Cheapest Cars to Run in 2023
03rd Jan 2023
Cheap cars to run and tax
According to government statistics, the average price of petrol and diesel rose by around 25 percent throughout the course of 2021. That's before we acknowledge the sharp rise we experienced in 2022 alone.
As a result, more motorists are looking for cars that are cheap to run, tax and insure. To make life easier, we've highlighted the most affordable cars to run in the following categories:
Cheapest petrol cars to run
Although petrol prices have risen heavily since the start of 2021, there's a wide selection of petrol-powered cars that return exceptional fuel economy, allowing you to make the most of a full tank.
Toyota AYGO
With the ability to return close to 60mpg with mixed driving, the Toyota AYGO is a great choice if you do a lot of urban driving.
Toyota consistently score high marks in reliability surveys, which should pay dividends in the long term if you keep on top of maintenance.
The AYGO doesn't exceed insurance group 9 out of 50, so your annual premium should reflect this. If you don't mind going for an older model, pre-2017 models won't cost you a penny in car tax.
Toyota built the AYGO in conjunction with Citroën and Peugeot, who subsequently made the near-identical C1 and 108. They're worth checking out if the AYGO doesn't appeal.
Search Used Toyota AYGO
Fiat 500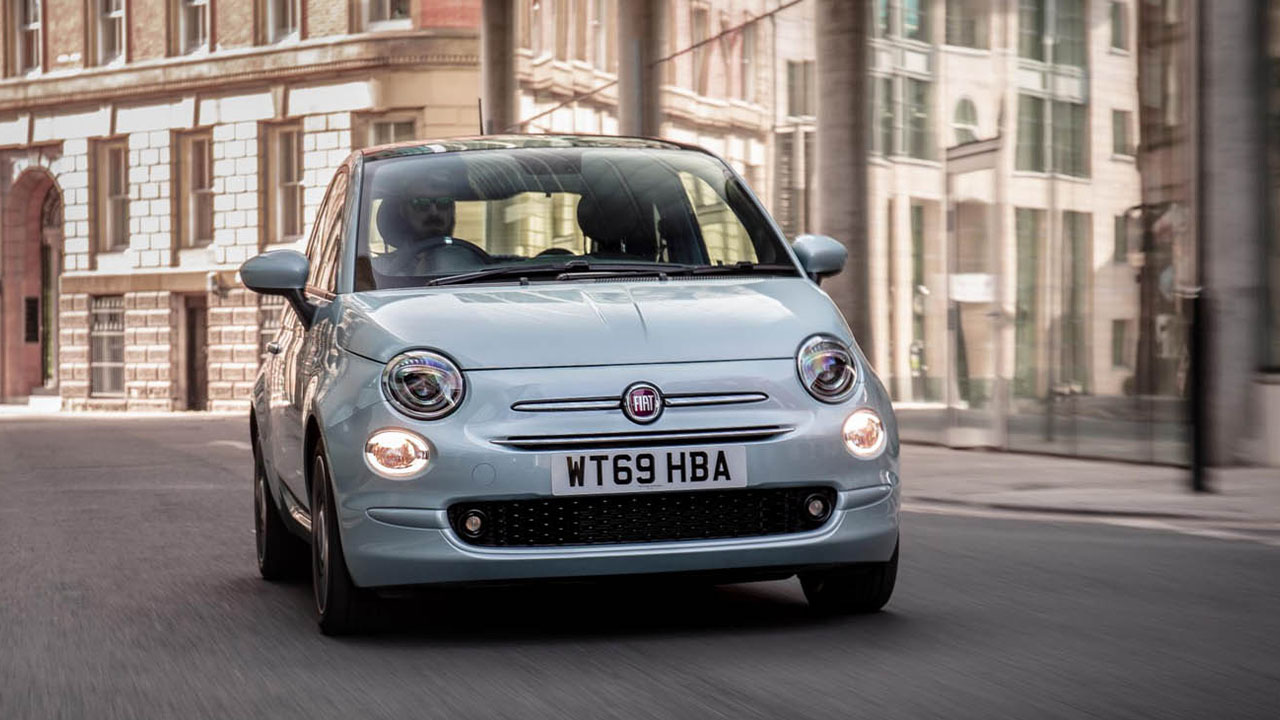 Popular among young drivers, the Fiat 500 is a great choice if you want a retro-looking car that's cheap to run.
If you opt for the 0.9-litre TwinAir engine, you can expect as much as 74.3mpg according to Fiat. If this engine doesn't fall within budget, then the more readily available 1.2 and 1.4-litre options will return circa 55 and 50mpg respectively.
Later versions of the 500 are available with a 1.0-litre engine that features mild hybrid (MHEV) technology, making it more efficient in urban areas. You should see around 53mpg from this unit without much effort.
The 500 occupies insurance groups between 6 and 15, depending on the specification you go for. Some older models are free to tax, so that's worth bearing in mind during your search.
It's worth noting that there's an all-electric (EV) version of the 500, which has a range of just under 200 miles, making it a good alternative if you can justify the extra outlay.
Search Used Fiat 500
Peugeot 208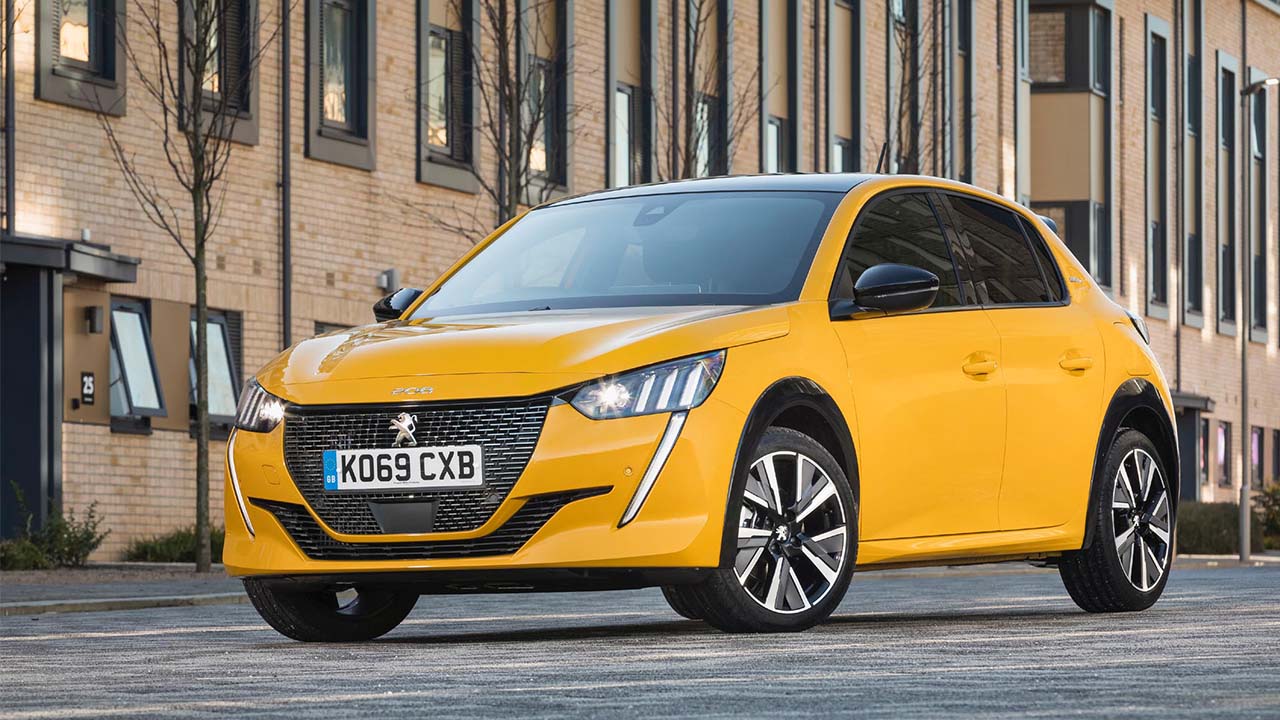 If you need something slightly bigger than the options above, then versions of the Peugeot 208 fitted with a 1.2-litre PureTech engine will return north of 50mpg relatively easily.
The 208 resides within insurance groups 12 to 25 (out of 50). The diesels and most powerful petrol versions occupy the top of that range, so if you go for a lower-powered variant you should benefit from more affordable premiums.
Regardless of the engine you select, the 208 will cost the minimum flat rate for car tax. However, if you don't mind spending extra on the all-electric 208, aptly named the e-208, then you won't have to pay a penny. Plus, it has a range of up to 225 miles.
Search Used Peugeot 208
Search New Peugeot 208 Offers
Ford Fiesta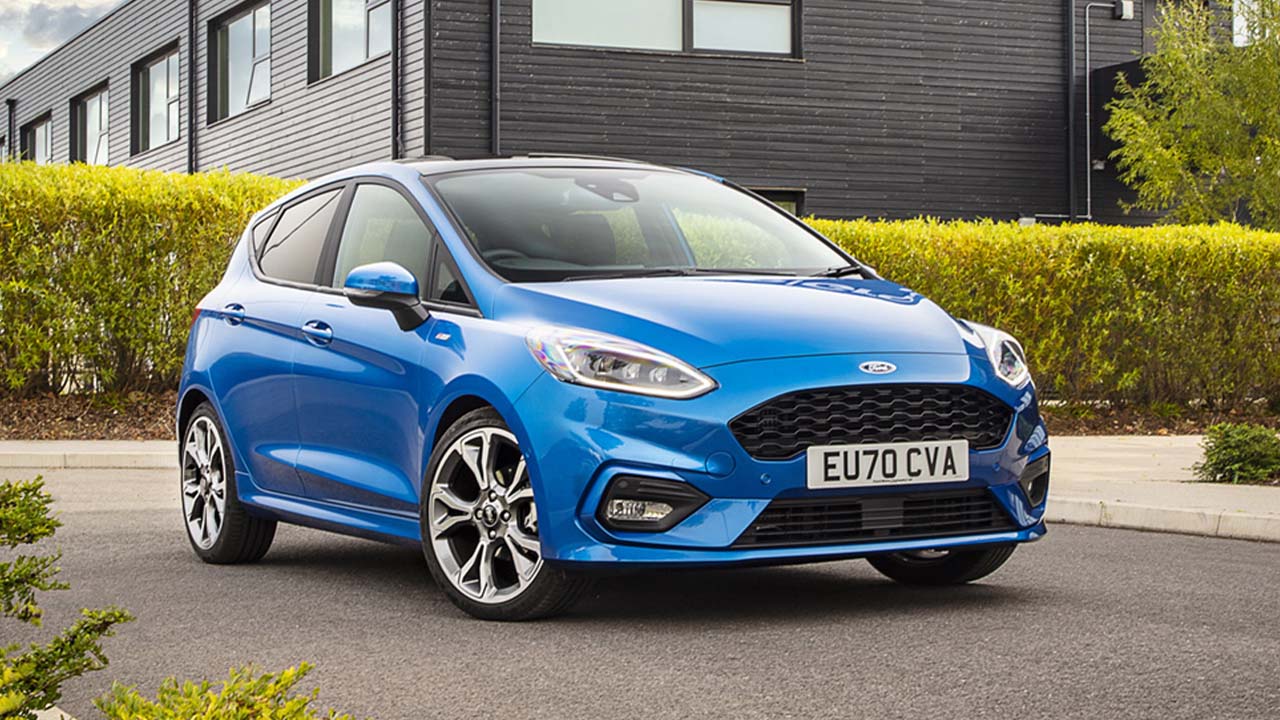 A consistent best-seller in the UK for over a decade, the Ford Fiesta is cheap to run and affordable to buy.
The most attainable versions of the Fiesta come with a 1.0-litre EcoBoost petrol engine, typically producing either 100 or 125bhp. These will return between 48 and 55mpg with mixed driving.
If you do a lot of driving around the city, then we'd recommend the EcoBoost engine with mild hybrid technology. It allows the Fiesta to return up to 56.5mpg, and helps lower emissions and fuel consumption in traffic.
The Fiesta occupies insurance groups between 2 and 20. You'll pay more for the hybrid engine, so that's worth taking into account if you want the lowest possible premium. All versions of the regular Fiesta pay the flat rate for tax, unless you go for a 2013-2017.
Search Used Ford Fiesta
Search New Ford Fiesta Offers
Cheapest diesel cars to run
Similar to petrol, the price of diesel has risen sharply since the start of 2021, which has put some motorists off buying a diesel car. However, there are plenty of reasons to consider buying one in 2023.
Kia Ceed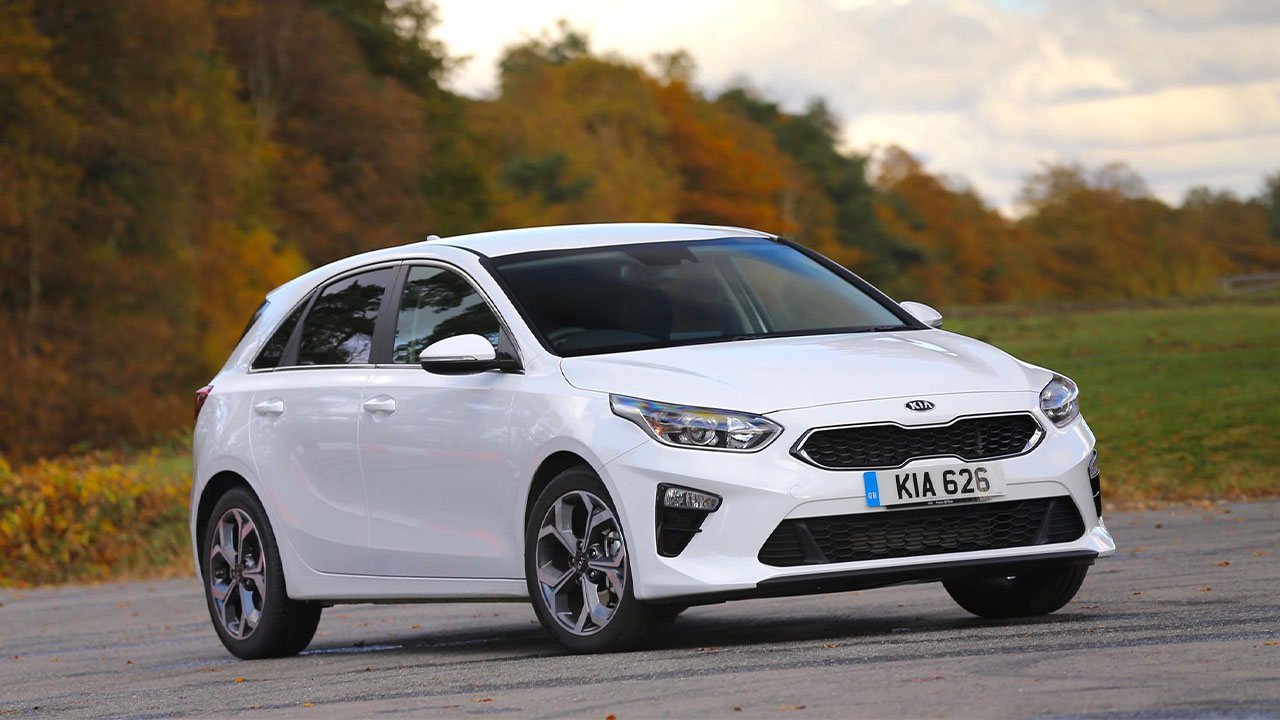 Historically, Kia weren't recognised for making the most efficient cars. But with the ability to return close to 80mpg, the Ceed is among the best in its class.
Kia are known for being generally reliable, which is supported by the brand's class-leading 7-year/100,000 miles warranty from new. The great thing about the warranty is that it can be passed on to future owners, which should provide peace of mind.
Later versions of the diesel come with mild hybrid technology, which is brilliant for stop and start traffic. It doesn't require any manual charging, either. Diesel versions of the Ceed reside within insurance groups 10 and 15, depending on the model you go for.
Search Used Kia Ceed
Search New Kia Ceed Offers
Vauxhall Corsa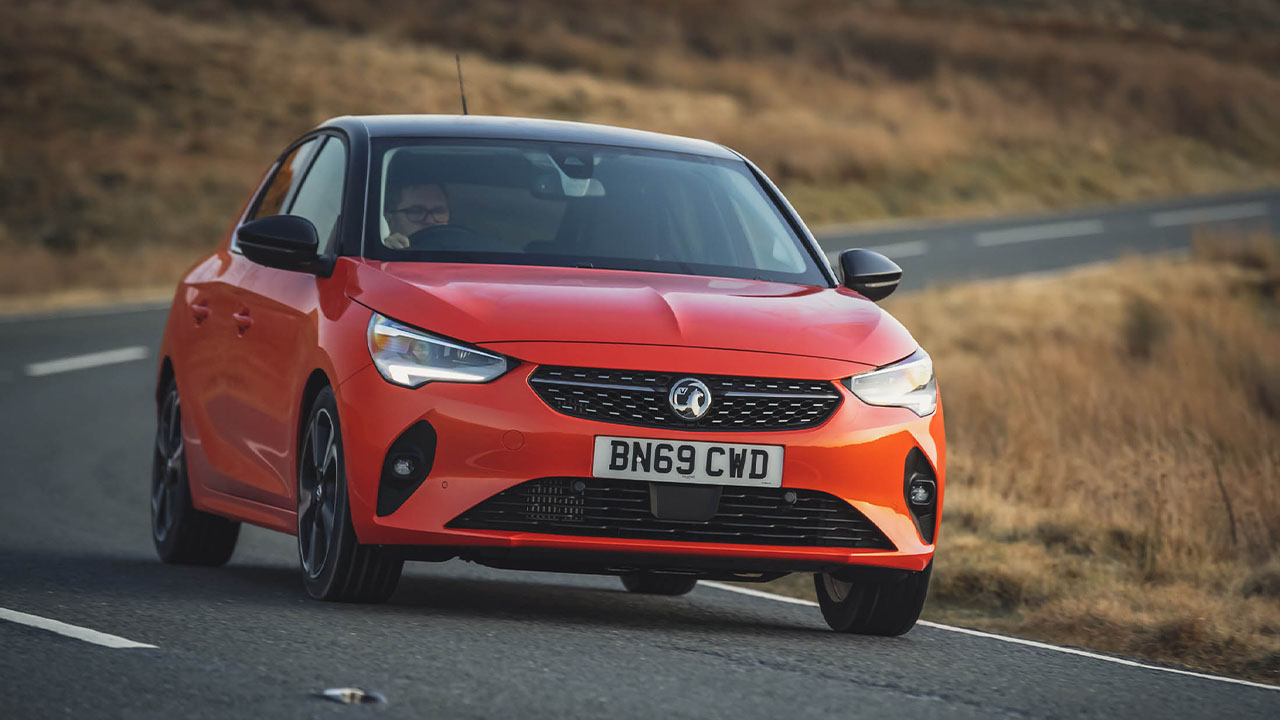 Although we've highlighted the Vauxhall Corsa in the diesel section, it could easily feature in the petrol or electric section because it's so affordable to run.
There's only one diesel engine for you to choose from, which is a turbocharged 1.5-litre that can return up to 70.6mpg on a combined cycle. You'll have to pay slightly more initially to buy a diesel Corsa, but it'll pay off long term if you do quite a bit of mileage.
The Corsa occupies insurance groups 10 to 23, with high-spec diesels sitting at that top end of that range. If you want lower premiums, then we'd recommend one of the 1.2-litre petrol engines, which typically occupy the lower end of that range.
You won't benefit from free tax on the generation of Corsa you see here, but some versions from the previous generation qualify. You can also benefit from discounted servicing through our Evans Halshaw Vauxhall dealers.
Search Used Vauxhall Corsa
Search New Vauxhall Corsa Offers
Renault Clio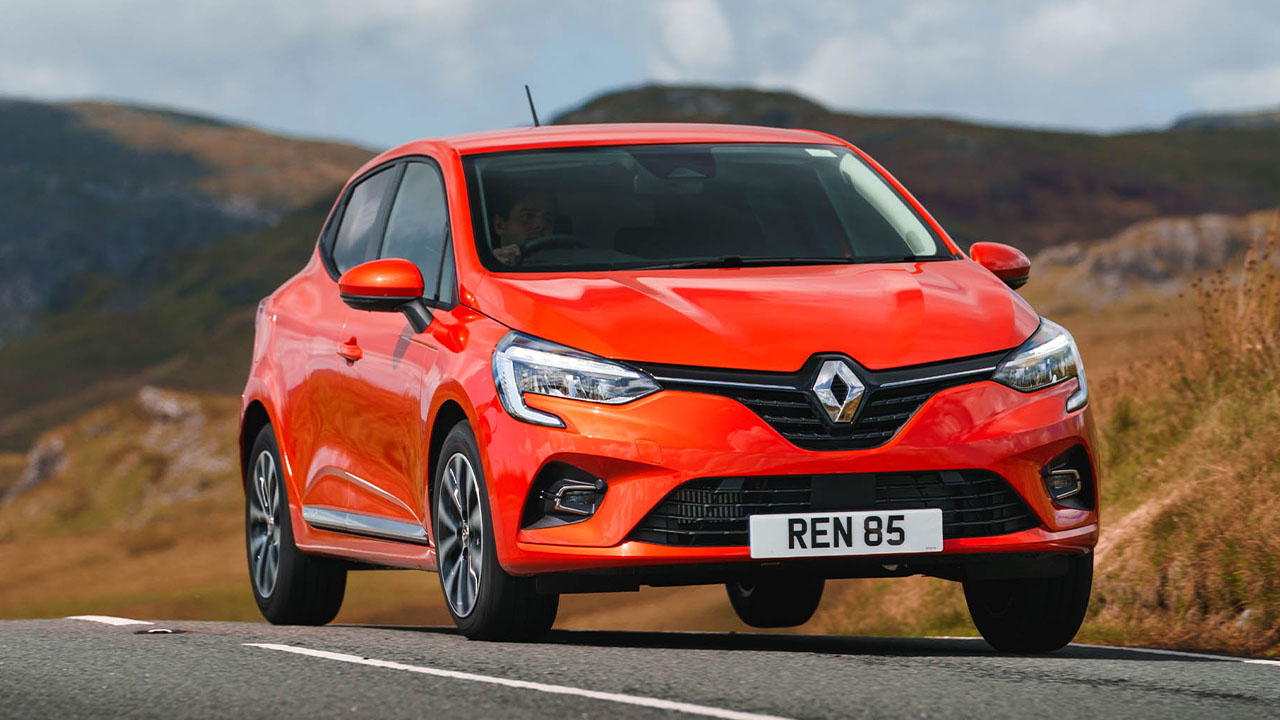 If the Corsa isn't quite your flavour, but you still want a diesel that can return over 70mpg, then the Renault Clio is a worthy alternative.
Despite its ability to return excellent fuel economy, the Clio's 1.5-litre diesel engine offers plenty of flexibility whilst driving. As a result, it never feels like you're commuting in an eco-friendly car.
New Clio models come with a generous 5-year warranty, which can be transferred to the next owner if required. If you're buying a pre-owned Clio, it's worth checking for any remaining warranty.
Diesel versions of the Clio sit in insurance groups between 10 and 12, which is pretty good going, and should reflect positively in your premium.
Search Used Renault Clio
Search New Renault Clio Offers
Mercedes-Benz A-Class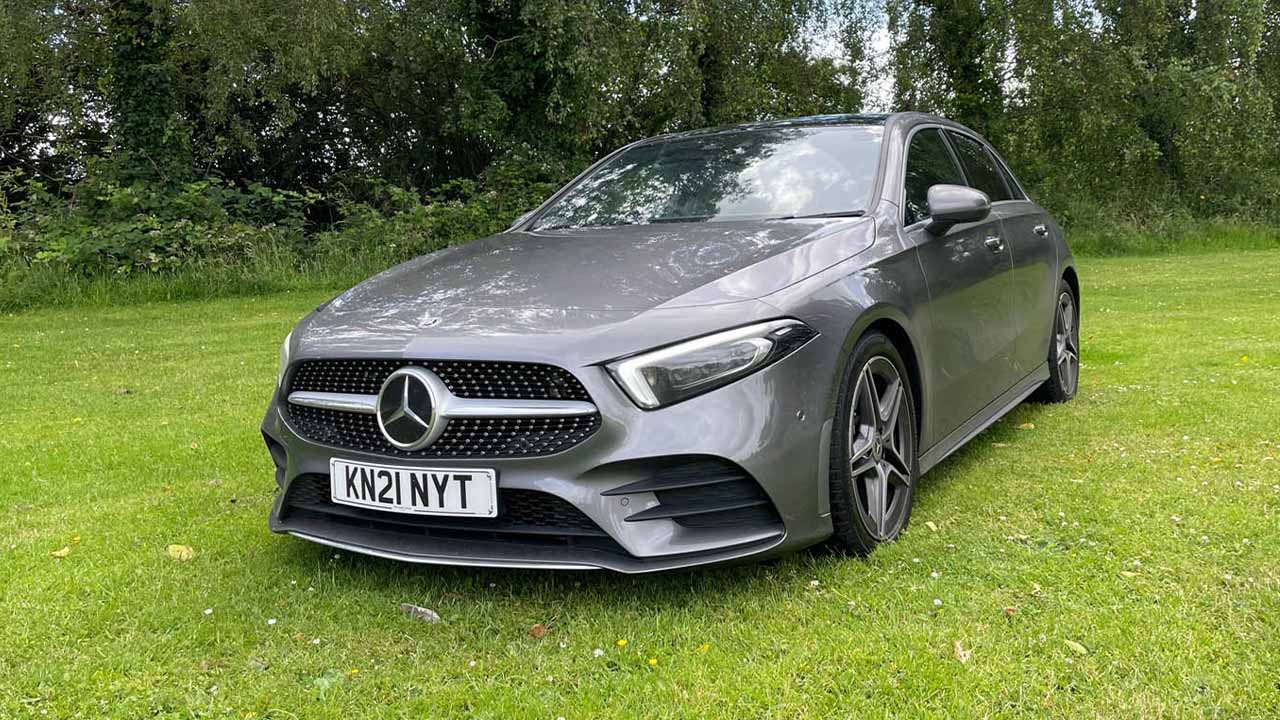 You don't need to compromise on a luxury car in the pursuit of exceptional fuel economy, as the Mercedes-Benz A-Class proves.
Unless you're willing to pay extra for the A 250e plug-in hybrid, your best bet for low running costs is the A 180d. It comes with a 1.5-litre diesel engine that produces 114bhp, and will return up to 62.8mpg according to Mercedes-Benz.
Despite the premium badge and build quality, the majority of A 180d models sit in insurance group 20 or below. That even applies to AMG Line variants, which are a popular choice because they get 18-inch wheels, AMG body styling, and sports seats.
Search Used Mercedes-Benz A-Class
Cheapest hybrid cars to run
Hybrid cars are becoming increasingly popular because of the enhanced economy they offer over traditional cars. Owners get some of the benefits associated with electric vehicles, yet don't need to worry about range.
For the sake of this article, this section focuses on plug-in hybrids (PHEV) and self-charging hybrids (HEV).
Hyundai IONIQ
It may be one of the more understated vehicles in this article, but the Hyundai IONIQ offers a great choice for those wanting low running costs. Depending on what you need, the IONIQ is available as a self-charging hybrid, plug-in hybrid, or all-electric vehicle.
You'll see north of 60mpg on a combined cycle if you opt for the regular hybrid, but if you don't mind manually charging the battery, then the plug-in hybrid can return up to 256.8mpg. It even has an all-electric range of up to 39 miles.
If 193 miles of range is enough for you, then the all-electric IONIQ is worth considering since you don't have to worry about fuel prices. It only takes around 6 hours to charge using a home wallbox, which isn't bad at all.
None of the IONIQ models available exceed insurance group 17 out of 50, which applies to the electric version, too. You won't pay a penny of tax for the electric version, whilst some older hybrid versions are exempt as well.
Search Used Hyundai IONIQ
Search New Hyundai IONIQ Offers
Toyota Prius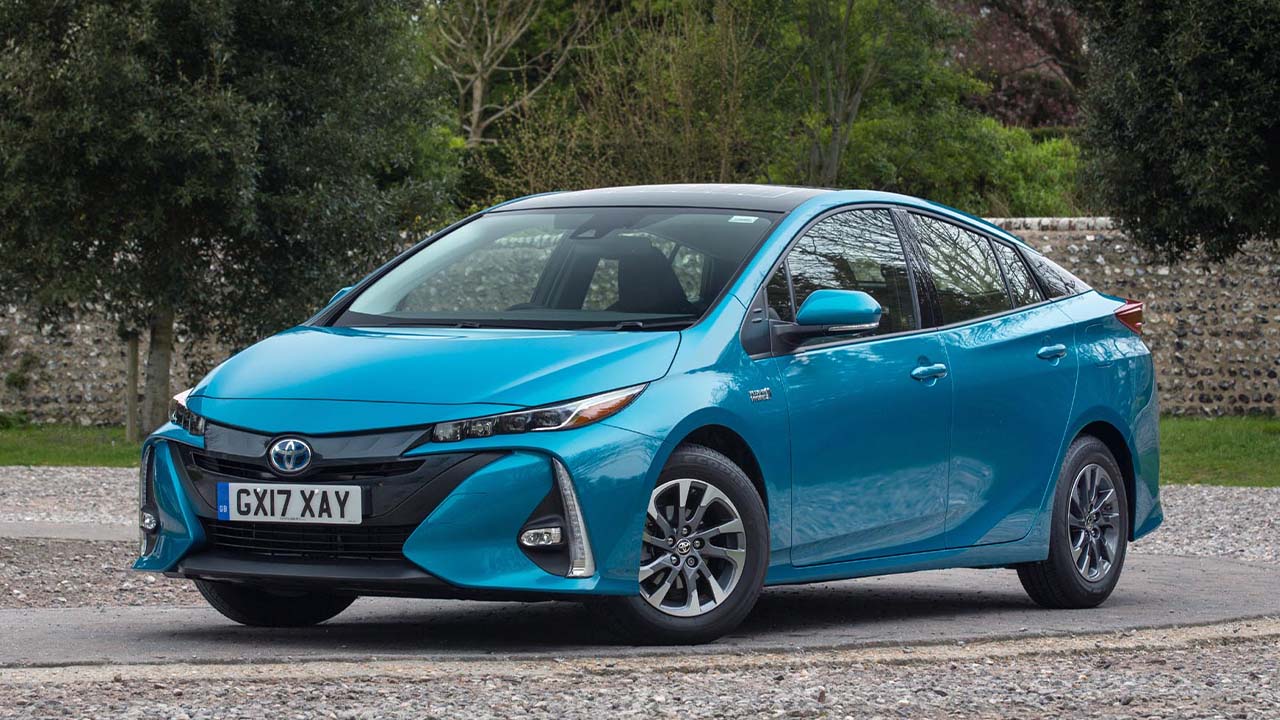 As the founding father of mass-produced hybrid cars, the Toyota Prius is often a go-to for those wanting efficiency and reliability.
The majority of Prius models sold over the years are self-charging hybrids, and are perfect if you want the benefits of battery technology without needing to recharge. You'll see north of 60mpg in this version.
In recent times, a plug-in hybrid has been made available, and can return up to 235mpg, as well as drive up to 25 miles on electric power alone.
The majority of the self-charging hybrids tend to sit in insurance groups 13 and 14, but the plug-in hybrids sit in the slightly higher groups of 20 and 22. Consumables, such as brakes and tyres, are inexpensive on the Prius, which keeps maintenance costs down.
Search Used Toyota Prius
Audi A3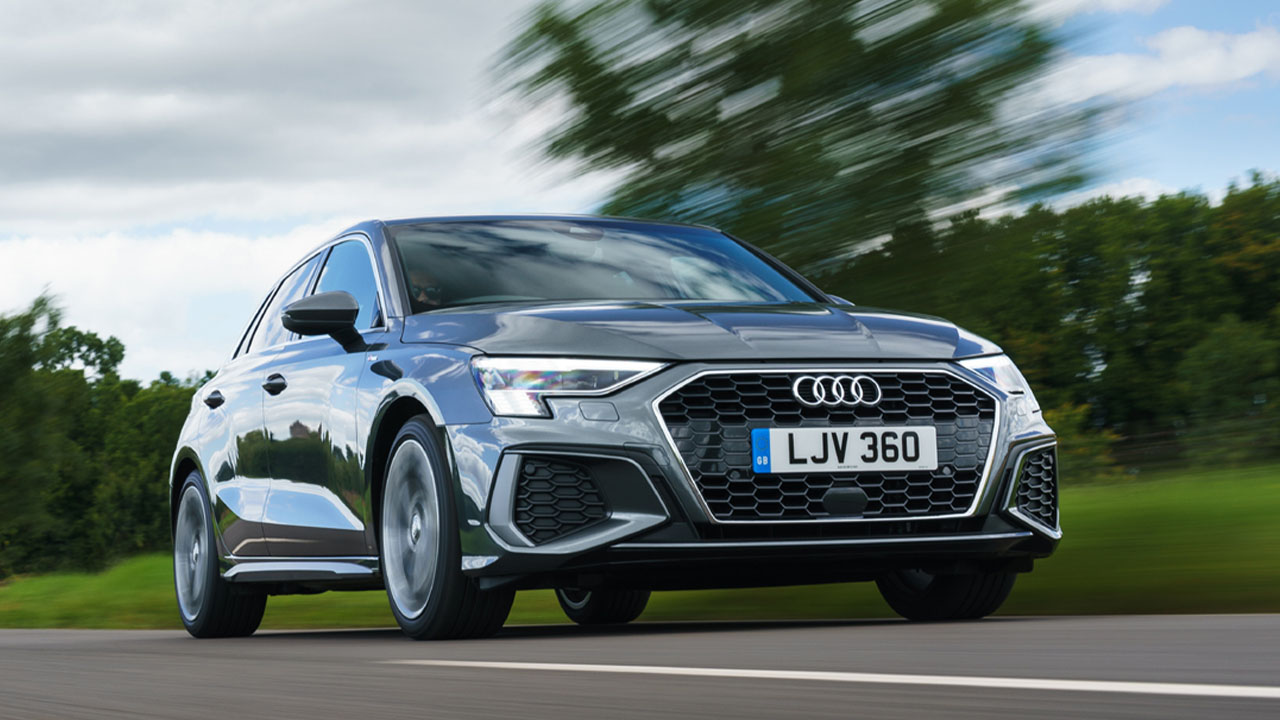 Motorists usually go for an Audi A3 because they're stylish, well made, and come from a premium brand. However, plug-in hybrid technology makes the A3 even more appealing.
If you want the plug-in hybrid tech, you'll need to opt for a model fitted with a 1.4-litre petrol engine (badged 40 TFSI e). It'll produce 201bhp, which is a healthy amount for daily driving, yet can return up to 282.2mpg when the batteries are fully charged.
The hybrid version of the A3 doesn't exceed insurance group 25, which is good going considering the brand of car and hybrid technology. You'll pay the flat rate for tax on the A3, which is reasonable given the performance on offer.
Search Used Audi A3
Kia Niro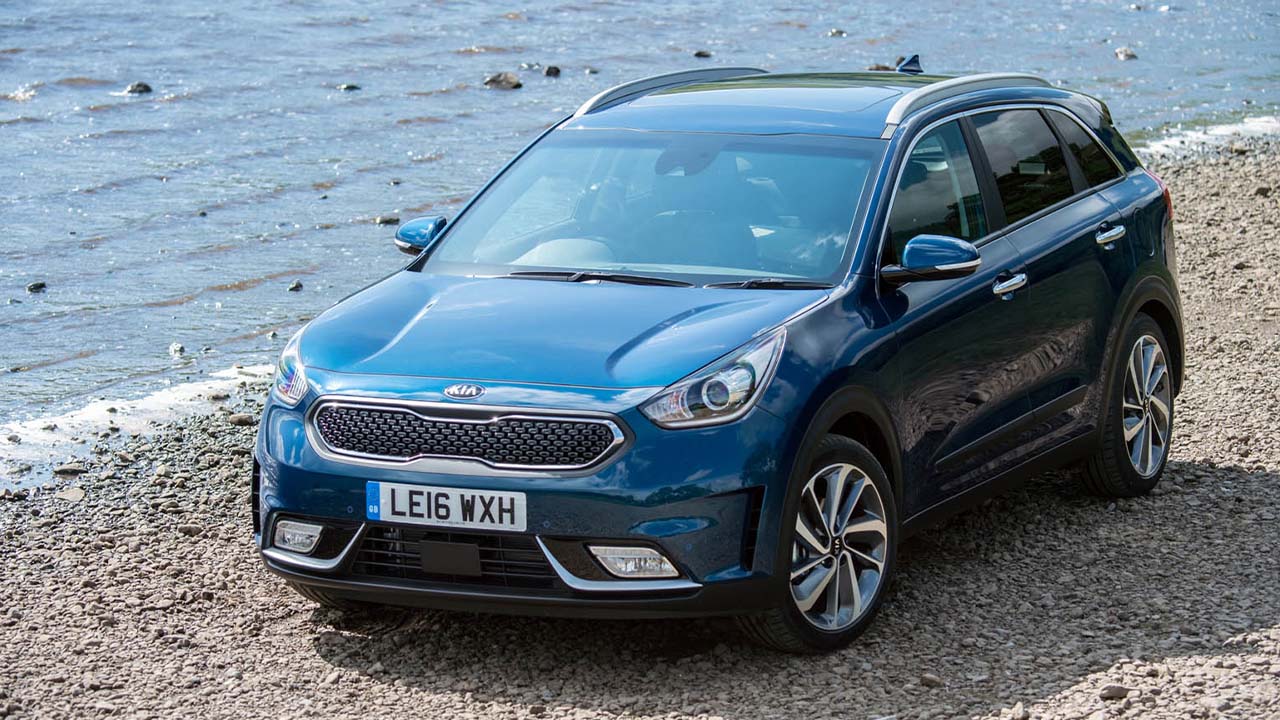 If you're in the market for a family crossover that's efficient and cheap to run, then the Kia Niro warrants a look.
Similar to the Hyundai IONIQ above, the Niro is available as a hybrid, plug-in hybrid, or electric vehicle. You'll see circa 60mpg from the first option, making it a great choice if you're new to hybrid tech.
The plug-in hybrid can return up to 201mpg and has an all-electric range of 31 miles, making it worth the extra effort needed for charging.
Named the e-Niro, the all-electric version is a great alternative to the above, and has a range of up to 282 miles. Tax is free on the electric version, as an added bonus.
Hybrid versions of the Niro linger between insurance groups 11 and 15, whereas the electric version resides between groups 20 and 29. So, it's worth taking this account during your search.
Search Used Kia Niro
Search New Kia Niro Offers
Cheapest electric cars to run
The popularity of all-electric cars has surged in recent years; that's because they're now offering greater range and becoming more attainable on the used car market.
Not only are they cheaper to charge when compared to fuelling a traditional car, they also offer a quieter drive, lower maintenance costs, and they're free to tax.
Nissan LEAF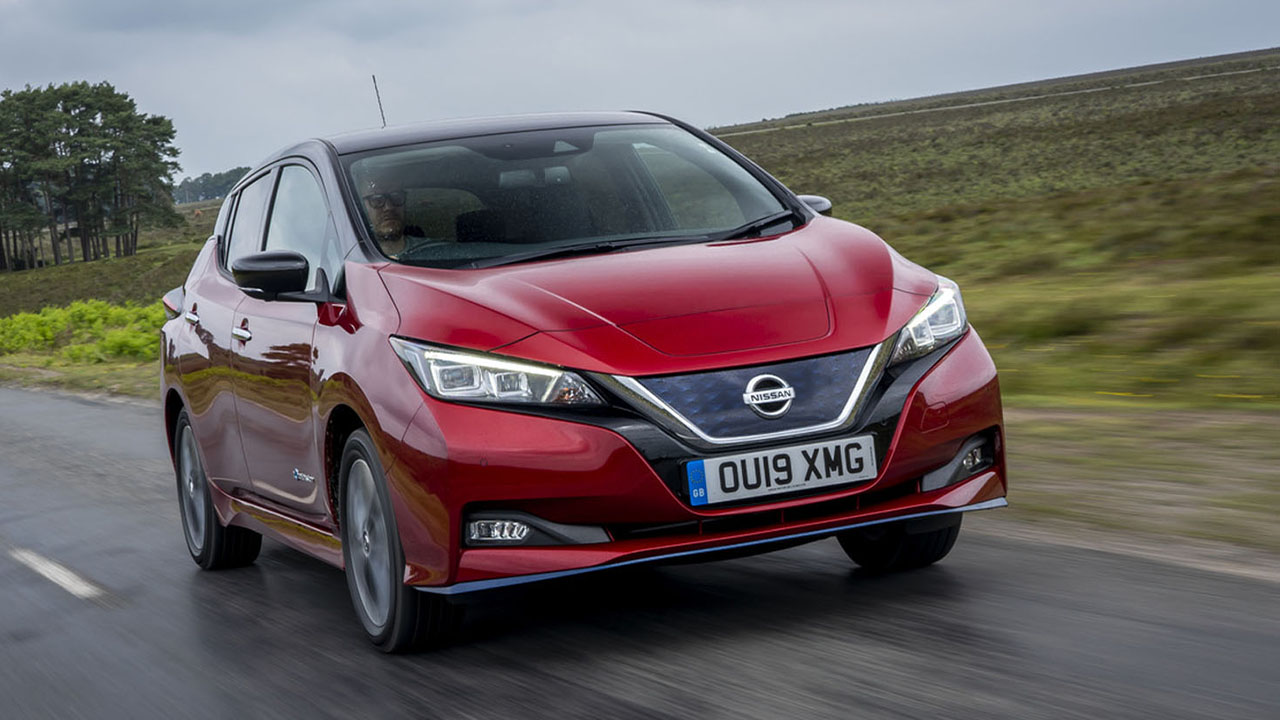 Spearheading the electric car revolution was the Nissan LEAF, which first made an appearance in the late noughties. Since then, it has evolved into a great all-rounder that makes a viable alternative to more traditional cars.
Depending on the battery specification you go for, the LEAF will have a range of either 168 or 239 miles. The latter is more desirable as you'd imagine, but costs more to buy as a result.
If you have a wallbox charger installed at home, it'll take 6.5 hours to charge the smaller battery and 10 hours for the larger option. We recommend charging your car overnight, especially if you have an Economy 7 tariff.
The LEAF sits in insurance groups 21 to 25, which is pretty low for an electric vehicle of this size, making it an appealing prospect if you're worried about your annual premium when switching to electric.
Search Used Nissan LEAF
Search New Nissan LEAF Offers
BMW i3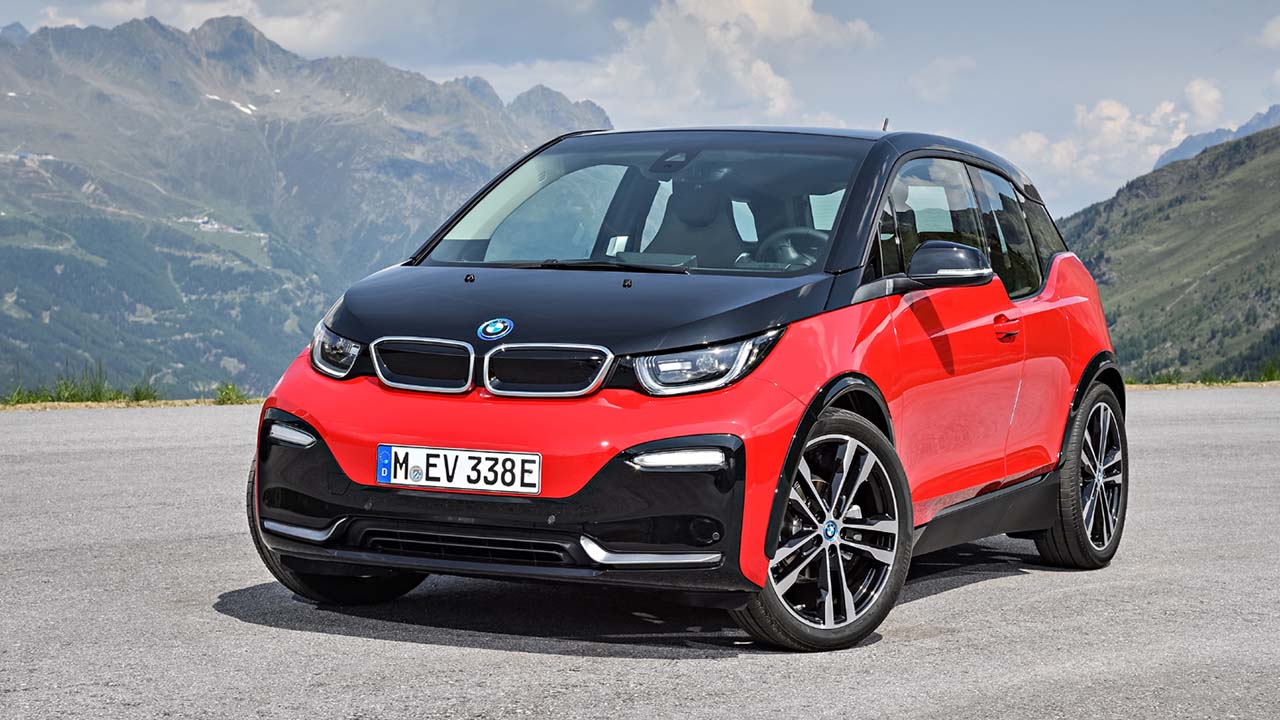 Something of a design revolution, the BMW i3 was a unique take on futuristic hybrid and electric cars, and was innovative from the off.
This eco-friendly supermini was revered for its quirky features, which included suicide rear-opening doors, and an interior that was made of things like recycled bottles.
Earlier versions were available with hybrid technology, but we're focusing on the all-electric variants for this article. Early cars only had a range of about 80 miles, so it's worth hunting for a post-2018 car, since they have a range of between 153 and 193 miles.
Annual premiums shouldn't be too offensive since the i3 occupies insurance groups between 21 and 29. You can enjoy low-cost servicing at our dealers, although more specialist care is available through our friends at Stratstone BMW.
Search Used BMW i3
Renault Zoe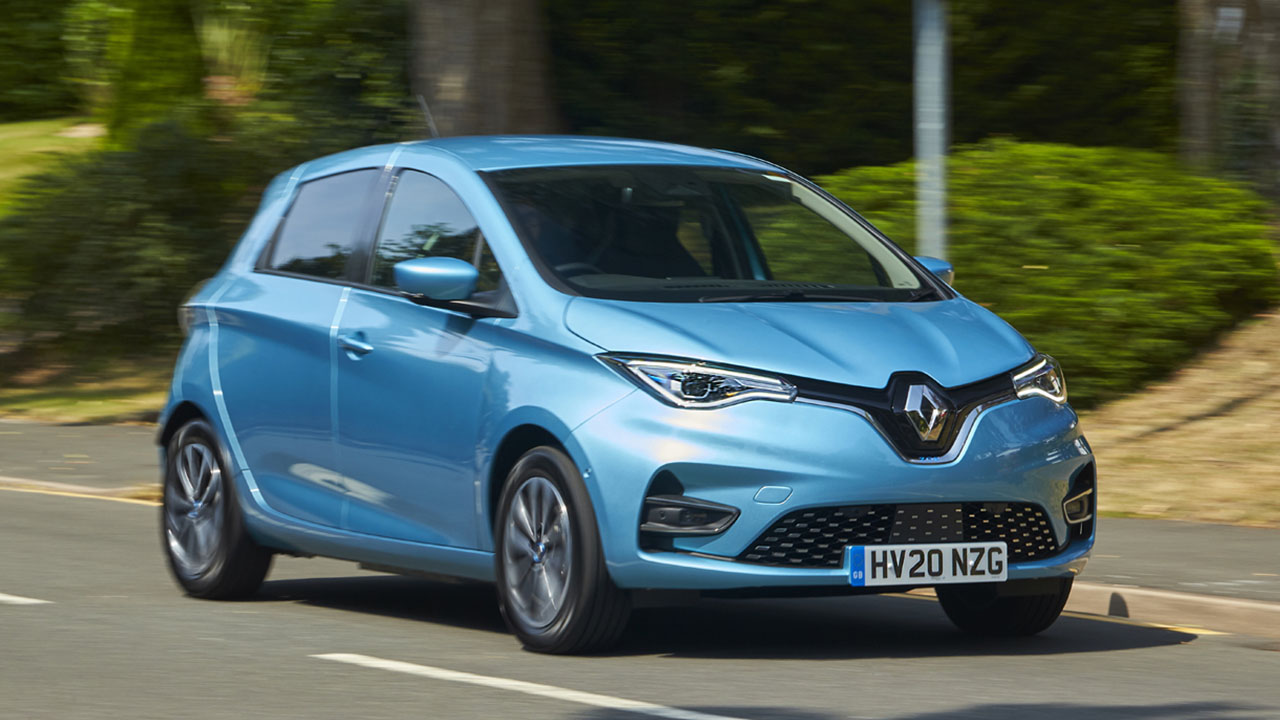 If affordability is your top priority, then the Renault Zoe is about as cheap as quality electric cars get.
If your budget can accommodate, we'd recommend going for a later version of the Zoe, because it has a range of around 239 miles, which is significantly higher than the 90 miles you'd get in older versions.
It'll take around 9.5 hours to fully charge a newer version of the Zoe, which is the norm for a car with this size of battery.
The Zoe sits in insurance groups between 18 and 25, depending on the specification you go for. If you don't mind a lower-spec car, you should be able to benefit from premiums that are lower than what you'd get with other electric cars.
Search Used Renault Zoe
Search New Renault Zoe Offers
MG ZS EV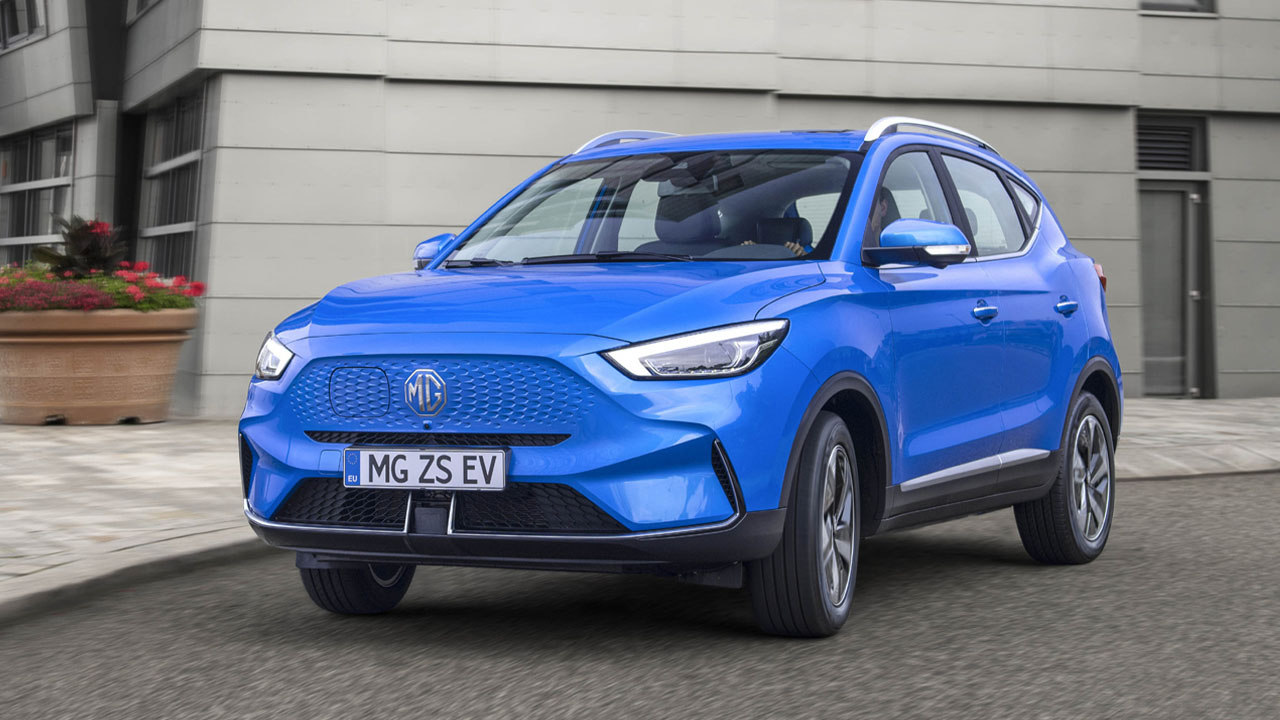 It may not be one of the established names on this list, but the MG ZS EV is an up-and-comer that you shouldn't discount.
MG are already renowned for making affordable cars that are well-equipped, so it's no surprise that the electric version of their popular ZS crossover reflects this.
The standard car offers a range of around 160 miles, which is more than ample if you do a lot of local driving. However, the 'Long Range' version is worth seeking out since it has a range of up to 273 miles. As you'd imagine, it takes longer to charge this version.
The ZS EV resides in insurance groups between 21 and 28, which is slightly higher than some alternatives. However, MG provide a 7-year warranty with all of their cars, which can be transferred to future owners, giving you peace of mind in return for slightly higher premiums.
Search Used MG ZS
Discover cheap cars through Evans Halshaw
Regardless of the type of car you need or prefer, there are plenty of options if you need something that's cheap to run and maintain.
If none of the cars above are quite what you're looking for, then we do offer a range of great deals on other new and used cars for you to browse from. Alternatively, if you want some more car buying advice, or general motoring tips, then you can head over to our blog section.