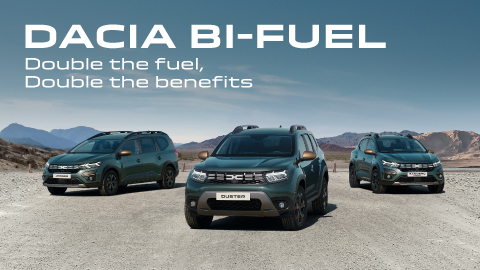 With Dacia Bi-Fuel vehicles you can benefit from cost savings, reduced emissions and extended range.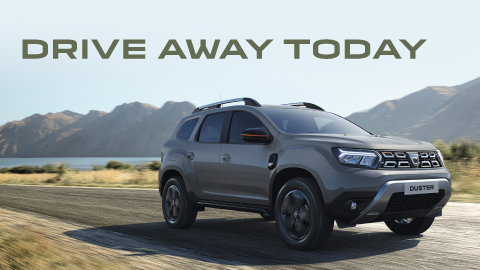 Drive away today in a brand-new Dacia. Avoid the long lead times with our exclusive in-stock offers, available for immediate delivery.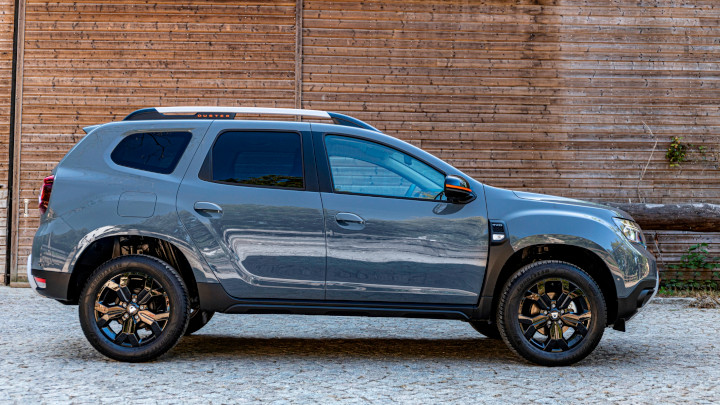 Not many people will know this, but the Dacia brand originates from Romania and was established in 1966. And although they didn't fully launch in the UK until 2013, their core values of building modern and robust family cars that are affordable hadn't changed for decades.
In fact, Dacia's philosophies extend beyond simply providing affordable cars. Their simplified range has been designed to make it easier to choose a car that meets your needs, while the models themselves are based around giving you the essentials. Ultimately, that means there's less to go wrong.
So, whether it's the award-winning Sandero you're interested in, or the award-winning Duster (notice the theme?); you'll be investing in a quality new car that doesn't cut corners where it matters most.
Find the perfect Dacia for You
There's something charming about a vehicle that adopts a no-nonsense approach. Whether it's the beautiful simplicity of the design, or the excellent value for money that they offer, it's evident from the strong sales since 2013 that Dacia are an immensely popular brand.
At Evans Halshaw, we fully appreciate and understand the value on which Dacia have built their brand. After all, we try to offer the best deals on every service we have available. We mirror Dacia's philosophy of offering a down-to-earth customer experience, which is why every visit to an Evans Halshaw Dacia dealership is an enjoyable one.