What is the Motability Scheme?
The Motability Scheme is a charity-operated programme that enables people with disabilities to exchange their mobility allowance to lease a new car, scooter, or powered wheelchair.
It's an affordable and convenient way for disabled people to get mobile. By joining the scheme, you gain increased freedom and independence plus the thrill of having your own brand-new vehicle.
A huge range of makes and models are available from Evans Halshaw, meaning you can find the right car for you.
Vehicles can also be fitted with adaptations according to your needs, helping you drive, access, or store mobility aids in your car. You can name up to two named drivers for your vehicle, and you get to choose a brand-new car every three years.
If you're new to the Motability Scheme or renewing at the end of your existing lease, you're eligible for a £750 New Vehicle Payment. To find out more about this payment and learn more about the Motability Scheme, read our frequently asked questions.
Choose from leading manufacturers
Select a brand to see their full Motability car range.
How does the Motability Scheme work?
Getting your new vehicle through the Motability Scheme is simple and straightforward. There are three simple steps to getting on the road with Motability:
Find the right car for you by browsing our latest Motability offers. At this point, you can also research the available car adaptations that can help you with things like getting in and out or stowing a wheelchair.
Find your local Evans Halshaw dealership. All our dealers are Motability accredited and have trained Motability specialists on hand to assist with a test drive.
Place your order. Our Associates will take care of everything for you, helping you with the paperwork and making sure you get the right car for you. An application has to be placed with Motability, and when it's approved, we can order your new car.
A Motability lease lasts three years. At the end of the term, simply drop your car off at the dealership, and arrange for a new one to be ordered through the scheme.
Am I eligible for the Motability Scheme?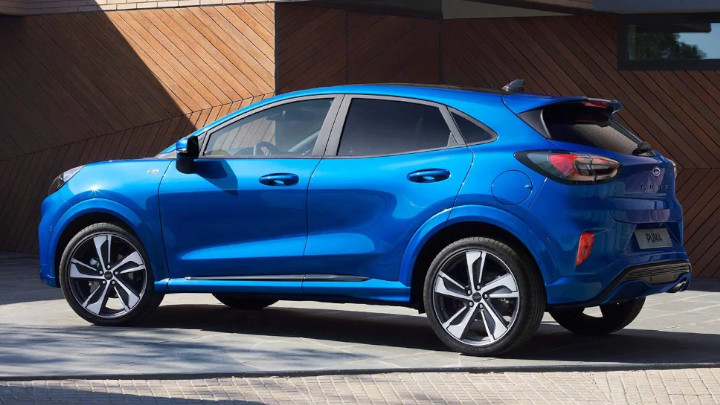 Checking your eligibility for Motability is easy.
As long as you receive one of the below mobility allowances, and have at least 12 months award length remaining, you can join the scheme:
Higher Rate Mobility Component of Disability Living Allowance (HRMC DLA)
Enhanced Rate Mobility Component of Personal Independence Payment (ERMC PIP)
War Pensioners' Mobility Supplement (WPMS)
Armed Forces Independence Payment (AFIP)
What's included in the Motability Scheme?
The Motability Scheme offers worry-free motoring thanks to an all-inclusive package.
All of the following benefits are included with a Motability lease:
Servicing
Maintenance and repairs
Tyres
Breakdown cover
Insurance
Road tax
Windscreen cover
Adaptations
BP Chargemaster Wallbox (with full electric vehicles)
With all of this included, you can enjoy a brand-new car every three years with a generous mileage allowance of up to 60,000 miles over the term of your lease.
Frequently Asked Questions
Want to learn more about Motability? Here are some of the most frequently asked questions about the Scheme:
How do I find the most suitable car for me?
Our highly trained team will be more than happy to take you for a test drive to help you find a car that meets your needs. Alternatively, you can browse our range of
Motability offers
.
Is there a maximum age for the Motability Scheme?
There is no maximum age for a Motability car as long as you receive either the Enhanced Rate of PIP or Higher Rate Mobility Allowance.
What cars are available with Nil Advance Payment?
You can lease many different cars with Nil Advance Payment, including City Cars, Hatchbacks, MPVs and even SUVs from a variety of brands. Take a look at our
Motability offers
to see which models are available.
What is the New Vehicle Payment and when will I get it? 
Motability have introduced New Vehicle Payment to help Motability customers afford a new car as costs are on the rise. You'll receive a payment of £750 when you acquire your Motability vehicle if:
You're new to the Motability Scheme
You're renewing at the end of your existing vehicle lease
If you're eligible, you can choose to use your NVP to offset the AP (Advance Payment) or pay the full AP as normal and receive the NVP via your preferred payment method at handover.
What if I've already got a car?
Trade-in: With Evans Halshaw you have the option of trading in your existing privately-owned car. This means you can use the value of your car against any possible advance payment on your new Motability car, or you can save the money to spend however you wish.
You can also simply sell your car to us.
Do I get my advance payment back?
You don't get your advance payment back, however at the end of your three-year agreement you could receive a good condition bonus. You could put this towards your next advance payment, and it is also a great incentive to keep the car clean.
Order your Motability car through Evans Halshaw
At Evans Halshaw, we strive to make all of our dealerships disability-friendly, with wheelchair access to all our dealerships and disabled parking spaces available.
Once you're at the dealership, our trained Motability specialists will talk you through all of your options and guide you through the necessary application paperwork before assisting you in ordering your new Motability car.
Our Motability offers are the most competitive on the market. To book an appointment, please contact your preferred Evans Halshaw dealership.