The wide range of Renault vehicles offer a number of attractive benefits, especially for our Motability customers. From Crossover SUVs to Family Hatchbacks to Electric motors, there's without a doubt a vehicle suitable for everyone.

Renault specialise in a wide range of Motability adaptations, including flexible conversions for wheelchair access, as well as steering wheel knobs, wheelchair hoists and hand-controls for brakes and accelerators, which can be added to your Motability vehicle on request. A selection of driver assistance features are available to help you in any way we can, including satellite navigation, parking sensors and more.

You will need the following information to apply for the scheme;
Your driving licence
Your award entitlement notice
Driving licences of other named drivers (they will need to sign the application form)
Details of any accidents or driving convictions involving you or your named drivers
Vehicle Excise Duty (VED) exemption certificate if applicable
Renault Motability Offers
Invest in the fully electric Renault ZOE, with a driving range of up to 186 miles. You can even charge up your ZOE at home!
View Offers
Explore the latest offers on the Renault Motability vehicles.
View All Offers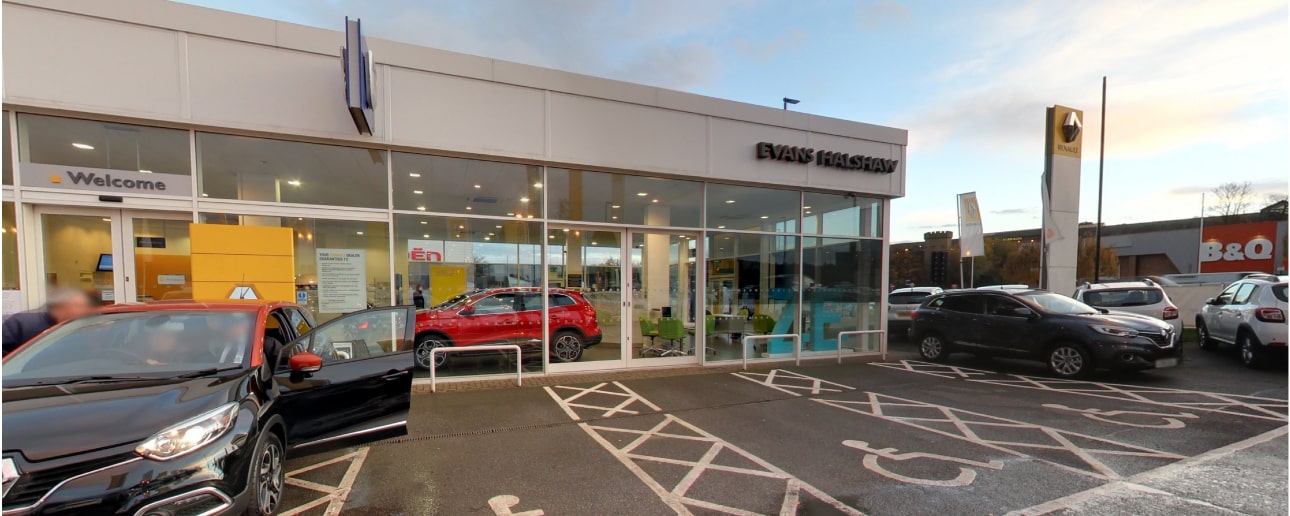 Motability Dealers
Evans Halshaw Renault dealerships are established with fully trained Motability specialists on site to help you with any queries you may have. It's advised to always make an appointment at any one of our Renault dealerships with their onsite Motability specialist, who will be able to assist you with the highest level of care and efficiency.
All Renault dealerships are mobility friendly, providing disabled parking and restrooms, as well as wider doors available onsite, creating easy access for wheelchair users.
If you have any other requirements please let us know beforehand and we will do the best to make the experience as comfortable as possible for you.
Find Your Nearest Dealer