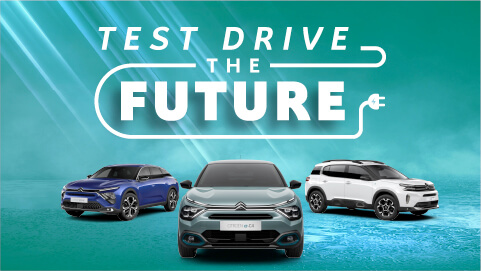 Test Drive The Future with our fantastic Citroën new car electric range. Designed to meet all your needs. We have the perfect car for you.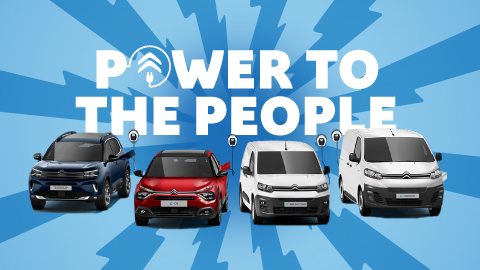 Save an additional £500 across our electric and plug-in hybrid range exclusively for business users.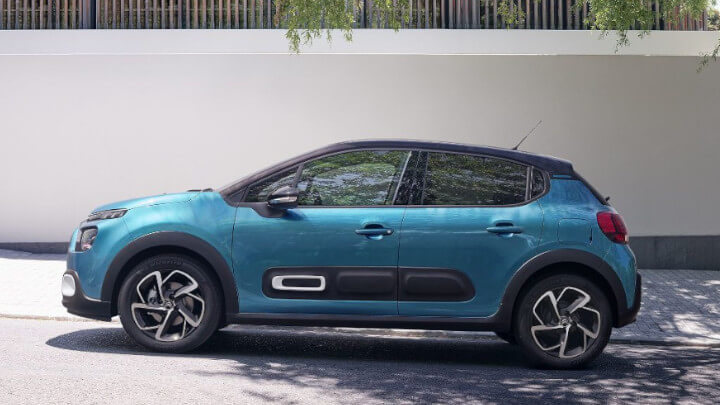 Citroën have built an enviable reputation for creating some of the most uniquely styled and brilliantly engineered cars you can buy. Their emphasis on design and in particular comfort has found huge amounts of favour with British buyers, who continue to buy new Citroëns in their droves.
Nowadays, the Citroën lineup consists of hatchbacks, SUVs and MPVs, all of which have been created with family life in mind, and all of them feature little flashes of brilliance that make driving easier, more fun and more convenient.
Kicking off the range is the superstar C3 supermin, which is an excellent run-around that's fun to drive and inexpensive to own.
Moving up the range there's the C4 compact hatchback, which is also available as the fully electric ë-C4.
The SUVs in the range include the C3 Aircross SUV and C5 Aircross SUV, whilst Citroën's MPV models (Berlingo, Grand C4 SpaceTourer and SpaceTourer) provide lots of room in which to fit the whole family.
Hybrid and Electric Models
Future Models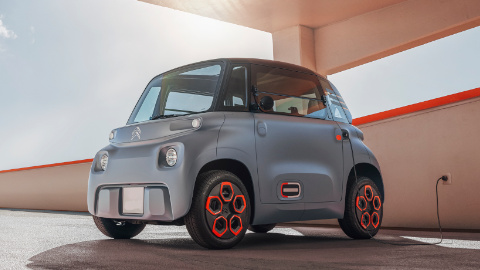 A modern solution to modern problems, the Citroën Ami is a microcar that's full of character and charm.
Find your perfect new Citroën with Evans Halshaw
With such an excellent range of hatchbacks, MPVs and of course increasingly popular SUVs, the Citroën range certainly has something for everyone. All of Citroën's cars are tremendously family-oriented in their design and functionality.
To truly see which Citroën model fits your lifestyle, you need to experience the range for yourself. Visit your nearest Evans Halshaw Citroën retailer today to try them out first-hand, or browse our latest offers.