Introducing the new Citroën C5 X Plug-in Hybrid
Encompassing the same striking design as the petrol-powered new C5 X but with the ability to drive up to 31 miles in pure electric mode, with zero tailpipe emissions; the new Citroën C5 X Plug-in Hybrid utilises both an economical petrol engine and an electric motor.
Comfort and versatility are enhanced thanks to Citroën's ë-Comfort mobility, which insulates the occupants from the noise of the road and the outside world.
In short, the C5 X Plug-in Hybrid is be a fantastic choice for those who want to save some money on running costs and do their bit to help the environment.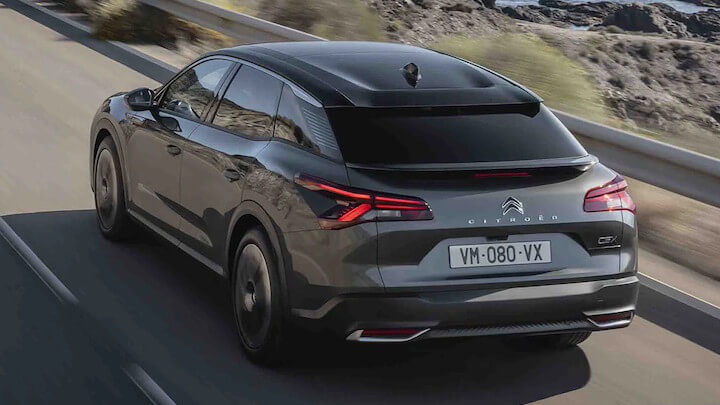 Being a plug-in hybrid (PHEV) model, drivers are able to experience the best of both worlds.
Short commute to work each day or dropping the children off at school? The new C5 X PHEV can travel up to 31 miles without needing to engage the 222bhp petrol engine. This results in lower running costs, reduced fuel consumption, zero tailpipe emissions, a silent and comfortable drive along with instant torque.
Need to drive further than 31 miles? Don't panic as once the battery is low-on-charge, the economical petrol engine will take over and get you to your destination.
Citroën Advanced Comfort Active suspension features in the C5 X PHEV variants and is able to soften the suspension in certain conditions, thereby enhancing the Progressive Hydraulic Cushions® and creating a sensation of the car gliding over the road.
Introducing the all-electric Citroën ë-Berlingo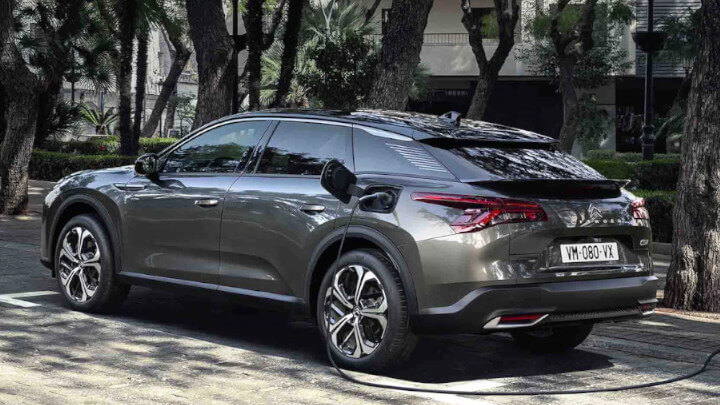 To continually benefit from all-electric driving, the new C5 X Plug-in Hybrid's battery needs charging.
Simply plug-in at home, work or at a public charging point to recharge the battery back to its full capacity. A domestic 3-pin plug socket can be used but if you install a dedicated charging point at home, the time it takes for the battery to reach full capacity will be dramatically reduced.
There are thousands of public charging stations located around the UK so you can conveniently recharge your vehicle whilst away from home.
Test drive new Citroën C5 X Plug-in Hybrid
The new Citroën C5 X Plug-in Hybrid is economical and efficient, whilst being comfortable, elegant and practical.
If you would like to take a test drive in this fantastic new model, please contact your nearest Evans Halshaw Citroën retailer.