Introducing the Citroën hybrid and electric range
Citroën have been at the forefront of innovation ever since they were founded in the early 20th Century and now they are focusing their efforts on the hybrid and electric revolution.
Although their passenger vehicles are ripe for making the transition to the new world, which you will see evidence of below, the French manufacturer have also set their sights firmly on their range of commercial vehicles.
Below we have given a brief overview of Citroën's available hybrid and electric models alongside the differences between the available drivetrains.
What are the different types of electric vehicles?
A plug-in hybrid (PHEV) model from the Citroën range allows drivers to appreciate the convenience of the 100 percent electric mode for shorter, urban journeys and the efficient internal combustion engine (ICE) for further distances.
Thanks to the ability of driving in pure electric mode, a Citroën PHEV delivers enhanced performance, instant torque and a near-silent experience. Once the all-electric range is depleted, the petrol engine takes over and powers the car.
The comfortable and practical Citroën C5 Aircross Hybrid is currently the French brand's only PHEV model and it can be driven in full electric mode for up to 34 miles before recharging the battery. However, the new C5 X Plug-in Hybrid will be arriving late 2021.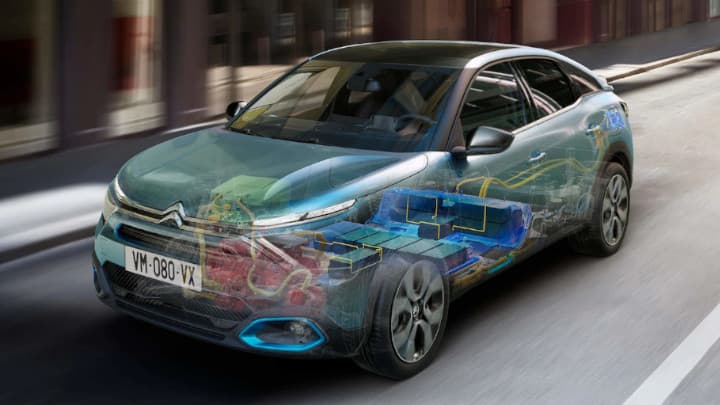 Citroën have various battery electric vehicles (BEVs) across their new car and van ranges.
The smallest fully electric car available is the Citroën ë-C4, but if you need to transport more passengers or luggage the ë-SpaceTourer or ë-Berlingo are also available.
Moving onto their range of vans, you can choose from a variety of sizes. Starting with the ë-Berlingo Van, moving onto the ë-Dispatch and finally the largest van, the ë-Relay.
As all these vehicles depend on an electric motor and a battery they need charging by plugging the vehicle into a dedicated wallbox, a public charging station or a domestic plug socket. The charging duration depends on the vehicle and the method of charging.
Plug-in Hybrid Cars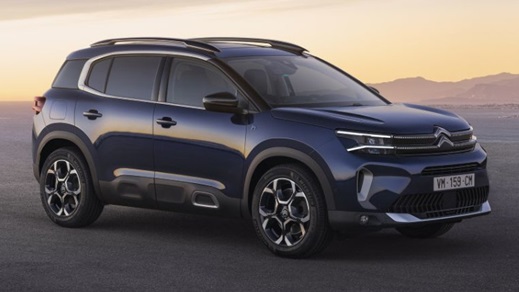 With low emissions and the ability to travel up to 34 miles on electricity alone, the C5 Aircross SUV Hybrid is the perfect daily car for families.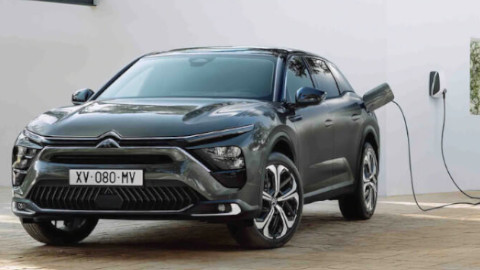 Citroën's flagship new C5 X model is also available as a plug-in hybrid vehicle, with an all-electric range of up to 31 miles.
Electric Cars
Citroën's first all-electric car, the new ë-C4 offers a range of up to 217 miles on a full charge.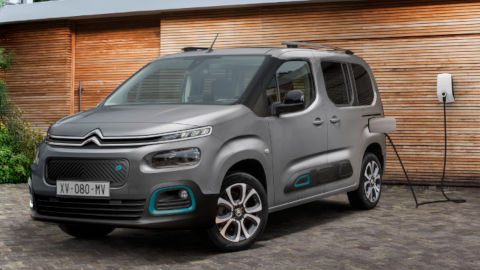 A fully electric family MPV that comes in both 5-seat M and 7-seat XL bodystyles for ultimate practicality.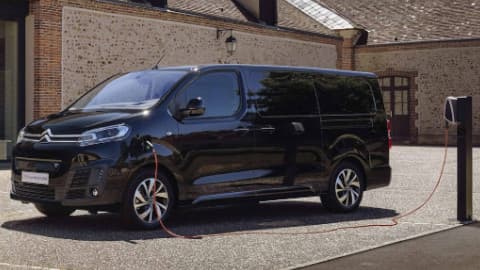 Transport up to nine people whilst producing zero tailpipe emissions in this fully electric MPV.
Electric Vans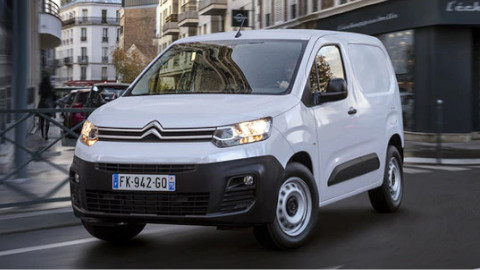 No compromise has been made on practicality or loadspace despite the decent all-electric range the ë-Berlingo Van delivers.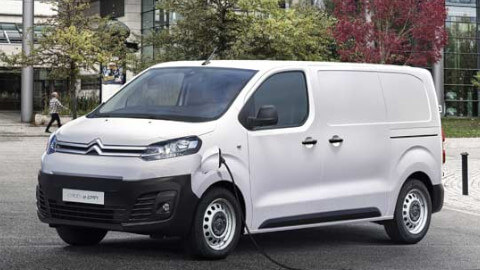 Whether you're driving in the city or on longer journeys this mid-size all-electric van has an electric range of up to 205 miles.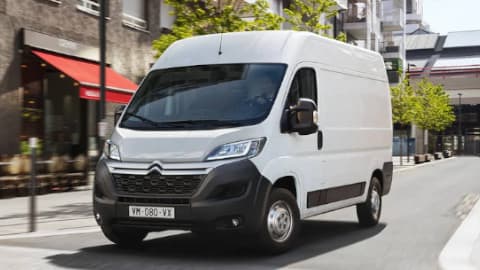 Available with two battery sizes, 37kWh and 70kWh, Citroën's largest van is fully electric and can travel up to 73 or 139 miles on a single charge.
Find your perfect new hybrid or electric Citroën
Citroën have expanded their vehicle range to include plug-in hybrid and fully electric versions of their cars and vans; meeting the demands as motorists transform their purchasing habits and start to consider transport with increased efficiency and fewer CO2 emissions.
If you would like to explore the range further or arrange a test drive of a Citroën hybrid or electric vehicle, please contact your nearest Evans Halshaw Citroën retailer.