What's a hybrid electric vehicle?
Hybrid electric vehicles (HEV) are some of the most popular type of hybrids currently available thanks to their straightforward approach and range of benefits.
By utilising both an internal combustion engine (ICE) and an electric motor, HEVs offer enhanced performance and lower emissions – ideal for eco-conscious motorists.
Similar to mild hybrid vehicles (MHEV), HEVs don't need to be plugged-in to recharge their batteries like plug-in hybrids (PHEV) do. Instead, HEVs are able to recharge themselves thanks to clever technology, negating any effect of range anxiety. They're also able to travel on all-electric power for short distances, and when the charge is depleted, the ICE will automatically kick in to get you to your destination with no issues.
If you're looking for a straightforward experience and a range of eco benefits, then a HEV may be of interest.
How does a hybrid electric vehicle work?
HEVs work by using an electric motor and an internal combustion engine to power the car. It's a similar process to that of a MHEV, except the car can operate using the electric motor only for short distances, should you wish to do so.
This capability is ideal for inner-city driving at slow speeds, as it allows you to save fuel for more demanding times. When the road opens up and your speed increases, the ICE will step in to assist, allowing your journey to continue smoothly.
In general use, the motor and engine will work in tandem to boost performance and reduce emissions. You won't have to plug a HEV in to recharge its battery either, as the system will automatically charge itself as you drive by harvesting energy that's usually lost during braking.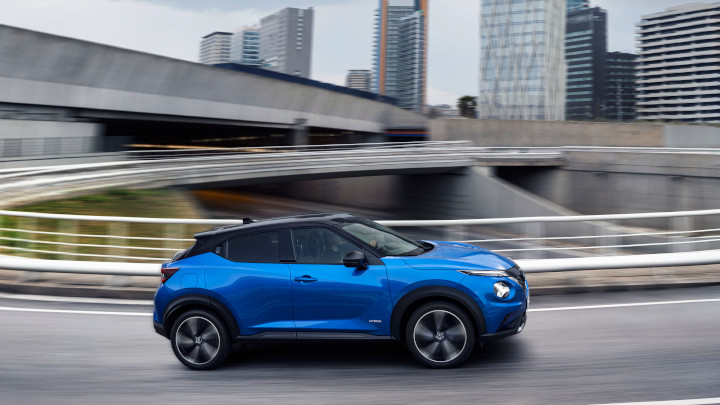 Benefits of buying a hybrid electric vehicle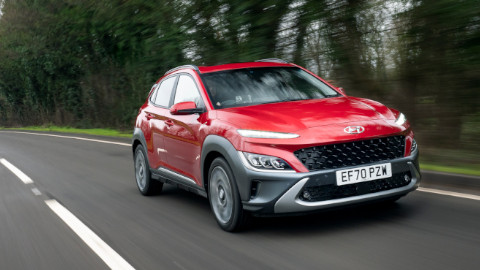 Improved Economy
Receiving power from both an ICE and an electric motor, fuel economy is greatly improved.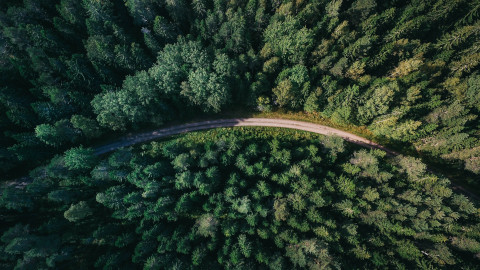 Reduced Emissions
With intelligent powertrain technology, full hybrids produce fewer emissions and are more eco-friendly.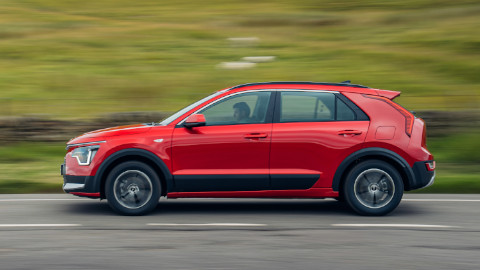 Enhanced Driving Experience
With no worry about range anxiety and improved performance, the hybrid experience is enjoyable.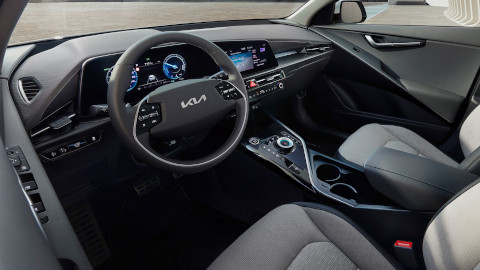 Self-Charging
Full hybrids won't need to be plugged-in to recharge, allowing you to hit the road whenever you want.
Need more help?
If you're considering a full hybrid but are looking for more guidance or advice, we've written a range of articles to help out.
View Hybrid and Electric Guides
Popular full hybrid models
There are a wide variety of fantastic HEV models to choose from, but some of the most popular include:
Frequently Asked Questions
What's the difference between a full hybrid and a plug-in hybrid?
The main difference is the size of the battery and how each is charged.
Full hybrids have a smaller battery than plug-in hybrids, which means their all-electric range is often much shorter. Thanks to their larger battery, plug-in hybrids can travel in excess of 50 miles on electric power alone.
As in the name, you'll need to plug a plug-in hybrid into a power supply to recharge the batteries, whereas full hybrids recharge themselves automatically as you drive.
How do I charge a full hybrid vehicle?
HEVs are self-charging, which means you won't have to plug in to recharge. Through regenerative braking, HEVs harvest energy that's usually lost during braking to charge the batteries and power the motor.
How far can full hybrids travel in all-electric mode?
Full hybrids can travel using electric power only, but this range is limited. It can differ from vehicle to vehicle, but HEVs can usually complete short journeys at slow speeds using electric power.
Can you get a full hybrid with a manual transmission?
No, all HEVs come with an automatic transmission as standard. There are some models that offer a semi-automatic gearbox, allowing you to change gears via a flappy paddle gearbox, for a more immersive driving experience.
The only hybrid you can get with a manual gearbox is a mild hybrid.
Can you get all-wheel or four-wheel drive full hybrid vehicles?
Yes. There are various full hybrid models that offer all-wheel or four-wheel drive, allowing you to benefit from hybrid economy and a 4WD/AWD driving experience.
Are Government grants available for full hybrid cars?
Unfortunately not, Government grants are only available for cars that have to be plugged-in. Further information can be found on the Government website.
Do self-charging hybrids make for good company cars?
HEVs tend to be a good company car due to them having lower rates of benefit in kind (BIK) tax than petrol and diesel alternatives.
Are full hybrids available on the Motability scheme?
Yes, various full hybrid models are available on the Motability scheme that suit a wide variety of lifestyles.