What is a hybrid electric vehicle (HEV)?
A hybrid electric vehicle (HEV) is powered by a combination of an electric motor and either a petrol or diesel internal combustion engine (ICE). Fuel consumption figures are lower and they produce less CO2 emissions than a conventionally-powered vehicle.
Unlike plug-in hybrid electric vehicles (PHEVs), HEVs are self-charging so don't need to be plugged-in for charging.
Full-hybrids still have the ability to be driven in all-electric mode, however as the battery is considerably smaller than in a PHEV or a battery electric vehicle (BEV) it can only maintain this for short distances at a slow speed.
For the majority of the time, HEVs seamlessly switch between the electric motor and the ICE as the power source or utilise both at the same time.
Should I buy a hybrid electric vehicle?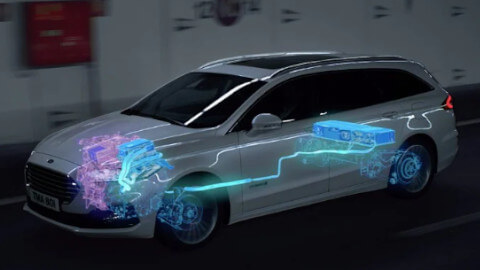 Low Speeds
Full hybrids can run in all-electric mode at slow speeds for short distances, resulting in less fuel consumption.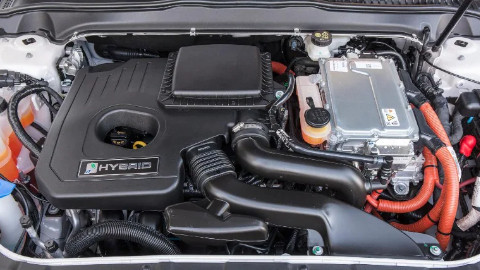 Longer Distance Driving
At higher speeds the intelligent hybrid system allows switching between the two power sources; the electric motor and the ICE.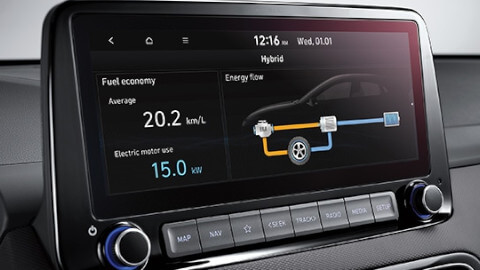 Charging
HEVs use the engine and regenerative braking to recharge the battery.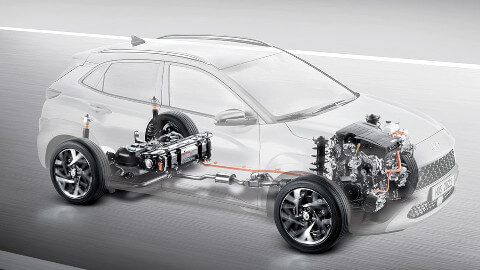 Advantages of a HEV
Gain benefits such as lower emissions and fuel consumption but you can still rely on the ICE and don't have to worry about charging.
How do hybrid cars and vans work?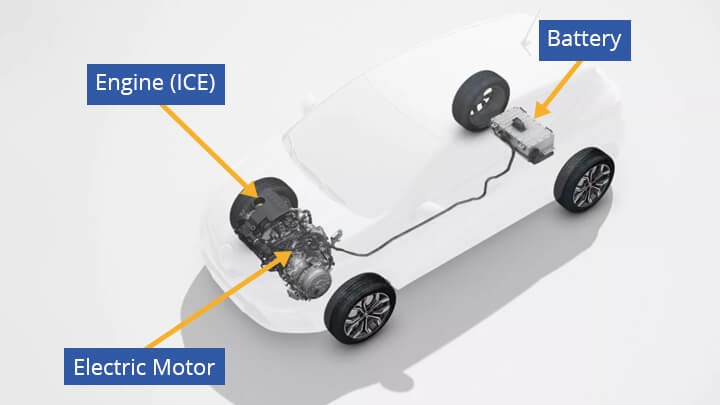 A key differentiator between a HEV and a PHEV is the size of the battery. Hybrids have a smaller battery than plug-in hybrids so can't be driven in pure electric mode for as long.
Slow speed journeys, such as driving in city traffic, can be completed in pure electric mode and once the vehicle's speed increases the ICE will automatically kick in to assist, whilst also recharging the battery through regenerative braking.
During deceleration, the electric motor acts as a generator and captures energy that would normally be lost when braking to charge the battery.
HEVs, unlike BEVs and PHEVs don't need plugging in to charge the battery to its full capacity.
What are the different types of electric vehicles?
Hybrid FAQs
How do I charge a hybrid electric vehicle?
HEVs are self-charging so don't require plugging-in to charge, the ICE is able to recharge the battery whilst driving through regenerative braking.
What's the difference between hybrid and plug-in hybrid?
What are the benefits of a self-charging hybrid?
Lower CO2

emissions

Improved fuel economy
Better for the environment
The engine provides back-up to the battery so no 'range anxiety'
No need to plug-in to charge
Do self-charging hybrids make good company cars?
HEVs tend to be an affordable company car due to them having lower rates of benefit in kind (BIK) tax than petrol and diesel alternatives.
Can you get a self-charging hybrid with a manual transmission?
Find your perfect hybrid vehicle
Now you've discovered the benefits of a hybrid electric vehicle and understand how they work, perhaps you've decided a HEV is the right vehicle is for you.
Whether you're looking for a new or used car; we have plenty of full hybrid vehicles available from popular manufacturers such as Ford, Hyundai, Kia, Renault and many more.