Explore DS range of electric and hybrid cars
DS Automobiles utilises some of the best French manufacturing techniques in the creation of their vehicles; it's why the two SUVs in their model line-up have received consistent praise in the automotive world. Sticking to their mantra of combining French flair with the latest technology, DS Automobiles are now introducing a range of E-TENSE vehicles to the cities of tomorrow.
The luxury and imposing silhouettes remain, but DS have focussed on increasing driver enjoyment and reducing the carbon footprint of their models with their electric and hybrid options, both of which can be found below.
What's the difference?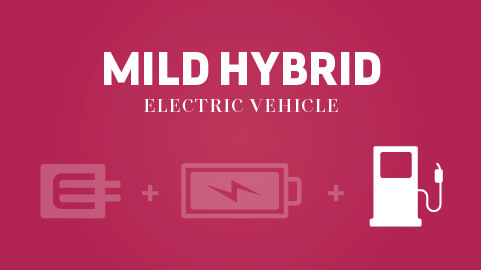 Mild Hybrid (MHEV)
Mild Hybrid vehicles have two sources of power, a conventional engine and a battery driven electric motor. The electric motor does not power the car; it assists it.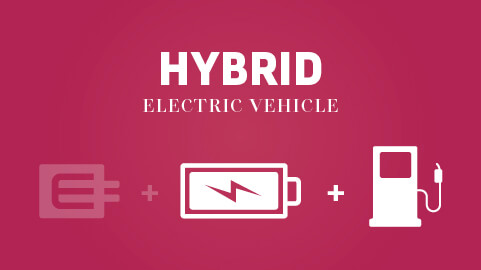 Hybrid (HEV)
Hybrid vehicles have two sources of power. They automatically switch between the conventional engine and electric power depending on speed.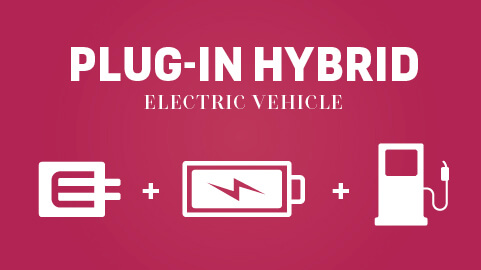 Plug-in Hybrid (PHEV)
Plug-in Hybrids have two power sources, similar to Hybrid (HEV) vehicles. The batteries are larger, allowing you to travel further. They need plugging into the mains to recharge.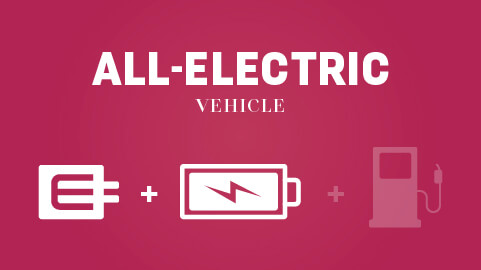 All-Electric (BEV)
All-electric vehicles are driven purely by electricity. They need recharging before you can drive anywhere.
DS hybrid and electric vehicles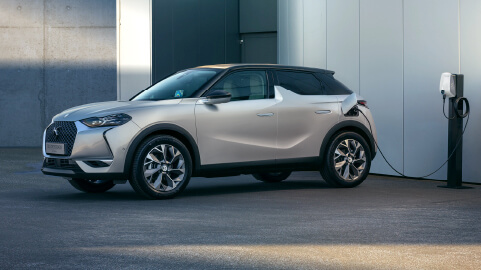 Achieve up to 206 miles on a full-charge, while allowing the owner to recharge the battery up to 80% capacity in 30 minutes through the use of a 100KW rapid charger.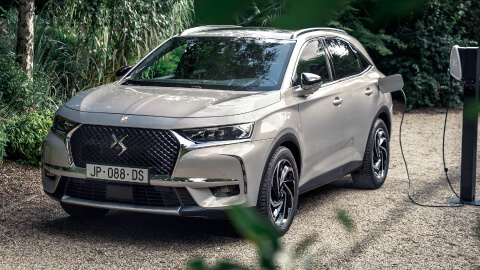 The DS 7 CROSSBACK undergoes the hybrid treatment, which uses two electric motors to increase performance and significantly reduce CO2 emissions.
DS 9 Plug-in hybrid
DS 9 is the sophisticated saloon that combines a world of luxury with the latest E-TENSE technology.