Introducing the DS 3 CROSSBACK E-TENSE
Based on the popular luxury compact SUV, the DS 3 CROSSBACK, the DS 3 CROSSBACK E-TENSE is the first 100 percent electric vehicle (EV) from DS and it's now available to order at your nearest Evans Halshaw DS Salon.
The launch of an all-electric vehicle is in keeping with DS' reputation for modernity and refinement, and the E-TENSE variant promises to deliver exhilarating performance.
It manages to transfer all of the luxury, style and technology of the petrol and diesel-powered DS 3 CROSSBACK into a supremely well executed EV package. With an impressive range, an excellent driving experience and fast-charging, it could be the EV you've been waiting for.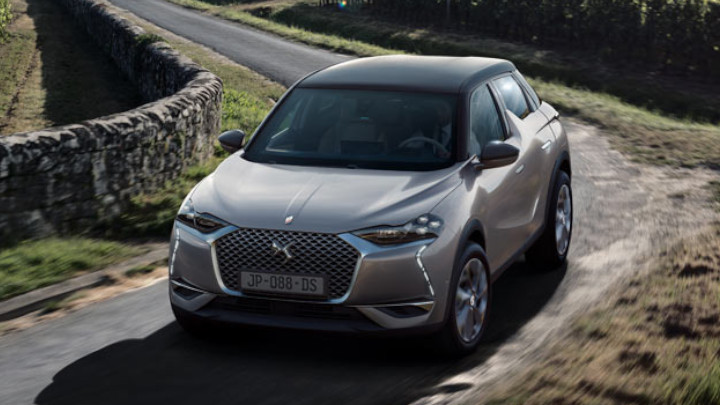 The DS 3 CROSSBACK E-TENSE is powered by a 100kW electric motor that promises rapid performance. It provides a range of up to 212 miles (WLTP).
Drivers can enjoy the unique pleasures of driving an electric vehicle, with sharp throttle response and instantaneous torque; creating a feeling of complete driver involvement.
The 100 percent electric powertrain makes stop/start city driving and hill starts easier, while the near silent motor provides unparalleled refinement when cruising on the motorway. Whether your DS 3 CROSSBACK E-TENSE takes you on urban adventures or further afield, you can expect a smooth yet thrilling ride.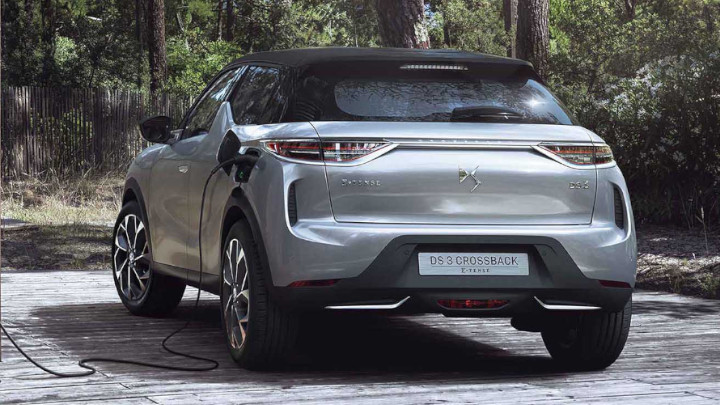 Make the switch to electric with the E-TENSE and go wherever you want with a greatly reduced impact on the environment. The zero emissions produced also means zero VED tax and lower running costs.
Those concerned about changing from refuelling to charging have no cause to be worried, as the E-TENSE's battery charges to 80 percent in just 30 minutes, so you're ready to go again in no time.
With a battery range of up to 212 miles, charging is likely to be an infrequent occurrence. You can even enjoy long journeys with the peace of mind that your E-TENSE will get you there.
The battery is also strategically placed so that the same amount of interior space is available to you as in the petrol and diesel versions of the DS 3 CROSSBACK.
Test drive the DS 3 CROSSBACK E-TENSE
The DS 3 CROSSBACK E-TENSE continues DS' reputation for creating stylish, sophisticated vehicles that make an impression wherever they go.
So, if you're wanting to reduce your carbon footprint in style, this premium SUV could be the perfect option.
To experience this excellent electric vehicle for yourself, please book a test drive at your nearest Evans Halshaw DS Salon.