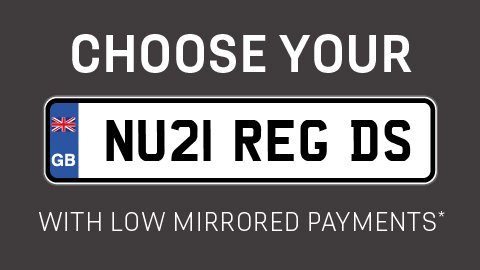 Choose Your New 21 Plate DS with Low Mirrored Payments. Free Click & Collect or Home Delivery Available.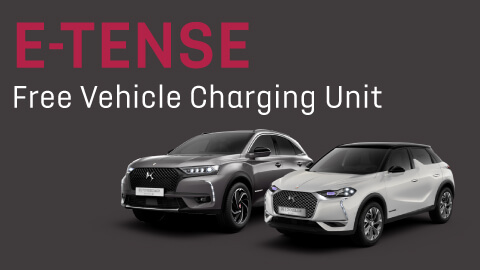 Choose a DS from the E-TENSE range and receive a Free electric vehicle charging unit*
Although DS Automobiles are relatively new on the scene, they have had excellent success in the UK infusing volume production cars and SUVs with premium levels of comfort and technology. All DS models place an emphasis on style as well as luxury, traits that have gone down very well with British buyers.
There are two SUVs in the range, the compact DS 3 CROSSBACK and the larger DS 7 CROSSBACK. Both of these models offer supreme comfort and the desirable high driving position that many customers are looking for.
DS are also well on the way to embracing the hybrid and electric vehicle revolution, with the DS 3 CROSSBACK available with a fully electric powertrain, and the DS 7 available as a powerful but efficient plug-in hybrid.
Discover more about each of the DS models by selecting your desired model below.
SUVs
Meticulous attention to detail can be found throughout the DS 3 CROSSBACK's stunning exterior and interior design.
A large and luxurious SUV needs to make an impression wherever it goes. Thankfully, the DS 7 CROSSBACK does exactly that.
Hybrid and Electric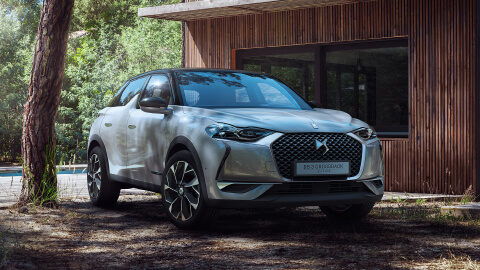 A 100% electric version of the excellent DS 3 CROSSBACK. Boasts an impressive electric range and a serene driving experience.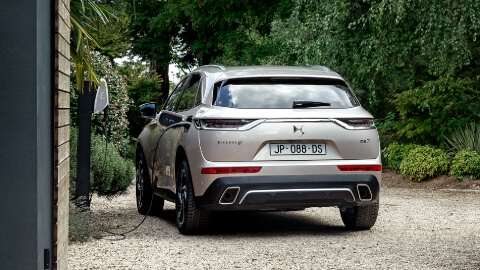 The plug-in hybrid version of the DS 7 CROSSBACK is both powerful and economical. Available as a 4x4 model, too.
Future Vehicles
DS 9 is a sophisticated premium saloon that combines a world of luxury with the latest E-TENSE hybrid technology.
Experience a New DS
While the range of cars on offer may be small, there can be no denying the extreme desirability of the DS Automobiles product line-up. With such impressive levels of comfort, luxury and technology on offer, plus some of the most stylish cars you can buy, we're confident that you'll be blown away by the DS brand.
To experience any of the DS range first-hand, please book a test drive at your nearest Evans Halshaw DS Salon.