Give your car a clean bill of health with Evans Halshaw
At Evans Halshaw we understand it can sometimes be difficult to find the time to keep your car healthy. That's why we offer every customer a free Vehicle Health Check with each visit.
Our technicians will inspect your car and create an easy to follow report. Each area will be given a rating of red, amber or green along with any recommendations and how urgent they are.
Green
Great! No further action is required to your vehicle. You're good to go!
Amber
The component is OK for now but work will need to be done on it in the near future, or you can have the work done there and then if you prefer.
Red
Immediate attention is required for your safety and/or because the component is past the legal limit.
Following your vehicle health check we will talk you through your report advising where necessary should we identify any amber or red conditions. There's no obligation to carry out any of the work, you will simply be advised of any actions we may recommend.
Call
0333 323 9206
now to find out more about Evans Halshaw Vehicle Health Checks.
Book a Health Check
What's included in a vehicle health check?
Many areas of your car will be thoroughly checked over by our trained technicians, these include;
Bodywork
Brakes
Tyres
Exhaust
Steering
Suspension
Lights
Fluid Level
Don't just take our word for it, see it for yourself
Our Video Health Check takes servicing your car to a whole new level. This revolutionary bit of kit will now bring our workshop direct to your computer or mobile device.

If we find something worth bringing to your attention during your complementary vehicle health check, our technicians will film a short video to show and tell you about what they've identified along with any recommendations they'd suggest.

Once completed, you will be emailed a link to your vehicles inspection report where our technician will explain to you the work that we recommend needs doing, at a click of a button you can authorise all or any of the items identified - instantly instructing the technician taking care of your car.

This unique complimentary service is just one more Evans Halshaw benefit.
Book a Health Check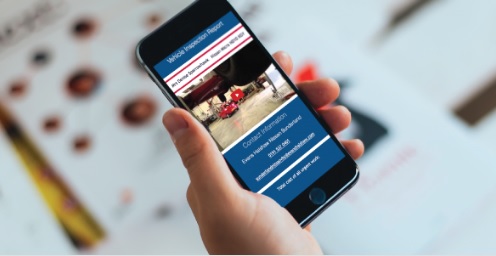 Vehicle Health Check FAQs
Can I get a free vehicle health check if I am not an Evans Halshaw customer?
Yes anyone can book a vehicle health check and you don't have to spend a penny to do so.
What is a vehicle health check?
It's a free basic check of your car followed up by a video listing any recommendations

Why do I need one?
It's a good way to give your car a once over between services.

How long will it take?
It will take about 15-20 minutes.

Will you take immediate action without consulting me if my result is Red?
We will never start work on your car without your permission and don't worry, there is no obligation to carry out any of the work either. You will simply be advised of any actions we may recommend.

If my VHC result is Red will you be able to fix it that day or do I need to book it in another day?
If the work is reported in Red then we would not recommend that you drive your vehicle as the fault is deemed to require an urgent repair as it is unsafe. Most parts are readily available with next day delivery so the vehicle should not be off the road for too long

Can I have courtesy car while my car is being repaired?
If a courtesy car is available then this would be offered for a small daily fee. If we have run out of courtesy cars then we can also offer a lift home and collection service.
Evans Halshaw Aftercare Price Promise
At Evans Halshaw It's important that we deliver all of our customers a quality aftercare service for the best possible value. To ensure that this happens we've introduced a Price Promise in order to provide peace of mind when it comes to choosing a dealership for quality aftercare requirements. If you can find the same service or repair at a competitor business within a 5-mile radius outside the Evans Halshaw Group for less, within 5 days of the date of your service invoice, we will pay the difference in price. Terms apply.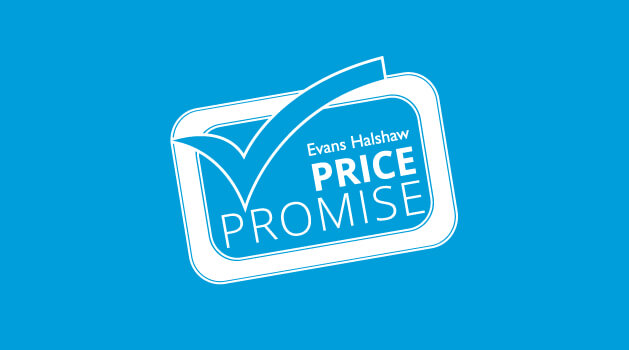 Calls to 0333 numbers cost the same as calling a landline; even when you are using a mobile. Calls are also included in FREE minutes with landline and mobile contracts.