What is a battery electric vehicle (BEV)?
A battery electric vehicle (BEV) is powered by at least one electric motor in the absence of a petrol or diesel internal combustion engine (ICE), ultimately producing zero CO2 emissions.
Just like plug-in hybrid electric vehicles (PHEVs), BEVs need to be plugged-in for charging, but there's no ICE as back-up like there is with a PHEV.
Fully electric vehicles are constantly in all-electric mode and, as the battery is considerably larger than in a PHEV, they can travel much further on a single charge.
If you're looking for a fully electrified experience with seamless driving dynamics, then a BEV may be of interest.
How do electric cars and vans work?
Essentially, electric cars and vans are powered by an electric motor instead of a petrol or diesel internal combustion engine.
EVs have a large on-board battery in replacement of the fuel tank, which stores energy to power the electric motor. The bigger the battery, the higher the EV's range.
A single-speed transmission is utilised in all EVs, sending power to the wheels from the electric motor, and an intelligent regenerative braking system is able to replenish some battery charge during journeys. However, most of the charging comes from plugging the vehicle in to a power source, which can be done at home or at various public charging stations.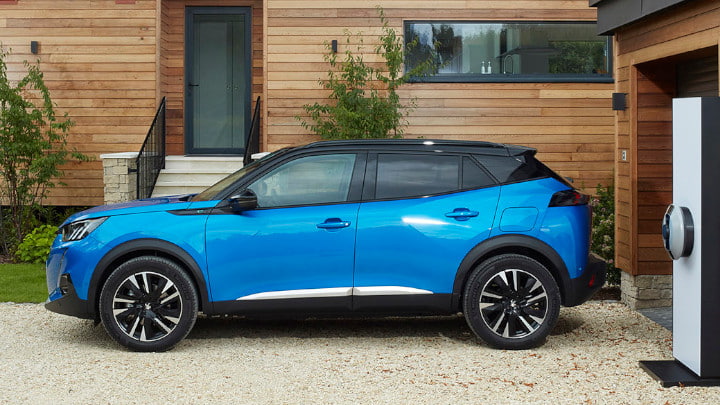 Should I buy a battery electric vehicle?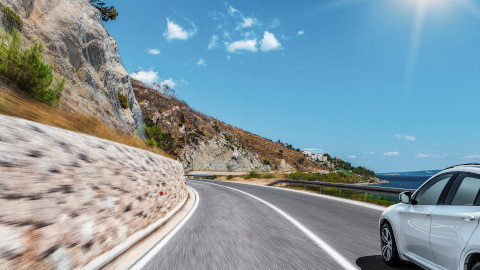 Zero Emissions
EVs emit zero tailpipe emissions, making them much better for the environment.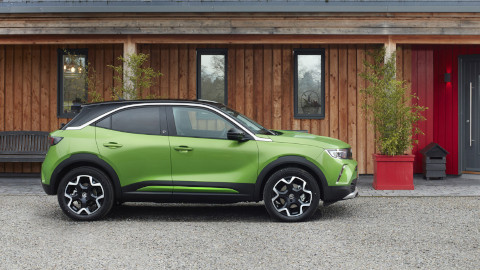 Low Running Costs
Benefit from zero road tax and significantly low charging costs compared to refuelling.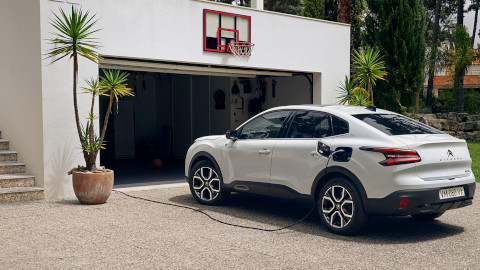 At-Home Charging
You can avoid petrol stations completely with the convenience of charging from your home.
High Performance
Electric cars offer smooth and exciting driving dynamics.
Need more help?
If you're considering an electric car but are looking for more guidance or advice, we've written a range of articles to help out.
View Hybrid and Electric Guides
Popular electric models
There are a wide variety of fantastic BEV models to choose from, but some of the most popular include:
Frequently Asked Questions
How long does it take to charge an electric vehicle?
Charging times can vary depending on the size of the battery and the speed of the charging point.
Slow charges can take up to 12 hours to complete, while ultra-rapid charges can replenish your battery to around 200 miles in as little as 30 minutes.
What are electric cars like to drive?
Thanks to instant torque from a standstill, electric vehicles are smooth and dynamic out on the road. If you'd like to try one out for yourself, book a test drive at
your local Evans Halshaw dealership
.
When will all cars be electric?
In the UK, the government have imposed a ban on the sale of new petrol and diesel cars and vans from 2030, however, you'll still be able to drive a non-electric car after this date.
What is range anxiety?
The term 'range anxiety' is used to describe the fear of running out of charge before reaching the destination. However, with significant innovations in the EV world, electric cars are now capable of achieving a decent range, which effectively diminishes the phenomenon of 'range anxiety'.
What happens when an electric vehicle runs out of charge?
The results of an electric car running out of charge are the same as that of a petrol or diesel vehicle running out of fuel. Depleting the battery completely can cause serious damage, so ensure you're planning charging points into your journeys.
Are Government grants available for electric cars?
Yes, there are Government grants available for electric cars, but how much you're entitled to may differ from vehicle to vehicle. The latest information can be found on the
Government website
.
Do electric cars make good company cars?
Yes, electric cars are available as company cars and offer reduced costs thanks to a lower benefit-in-kind (BIK).
Are electric cars available on the Motability Scheme?
Yes, many manufacturers offer electric cars as part of the Motability scheme. The latest offers can be found within our
Motability section
.