Discover 0% APR Representative offers across the Renault car range including the Renault Clio E-Tech.
Renault ZOE Highlights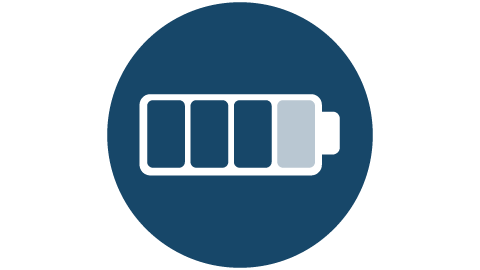 Charging
Available with 50 kW DC quick charge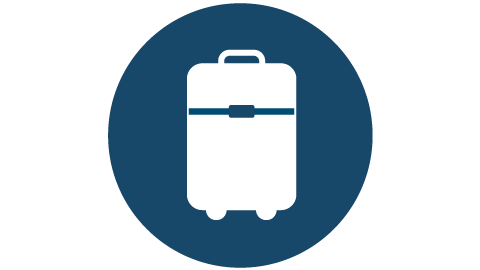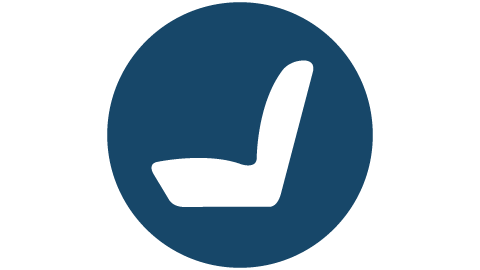 Number of Seats
Five seats as standard
Powerful, comfortable and 100% electric; the Renault ZOE is more desirable than ever. Not only does the ZOE express more unique attributes, it provides extra seating compared to the previous generation - incorporating the all-important third seat in the rear of the car.
With a superior range, better performance and faster charging, the ZOE really is ready to be your everyday companion. Such is its range of abilities, it's more than capable of being your only car.
A wide range of high-tech equipment, serving both the driving comfort and on-board experience, increases the pleasure of driving this brilliant fully electric hatchback.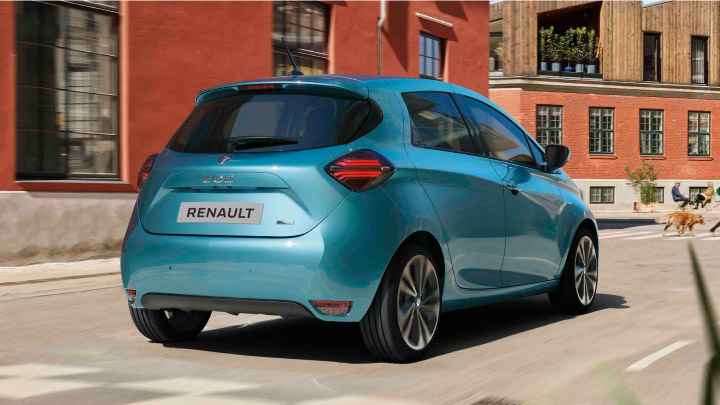 The updated exterior design of the Renault ZOE reveals bold lines and distinctive characteristics making the car more prominent on the road, and only serves to increase the level of style.
Full LED lighting, a chrome-finished grille and hologram-style logos complement the overall futuristic appearance of the Renault ZOE.
From a practicality standpoint, the ZOE is comparable to any other small hatchback, with a boot space that is only slightly smaller than the one found on the Clio, although that's a bigger car overall. The batteries are cleverly hidden under the rear seats, so interior space for both the front and rear passengers is plentiful.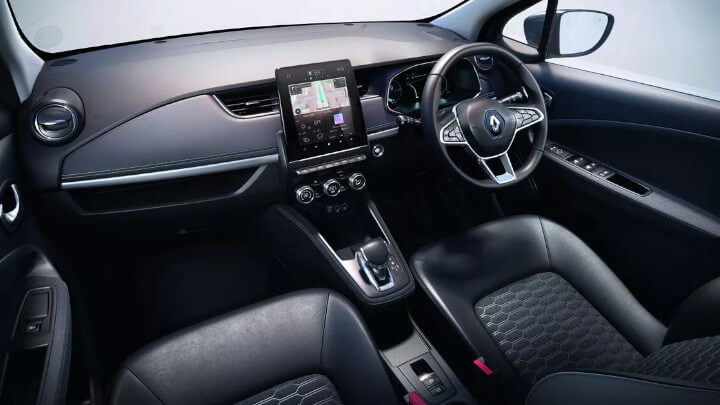 Great attention has been paid to the premium interior's quality finishes, comfort and ergonomics. The new Renault ZOE is modern and refined thanks to a combination of chrome surrounds, soft-touch trims and innovative technology.

Drivers can appreciate a truly connected experience due to the EASY LINK multimedia system, with the option of a 9.3" touch screen. Furthermore, driving information can be viewed on the large 10" display. Some models even feature a wireless smartphone charger.

From a simple push of a button the MY Renault smartphone app enables drivers to estimate charging time and much more. Once in the car, smartphones can be connected through Android Auto™ and Apple Carplay™.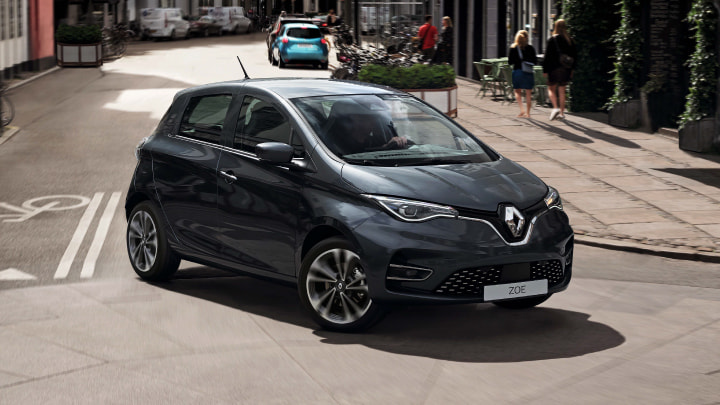 Say goodbye to loud internal combustion engines and uncomfortable vibrations; the Renault ZOE provides a pleasant and peaceful drive without compromising on the ever-important performance. The new R135 electric motor delivers a 100% electric driving experience in addition to a combination of 100 kW of power and 245 Nm of torque. Furthermore, the B mode accentuates the vehicle's braking to minimise how often the brake pedal is used. Therefore the overall driving experience is smoother and more relaxed.
The Renault ZOE is available with a single battery choice:
Range of up to 239 miles (100 kW motor that produces 133bhp)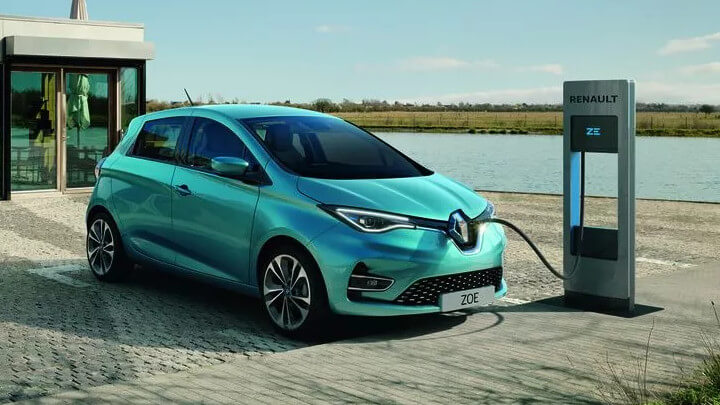 The ZOE is available with 50 kW DC quick charge, recovering over 90 miles in just 30 minutes.
Alternatively, using a 7kW wallbox will take around 8 hours. Shorter times are available, it will all depend on your chosen charging method.
Renault ZOE Specifications
Available in multiple trims, with each offering differing amounts of technology and equipment, there's sure to be a Renault ZOE to suit your budget.
Techno
Key features:
16" Alloy wheels

Easy Park Assist

Automatic climate control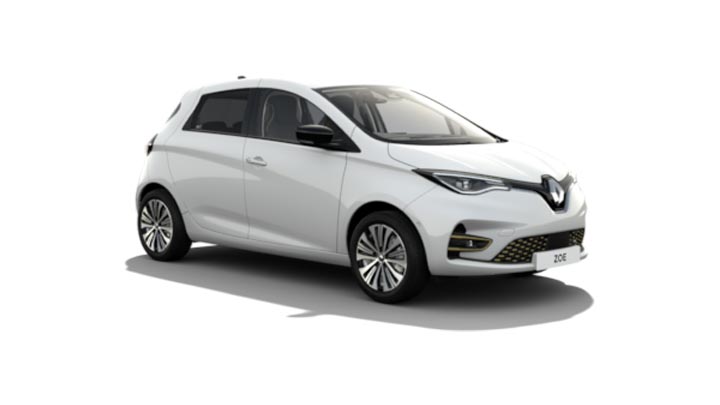 Iconic
Additional features:
50kW DC Rapid Charge (CCS)
Apple CarPlay™ & Android Auto™
Reverse parking camera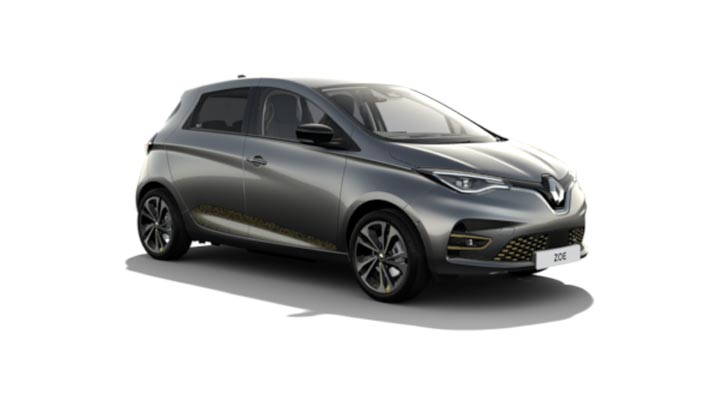 Frequently Asked Questions
Is the Renault ZOE fully electric?
The Renault ZOE has always been fully electric since its first generation, which was built since 2012.
Is the Renault ZOE suitable for me?
If you're after a supermini which is ideal in congested cities, then the fully electric ZOE can make light work of tight city streets, and can get away with things like congestion charges due to its electric nature. It's also a tad tardis-like offering more space than its compact proportions suggest.
How big is the Renault ZOE's boot?
The ZOE features a large 308-litre boot, meaning it offers more space than larger best-selling hatchbacks.
How expensive is the Renault ZOE to run?
Being electric, the ZOE is slightly more attractive to run than that of a similar fuel-powered car. Of course, it will all depend on your wallbox set-up or charging method but having a ZOE won't be hard on your wallet.
What's the Renault ZOE like to drive?
Being compact and electric the ZOE can certainly raise a smile on occasion. It's nippiness make it great for city driving, and it's good out of the city too.
Does the Renault ZOE come with Apple CarPlay and Android Auto?
Yes the Renault ZOE does come as standard with Apple CarPlay and Android Auto.
Have you considered one of these?