Introducing the Hyundai hybrid and electric range
Hyundai have evolved massively as a brand throughout the last decade; they now have an impressive line-up of technologically advanced vehicles that have proven very popular in every sector of the current market.
Unsurprisingly then, they are continuing their expansion into the new world with their growing range of hybrid and electric vehicles. Hyundai have been very pro-active in their model offerings, which gives customers plenty of choice when selecting a "green" vehicle that suits their requirements.
Below you can explore Hyundai's range of hybrid and electric vehicles, whilst discovering the differences between the powertrains.
What are the different types of electric vehicles?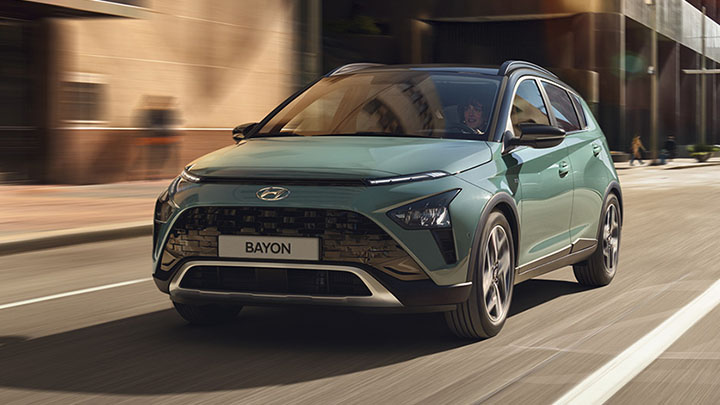 Mild hybrid (MHEV) technology features in various Hyundai models including all-new i20, new i30, all-new Bayon, new Kona and all-new Tucson. These cars are primarily powered by a petrol internal combustion engine (ICE), which is supported by a small 48-volt electric motor.
If you regularly drive in a city with congested stop-start traffic, MHEVs are the perfect solution. You can also benefit from reduced CO2 emissions and lower running costs, as well as an extra power boost, compared to a conventionally-powered car.
There's minimal change to the driving experience, in fact you may not even notice any difference compared to a traditional car. You also don't need to worry about charging cars with mild hybrid assistance.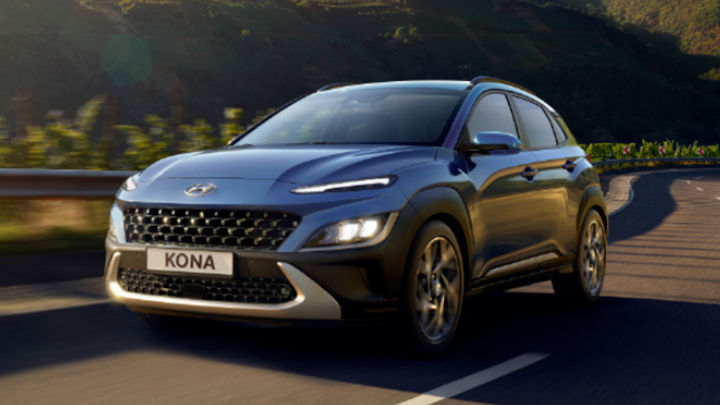 Full hybrids (HEVs), also known as self-charging hybrids, utilise a combination of an engine with an electric motor for enhanced performance and reduced fuel consumption.
A boost is provided by the electric motor and HEVs can actually be powered purely by the motor when cruising or driving at a constant speed. They aren't able to be driven in pure electric mode for as long as a plug-in hybrid vehicle, but due to having a smaller battery, HEVs don't need charging.
Hyundai offer hybrid versions of the IONIQ, KONA, Tucson and Santa Fe; allowing customers to choose from a hatchback, compact crossover, SUV or 7-seater SUV.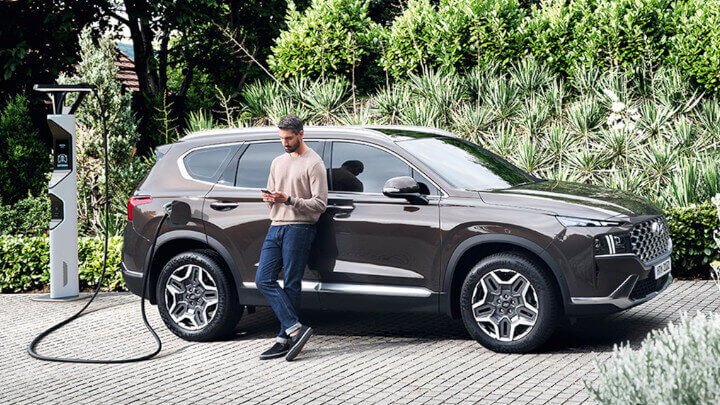 Hyundai have several plug-in hybrid (PHEV) models in their range such as the IONIQ, Tucson and Santa Fe.
In a similar way to HEVs, PHEVs utilise a combination of an engine and an electric motor. However, they have a larger battery, which enables this type of hybrid vehicle to travel more miles in pure electric mode with zero tailpipe emissions.
Once the all-electric range is depleted, the engine will engage and enable drivers to travel longer distance. To restore the battery power, PHEVs need charging via an external power source such as a home charging point or at a public charging station.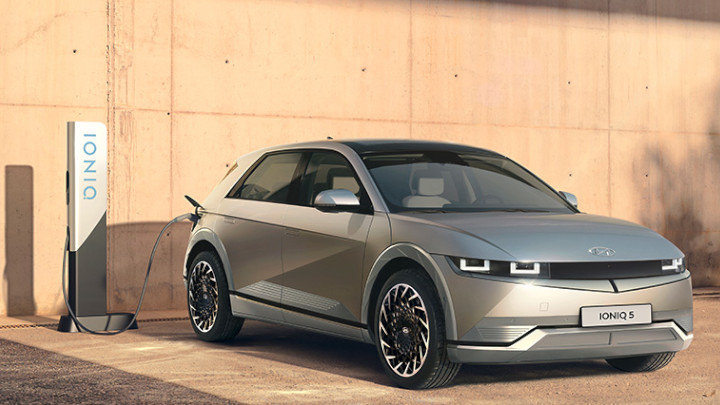 Fully electric (BEV) cars don't have an ICE, they are powered solely by an electric motor.
A lithium-ion polymer battery, with a much larger capacity than those found in PHEV models, enables electric vehicles (EVs) to travel much further in pure electric mode.
The IONIQ 5 is able to travel up to 310 miles on a single charge, whilst the Kona Electric has a driving range of up to 300 miles. These two cars boast very impressive all-electric ranges and both feature in our article of the ten electric cars with the longest range.
Despite not being quite as impressive in terms of range, the IONIQ Electric is still capable of achieving up to 193 miles, which is more than enough for the average UK driver.
Plug-in Hybrid Cars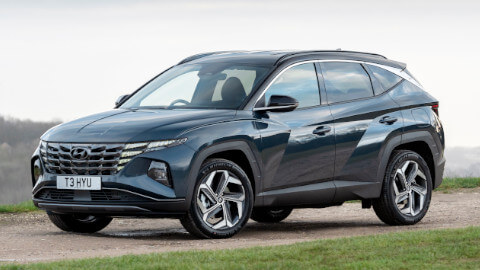 Whether you go for the TUCSON Hybrid or Plug-in Hybrid, you're guaranteed an efficient, powerful and practical SUV.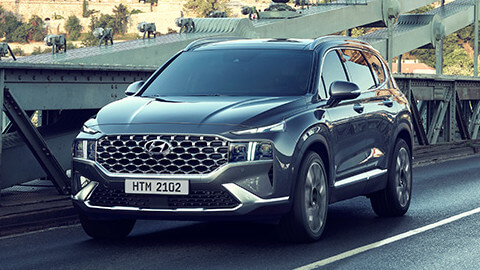 There's been no compromise on spaciousness or 7-seater comfort with the SANTA FE Hybrid and Plug-in Hybrid.
Electric Cars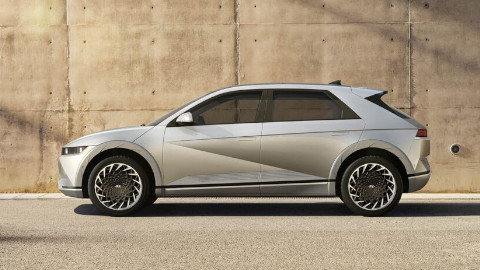 Practical and stylish, the IONIQ 5 is a fully electric CUV with an all-electric range of up to 298 miles.
Find your perfect new hybrid or electric Hyundai
Whether you're wanting to go fully electric or prefer the idea of a mild hybrid, hybrid or plug-in hybrid vehicle, Hyundai have an impressive range of greener cars to choose from.
If you would like to discover more about Hyundai's latest hybrid and electric vehicles or arrange a test drive of any of the models, please contact your nearest Evans Halshaw Hyundai retailer.