Explore the range of Hyundai hybrid and electric vehicles
Hyundai have evolved massively as a brand throughout the last decade; they now have an impressive line-up of technologically advanced vehicles that have proven very popular in every sector of the current market.
Unsurprisingly then, they are continuing their expansion into the new world with their growing range of electric and hybrid-powered vehicles. Compared with other manufacturers in the market, Hyundai have been very pro-active in their model offerings, which gives customers plenty of choice when selecting a "green" vehicle that suits their requirements.
Below you can explore Hyundai's available hybrid and electric vehicles, alongside the differences between the types of drivetrain.
What's the difference?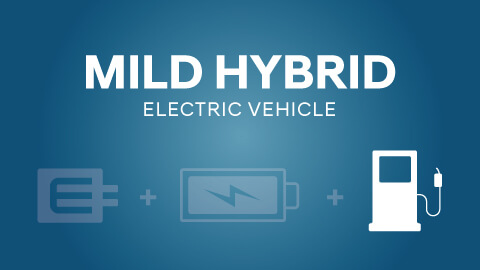 Mild Hybrid (MHEV)
Mild Hybrid vehicles have two sources of power, a conventional engine and a battery driven electric motor. The electric motor does not power the car; it assists it.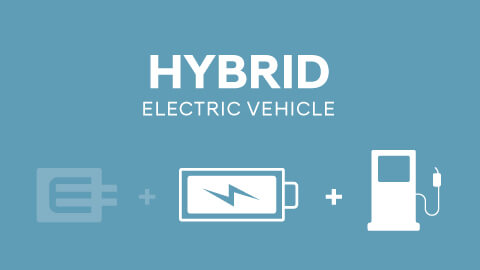 Hybrid (HEV)
Hybrid vehicles have two sources of power. They automatically switch between the conventional engine and electric power depending on speed.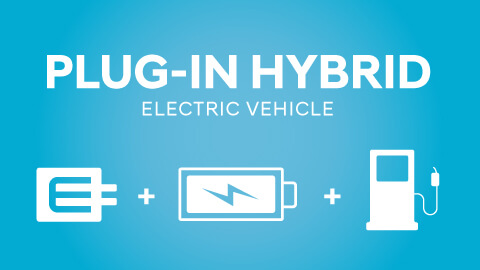 Plug-in Hybrid (PHEV)
Plug-in Hybrids have two power sources, similar to Hybrid (HEV) vehicles. The batteries are larger, allowing you to travel further. They need plugging into the mains to recharge.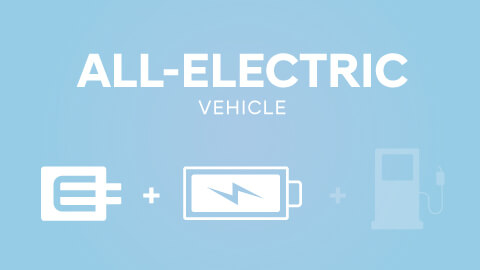 All-Electric (BEV)
All-electric vehicles are driven purely by electricity. They need recharging before you can drive anywhere.
Hybrid and Electric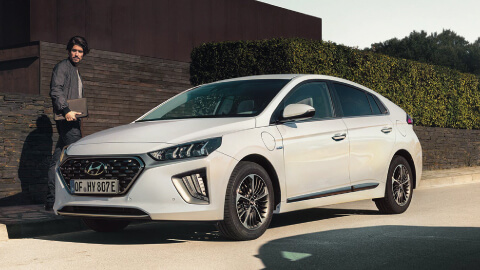 The IONIQ hatchback is available in three different forms: Hybrid, Plug-in Hybrid and Electric.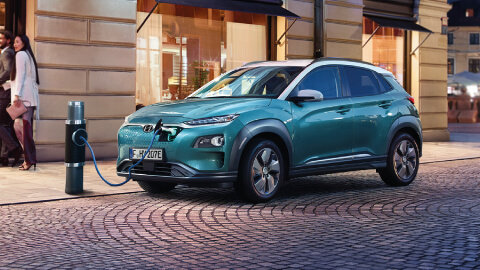 The popular Kona crossover is available as a hybrid and as a 100% electric vehicle.
Find your perfect new hybrid or electric Hyundai
Whether you're wanting to go fully electric or prefer the idea of a hybrid or plug-in hybrid vehicle, Hyundai have an impressive range of greener cars to choose from.
Discover more about Hyundai's latest hybrid and electric vehicles or to test drive any of the models, please contact your nearest Evans Halshaw Hyundai dealership.