Introducing the Hyundai IONIQ 5
The future of electric mobility; introducing the Hyundai IONIQ 5, a ground-breaking, fully-electric CUV (Crossover Utility Vehicle).
Kicking-off an exciting range of fully-electric vehicles under the IONIQ name, the IONIQ 5 offers a stylish blend of hatchback and SUV practicalities, hence the CUV identification.
Leading the way for a new-era of Hyundai fully-electric vehicles, the IONIQ 5 is sharp in its style and execution, and trailblazers perfectly an exciting future for the Hyundai brand. It is also made using environmentally friendly materials, which include eco-processed leather, recycled yarn and raw materials extracted from sugar cane, which are used on the headliner, carpet and seat covers.
Discover the IONIQ 5 in more detail below. Maybe this could be the first fully-electric car that captures your attention? From its first impressions, it certainly has the ingredients to deliver. Read on below to find out more.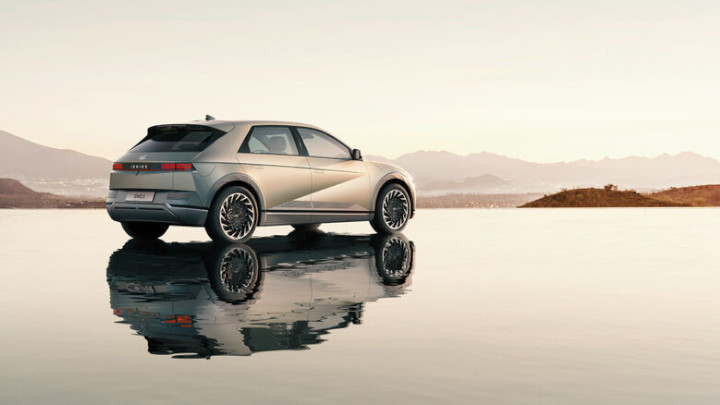 Clean lines and minimalism is the design language of the IONIQ 5. Electric car design follows a distinct futuristic vibe and this particular Hyundai is no different. The IONIQ 5 is built on Hyundai's ground-breaking E-GMP platform. This clever design ensures that the IONIQ 5 is able to offer:
Faster charging times
Increased driving range
Improved handling
Increased interior space
What's more, a unique clamshell bonnet spans the entire width of the car, which reduces panel gaps for a clean, high-tech look. Aero-optimised wheels further echo the piercing, futuristic design theme, further cementing the IONIQ 5's ability to turn heads. Trick LED lighting also ensures this is one fine-looking electric car.
It's not just a pretty face either, with enhanced practicality combining the best blend of hatchback and SUV practicality. Therefore, five doors come as standard, along with 588 litres of front and rear boot space.
Cabin space is also vast, with relaxation reclining seats, and plenty of space for five people to enjoy the IONIQ 5 in complete comfort.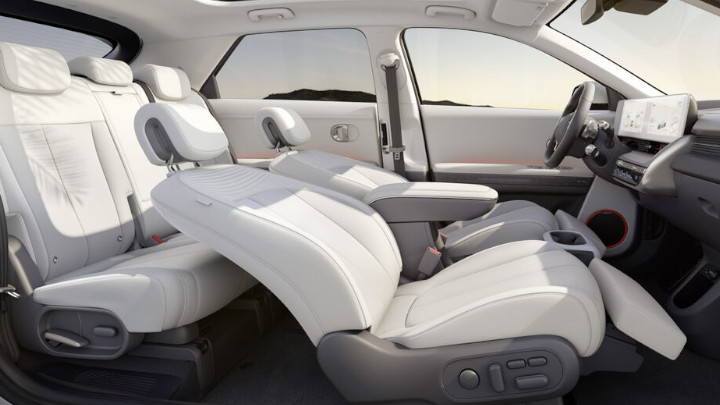 IONIQ 5 offers a striking digital interior full of technology and safety. A crystal clear 12.3-inch infotainment screen is joined by a matching 12.3-inch instrument cluster for a slick and high-tech look.
Android Auto and Apple CarPlay come as standard, along with being able to turn the windscreen into an ultra-impressive 44-inch advanced heads-up display, to safely guide you in busy cities.
With Vehicle-to-Load technology (V2L) you can also turn your IONIQ 5 into a hub to power your electrical items, or charge electrical equipment up to 3.6 kW with the on-board 220V plug. You can even charge other electric cars via the IONIQ 5.
As for safety, the IONIQ 5 is also the first Hyundai with Level 2 autonomous safety technology. It also includes other cool safety technology such as lane assist, adaptive cruise control, autonomous parking and high-beam assist. It even has blind spot cameras that appear on the car's digital instrument cluster when indicators are being used, giving the driver a clear image of what is in their blind spot for enhanced safety.
The IONIQ 5 comes complete with the excellent 5-year, unlimited mileage Hyundai warranty, along with an 8-year battery warranty too.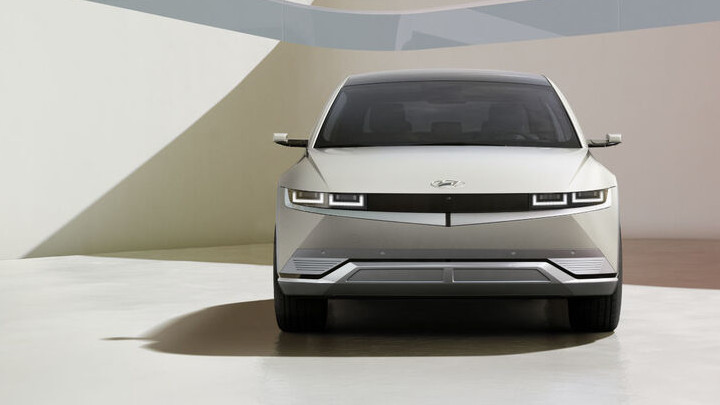 Being a fully-electric car, there is no internal combustion engine (ICE). Instead, the IONIQ 5 features an electric motor and battery combination, with all-wheel drive or rear-wheel drive.
These come in the form of a 58kWh motor with rear-wheel drive, able to offer a combined range of up to 240 miles. There's also a 73kWh motor with either rear-wheel drive or all-wheel drive, which offers up to 300 miles, or up to 287 miles respectively. The 58kWh motor is joined by a 195kW battery, whilst the 73kWh motors are joined by a larger 253kW battery.

The headline 73kWh all-wheel drive version has a total power of 302bhp. This version can cover 0 to 62mph in just 5.2 seconds and has a top speed of 115mph.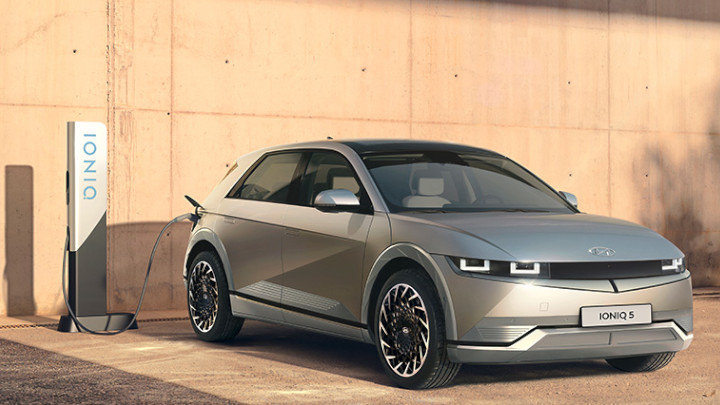 The IONIQ 5 features an 800V battery system, meaning ultra-fast charging is possible.
When combined with a 350kW ultra-rapid charger, the IONIQ 5 can receive 80 percent charge in just 18 minutes and 62 miles of range in just five minutes.
IONIQ 5 also supports domestic wall box charging and mainstream public 400V high-speed charging, to ensure wherever you are, charging the IONIQ 5 will be simple and convenient.
IONIQ 5 Models
Premium
Key features in addition to SE Connect:
Front Seats - Heated
Headlamps - Dual LED low and high projection
Inside Rear View Mirror - Electrochrome
Heated Steering Wheel
Parking Distance Warning (PDW); Forward / Reverse
Smart Electric Tailgate - Hand's Free Opening Function
Blind Spot Collision Avoidance Assist (BCA)
HDA - Highway Drive Assist Level 2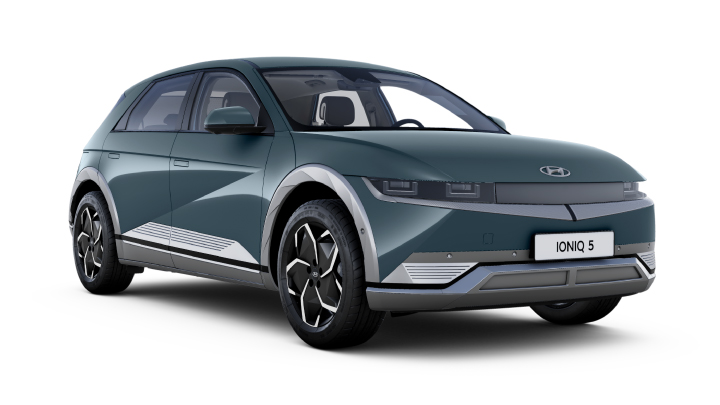 Ultimate
Key features in addition to Premium:
20" Alloy Wheels (73 kWh RWD and AWD only)
Door Mirrors - High Glossy
Pedals - Alloy Pedals
Front Seats - Ventilated
Rear Seats (Outer) - Heated
Seat Trim - Black Leather (Seat Facings Only)
Rear Windows - Privacy
Rear Windscreen - Heated and Privacy
Windscreen and Front Windows - Solar Glass
Head Up Display (HUD)
Speakers - BOSE Premium Audio - 7 Speakers + 1 Subwoofer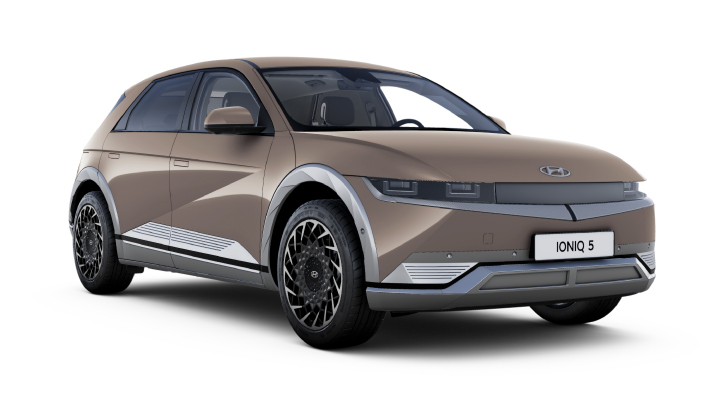 Namsan Edition
Key features in addition to Ultimate:
Heat Pump
Door Mirrors - Full Digital Side Mirrors
Vision Roof
Remote Smart Parking Assist
Front Relaxation Seats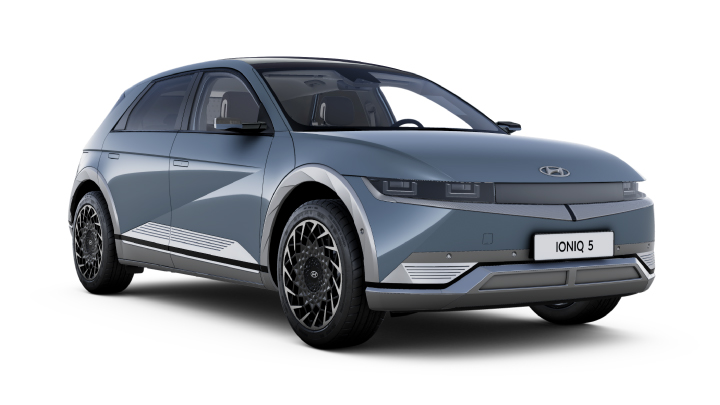 Test drive the Hyundai IONIQ 5
The IONIQ 5 demonstrates an exciting time ahead for Hyundai and their electric car portfolio.
Multiple versions of the IONIQ 5 are available, allowing customers to tailor the car to their exact requirements and budget.
If you would like experience the Hyundai IONIQ 5 for yourself, please arrange a test drive at your nearest Evans Halshaw Hyundai retailer today.