What is a plug-in hybrid electric vehicle (PHEV)?
A plug-in hybrid electric vehicle (PHEV) is powered by a combination of an electric motor and either a petrol or diesel internal combustion engine (ICE). They have the ability to drive in pure electric mode for a range of roughly 20 to 50 miles, producing zero tailpipe emissions.
Once the all-electric range is depleted, the PHEV works in the same way as a full hybrid, utilising an intelligent hybrid system, with the ICE kicking in as and when required. To charge the battery and regain the electric range, PHEVs need plugging-in to a domestic socket or a dedicated charging station.
If you're looking for an electrified experience with an internal combustion engine for peace of mind, then a PHEV may be of interest.
How do plug-in hybrid cars and vans work?
PHEVs work by using a battery that's charged by an internal combustion engine. The electric motor works as a generator to capture energy that would normally be lost when braking to charge the battery.
PHEVs, like battery electric vehicles (BEVs), need plugging in to charge the battery to its full capacity. Charging times vary depending on the vehicle and the size of the battery.
A fully-electric range of around 20 to 50 miles can be achieved in most plug-in hybrids, allowing for short journeys to be completed in pure electric mode. Once the battery is depleted, the ICE will automatically kick in, allowing you to continue your journey with no stress.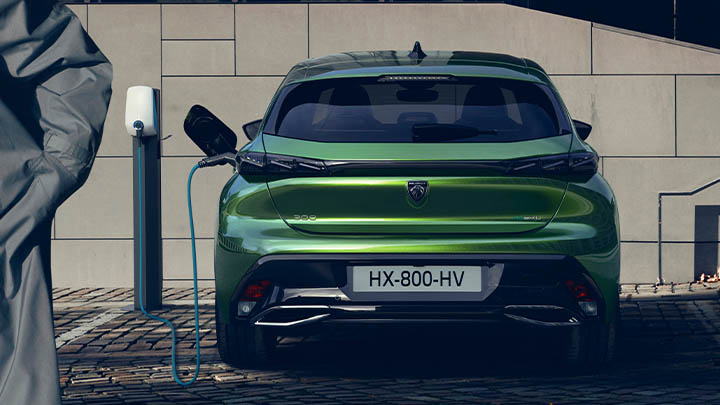 Benefits of buying a plug-in hybrid vehicle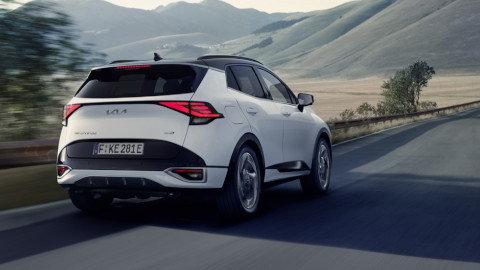 Smooth Driving Experience
With the ability to operate on EV mode, PHEVs are seamless and quiet on the road.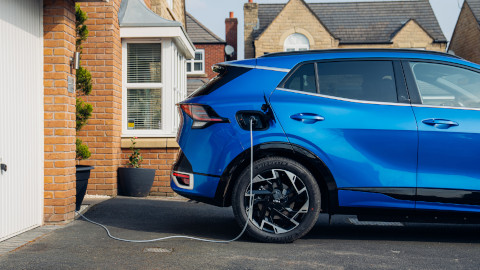 Home Charging
You can conveniently charge plug-in hybrid vehicles from the comfort of your home.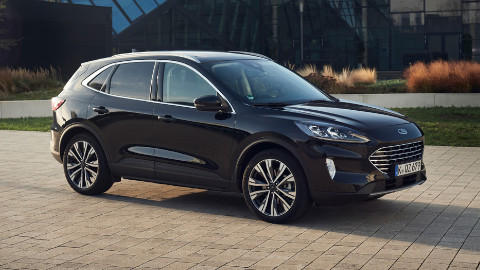 Cost-Effective
Short journeys can be completed in all-electric mode, making PHEVs more affordable to run.
Eco-Friendly
Drivers can benefit from a reduced carbon footprint thanks to lower emissions.
Need more help?
If you're considering a plug-in hybrid but are looking for more guidance or advice, we've written a range of articles to help out.
View Hybrid and Electric Guides
Popular plug-in hybrid models
There are a wide variety of fantastic PHEV models to choose from, but some of the most popular include:
Frequently Asked Questions
How do I charge a plug-in hybrid vehicle?
The process is straightforward and very similar to charging an electric car. We've written this handy guide for more details.
What's the difference between plug-in hybrid and hybrid?
The main difference between a plug-in hybrid and a hybrid vehicle is the size of the battery. Plug-in hybrids have a larger battery and require plugging-in to get to full charge, whereas HEVs charge themselves as they drive.
The larger battery enables a PHEV to drive further (up to 50 miles) in all-electric mode than a HEV.
Are plug-in hybrids available on the Motability Scheme?
Yes, there are a wide range of plug-in hybrids available to order through the Motability Scheme, each one suitable for a range of needs and responsibilities.
Do plug-in hybrids make good company cars?
PHEVs tend to be an affordable company car due to them having lower rates of benefit in kind (BIK) tax than petrol and diesel alternatives
Can you get a plug-in hybrid with a manual transmission?
No, all PHEVs come with an automatic gearbox as standard. However, some models offer a semi-automatic gearbox in the form of flappy paddles for a more immersive experience.
If you're set on having a manual gearbox, you may be interested in a mild hybrid, as they're the only type of hybrid car that offer a manual transmission.
Can you get all-wheel or four-wheel drive plug-in hybrid vehicles?
Yes, many plug-in hybrid electric cars are available with all-wheel or four-wheel drive.

How far can plug-in hybrids travel in all-electric mode?
Different PHEV models have different all-electric ranges but you can expect a range of about 20 to 50 miles.
Are Government grants available for plug-in hybrids?
Yes, there are Government grants available for PHEVs, but what and how much you are entitled to will differ depending on a variety of factors. The latest information can be found on the
Government website
.