Introducing the Citroën ë-Relay
Providing the same levels of comfort, storage and connectivity as the diesel-powered Citroën Relay van, the ë-Relay is a 100 percent electric vehicle (EV).
Appreciate lower running costs and enjoy short or longer journeys in ë-comfort mode, with smooth and almost silent driving.
Tailor the van to your business needs and choose between two batteries, which are both guaranteed for eight years or 100,000 miles for 70 percent of the charging capacity.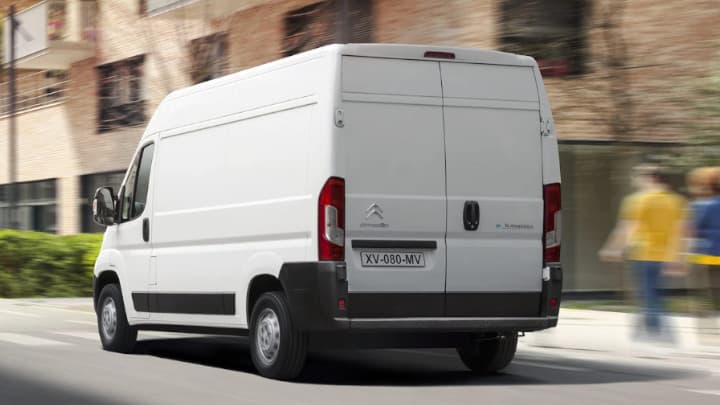 You have the choice of either a 37kWh or 70kWh battery with an all-electric range of up to 73 or up to 139 miles respectively, on a WLTP combined cycle.
No matter which battery you go for, the electric motor will produce 90kW of power, equivalent to 118bhp.
The Citroën ë-Relay has a maximum speed of 75mph with three and a half tonnes of load or a regulatory 62mph for four tonnes.
As the ë-Relay is 100 percent electric, professionals can enter low emissions zones in cities without needing to pay the charge. Therefore, this van is a suitable solution for many businesses such as trades and delivery drivers.
Introducing the all-electric Citroën ë-Berlingo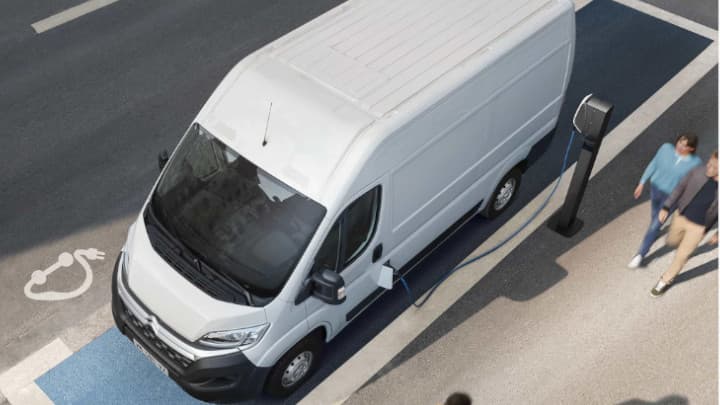 Charging the Citroën ë-Relay is straightforward and can be done at home, work or on the move at public charging station.
When using a wallbox from 3.7 to 22kW the Citroën ë-Relay can be charged from three hours on the 37kWh battery or from nine hours on the 70kWh battery. To use this charging method you will need a type 3 cable, which is supplied with the vehicle.
Faster charging can be competed at a rapid DC (direct current) public charging station, up to 50kW, allowing 80 percent of the two batteries to be charged in just one hour.
Test drive the Citroën ë-Relay
The perfect business solution for many professionals, the Citroën ë-Relay van has a decent all-electric range, a comfortable and almost silent driving experience, simple charging options and, due to the lack of internal combustion engine (ICE), drivers can enter low emissions zones without having to pay any charges.
Experience the fully electric van for yourself by arranging a test drive at your nearest Evans Halshaw Citroën retailer.