If you're looking for a reliable vehicle that is the perfect Motability vehicle, then Ford have 12 models available for you to choose from. Ranging from the humble and efficient Fiesta, all the way up to the immensely practical New Tourneo Courier. Whatever your needs and requirements, there is a Ford vehicle to suit it.

Each vehicle is loaded with the latest driver aids and safety technology that Ford has to offer, meaning each vehicle is very easy to drive, as well as incredibly refined on longer journeys. If you need any help selecting your next Ford Motability vehicle, then your local Evans Halshaw Ford dealership will be more than happy to help.

You will need the following documentation to apply for the scheme;
Both parts of the yours or the nominated driver's driving licence, with consent for their details to be checked by DVLA
Certificate of entitlement
A recent utility bill or bank statement
Details of any previous accidents and driving convictions of the driver
The Tourneo Connect has been designed from the ground up to provide all the features and functionality you'll ever need.
The Grand Tourneo Connect is the versatile people carrier that is renowned for its reliability, amazing practicality and efficiency.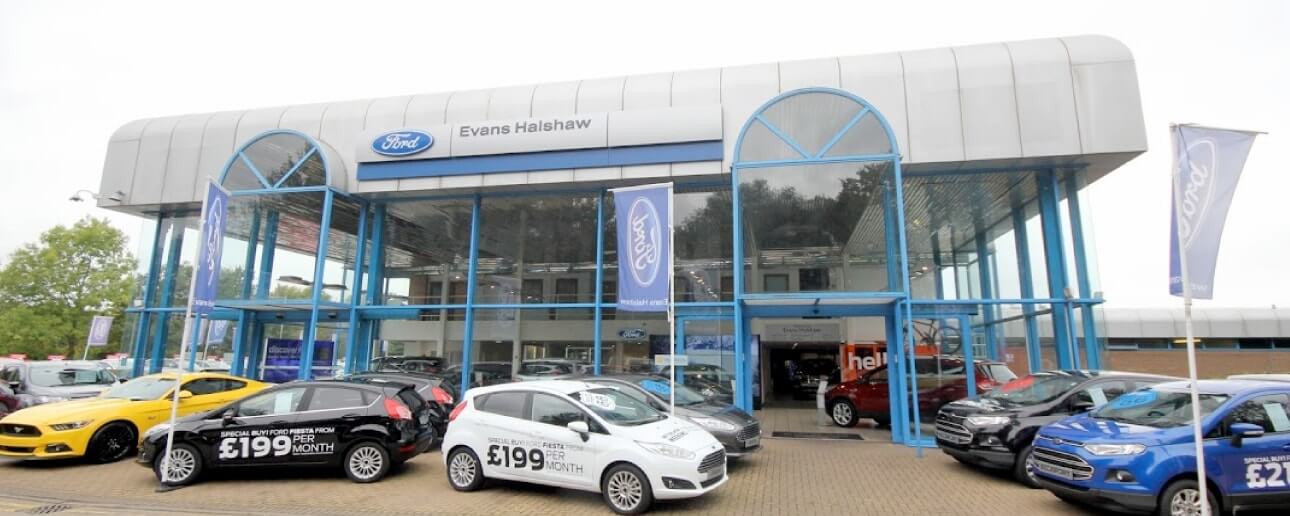 Motability Dealers
Picking your next Ford vehicle through the Motability scheme couldn't be easier. Our knowledgeable Motability specialists on-site will be able to answer any questions you have, and even point you towards the most suitable vehicle for you and your requirements.

We can also facilitate your car's servicing requirements too; including tyres, MOTs, annual servicing and any potential repairs. There is guaranteed to be plenty of parking on-site for you, while the large showrooms have a relaxing waiting area for you to enjoy while we attend to your car. Contact your nearest Evans Halshaw Ford dealership to find out what we can do for you.
Find your Nearest Dealer