Go wherever you want, whenever you want with DS Motability vehicles. DS offers the choice of two sophisticated SUVs, the DS 3 Crossback and the DS 7 Crossback, for Motability users. With DS's life-improving features such as seat adjustment, automatic transmission, and start and stop technology, plus a range of adaptations, you're sure to find the vehicle to meet your needs.

A range of devices and innovations are available to help you with everyday life and travel. DS recommended conversion specialists can adapt your vehicle according to your requirements. Note that not all adaptations are compatible with every DS Motability car, so make sure that the adaptation you need is available with your model choice.
DS Motability Models
The luxury compact SUV from DS, with several modern technologies combining to make driving a pleasant and stress-free experience.
View DS3 Offers
The expertly-designed large SUV offering class-leading practicality and superb comfort in a sophisticated package
View DS7 Offers
Explore the latest offers on the DS Automobiles Motability vehicles.
View All Offers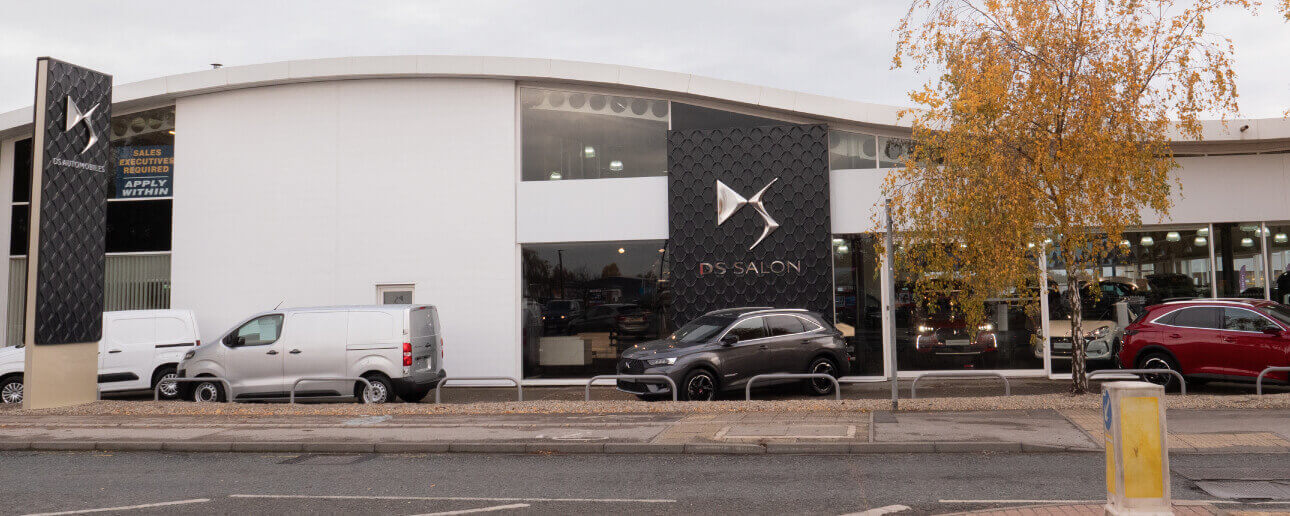 Motability Dealers
Evans Halshaw DS dealerships are established with fully trained Motability specialists on site to help you with any queries you may have. It is advised to always make an appointment at any one of our DS dealerships with their Motability specialist, who will be able to assist you with the highest level of care and efficiency.

All DS dealerships are mobility friendly, providing disabled parking and restrooms, as well as wider doors available onsite, creating easy access for wheelchair users.
Find Your Nearest Dealer