Top 10: Best Used Electric Cars
12th May 2021
No better time to go electric
When we first published this article at the end of 2019, we highlighted five of the best used electric vehicles (EVs) that were available on the market. We picked five because a number of the models below either didn't exist, or they didn't represent enough of a saving over a new model to warrant a place on this list.
Times have certainly changed rapidly since the original article was published, and now we're able to provide you with ten fantastic used electric cars to look into. This is thanks to the growing EV market, which grew an enormous 43 percent globally in 2020 according to EV-volumes.
In addition to the above, EVs are now being delivered with greater range, while motorists can benefit from an an ever-developing infrastructure nationwide, courtesy of the likes of Shell and BP.
Nissan LEAF
It only seems appropriate that the Nissan LEAF gets the first mention on this list. After all, it has been one of Britain's best-selling electric vehicles for some time now.
Nissan set out to revolutionise the electric vehicle when they created the LEAF. The idea was simple, make an electric car that felt and looked no different to a normal petrol or diesel-powered car, because that's what people ultimately wanted. As it turns out, Nissan made the right call, because there are over 500,000 of them on the roads worldwide.
Opt for a second-generation model and you will get a 40kWh battery that will provide up to 168 miles of range to play with. It's worth noting that a larger, 62kWh, battery is available that increases the range to 239 miles. With a number of excellent examples on the market, a used Nissan LEAF should be one of the first considerations when looking for a second-hand electric vehicle.
Search Used Nissan LEAF
Renault Zoe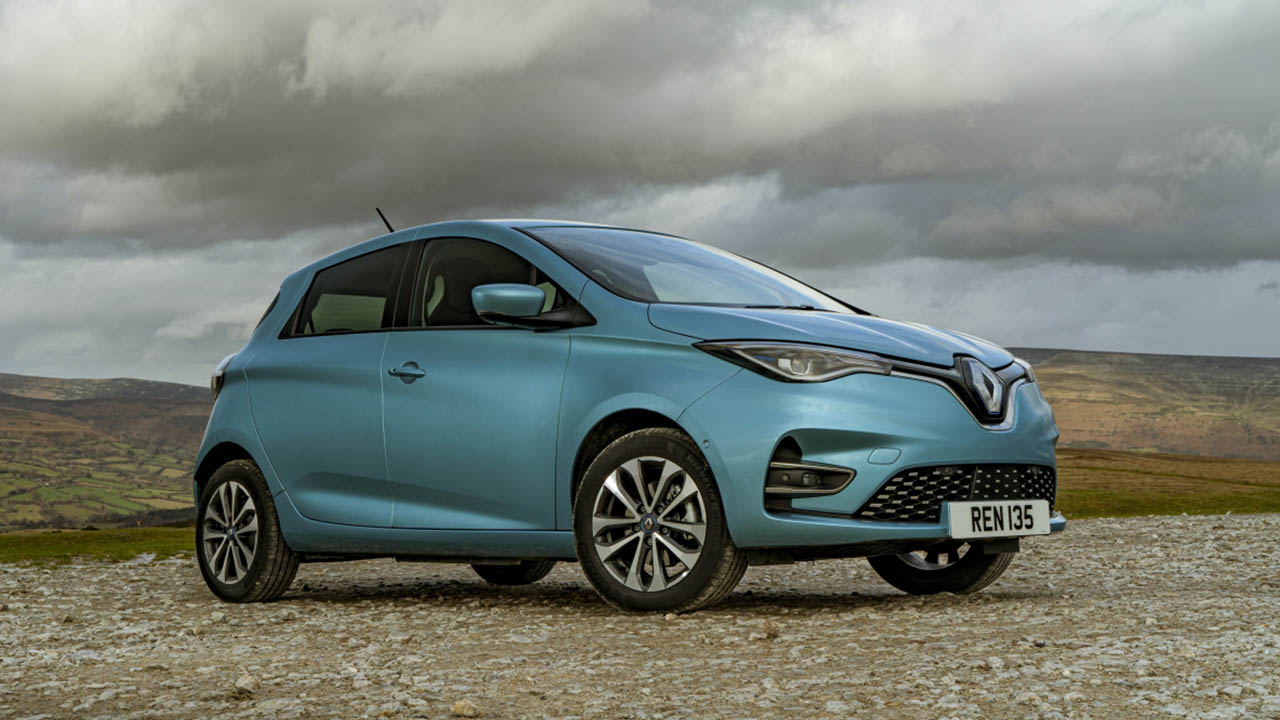 Small EVs are increasing in popularity with every year that passes. Big names including the likes of Honda, MINI, Peugeot and Vauxhall have all released small EVs to compete with the Zoe, which has experienced success here in the United Kingdom.
The exterior of the Zoe is very good-looking, it's the interior where this EV really shines. Although it's largely taken from the Clio, this is no bad thing, because the material quality and infotainment system are excellent. Add in the silence of the electric motor and the Zoe makes a very relaxing place to sit on a daily basis.
Depending on the model you go for, the Zoe will travel up to 245 miles on a full charge, making it a very good real-world choice. Similar to the LEAF, the Zoe's popularity means there are plenty of examples to choose from on the used-car market.
Search Used Renault Zoe
BMW i3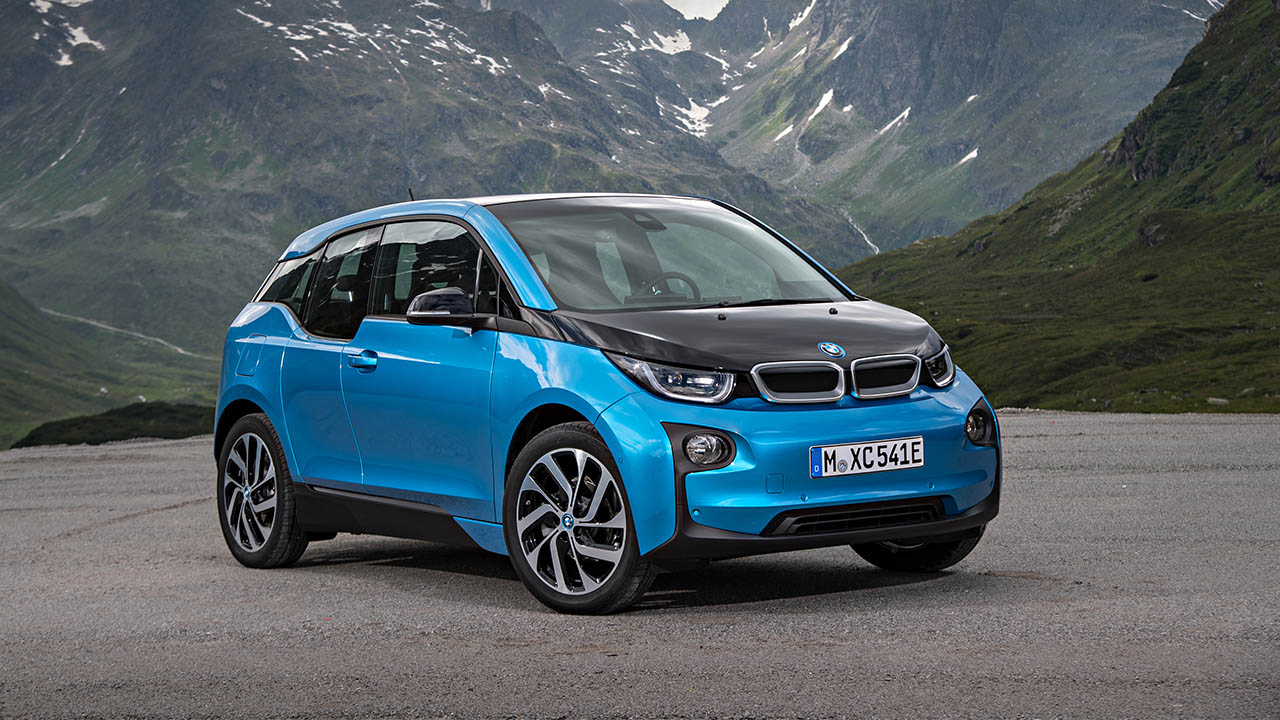 BMW made a huge impression with the introduction of the i3, because this was an electric vehicle that had the mannerisms and build quality you'd expect from the Bavarians, all in one accessible package.
Although the best part of a car is subjective, we believe the i3's best feature is actually its performance; because this little car can surprise a number of other cars on the road. Opt for the i3S (the pokier model) and this little EV can rocket from 0 to 62mph in just 6.9 seconds. However, it's the 0 to 30mph where this car really excels, because any gap in traffic can be exploited with ease.
Go for a later model with the largest battery and you can achieve up to 190 miles on a full charge; not bad at all. The i3 has sold well for BMW, which means there's always a decent selection available on the used car market.
Search Used BMW i3
smart fortwo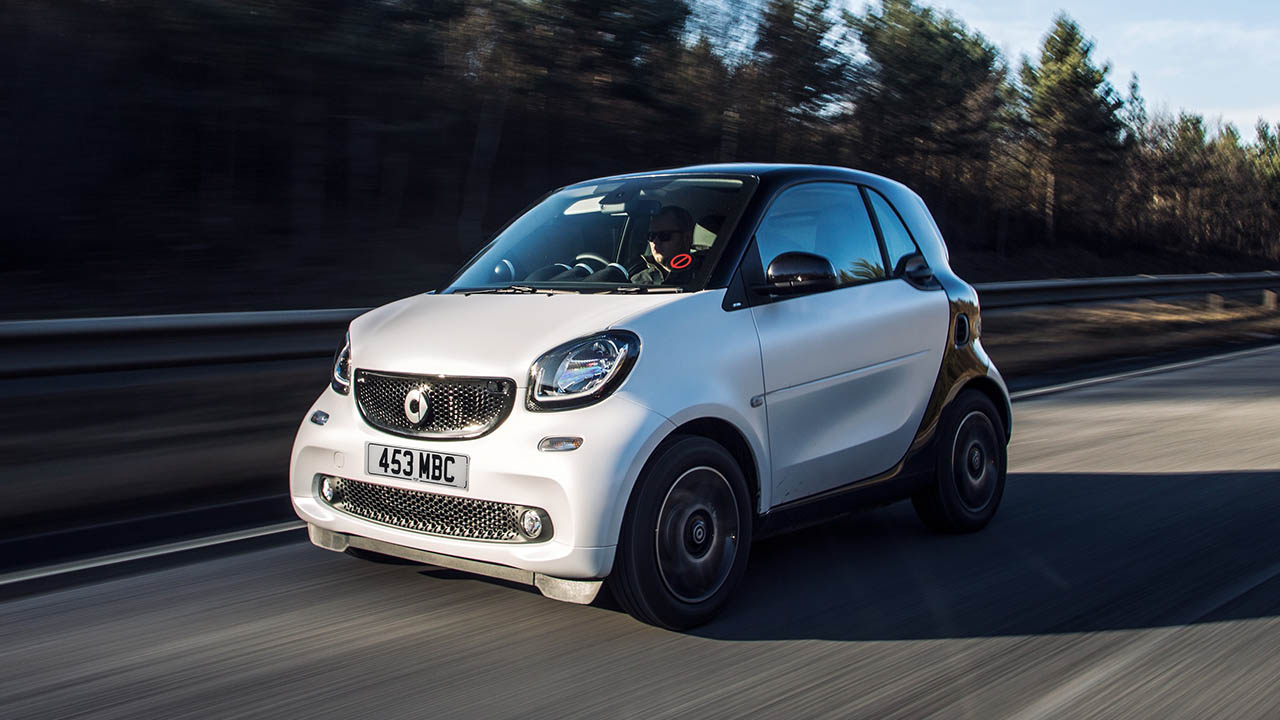 If it made any sense for one brand to electrify their model line-up, then it surely had to be smart. The smart fortwo is a small city car that excels in the city because it's... well... small, so adding in the instant power and shove that comes from electrification has made this package very enticing.
The electric motor may only produce the equivalent of 80bhp, but the lightweight nature of the fortwo makes for a very entertaining drive. smart reckon you can achieve up to 99 miles on a single-charge, and with the battery only being 17.6kWh, the fortwo can be "brimmed" overnight with ease.
The smart EQ range has been around for a little while now, meaning there are a decent number of examples to choose from if you're after an affordable electric city car.
Search Used smart fortwo
Hyundai KONA Electric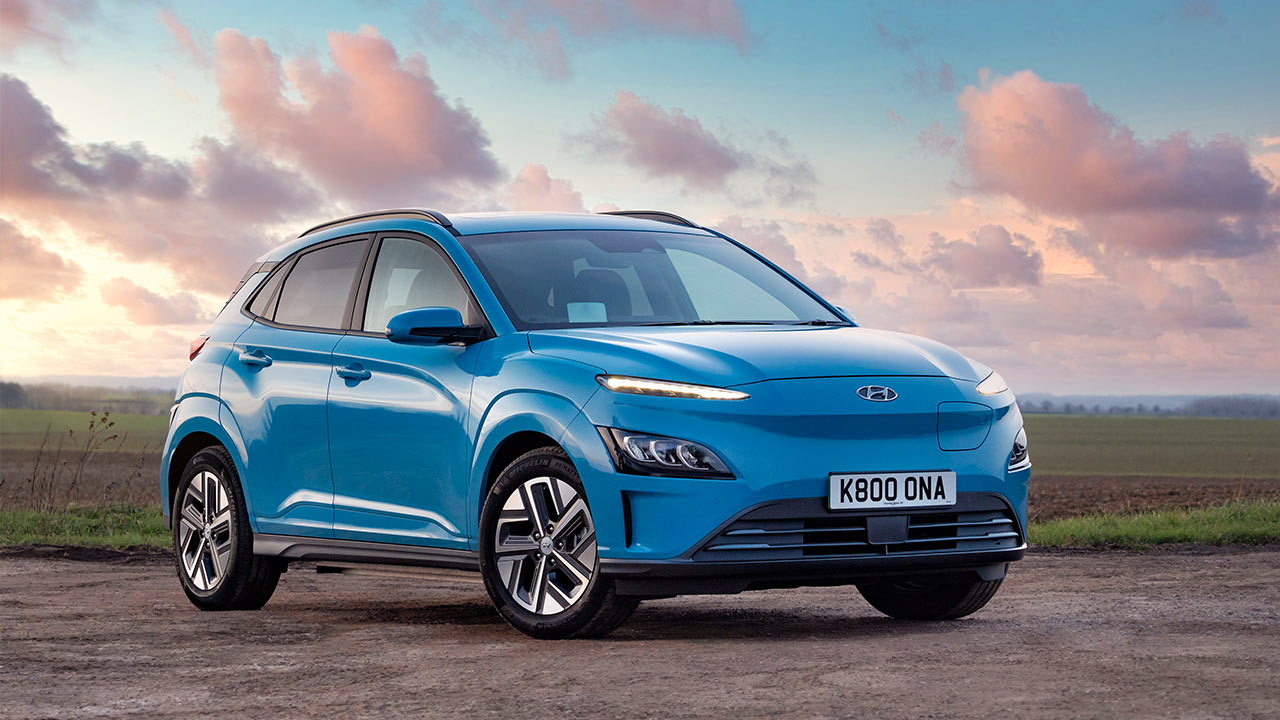 Hyundai aren't too shabby when it comes to creating efficient vehicles. Take the IONIQ, for example, it has been well-received by journalists and owners because of its excellent value and relaxing drive. So, it should come as no great surprise to see that Hyundai have made an electric variant of the KONA SUV.
One of the main issues modern electric cars have is that their range doesn't compete with petrol or diesel-powered vehicles. However, the KONA has a 64kWh battery that provides a range of up to 279 miles, which is much more appealing. On top of that, reviews suggest this family SUV is quite rapid and can give junior hot hatches a run for their money (assuming that's your sort of thing).
SUV practicality, comfortable, rapid, and excellent range; the electric KONA will make a fine choice for any family.
Search Used Hyundai Kona
Kia e-Niro
Kia are pretty nifty when it comes to SUVs, hence the popularity of the excellent Sportage. However, the Kia e-Niro you see here is a fantastic alternative if you want a spacious family SUV that's brimming with great tech alongside a spacious interior.
The most impressive thing about the e-Niro is its range. With up to 282 miles achievable on a full charge, it makes a great alternative to more traditional offerings with a petrol or diesel engine. Even if that figure isn't quite enough, the e-Niro's ability to charge from 20 to 80 percent capacity in just 40 minutes (using a rapid charger) should comfortably make up for that.
A large touchscreen display inside is complemented with Android Auto and Apple CarPlay, while the reversing camera, rear parking sensors and smart cruise control that come on all models as standard is an appealing prospect.
Search Used Kia Niro
Vauxhall Corsa-E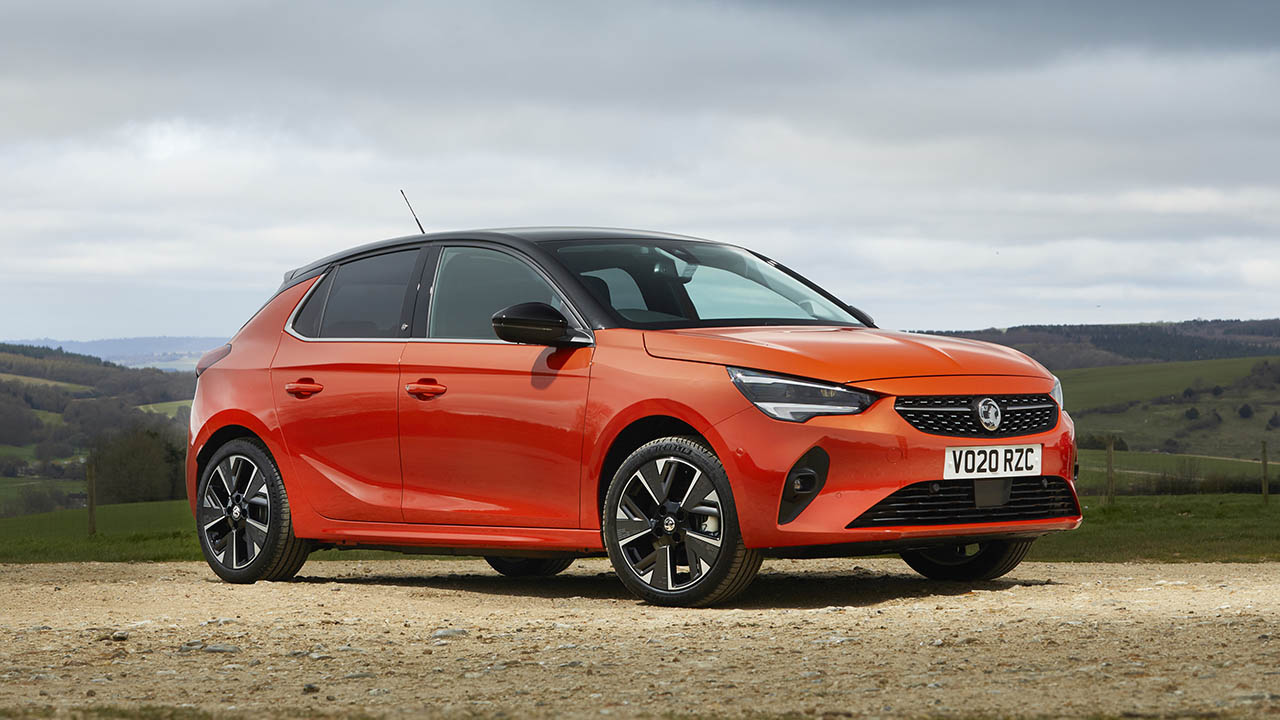 The Vauxhall Corsa is one of the best selling cars in the country, and constantly slogs it out for the top spot with the popular Ford Fiesta. However, while the Fiesta is available with mild hybrid (MHEV) technology, Vauxhall made a full-fat all-electric version of the Corsa, called the Corsa-E.
This generation of Corsa has made a big impression since it was released because of its improved driving experience and impressive interior design. All cars come with a colour touchscreen alongside Apple CarPlay and Android Auto compatibility. You also get cruise control and rear parking sensors as standard, making the Corsa-E a great daily supermini.
In addition to the above, you can travel up to 209 miles in the Corsa-E. Although this isn't the highest on the list, it's still very usable for daily commuting and weekly trips to the shops.
Search Used Vauxhall Corsa
Peugeot e-208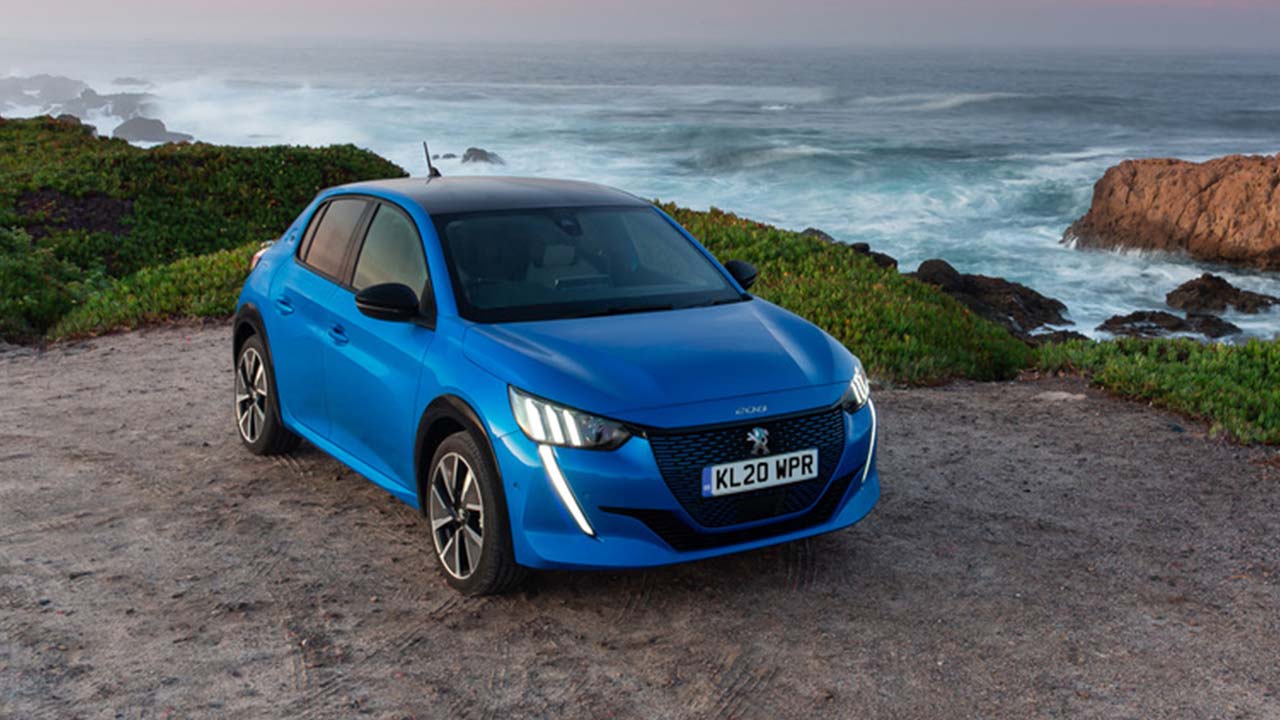 If you prioritise style when looking for any car, then the Peugeot e-208 will surely impress with its array of sharp features. The battery provides the e-208 with an all-electric range of 211 miles, making it a good choice for motorists with short daily commutes.
The battery isn't the biggest on this list, but it does produce the equivalent of 134bhp, which when combined with the instant torque, makes the e-208 a strong performer in urban areas. Compact proportions and a balanced chassis make the e-208 good fun in the corners, too.
There are a good range of models to choose from, entry-level 'Active' cars get rear parking sensors and automatic air-conditioning as standard, so it's unlikely you'll feel short-changed. Naturally, higher-spec models get more equipment, but you can learn about them on our hybrid-electric page.
Search Used Peugeot 208
MINI Electric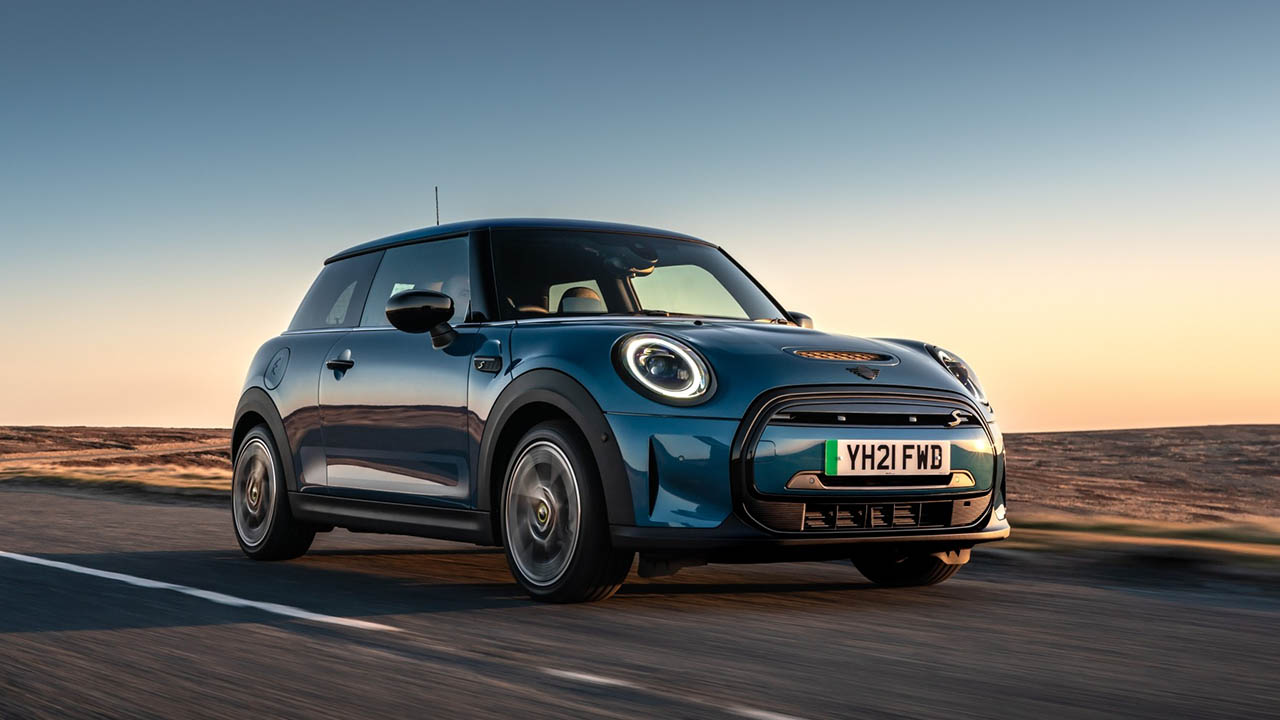 There are a ton of MINI cars on Britain's roads. It's not particularly difficult to see why; they're fun, look great and they offer affordable annual running costs. The most popular model is naturally the MINI Hatch, which has garnered a reputation for offering an engaging driving experience across the range.
As it so happens, the brand have an electric version of that car - aptly named the MINI Electric - which offers a similarly fun drive, but with the benefits of lower running costs and zero emissions. You can expect up to 144 miles of range from the battery; ideal for local commutes and those who live around town.
There are three models to choose from: Level 1, 2, and 3. Entry-level '1' cars get sat-nav, dual-zone climate control and cruise control as standard, so you shouldn't feel hard-done-by if you opt for a lower-spec model.
Search Used MINI Hatchback
Hyundai IONIQ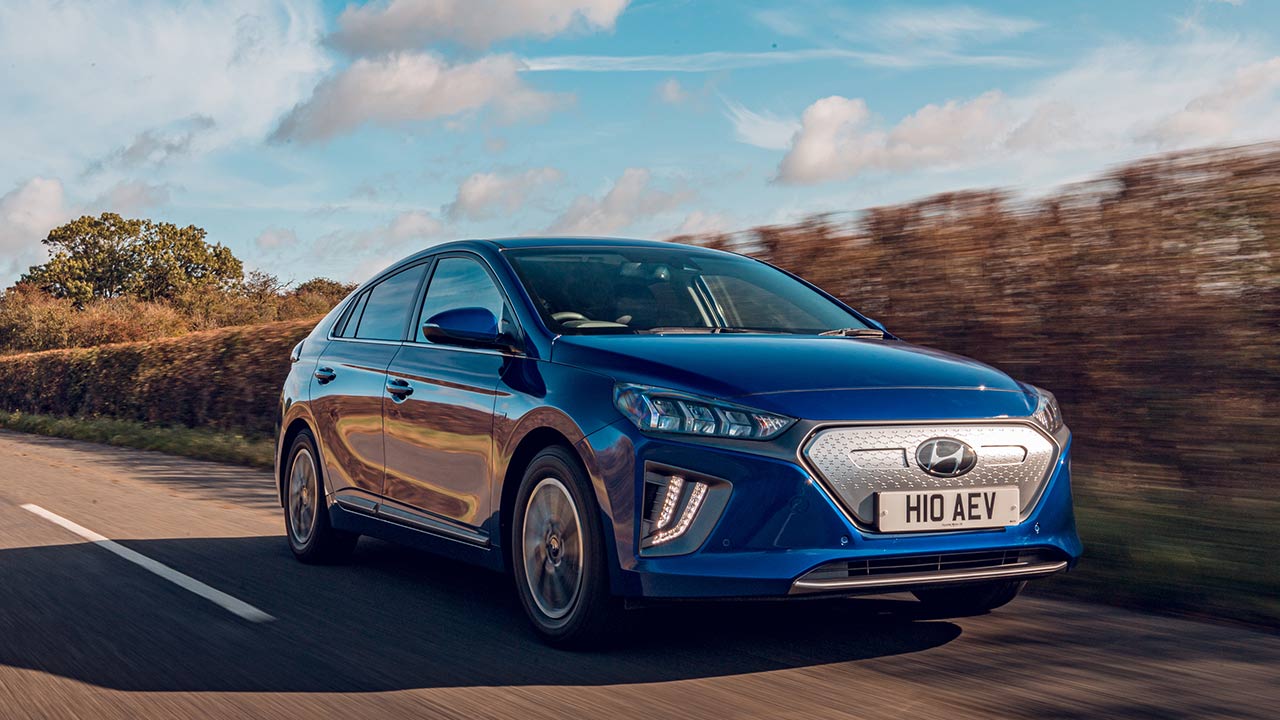 Earlier on this list we mentioned the Hyundai KONA Electric, which is an ideal electric car if you have a young family and you want the added practicality that comes with SUVs. However, if you're not after an SUV, then the IONIQ is an option worth considering.
With a range of 194 miles, the IONIQ Electric can more than pull its weight. If that isn't quite enough, then you may be interested to know that the car can be charged up to 80 percent capacity in just 57 minutes; ideal for when you go shopping.
The IONIQ is a practical car as well. With up to 357 litres of boot space, you'll have no trouble fitting a pushchair alongside the weekly food shop. Plus, the rear of the car is pretty big, meaning passengers won't be cramped. If you like the sound of the IONIQ Electric, but you need more range, then hybrid (HEV) and plug-in hybrid (PHEV) models are available.
Search Used Hyundai IONIQ
Ready to make the transition?
With more-and-more manufacturers starting to develop dedicated electric vehicles, there will undoubtedly be more to choose from on the used car market as time passes by. Quiet, affordable to run, and eco-friendly, it's easy to see why their popularity is gathering pace.
Although the range of these cars aren't the same as their petrol or diesel-powered counterparts, the improving infrastructure and benefits will outweigh this for the majority of motorists. If you want to learn more about charging an electric vehicle, then why not check out our guide on how to charge an electric car.