Electric cars are now available on the Motability scheme, and there are some great options for you if you're considering electric power for your next Motability vehicle.

Reasons to choose an electric Motability car over a petrol or diesel option include the super-low running costs and the extra smooth driving experience provided by electric vehicles (EVs). They're also really easy to drive as they're all automatic and living with them is a breeze too, providing you get the right charging setup installed at home.

With mainstream manufacturers such as Vauxhall, Peugeot, BMW and Hyundai to choose from, it's now possible to get electric vehicles of different shapes and sizes through Motability. Take a look at the best options available now.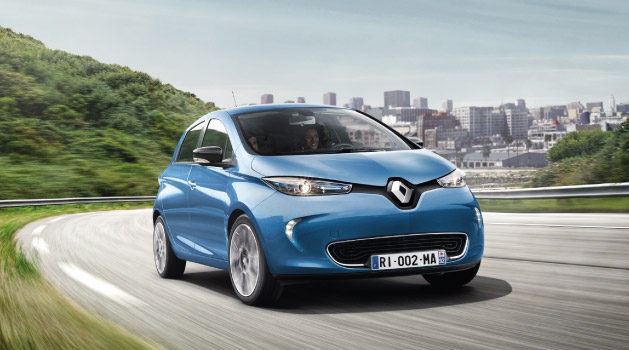 Renault were one of the first major manufacturers to get behind the electric revolution and release a mainstream electric vehicle.

The ZOE is one of the most popular electric vehicles available in the UK, thanks to a blend of distinctive looks, decent range and compact, usable dimensions.

It's ideal for those who mostly enjoy journeys in and around towns and cities, but the surprising performance makes it a fun drive on B-roads too. It's extremely easy to drive and the wide-opening doors make it easy to get in and out of.

Range: Up to 186 Miles

Charge Time: 0-100% in 1 hour 40 mins

Seats: Five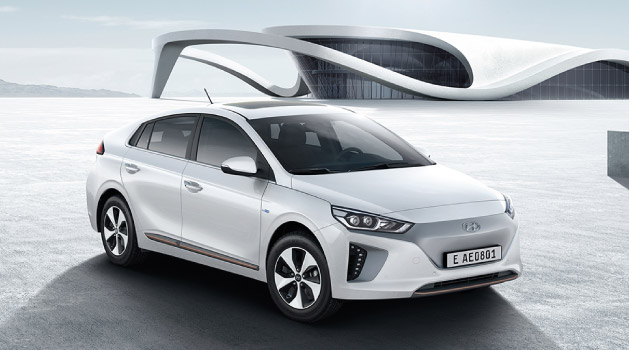 The largest EV currently available on the Motability scheme is the Hyundai Ioniq. Inside and out, the Ioniq looks like a fairly conventional car, with the controls laid out in a normal way that's easy to get used to.

Its 174-mile range is competitive in today's market, and more than enough for most journeys. Charge it up at home overnight and enjoy emissions-free driving throughout your three-year Motability lease period.

It really is effortless to drive with ample power and torque, and the batteries are neatly stowed away under the boot floor, leaving plenty of room inside and a good-sized boot that'll fit most wheelchairs.

Range: Up to 174 Miles

Charge Time: 80% in 33 minutes with rapid charger

Seats: Five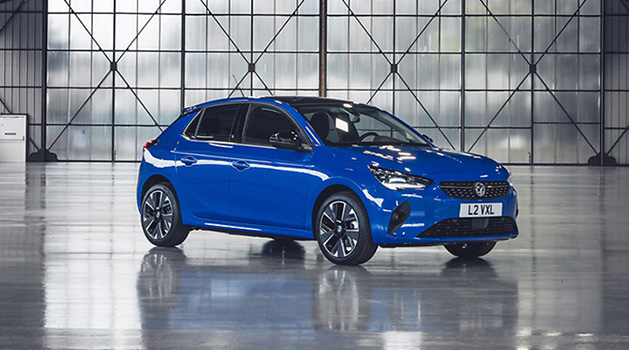 The Vauxhall Corsa-E is big news in Britain. We are talking about one of the best-selling cars of the last two decades being offered with a 100% fully electric powertrain for the very first time.

With a very usable 209 miles of range and a rapid charge to 80% in just 30 minutes, this is a car that will suit many different lifestyles, but particularly those who spend most of their time doing 10-20 mile journeys in and around town. Simply charge it up at home every night and you're good to go.

The electric Corsa is cheaper to run than petrol-powered alternatives in terms of fuel cost, the average cost to travel 100 miles is just £3.90 running on electricity.

Range: Up to 209 Miles

Charge Time: 80% in 30 min (with 100kW Rapid charging)

Seats: Five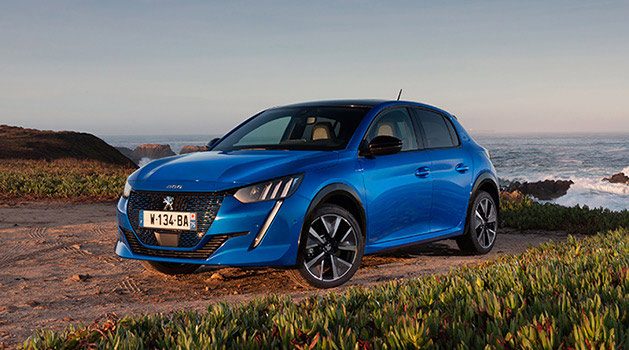 Peugeot's advanced electric vehicle platform has been implemented in spectacular fashion with the 100% fully electric automatic-only e-208.

This stunning little car is one of the best looking superminis on sale today, and is packed with useful technology to make driving easier and more pleasant. Automatic air conditioning, pre-heating functionality and an electric parking brake are standard on all electric 208s, as are rear parking sensors and USB sockets in the front and rear.

In terms of practicality, it's the same as every other 208 - very spacious with a light and airy cabin. Designed from the beginning with an electric powertrain in mind, the inclusion of an electric motor and battery pack does not impact the passenger space or boot size at all.

Range: Up to 217 Miles

Charge Time: 80% in 30 min (with 100kW Rapid charging)

Seats: Five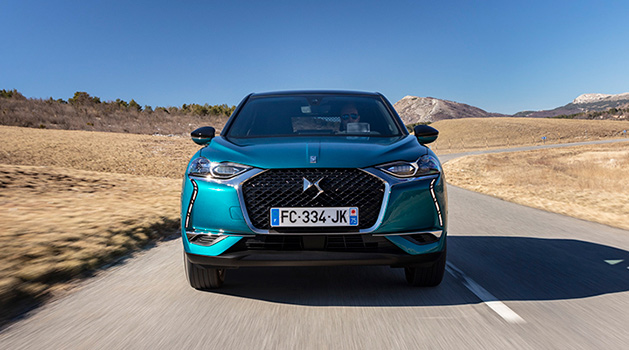 DS have entered the first compact electric SUV into the Motability car market and we're expecting it to be very popular because of its size, style and sheer desirability.

This is one seriously stylish car, with a totally unique exterior look and an interior that you won't find on a car from any other brand, and it's especially impressive at this level of Motability advance payment.

Leather seats come as standard on Prestige models, as do front/rear parking sensors, 17-inch alloy wheels and the raised ride height will make it easy to get in and out of, and you get a great view of the road too.

Range: Up to 206 Miles

Charge Time: 10-80% in <30 min (with 100kW Rapid charging)

Seats: Five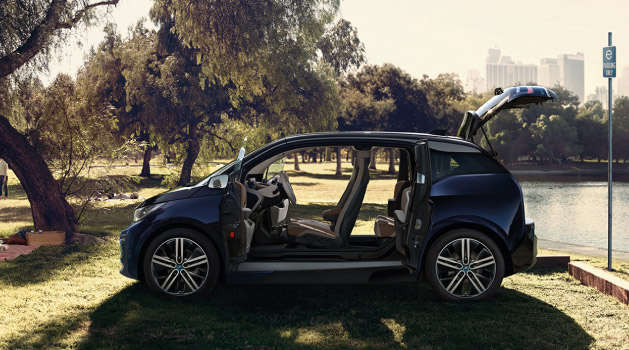 The BMW i3 is another one of the more established electric cars, having been available in the UK since 2013.

It's now in its second generation, so they've ironed out any little problems and niggles from the first-gen model to produce what is now a very convincing premium EV with great technology and a more than usable range of up to 193 miles.

It's fun to drive, surprisingly quick and practicality is decent as well, with big doors and an elevated driving position making this small car easy to live with on a daily basis. A very clever choice of electric vehicle on Motability.

Range: Up to 193 Miles

Charge Time: 0-80% in 42 minutes (with rapid charger)

Seats: Five

Smart are generally known for their tiny two-seater, but the forfour offers room for four and reasonable luggage space too.

The EQ (which is smart's electric vehicle brand) forfour has a range of up to 67 miles, which is actually slightly less than the fortwo version, but enough to safely get you to and from the shops and in and around town.

Charge it up at home while you're asleep and stay local and you'll never have a problem living with the EQ forfour.

Range: Up to 67 Miles

Charge Time: 10-80% in <40 min (with wallbox)

Seats: Four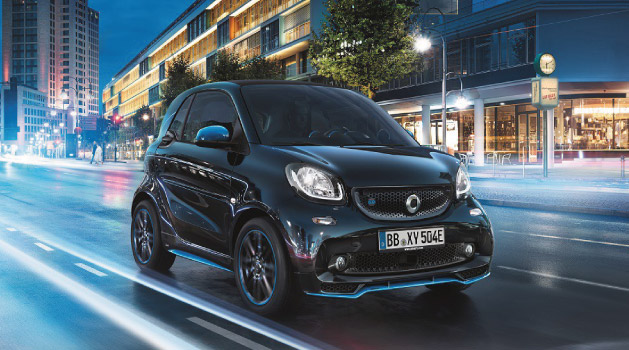 If you only require two seats in your Motability car, the smart EQ fortwo may well be all the car you need.

It has a fairly elevated driving position and it's really easy to get in and out of, while bootspace is actually surprisingly decent - comparable to even that of a Ford Fiesta.

The 70-mile range isn't the longest of the electric cars available on the Motability scheme, but it's fine if you only do short journeys in and around town. Simply charge it up at home overnight and you'll be ready to go in the morning.

Range: Up to 70 Miles

Charge Time: 10-80% in <40 min (with wall box)

Seats: Two

At the moment, the choice of EVs is a mix of small, medium and large hatchbacks from both mainstream and premium car manufacturers.

With big car makers such as Renault, Hyundai and BMW behind the EV movement, now may well be the time to test drive one of these vehicles to see if an electric car fits your needs as a Motability customer.

Through our Evans Halshaw and Stratstone Motability specialists, we're able to advise you of the electric car choices and talk you through the Motability ordering process.

View all our latest Motability offers by following the link below.