With environmentally-friendly technologies becoming increasingly important in today's motoring world, more and more Motability customers are turning to alternatively fuelled cars including self-charging hybrid and plug-in hybrids.

These cars offer much lower emissions but retain many of the driving characteristics of conventionally powered automatic petrol and diesel cars, and bridge the gap between these "normal" cars and fully electric motability cars.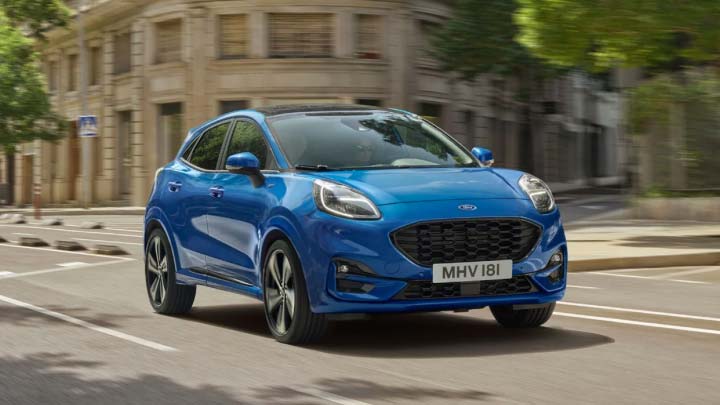 The recently relaunched Ford Puma is a mild hybrid compact SUV that is jam packed with technology that makes driving life easier and more convenient.

Features such as adaptive cruise control, pre-collision assist and evasive steering assist help to keep you safe on the road, while the 12.3-inch digital instrument cluster and 8-inch touchscreen infotainment system keeps you up to date and entertained while you're out and about.

The small electric motor assists the EcoBoost petrol engine to make it even more efficient and reduce emissions, while retaining a manual gearbox for pure driving enjoyment.

Plugging in required? No - Mild Hybrid

Combined (Average) Fuel Economy: Up to 51.4 mpg (WLTP)

CO2 Emissions: As low as 96 g/km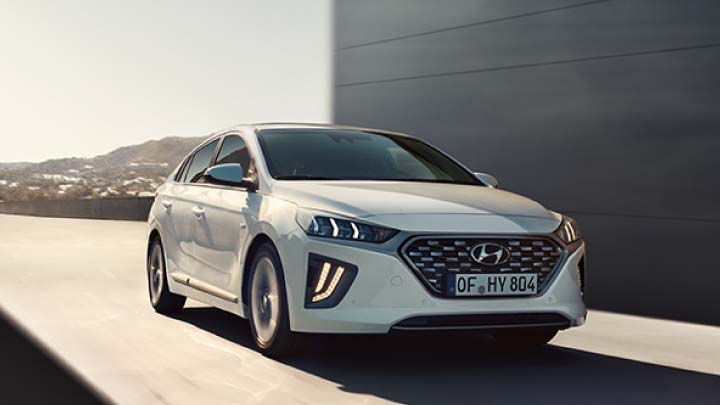 Designed from the ground up to be a super-efficient eco-car, the Ioniq is available as both a hybrid and fully electric car, depending on your requirements.

The full hybrid model has the advantage of not needing to be plugged in, and still manages excellent fuel economy and ultra-low emissions of 62.8 mpg and 85 g/km, mostly thanks to its high-tech powertrain. Its styling also plays a big part, with the sleek lines contributing to fantastic aerodynamic performance and a low drag coefficient.

Practicality is good too, with a big boot and plenty of room inside. Being a Hyundai, standard spec is impressive on all models.

Plugging in required? No - Full hybrid

Combined (Average) Fuel Economy: 62.8 mpg

CO2 Emissions: As low as 85 g/km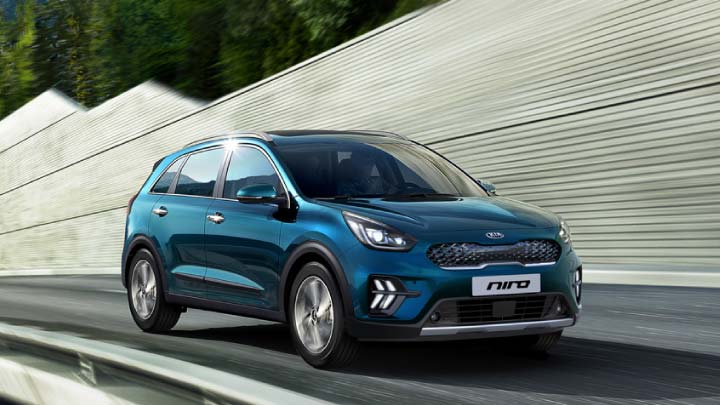 The Niro is another self-charging full hybrid car that's larger in size and space than the Ioniq, making it more versatile and practical as a car for all the family. Because the batteries are stored under the boot floor, the luggage compartment is large and the rear seats fold completely flat too.
Like the Hyundai, the parallel hybrid system seamlessly switches between petrol and electric power, or both, to get the most out of every drop of fuel.
Clever features such as wireless phone charging, an electric parking brake, smart cruise control and a reversing camera make this really clever car very easy to live with for Motability customers.
Plugging in required?
No - Full hybrid
Combined (Average) Fuel Economy:
58.9 mpg
CO2 Emissions:
As low as 86 g/km
MINI Countryman Plug-in Hybrid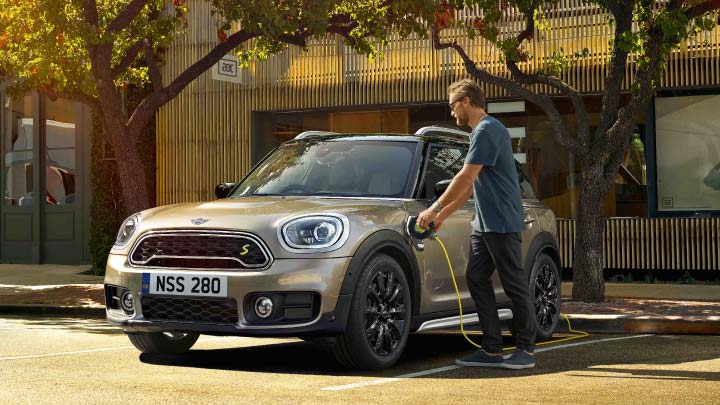 Enjoy the electrifying combination of a MINI powered by both a combustion engine and an electric motor with the Countryman Plug-in Hybrid. Charge it up and it can travel up to 26 miles in electric mode, producing zero local emissions and not using any petrol.

When the EV juice runs out the Countryman will automatically switch to hybrid power, with the petrol engine kicking in to keep you moving with no interruptions to your progress. You'll be making swift progress too, with a 0-62 mph time of just 6.8 seconds.

As the largest MINI available, the Countryman is as practical as you would expect for an SUV, with good rear leg room and a more than decent-sized boot.

Plugging in required? Yes - Plug-in Hybrid

Combined (Average) Fuel Economy: Up to 156.9 mpg

CO2 Emissions: As low as 43 g/km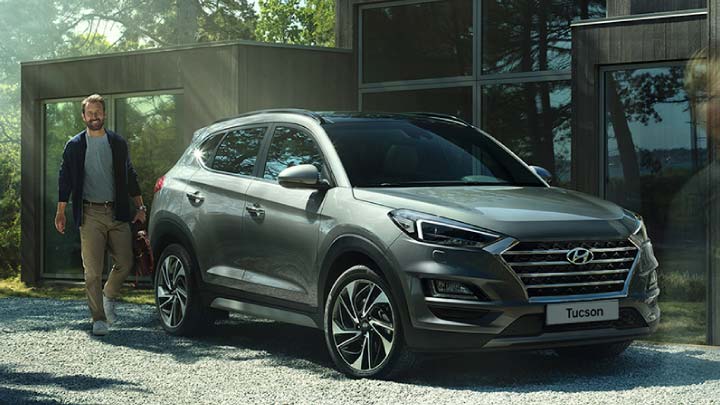 Hyundai don't just play the full hybrid game, like Ford, they're adept at mild hybrids as well, and the Tucson mild hybrid is proof of that. Unlike the Ford however, the Tucson is a diesel mild hybrid for ultimate SUV efficiency.

SUVs are very handy for many Motability customers who require increased space and ride height, while the added benefits of comfort and even off-road ability come in handy too.

There's no need to plug in the Tucson and this is one of the most fuel-efficient SUVs you can buy, with fuel economy up to 51.4 mpg on the new WLTP measuring scheme, which is impressive for a large SUV like the Tucson.

Plugging in required? No - Mild hybrid

Combined (Average) Fuel Economy: Up to 51.4 mpg

CO2 Emissions: As low as 114 g/km