What is Apple CarPlay and How Do You Use It?
21st Oct 2022
By Ellie Brown
Understanding Apple CarPlay
Having the ability to connect your smartphone to your motor is now a deciding factor for many when choosing their ideal car, and there are numerous clever ways manufacturers choose to integrate smartphone connectivity into our vehicles.
From Bluetooth and sat nav apps to handy smartphone integration systems such as Apple CarPlay and Android Auto, it's now easier than ever to stay entertained in a safe and distraction-free manner while driving.
If you drive a new or used car built after 2014, there's a chance it will be fitted with Apple CarPlay, but what exactly is it, how does it work, and how do you know if your car has CarPlay included? Here's everything you need to know.
What is Apple CarPlay?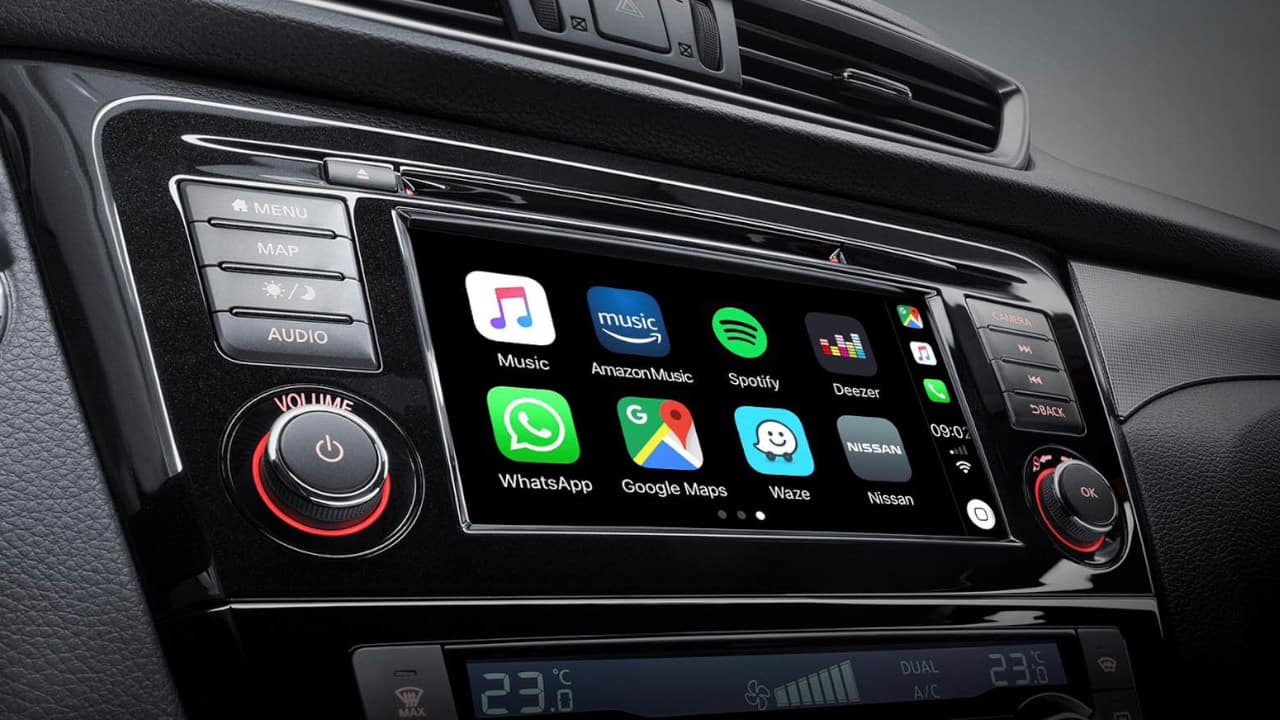 Essentially, Apple CarPlay is a smartphone integration system that allows users to access handy features of their iPhone through their vehicle's infotainment screen while they're on the move.
Before setting off, you can access the system via your infotainment screen with just a few simple taps, and once you're behind the wheel, you can interact with the system by using Siri voice commands. This means there's no need to divert your attention away from the road to take advantage of the system's helpful properties.
Initially introduced in 2014, CarPlay is conveniently compatible with every Apple phone from the iPhone 5 onwards, so you don't need the latest generation of gadgets to gain access to its various features.
How do you use Apple CarPlay?
To start using Apply CarPlay, you must first pair your iPhone with your car's infotainment system. Many newer vehicles will support wireless connectivity, allowing you to connect via Bluetooth pairing, however, if you drive an older model, you'll need to plug your phone into your car's USB port using a lightning cable.
Once connected, CarPlay will begin to display the respective apps of your phone on your infotainment screen, and there are a few ways you can interact with its features:
Touchscreen: If your car is equipped with a touch screen, you can use it to control CarPlay.
Voice commands: Simply press the voice control button in your vehicle to activate Siri voice control.
Controls: If your vehicle doesn't have a touchscreen, you can control CarPlay by using the respective buttons on your dashboard or steering wheel.
Which cars offer Apple CarPlay?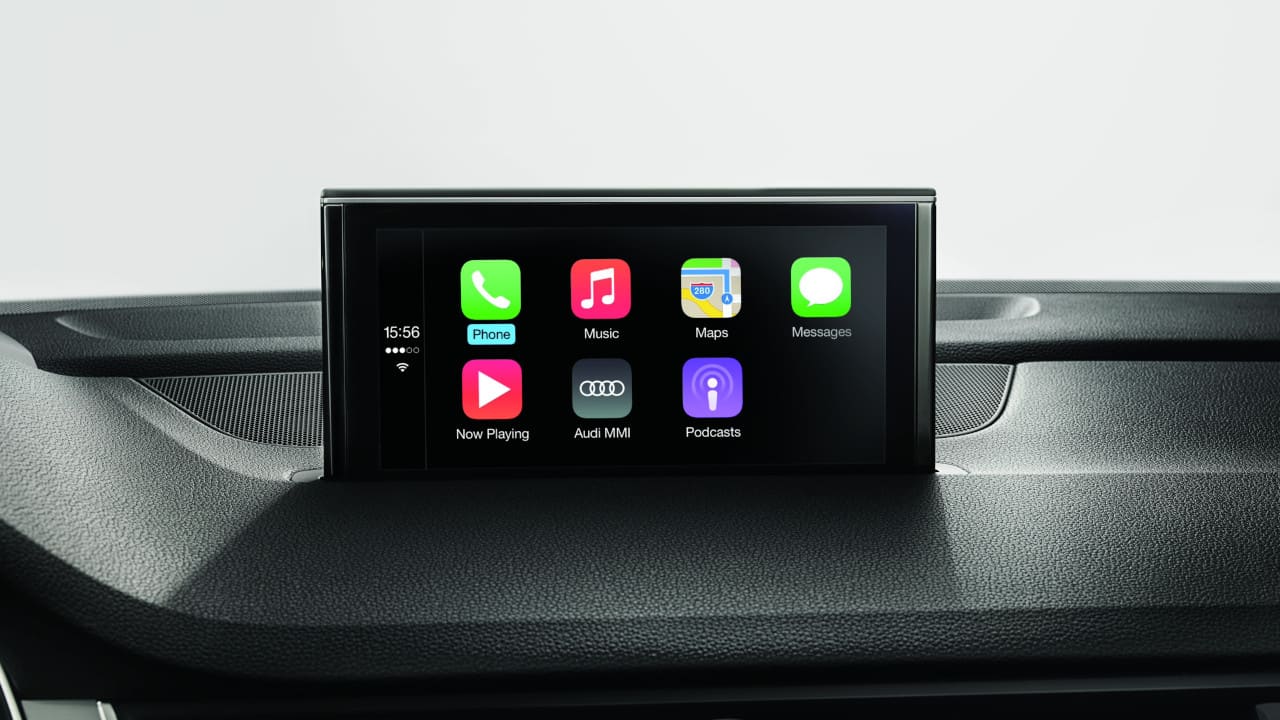 Clever entertainment features such as Apply CarPlay and Android Auto are now featured as standard on a wide range of new and used models, but how do you find out if your car has CarPlay? One simple way to find out is to go to Apple's CarPlay guide and see if your car is listed.
If you're still not sure after checking out Apple's list, you can also find all information about the respective features of your car by looking in your vehicle's owner's manual or by contacting the manufacturer directly.
Which apps work with Apple CarPlay?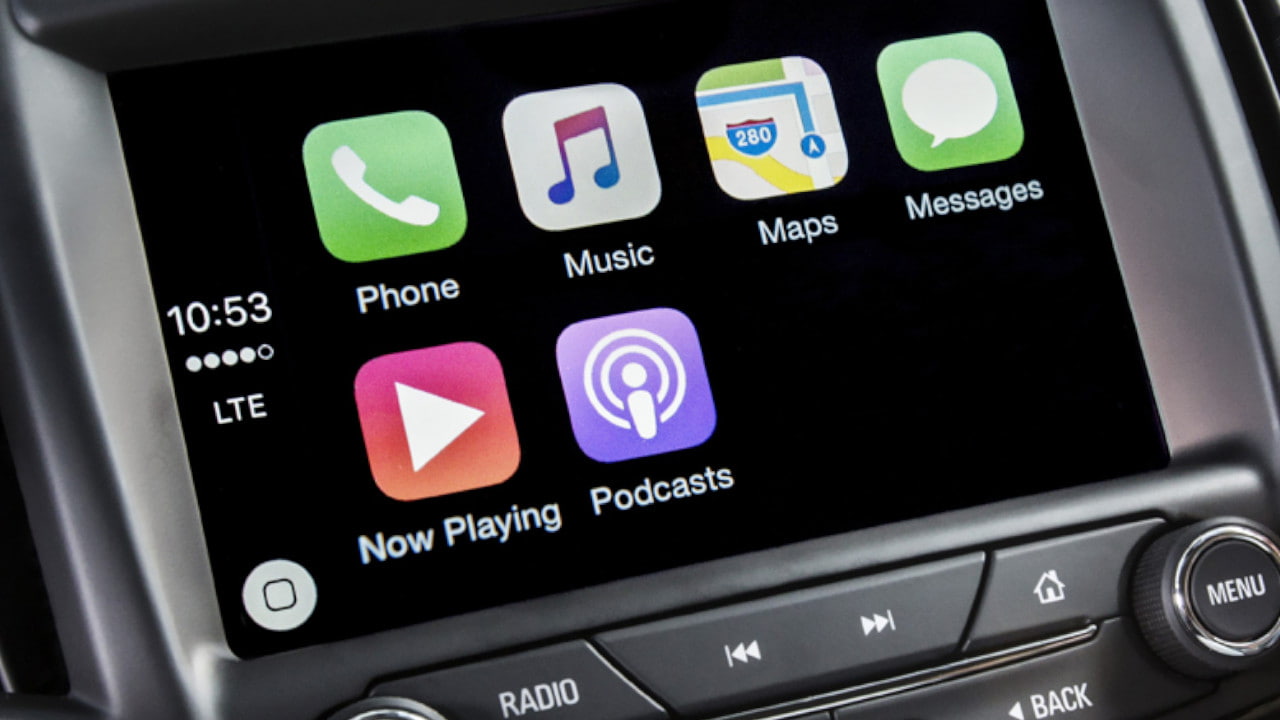 Numerous iPhone features are compatible with CarPlay, including some of Apple's most popular applications, and there's no need to set them up individually – once they're downloaded on your phone, they'll automatically show up on your infotainment screen.
Apps including Apple Music, Spotify, and Amazon Music are on offer with Apple CarPlay, allowing users to listen to music and podcasts of their choice to keep them entertained while they're on the move.
For navigating your way around, sat nav applications including Apple Maps, Google Maps, and Waze are available to help direct you to the most appropriate routes for your journey.
You can also make calls and send messages via text or WhatsApp by using Siri voice commands, so you can listen and respond to friends and family without having to take your eyes off the road ahead.
How do you turn off Apple CarPlay?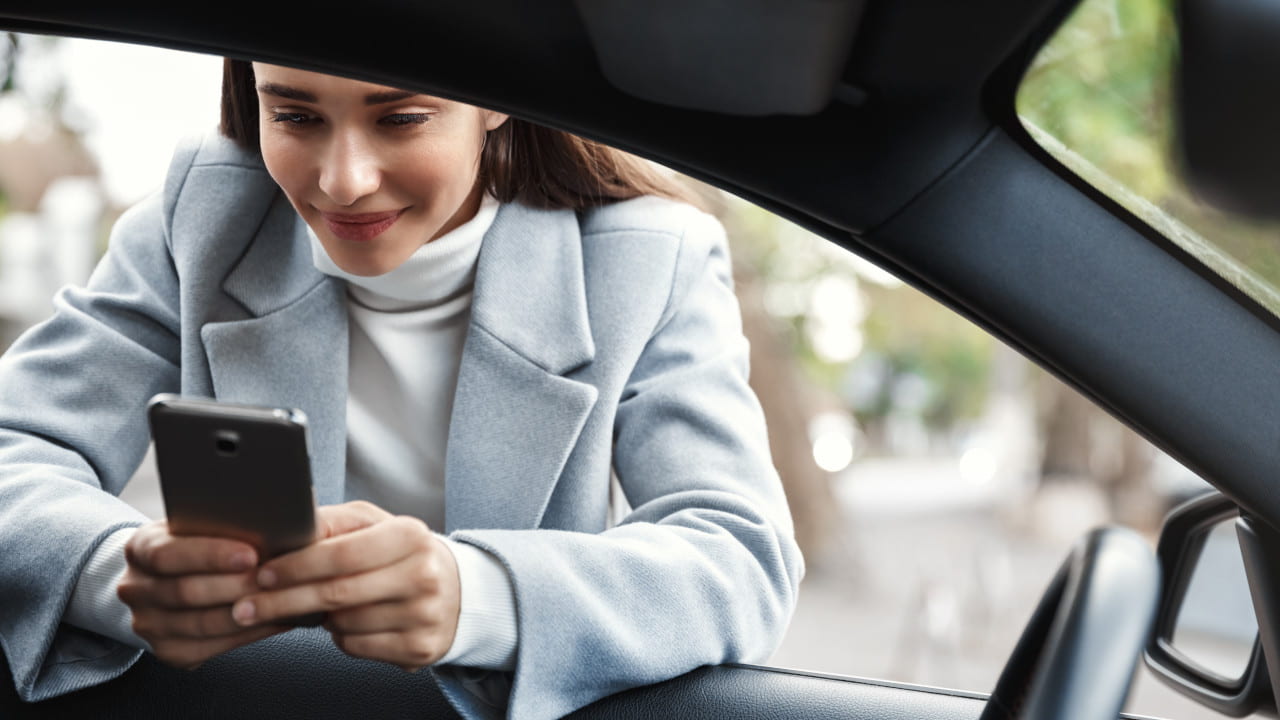 Disabling Apple CarPlay in your vehicle is a quick and straightforward process. If you'd like to disable the system via your iPhone, you can follow these foolproof steps:
Go to Settings > General > CarPlay
Press the name of your vehicle
In the vehicle menu, tap 'Forget This Car'
Press 'Forget' to confirm your request
For older iPhone models, users will need to follow a slightly different process:
Go to Settings > General > Restrictions
Press 'Enable Restrictions'
Toggle the CarPlay option to 'Off'
To switch CarPlay off through your vehicle's infotainment screen, you can typically do this via the 'Device Settings' menu of most smartphone integrations systems. However, if you can't seem to find the option, you can check your vehicle's owner's manual to identify the correct process.
Driving Made Convenient
Whether you're looking to use Apple CarPlay to keep you entertained on long road trips, or simply to help you identify the correct route for your journey, there are many ways you can utilise the system's convenient features.
For more helpful advice and information, head to our blog section, which is home to is home to a wide range of owner's guides to help you get to grips on the various features of your vehicle.