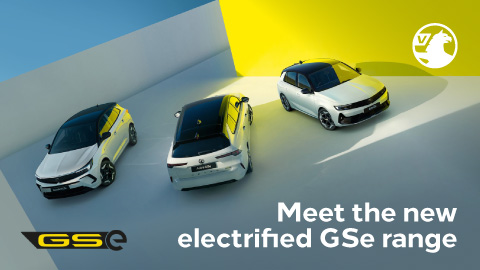 The Grand Sport Electric sub-brand range offers both athletic looks and high performance.
Introducing the Vauxhall Astra Plug-in Hybrid
The Vauxhall Astra Plug-in Hybrid is the plug-in hybrid version of the regular Astra.
It serves as a powerful and efficient alternative to the traditional petrol and diesel-powered versions, allowing drivers to travel short to medium distances on electric power alone.
When you need to travel further afield, the Astra Plug-in Hybrid automatically transitions to hybrid power, so you can continue on your way.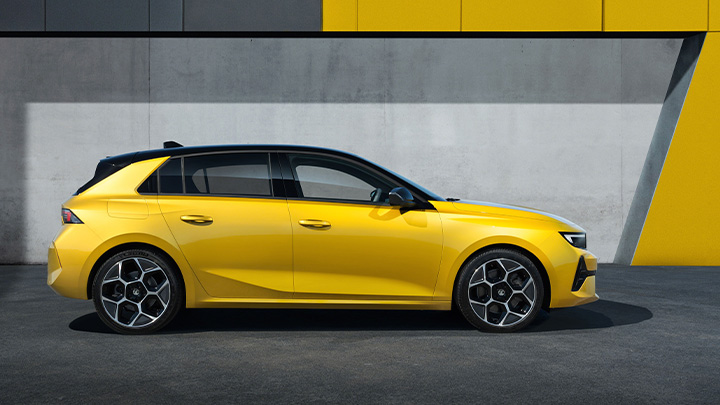 The plug-in hybrid technology combines with a traditional 1.6-litre petrol engine that produces 180bhp. Teaming up with the battery power, the most powerful Astra PHEV produces a total output of 225bhp and 265lb ft, which are strong numbers for a car of this size.
Alternatively, there is a less powerful variant that produces a total of 180bhp. Either way, both versions of the Astra PHEV can achieve the 0 to 62mph dash in between 7.7 and 7.9 seconds.
On a combined cycle, the plug-in hybrid technology allows the Astra to achieve between 201.8 and 256.8mpg when the batteries are fully charged. Emissions are also as low as 24 to 31g/km CO2 and the Astra can travel up to 35 miles on battery power alone.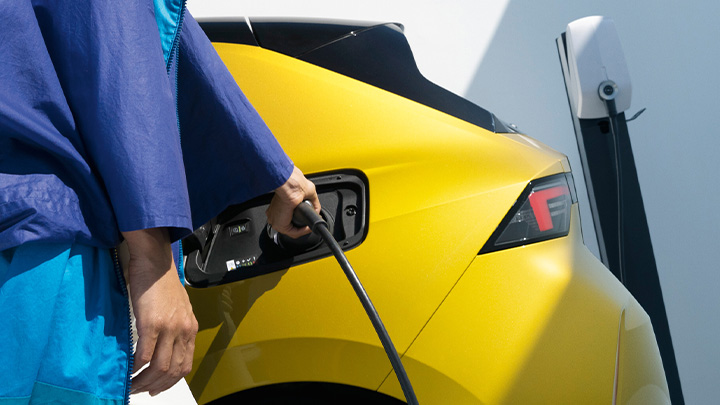 The plug-in hybrid version of the Astra is fitted with a 12.3kWh battery, and can be charged using a traditional household 3-pin socket, or through a dedicated wallbox charger.
Alternatively, there are a variety of public charging stations readily available.
Vauxhall haven't released any official figures for charging times yet. However, based on the size of the battery as well as the charging speed of your regular household socket (circa 3kW) and wallbox charger (circa 7kw), you can expect the Astra PHEV's batteries to be charged in approximately 2 to 5 hours. Naturally, this depends on the type of charger you use.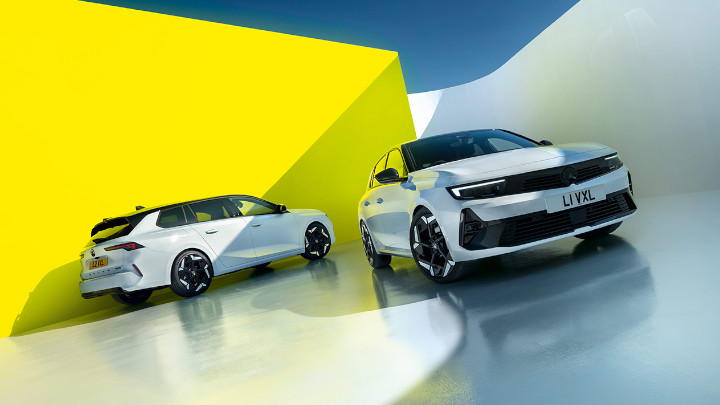 Introducing Vauxhall's new electrified performance sub-brand - the GSe line-up will consist of plug-in hybrid and fully-electric models, including the Astra and Astra Sports Tourer plug-in hybrids. The sub-brand, which is part of Vauxhall's plans to sell only electric vehicles from 2028.
Both the Astra and Astra Sports Tourer GSe feature sharp, aerodynamic styling combined with a 10mm lower ride height and stiffer suspension to add to the sporty feel.
Achieving a powerful 222bhp and smooth driving dynamics thanks to its plug-in hybrid powertrain, drivers can benefit from a seamless ride mixed with super low CO2 emissions.
Astra Plug-in Hybrid Models
GS
Key features:
Intelli-Vision (with 360° HD camera)
Adaptive cruise control
Adaptive cruise control with Stop/Start
Keyless Entry + Start
Black Griffin logo and vizor frame
17" black alloy wheels "Kadet"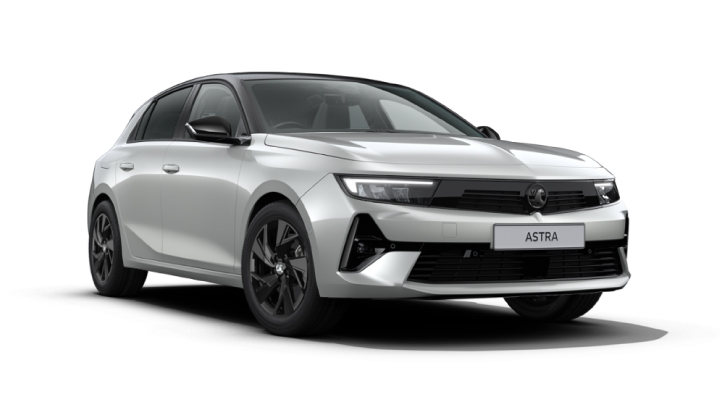 Ultimate
Key features:
IntelliLux adaptive LED pixel headlights
Wireless charging for mobile devices
Pure Panel with HiFi sound system + Intelli-Hud
Panoramic sunroof
18" bi-color diamond cut alloy wheel w/grey insert
Test drive the Vauxhall Astra Plug-in Hybrid
There can be no denying the futuristic elements that Vauxhall have incorporated into the Astra Plug-in Hybrid, which offers a great all-round package.
Although the regular petrol and diesel engines are going to be very efficient, the introduction of a plug-in hybrid drivetrain will be a welcome one if you're a motorist wanting to save money and reduce your carbon footprint.
If you'd like to test drive the all-new Astra, then please contact your nearest Evans Halshaw Vauxhall retailer.