SUVs are becoming increasingly popular in the UK. Their space and increased ride height gives Motability customers fantastic room and comfort, while the driver gets a great view of the road.

But it's the advancements in fuel efficiency that has really helped with the SUV boom - they're now only slightly worse on fuel than a traditional family hatchback or estate.

All of the most popular manufacturers; such as Ford, Vauxhall, Citroen and Peugeot now offer two, three or even four SUVs for you to choose from. Here are some of the best ones available on with the Motability scheme.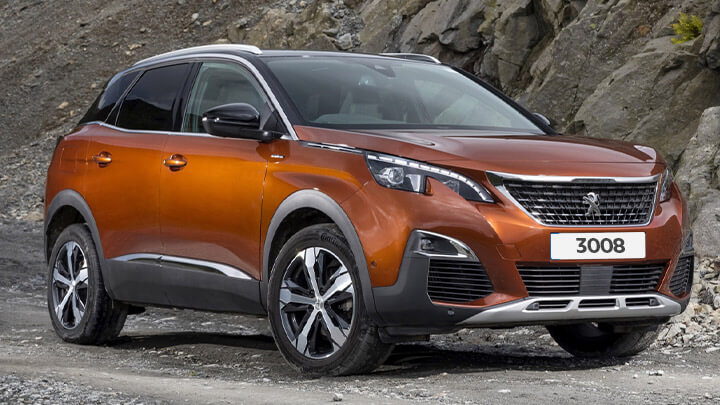 Handsome? Check. Smart? Check. Equipped with the latest gadgets? Check. No, we're not describing James Bond, we're talking about the excellent Peugeot 3008 SUV, which is one of the most popular vehicles on the Motability scheme.

The experts at Car Buyer declared it the Best Medium SUV on sale in the UK in their 2019 awards, and it's easy to see why. It has all of the practicality and comfort you'd expect, with a heavy dose of premium quality and technology too. It's great value as well, with even high specification versions coming with low advance payments.

Popular Allure models all feature 3D sat nav, front/rear parking sensors, lane departure warning and the fabulous Peugeot i-Cockpit drive information and entertainment system.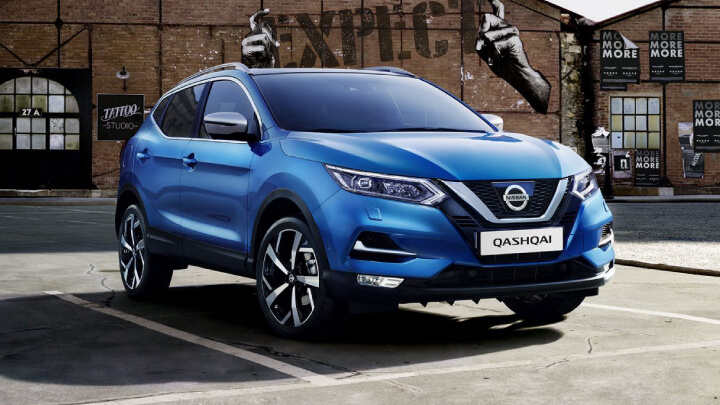 Nissan call the Qashqai a "tech urban SUV", which we think means that it's an SUV that's suited to inner-city or town life and that it's packed full of technology - all of which is true of this award-winning crossover model.

It's been a Motability sales smash hit ever since it was launched, and it's better than ever, while the sheer amount of available gadgets and gizmos is hugely impressive.

Certain versions of the Qashqai will maintain your speed for you with adaptive cruise control, keep you in lane with steering assistance and even come to a stop for you - the ProPilot system slowing your car down to a stop and then pulling away automatically when the traffic starts moving again. Amazing!
Also featuring as one of our
best cars available for nil advance payment
through the Motability scheme, the Kadjar really is excellent value for those who want to experience the space, comfort and driving experience of an SUV.
It's heavily related to the Nissan Qashqai, which has been a favourite of Motability customers for many years now. That means it has all of the same traits in terms of an excellent ride, easy-to-use controls and an economical range of engines to choose from.
Standard spec on the popular mid-range trim levels include dual-zone automatic climate control, front/rear parking sensors, 19-inch alloy wheels and a heated front windscreen, which will definitely come in handy on those frosty winter mornings.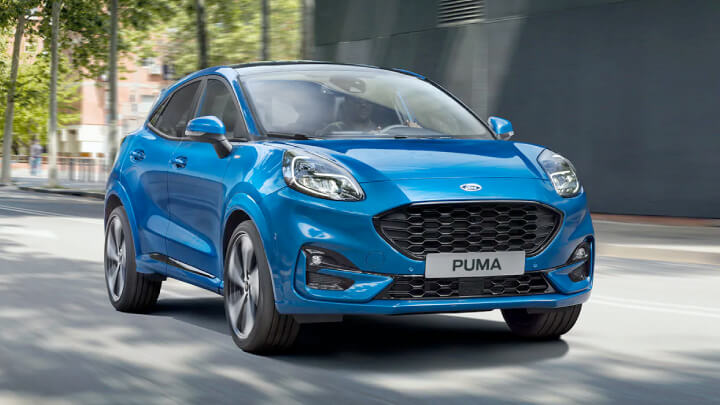 The all-new Ford Puma revitalises a famous nameplate from Ford's long list of illustrious brand names. It injects new life into Ford's SUV range too, as a smaller alternative to the Kuga but as a bigger brother to the baby EcoSport. It's the "just right" SUV.

Because the Puma is all-new for the 2020 model year, you won't see too many on the road just yet so you'll have a few more cool points in the bag if you opt for one of these on the Motability scheme.

Mild hybrid tech means that the already super-efficient 1.0-litre ecoboost engine is even more frugal and punchy, while spec is impressive too - Titanium models get parking sensors, alloy wheels and even a wireless charger for your phone.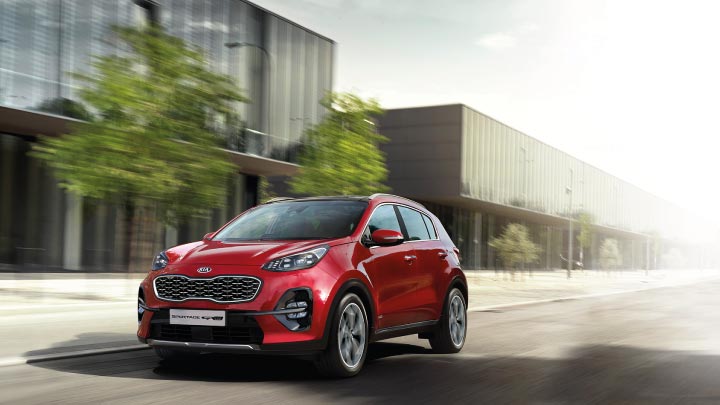 One of the best things about the KIA Sportage is its standard equipment. Even lower trim levels that are available with super-low advance payments come with Apply CarPlay/Android Auto compatibility, parking sensors, sat nav, air con and a reversing camera.

It's a good-looking car too, and Motability customers will enjoy the roomy interior and sizeable boot, which will easily swallow a wheelchair and associated paraphernalia. You can fold the rear seats down to reveal an even larger storage area too.

All-round Visibility is excellent, and there's automatic and four-wheel drive models available, as well as petrol and diesel engine options. Whichever one you go for, all the controls are easy to use, which results in an enjoyable driving experience.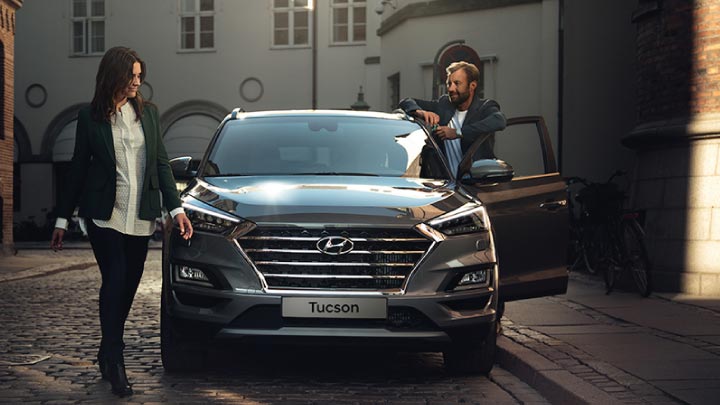 The Tucson is a cousin of the already mentioned and already brilliant Kia Sportage, so it should come as no surprise that it's one of the best Motability SUVs available right now.

It offers a bit more of a sporty look and driving experience than the Sportage, particularly if you go for some of the more performance-inspired trim levels with aggressive styling details and black wheels. There's even a petrol-turbo 177bhp version, which really is a bit of fun!

It retains the practical elements of the Sportage though, and has best-in-class luggage space with a huge boot that makes use of a height-adjustable boot floor for even more loading capacity. The Tucson is a great all-round SUV proposition.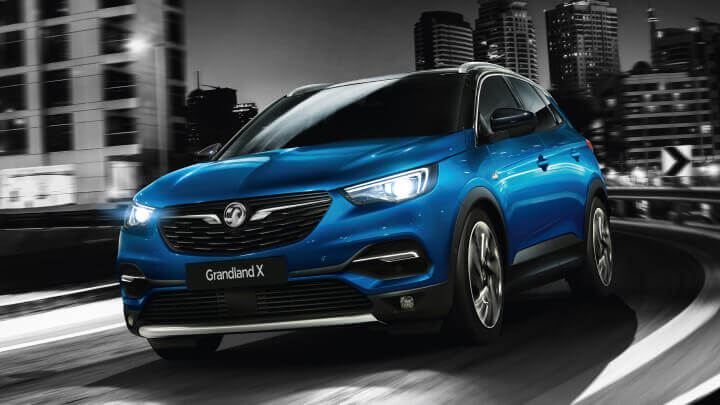 Another crossover that's available with low or nil deposit on Motability is the good-looking Grandland X, which is Vauxhall's latest and greatest SUV.

It's one of the best-looking crossovers around, and the comfortable suspension set up means it can handle all of the rough roads and potholes you'll often encounter in Britain. Comfy seats and really well laid out controls and switches, plus a touchscreen infotainment system, make the Grandland X really easy to live with.

All models feature rear parking sensors, while safety systems such as speed sign recognition and lane departure warning are standard too. Dual zone climate control will keep you cool and the Apple CarPlay/Android Auto integration means you're always connected to the outside world.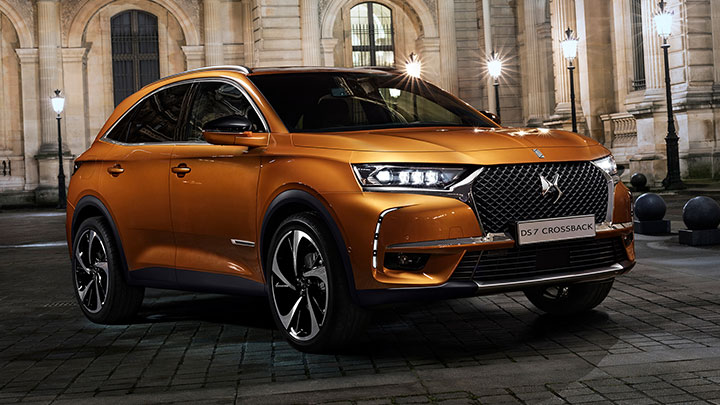 Bringing a hefty dose of premium quality to the mid-to-large SUV segment, the DS 7 CROSSBACK is one of those cars that once you get inside, you won't want to get out. The interior is more luxurious than almost all of its competitors at a similar price point, and it's a really comfortable and enjoyable place to spend time as a result.

It looks the part from the outside too, with up to 20-inch wheels and LED lights enhancing the fairly large exterior dimensions.

Using those dimensions wisely means that the boot is the largest in its class, and interior room is fantastic - plus the rear seats actually recline electrically for optimum comfort. The front occupants aren't forgotten however - their seats are heated, cooled and even have a massage function!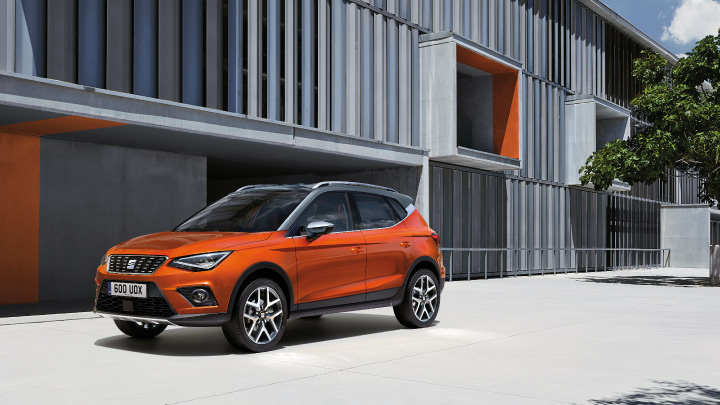 As SEAT's baby SUV, the Arona really excels in terms of its driving experience, as it's more capable of zipping through inner-city traffic thanks to its smaller proportions.

Just because it's small doesn't mean it's not featured-packed, however. The Arona was one of the first cars in its class to feature a digital instrument cluster (available on higher levels), which allows the driver to customise their display to suit their requirements at any given time.

Other standard features include cruise control, rear parking sensors, air con, auto/lights wipers and full smartphone connectivity. The boot is relative to the size of the vehicle, so it's not huge, but inside you'll find a lot more room than in a regular supermini-sized car.
Given Dacia's tremendous value proposition, it will come as no surprise to learn that this is another SUV that you can find on our list of
best cars available with nil advance payment
on the Motability scheme.
Its credentials as an excellent medium-sized SUV are never in doubt: you can have two or four-wheel drive versions, the ride height is raised more than enough to get over lumps and bumps and the robust, curvy styling leaves you in no doubt about its abilities.
You can have a bare-bones Duster if you want, but most people tend to go for mid-to-high trim levels that feature creature comforts such as a rear parking camera, sat nav and cruise control. Fun fact: 92% of Good Housekeeping readers who own a Duster would recommend it to a friend!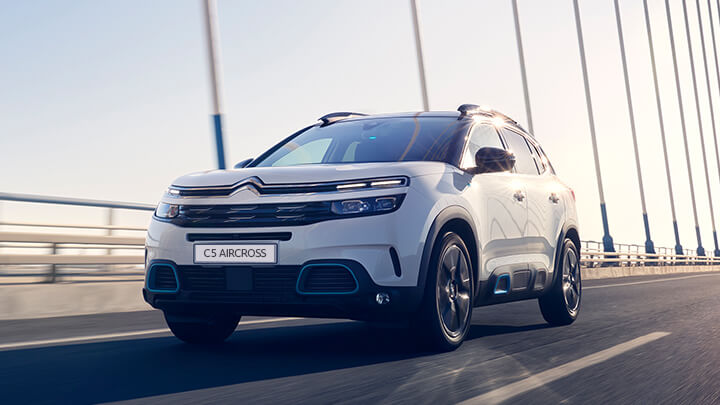 If you're after pure comfort from your Motability SUV, then the C5 Aircross may be the perfect car for you. Its unique Progressive Hydraulic Cushions soak up the bumps and potholes in the road, giving you an ultra-smooth ride. This is a car that makes long journeys much, much easier.

The interior is minimalist in design but not in features and technology. Standard equipment includes a digital instrument cluster, touchscreen infotainment system, rear parking sensors and much, much more

Safety is taken care of too, with active lane keep assist, lane departure warning and active blind spot monitoring helping you to stay out of danger, particularly on the motorway. Practicality is great, with a big boot and lots of room on the inside.

SUVs aren't just SUVs anymore, there's lots of different shapes and sizes to choose from. Whether you prefer petrol or diesel, manual or automatic, two-wheel drive or four-wheel drive, from the above list you'll more than likely find a match.

At Evans Halshaw, we offer all of the above SUVs through our Motability scheme, plus many more we haven't mentioned, such as the Ford Kuga, Citroën C3 Aircross and Peugeot 5008. All of our dealerships are Motability accredited and we can arrange to have any adaptations fitted to the car of your choice. Contact your local Evans Halshaw retailer or browse all our Motability offers using the button below.