Best SUVs Available on the Motability Scheme 2022
27th Jul 2022
By Edward Cook
Why choose an SUV on the Motability scheme?
SUVs are becoming increasingly popular in the UK and have a wide variety of benefits. Their space and increased ride height gives Motability customers fantastic room and comfort, while the driver gets a great view of the road.
But it's the advancements in fuel efficiency that has really helped with the SUV boom; when it comes to fuel economy figures, they're not that far off the likes of family hatchbacks and estates.
All of the most popular manufacturers, such as Ford, Vauxhall, Citroën, and Peugeot, now offer various SUVs for you to choose from such as crossovers and large seven seaters. Here are some of the best ones available on the Motability scheme.
Peugeot 3008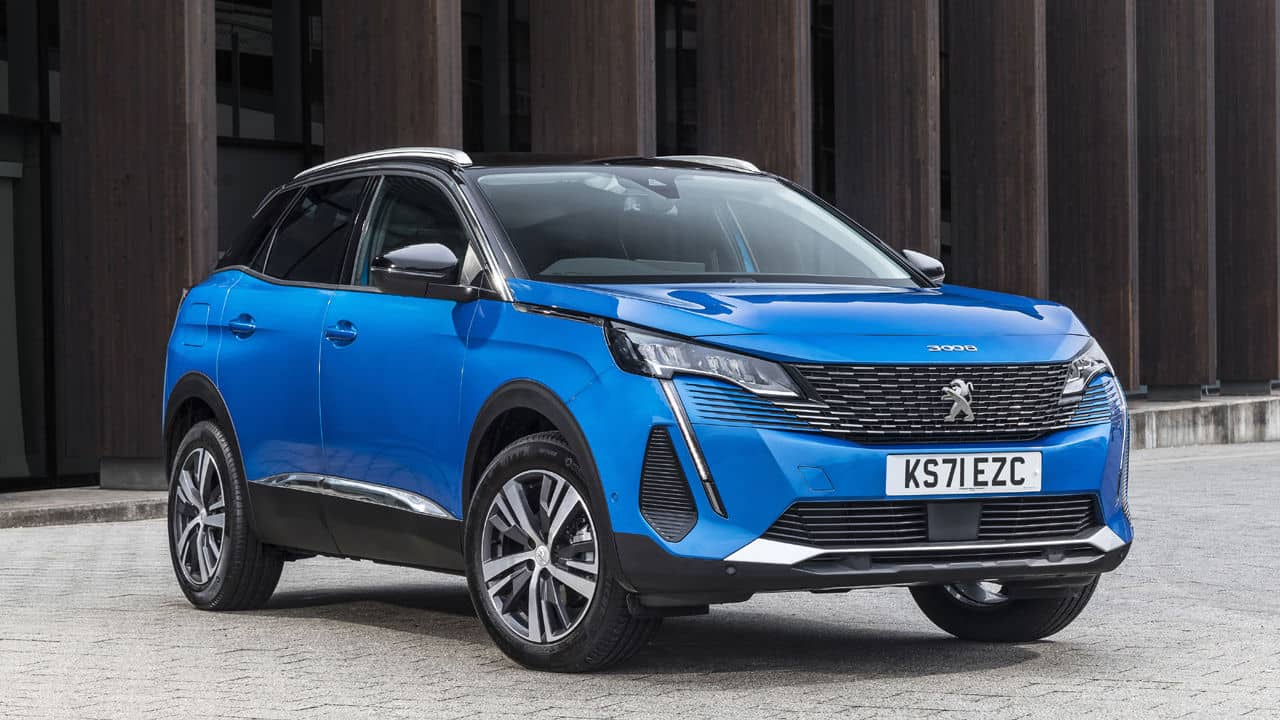 Handsome? Check. Smart? Check. Equipped with the latest gadgets? Check. No, we're not describing James Bond, we're talking about the excellent Peugeot 3008 SUV, which is one of the most popular vehicles on the Motability scheme.
The 3008 has won various awards through its lifetime, and it's easy to see why. It has all of the practicality and comfort you'd expect, with a heavy dose of premium quality and technology too. The high specification 'GT' can be had for reasonable advanced payments, coming with a choice of a petrol, diesel, or plug-in hybrid powertrain.
Features such as 3D sat nav, front/rear parking sensors and lane departure warning can be found across the 3008 range, as well as the Peugeot i-Cockpit infotainment system.
View Peugeot 3008 Motability Offers
Vauxhall Mokka
As one of the Motability cars available with nil advance payment, the Vauxhall Mokka is one of the most attractive options available. The latest generation comes with a new, striking design as well as various bits of advanced technology as standard.
Whilst the standard Mokka is impressive enough, there's also the all-electric Mokka-e, which boasts a range of up to 201 miles. Charging takes around 7.5 hours when plugged in at home, but using a rapid charging station whilst out and about allows you to gain up to 80 percent charge in as little as 30 minutes.
The Mokka is fairly compact when compared to others on this list, but the interior provides plenty of head and legroom in both the front and rear. Boot space is also good, offering enough for a few bags of luggage, but other, larger rivals do provide more.
View Vauxhall Mokka Motability Offers
Vauxhall Grandland
As the flagship of the Vauxhall range, the new Grandland comes with a contemporary exterior design and a host of advanced technology. With efficient petrol and diesel variants available, there's sure to be a Grandland to suit your lifestyle.
Comfort seems to be a priority within the modern Vauxhall SUV range, and the Grandland is no different. A super-smooth ride, plenty of interior space, and a quiet cabin are just a few of the traits on offer, ensuring you get from A to B in the most relaxing manner. A sensor-controlled tailgate gives you convenient access to a boot space large enough for almost anything you have to throw at it.
The Vauxhall Grandland is currently available in the top of the range 'Ultimate' specification, meaning you'll enjoy gadgets such as a Multimedia Navi Pro system with a 10-inch touchscreen, a 360-degree panoramic camera, and heated front seats.
View Vauxhall Grandland Motability Offers
Ford Puma
When the new Ford Puma was released, it revitalised a famous nameplate of Ford's and was an instant hit with motorists across the UK. As a perfect middle ground in the Ford SUV range, the Puma is a smaller alternative to the Kuga - a car that's also available through the Motability scheme.
Since its release in 2020, the Puma has been applauded for its dynamic driving experience and eye-catching exterior design. Opting for an 'ST-Line' specification will enhance appeal further, providing extra sporty accents to give a noticeable road presence.
Mild hybrid tech is also available, which means the already super-efficient 1.0-litre EcoBoost engine is even more frugal and punchy, while spec is impressive too. Getting a model with features such as sat nav and parking sensors won't break the bank thanks to low advance payments.
View Ford Puma Motability Offers
DS 4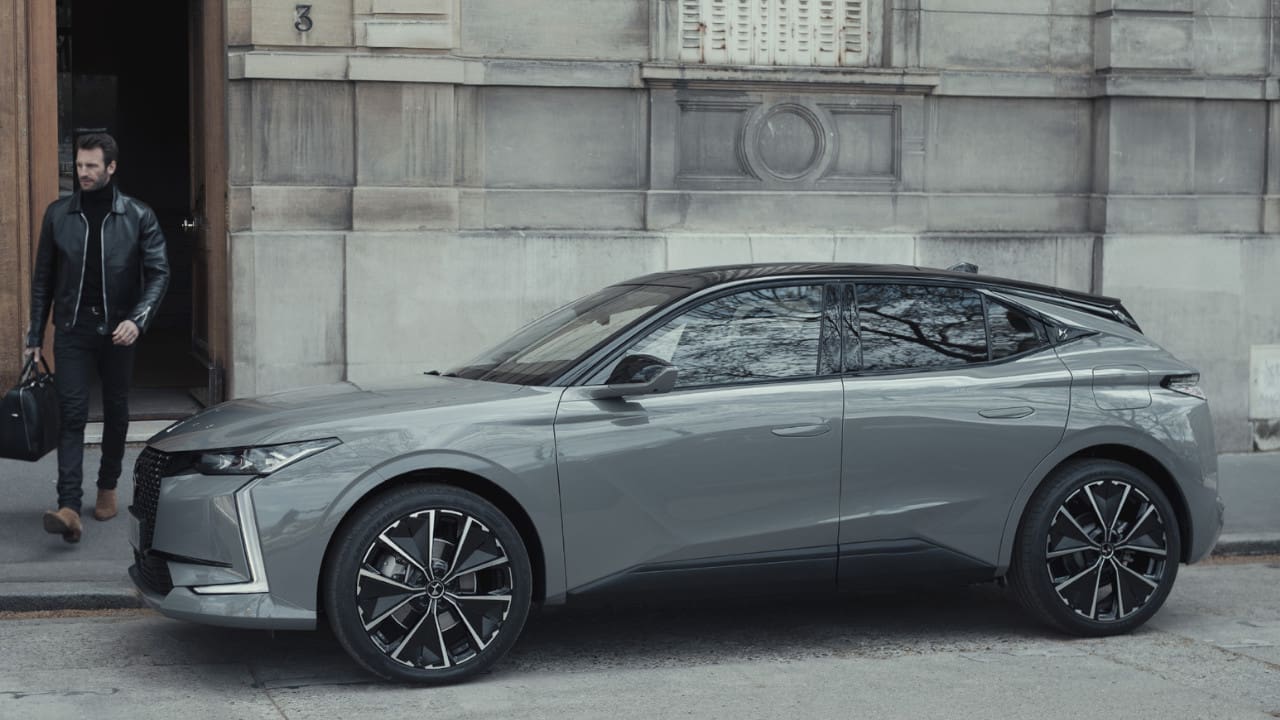 What happens when you blend coupé looks, with SUV levels of practicality? Well, DS has the answer.
The DS 4 is a sophisticated coupé SUV that offers a swish design and a plethora of intelligent technology, making it a great choice for those looking to stand out from the crowd.
A variety of specifications are available on the Motability scheme, each with a range of useful kit, but you're guaranteed to get alloy wheels, LED headlights, and a smartphone-mirroring infotainment system as standard.
Despite its sleek styling, the DS 4 still offers a good level of practicality. 430 litres of boot space should be plenty enough for most, and there's plenty of head and legroom inside the cabin too, allowing everybody to enjoy the comfortable ride.
Hyundai Tucson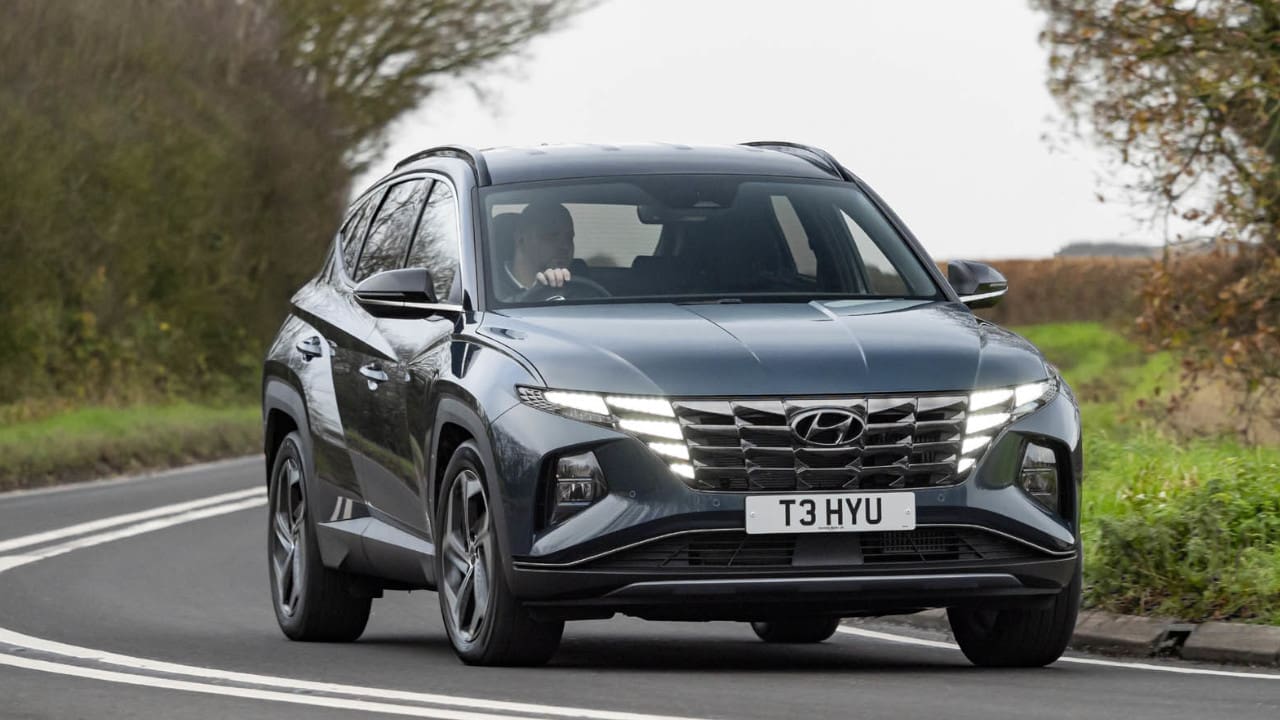 Now in its fourth generation, the Tucson is a mid-size SUV that's one of Hyundai's best-selling models. And with both internal combustion engines and hybrid powertrain availability, there's no wonder as to why.
It offers a sportier look and driving experience than the larger Kia Sportage, but retains the practical elements of its bigger counterpart. This means the Tucson comes with an impressive boot space of 620 litres (slightly less with hybrid versions) and 40:20:40 split-folding rear seats.
With both automatic and manual gearboxes on offer, giving you the choice dependent on your preferences, the Tucson is a great all-round SUV proposition.
View Hyundai Tucson Motability Offers
Citroën C5 Aircross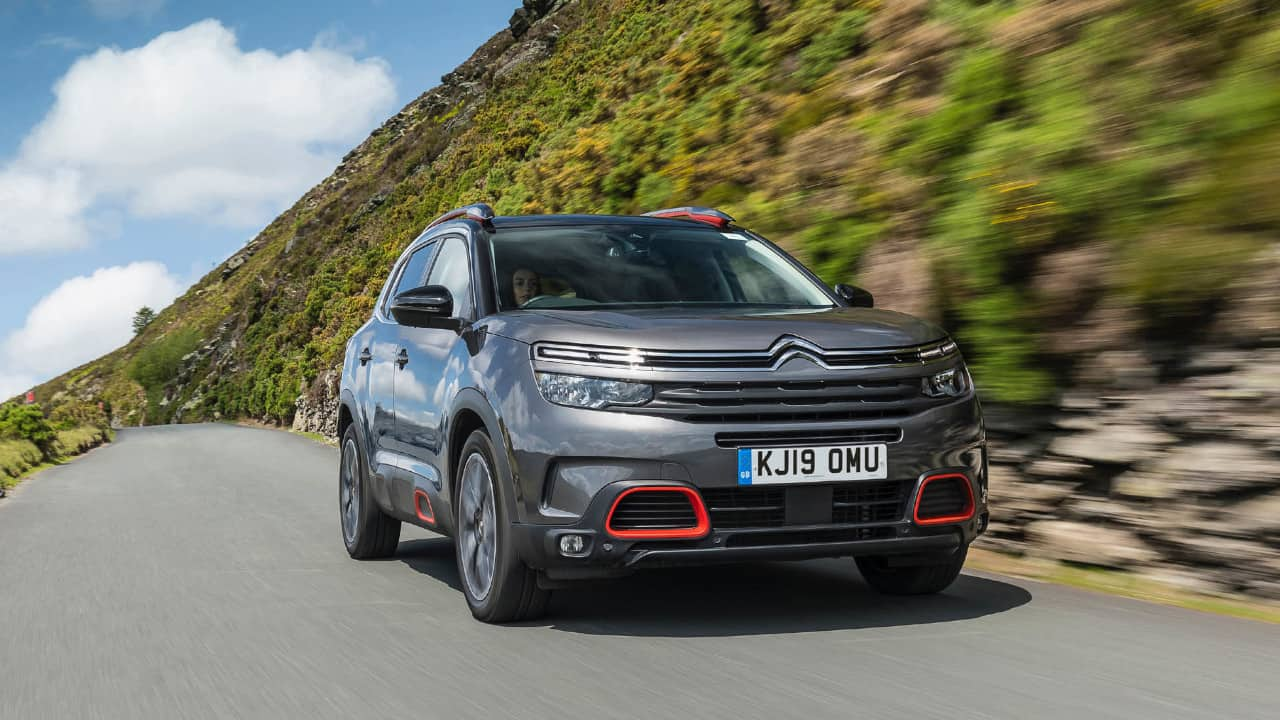 If you're after pure comfort from your Motability SUV, then the C5 Aircross may be the perfect car for you. Its unique Progressive Hydraulic Cushions soak up the bumps and potholes in the road, giving you an ultra-smooth ride. This is a car that makes long journeys much easier.
The interior is minimalist in design but not in features and technology. Standard equipment includes a digital instrument cluster, touchscreen infotainment system and rear parking sensors.
Safety is taken care of too, with active lane keep assist, lane departure warning and active blind spot monitoring helping you to stay out of danger, particularly on the motorway. Practicality is great, with a big boot and lots of room on the inside.
View Citroën C5 Aircross Motability Offers
Ford Kuga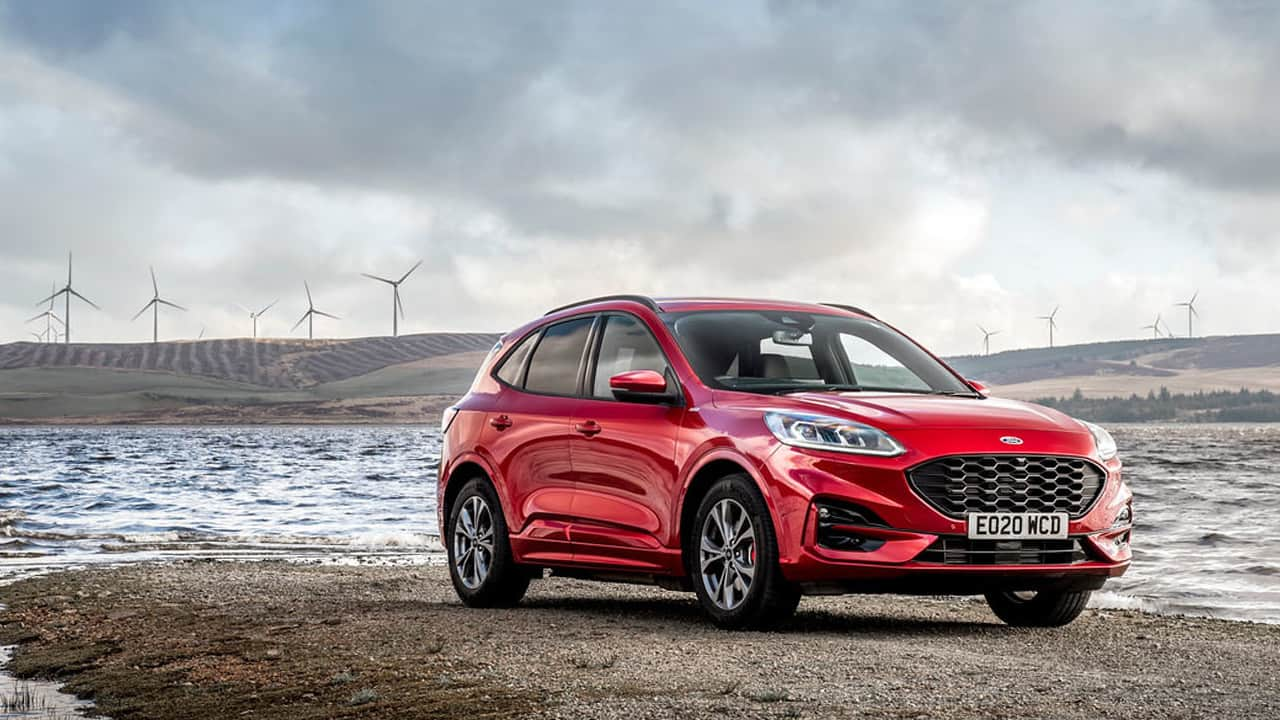 Another popular model from the Ford brand, the Kuga has been battling it out with SUV rivals for over a decade now, and the latest generation is its most attractive offering yet. Featuring modernistic styling and various powertrains to choose from, plenty of Motability customers love the Kuga.
Elements such as sliding rear seats and multiple storage compartments help to place the Kuga near the top when it comes to practicality. Pair this with the spacious interior and large boot space, and you have a highly versatile SUV.
Ford have ensured you get plenty of technology with the Kuga also. Front and rear parking sensors come as standard on all models, as well as the sleek SYNC3 infotainment system with navigation. Like other Ford models, 'ST Line' specifications offer sporty extras.
View Ford Kuga Motability Offers
Hyundai Kona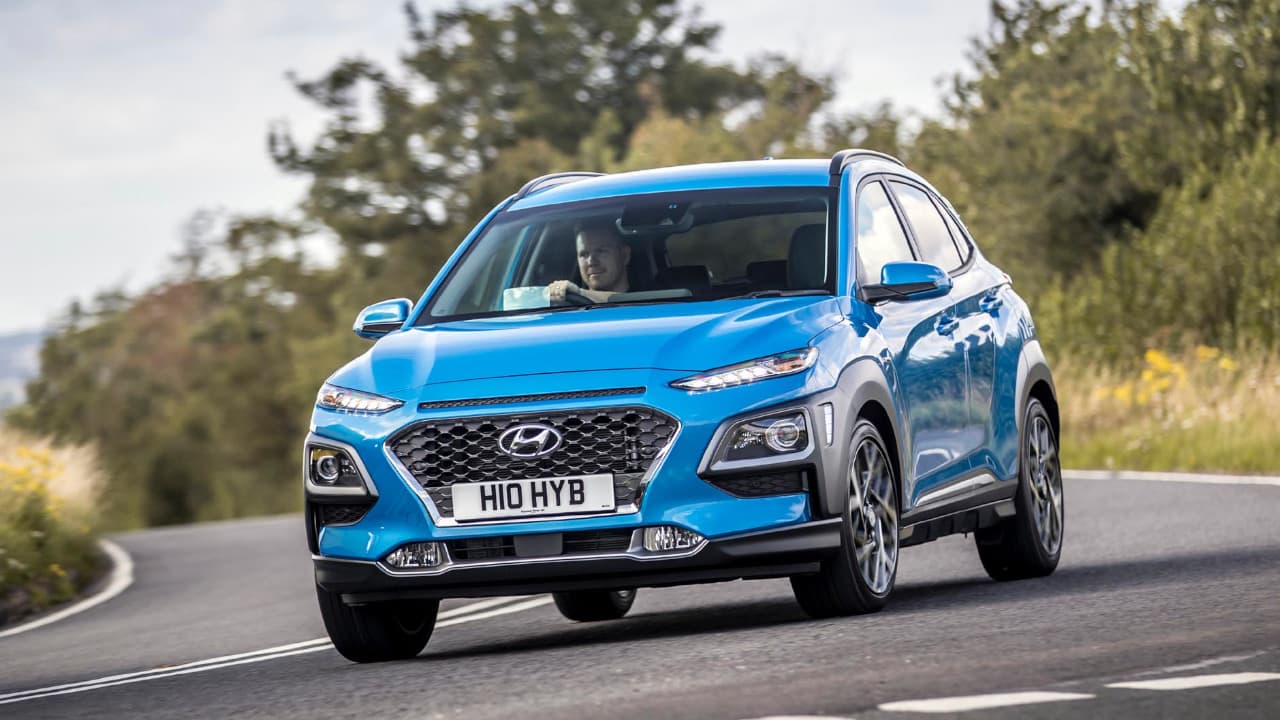 As sibling to the previously mentioned Tucson, the Kona had big expectations to meet when it joined the Hyundai SUV range in 2018 and it did so thanks to various bits of advanced technology and a futuristic exterior design.
As a crossover SUV, the Kona is smaller than some of the other options on this list, but overall space is still generous and more than enough for a few bags of luggage or the weekly shop. When opting for the Kona Electric, you'll get an emissions-free range of up to 300 miles, which is more than what most rivals can offer.
With offers starting from nil advance payment, the Kona is one of the best SUVs you can get your hands on.
View Hyundai Kona Motability Offers
Nissan ARIYA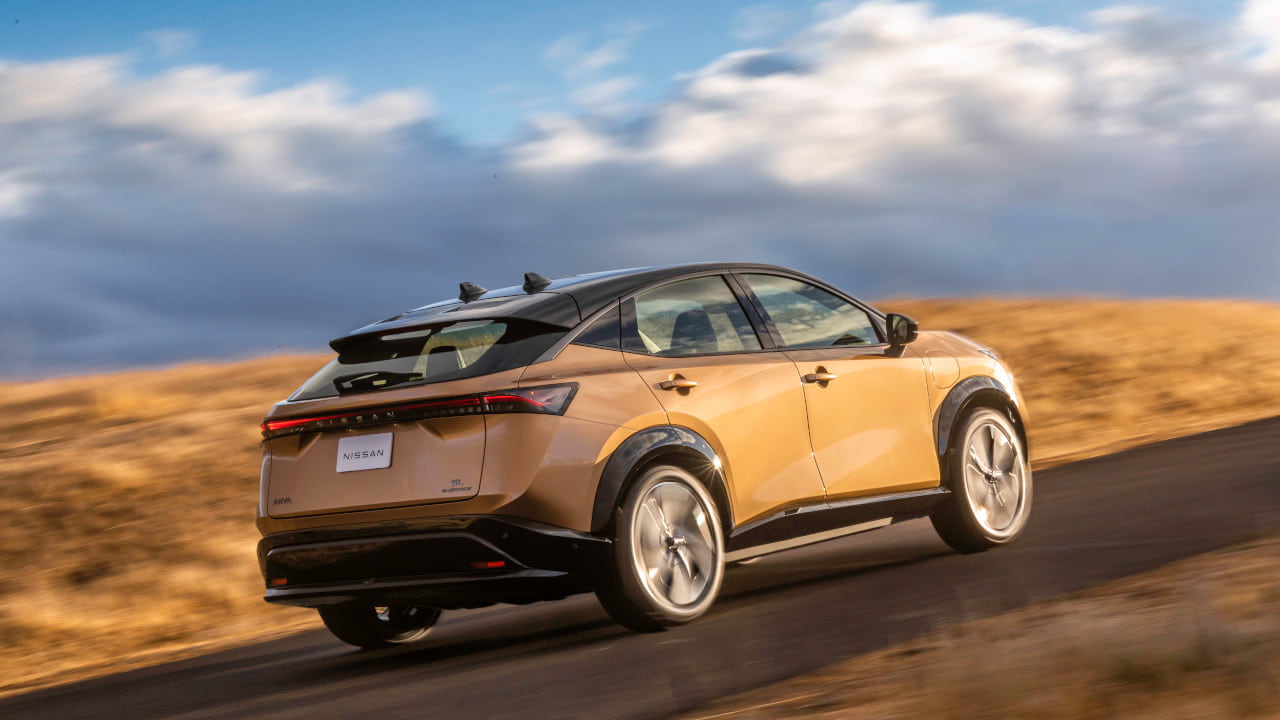 The Nissan ARIYA is the face of Nissan's new electrified brand identity, and it's certain to attract many to the Japanese brand for years to come. Making a statement with futuristic styling and bundles of intelligent technology, it makes for a great option on the Motability scheme.
The advance payment is considerably higher than others on this list, but you'll definitely get your money's worth. For example, ProPILOT, which is a hands-on assistance system, helps to keep you in the centre of your lane and navigate heavy, stop-and-go traffic. Safety kit such as the Nissan Safety Shield also ensures optimal crash prevention and safety levels.
Interior space is abundant throughout, making for a pleasant place to spend time, while electric range and charging times impress too. Opt for the 87kWh battery, and you can enjoy up to 310 miles of range before needing a recharge.
View Nissan ARIYA Motability Offers
Find your perfect SUV Motability car with Evans Halshaw
Nowadays, the SUV market plays host to a wide variety of vehicles that cater for multiple needs, making them ideal for the Motability scheme. Whether you prefer something powered by traditional petrol and diesel combustion engines or a car with a low (or no) emissions hybrid/electric powertrain, there's sure to be something to suit your lifestyle.
To find out more information or to test drive any of the mentioned models, please contact your local Evans Halshaw dealership where our friendly Motability specialists will be more than happy to help.