A good Motability vehicle should be many things: comfortable, pleasant to drive, intuitive, spacious, safe, and accessible. We've picked out 10 automatic cars that are available on the Motability scheme and that have these qualities in abundance, whilst also having their own unique character.
Citroen C5 Aircross SUV
If you're looking for a comfortable Motability vehicle, you can't do much better than the C5 Aircross. Its Citroen Advanced Comfort features include Progressive Hydraulic Cushions, for supple suspension and smooth ride, and Advanced Comfort Seats to make long journeys much more pleasant. The C5 Aircross is also highly spacious and modular with individual, sliding and folding rear seats plus boot capacity ranging from 580 litres to 720 litres. The interior is easy to access too, with raised ground clearance and wide door openings.
An incredible 19 driver assistance technologies is hard to beat. This extensive feature list includes Coffee break alert (which detects the signs of drowsy driving and alerts the driver), Hill start assist and Park assist. Choose between petrol and turbo diesel engines paired with 8-speed automatic transmission, with quick shifts for greater efficiency.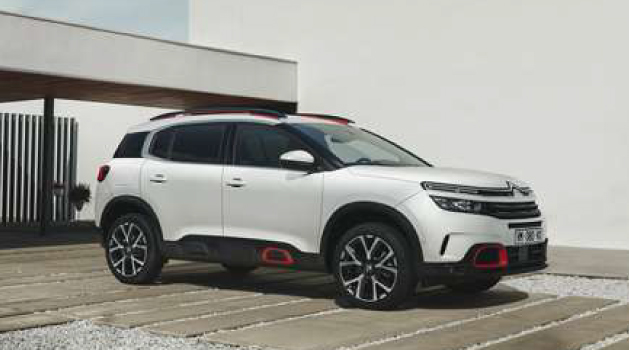 Renault KADJAR
The KADJAR allows you to appreciate every journey with its raised driving position and great visibility. The cabin is a pleasure to spend time in with elegant upholstery and nappa leather, while the rear is spacious too. The boot is easy to use with a 'one touch' easy folding system that automatically unlocks and folds down the rear seats. The latest safety technologies take the stress out of driving, most notably hands-free parking, which means perfect parallel parking can be achieved without you having to turn the wheel! Choose from petrol or diesel engines with automatic gearboxes for smooth performance and easier driving.
View Renault Kadjar Motability Offers
Nissan Qashqai
As well as being a regular in the UK's top 10 bestselling cars of the year, the Qashqai can also lay claim to being the outright bestselling vehicle on the Motability Scheme. And it's no surprise, as it offers everything you'd want in an SUV, with space, comfort and a pleasant driving experience. The Qashqai is now available with a brand new dual clutch automatic transmission for smooth performance and easy driving, while efficiency rates of over 50mpg keep running costs low.
A range of driver assistance technology is available too, such as front and rear parking sensors, blind spot warning and satellite navigation with live traffic updates.
View Nissan Qashqai Motability Offers
Kia Sportage
Kia's distinctive-looking large SUV is a highly comfortable Motability car. The cockpit is full of good quality materials and is driver-friendly, with an ergonomic layout designed to put all controls within easy reach. The driving position makes it easy to read the eye-level dashboard and gives you a commanding view of the road ahead.
The car is highly accessible with options such as keyless entry, a start/stop button and a hands-free tailgate, making loading up the boot and setting off easier than ever. The latest generation 7-speed dual-clutch automatic transmission provides smooth performance and great fuel efficiency of almost 50mpg. Hill-start assist and descent control come as standard, while other safety equipment available throughout the range includes Driver Attention Warning and Blind Spot Warning.
View Kia Sportage Motability Offers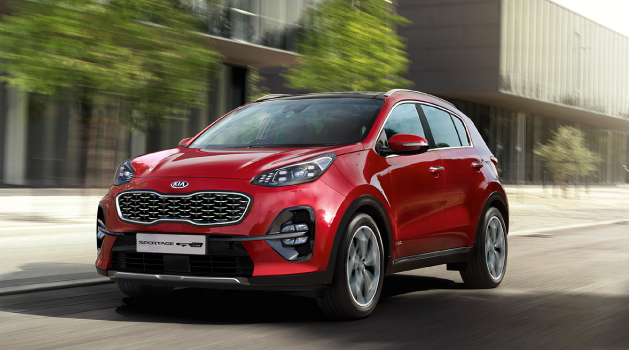 Vauxhall Grandland X
Vauxhall's new SUV is an ideal Motability vehicle. As a large SUV, it has strong credentials with its easy access, raised driving position and space. With 514 litres of boot space, the Grandland X has plenty of room for mobility aids such as wheelchairs or walking frames.
Some useful technology features are available too, such as the IntelliLink system that comes as standard. This allows you to use your smartphone via the vehicle's touchscreen or even with voice commands, providing complete relaxation and control. The range also offers ergonomic front seats for added comfort and various safety features including Side blind spot alert and automatic emergency braking.
View Vauxhall Grandland X Motability Offers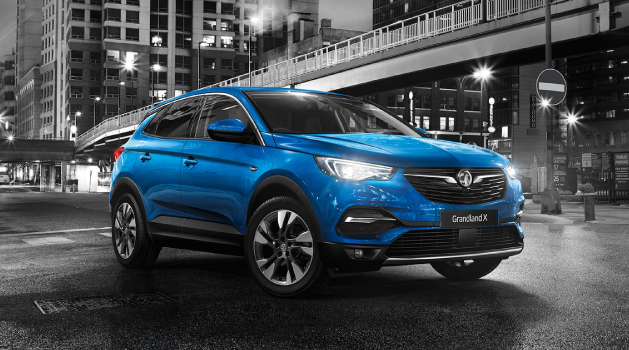 BMW 1 Series
The 1 Series is another premium Motability vehicle. The cockpit is high-quality and features a configurable 6.5-inch Control Display plus a heads-up display that is in the driver's line of sight for maximum convenience.
You can adjust the driving dynamics to suit you with Comfort and ECO pro modes, while the 8-speed automatic transmission is designed to provide optimum driving comfort and fuel efficiency, and you can even change gears manually using the paddles in the steering wheel. An extensive range of safety technology is available, including Park Assist, a reversing camera and Forward Collision Warning, so you know you're in safe hands on the road.
View BMW 1 Series Motability Offers at Stratstone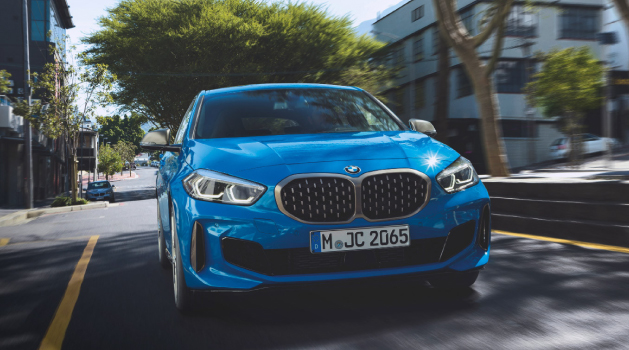 DS 3 CROSSBACK
The DS 3 CROSSBACK is one of the most comfortable and driver-friendly Motability vehicles around. The digital cockpit is designed so you can operate all the controls whilst concentrating on driving and enjoying the view of the surroundings from your high driving position.
As always with DS, you get a luxurious interior and advanced technology such as DS SMART ACCESS, which allows you to grant access to your car using an app - useful if family or friends will also be driving your Motability vehicle. A wide range of driver assistance and safety technology is available too, including DS DRIVE ASSIST, which takes the stress out of motorway driving, and DS MATRIX LED VISION, which makes driving in the dark easier by automatically adjusting the headlights.
View DS 3 Crossback Motability Offers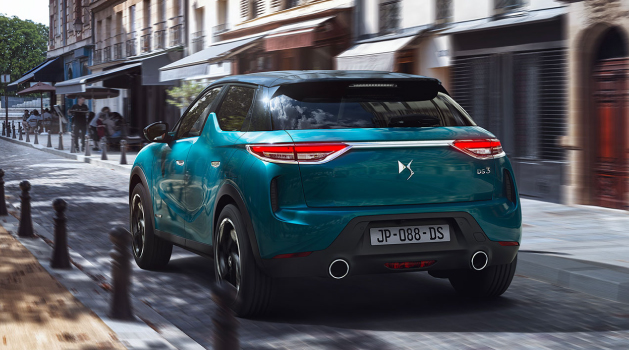 Ford Focus
This household name is best known as a fantastic family car, and it doubles up as a great Motability vehicle too. After all, it is right up there in terms of comfort, space and driver convenience. The Focus is easy to access with wide door openings, while the estate version has a hands-free tailgate, meaning the boot can be opened effortlessly. An adjustable load floor allows plenty of space for your stowage requirements. 18-way adjustable seats mean you can drive in comfort every time.
The latest Focus offers a sophisticated new 8-speed automatic transmission with improved acceleration and super-smooth gear changes. This could not be easier to operate, as Ford have replaced the traditional gear stick with a rotary dial. Furthermore, parking mode is automatically selected when you park the car.
View Ford Focus Motability Offers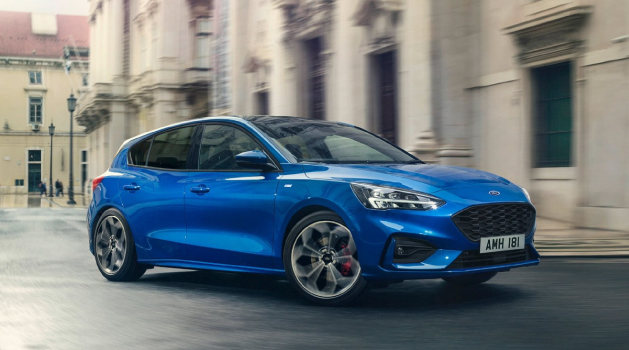 Mercedes-Benz A-Class
The A-Class gives you the chance to experience true luxury in your Motability car. With man-made leather finished seats and high quality materials throughout the cabin, the A-Class is a pleasure to drive every time. The new interface comprises a touchpad, touchscreen and multi-function steering wheel, allowing you to adapt your cockpit to suit you.
A choice of driving modes, such as Eco and Comfort modes, means you can alter the driving experience according to the situation. The automatic transmission options are a 7-speed conventional auto paired with the petrol engines, and an 8-speed dual clutch with diesel engines.
View Mercedes-Benz A-Class Motability Offers at Stratstone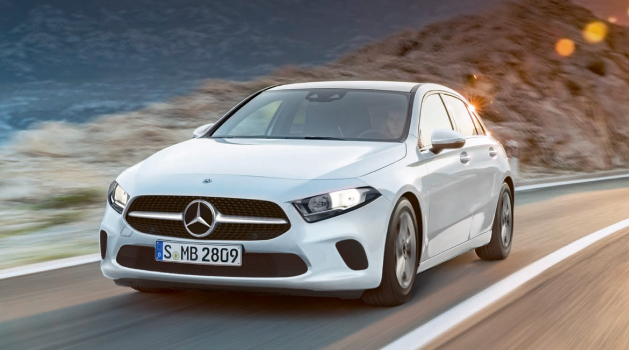 Hyundai Tucson
The Tucson SUV offers Hyundai's key selling points of economy, flexibility and comfort. It is ergonomically designed, with luxurious upholstery and a soft-touch dashboard to make your journey that much more pleasant. The interior is spacious and modular, with a 513-litre boot and up to 1503 litres of storage space when the rear seats are flat.
The 7-speed dual-clutch automatic transmission combines the fuel efficiency of a manual transmission (well over 40mpg) with the driving ease of an automatic, while there is also the option of a conventional diesel automatic with the bonus of four-wheel-drive. The intelligent safety technology available includes speed limit warning and driver attention alert, keeping you in safe hands.
View Hyundai Tucson Motability Offers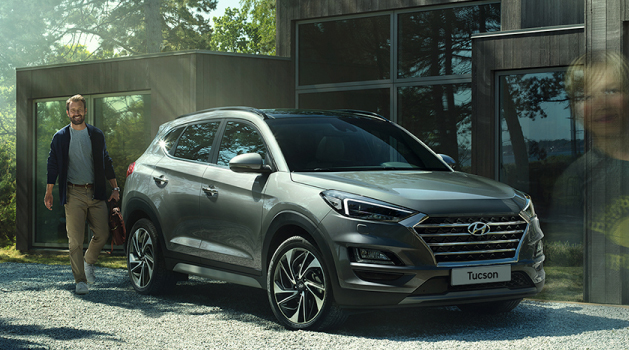 The range of Motability cars available just keeps growing. While we think these are some of the best Motability cars you can buy, there are plenty more ideal vehicles out there. Take a look at our Motability pages to browse the latest offers on great Motability cars.