Do Hybrid Cars with Manual Transmissions Exist?
26th Mar 2021
By Nathan Dale
What is a manual hybrid car?
A manual hybrid car is a vehicle that has two distinct features:
Both a combustion (petrol or diesel) engine and an electric motor providing power
A manual transmission with a clutch pedal
We are not talking about cars with paddle-shift gearboxes - they are classified as semi-automatic.
Currently, the only hybrid cars with manual transmissions are mild hybrids. This means they cannot travel on electric power alone, and the electric motor simply reduces the workload of the petrol engine, thereby lowering fuel consumption, boosting power, or both.
Mild hybrids do not require plugging in, as they recharge the batteries while you drive.
How do manual hybrid cars work?
Driving a hybrid car with a manual transmission is no different to any other manual vehicle. In fact, you'd find it difficult to tell just from driving that the vehicle was a mild hybrid, such is the similarity of the on-road experience.
Under the bonnet however, clever things are happening. A small battery is storing electrical energy, ready to send to the electric motor when needed.
The vehicle's onboard computer automatically determines, in real time, the most efficient way to deploy the electrical boost to the car's powertrain. This lowers the amount of work the combustion engine has to do, which means you use less fuel.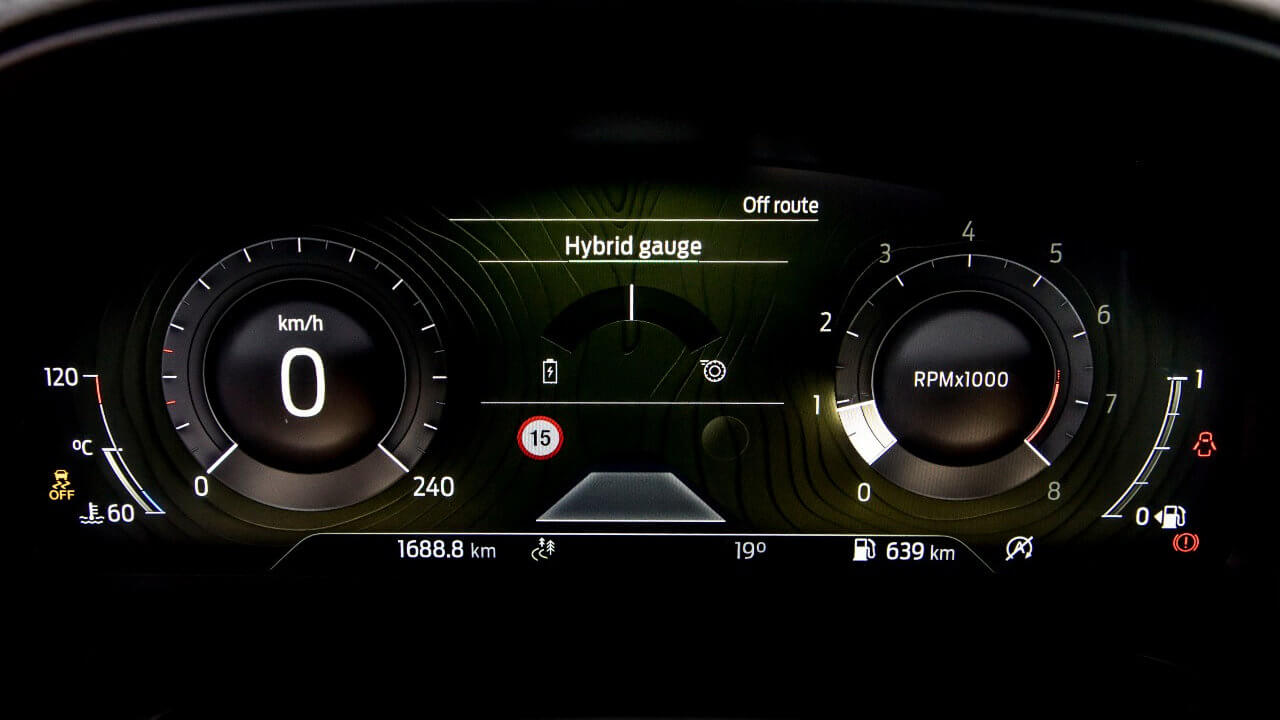 Is it possible to buy a manual full hybrid?
Full hybrids, which can travel on electric power alone for short distances, are not available with a manual transmission. This is because there is no benefit to using a manual transmission in conjunction with pure electric power, even for short bursts.
Are there any plug-in hybrids with manual transmissions?
No, there are no plug-in hybrids with manual transmissions, for the same reasons as above. There are some that allow you to change gear using steering wheel paddles, but these are semi-automatic gearboxes.
Best manual hybrid cars
Ford Puma mHEV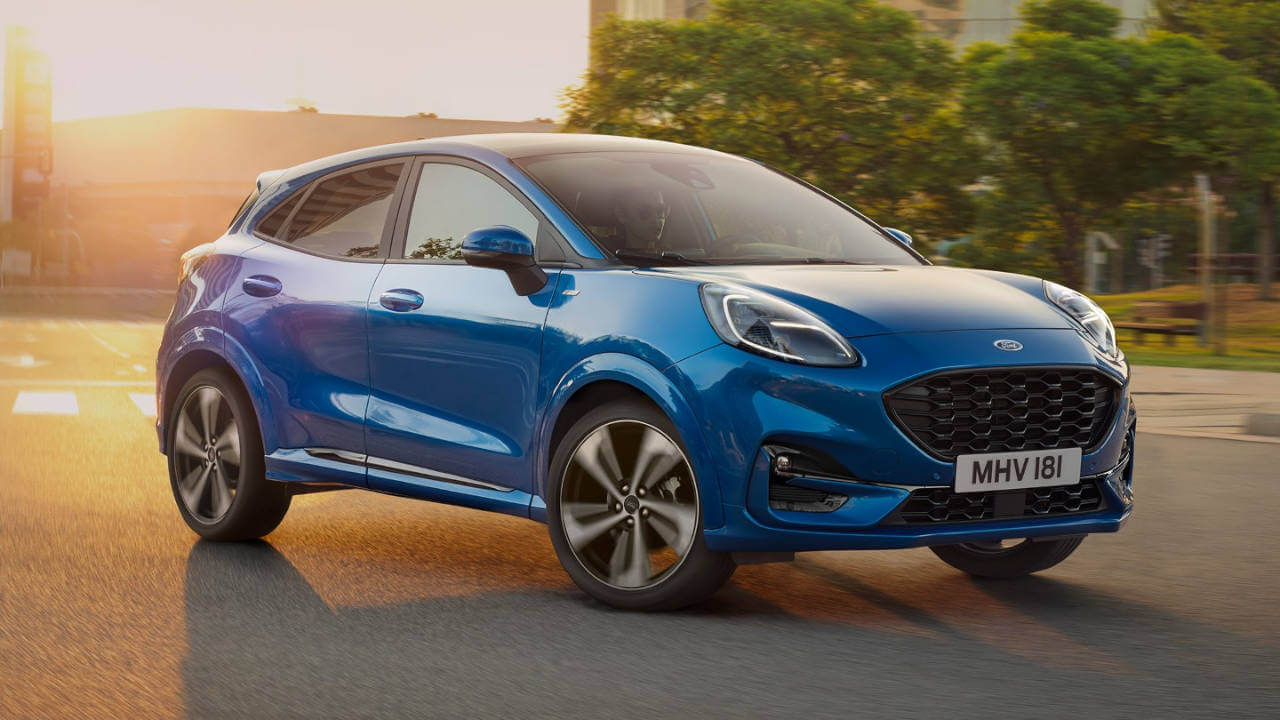 Available since 2019, the Ford Puma mHEV combines Ford's multi-award-winning 1.0-litre EcoBoost petrol engine with 48V mild hybrid technology. The result is excellent efficiency and performance, with both 123bhp and 153bhp versions available, paired with a six-speed manual transmission.
It's a stylish compact crossover model that has proved tremendously popular since its launch, scooping a whole host of awards including WhatCar? Car of the Year, Parkers Car of the Year and the Autocar Game Changer award.
Fuel economy is rated at around 50mpg depending on which version you get, around 8-10 percent better than the models without mild hybrid tech, which can also be found in the larger Kuga.
Hyundai Tucson MHEV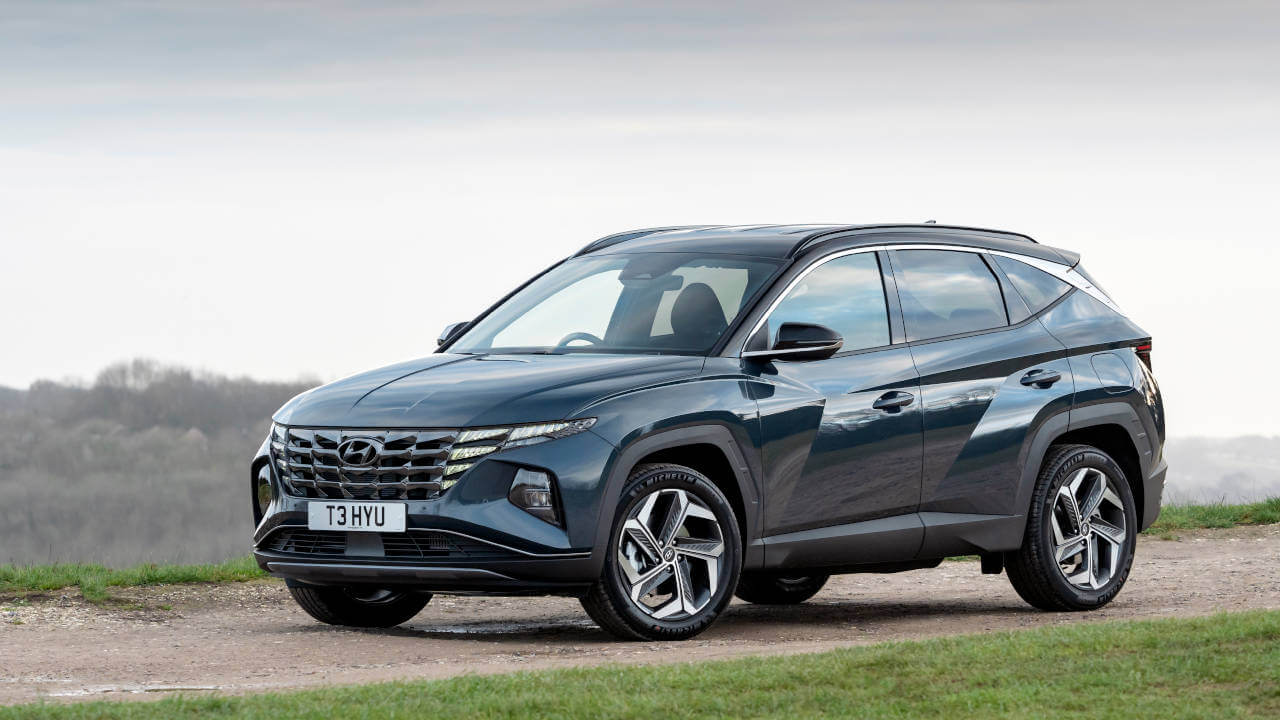 Bringing the popular Hyundai Tucson right up to the modern era (and quite possibly beyond), the latest generation features mild hybrid technology that can be paired with a manual gearbox.
Manual mid-size SUVs are becoming increasingly scarce, so it's nice to be able to row your own gears in a modern, efficient and distinctive vehicle such as the Tucson. It's two-wheel drive only, but unless you take part in significant off-road adventures, this combination will serve you just fine in normal everyday driving scenarios.
Fuel economy of around 50mpg is impressive for a vehicle of this size, and is testament to the brilliant efficiency of Hyundai's mild hybrid system.
Ford Fiesta mHEV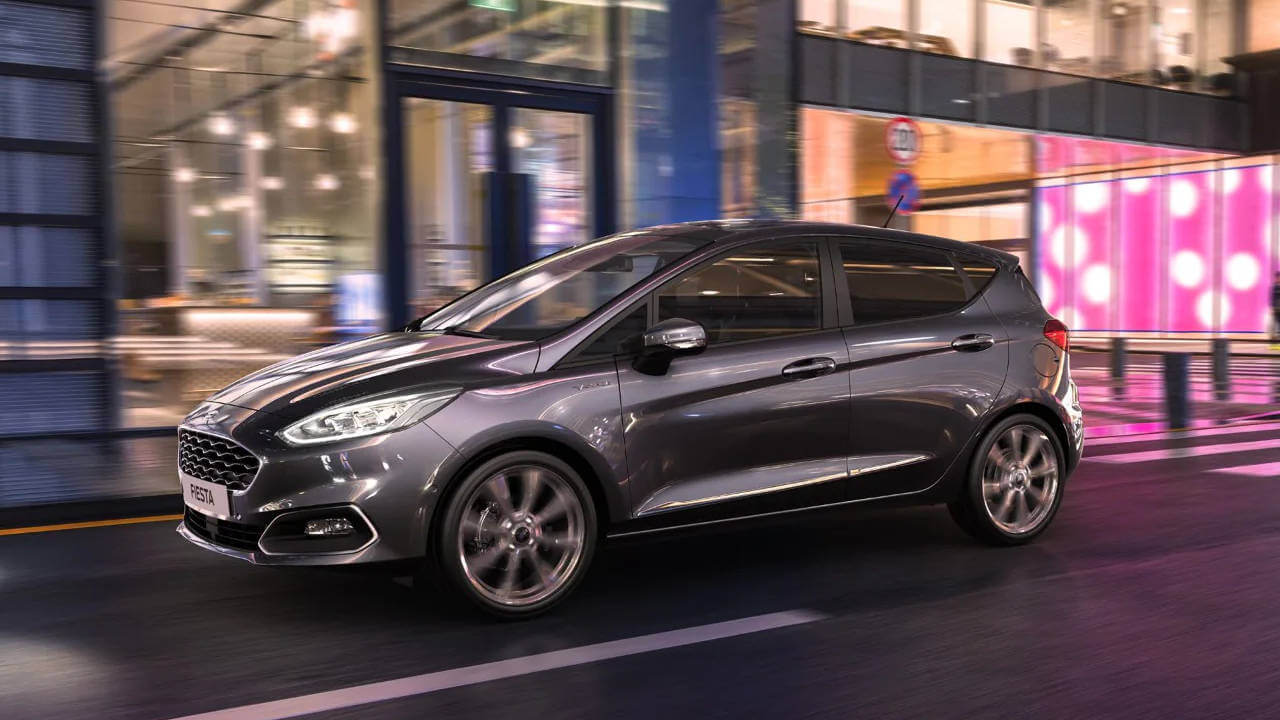 Ford are big on mild hybrid technology, believing it to be highly beneficial for UK drivers while retaining the great value and affordability that Ford cars are known for.
The Fiesta, as the best-selling car in the UK, uses the same 48V mild hybrid battery tech as its bigger brother, the Focus, to lower CO2 emissions and fuel consumption, making it very economical to run.
You should expect to reach fuel consumption of around 55mpg in everyday driving with the mild hybrid Fiesta.
Kia Stonic MHEV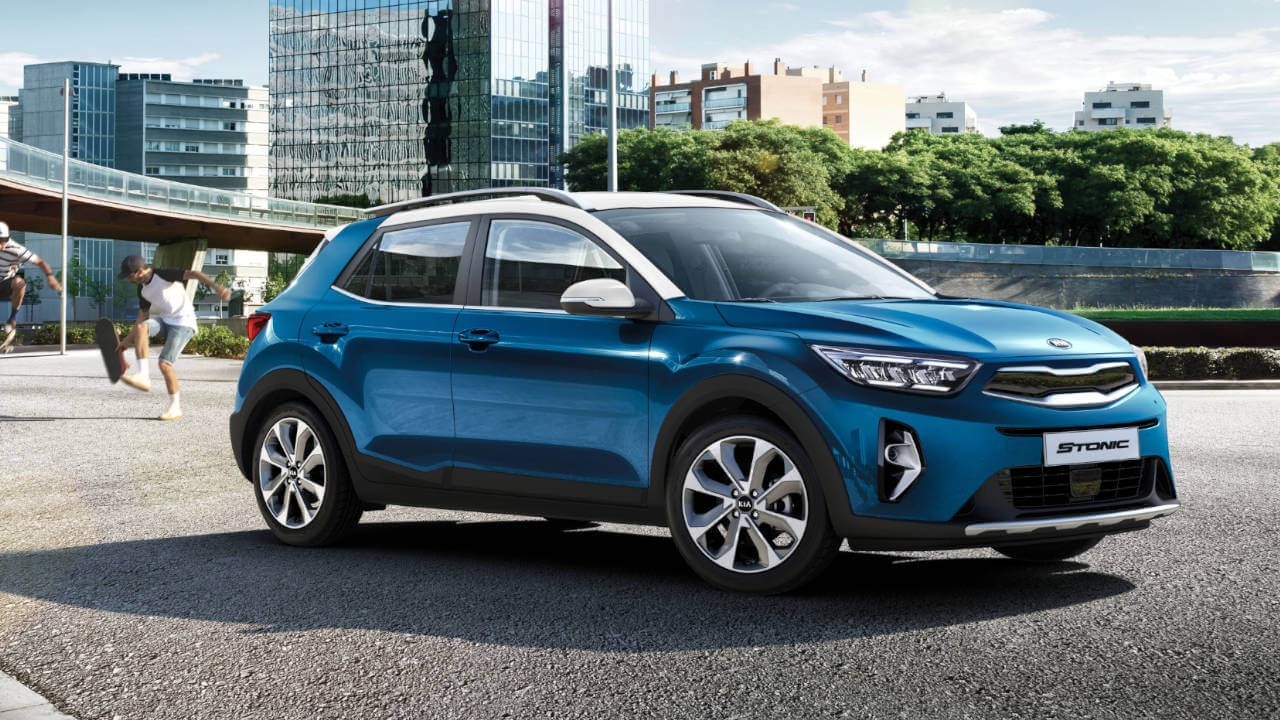 The Kia Stonic is the exact size and shape of vehicle you think of when you hear the words "compact crossover". It has been designed to appeal to the increasing number of buyers who need a family hatchback, but prefer to sit higher up in the car.
Mild hybrid versions of the Stonic deliver all of this and more, including excellent fuel efficiency and better performance. MHEV versions of the Stonic get a useful 20 percent power increase over the standard versions.
Fuel consumption is only slightly improved at around 50mpg, but the Stonic MHEV proves that hybrid technologies aren't just about emissions - they can enhance the driving experience, too.
Suzuki Ignis SHVS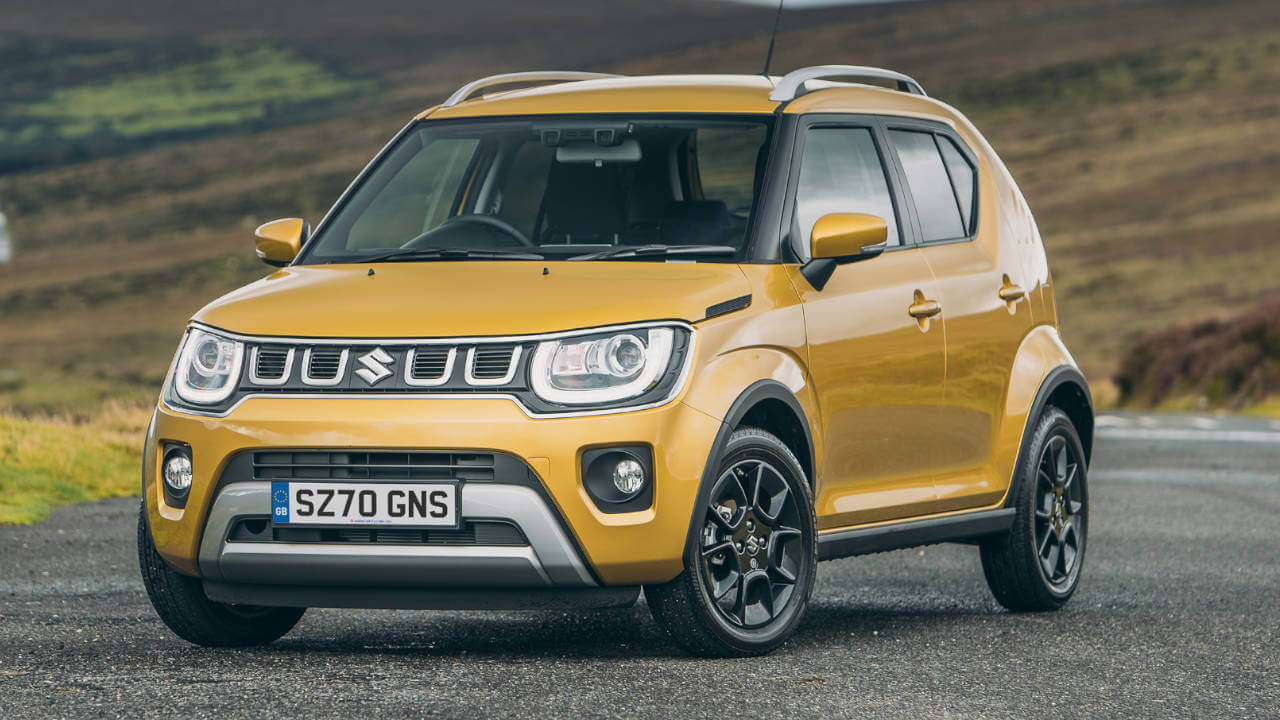 A quirky and original car that certainly stands out on the roads, the Ignis, reintroduced to the UK in 2017, also sports mild hybrid technology. Suzuki were one of the early adopters of MHEV tech, and implemented it seamlessly into the Ignis.
Efficiency is very good, and the little Ignis mild hybrid can even be paired with a four-wheel drive system for that extra bit of traction, should you live down a dirt road.
In case you were wondering, SHVS stands for Smart Hybrid Vehicle by Suzuki. Fuel economy is around 54mpg on average.
Find your perfect mild hybrid car with Evans Halshaw
Whether you are looking for a new or used car there are plenty of manual hybrid vehicles to choose from, produced by a variety of well-known automotive brands.
At Evans Halshaw, we are passionate about the latest automotive technology. For further information or advice about which hybrid vehicle might be most suited to you, get in touch with us today.