Top 10 Best Cars With Three ISOFIX Points
25th Nov 2022
What is ISOFIX?
ISOFIX is a system used in cars to provide a safe and secure way of attaching child car seats into the vehicle.
The ISOFIX car seat attaches onto the ISOFIX anchor points in the car, and an additional support leg or top tether point may also be included to provide further support and prevent the car seat rotating upon impact.
It's been mandatory for all new vehicles launched from November 2012 to be fitted with ISOFIX anchor points, but the number of these ISOFIX points in the car can vary.
Although it's fairly standard to have two ISOFIX fitting points in the rear side seats of a car, this doesn't really help larger families. Thankfully, there are some vehicles that benefit from three or more ISOFIX points, making them perfect for big families that ferry round lots of younger children.
These are some of our top picks for cars with three or more ISOFIX points.
DS 7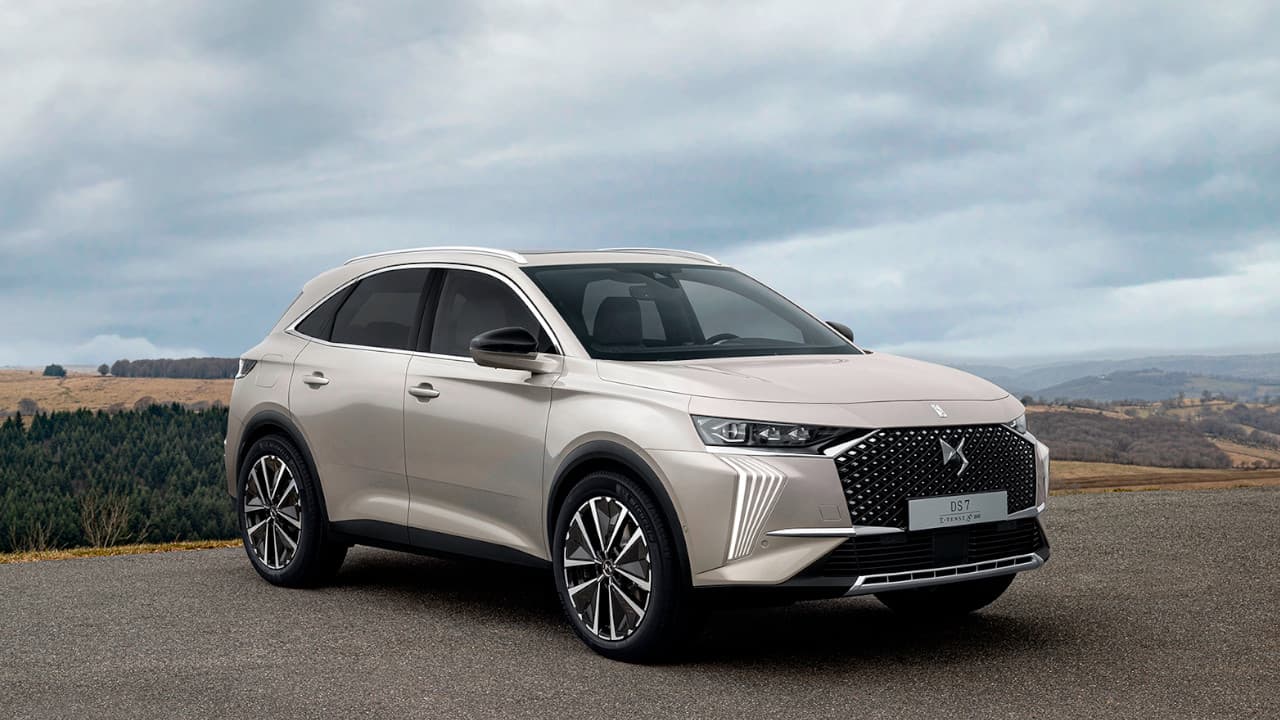 The DS 7 is a sizeable SUV, with a sleek and sharp exterior design, plush and comfortable interior, and a range of features packed inside too.
This appealing family car offers three ISOFIX mounting points and is designed to offer a comfortable experience for both the driver and passengers.
Inside the DS 7, there's an abundance of cutting-edge technology and safety features, with DS DRIVER ATTENTION MONITORING and DS DRIVE ASSIST as just two examples.
The DS 7 offers a luxurious experience for everyone onboard, so if you're looking for a high-performing SUV that gives you an enjoyable driving experience, whilst still wanting the space for the kids' ISOFIX seats, the DS 7 is a perfect choice.
Search New DS 7 Offers
Read Our DS 7 Review
Nissan LEAF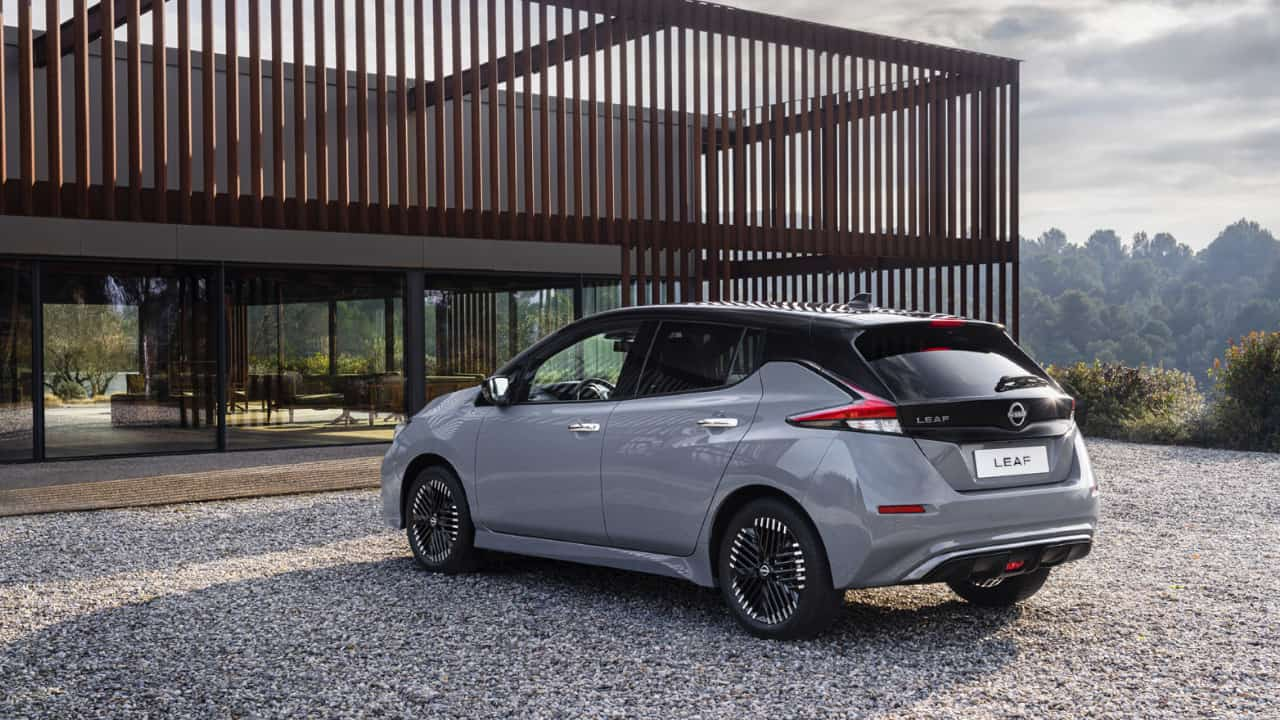 Gone are the days when the Nissan LEAF was the only electric car with three ISOFIX points, as there's now the Renault Zoe and Tesla Model S that also offer three anchor points.
However, the Nissan LEAF is still our pick of the three as it's much more practical as a family car compared to the Zoe and Model S.
It's more affordable than the Tesla Model 3 and gives more space inside when compared with the Renault Zoe, making it perfect for families who want to be more environmentally conscious whilst still getting top-notch safety for all their passengers.
It's incredibly smooth and quiet to drive thanks to its electric nature, as well as being surprisingly powerful and providing a decent range of up to 239 miles depending on the specification.
Search New Nissan LEAF Offers
Read Our Nissan Leaf Review
Kia Sorento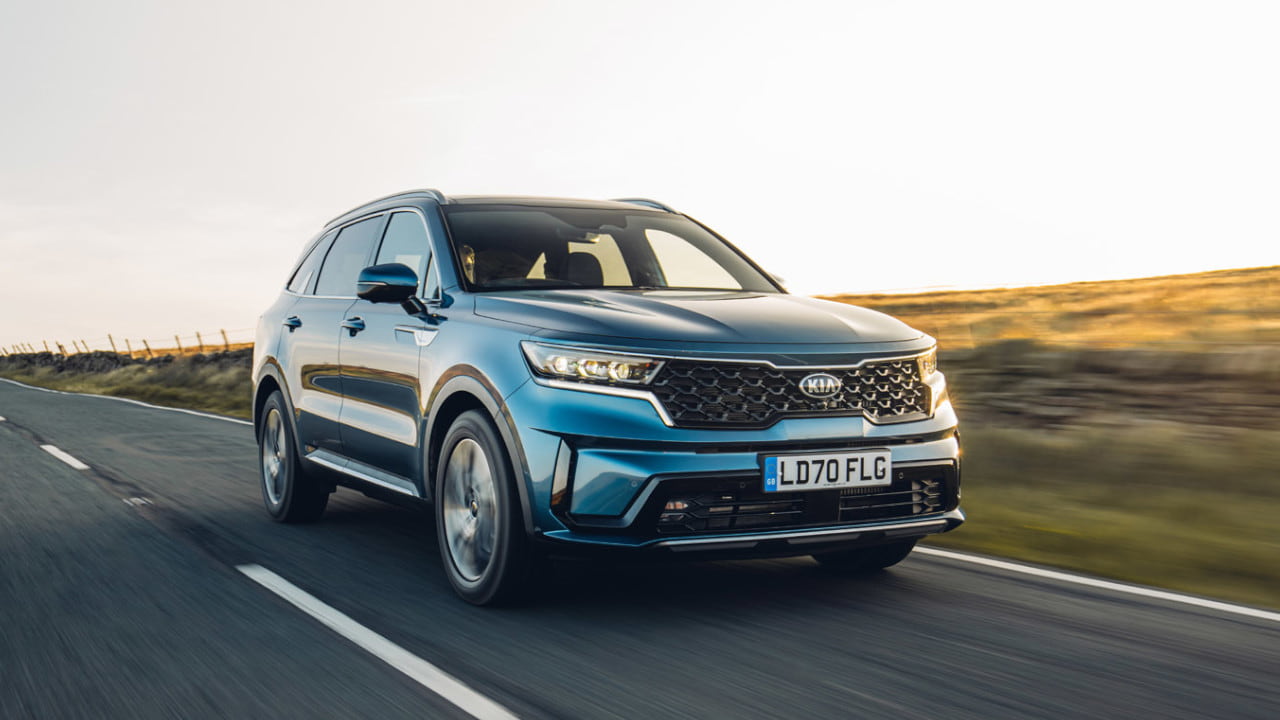 As a 7-seater SUV, the Kia Sorento has plenty of space for the whole family, including space for up to four ISOFIX child seats.
The newer update of the Sorento also offers an improved fuel economy, lower emissions, and reduced running costs than previous versions, whilst performance has actually increased.
There's a whole host of features for you to enjoy and plenty of technology to make the driving experience much more refined than previous models. With incredible safety features such as Driver Attention Warning, Lane Following Assist, and Smart Cruise Control, you can be sure your little ones are as safe as possible while you drive.
With powertrain choices of diesel, self-charging hybrid (HEV), and plug-in hybrid (PHEV), no matter what you're looking for, the Kia Sorento is a solid choice for a family car.
Search New Kia Sorento Offers
Read Our Kia Sorento Review
Peugeot 3008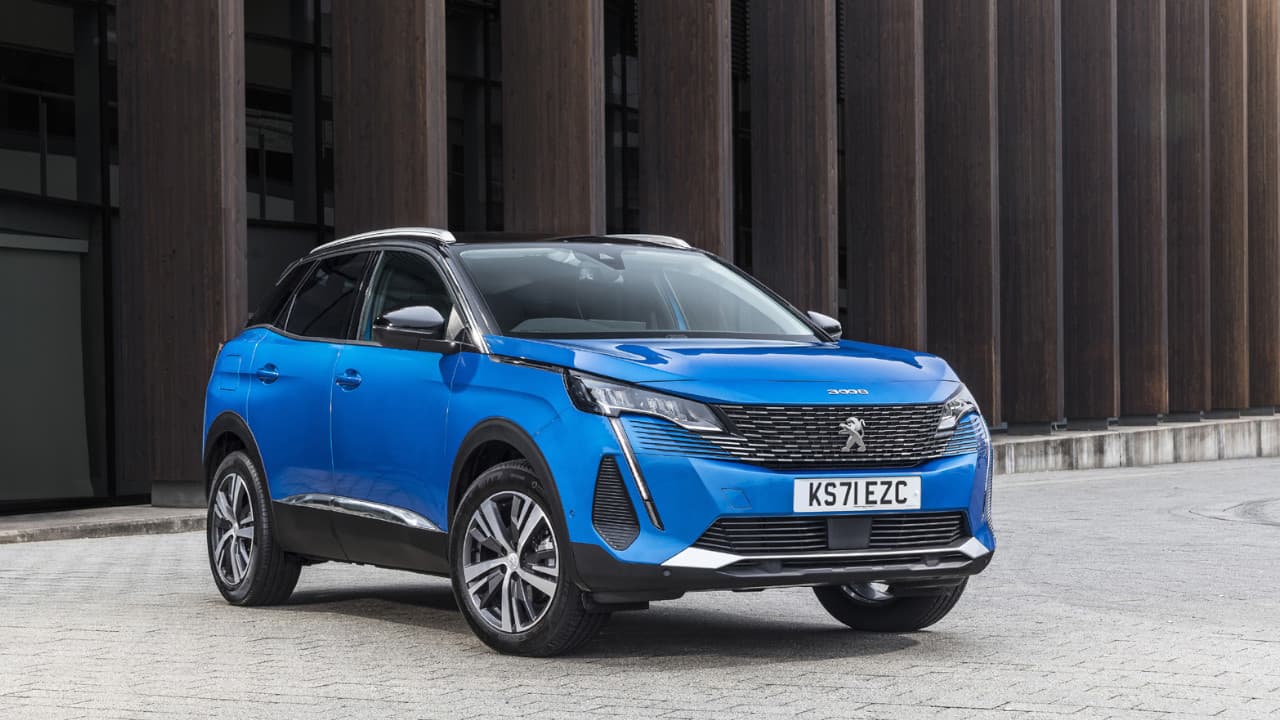 The Peugeot 3008 is a striking family car, coming with three ISOFIX mounting points as well as a rating of five stars on the Euro NCAP safety test, making it a perfect and safe choice for families.
There are two ISOFIX points on the rear side seats and another in the front passenger seat. The doors for the Peugeot 3008 open really wide, so there'll be no issues getting any larger child seats into the rear of the car.
This mid-size SUV is the perfect addition to Peugeot's range and slots in between the 2008 and 5008, and comes in a range of specification levels and engine options.
And, with handy features such as Advanced Grip Control that provides four different driving modes (Normal, Snow, Mud, and Sand), the driving experience will be exceptional for everyone, making it a perfect choice for both drivers and passengers.
Search New Peugeot 3008 Offers
Citroën Grand C4 SpaceTourer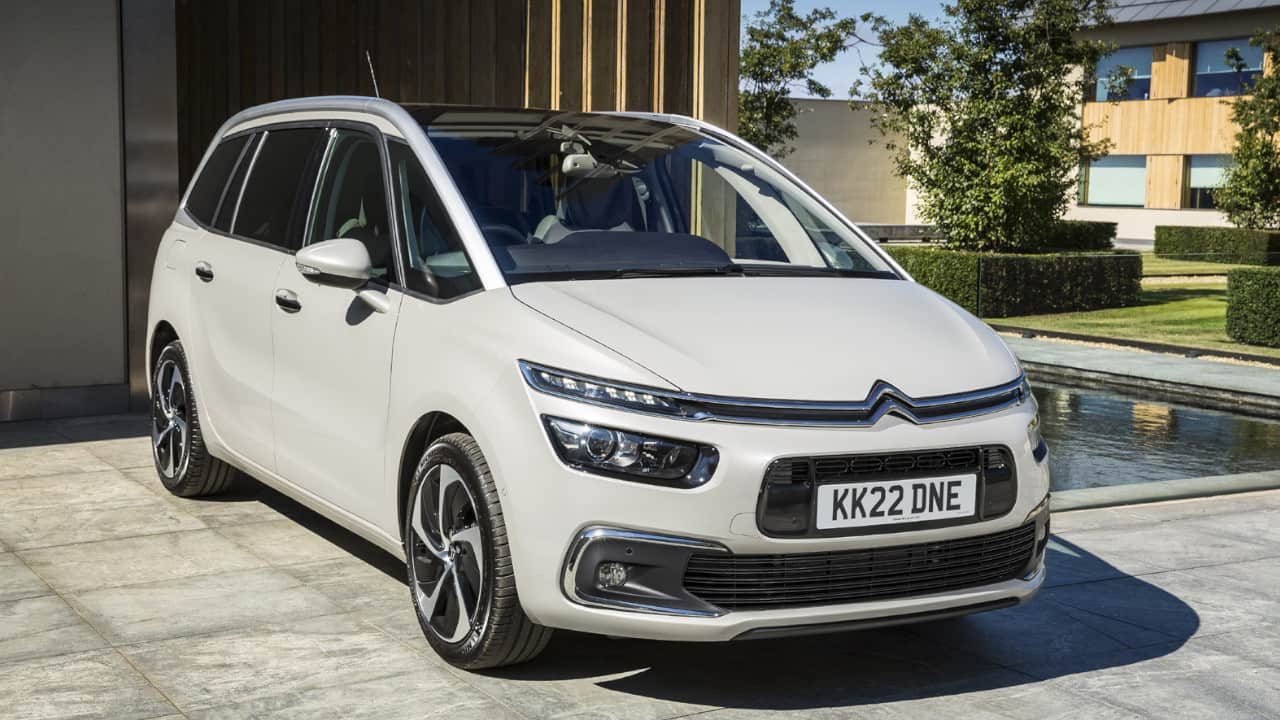 Citroën's Grand C4 SpaceTourer, formally the C4 Picasso, has been designed with families in mind.
This 7-seater MPV comes with three ISOFIX points that make fitting child seats a breeze as they're easy to access, and the lower floor height coupled with broader door openings means the kids can climb in by themselves.
The interior is really spacious and great for the whole family, coming with plenty of handy additional storage spaces. If you don't need all seven seats, the boot capacity can reach 793 litres with the third row of seats folded down.
This is an efficient and practical MPV, available with either a petrol or diesel engine that produces up to 162bhp depending on the engine variant. Ticking a bunch of family-friendly boxes, this is one MPV that can't be overlooked when it comes to spacious family cars.
Search Used Citroën Grand C4 SpaceTourer Offers
Skoda Fabia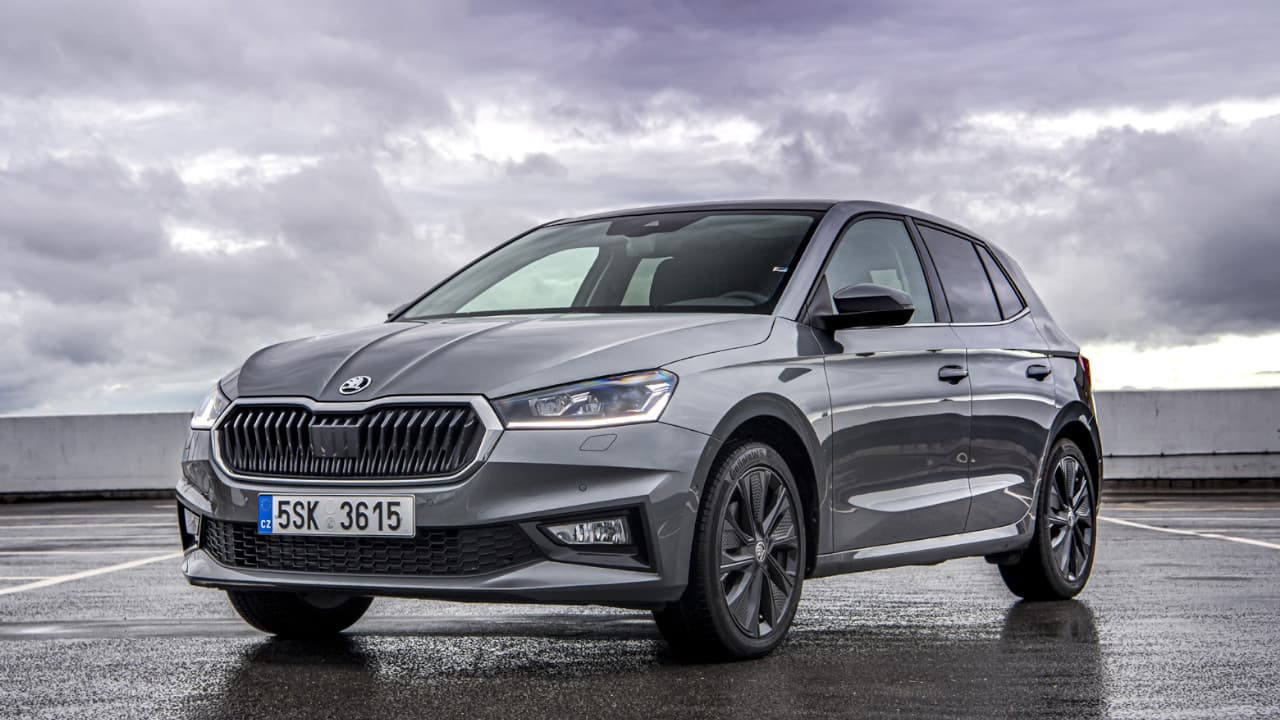 As a hatchback, the Skoda Fabia is one of the smaller models on this list, perfect for if you don't need as much space but still want those three handy ISOFIX points.
Despite being a bit smaller than other models, this supermini is packed full of quality technology, plenty of useful storage spaces, and with a variety of safety features, it's no wonder the Fabia was awarded a five-star Euro NCAP rating. Some of these features include blind spot detection, light assistant, rearview camera, and driver fatigue system.
The Fabia is also surprisingly spacious inside, offering a comfortable and enjoyable ride for driver and passengers, both in the front and rear, which can be difficult for a supermini to achieve.
With 380 litres of boot space available, you'll have plenty of room for your food shopping, even with the kids in tow, but the rear seats can also be folded down to give 1,150 litres of boot space if needed.
Search Used Skoda Fabia Offers
Land Rover Discovery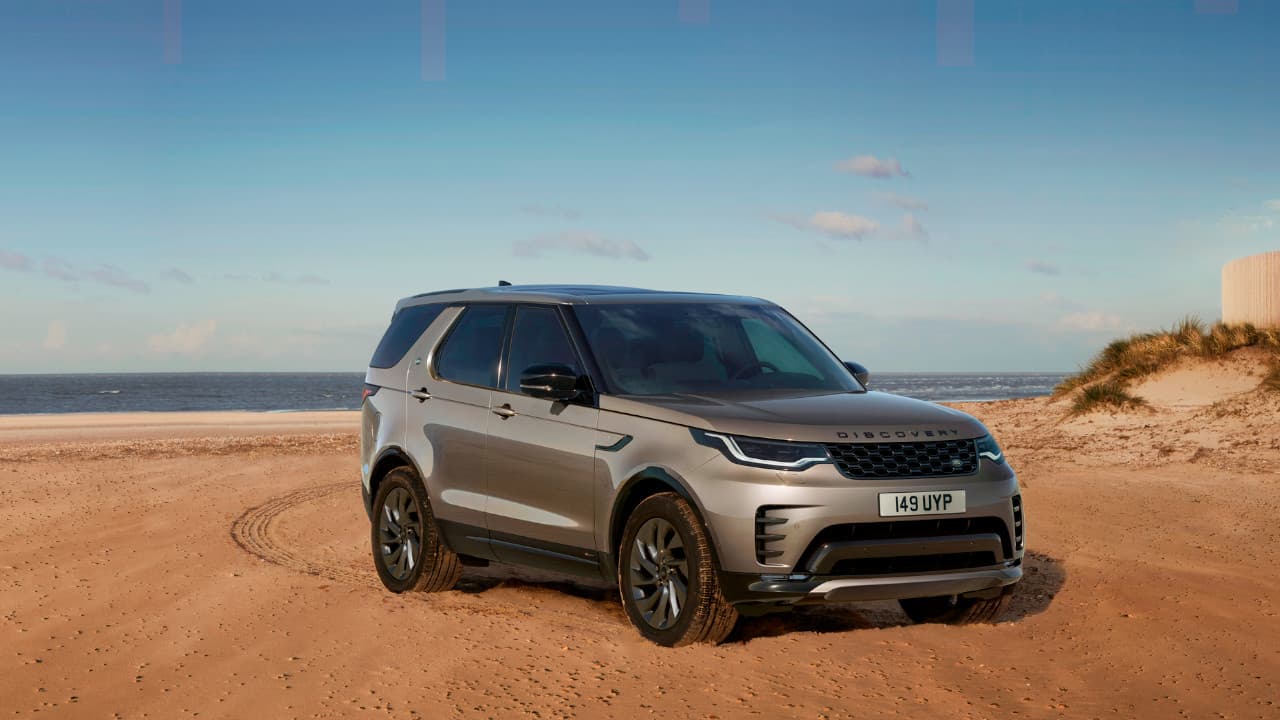 This huge SUV comes with seven seats, making it incredibly comfortable and spacious for the whole family. The Land Rover Discovery is one of the more premium models on this list, but with the higher price comes more features and quality to enjoy.
There's plenty of space so even if adults are in the rear seats, they won't feel pinned in, and with a grand total of five ISOFIX points, this is the perfect model for families with lots of small children.
The Land Rover Discovery is also known for its excellent off-road capabilities, thanks to the four-wheel drive system, making it a high-performer in all seasons and weather conditions.
The plush and luxurious interior of the Discovery is top-notch, with high-quality materials used throughout, and features like an impressive sound system, rear-heated seats, and front heated and cooled seats make the drive enjoyable for everyone.
Search Used Land Rover Discovery Offers
Mercedes-Benz GLB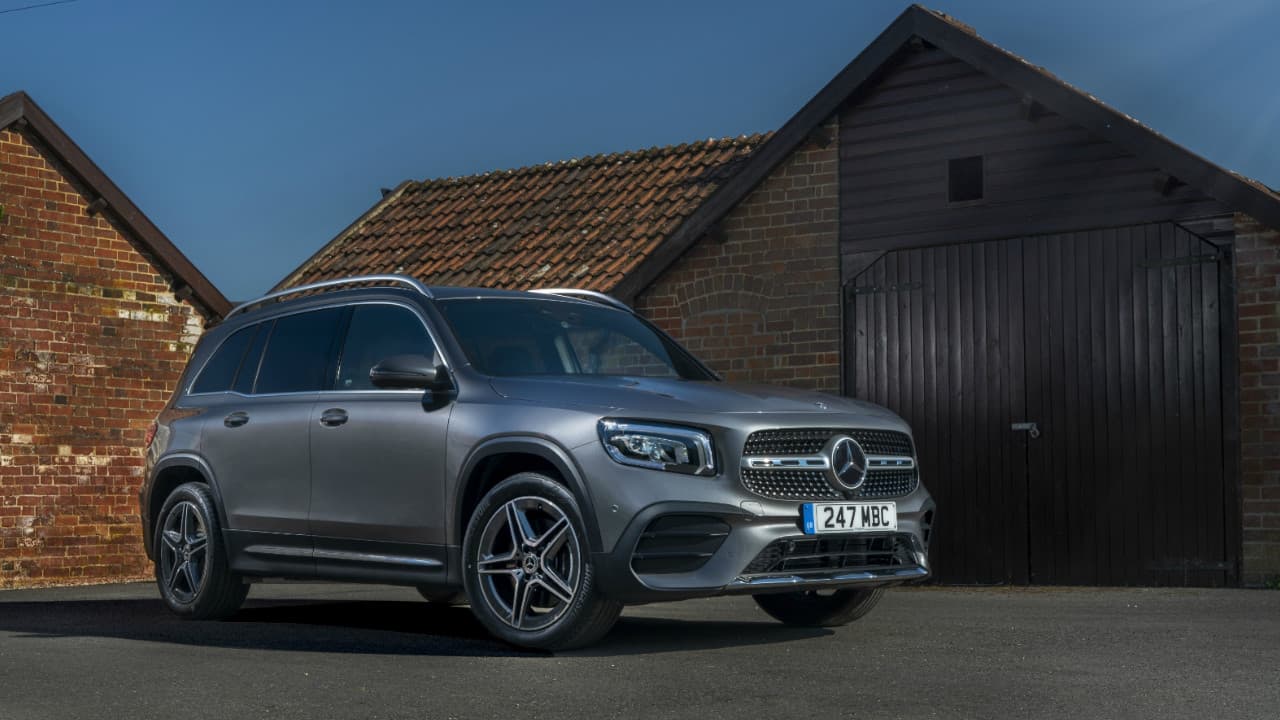 With 7-seater capacity and four ISOFIX mounting points, the Mercedes-Benz GLB is another great choice for large families. The points can be found on the outer seats of the middle row and on both seats in the third row.
The interior space is very functional, with the middle row of seats folding to improve access to the third row, so even if you're putting ISOFIX seats right in the back, it shouldn't be too hard to get to.
There's also a high performance version too, so if you don't want to sacrifice performance for the extra space, the GLB is a great choice. The performance version produces 302bhp and can get from 0 to 62mph in just 5.3 seconds. Other versions, like the 2.0-litre diesel, still provide a more than capable 187bhp, whilst also returning a decent 47mpg and coming with all-wheel drive.
Search Used Mercedes-Benz GLB Offers
Audi Q5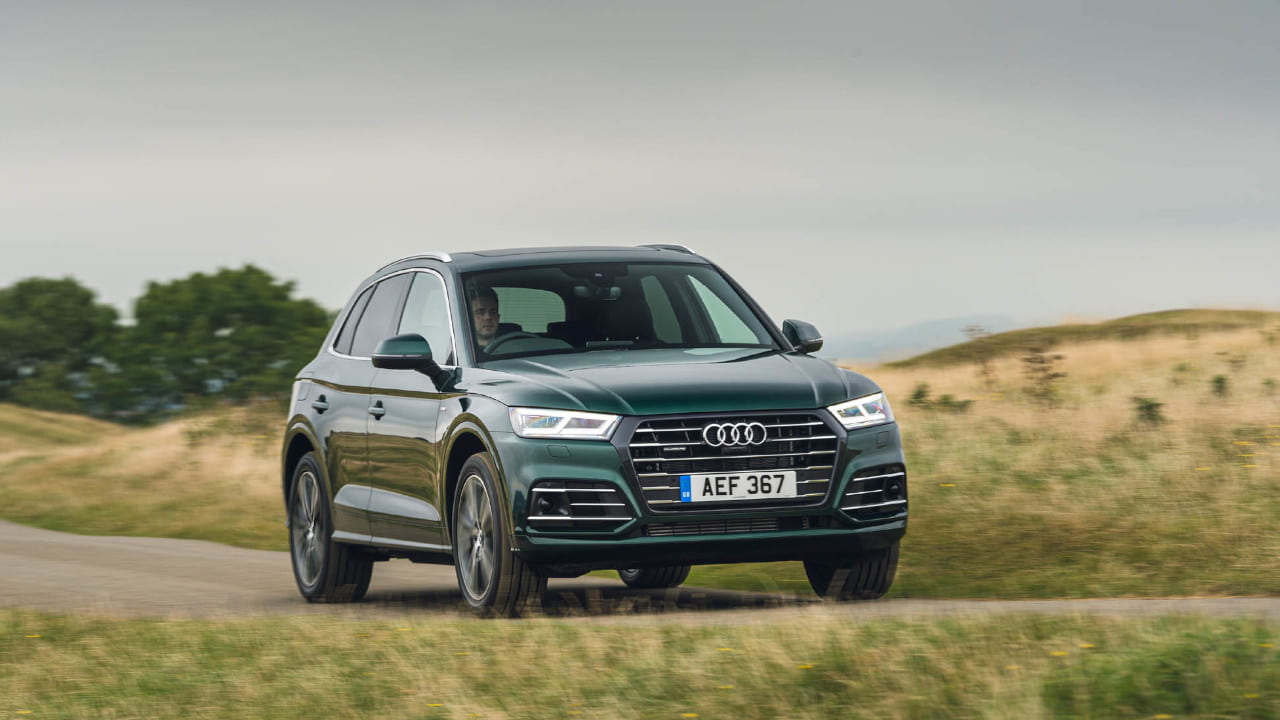 The Audi Q5 has a comfortable and luxurious interior that is a joy to travel in. With three ISOFIX mounting points included, the Q5 is great for growing families that want a bit of an upmarket feel from their vehicle.
Typical of Audi, there's a whole host of features and technology included in the high quality interior, with an easy-to-use infotainment screen as a focal point in the centre of the dashboard.
There's also a multitude of safety features including autonomous emergency braking, Audi pre-sense collision warning system, Hill Hold Assist, cruise control with speed limiter, and Audi Parking System Plus. All these systems and features will help ensure that you and your children are safe as you drive the Q5.
Search Used Audi Q5 Offers
Volkswagen ID.4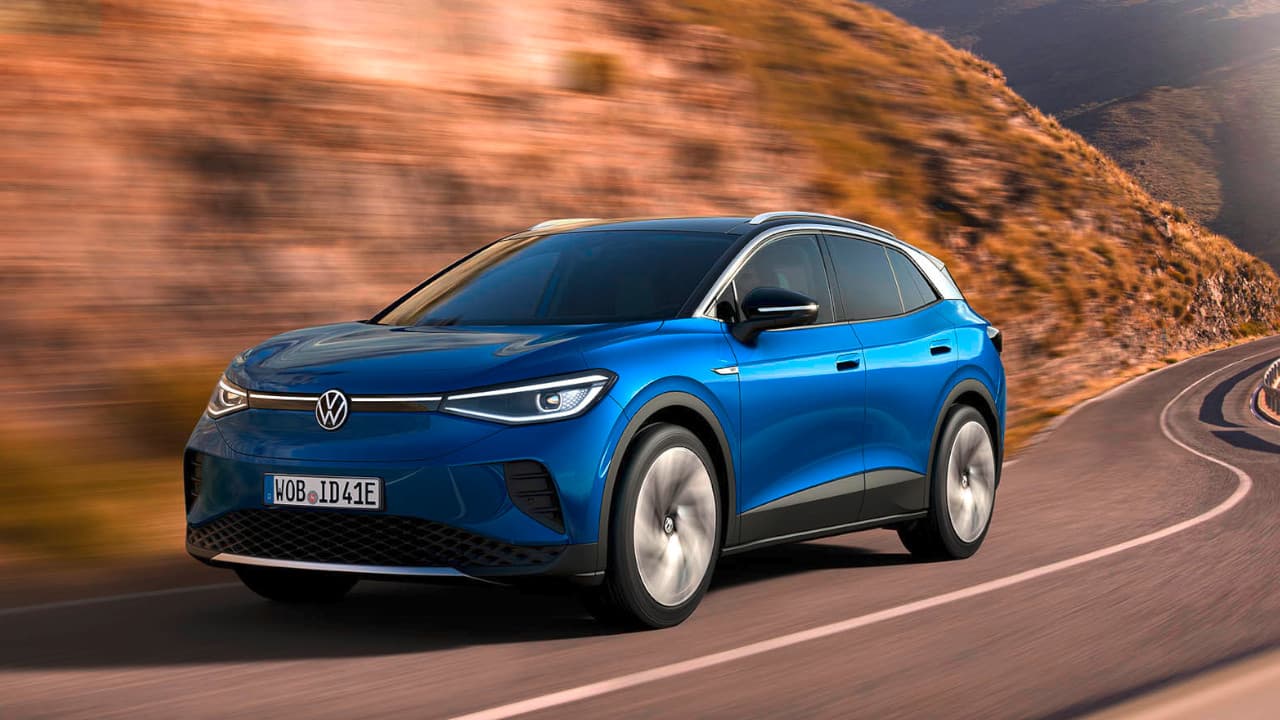 Our final choice is the Volkswagen ID.4, a practical, all-electric SUV, that comes with three ISOFIX mounting points. One of the points is in the front passenger seat, and the other two are on the side seats in the rear.
The interior cabin is quite roomy, which is partly due to a longer wheelbase than standard 5-seater SUVs, but there's plenty of space if adults need to be sitting in the rear seats too.
Large door openings make it easy and stress-free to fit ISOFIX child seats into the rear of the cabin. There's also so much more legroom and space for passengers, making it a super enjoyable experience.
There's a range of specifications available, but each comes with the central touchscreen, heated front seats, adaptive cruise control, and LED highlights as standard, as well as an extensive list of safety features.
Search Used Volkswagen ID.4 Offers
Discover your family car with Evans Halshaw
We understand it can be tricky to find the perfect car for all your family needs, but we trust these models have given you some more options to choose from.
With our extensive range of new and used cars, whether you're looking for a perfect car for three kids, a smaller family hatchback, or larger 7-seater cars, there'll be something for you at Evans Halshaw.
You can also head to our blog section to find out more, as we regularly update this with buying guides and general motoring advice.