Used Cars That Can Fit 3 Child Seats in the Back
28th Jan 2021
What cars can fit three child seats in the back?
There are a lot of 'family' cars on the market but which family cars can actually fit three child car seats on the back seat?
It's now a legal requirement in the UK that children up to the age of 12 years old or 135 centimetres tall, whichever comes first, sit in a child seat. Therefore, larger families with three children will require enough space on the back seat of a car for three car seats.
Here is a list of our top 10 cars that provide the space for three child car seats on the back seat (middle row of a 7-seater vehicle).
Some cars have three ISOFIX points, however, some only have two on the outer rear seats meaning the child seat in the middle seat will need to be secured using the seatbelt. It has been made clear throughout this blog whether each car has three ISOFIX points or not.
Peugeot 5008 (Second Generation)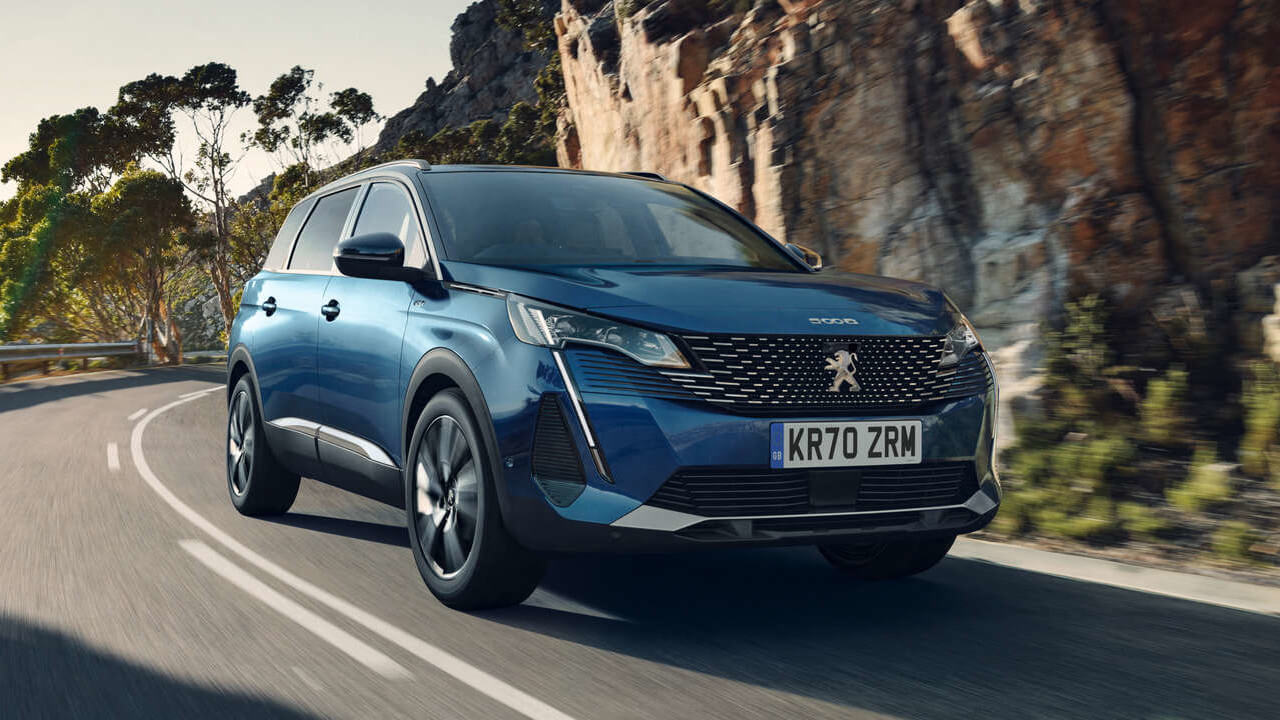 In 2017 the Peugeot 5008 was radically changed from an MPV (Multi Purpose Vehicle) to a stylish SUV (Sport Utility Vehicle) and it then went on to receive a facelift in September 2020.
Boasting three separate seats in the second row, each with ISOFIX mounts and top tether points, the Peugeot 5008 can comfortably fit three child seats on the back seats.
As this is a 7-seater vehicle the third row seats can also be used, however, they don't have ISOFIX mounts meaning those seats can only be used with seatbelt-secured child seats. If you don't need the extra seats in the third row they can be removed and stored separately.
The Smart Electric Tailgate makes it easier to load your boot even when your hands are full and it can be activated by a swift foot motion under the bumper.
Search Used Peugeot 5008
Kia Sorento (Third Generation)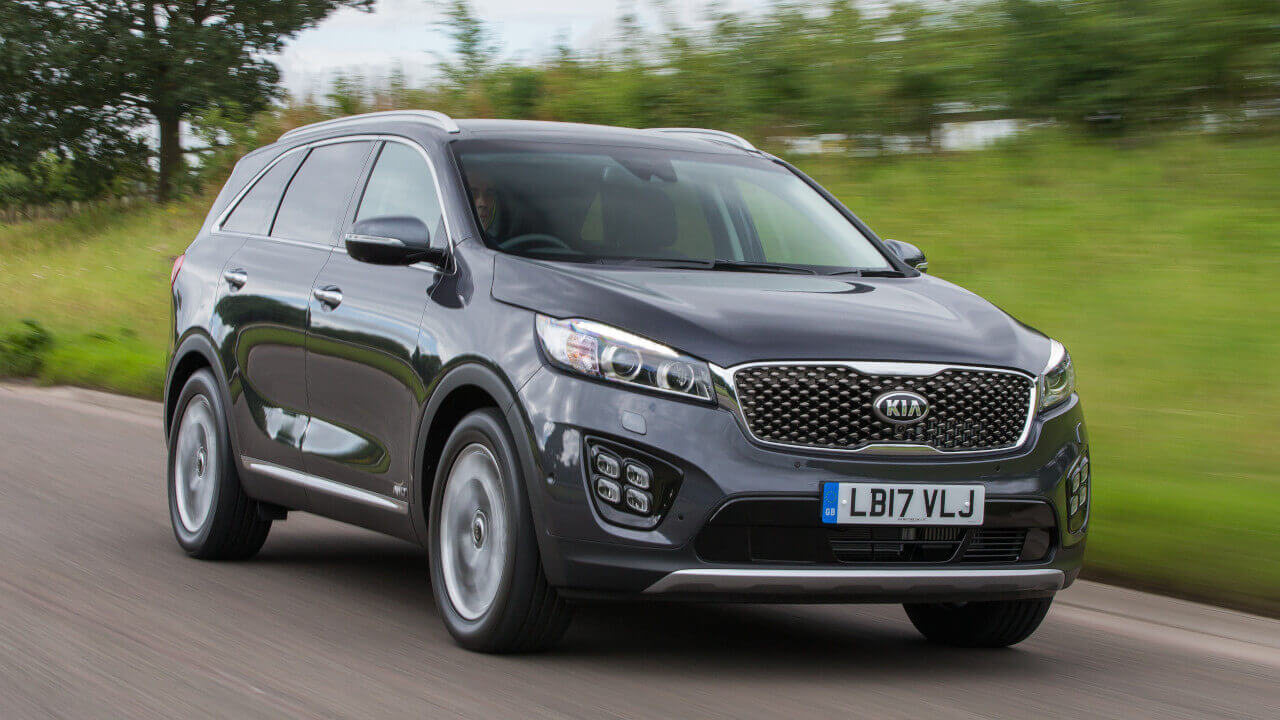 The Kia Sorento is a very spacious 7-seater with ample boot space for the essentials when going out with the family.
Three child seats can easily fit across the second row of seats. There are ISOFIX mounting points on the two outer seats of the second row and top tether points for all three second row seats. However, the third row of seats aren't suitable for child seats as there are no ISOFIX or top tether points.
All Sorentos are four-wheel drive and this large SUV offers a very comfortable ride for families. Furthermore, the boot is a practical shape and the floor is flush with the boot opening making it easier for loading bulkier items such as a pram.
Search Used Kia Sorento
Citroën Grand C4 SpaceTourer (Second Generation)
Formerly known as the Grand C4 Picasso, the Citroën Grand C4 SpaceTourer is a 7-seater MPV offering superior comfort and stylish looks.
Three child seats can fit across the middle row with ease, whilst being safe and secure due to the three ISOFIX points. There are also tray tables on the back of the front seats which are useful for long car journeys so children can occupy themselves by colouring or even eat a snack without making a lot of mess in the car.
For added peace of mind, the Citroën Grand C4 SpaceTourer features many driver aids and safety technologies, so you can rest assured that your family are as safe as they can be whilst travelling.
Furthermore, the boot can be opened by waving your foot beneath the car and a large boot space ensures you can fit everything you will need for a day out with three children, including buggies.
Search Used Citroën Grand C4 SpaceTourer
Seat Alhambra (Second Generation)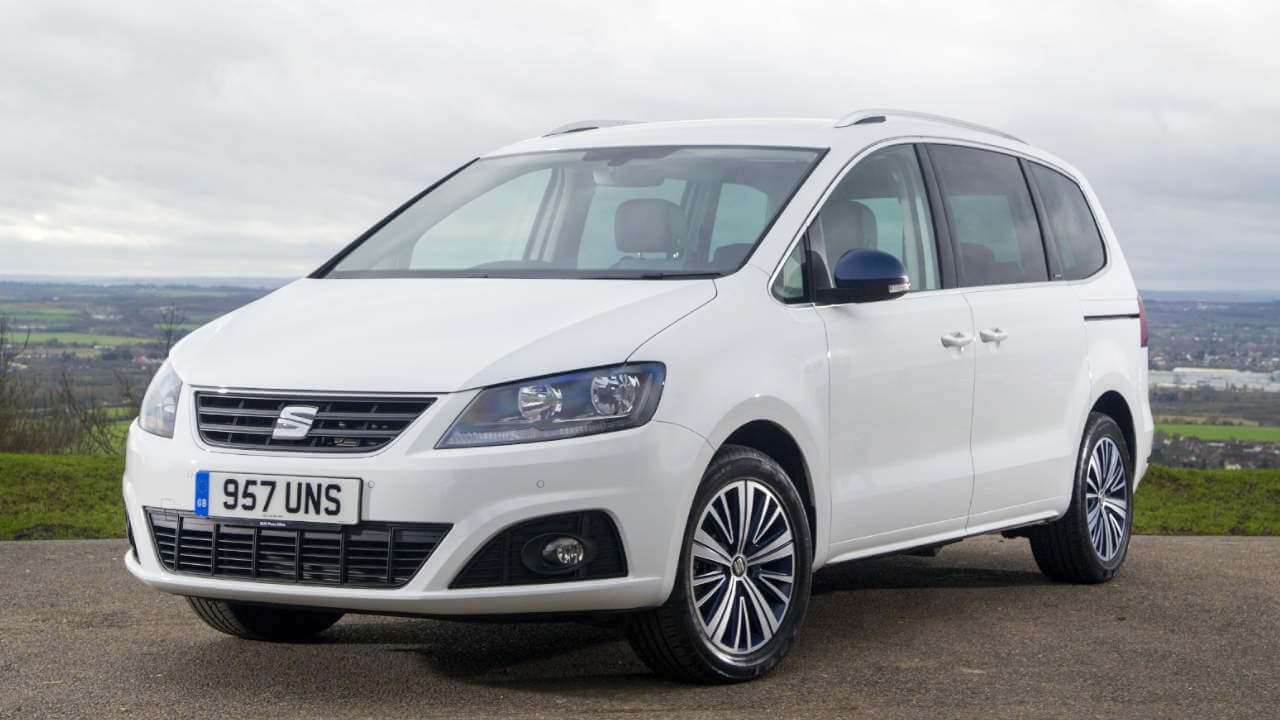 The Seat Alhambra is a traditional MPV that can fit three child seats easily into the second row and each seat has ISOFIX mounting points. Plus, if you have more than three children, they can even go in the third row as those seats have ISOFIX points too.
Access to the rear seats is easy due to the large sliding doors. There's also plenty of space in the boot for luggage, even with all seven seats up. Further advantages for rear passengers are the fold-down picnic tables on the back of the front seats and integrated sunblinds on the rear windows.
Families can drive the Seat Alhambra in confidence knowing it scored the full five stars in its Euro NCAP crash tests.
Search Used Seat Alhambra
Citroën Berlingo (Third Generation)
The Berlingo is an MPV, part of Citroën's range of family cars and boasts the ability to fit three child seats in the rear (middle row on 7-seater versions), as each individual seat is fitted with ISOFIX points.
Due to having an exceptionally large boot, it's easy to fill the car with all the essentials for family days out. There are also multiple storage compartments throughout the car for storing smaller, more valuable items.
It's a spacious and practical vehicle with two wide and highly functional sliding doors making the rear seats easily accessible, for helping the children get positioned comfortably in the child seats. Families will also appreciate the trays that are positioned on the back for the driver's seat and front passenger seat.
Search Used Citroën Berlingo
Land Rover Discovery (Fifth Generation)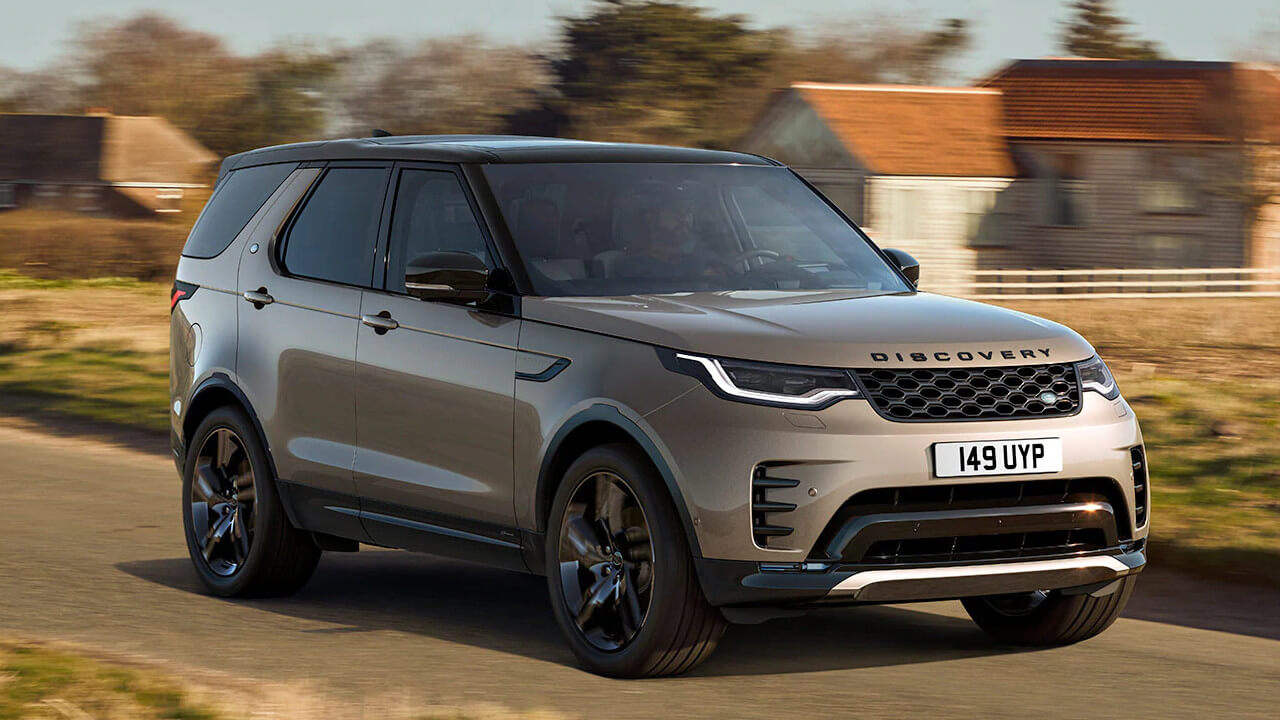 The Land Rover Discovery is a 7-seater family SUV with ISOFIX mounting points and top tether points on four of the five rear seats (from SE trim upwards).
Three child seats do fit on the second row of seats, however, only the two outer seats have ISOFIX mounts so if you install a child seat in the middle seat it will need to be secured by the seatbelt, rather than the ISOFIX base.
Throughout the vehicle there are lots of clever storage spaces to cater for the whole family and their needs. All passengers can be kept entertained during long journeys due to the 4G Wi-Fi hotspot for up to eight devices. Additionally, there are up to nine USB points on board so there's no fear of running out of battery on the devices keeping the children distracted.
Search Used Land Rover Discovery
Renault Koleos (Second Generation)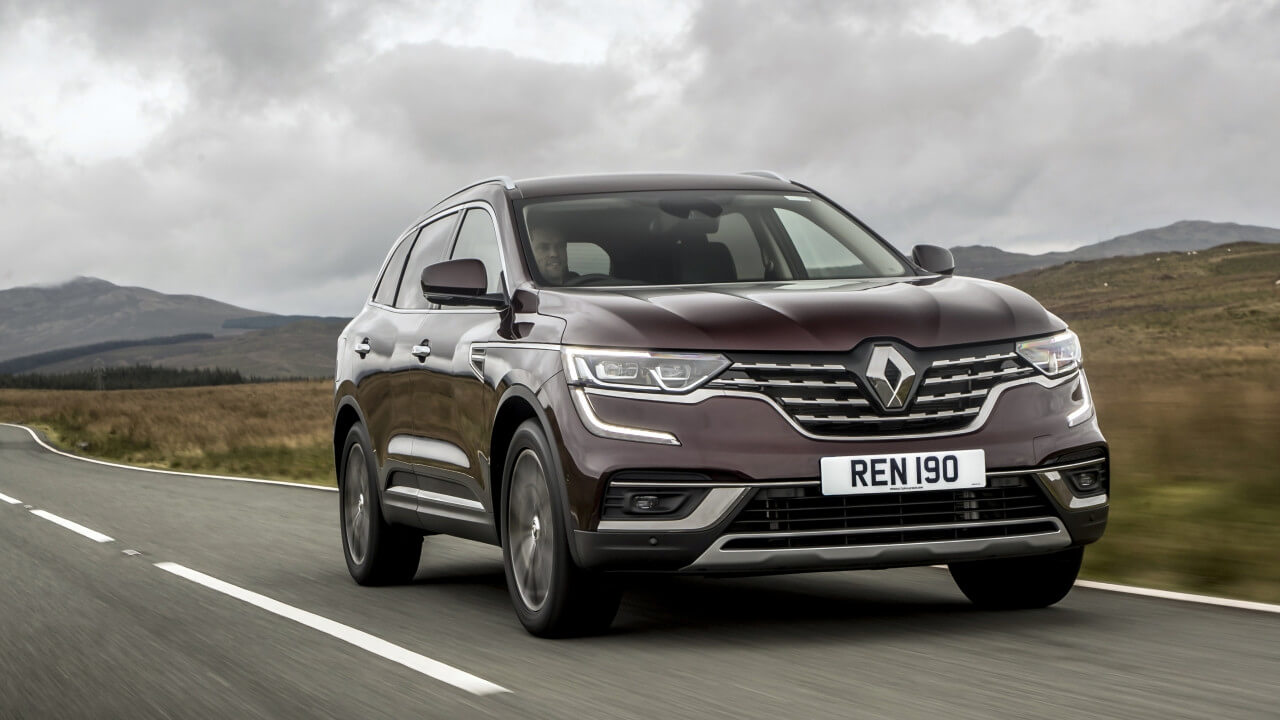 The Renault Koleos is a 5-seater SUV with three top tether points and ISOFIX mounting points on the two outer-rear seats. Three child seats will fit across the rear seat but the middle child seat will need to be secured by the seatbelt.
Thanks to its wide door openings the rear seats are easily accessible for installing child seats. Multiple storage areas and a sliding armrest ensure that all passengers have a place to store their belongings.
Families can relax and drive in total confidence knowing that the Renault Koleos received the maximum five stars in Euro NCAP safety crash tests.
Search Used Renault Koleos
Volkswagen Touran (Third Generation)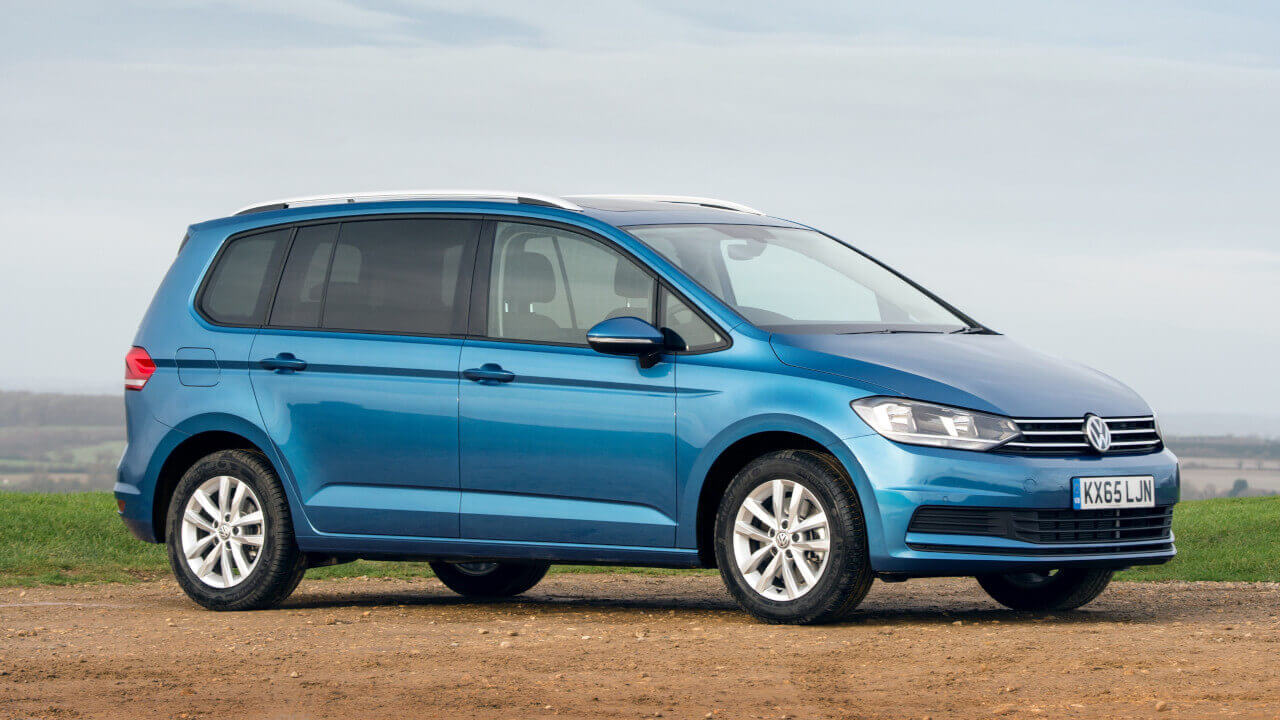 The Volkswagen Touran, winner of What Car?'s MPV of the Year several times, is really spacious with a high-quality interior. The MPV comes with five ISOFIX mounting points in the second and third row. Therefore, five children can comfortably sit in their child seats in this vehicle.
You can even purchase the optional integrated child seats from Volkswagen that are ideal for children over 115cm and weighing between 15-36kg.
A deep and wide boot, with a low lip, is perfect for loading heavier items such as prams. The Touran also achieved the maximum Euro NCAP rating so you can relax knowing it's a safe vehicle for the whole family.
Search Used Volkswagen Touran
Vauxhall Combo Life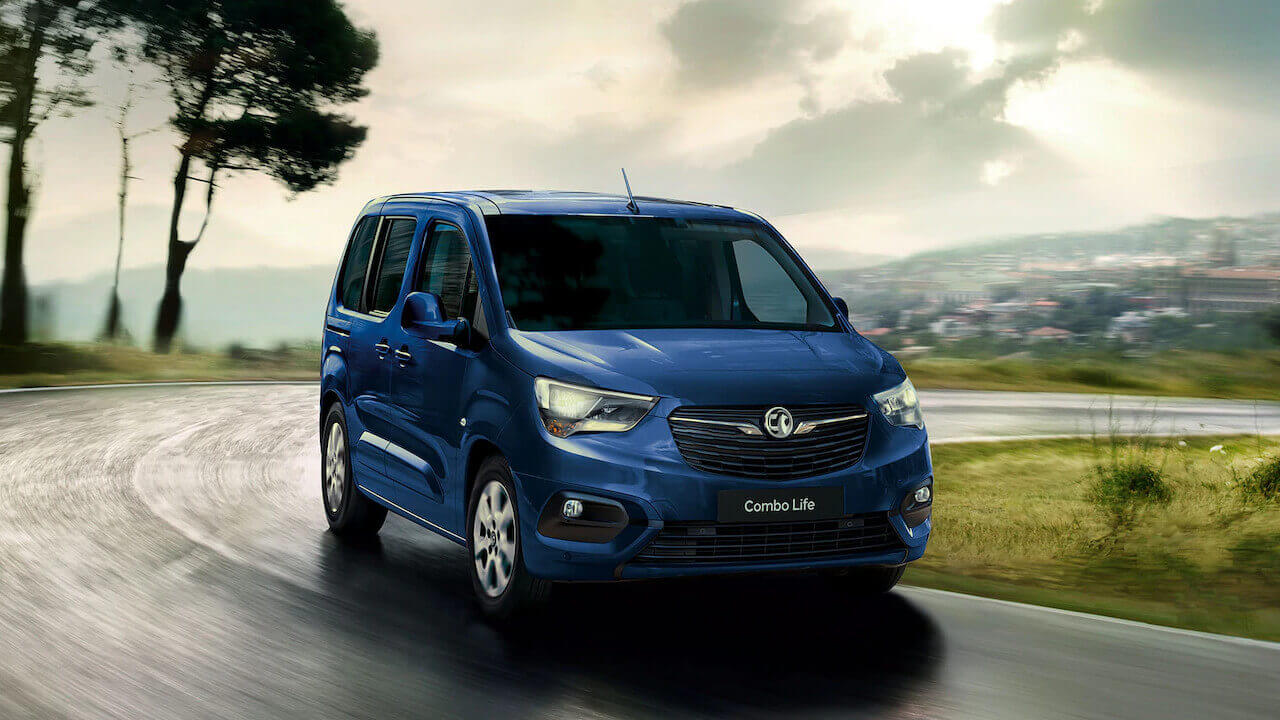 Available as a 5-seater or 7-seater, the Vauxhall Combo Life is perfect for families with three children, due to having ISOFIX points on all three seats in the middle row. Furthermore, sliding rear doors come as standard so the rear seats are easily accessible for getting children safely into their child seats. The rear doors also have child-proof locks.
The optional Child Pack provides even more features to keep the kids safe and comfortable. This pack includes rear side-window sunblinds and a rear view child-minder mirror.
A combination of a large, versatile boot and 28 separate storage compartments throughout the cabin results in an MPV perfect for family trips as there will be no compromise on space, despite having three children on-board.
Search Used Vauxhall Combo Life
Ford S-MAX (Second Generation)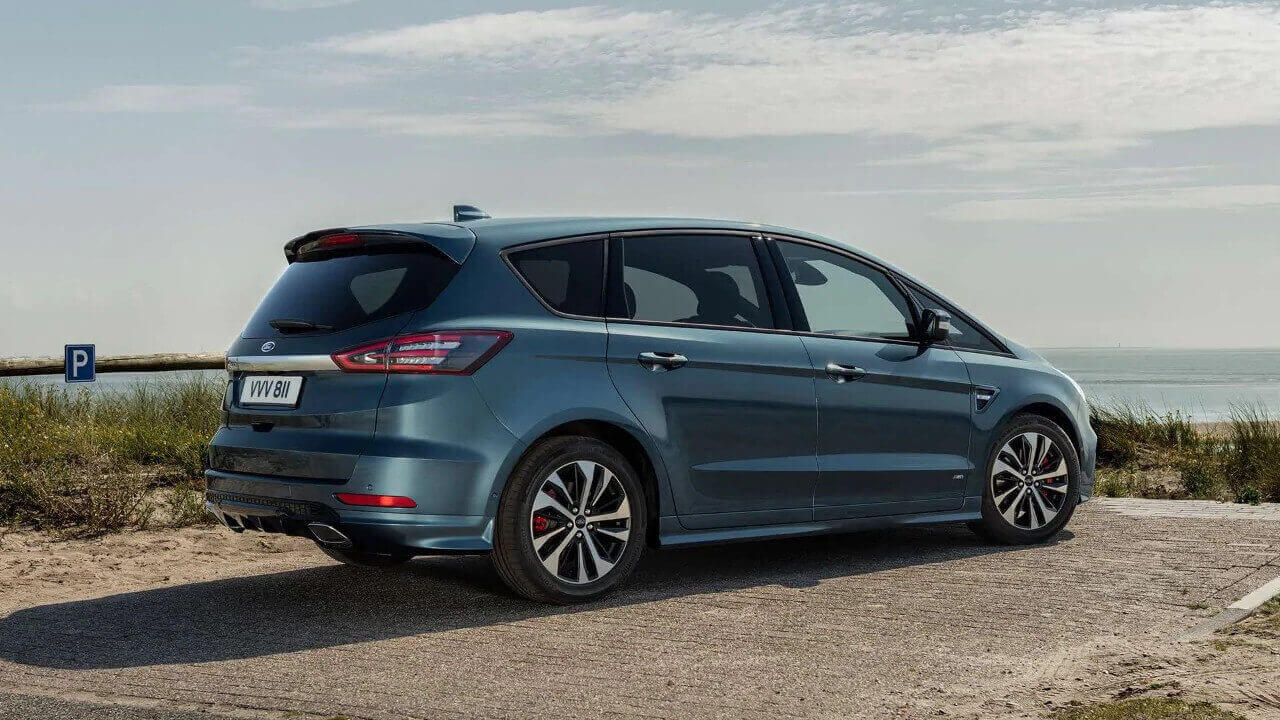 The Ford S-MAX is a flexible, practical and functional 7-seater vehicle that can fit three child seats across the middle row of seats. Designed to help keep young children safe and secure on every journey, the S-MAX comes fitted with rear ISOFIX child seat attachment points so you can safely secure your child seats.
Folding the second and third row seats flat is simple with just a push of a button, enabling various seating and storage configurations to suit a variety of drivers. The hands-free tailgate makes loading the boot effortless thanks to the easy activation from waving your foot under the rear bumper for the tailgate to automatically open or close.
Another impressive feature is the electronically operated roof blind that glides away, allowing natural light to stream in through the panorama roof whilst the solar reflective glass keeps all passengers cool and protected from harmful UV rays.
Search Used Ford S-Max
Find your perfect used car that can fit three child seats in the back
As child seats vary in sizes it's always important to double check that your child seats fit in the car before purchasing. The above information should be used only as a guideline to help you find a suitable car.
At Evans Halshaw we have a huge range of used cars for you to browse from manufacturers such as Citroën, Vauxhall, Ford, Volkswagen, Land Rover, Hyundai and many more.