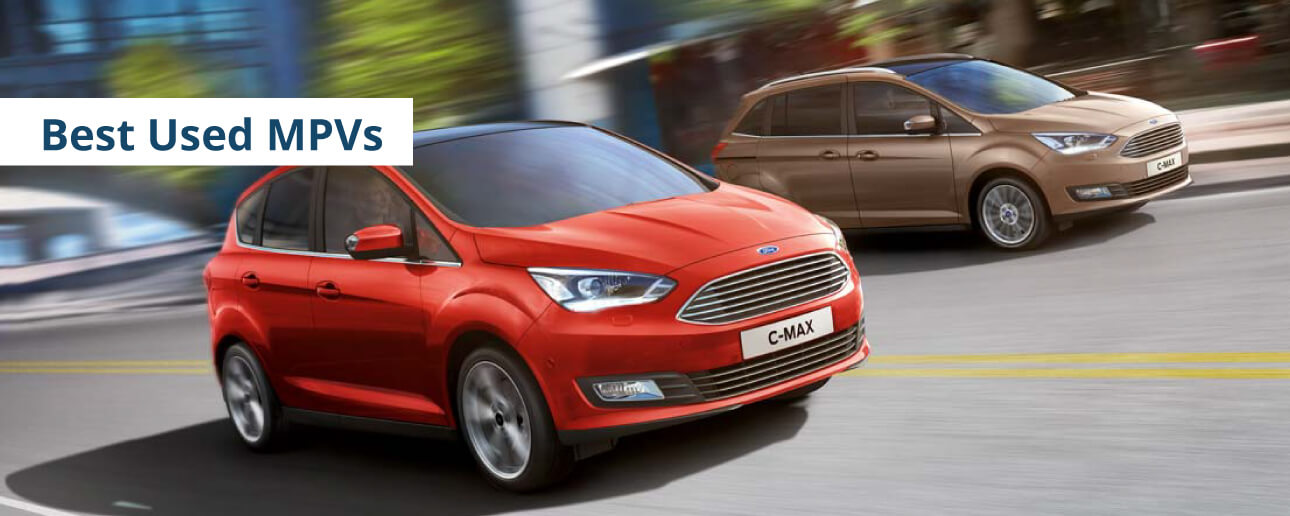 With the sudden surge in popularity of the crossover and the SUV, it's easy to forget that there's still a strong demand for MPVs. These Multi-Purpose Vehicles, often referred to as people carriers, are able to transport families with their rugged interiors, cubbyholes for storage, and large boots for swallowing up buggies, bags and more. Larger families will be keen to know the best seven-seater cars available, whereas smaller families can make do with five seats.

There's a wide range of used MPVs to choose from, but as a driver you don't just want to be at the helm of a huge box on wheels with a load of seats in it. Having a car that is affordable to run, comfortable, and enjoyable to drive is important too.

Read on to discover the ten best MPVs on the used car market right now.
Citroën C4 Picasso
The C4 Picasso from Citroën is available in two forms, either the standard C4 Picasso or the 7-seater C4 Grand Picasso, with the latter boasting more space and practicality as you'd expect. The standard C4 Picasso is still an impressive MPV though, with an attractive exterior plus a well-built and spacious interior. For those looking for value for money, the Citroën is a great choice, as running costs on some versions almost defy belief for a car in this class.

The most efficient engine will return over 70mpg and benefits from very low CO2 emissions, meaning little road tax to pay. The C4 Picasso scores highly in terms of safety too with ISOFIX child-seat mounting points and a fantastic 5-star Euro NCAP safety rating.
Search Used Citroën C4 Picasso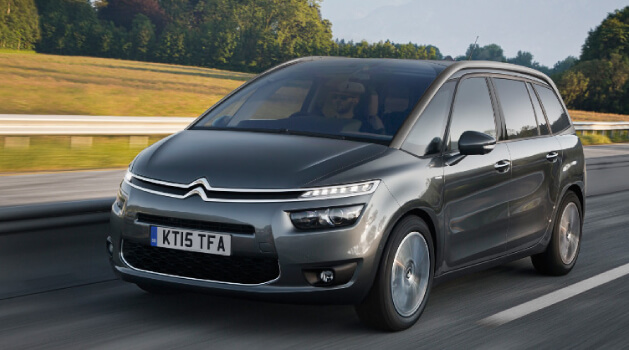 Vauxhall Zafira
Vauxhall have been producing the ever-popular Zafira since 1990 and it is currently in its third generation, known as the Zafira Tourer. Released in 2011, this latest model comes with impressive equipment levels as standard and the excellent EcoFLEX petrol and diesel engines, both of which come with Start/Stop systems to improve fuel efficiency and reduce CO2 emissions.

The 1.6-litre petrol and the 2.0-litre CDTI diesel engines are the picks of the bunch. The latest Zafira Tourer was awarded five stars by Euro NCAP for safety and has won a number of European car awards. The interior is durable but still feels like a quality product, with various nooks and crannies suitable for storing all manner of family paraphernalia.
Search Used Vauxhall Zafira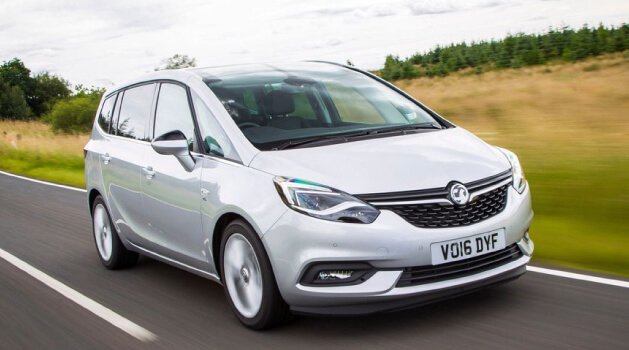 Mercedes-Benz B-Class
The Mercedes-Benz B-Class is a popular family car for those looking to transport their family in luxury with the prestigious three-pointed star badge on the bonnet. While it is officially classed as a compact luxury car, when Euro NCAP tested it they classified it as a small MPV. This, combined with its impressive length, height and spacious interior, means it earns a place on our list.

The third generation was released last year, though second generation models offer a more attractive price tag on the used market. These can be found with a number of petrol and diesel engines, many of which feature BlueEFFICIENCY technology with Start/Stop functionality to lower CO2 emissions and improve fuel efficiency. Available with five seats, the B-Class is ideal for smaller families who are looking for a practical but stylish car.
Used Mercedes-Benz B-Class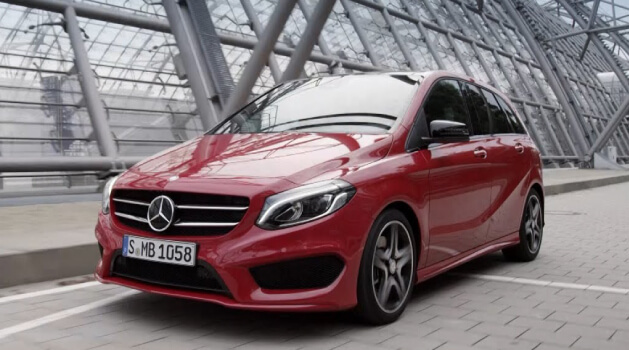 BMW 2 Series Active Tourer
The 2 Series Active Tourer from BMW is, like the B-Class mentioned above, an excellent way to transport your family around with an added feeling of luxury. Comfort and refinement are never compromised in a BMW, and this model is no different with a high-quality and rugged interior.

The 2 Series has seating for five and a large boot, though not as large as the equivalent B-Class. The 1.5-litre diesel will be suitable for those running around town, but for longer journeys we'd recommend the 218d which provides more torque and more power, whilst still returning a very respectable 51mpg on average.
Search Used BMW 2 Series Active Tourer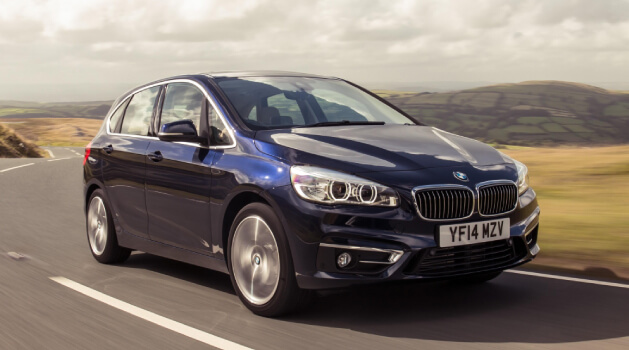 Ford C-MAX
The Ford C-MAX is a five-seater that stands out from the rest of the MPV market with its stylish looks and dynamic handling. On sale since 2010, the C-MAX resembles a large Ford Fiesta and isn't dissimilar driving-wise either, cornering superbly for an MPV. There's plenty of choice in terms of engines, with a wide range of petrol and diesel options. Highlights include the award-winning 1.0-litre EcoBoost petrol engines and the economical 1.5-litre TDCi diesel.

With only two trim levels (Zetec and Titanium), the standard feature list is generous: you get Bluetooth with voice control, air con, heated windscreen and 16-inch alloy wheels as standard.
Search Used Ford C-MAX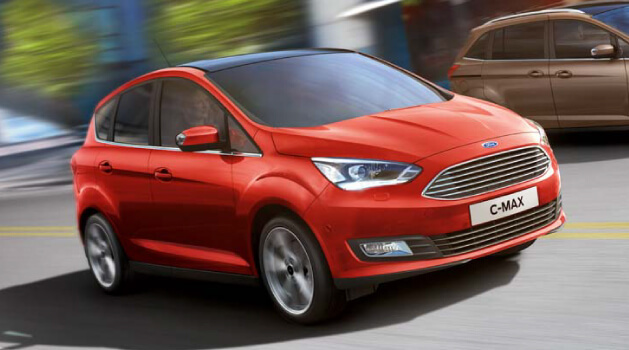 Peugeot 3008 MPV
While the Peugeot 3008 may be an SUV in its current guise, that's not to say the previous generation 3008 MPV should be forgotten. It still has plenty to offer, and represents great value for money.

The Mk1 3008 is an unusual crossover, being somewhere between a hatchback, SUV and MPV. It has plenty to offer families with its practical interior and large, versatile boot. This has a moveable floor with three different positions, while the rear seats can be folded down to create a useful flat load area.

In terms of driving, the 3008 delivers a hatchback-like feel, being controlled and comfortable. Some models are equipped with Dynamic Roll Control, which adapts the suspension for corners and straight toads accordingly.
Search Used Peugeot 3008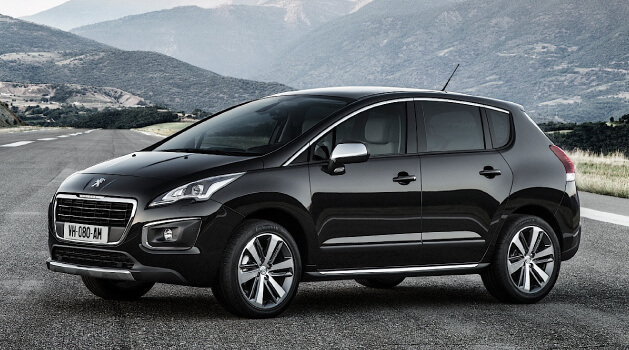 Renault Scenic
The Renault Scenic is currently in its fourth generation. The car's looks have been refreshed for this generation, resulting in a stylish, sweeping appearance similar to that of the popular Captur. All latest generation Scenics come with 20-inch alloy wheels, which is impressive to say the least, while the rear seats can be lowered at the touch of a button, expanding the huge 572-litre boot. All fourth gen (2016 onwards) models also come with a range of driver assistance systems such as Adaptive Cruise Control, Active Emergency Braking and Traffic Sign Recognition.

If you want something cheaper, third gen (2009-16) models are available for well under £10k. They still offer great practicality with a similar-sized boot and, like the fourth gen, have a five-star safety rating.
Search Used Renault Scenic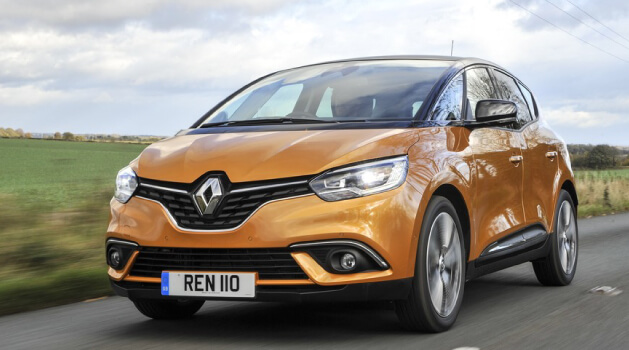 Vauxhall Meriva
The most striking feature of the second generation Vauxhall Meriva (2009-2016) is the rear-hinged side doors, a peculiar but extremely useful feature. They make the rear of the car much more accessible, and are particularly beneficial to families who need to fit child seats in the back. The five-star safety rating will also appeal to families, as will the 400-litre boot. The rear seats slide back and forward too, so luggage room can be increased if needed.

MPVs aren't always synonymous with interior quality, but the Meriva has a nice finish with plenty of room for four passengers to travel in comfort. Ride quality is refined and ideal for long journeys too, and there are some nice features such as an electric handbrake and panoramic roof on some models.
Used Vauxhall Zafira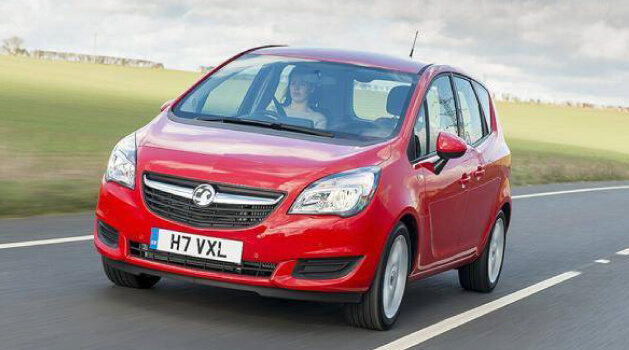 Ford Galaxy
The Ford Galaxy, currently in its third generation, is one of the staples of the MPV segment, having been around since 1995. It remains a class leader, being a long, tall vehicle with enough room for all seven passengers to sit in comfort. Its looks have been brought up-to-date with the rest of the Ford range too, with the distinctive 'kinetic design' resembling the Focus and Fiesta.

As a driver's car, the Galaxy is an enjoyable place to be too, thanks to its 2.0-litre diesel engines which return impressive fuel economy figures of up to 56mpg and low CO2 emissions of 129g/km.
Used Ford Galaxy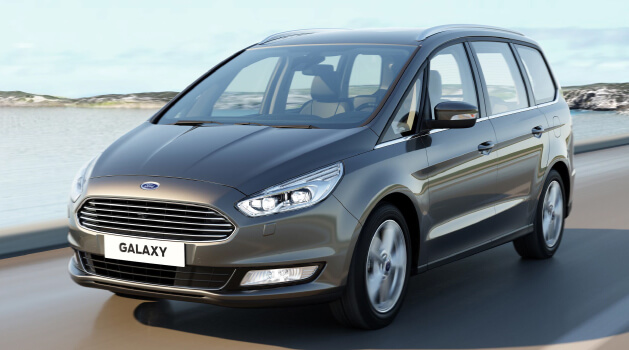 Toyota Verso
For smaller families, the Verso is a great choice. This compact and attractive MPV from Toyota is very easy to drive around town, while reliability will never be an issue thanks to Toyota's legendary build quality. Indeed, all Verso models come with a five-year 100,000-mile warranty from new.

Whilst there is space for seven people, the compact nature of the Verso means that space and comfort for rear passengers is at a premium, so it is better suited to carrying five passengers most of the time. When the two rear rows aren't occupied, they can be folded down to create a large load area for luggage. The Verso's engines may not be as economical as some rivals, but low maintenance costs and trouble-free motoring will negate this for many buyers. It also has great safety credentials, as shown by its five-star crash rating.
Search Used Toyota Verso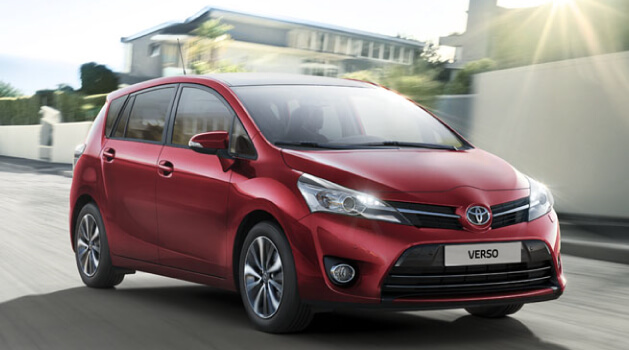 Whilst many families are turning to SUVs and crossovers, MPVs still have a great deal to offer. Large families in particular may find them the best fit for their lifestyles, and these people carriers often represent better value for money than their SUV counterparts. Why not browse our used cars to see if you can find more great used MPVs?