What is ISOFIX?
18th Nov 2022
Keep your passengers safe
Car safety is an essential area of consideration for drivers and manufacturers, and as a result, many new car models are coming jam-packed with a multitude of safety features. When travelling with a young child, the most important thing to consider is their car seat and how this will fit into your car, as it's what will keep them safe whilst you drive.
A worryingly large percentage of children's car seats aren't installed properly, and this can cause serious harm to your child.
To give you peace of mind whilst you drive, it's better to get a car seat that will properly protect your child, so that you can focus on the road ahead. And this is where ISOFIX comes in.
What is ISOFIX, and how does it work?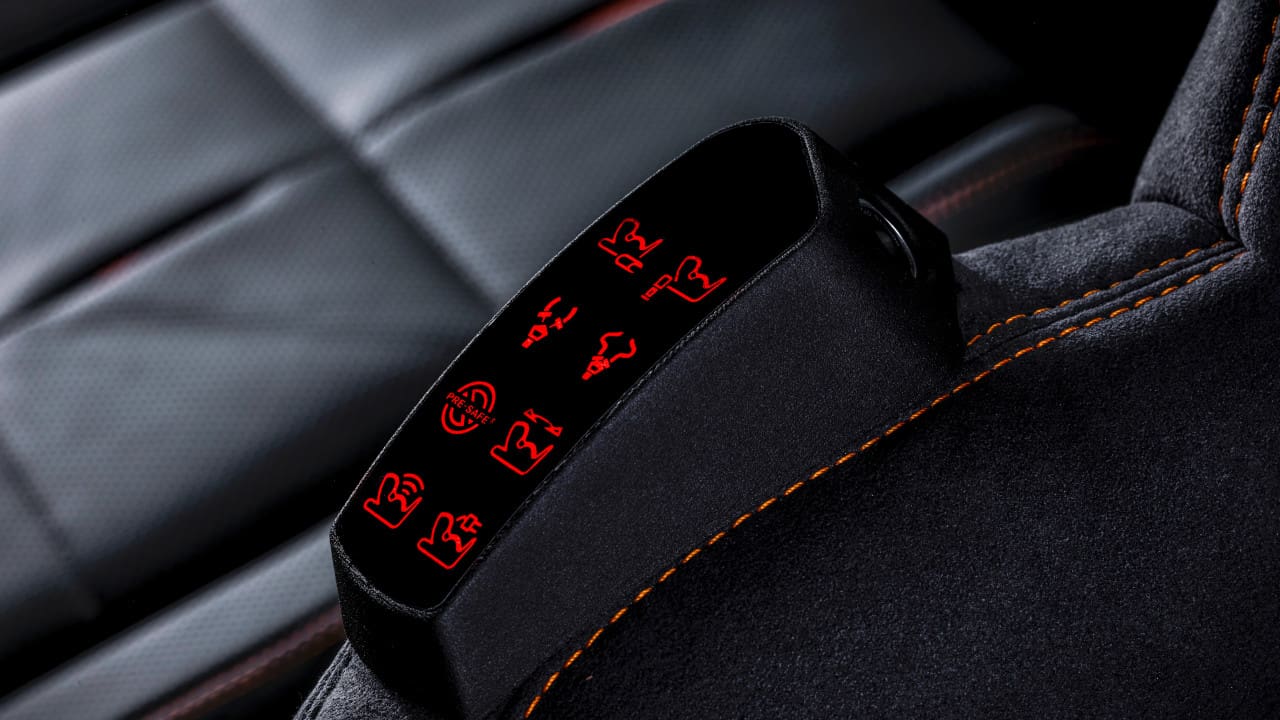 ISOFIX stands for 'International Standard Organisation Fix' and it was invented to ensure child seats are fitted into the car properly. This advanced car seat safety system aims to provide the best possible safety for your child, and is in fact safer than old-style child's seats that just use a seat belt to secure the chair into the car.
Instead of just using the seatbelt, ISOFIX helps to secure the seat directly into the car by using rigid connection points, also known as fixing points or anchor points. The ISOFIX base has metal clips that connect to the ISOFIX points in the car.
To connect the seat, you just open up the clips on the seat, line them up with the points in the car and push them together until you hear a click to indicate they've locked into place.
The seat can then be released by pressing a couple of buttons, but this can be different depending on the seat, so make sure to check the user's manual for the correct information for your seat.
Types of ISOFIX seats
There are three main types of ISOFIX car seats, and the difference between them is how compatible they are with different cars.
Vehicle-Specific

These seats are only compatible with specific vehicle models, and they use a two-point connection system.

Semi-Universal

Again, these are usually for specific vehicles, but are compatible with a wider range than the vehicle-specific seats.

Universal

A Universal ISOFIX seat uses three anchor points and will be compatible with most newer car models.
The vehicle-specific seats may come with special features or designs that can only work in certain car models, hence why they should only be used for that specific car. With the semi-universal seats, although they can still only be used in certain models, they're more versatile. They can be forward or rearward facing, and will typically have a third anchorage point on the chair, usually a support leg.
As the most versatile and widely compatible of the three, the universal ISOFIX seat is a popular choice, especially with car models that have three anchor points. This is because the universal seat comes with a top tether point, which helps to stop the seat moving or rotating in an accident.
What are the benefits of ISOFIX?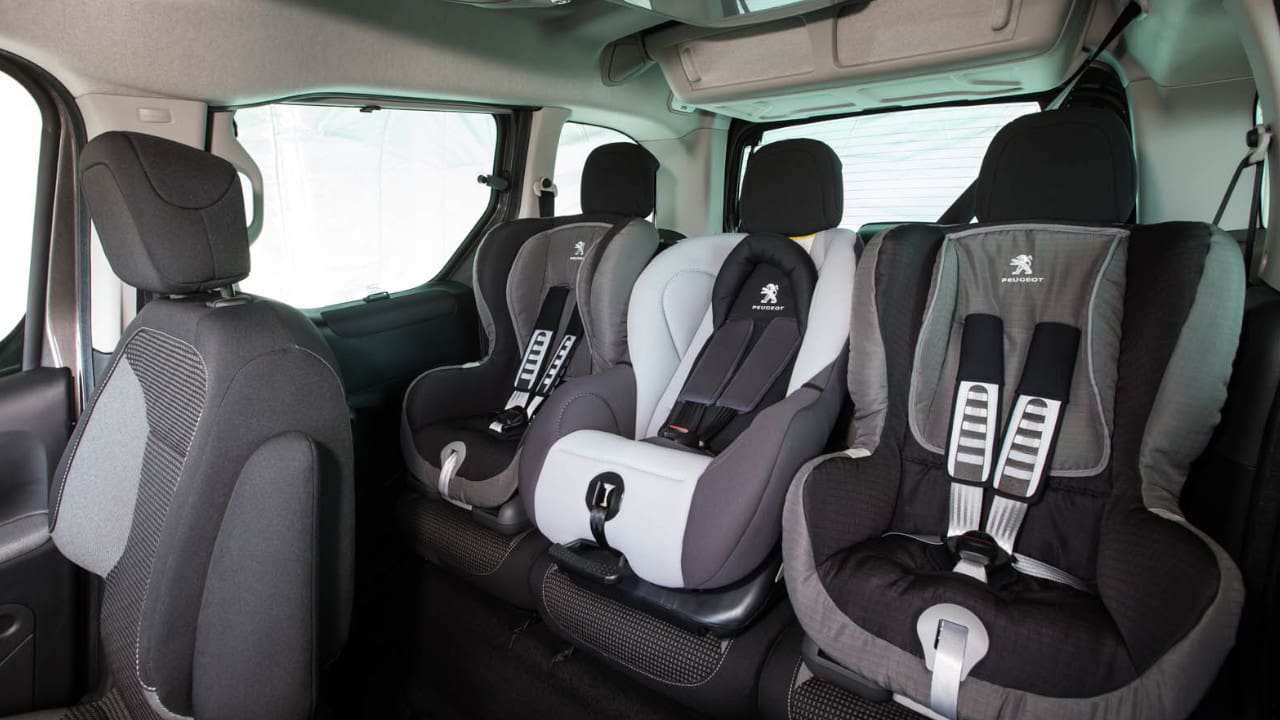 The main benefits of an ISOFIX car seat is that it's much safer than older-style versions. This is because the child seat base is fixed directly into the car, providing a permanent connection, rather than relying on just the seatbelt to hold everything in place.
With ISOFIX, the chances of installing the chair incorrectly are greatly reduced, and this is the main reason why other car seats aren't as safe. When they're installed properly, they do the exact same job as ISOFIX, but the problem is that most people install the seats wrong, reducing the safety they provide for your child.
On the other hand, ISOFIX are much easier to install and nearly all ISOFIX seats have red and green indicators on the sides to clearly show you if it's installed properly or not. This makes it much more likely that you will install it correctly and reduce the risk of harm to your little one.
In an accident, an ISOFIX seat stays locked in place whereas older seats could slide around a lot, especially from a side impact, making ISOFIX the much safer option.
Does my car support ISOFIX?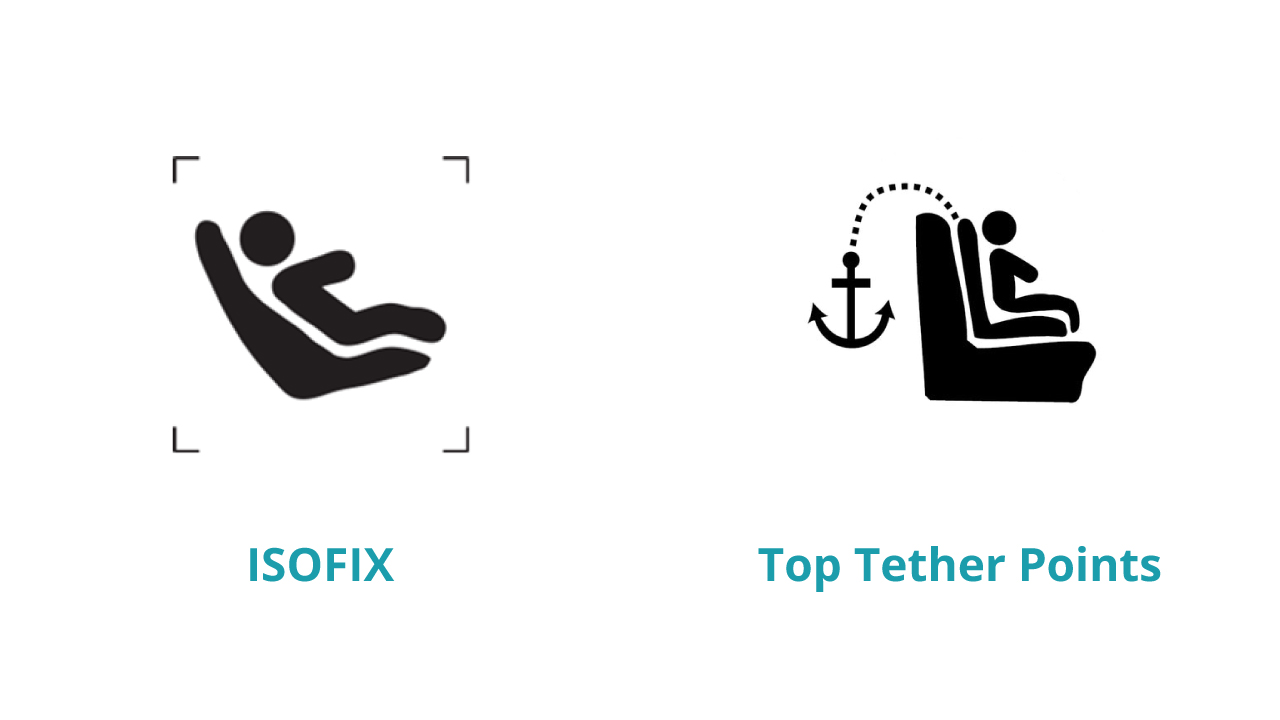 All new cars launched in November 2012 or later have ISOFIX anchor points fitted into them, but from 2006 onwards, most cars actually had ISOFIX installed. It was only made a mandatory requirement from 2012, so there may be cars launched before then that don't have ISOFIX.
If you're unsure whether your vehicle has ISOFIX anchor points, you can check your car's owner's manual or the car seat manufacturer's list of approved vehicles, which is usually found on the box, in the manual, or on their website.
You'll also see the icons from the image above if you have ISOFIX in your car. The 'ISOFIX' icon will be on the anchor point in your car, and it should also be on the car seat too. The 'Top Tether Points' icon, will show you where the top tether anchor points are in your vehicle. Not all vehicles have these, but they're handy to use if you have them, as it can increase the safety of the ISOFIX seat even further.
FAQs
What ages are ISOFIX seats suitable for?
ISOFIX seats are generally used for newborns and children up to four-year-olds. Once your child reaches the age of four, there are booster seats available that connect to ISOFIX anchor points so even after four-years-old, you can still use ISOFIX to keep your child safe while you drive.
What's the difference between ISOFIX and i-Size?
ISOFIX refers to the system used to fit the child's seat into the car, and is not a legal requirement in cars. On the other hand, i-Size refers to the size of the seat and is a mandatory system to make sure the child is sitting in the right seat for their height.
Is ISOFIX mandatory?
No, ISOFIX is not mandatory, and it's completely your choice to have it in your car. However, many parents choose to use ISOFIX seats over older styles as they've been found to be safer.
How do I remove an ISOFIX seat?
You'll find buttons and sliding levers on the side of the seat. On each side, press the button, then push the lever, and the connection between the seat and the anchor point will be released.
Car safety with Evans Halshaw
Keeping your car, yourself as the driver, and your passengers safe, is the most important thing to keep in mind when driving.
Getting your car serviced is all part of maintaining the overall health of your car, which will help to keep all your passengers safe. You can book a service with your local Evans Halshaw dealer, or alternatively, you can book a vehicle health check.