Top 10: Best Cars for Less Than £50,000 in 2023
03rd Jan 2023
Top-Tier Cars
While you can bag yourself a great car on a lower budget, moving towards the higher end of the price range will not only give you a wider scope to choose from, but that selection will also be filled with a multitude of top quality, all-singing all-dancing cars. Whatever you're looking for, you'll probably find it packed with additional extras you would never have even thought about.
For a budget of around £50,000, your only real struggle will be picking which great car you buy out of a wide selection of great, top-notch cars.
The best new cars for less than £50,000
Buying a new car comes with a lot of advantages and reduced a lot of the seemingly cliche car buying worries. You get to choose the exact specification you want, have full manufacturer warranty and protection for if things go wrong, plus there's no missing history from previous owners to worry about.
In addition, you will generally get the latest technology and features to enjoy with a new car, giving you the ultimate driving experience.
So, these are our top picks for new cars if you've got around £50k to play with.
Hyundai i30 N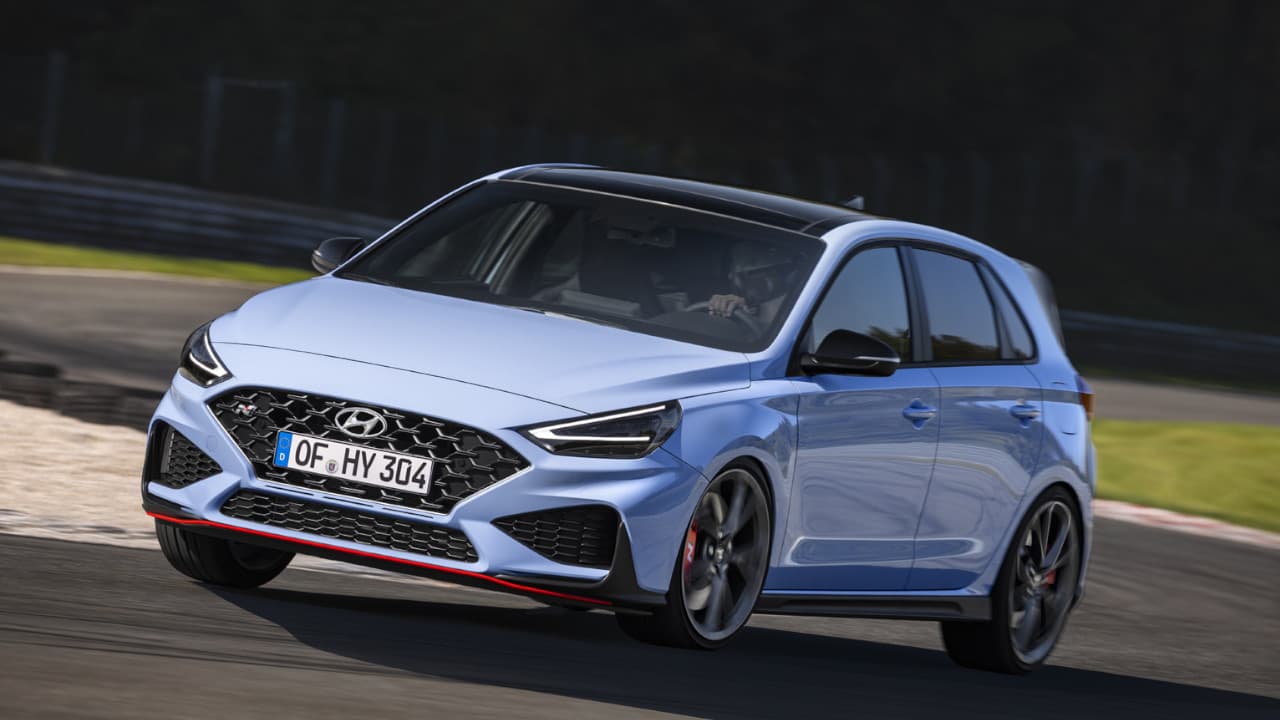 The Hyundai i30 N has been designed with performance and driving fun in mind. This hot hatchback is Hyundai's first actual performance car, and they haven't held back with their 'N performance' range.
Equipped with five unique driving modes available and a turbocharged 2.0-litre T-GDi petrol engine, the i30 N gives you maximum driving fun. This every day hot hatch is packed with the latest tech, including a high definition touchscreen in the centre of the dashboard that has quick access to Android Auto and Apple CarPlay, keeping you connected to all the essentials.
There's either a 6-speed manual gearbox or 8-speed dual clutch transmission (DCT) to choose from, with the DCT allowing you to achieve 0 to 62mph in just 5.4 seconds. The engine produces 276bhp, demonstrating the pure power and redefined experience you'll have in the Hyundai i30 N.
Search New Hyundai i30 N Offers
Nissan Ariya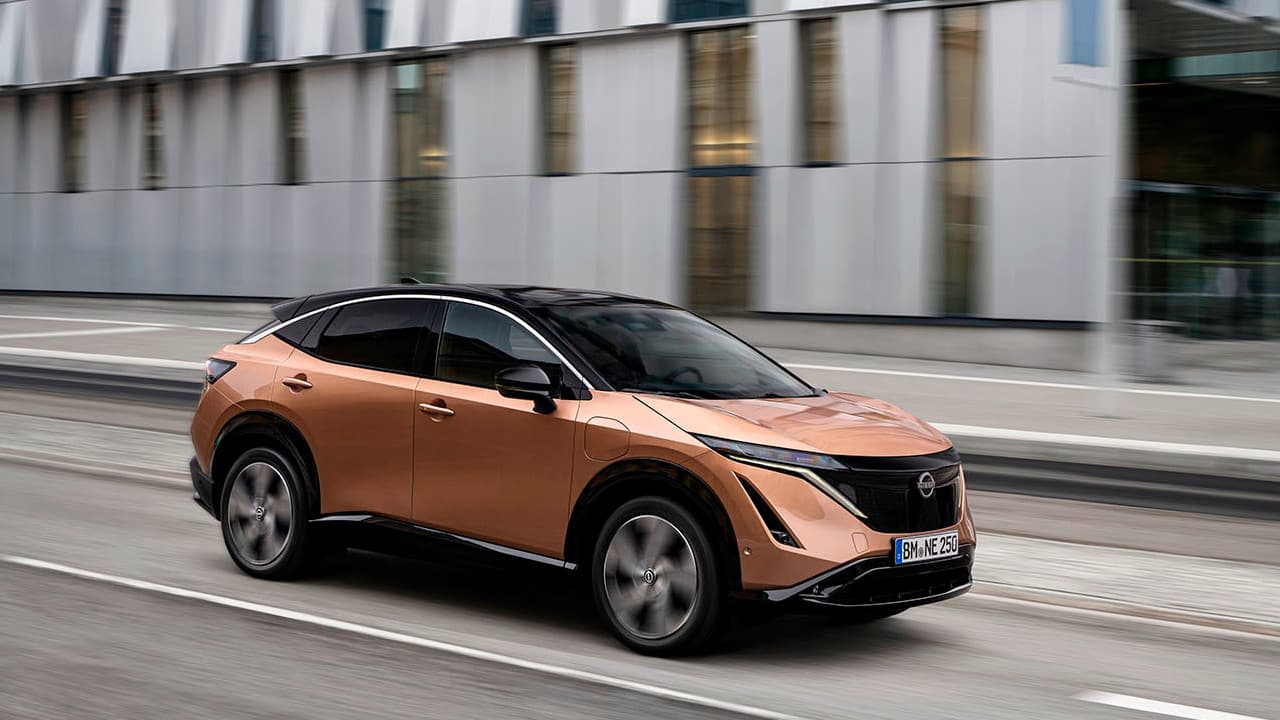 This coupé crossover is a stunning example of innovative electric technology. The Nissan Ariya shares some popular features with the Nissan LEAF, and is a refreshingly welcome addition to Nissan's electric and hybrid range.
An impressive array of technology is included in the Ariya including ProPILOT, an assistance system that helps drivers to stay centred in their lane, as well as helping to maintain a set speed and distance from the vehicle that's in front.
Five different models are available that offer an electric range from 223 miles all the way up to an impressive 310 miles on a single charge.
The Ariya provides a comfortable and luxurious interior alongside a striking and chic design, with the new illuminated Nissan badge being only one of many exciting new design features. A flat, single horizon line replaces any lumps and bumps on the dashboard, giving the driver a complete and uninterrupted view of the road ahead.
Search New Nissan Ariya Offers
Kia EV6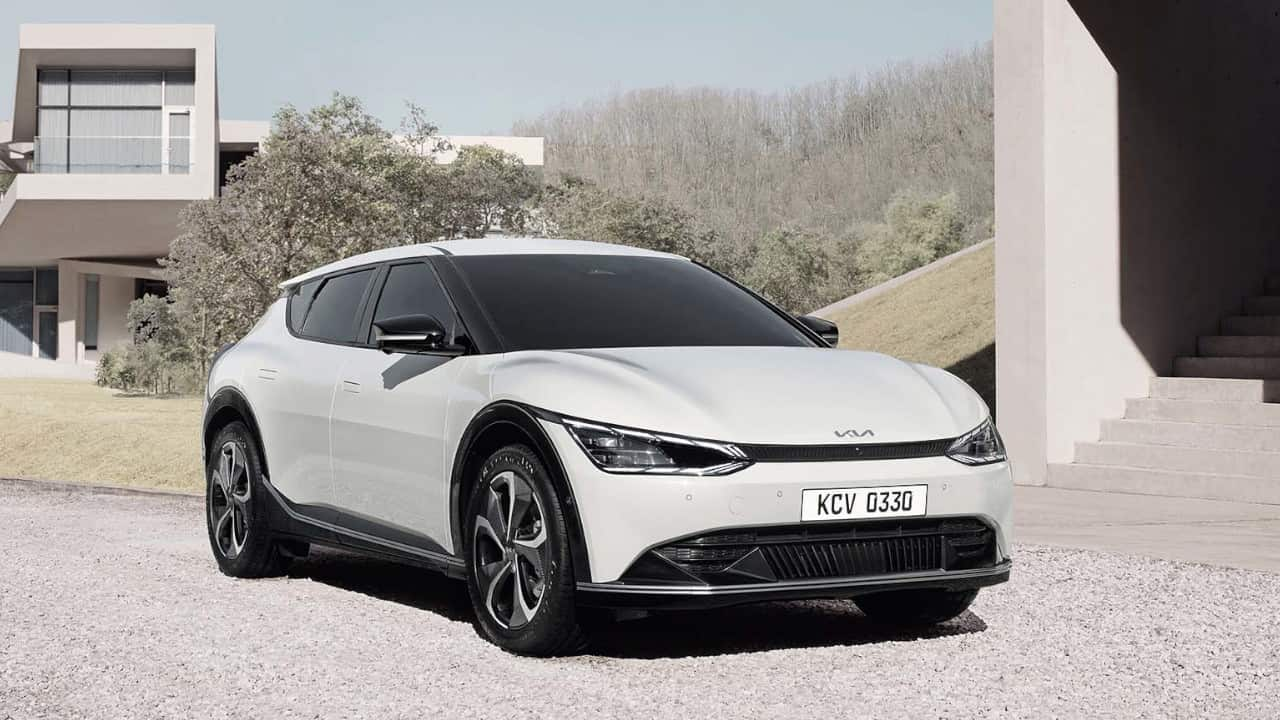 The Kia EV6 is Kia's first ever battery electric vehicle (BEV), and not only comes with the usual benefits of an electric vehicle like zero emissions and plenty of quality technology, but also offers an extensive driving range of over 316 miles from one charge.
The EV6 has an incredible amount of storage space with 520 litres of boot capacity and plenty of room for passengers, both in the front and rear. This family crossover has a cabin size similar to mid-sized SUVs as well as an incredible 1,600kg towing capacity, making it an incredibly practical electric option for the family.
The GT version can also go from 0 to 62mph in a supercar-like 3.5 seconds, which is seriously impressive, especially as this is a family-sized EV. Also, the EV6 is packed with technology with the real show-stopper being the Augmented Reality Head-up Display, a state-of-the-art projection at the bottom of the windscreen, giving you essential information like navigation guidance and lane safety information.
Search New Kia EV6 Offers
Citroën C5 X Plug-in Hybrid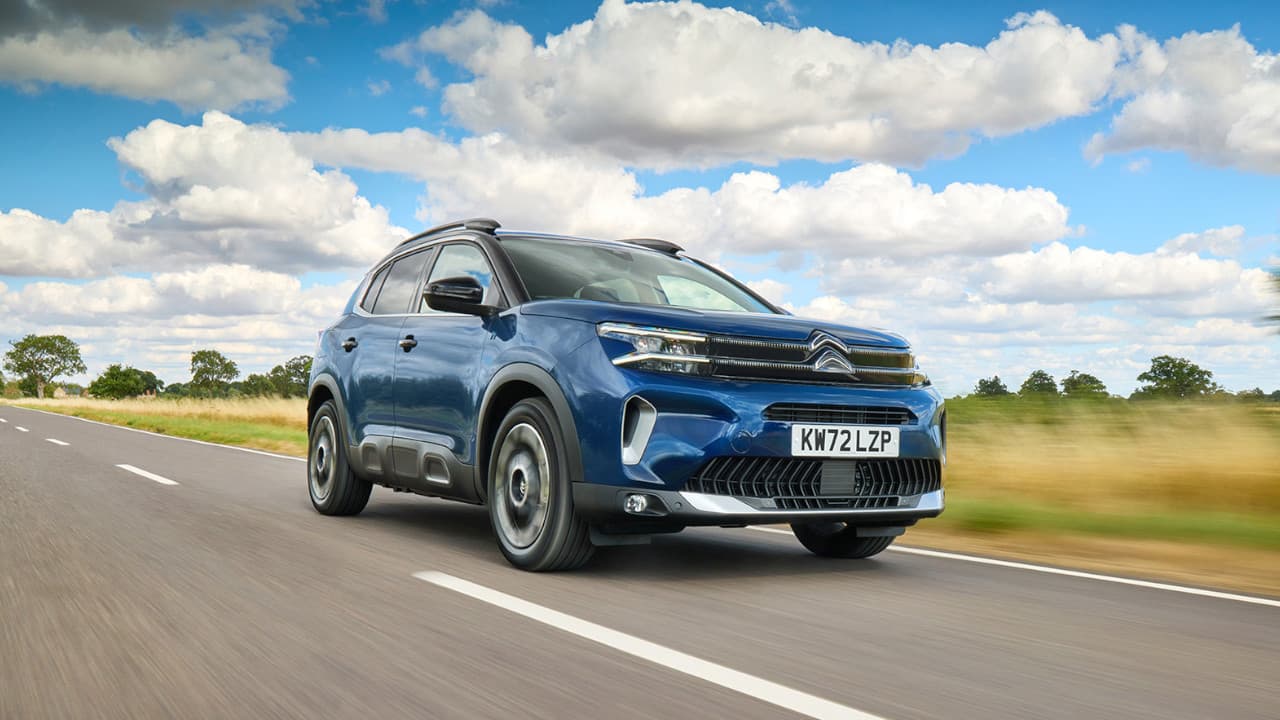 The plug-in hybrid version (PHEV) of the Citroën C5 X has the same stunning design as the petrol powered new C5 X but with the added ability to go 31 miles on pure electric power with zero emissions.
That's not all that's different though, with the PHEV model having a combined petrol and battery power of 222bhp, and coming with Citroën Advanced Comfort Active suspension features to soften the suspension in particular conditions, making you feel as if you're gliding over the road.
Citroën's e-Comfort mobility helps to keep you shielded from the noises on the road and the outside world. With four different driving modes also available to you (Electric, Hybrid, Comfort, and Sport), you'll be able to get the best of both worlds by utilising the powerful petrol engine and electric motor in the Citroën C5 X PHEV variant.
Search New Citroën C5 X Plug-in Hybrid Offers
DS9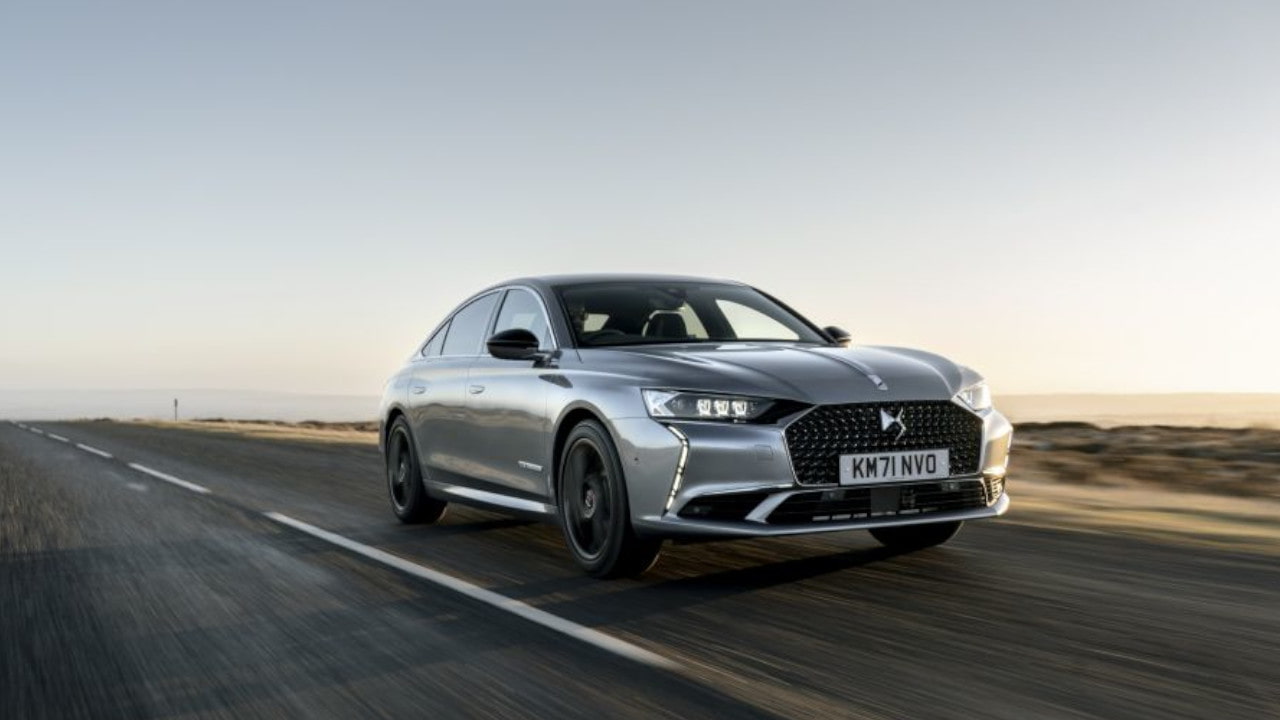 The DS9 is a luxurious saloon that has been designed as a blend between DS heritage and the newest technology available. With a 222bhp PureTech petrol engine offering a notable 40mpg, it's clear that innovative tech isn't the only thing the DS9 has going for it.
Coming with a modern silhouette, sophisticated look, and flush fitting door handles, the DS9 has a very distinctive design as well as being packed with entertaining features and technology.
The DS9 showcases the DS SMART ACCESS, allowing you to ditch the car keys and access your car using your smartphone, as well as having the ability to remotely start your vehicle. You can also add five other smartphones to this feature, so if you're sharing this car with a partner, both of you can utilise this feature.
There are also a number of driver safety aids such as DS Drive Assist, DS Park Pilot, DS Night Vision, DS Driver Attention Monitoring, blind spot monitoring and automatic emergency braking, so you can focus on having an enjoyable and exciting experience as you drive the DS9.
Search New DS9 Offers
The best used cars for less than £50,000
There are also massive benefits to buying used cars and with a budget of £50,000, the main advantage is that you can choose some really high-end luxury cars that would normally be completely unachievable to buy new with a £50k budget.
Used cars usually come in such a wide range of choices, so even though you don't get to choose the exact specifications you want from the manufacturer, chances are you'll probably still find exactly what you're looking for. All of our used cars sold at Evans Halshaw have gone through meticulous inspection, so you can feel confident in your purchase.
We've highlighted the top 5 used cars you can choose for around £50,000.
Jaguar F-TYPE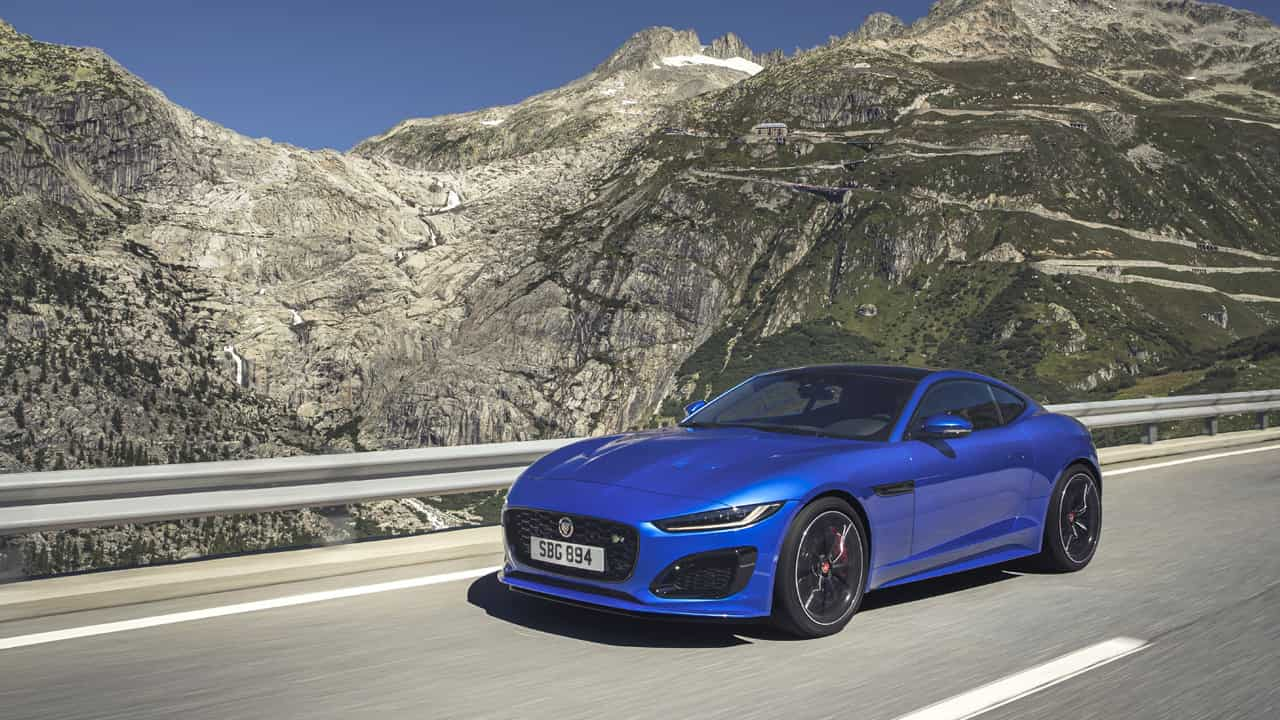 The Jaguar F-TYPE is a perfect example of a sleek, stylish sports car. Since being redesigned from its previous generations, the F-TYPE now features super-slim pixel LED headlights, sweeping indicator lenses that blend effortlessly into the clamshell bonnet, whilst still keeping the distinctive F-TYPE shape.
As well as this, the F-TYPE has a more prominent and bold grille on the front bumper, and is available in both coupé and convertible bodystyles. The interior has also had a big facelift with lightweight sculptured seats, ambient lighting and heaps of the highest quality technology.
Inside the F-TYPE is a 12.3-inch Interactive Driver Display offering full connectivity for Android Auto and Apple CarPlay as well as having all the essential features you need at the click of a button.
Available with all-wheel or rear-wheel drive, and entry level models offering an impressive 296bhp, you can still have the true Jaguar experience for under £50,000.
Search Used Jaguar F-TYPE Offers
Mercedes-Benz E-Class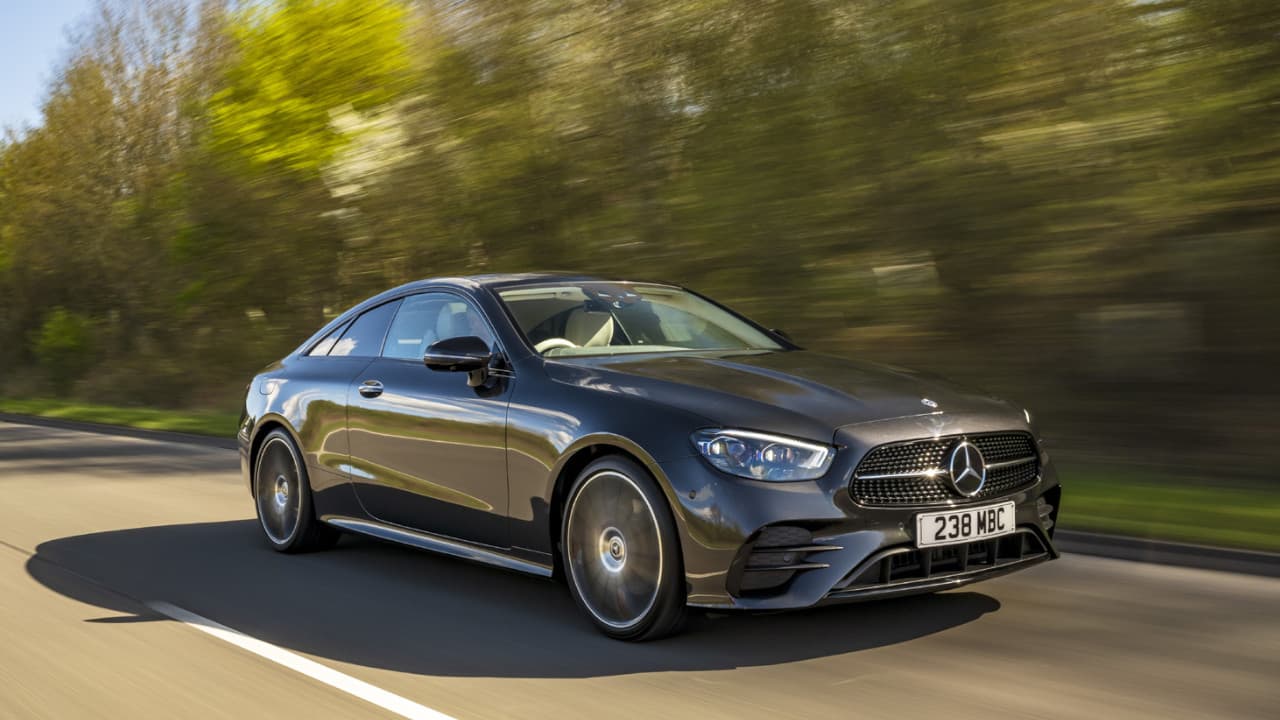 As a superb executive car, the Mercedes-Benz E-Class oozes with refinement and sophistication. Having evolved over time, the E-Class is now available in multiple bodystyles including Saloon and Estate that are perfect for business, and Coupé and Cabriolet for the more style conscious.
A state-of-the-art driving experience is what you'll get from the E-Class as it's packed with top-drawer technology and leading levels of design and luxury. The interior benefits from fine materials, a larger cabin space than other models, and intelligent infotainment system MBUX to enhance your journey.
With a range of engines to choose from including petrol, diesel, and plug-in hybrid also being available, there's an option for everyone. There are also Mercedes-AMG models available for those that are looking to pack an extra punch of performance.
Search Used Mercedes-Benz E-Class Offers
Tesla Model 3
Tesla's Model 3 is the most affordable of the brand's models, but that doesn't mean it's any less impressive than its siblings. This luxury all-electric car comes packed with innovative technology and is built with safety in mind whilst not sacrificing an ounce of performance.
The Model 3's structure is built from aluminium and steel for maximum strength, and can achieve the 0 to 62mph sprint in just 3.1 seconds. The carbon fibre spoiler helps achieve this stunning feat by providing stability at high speeds and with the top speed of the Model 3 being 162mph, that extra stability is crucial.
With an extensive range of 374 miles, and the ability to recharge for 172 miles in just 15 minutes at Supercharger locations, electric range shouldn't ever be an issue. There's a Long Range version of Model 3 available for those that want the extra distance boost, as well as a Performance version that offers sports suspension among other features for even higher performance than the standard version.
Search Used Tesla Model 3 Offers
Land Rover Discovery Sport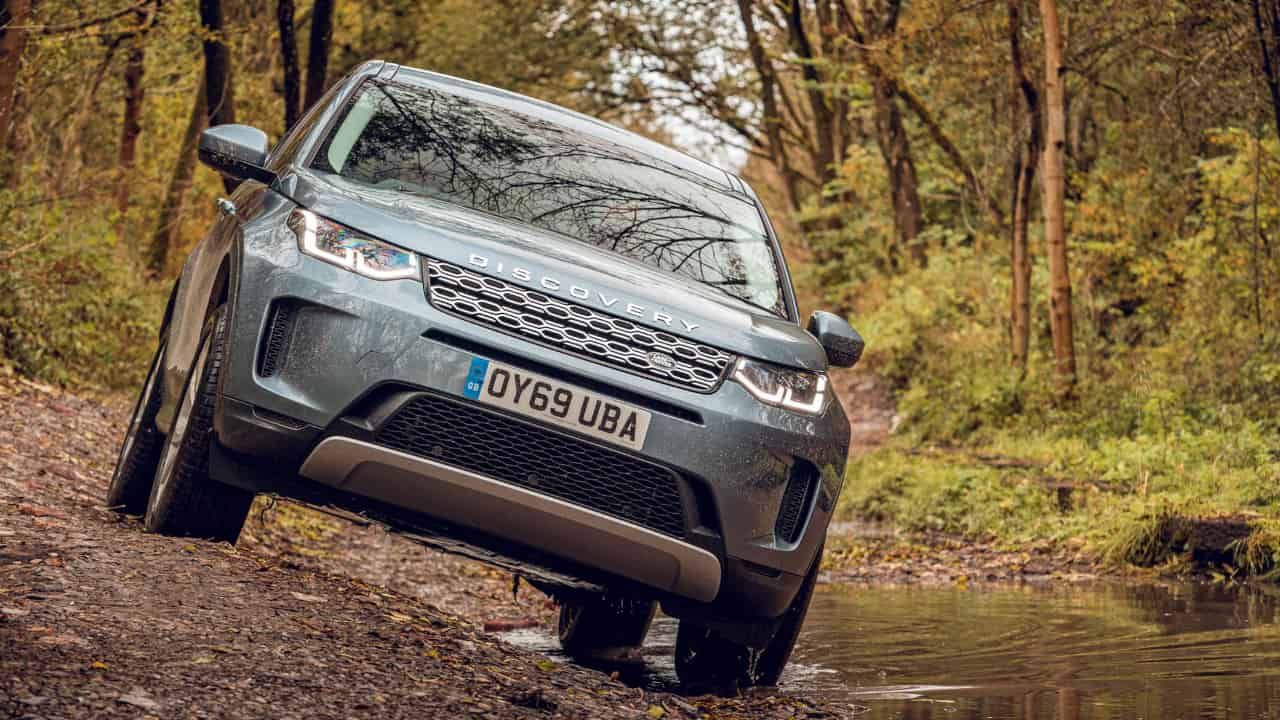 As a spacious and stylish SUV, the Land Rover Discovery Sport is built for the whole family and can comfortably seat up to seven people. The second and third rows of seats fold down to achieve a whopping 1,794 litres of boot space, but you can choose to only fold down the third row of seats if you're also travelling with passengers.
The dashboard features a 10-inch Pivi infotainment system that comes with a newly designed interface, DAB digital radio, and Android Auto and Apple CarPlay connectivity. Not only this but there are a number of advanced driver assistance features to make your drive easier such as Cruise Control and Speed Limiter, Emergency Braking, Driver Condition Monitor, and Lane Keep Assist.
The versatility and luxury of the Discovery Sport make it a fine addition to the list of £50,000 cars, and one to definitely consider if you're travelling with the whole family or need that extra boot space.
Search Used Land Rover Discovery Sport Offers
BMW X5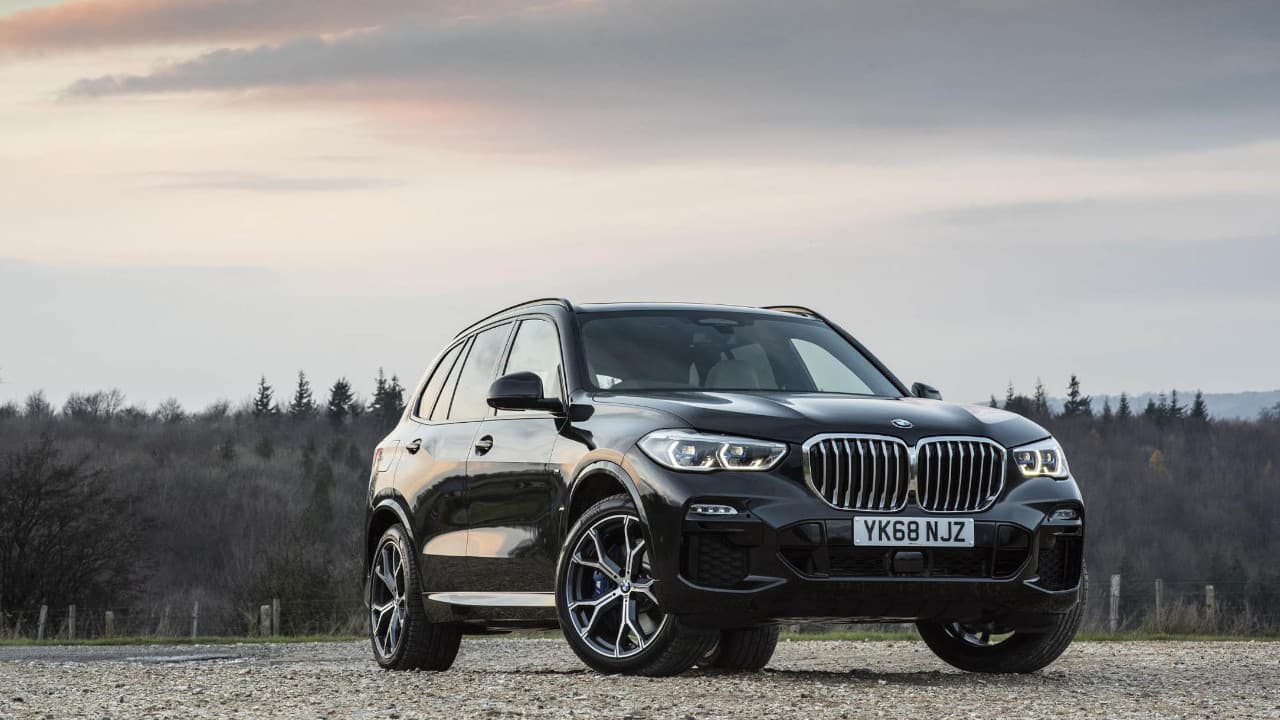 The BMW X5 continues to set standards for the SUV class, also known as SAV (Sports Activity Vehicle) for BMW models. The trademark kidney grille and dynamic and muscular body give the X5 the distinct BMW look. Coupled with the premium interior materials and latest technology, the X5 is a fine place to spend time.
Multiple 3.0-litre petrol and diesel engines are available and with BMW's impressive all-wheel drive system xDrive, the X5 provides superb on and off-road performance. Off-road terrain performance is also aided by 22-inch alloy wheels, ensuring the BMW X5 is more than capable of handling rougher conditions.
With a towing capacity of 2,700 to 3,590kg depending on the trim, and 645 litres of boot space, this premium SUV is ready to tackle all your families needs, and all for under £50,000.
Search Used BMW X5 Offers
Discover your next car at Evans Halshaw
From hot hatchbacks, to sporty luxury cars and electric SUVs, the world is your oyster with a budget of £50,000. No matter what car you're looking for, what features you want, or what is most important for you to have in your next car, £50,000 will get you just about anything you could need.
Our new and used car collections have such a wide range of vehicles waiting for you, and if you're not sold on any of the cars we've highlighted, you could find what you're looking for in one of our other handy buying guides in our blog section.