Best Cheap Luxury Cars
22nd Oct 2021
Unlock a world of luxury
If you're familiar with the concept of depreciation, then you'll likely know that there are some vehicles on the used car market that represent exceptional value.
In the case of this article, we're placing our focus on luxurious cars that now cost less than your average new family hatchback because of depreciation.
It's worth noting that the cars we've listed below will cost more to run than your average family car. As a result, we'd recommend budgeting a little extra for servicing and general maintenance.
Now without further ado, here are the best cheap luxury cars currently available on the market.
Jaguar XF
The quintessentially British Jaguar XF is a great example of how depreciation can make premium luxury cars affordable.
If you look at the lower end of the XF market, then you'll need to be happy with a model that's powered by a diesel engine. Not to worry though, the 2.0-litre and 2.2-litre units available offer a good blend of performance and economy, making them a good choice if you do quite a bit of mileage every year.
Inside, you'll find a sea of leather that is placed among a host of quality materials, which makes for an enjoyable place to spend time. The XF is a reasonably large car, so it's a great choice if you have a family since there's plenty of head and legroom in the back. Shop around and you'll even be able to find an estate version, too.
Search Used Jaguar XF
Mercedes-Benz A-Class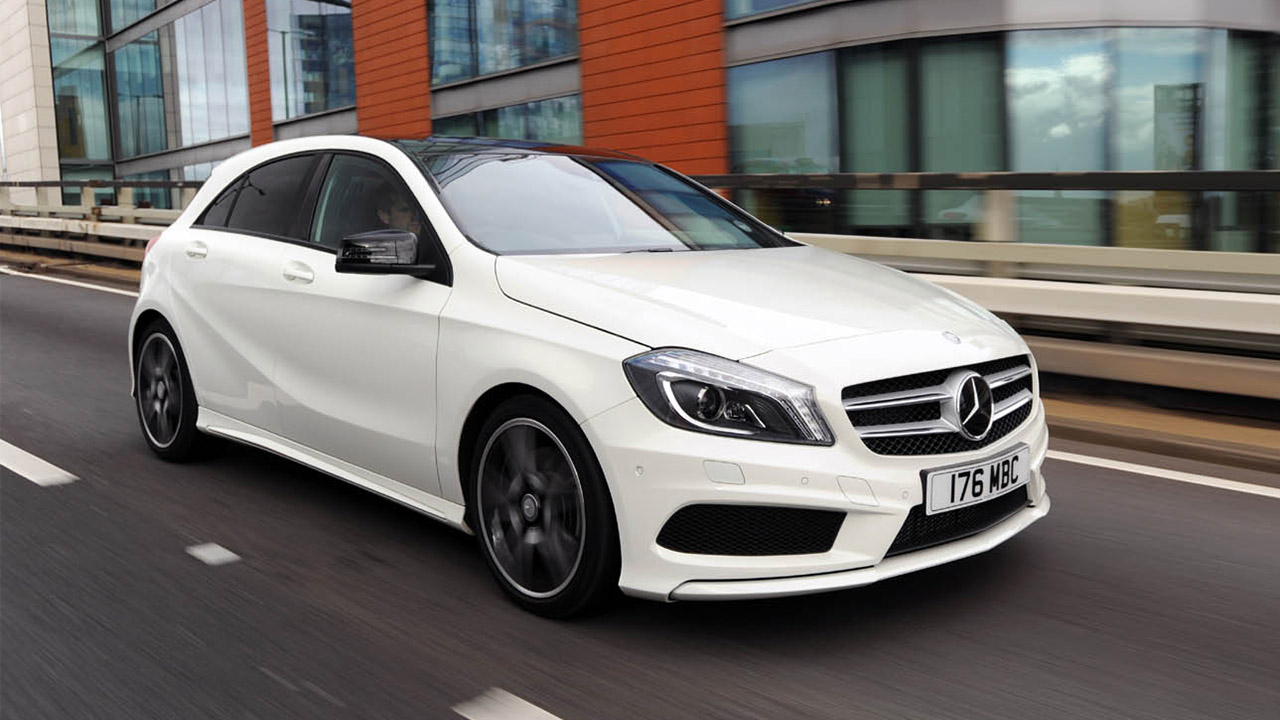 The Mercedes-Benz A-Class may be sold as the brand's entry-level vehicle, but it still offers luxury for an affordable outlay.
Thousands of A-Classes have been sold over the years, and that means there are plenty to choose from on the used car market. Similar to the XF above, you'll mostly find diesels for sale, but they do offer low running costs, making them a viable option if you want luxury without the risk of costly maintenance.
There are a variety of different specifications available, although it's the AMG Sport models that tend to be the most popular because they have bigger wheels among other exterior enhancements.
Despite being the brand's entry-level hatchback, the A-Class offers a refined driving experience, which is complemented by the high-quality interior design.
Search Used Mercedes-Benz A-Class
BMW 5 Series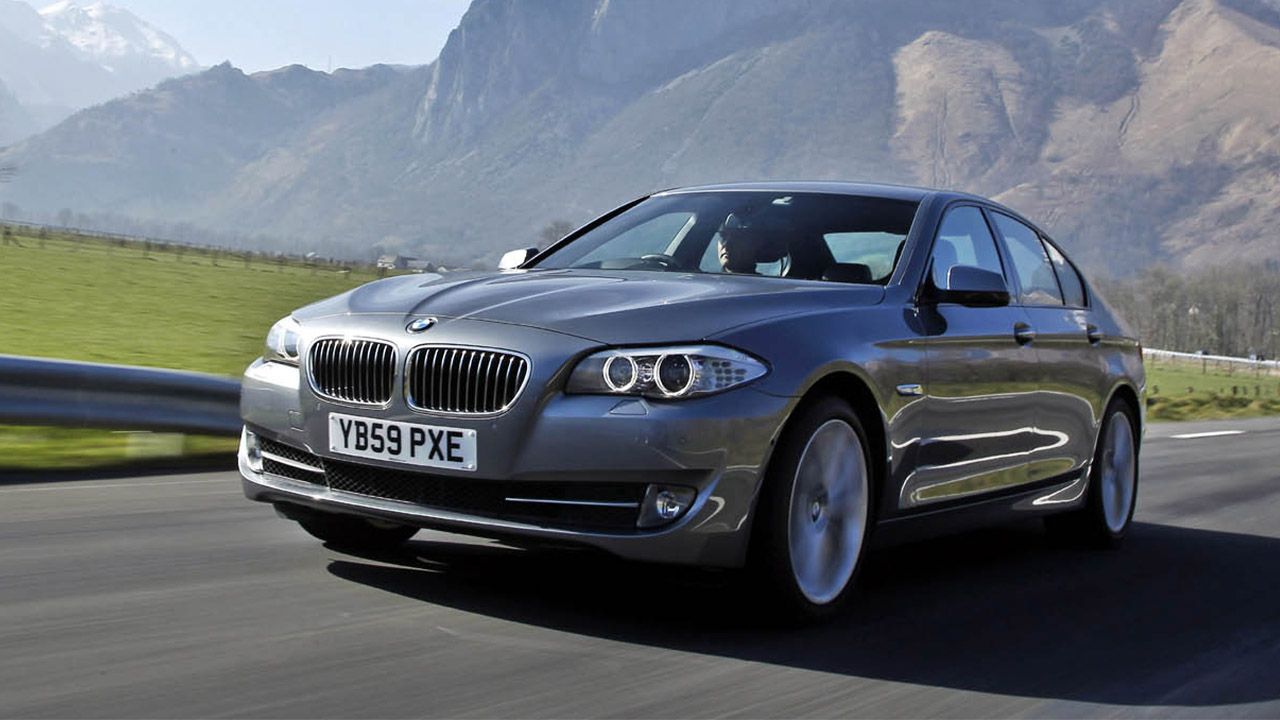 There are those among us who'd argue that the BMW 5 Series is the definitive luxury saloon, and they may just have a point.
With a variety of potent engines on offer that send their power to the rear wheels, the 5 Series is certainly worth exploring if you value driving engagement. What's more, the cabin has been well insulated, which makes for quiet journeys on the motorway.
Similar to the A-Class, there are a multitude of specifications for you to choose from, but it's the sporty version that's the most popular. In the case of a BMW, you'll want to look for an M Sport model, which gets stiffened suspension, bigger wheels and sportier exterior features.
The saloon will be the most common sight during your search, and is more than ample for family duties. However, you won't have much issue finding an estate, which BMW calls a Touring; meaning you can have luxury and practicality.
Search Used BMW 5 Series
Skoda Superb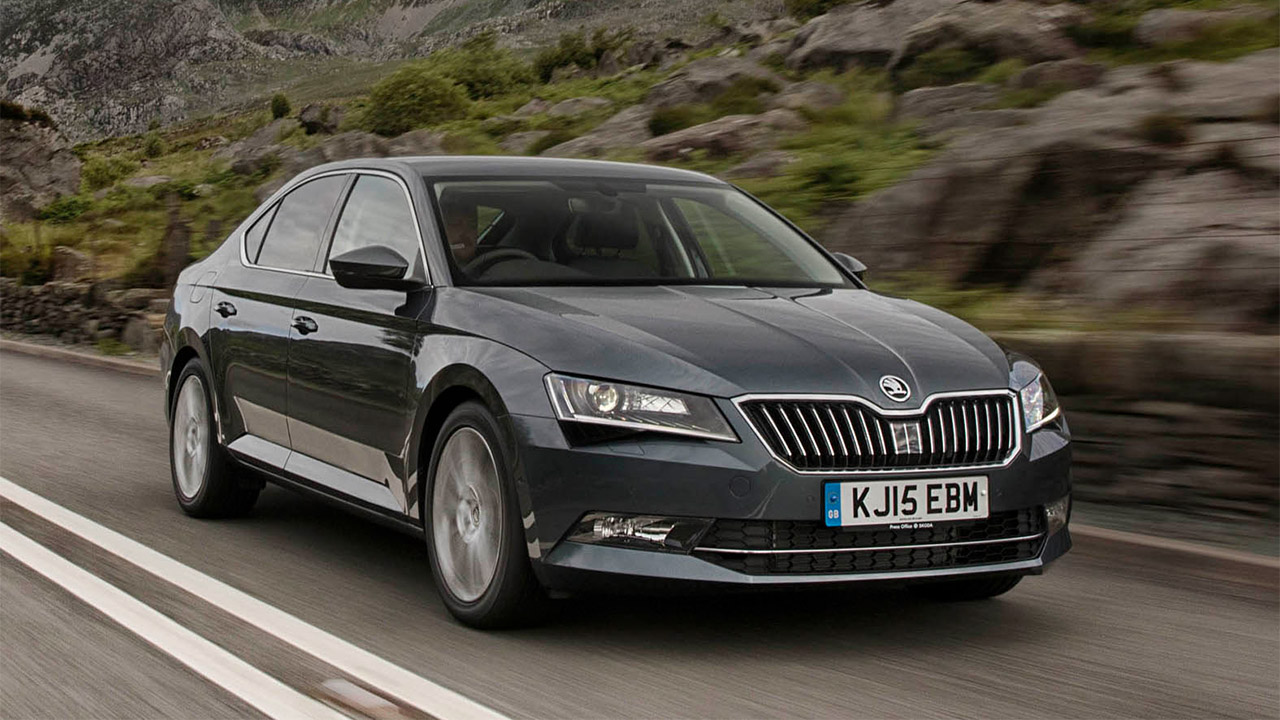 As a brand, you probably wouldn't associate Skoda with outright luxury, not compared to some of the other manufacturers on this list, anyway. However, one car that offers an upmarket design and interior is the Skoda Superb.
Models fitted with a diesel engine will be the most common during your search, but if you're willing to up your budget then a plethora of petrol engines will be readily available. Either way, you can expect good fuel economy and reasonable running costs, which is always welcome.
The cabin design takes a lot of inspiration from Volkswagen's range of cars since they own Skoda. Don't worry though, that means everything is well made and easy to use. When you factor in the excellent levels of refinement, the Superb makes a strong case for itself as a budget luxury car.
Search Used Skoda Superb
Range Rover Evoque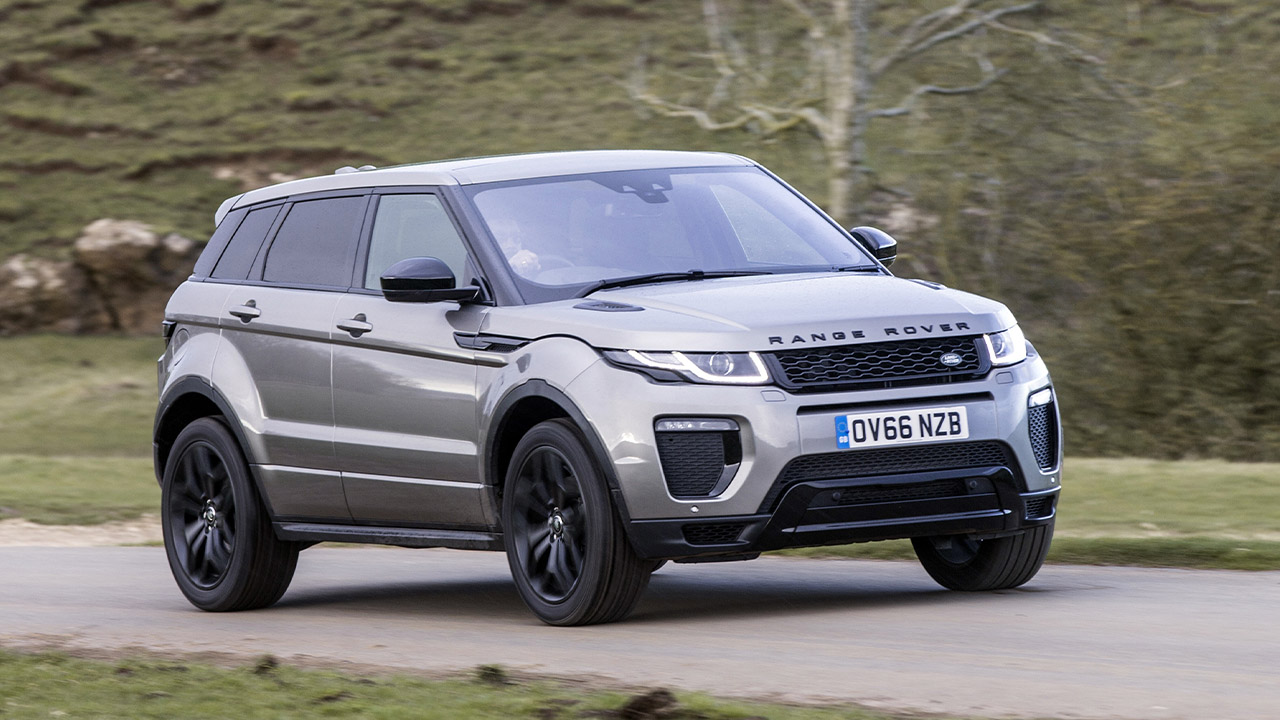 Along with their off-roading prowess, Range Rover are renowned for their luxurious range of vehicles. For the purpose of this article, we're focussing on the Evoque, with early examples representing great value in today's market.
Being an SUV, the Evoque provides a higher driving position, which ultimately translates to a better view of the road ahead. Plus, if you have a young family to accommodate, then the raised ride height will pay dividends when fitting or removing a child's seat since you won't have to bend down frequently.
The Evoque's cabin is a plush place to spend time, with leather and soft-touch materials featuring on the majority of surfaces. Motorway journeys are relaxing because of how well-insulated the cabin is, while the available engines blend seamlessly into the background when driving.
Search Used Range Rover Evoque
Discover a luxurious used car through Evans Halshaw
There's always a multitude of great cars to choose from on the used car market. In the case of luxury vehicles, you evidently have a broad choice if you're willing to go for something slightly older. General maintenance may be higher in most cases, but our Evans Halshaw retailers offer affordable servicing on all cars to make life easier.
For more car buying advice, or general tips, please head over to our blog section, which is updated with fresh content on a regular basis.