Top 10: Best Used Family Cars Under £10,000
21st Jul 2021
A family car for every need
The used car market has a plethora of great cars for you to choose from, all of which are available in various sizes, colours and specifications.
That brings us to the world of family cars, where everyone's needs and requirements will always slightly differ. Whether you're a young family starting out, or an established household that leads an active lifestyle, there's guaranteed to be a vehicle that's perfect for you.
With a budget of £10,000, we have highlighted 10 of the best used family cars that are currently available. Ranging from superminis through to large SUVs, we've included a suitable car to suit every family.
Ford Fiesta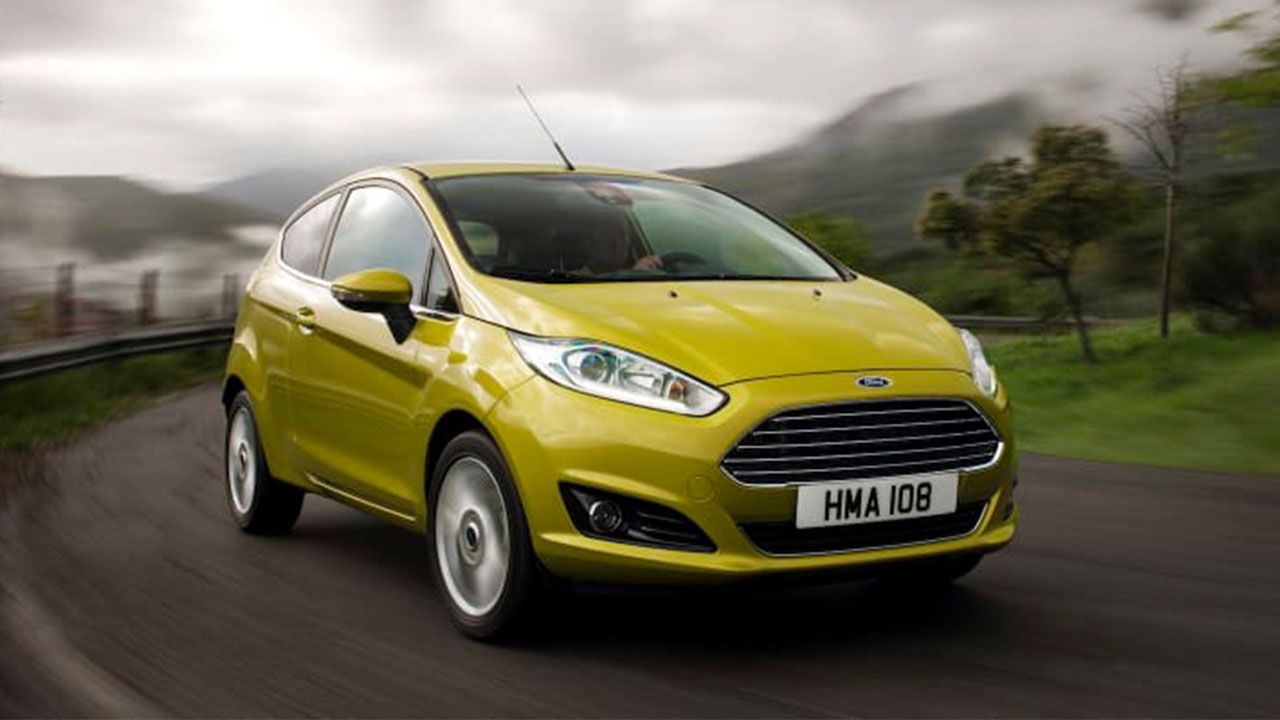 The Ford Fiesta is one of Britain's best-selling cars, and has been for the best part of a decade. On the face of it, it's not difficult to see why; they're good looking, fun to drive, and practical for a supermini.
The top-end of the budget will get you behind the wheel of a Fiesta that has the award-winning 1.0-litre EcoBoost petrol engine, which is punchy and efficient (up to 55mpg is possible). Make no mistake though, the other engines available are still excellent.
Practicality wise, seventh-generation models (2013-2017) get a 290-litre boot, while later eighth-generation models (2018 onwards) benefit from a larger 311-litre boot. Both generations are available with five doors, which is a must-have when fitting a child's seat.
Being a Ford, safety levels are exceptional on all models, with both generations scoring five stars (out of five) during Euro NCAP safety tests.
Search Used Ford Fiesta
Vauxhall Corsa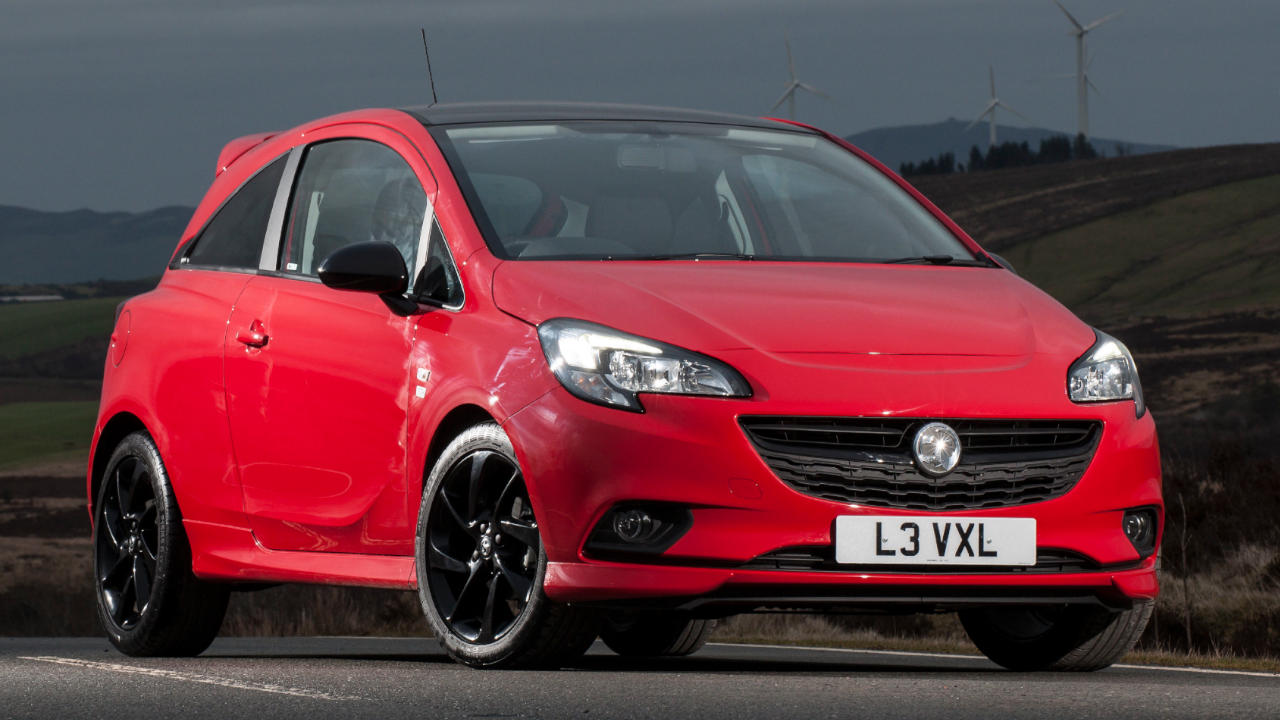 If you're considering a Ford Fiesta, then we'd recommend giving the Vauxhall Corsa a look, too. The reason why is simple enough: they're exceptional superminis, and they also happen to be another strong-seller in Britain.
With a £10,000 budget, you'll have plenty of fifth-generation models to choose from, which were in production between 2014 and 2019. A 1.4-litre petrol engine will be the most common sight during your search, and is available with different power outputs. Either way, you can expect over 50mpg from the available petrol engines, and 70mpg from the diesels.
The 285-litre boot is slightly smaller than the Fiesta, but a 60:40 split folding rear bench makes up for this minor shortfall. In addition, some cars are fitted with an optional false floor, so it's worth keeping an eye out for them.
Running costs should be reasonable, with the majority of Corsa models occupying low insurance groups. Discounted servicing is available through all Evans Halshaw Vauxhall retailers if you're signed up to Vauxhall Service Club.
Search Used Vauxhall Corsa
Volkswagen Golf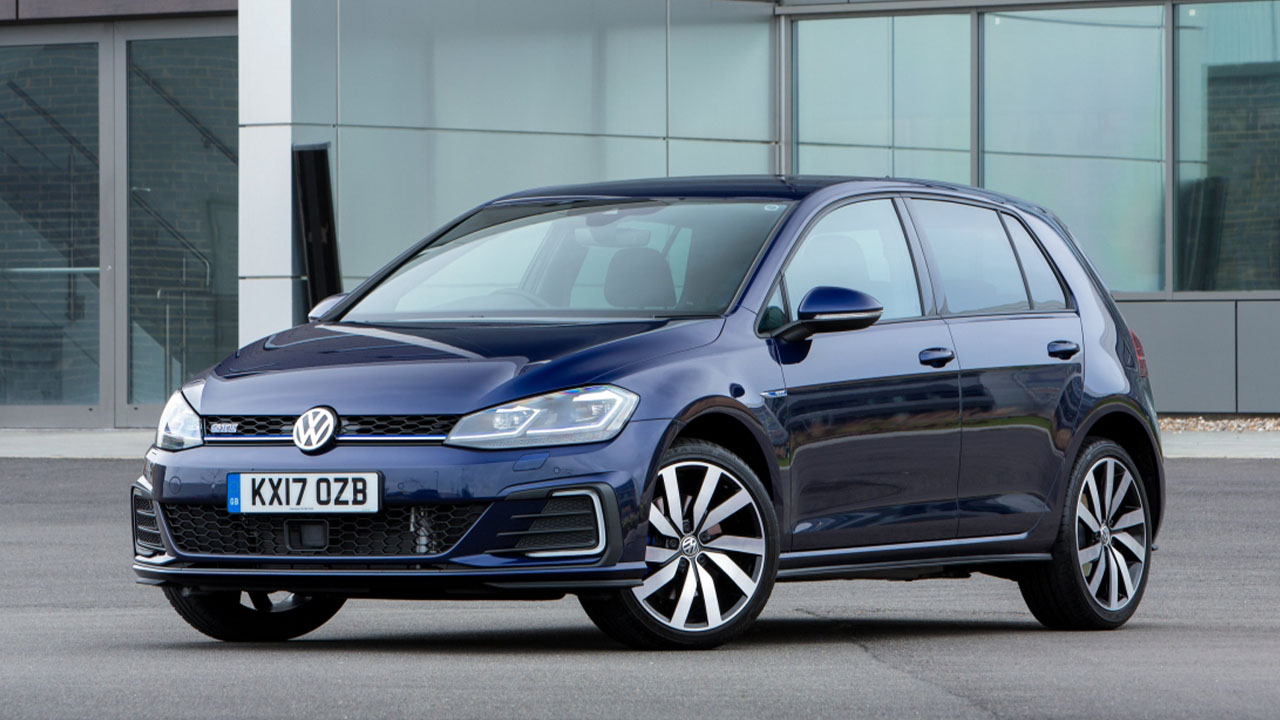 We're moving onto medium-sized family hatchbacks now, and we're starting off with the one of the best in the business: the Volkswagen Golf.
Whether your preference is a petrol or diesel, you'll have plenty of choice when searching for a used Golf. The 1.6-litre diesel is a great all-rounder that'll suit you if you regularly travel longer distances (expect circa 60mpg), although the 1.4-litre petrol is more than adequate for school runs and commuting.
With a 380-litre boot, the Golf is well-equipped for growing families that need the extra space. The majority of models have five doors, so you won't struggle to fit a child's seat in the back.
The Golf's interior is well-made and well-thought out, meaning you get a premium finish for your money. All models are well-equipped as standard, with entry-level models getting a crisp infotainment screen alongside Bluetooth connectivity and air-conditioning.
Search Used Volkswagen Golf
Ford Focus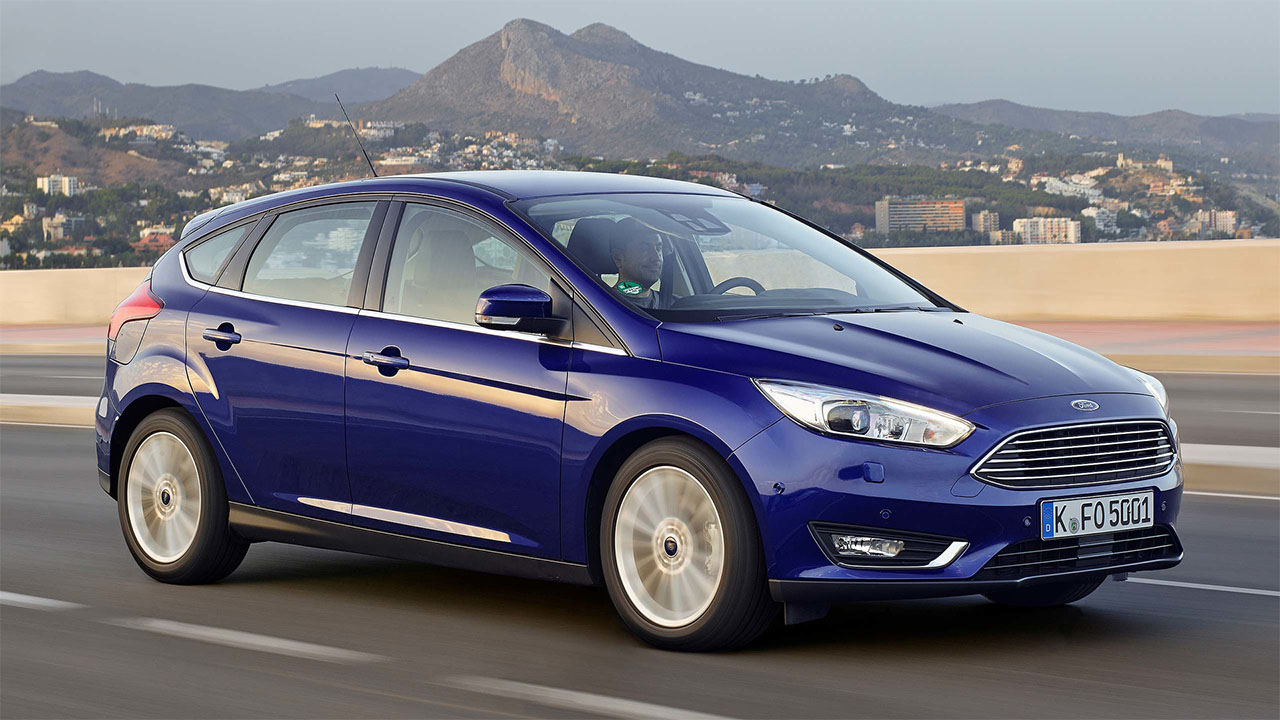 The Ford Focus is another heavy-hitting medium-sized hatchback that's up there with the aforementioned Volkswagen Golf.
With a £10,000 budget, you'll comfortably get behind the wheel of a third-generation Ford Focus, which was produced between 2011 and 2018. The 1.0-litre EcoBoost petrol we mentioned earlier is a common choice and offers a great blend of performance and efficiency. However, the diesels offer better fuel economy, with circa 80mpg possible.
With 316 litres of boot space, the Focus' boot isn't quite as big as the Golf above, but then it's a cheaper car to buy, meaning you can get more equipment for your money. Zetec models offer plenty of kit, which includes a heated front windscreen (ideal for winter) and Ford's SYNC3 infotainment system.
Sportier models, such as the ST-Line, are a popular choice because they come with a body kit, bigger wheels and stiffened suspension.
Search Used Ford Focus
Mazda3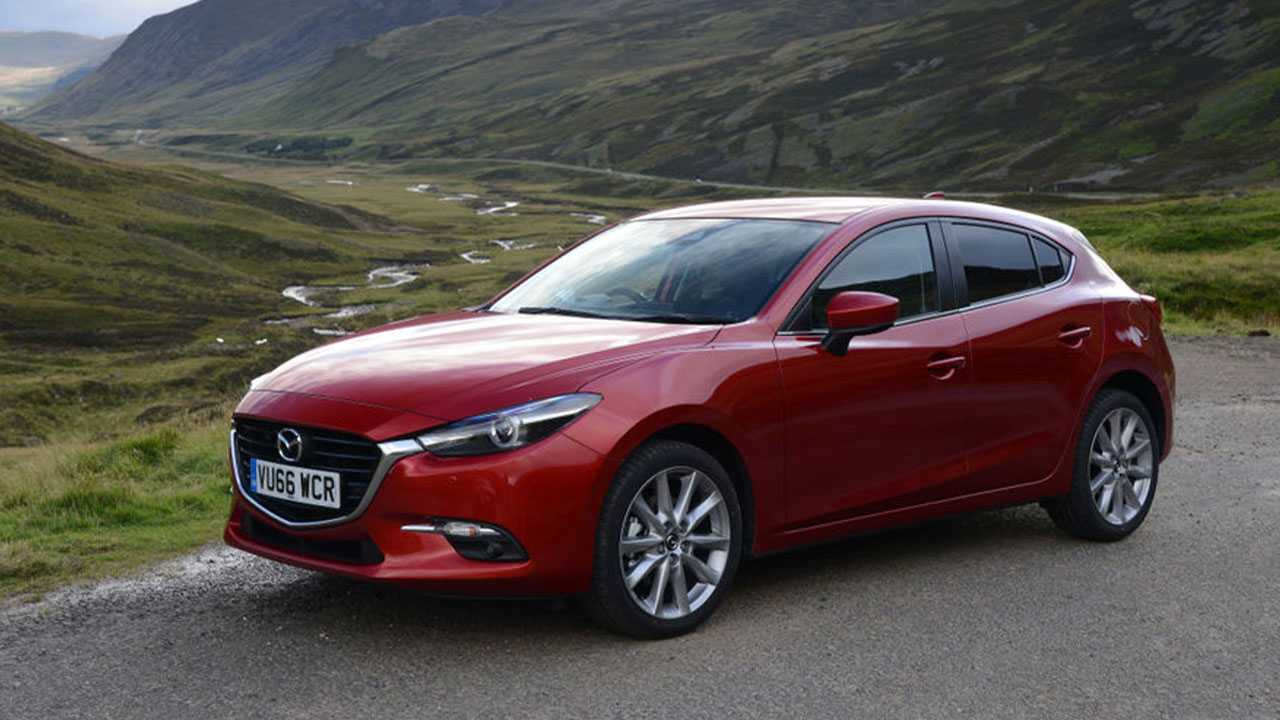 Something of an underrated gem, the Mazda3 is a medium-sized hatchback that doesn't get the recognition it deserves, meaning clean examples represent good value.
The majority of models will be fitted with a 2.0-litre petrol engine, which is usually mated to a 6-speed manual gearbox (an auto is available). There's no turbocharger fitted unlike the majority of cars on this list, which means less to go wrong later on in life if the car is serviced at the correct intervals.
A 2.2-litre diesel is available, although we'd recommend the petrol since it does north of 45mpg without too much effort.
There's 364 litres of boot space, which is about right for this class of car. The wide opening and split-folding seats are welcome features when loading and unloading cumbersome items. Opt for the diesel and the Mazda3 can haul a braked trailer weighing up to 1,500kg, making it great for caravan holidays.
Search Used Mazda3
Vauxhall Insignia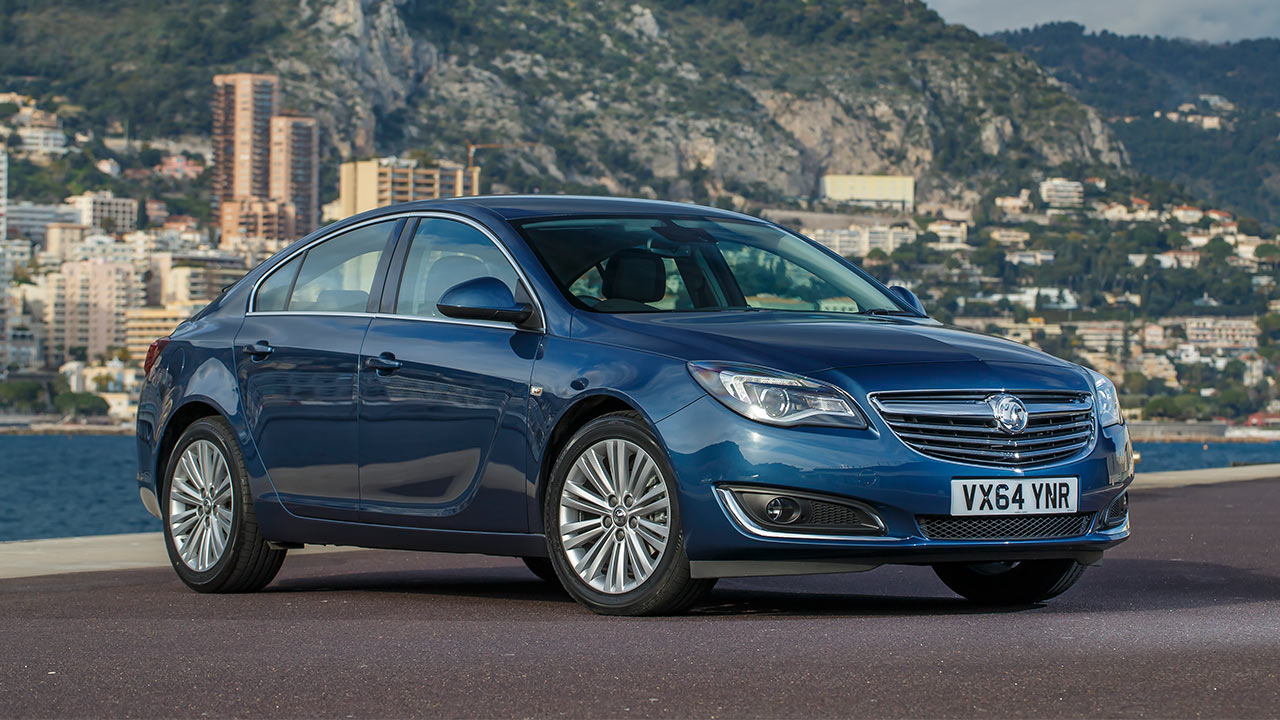 If you need a bit more space, then a saloon or estate represents a logical step up before you enter SUV territory. Among the best in this price range is the Vauxhall Insignia you see here.
Although second-generation Insignia models are available at this price point, we'd recommend focussing on the original because you'll have more examples to choose from. A large portion of models are fitted with a 2.0-litre diesel engine, which is a strong performer and can return between 60 and 70mpg.
Petrol models are available, with the turbocharged 1.4-litre engine representing a good mix of performance and economy. With the rear seats up, there is 530 litres of space inside the Insignia's boot, with the roomier estate version offering slightly more.
Similar to its smaller sibling, the Corsa, the Insignia qualifies for discounted main dealer servicing through Evans Halshaw Vauxhall retailers when you're signed up to Vauxhall Service Club.

Search Used Vauxhall Insignia
Ford Mondeo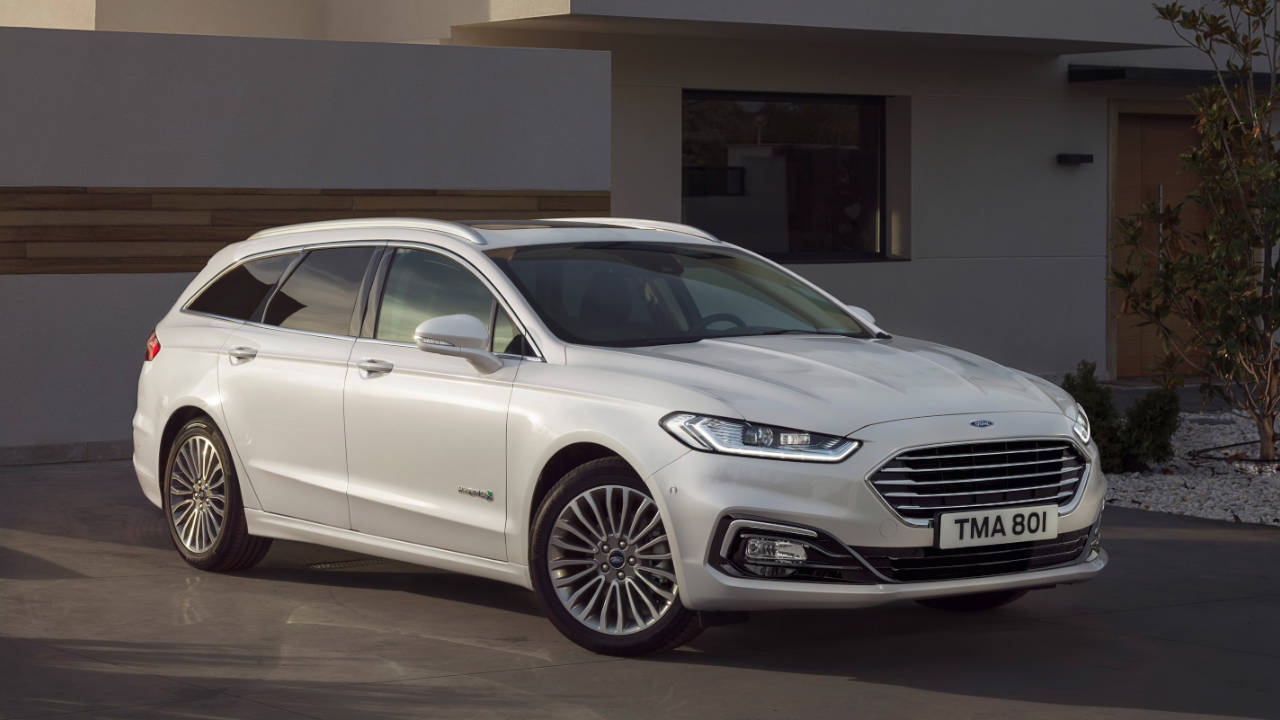 If we're discussing affordable saloons and estates, then it would be rude not to mention the Ford Mondeo.
Easily obtainable under £10,000, the Mondeo is available with a good choice of engines, with diesels being the most popular. The 2.0-litre diesels are common for good reason, offering commendable performance and fuel economy of up to 60mpg. A 1.0-litre EcoBoost petrol engine is available and returns up to 50mpg.
Regardless of whether you go for a saloon or estate, the Mondeo offers 525 litres of boot space. However, the estate has more capacity with the rear seats folded down. A hatchback version of the Mondeo is common, and benefits from a larger boot opening and an extra 25 litres of space.
Thanks to a large cabin, the Mondeo can seat five grown adults in comfort, making it more than capable of transporting young or established families.
Search Used Ford Mondeo
Kia Sportage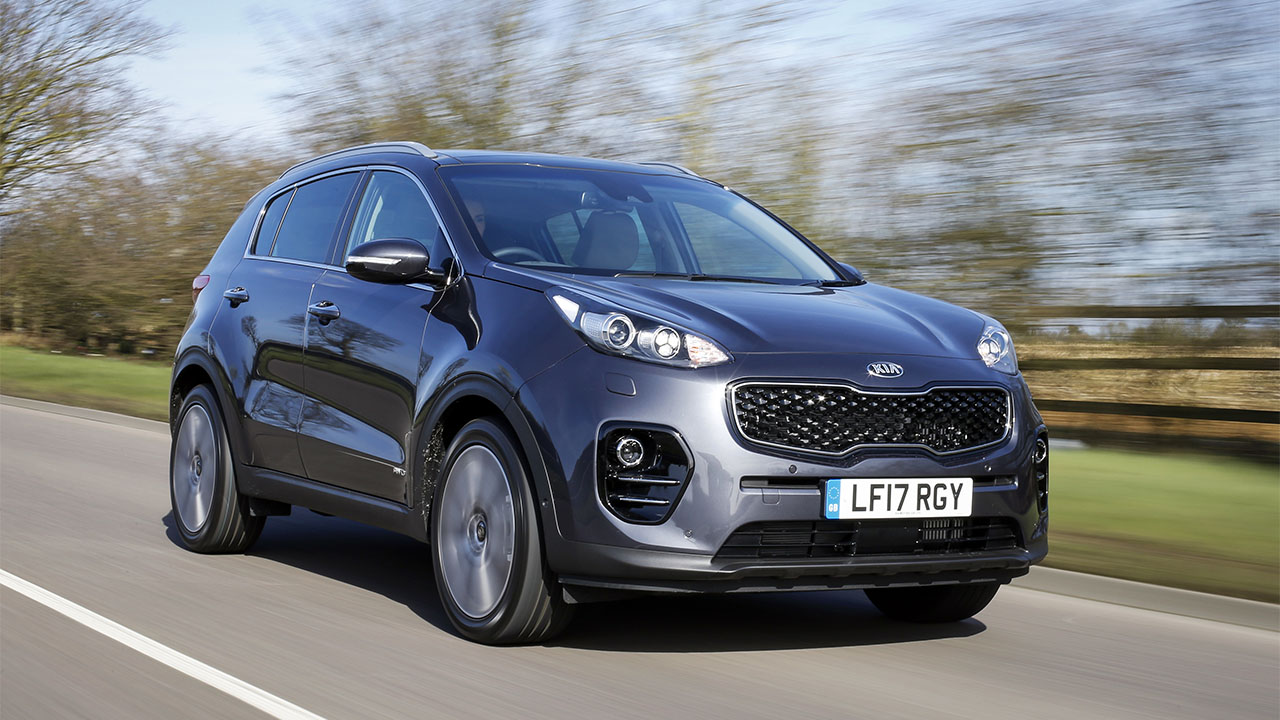 Hatchbacks and saloons may not appeal to you, in which case we'd recommend looking at an SUV. One of the best you can buy at this price point is the Kia Sportage you see here.
The 1.7-litre diesel engines are a fine choice if you want a capable all-rounder that offers good fuel economy, with circa 55mpg achievable. 1.6-litre petrols are less common, but make more sense if you do a lot of driving in and around towns.
A large tailgate and opening means the 491 litres of boot space is easy to access. In fact, the Sportage featured in our blog for most pushchair friendly used cars because of the excellent boot. The rear seats split-fold as you'd expect, and will reveal a capacity of 1,480 litres once they're folded completely flat. Go for the most powerful petrol engine and the Sportage can tow up to 1,900kg: handy for caravan holidays with the family.
Kia provide their new cars with a class-leading 7-year warranty, which carries onto future owners. If you play your cards right, you can pick up an example that has a year or two left on its original warranty.
Search Used Kia Sportage
Renault Kadjar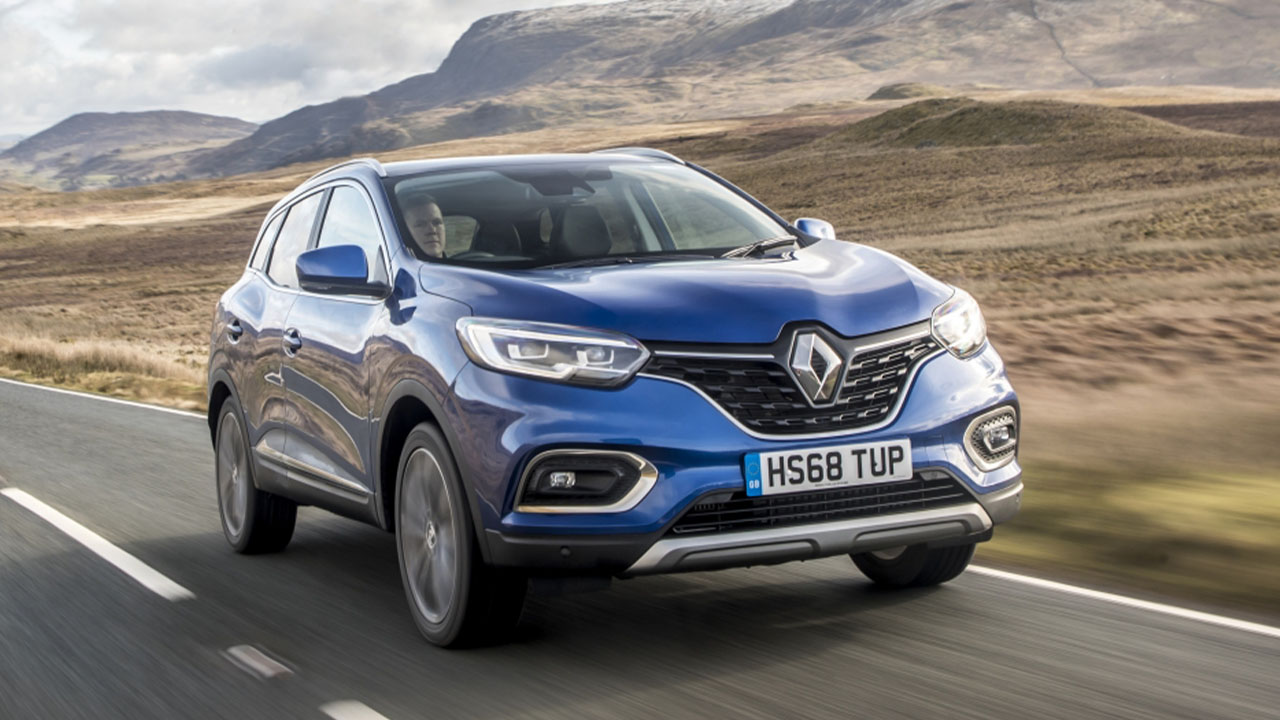 Like the Mazda we mentioned earlier, the Renault Kadjar is another underrated car that offers a lot of bang for your buck.
Diesel engines usually feature prominently in SUVs, but one of the most popular choices in the Kadjar is the 1.2-litre petrol engine. With plenty of grunt complementing excellent fuel economy of up to 50mpg, it's a great choice if you don't do a lot of miles.
An established 1.5-litre diesel engine can also be had, and will suit you if you want better economy or if you spend plenty of time on the road.
With 472 litres of space and a large opening tailgate, the Kadjar is well-suited to families with an active lifestyle. Things like a pram are simple to load and unload, while a child's seat can be easily fitted via the ISOFIX anchor points.
Features such as Bluetooth connectivity, DAB radio and dual-zone air-conditioning all come as standard, meaning the Kadjar represents great value.
Search Used Renault Kadjar
Vauxhall Zafira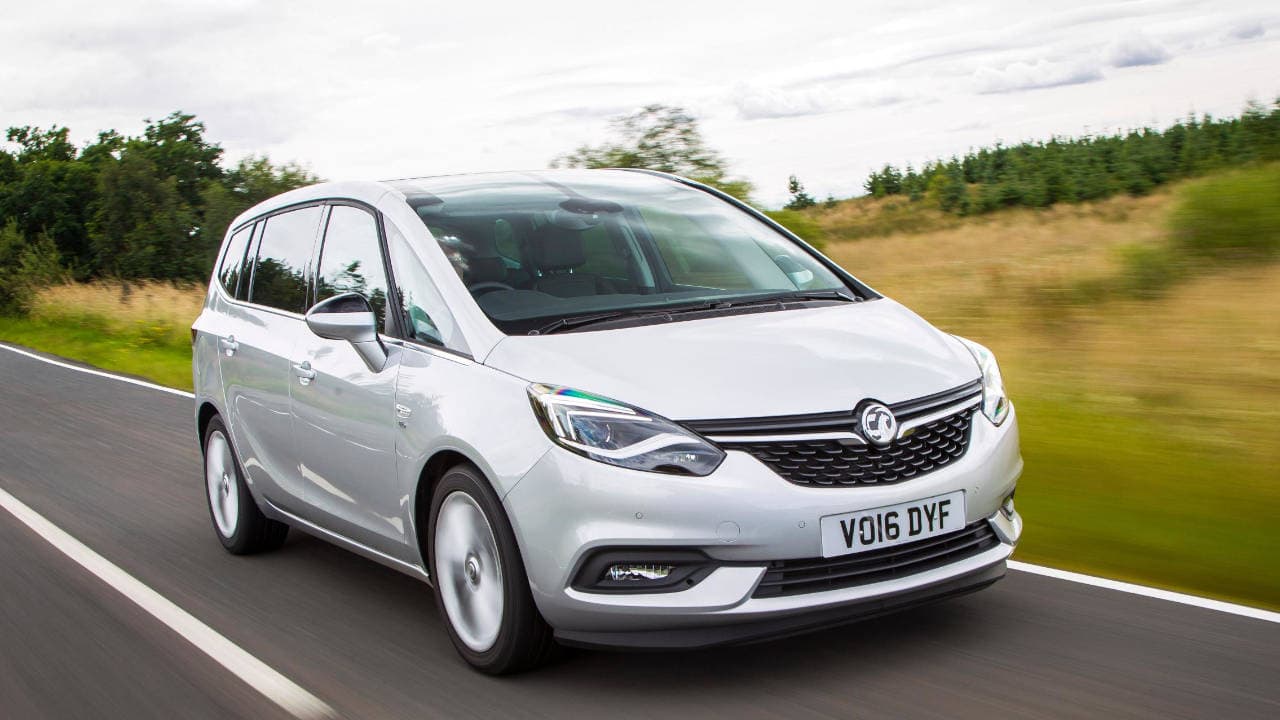 Dependable MPVs (multi-purpose vehicles) that can be had within budget are surprisingly sparse. However, the Vauxhall Zafira fits the bill nicely, and examples at this price point aren't that old on the grand scheme of things.
With the ability to seat up to seven people in comfort, the Zafira is the ultimate car for larger families. If you don't need seven seats, then the third row will fold completely flat to reveal a massive 710 litres of boot space. And that means the family dog can come anywhere with you, too.
At this price point you'll find that the turbocharged 1.4-litre petrol engine is the most common. That's okay though, because they offer decent grunt and economy, with circa 44mpg possible. Larger, 2.0-litre, diesel engines can be had within budget, and will return north of 50mpg, making it ideal if you cover quite a bit of mileage annually.
Search Used Vauxhall Zafira
Discover your next family car with Evans Halshaw
As you can see, there are a wide variety of excellent family cars that can be had for the reasonable sum of £10,000. Ranging from superminis to MPVs, you're guaranteed to find a car to suit your needs and budget when you search through our used car section.
For more car buying advice, and general everyday tips, feel free to have a look at our blog section, which is updated on a regular basis.