What is Ford SYNC and How to Use It
02nd Dec 2022
Infotainment Technology
The automotive industry as a whole is becoming more and more innovative, constantly pushing the boundaries with new vehicle models and everything that's included with them.
One of the areas that constantly sees a lot of development and improvement is the technology that comes in the vehicles, with the infotainment system being a key part of that.
Modern infotainment systems integrate numerous functions and abilities into one screen to ensure the best and most efficient experience for the driver. A lot of these systems not only control elements within the car like the air conditioning, but also have some way to connect with smartphones, utilising things like Apple CarPlay and Android Auto to do so.
Like many car manufacturers, Ford have their own software that is used in the infotainment systems, and in this case, it's called Ford SYNC.
What is Ford SYNC?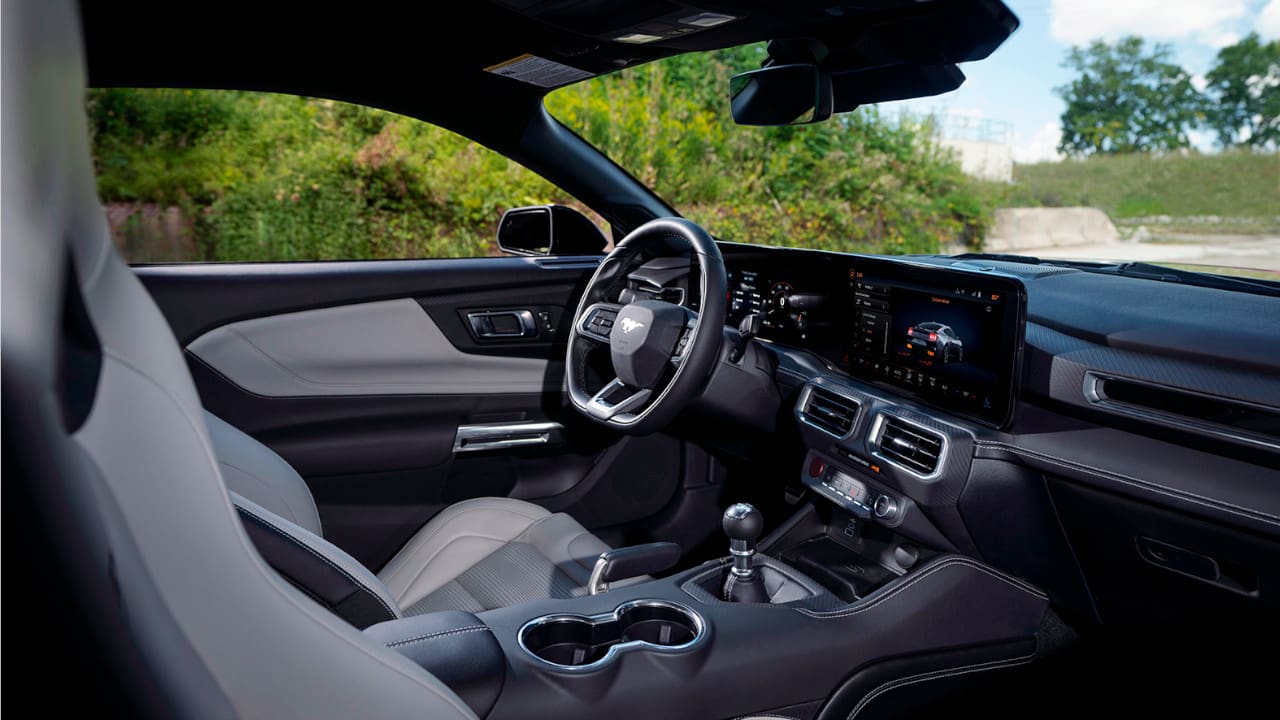 Ford SYNC is the technology used in Ford vehicles to help keep you connected through the infotainment system. Most modern Ford vehicles will have some sort of infotainment technology integrated into the driver's dashboard, and the SYNC software is just part of that.
There are numerous things you can do with the help of Ford SYNC, including wirelessly connecting to the infotainment system using your smartphone, control music, utilise navigation services, and even make calls and send messages using the voice recognition features.
There are now four versions of Ford SYNC, as the software is constantly being improved upon so that Ford drivers have the best experience possible.
Previous versions of Ford SYNC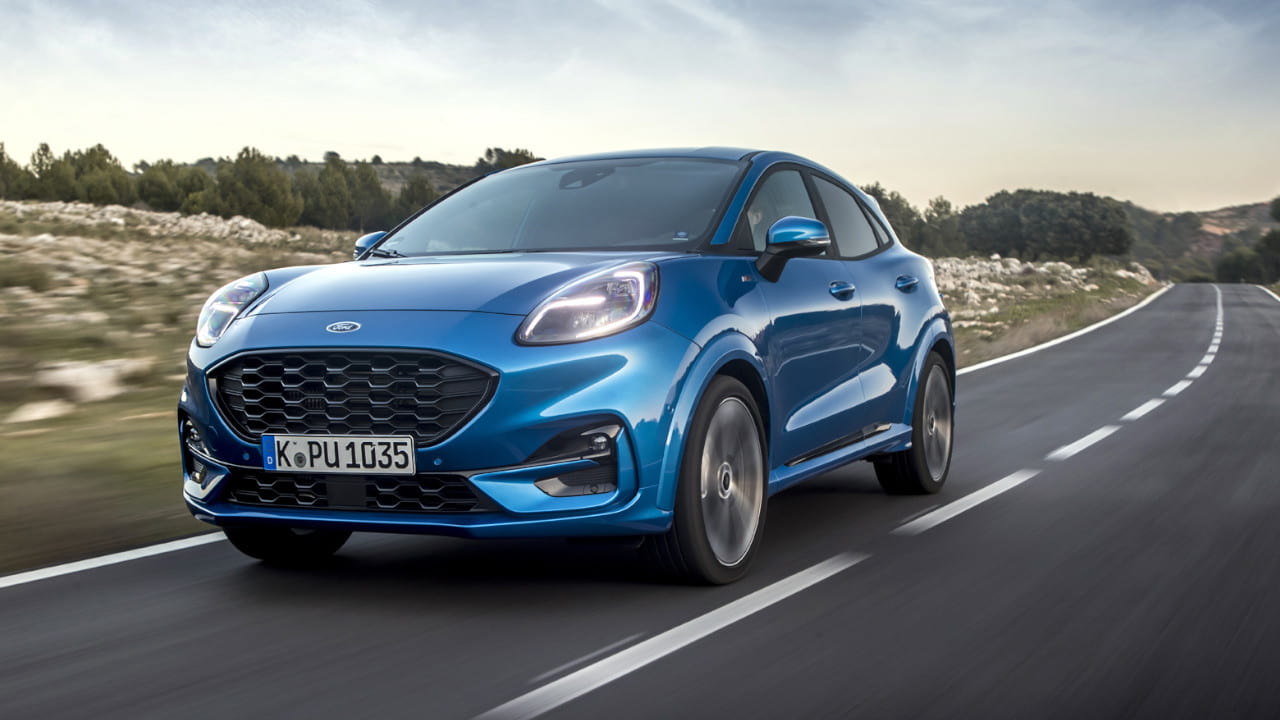 Ford SYNC 1.0
This was the first generation of the Ford SYNC technology, which was introduced in September 2007. Compared to the more recent versions, this initial system was fairly basic.
It allowed drivers to connect their phone via Bluetooth to the car's infotainment system so that they could use the car's controls to play music, make calls, and even read out text messages.
SYNC 1.0 has gone through a number of developments over the years and is still used in certain car models, but it was eventually replaced by the second generation of the Ford technology, SYNC 2.
Ford SYNC 2
Ford SYNC 2 offers a range of improved features, with the main goal being to level-up the voice recognition software to enhance the driver's experience.
Some other new features were the ability to control the air conditioning from the infotainment screen, as well as sat-nav technology coming as a built-in standard feature of SYNC 2.
Latest versions of Ford SYNC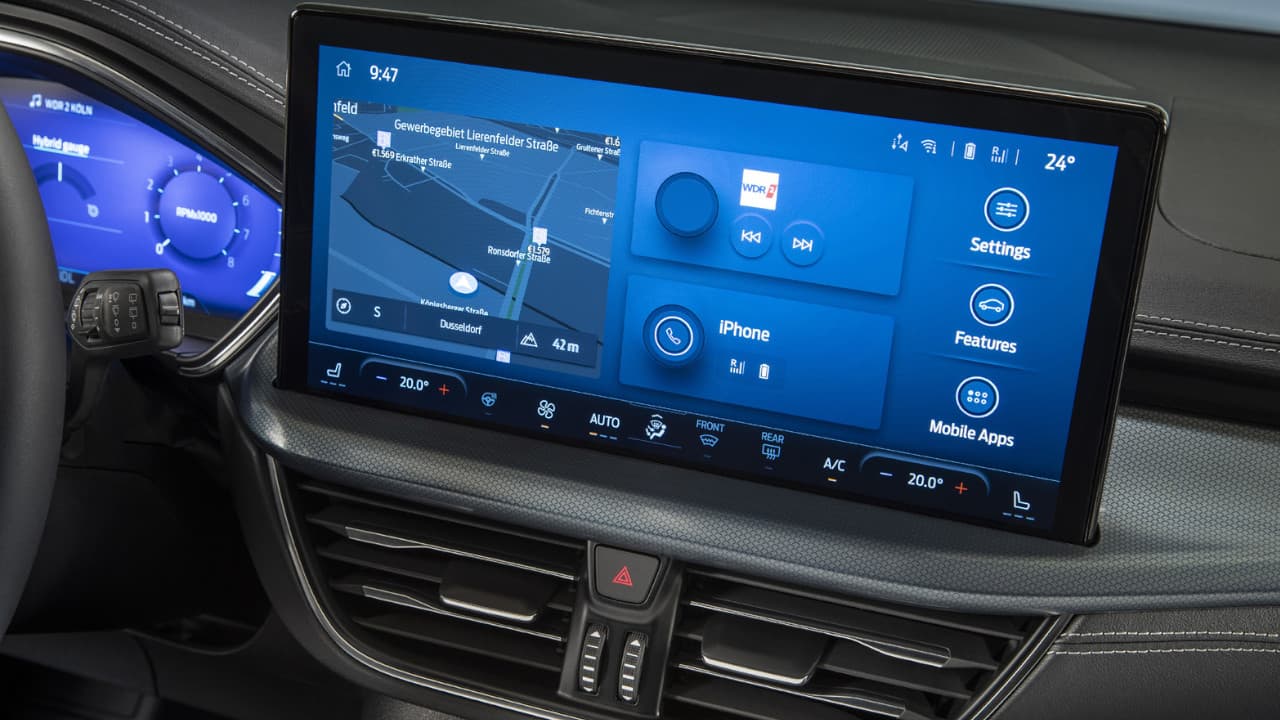 Ford SYNC 3
The third generation of Ford's infotainment technology was designed to be a simpler and more efficient piece of kit compared to the previous versions.
SYNC 3 is the first version of the technology that has Apple CarPlay and Android Auto connectivity, keeping drivers even more connected than before. Other features include the ability to use your car as a Wi-Fi hotspot, and in some models you can access your vehicle through your phone using the FordPass app.
Most Ford models that were produced from 2016 onwards will have the Ford SYNC 3 technology, but this will depend on the specification of your Ford model, so make sure to check the manufacturers website or your owner's manual if you're unsure.
Vehicles with Ford SYNC 3
Ford SYNC 4
The latest generation of Ford's infotainment technology is SYNC 4, which has been revamped and designed to be the ultimate solution for driver connectivity.
It comes with cloud based connectivity as well as conversational voice recognition, an improvement from SYNC 3 to allow the driver to have a more personalised and enjoyable experience. Plus, everything is perfectly in sync as it integrates effortlessly with your smartphone.
There's also Ford SYNC 4A available, which is a slightly upgraded version of SYNC 4 that offers the same features, but with enhanced functionality.
Vehicles with Ford SYNC 4/4A
How to update Ford SYNC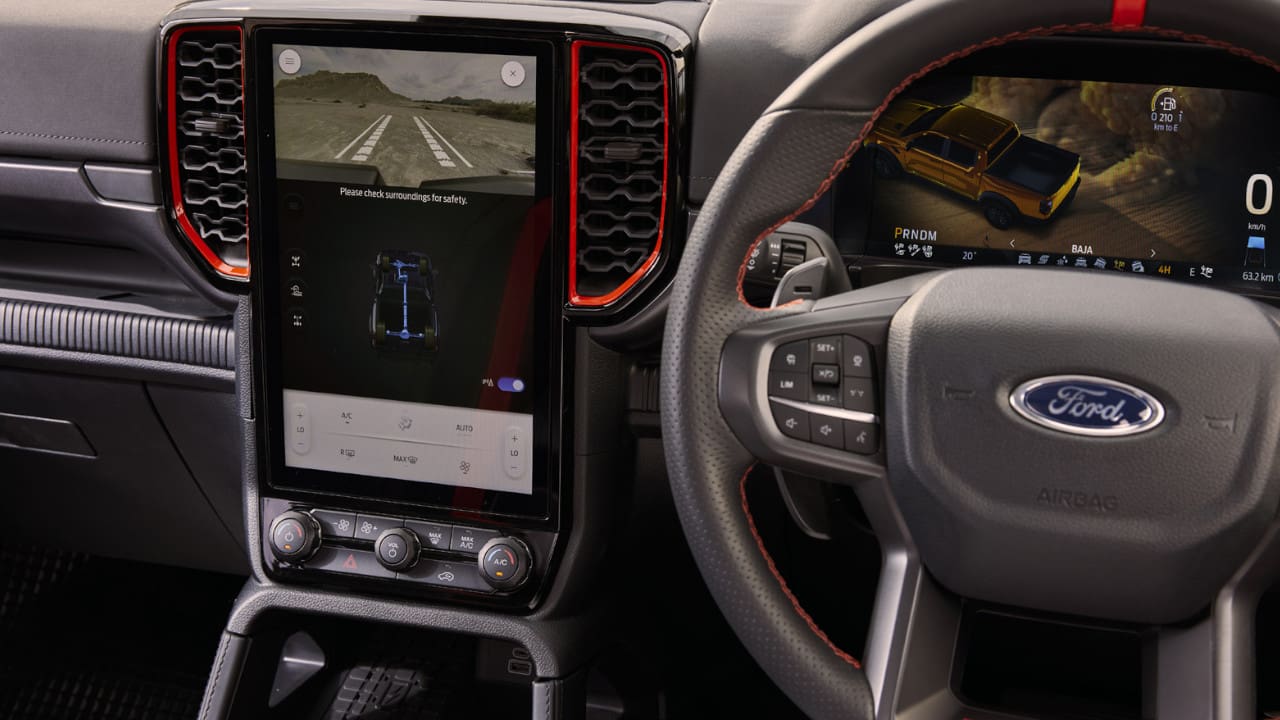 There are a couple ways to update your Ford SYNC infotainment system, which we have detailed below for you.
Use a USB drive to update Ford SYNC
You can get the software updates from the Ford owner's support page, which you can download onto a USB drive. You'll then need to plug your USB drive into the USB port in your car. Once you have the USB plugged in, follow these steps.
Go to 'Menu', then 'SYNC-Settings'.
Click 'Install on SYNC' and your download should begin.
Make sure to verify the download has been successful by going to the 'System Info' within the SYNC settings.
Update Ford SYNC over Wi-Fi
Depending on the version of SYNC that you have, you may be able to update the software using Wi-Fi. You'll need to make sure you have a strong Wi-Fi connection before starting this method.
Go to 'Settings' and 'Wi-Fi' and connect to the network you want to use.
Once you're connected, go back to 'Settings' and click on 'General' and 'Automatic System Updates'.
Make sure this is enabled, and you will be able to automatically get any software updates that are available for your Ford SYNC software.
While you can update Ford SYNC, it isn't possible to upgrade to a different version of Ford SYNC. For instance, if your vehicle has Ford SYNC 3, you'll only be able to get the software updates that are available for this version, but you won't be able to upgrade to Ford SYNC 4.
How to reset Ford SYNC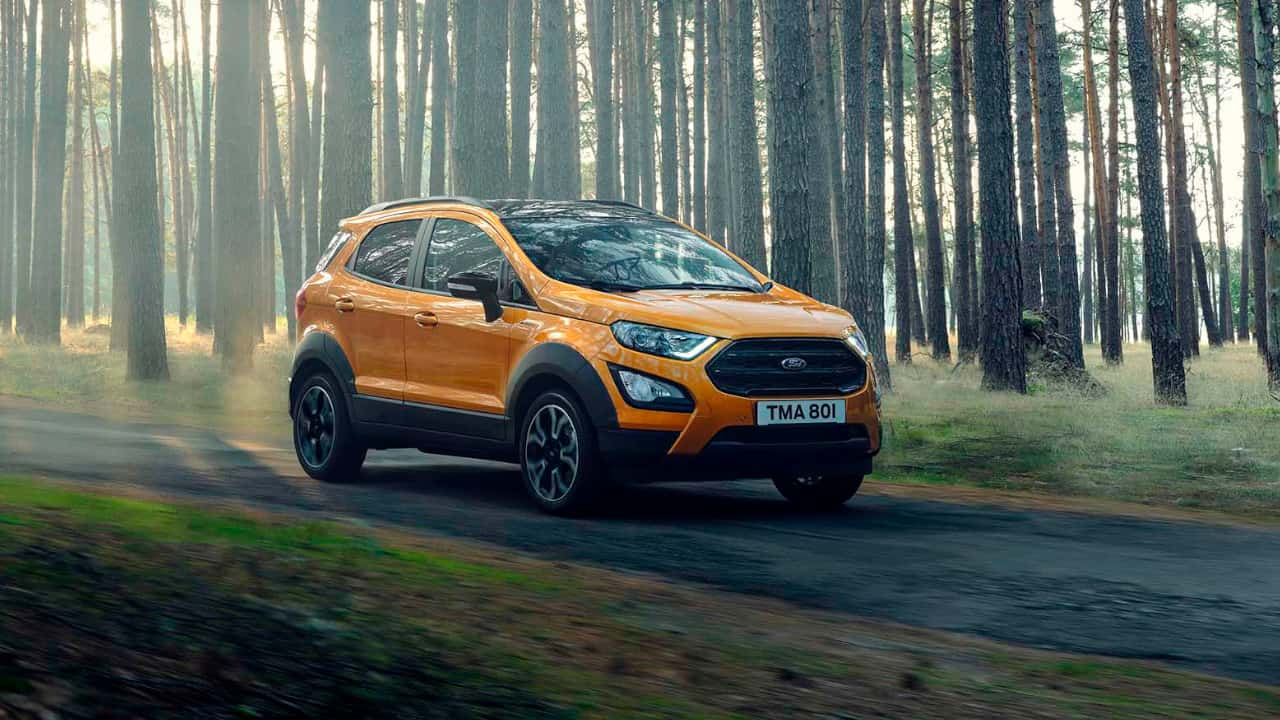 You may need to completely reset your Ford SYNC, for example if you decide to sell your car and want to remove all your data including contact lists, paired Bluetooth devices and navigation information.
To rest your Ford SYNC, follow these quick and easy steps.
Go to the 'Settings' icon on your infotainment screen. This should be in the bottom right-hand corner of the screen.
Select 'General', scroll down until you see 'Master Reset' and click on this option.
You should have a pop-up box asking if you want to reset to the factory settings. Click 'Continue'.
The screen will go dark, followed by another pop-up asking if you want automatic updates, and you can then choose whichever option suits you.
It's really important that you do reset your infotainment system before selling your car, as you won't want the next owner to have access to all your personal information.
Stay Connected with Evans Halshaw
Infotainment systems can be incredibly handy bits of kit to use on your drive, and with Ford vehicles, Ford SYNC has everything you could need for your journey. We know technology and connectivity can be really important and make driving much easier, so we trust this guide has answered all your questions about Ford SYNC, so you can make full use of the technology in your vehicle.
For more information on features available in cars, general motoring information and plenty of other handy advice, go to our blog section that's updated regularly with new tips and guidance.