FordPass App - A Smarter Way to Move 
Mobilise your life with FordPass
Welcome to FordPass - the app designed for a new ultra-connected world. Conveniently uniting several facilities within a single app, FordPass is your car's very own PA. It is your passport to a whole bunch of exclusive perks and benefits designed to make your life easier. FordPass looks after the important things that you sometimes forget or struggle to find in one simple application. Available for both iOS and Android devices you can download the app now, making your journey easier.
The FordPass App will give you unlimited access to My Vehicles, My Dealer, Ford Credit, Park and Destinations. The App will help you move through your day even smarter, better and easier than before.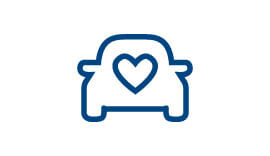 My Vehicle
Unlock, locate and start your car from anywhere in the world. Keep an eye on fuel levels, service records and warning lights to make sure you're never caught out.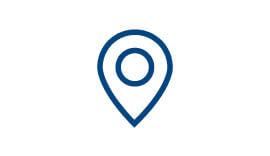 My Dealer
FordPass holds all of your main dealer service history, with reminders for your annual service and convenient remote calendar you never need to pick up the phone again.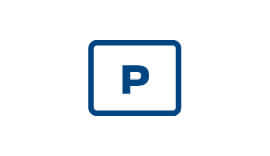 Park
You'll never lose the car again! FordPass automatically remembers where you've parked. Find a space or even reserve a parking space ahead of arrival with FordPass Park. Park Smart.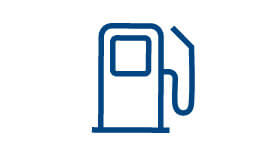 Fuel
The fuel gauge ensures you never forget to fill up. Plan ahead – view nearby petrol stations, with handy price comparisons so you get the best deal every time you refuel.
FordPass Connect is an optional extra, available on the
All-New Ford Focus
and the
New Ford Transit Connect
. This new technology is an addition to your FordPass app which allows you to control your vehicle via your mobile phone.
The on-board modem comes equipped with 3 months or 3GB of data, with the option to buy data bundles from Vodafone afterwards. FordPass Connect has a number of advantages all at your fingertips including Live Traffic updates, in-car Wi-Fi and you can even place an eCall in your vehicle in the time of an emergency and your exact location is detected.
Additionally, the FordPass Connect allows you to start up your engine from the comfort of your own home, office or anywhere at all. This is particularly useful during those winter months, when all you want to do is to get into a de-iced warm vehicle after or before work. You can lock and unlock your car too - from your phone!
FordPass Perks
With FordPass, you are entitled to some fantastic perks. Receive special gifts and earn badges in the FordPass app when you use it regularly. Unlock Perks as you go.

How to get the most out of your FordPass Perks:
Download the app and register with FordPass
Use the FordPass app regularly, to book a car service for example
FordPass will email you with your achieved Perks
To Unlock Badges, all you need to do is add your vehicle to the FordPass app, select your local dealer and keep using it until you've achieved them all!
FordPass is the brains of your car. Keeping you informed about fuel levels, finance payments and parking spaces, FordPass is Ford's most powerful engine, in the palm of your hand.
Simple - Easy to navigate and understand
Efficient - Find convenient parking before you arrive
Convenient - Set the temperature in the car before you get in
Forward Planning - Reserve a parking spot ahead of time
Secure - All payments are secure with the FordPass Wallet making paying for parking easy
Manage - Keep an eye on your finance payments
Support - One Click away from a FordPass guide for advice and 24-hour help
Rewards - Countless rewards through the Perks service of FordPass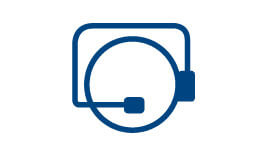 Guides
With handy online guides for all of the app features, you can maximise the benefits of FordPass. Online chat and Support will help you and answer any questions you have.
My Wallet
There's no more need to fumble around under the seat for loose change with this handy payment function which makes paying for parking more convenient and even easier.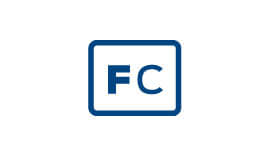 Ford Credit
With Ford Credit you can manage, maintain and stay informed about your vehicle finance, need never fear missing a payment and can easily amend your direct debit arrangements.
Perks
Just by downloading and using the app you can unlock a whole bounty of benefits and perks. Exclusive discounts can be earned by using the FordPass app.
In the FordHub, you can learn about Ford's latest innovations, mobility solutions and exclusive events.
You have the opportunity, with FordHub, to explore the interesting new projects they are working on as well as learn how they're using digital landscaping to meet the needs of the world today.
Alongside that, Ford will give you access to all their special events - exclusively for FordPass members!
FordGuides
FordGuides are here to help you with any queries or questions you may have. Our team of friendly experts at FordPass are contactable via the FordPass app whenever you need them. No matter where you are, just tap once on the FordPass app and we will assist you. If we are unable to repair your Ford on the spot, we will be able to arrange onward travel, alternative transport, a replacement vehicle or overnight accommodation.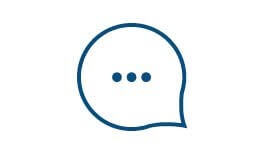 Chat
The FordPass app features Live Chat for the moments where you may need quicker answers. Just download the app and access FordGuide.
Call
FordPass experts are on the other end of the phone. In case of any questions or queries, the team would love to hear from you. Just one touch on the app and a friendly voice will be happy to answer any questions.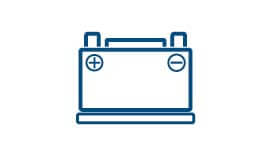 Ford OneCall
To keep you on the move during the unfortunate event of a breakdown, Ford OneCall will give you support from our Roadside Assistance team.
If you want to know more about FordPass contact your nearest
Evans Halshaw Ford Dealership
for more information or book a demonstration of FordPass Connect with one of our sales staff.
Download the FordPass app on IOS or Android