Top 20: Best Used Family Cars
29th Apr 2021
By Nathan Dale
What is a family car?
The main priority of a family car is to be practical. It has to seat a minimum of four people in comfort, have a big boot and if there's room for the dog and cup holders then that's a bonus, too.
You'll likely need something affordable to buy and economical to run, with enough specification to keep the driver and passengers comfortable and entertained.
One of the most useful aspects of owning a car is the ability to transport the whole family from point A to point B. For the school and the annual family holiday, plus those trips to see the grandparents, the faithful family motor becomes an extension of the family itself.
Types of family cars
Family cars come in all different shapes and sizes, and it's up to you to decide which one best suits your needs.
Hatchbacks
Traditional family hatchbacks like the Vauxhall Astra and Ford Focus still have plenty going for them, including great handling and economical engines. As a general all-round package, they're still hard to beat, and in modern-day society, could even be classed as small family cars.
SUVs
SUVs are becoming more and more popular in the UK, and manufacturers are responding to the demand, leaving you with plenty of choice. Advancements in engine technology mean they're much more affordable to run than you might think.
MPVs
If space and practicality is right at the top of your list, then you'll want an MPV. They are designed with families in mind, and often feature ingenious storage solutions to make life easier. There's lots of 7-seater versions too.
Saloons
Saloons do lots of things very well. They look smart, handle great and fit four or five people comfortably, while keeping enough room in the boot for pushchairs, suitcases and shopping bags.
Estates
These elongated hatchbacks or saloons offer all of the great characteristics of their more common counterparts, but with a touch of extra cargo room for increased practicality.
Best family hatchbacks
Ford Focus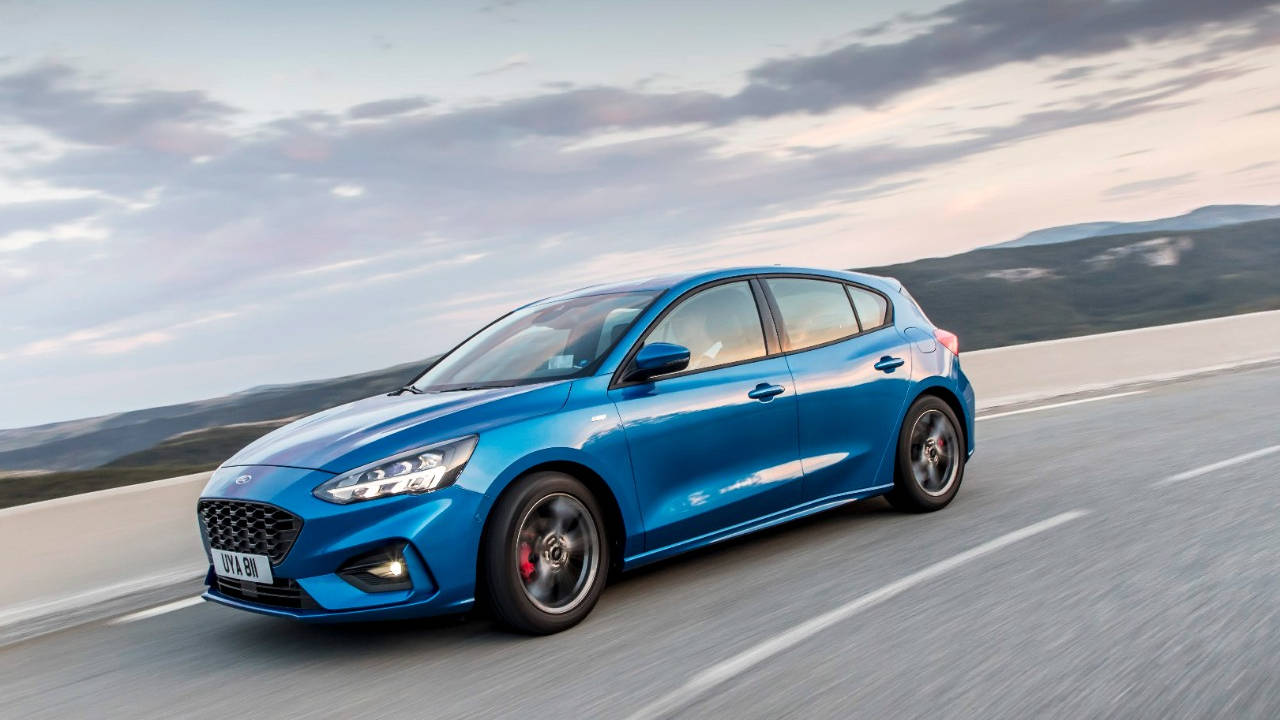 Ford family cars are widely considered to be some of the best on the market, and you can't look for a new family car without at least considering a Ford Focus.
Over the years it has grown in size to accommodate occupants and their luggage in total comfort, and whichever year you go for you'll be getting a good-looking car that's great to drive.
Because it's been around for so long, you can find good used examples from anywhere between £5,000 and £23,000 depending on the age, mileage and specification you go for. ST models make for seriously fast family transport.
Vauxhall Astra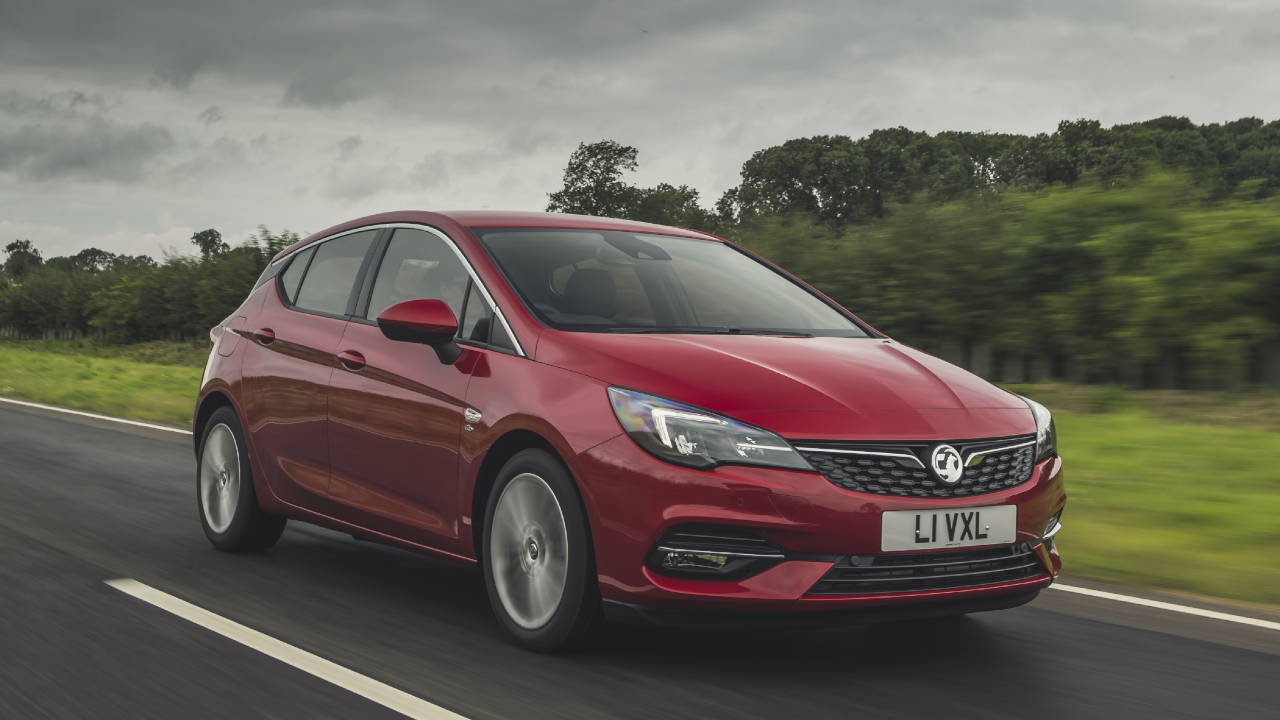 The Astra is a typical "mum" or "dad" car and there's lots of good reasons for that. In the UK, Astra sales have been huge for more than three decades because of their honest ability to carry families wherever they need to go.
As you'd expect, more modern generations of Vauxhall family cars will have better technology, but older cars are still decent to drive and practical too.
Like the Focus, because it's been around for many years and several generations, there's an abundance of different models, specifications, colours and even engine choices available across the many years of production. Whichever one you go for, the Astra will become a faithful family member for years to come.
Volkswagen Golf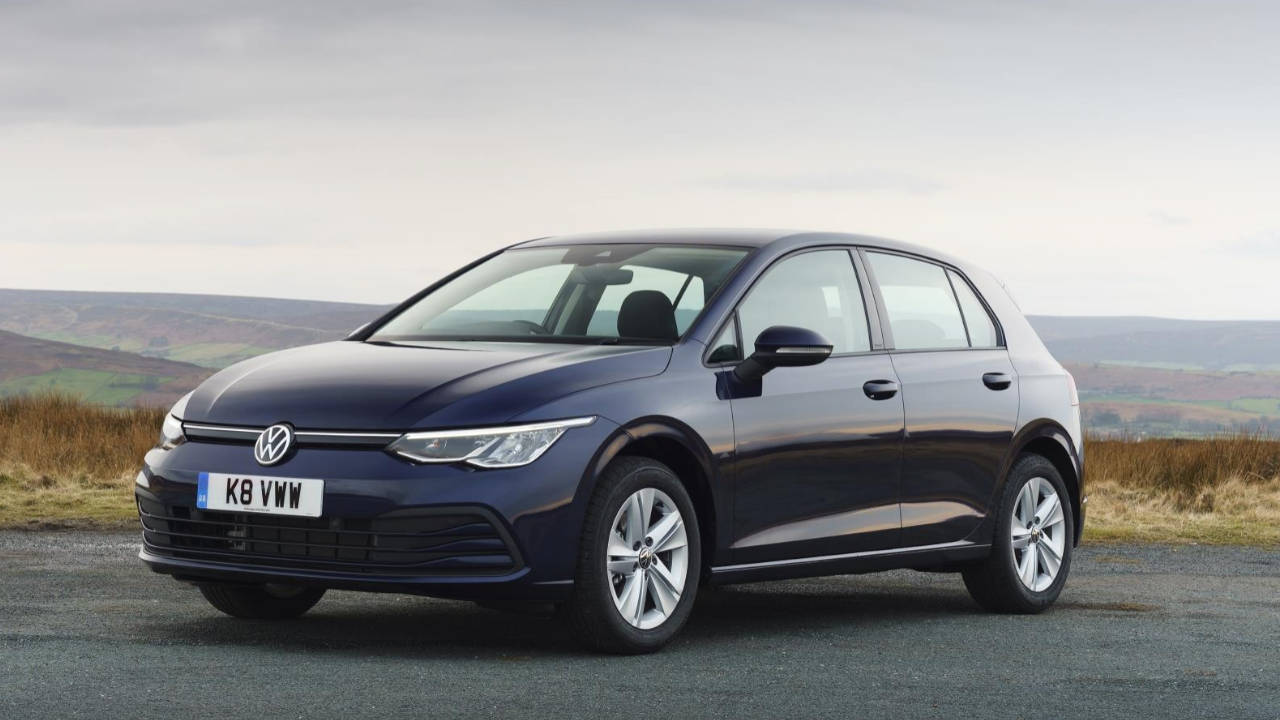 Long heralded as the go-to used family car, the Volkswagen Golf has spent more than four decades building up its reputation as a dependable, reliable and practical hatchback.
Its popularity remains as strong as ever because of its no-fuss attitude towards dealing with everyday life. It just does everything you would expect a family car would do, with poise, comfort and precision.
Part of its great appeal is that it can be found in varying levels of specification and with many different engines, including petrol, diesel and even plug-in hybrid variants too, with performance-focused GTI and R models topping the range. It's also worth noting that the SEAT Leon and Skoda Octavia hatches benefit from Golf underpinnings.
Hyundai i30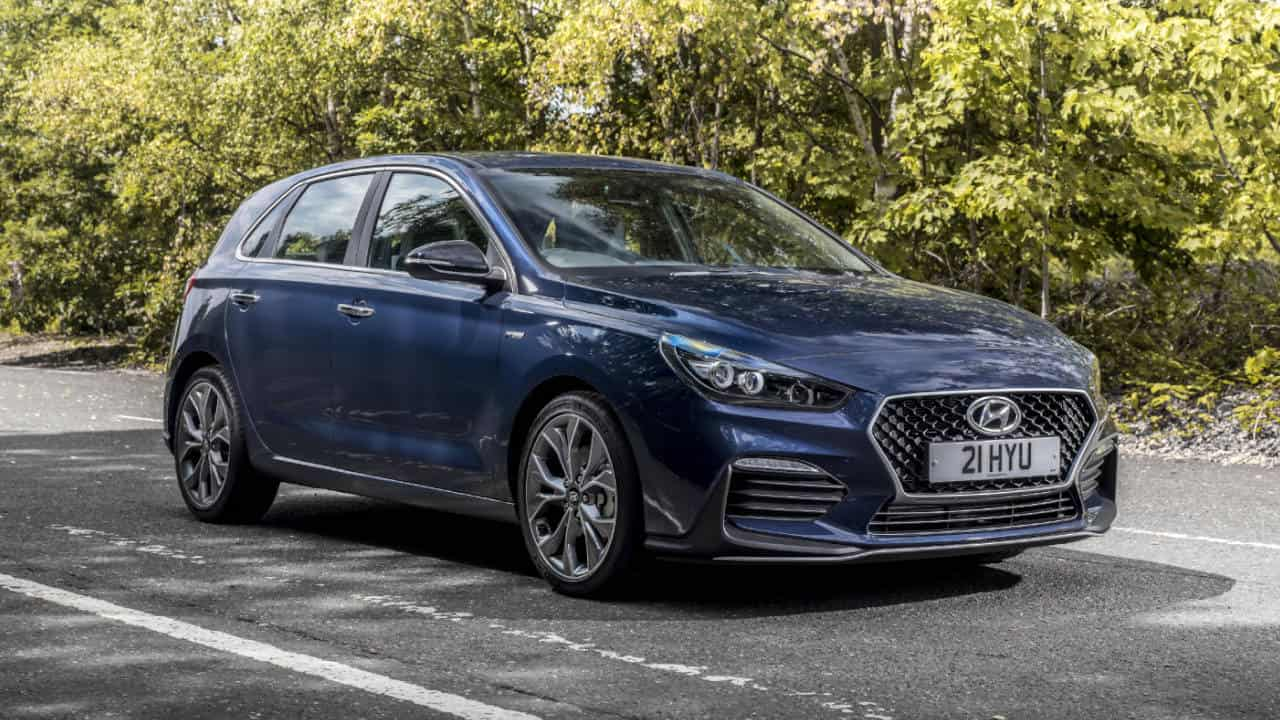 The i30 stakes its claim as one of the top used family cars simply because of the generous amount of standard equipment that you get when you buy one.
Even Active models come with alloy wheels, Bluetooth connectivity, cruise control, air conditioning and rear parking sensors. They haven't skimped on safety either, with both current and previous models receiving a five-star rating from Euro NCAP.
There are both petrol and diesel variants to choose from and you'll notice from looking at the used market that i30 models represent excellent value, especially compared with similar models from other manufacturers.
BMW 1 Series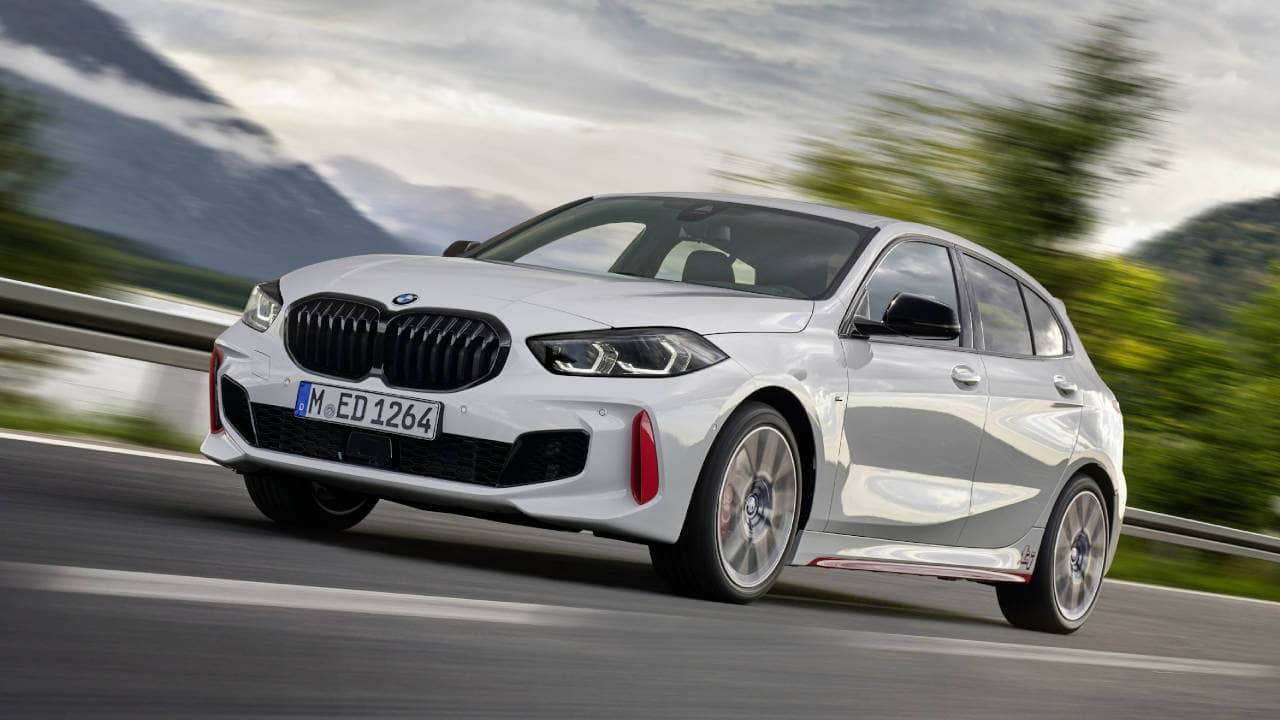 There's now more premium options in the used family hatchback market, including the Mercedes-Benz A-Class and the Audi A3. Here we're looking at the BMW 1 Series, which wins a place in the list thanks to superior driving dynamics.
It still possesses the must-have large boot, which is actually more roomy than the one you'll find on a third-generation Ford Focus.
Being a BMW, you'll also benefit from premium-quality materials and high levels of refinement, plus strong engines that have been engineered for performance and efficiency; diesel 1 Series models are some of the most economical used hatchbacks you can buy.
Best family SUVs
Nissan Qashqai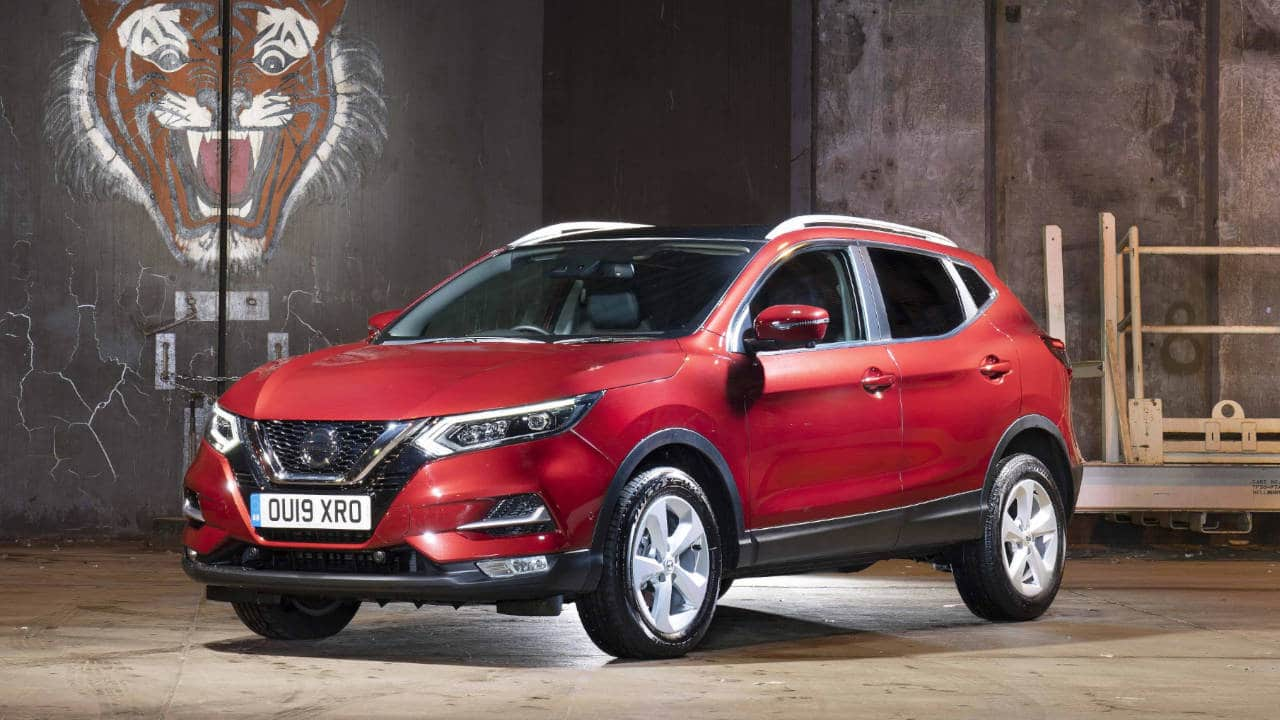 The Qashqai has become an icon of affordable, practical hatchback/SUV crossover motoring ever since its launch back in 2006. It's built right here in Britain at Nissan's Sunderland manufacturing facility, making it a rarity amongst other SUVs and family cars you'll find on British roads, most of which are built overseas.
Its reliable and dependable powertrains are complemented by a supremely practical, not too-big-but-not-too-small body that has the raised ride height that drivers enjoy.
You can opt for petrol or diesel models on the used market, and because they are so popular as new cars, you can often find used bargains simply by having a look through what Qashqais are available.
Dacia Duster
For affordable and practical family SUV motoring on a budget, you can't really beat the back-to-basics Dacia Duster.
Since launching in the UK, Dacia have gone on to sell thousands of Dusters to happy owners - 92% of whom would recommend the Duster to a friend, according to a survey by Good Housekeeping Institute. Impressive stuff.
Go for the Duster and you'll be getting an honest, robust SUV with the option of four-wheel drive models should you require it. Base-level models don't have much in the way of technology, some people actually prefer that, but creature comforts are available on higher-spec models if you want them.
Ford Kuga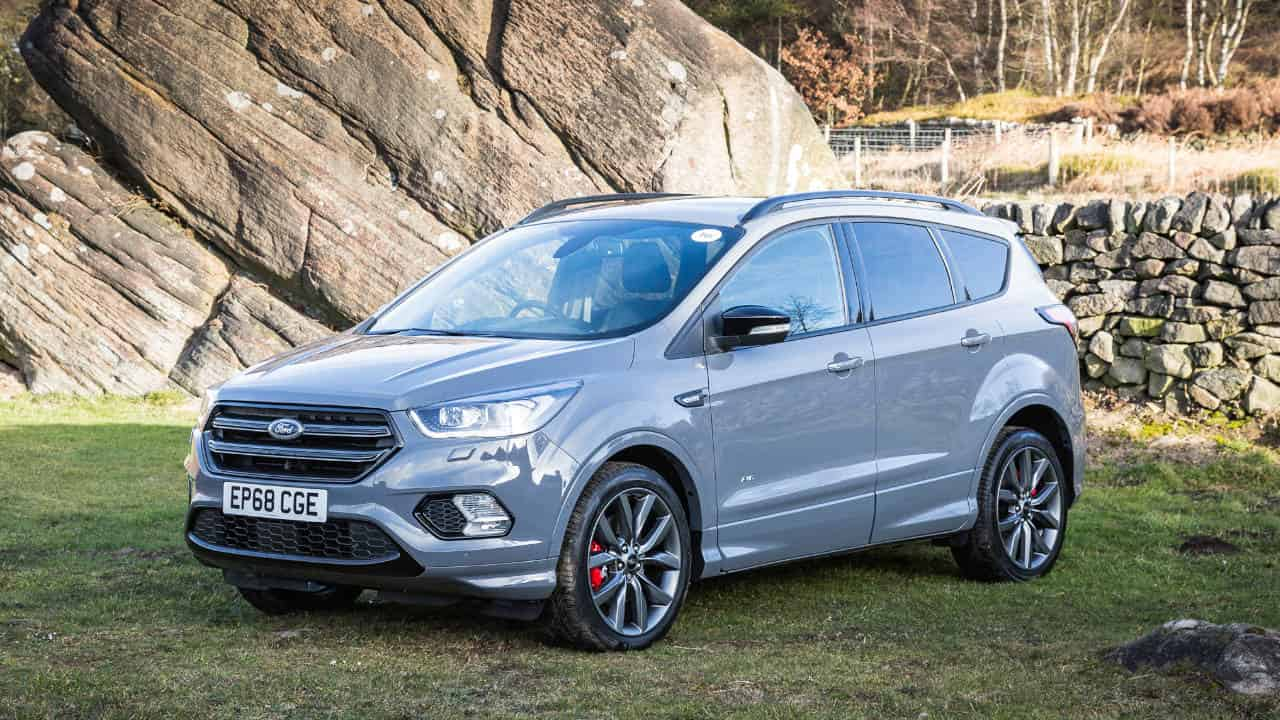 Back in the late 2000s, Ford recognised that there was a growing market for family SUVs and launched the Kuga to tremendous fanfare and excellent sales.
Now in its third generation, most of the ones you'll find for sale are second generation models that were sold between 2012 and 2019, which is no bad thing as they're well equipped, practical models that drive impressively well.
Generally the used examples you'll find are diesel, however Ford have sold increasing numbers of petrol-powered Kugas in recent years. There's also mix of two-wheel and four-wheel drive models plus manual and automatic versions too. Family-friendly features such as Bluetooth music streaming and lots of safety tech are standard across the range.
Peugeot 3008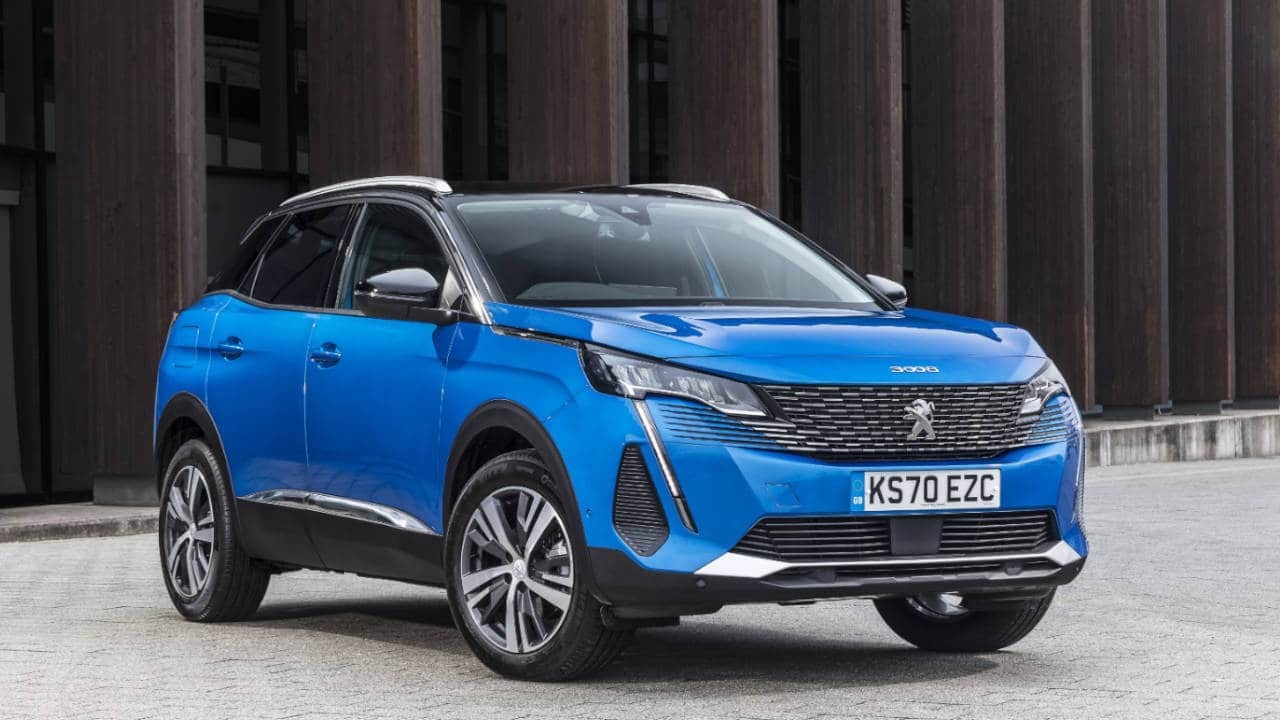 The latest generation of the Peugeot 3008 is surely one of the best-looking family SUVs you can buy right now, with a strikingly handsome front-end that'll go down well on the school run.
It's not all style over substance though, the interior is just as nice, with premium-quality materials and the latest technology at your fingertips.
Apple CarPlay and Android Auto connectivity means that the kids can play their music on the sound system (if you want them to) and roomy back seats plus a big boot means there's plenty of room for a five-person family. Older 3008s were more of an MPV, but they're now bargains if you want a practical family motor.
Vauxhall Mokka X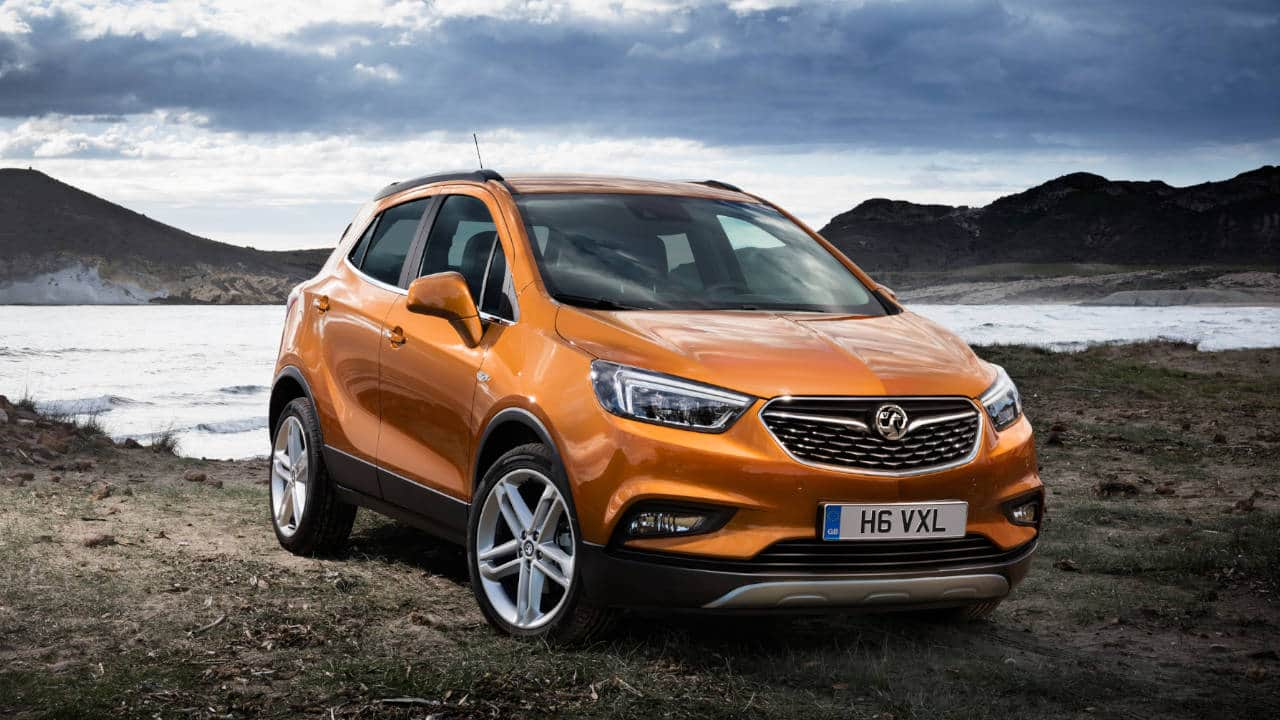 Based on the ever-popular Corsa hatchback, the Mokka X adds an extra dose of practicality and ride height to an already convincing family supermini package.
Buyers will enjoy the generous standard specification, with all models coming with the impressive IntelliLink touchscreen media system that features Apple CarPlay and Android Auto connectivity.
It's far more spacious than a Corsa, but it is still a compact car so it's good that they've included a large glovebox, sizeable door bins and plenty of other little storage spaces too. The boot is comparable in size to the family hatchbacks we've already talked about, and safety is five-star rated.
Best Family MPVs
Citroën Grand C4 Picasso/Grand C4 SpaceTourer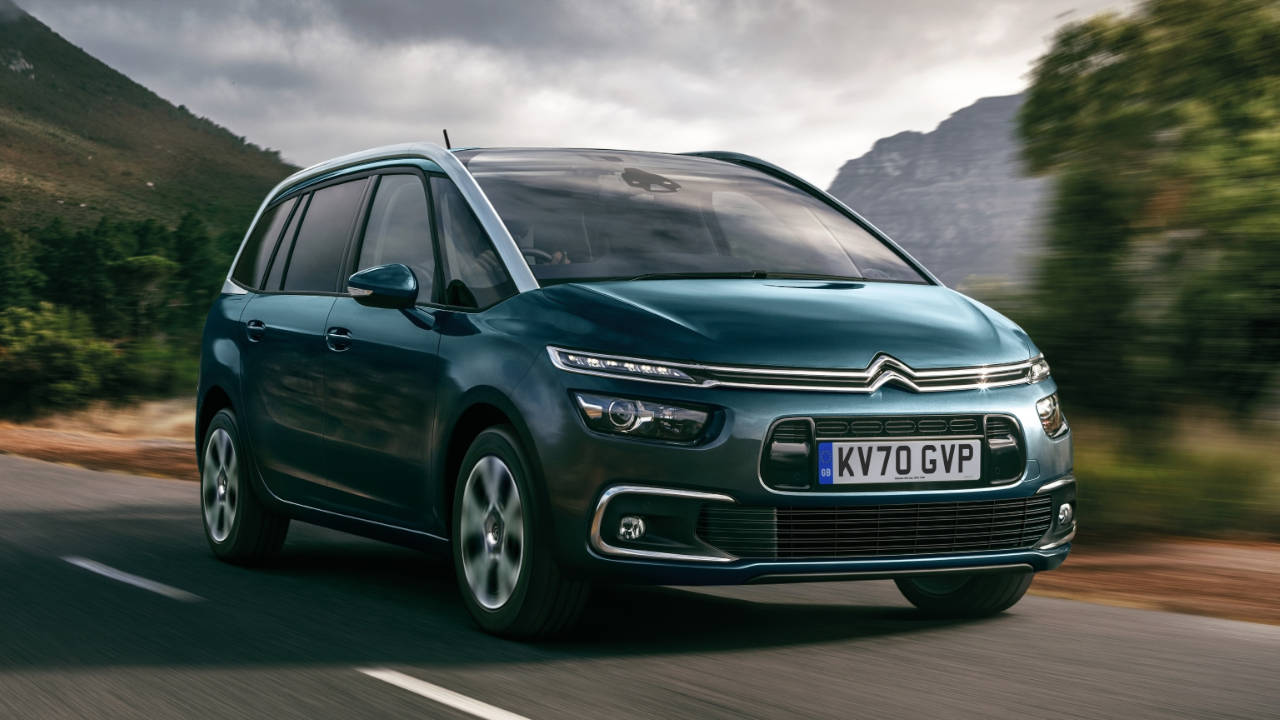 In recent times the seven-seat Grand C4 Picasso (and its smaller five-seat sibling) was renamed as the C4 SpaceTourer, but everything else remained the same, meaning that it is still a top-of-the-tree family MPV.
It can fit three child seats inside the back and the square-shaped boot and low loading lip is designed with families in mind - Citroën know families have lots of stuff to carry, and it'll swallow suitcases, pushchairs or both with ease.
Because of its clever packaging and spacious proportions, a family of five or even seven can travel in complete comfort with the (Grand) C4 Picasso or SpaceTourer.
Search Used Citroen C4 Picasso
Search Used Citroen SpaceTourer
Ford C-MAX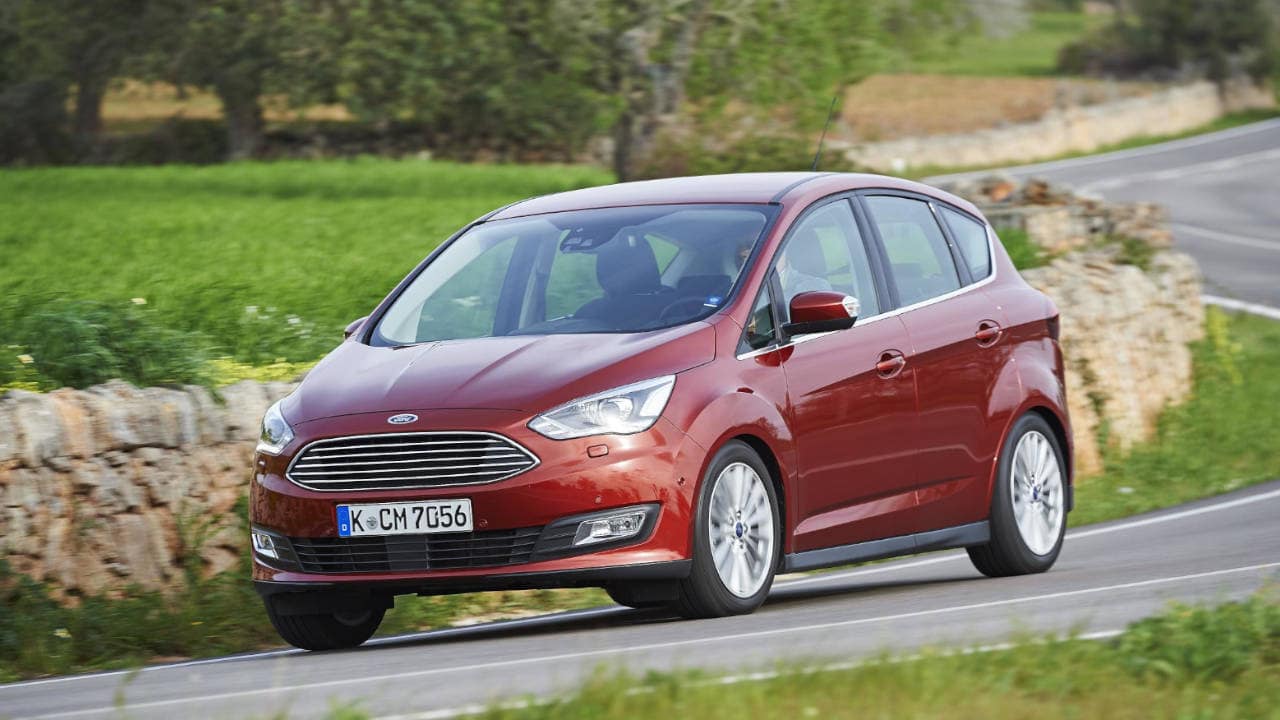 The C-MAX is another family MPV that's available as both a five-seat and seven-seat model, which is called the Grand C-MAX.
Whichever one you go for, you'll be getting a car that has been 100% designed for family life, and the interior has plenty of little (and large) storage spaces for things like water bottles and bags of crisps, plus a large glovebox and sizeable door bins. Higher grades get cup holders and rear air vents too.
Because it's based on the ever-popular Focus we've mentioned above, the C-MAX is one of the more enjoyable to drive MPVs you'll find, and the proportions aren't so big that it's difficult to park.
Vauxhall Zafira Tourer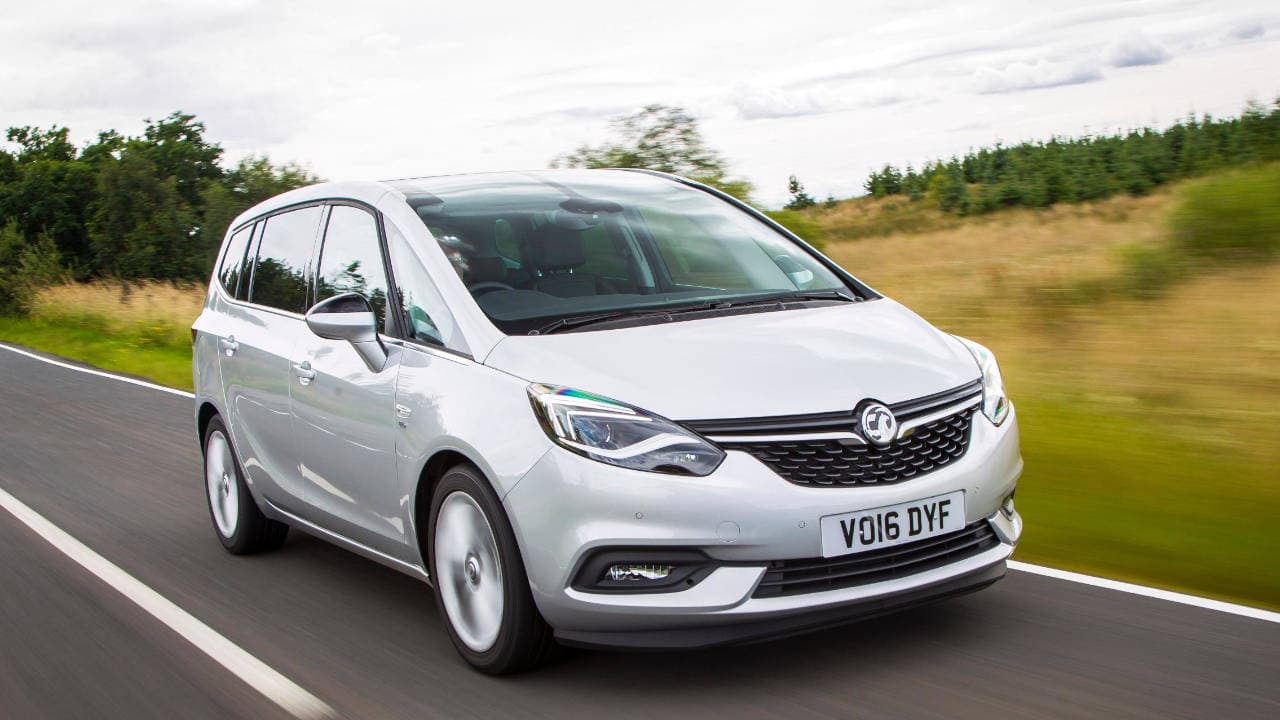 Sold between 2012 and 2018, the Zafira Tourer has always provided comfortable and versatile family transport that was affordable for the masses.
It's even more affordable as a used car too, with early examples of this third generation Zafira available from around £5,000 - a bargain for such a spacious and family-oriented vehicle.
The Zafira has a number of family-friendly features, chief of all are the five flexible rear seats (the Zafira is a seven-seater), that are very comfortable when you need them to be but slide backwards and forwards as well as fold completely flat when you want more storage space. There are even cup holders specifically for toddlers and large rear doors that make loading and extracting your children a breeze.
Volkswagen Touran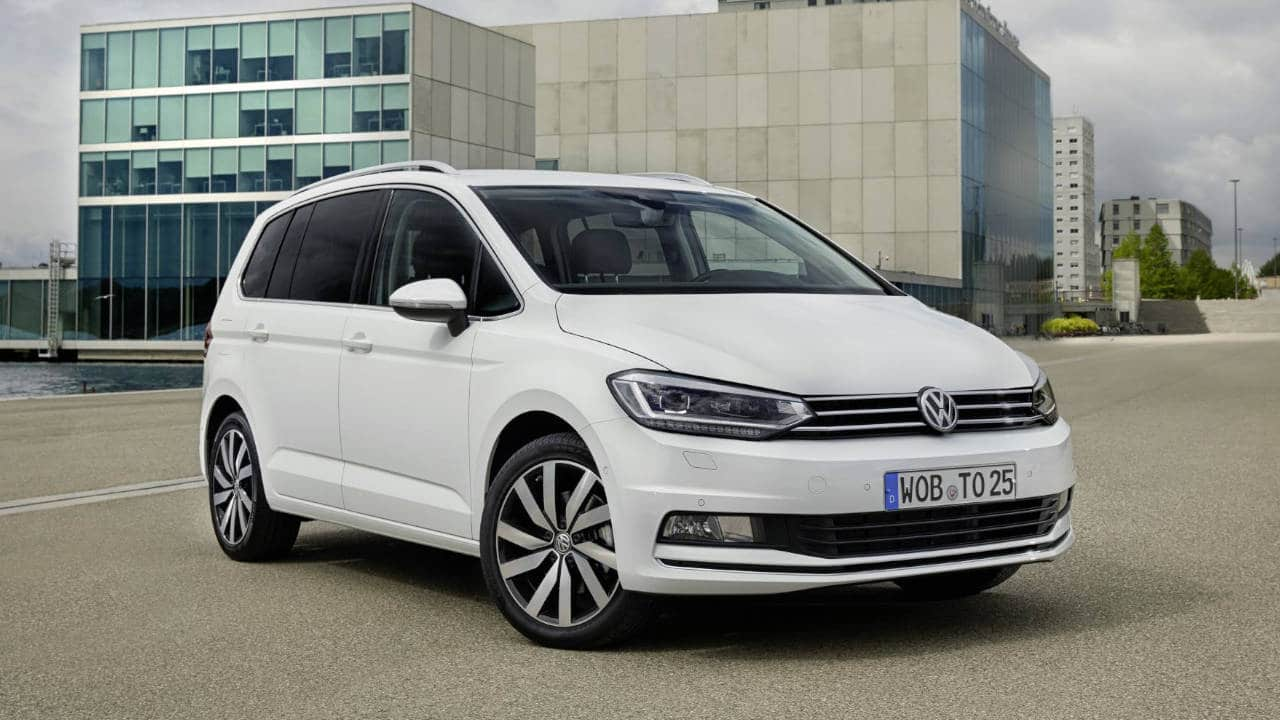 As we've seen with the Golf, Volkswagen know how to build an excellent family vehicle, and the Touran is their no-nonsense family people carrier.
The slightly boxy shape is designed with a single purpose; to maximise interior space, and the seven seats do that well, with even adults able to climb in the third row of seating for short distances.
Delve deeper into the cavernous cabin of the Touran and you'll find no fewer than 35 different cubby holes and storage spaces to put all of the things that you need for family life. It's a refined and comfortable car, and if you want to keep running costs down, you should look out for the most economical 1.6-litre TDI models.
Renault Scenic & Grand Scenic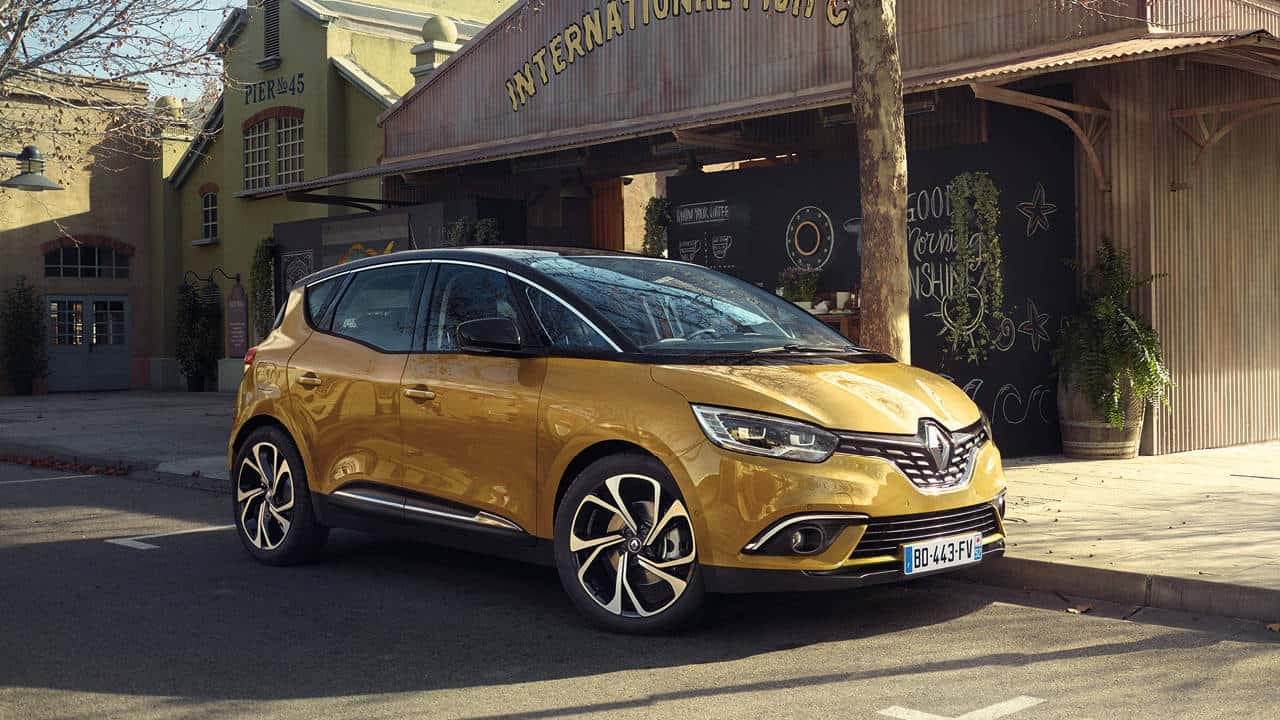 Scenic has been a well-recognised name in the family car arena since 1996, and Renault have pretty much perfected the people carrier format these days.
Providing stress-free family transport in a stylish package is what it's all about, and it does this by making the back-seat passengers a priority. They have masses of leg room, plenty of head room and individually sliding seats, too - that will take three child seats comfortably.
Like the Touran, there's lots of little storage spaces and the driver is kept happy by an easy-to-use navigation system and a smooth, comfortable drive. The latest generation is something of a looker too.
Best Family Saloons
BMW 3 Series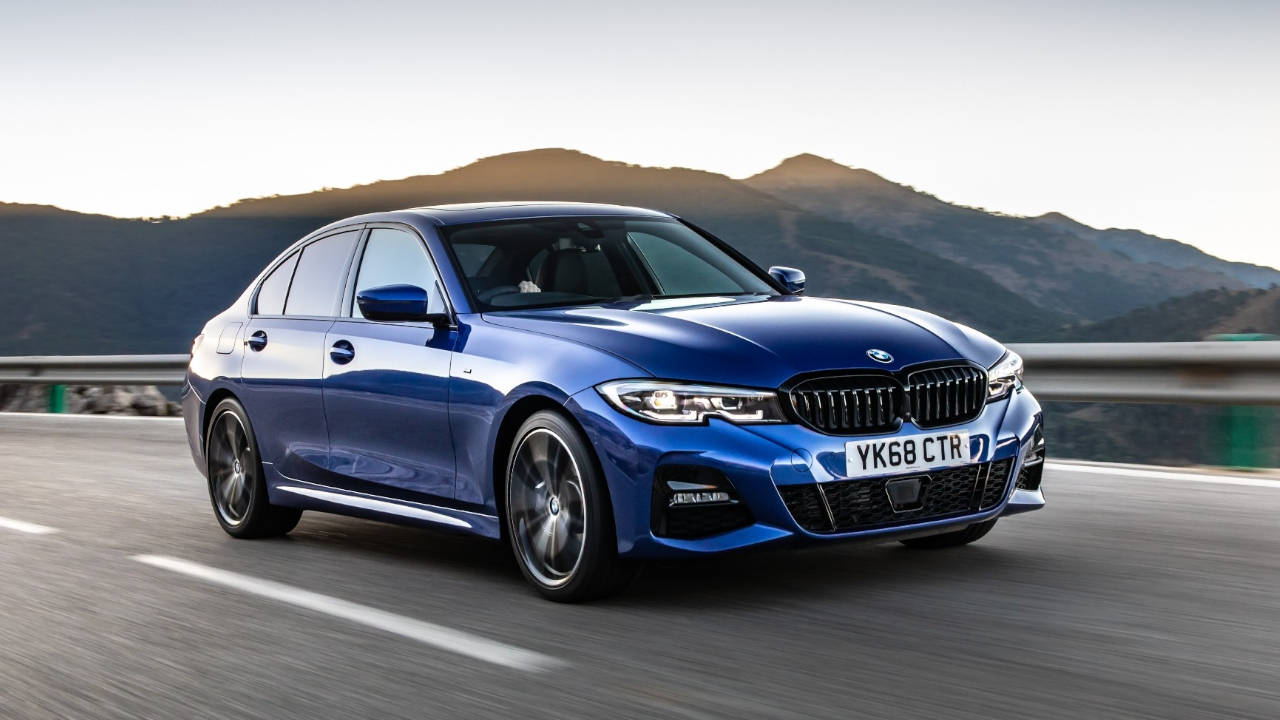 Premium manufacturers dominate the new saloon car market with big sales numbers, which means two things; there are plenty of used examples around, and they are fantastic value when they're a few years old.
A used BMW 3 Series is a prime example of this, with excellent, high-spec, low-mileage models in plentiful supply, making it one of the shrewdest used car purchases you can make.
You'll love its top-notch interior and refined, sporty driving experience, and no doubt the kids will love turning up to school in their mum and dad's "beemer", too. The boot is large and there's loads of room in the back for kids and their stuff.
Mercedes-Benz C-Class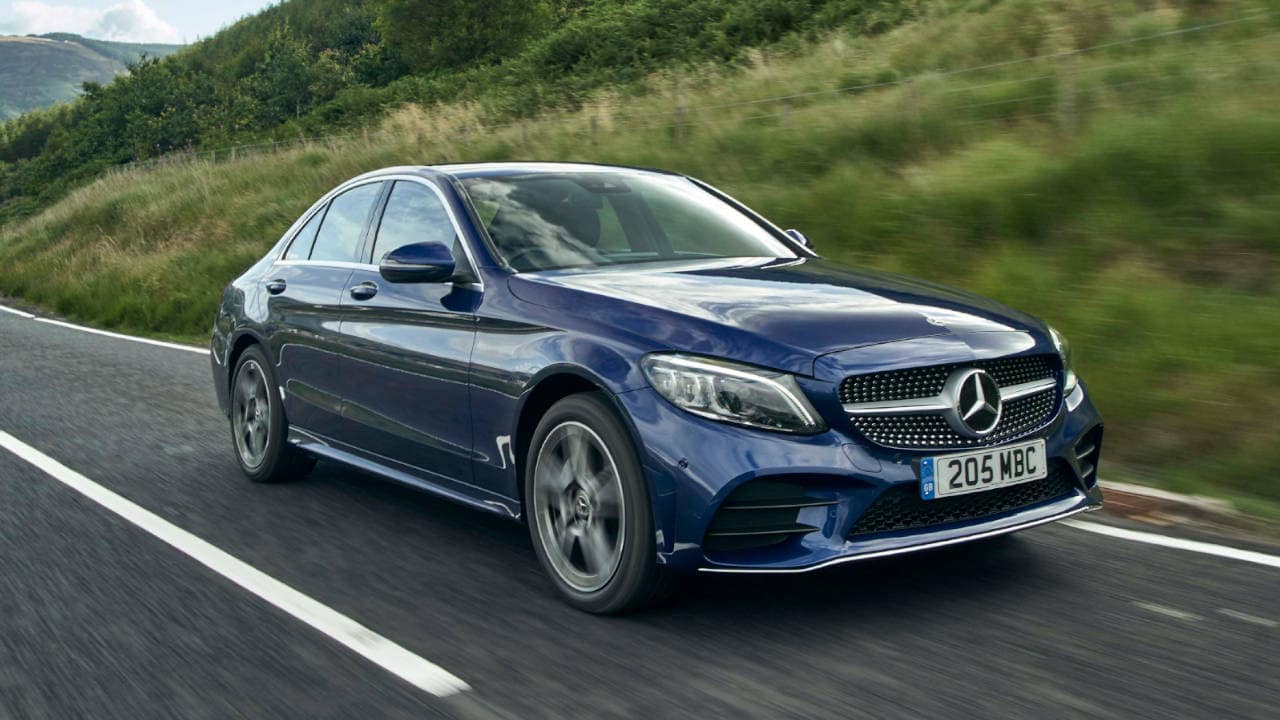 Long seen as the 3 Series' greatest rival, a used C-Class makes a lot of sense as a daily-driven family car.
Comfort is the main benefit of the C-Class - your children may well be so comfortable in the back seats that they'll doze off (here's hoping!). The materials are high-end and the whole car feels well put together, so the kids will have a hard time wrecking it.
It's one of the most practical saloons around in terms of cubby spaces; there are large door bins in the front and rear, while the glovebox and boot are big too. Look out for cars with the optional double panoramic sunroof - the kids will love it.
Volkswagen Passat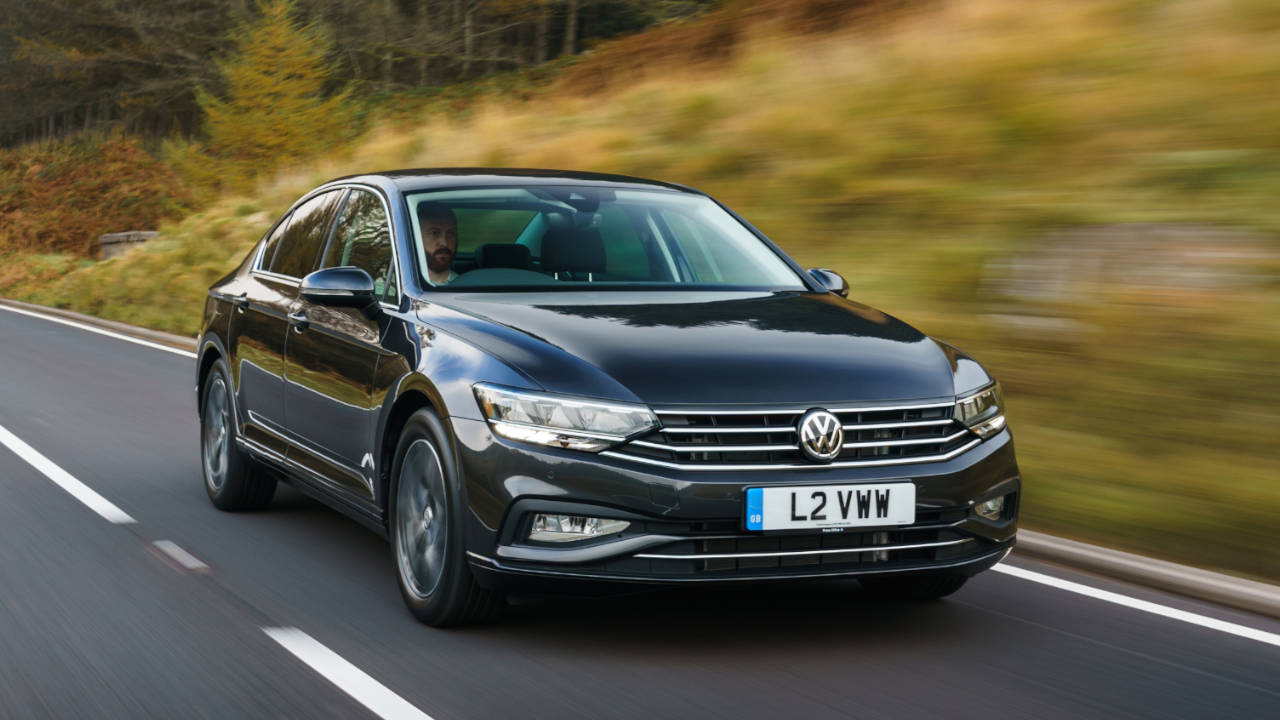 In between the Golf and the Touran in the VW family car line-up sits the humble Passat saloon, which remains a dependable, practical car that does lots of things really well.
Things like safety - this is a five-star rated car, according to Euro NCAP - thanks to its standard-fit suite of airbags and electronic safety systems. It's the little things that set the Passat apart, like the storage surfaces and cubby holes being lined with either rubber or felt, to stop things rattling around.
Diesel models are the most popular because of their impressive fuel economy, but petrol versions are available, too.
Jaguar XE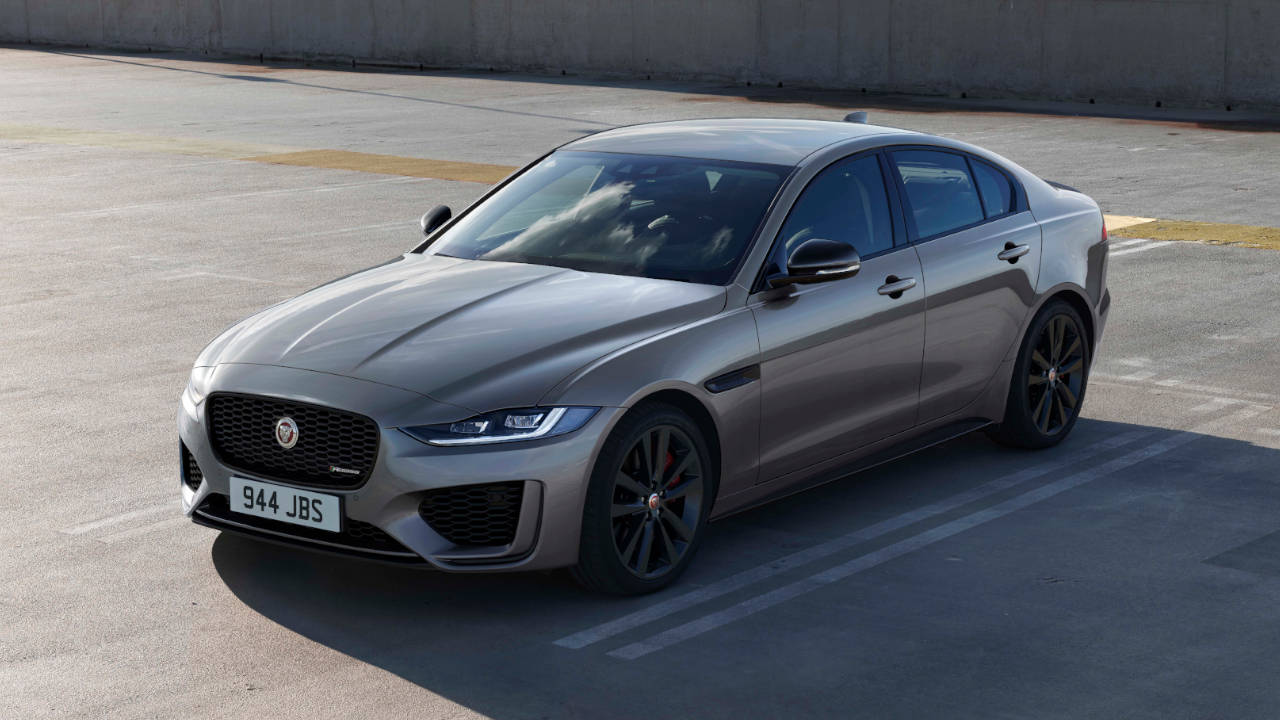 Bring a touch of class to the school run by turning up in a used Jaguar XE. This smartly-styled medium-sized cat, sorry, saloon, offers everything its German counterparts can muster, but it was proudly built right here in Britain. This shows in the driving experience - it handles all of Britain's lumps, bumps, twists and turns extremely well.
Standard kit is impressive - all XEs get autonomous emergency braking and lane departure warning, plus a touchscreen infotainment system.
There's enough room in the back for a couple of kids, and there's climate vents to keep them comfortable, too. The boot is large enough for suitcases, and there are a few storage spaces dotted about the cabin as well.
Audi A4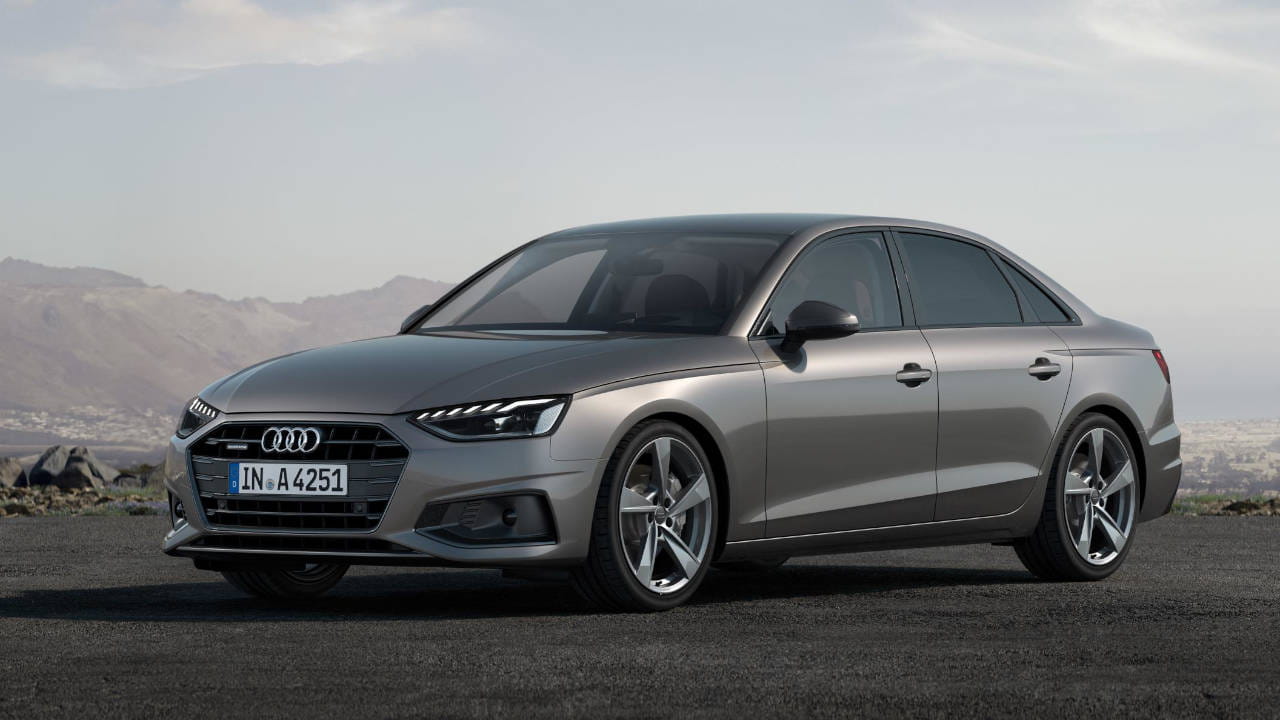 The Audi A4 has been right up there with the best that Mercedes and BMW have to offer for many years now, locked in a fierce battle to be top of the premium saloon car sales charts.
Practicality wise, that the large rear doors make it easy to load a baby seat or two into the back, where there's plenty of leg and head room for larger kids, who will be kept comfortable by the rear-seat climate vents.
Unlike some rival saloons, the A4 has fold-down rear seats as standard, revealing a larger load area for when you need to carry long items.
Best Family Estates
Ford Mondeo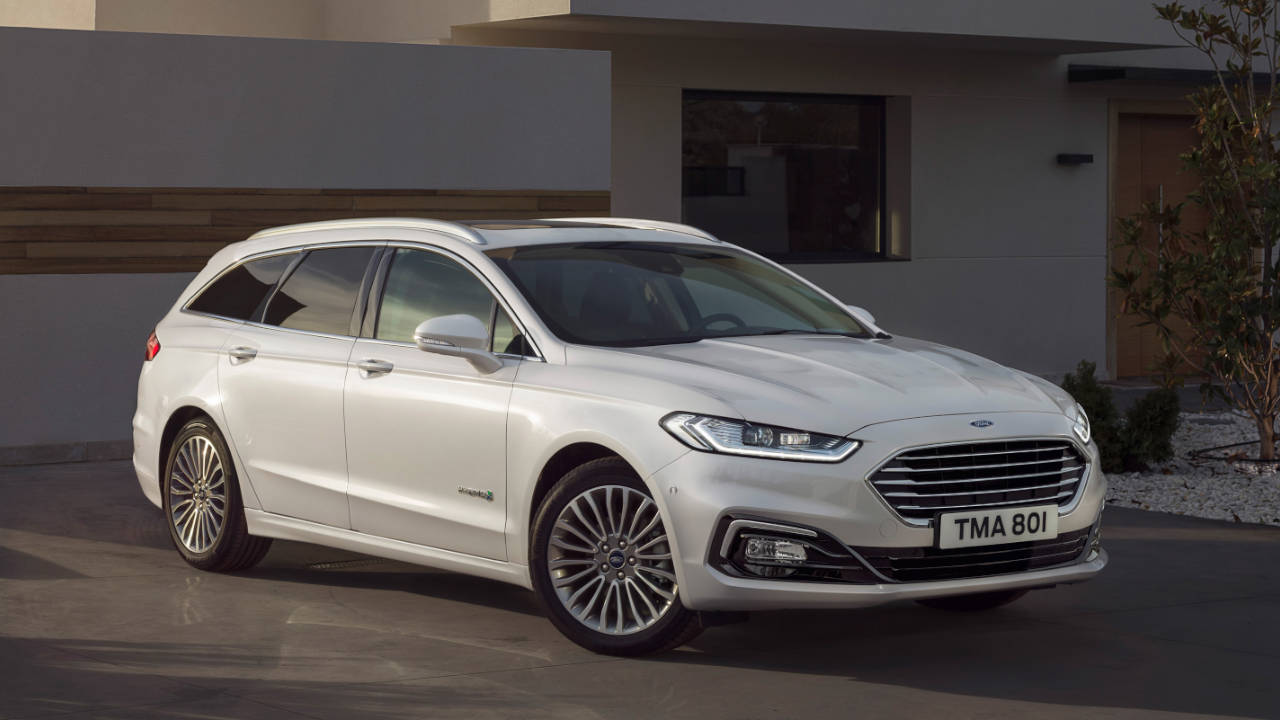 Available as either a hatchback or as an estate, the Ford Mondeo, like the Focus, is synonymous with family motoring.
Make no mistake, the boot is huge. And remove the parcel shelf and storing it neatly underneath the boot floor makes it even bigger, as does folding down the rear seats.
On the road it drives like a regular Mondeo, which is no bad thing, as steering is sharp and enjoyment high. Ford's SYNC touchscreen infotainment system houses all of your navigation and media settings, so you can navigate to the soft play centre while listening to Peppa Pig. Bliss.
Search Used Ford Mondeo Estate
Vauxhall Insignia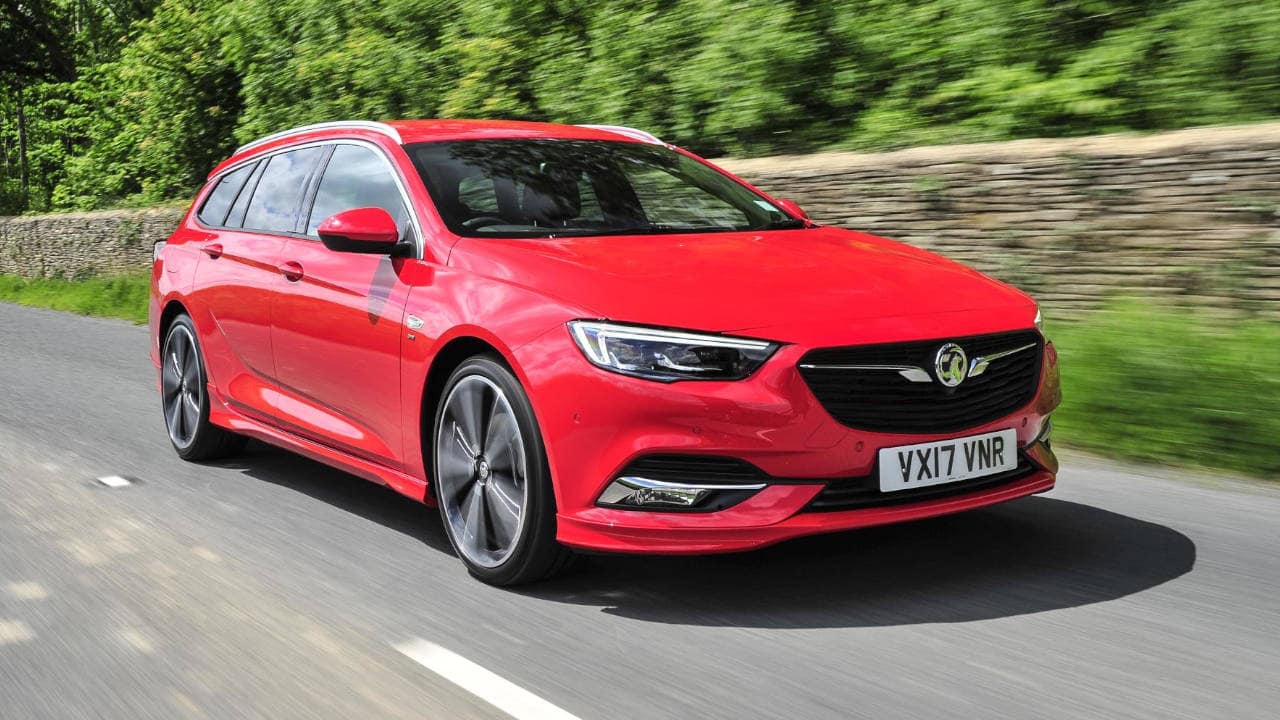 At the end of 2019, Vauxhall stopped producing the Insignia estate, or Sport Tourer as they like to call it, which is a shame because this is a hugely practical, good-looking family car.
There are loads of good used ones out there that are just a few years old, so you needn't worry too much just yet. Snap one up and you'll be more than pleased with the high level of standard equipment.
Practical features include a low load lip, which makes putting dogs, suitcases or both into the boot really easy, as well as attachment hooks, cargo nets and a 12V socket in the cargo area, too.
Search Used Vauxhall Insignia Estate
Skoda Superb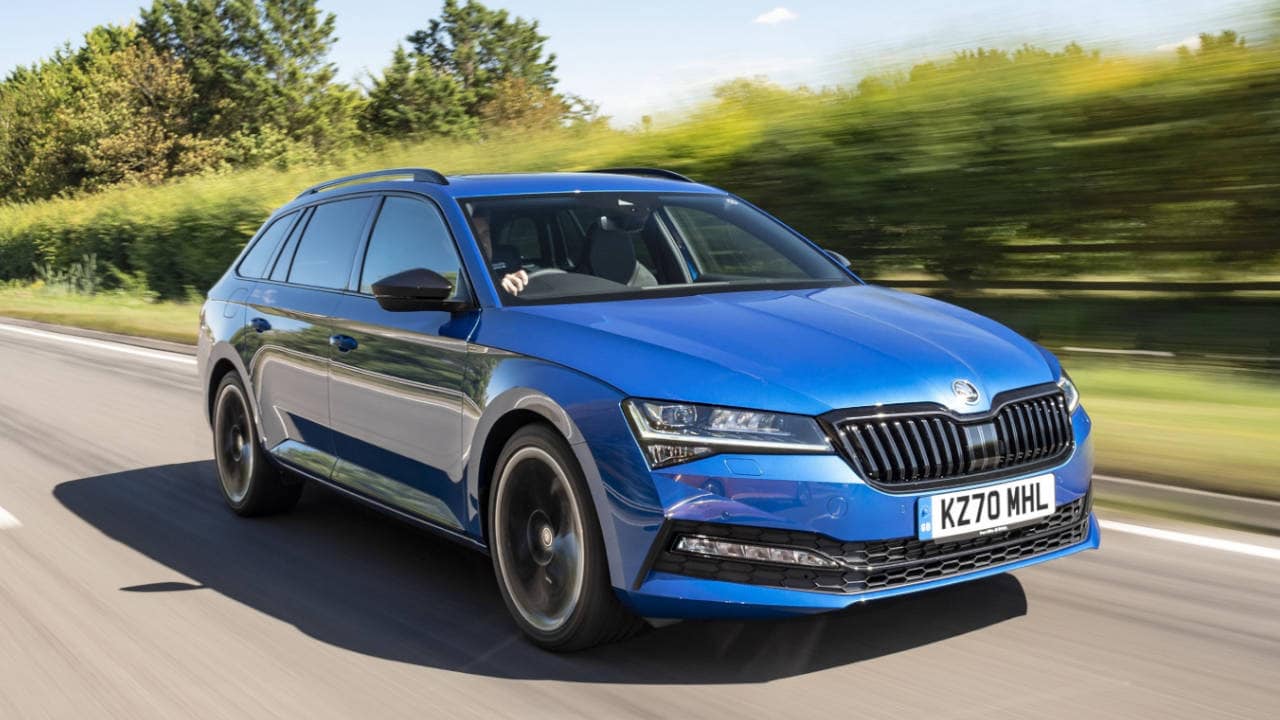 If interior and cargo room are your main priorities, then you'll enjoy the huge amount of space on offer in the Skoda Superb estate. It has one of the largest boots of any estate car on sale, making the most of its fairly sizeable exterior dimensions.
It's a car that's built for comfort too, which is more good news for mums and dads who want to take the kids on a staycation in the summer holidays.
Because it's priced very competitively as a new car, used Superbs make for a bit of a bargain on the used market - you'd be hard pressed to get more space and comfort for the money.
Search Used Skoda Superb Estate
Dacia Logan MCV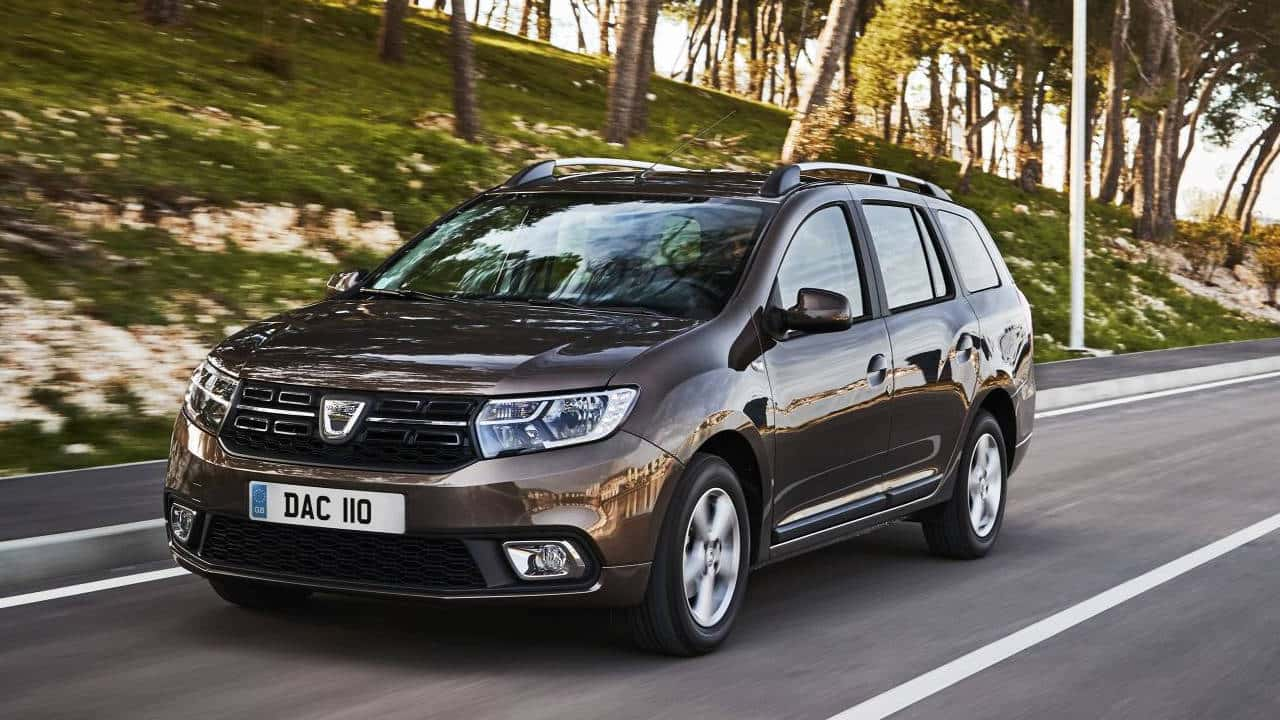 Speaking of value for money, enter the Dacia Logan MCV, which is a hugely practical estate car you can buy for not a lot of cash. It's the cheapest new estate car you can buy, so used ones are particularly inexpensive.
But what is an MCV? A Maximum Capacity Vehicle, that's what. And that's exactly what you need when you're carting about two or three kids and all their associated gubbins. It's very long, the boot is huge and there's two ISOFIX child seat anchorage points in the back seats.
If you want maximum space for minimum budget, the Logan is very much the obvious choice.
Seat Leon ST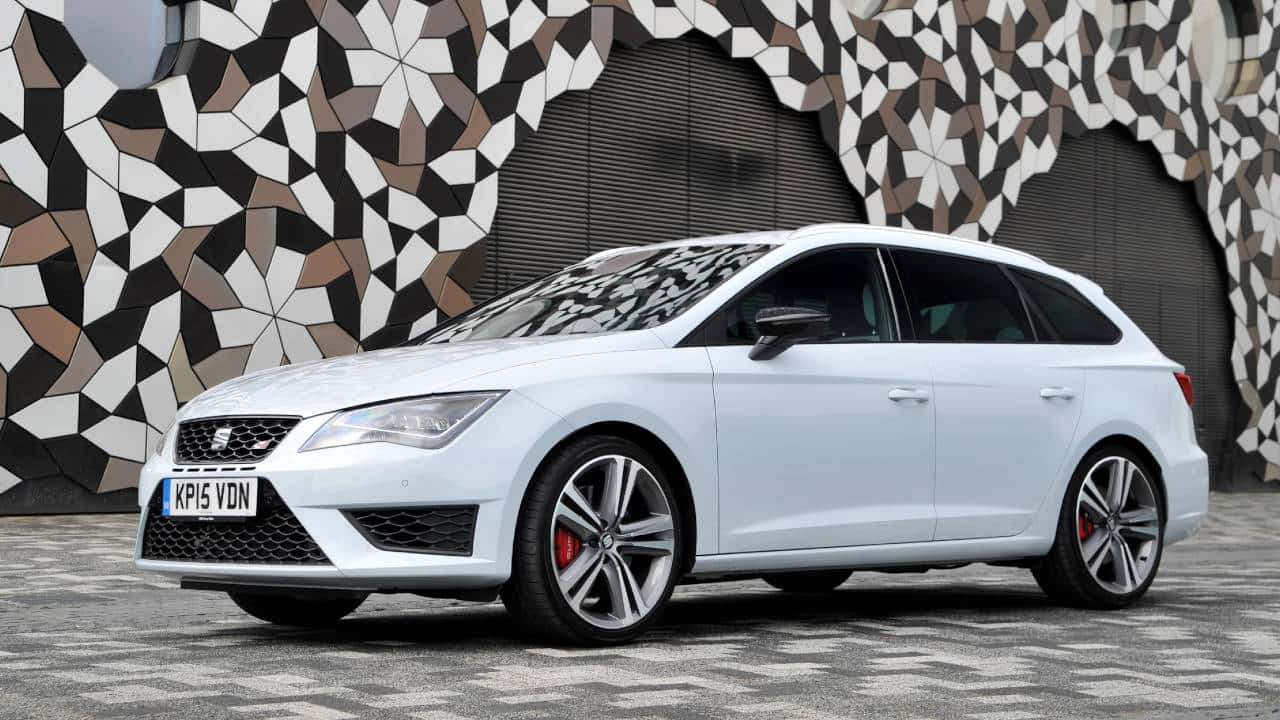 Bringing a touch of design flair to the used estate market, the Seat Leon ST is a very strong all-rounder in terms of its abilities.
It offers everything the previously mentioned Golf hatchback does, but with the added bonus of a bigger boot and moveable boot floor, which when combined with the split-fold rear seats makes for a very spacious loading area that's a good size and shape.
Standard equipment is very good, including alloy wheels, air con and Bluetooth connectivity and the wide range of petrol and diesel engine options means there will be a used Leon estate that suits your needs.
Find your perfect used family car at Evans Halshaw
As we've seen throughout this article, used family cars come in all shapes, sizes, colours and styles.
If pure practicality is all you're after, then go for an MPV. These no-nonsense family cars will do everything you need them to do in terms of keeping the whole family safe, comfortable and entertained.
SUVs do a lot of this with added flair, style and off-road ability, and estate cars remain a very practical option.
There's a lot still to be said for the good old family hatchback, while the traditional saloon car should be considered when you want a bit more of a premium feel.
At Evans Halshaw, we stock all of the above models and more, from all different years, with a range of trim levels and engine options. Search our used car stock to find your perfect used family car.