Top 10: New Cars For First Time Drivers
11th Nov 2022
By Ellie Brown
Brand-new cars for brand-new drivers
Passing the practical driving test is a milestone for many, and there's nothing more exciting than picking out your very first car. Often, new drivers will opt for a used car, but plenty of motorists with a little more confidence would rather go for a brand-new vehicle after passing their test.
With plenty of deals and finance options to help you spread the cost, owning a new car is now more straightforward and hassle-free than ever.
You might be spoilt for choice with the endless selection of new cars out there, so we've narrowed it down to the top 10 to help you make up your mind.
Vauxhall Corsa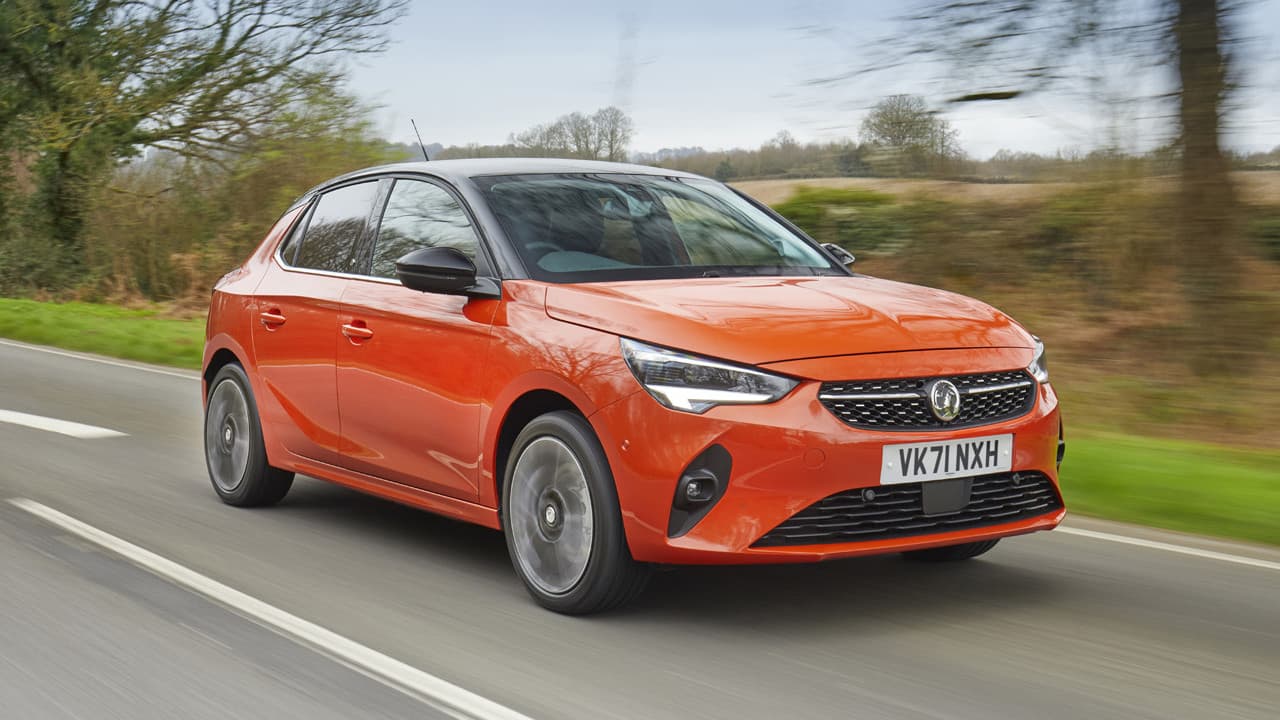 Vauxhall have a knack for making versatile cars that offer great value for money, and the Corsa is a great example of this. The new model is by far the most attractive and fun-to-drive Corsa to date, thanks to upgraded body styling and the superb range of efficient engines.
Practicality is decent for a car of its size, yet it still manages to keep the benefits of its small dimensions, including brilliant handling, cornering, and manoeuvring, offering an effortless experience for those who are new to driving.
It's superb for city cruising if you opt for a petrol engine, but if you're looking for something to cover long distance journeys, you'll benefit more from a diesel model.
Search New Vauxhall Corsa
Kia Picanto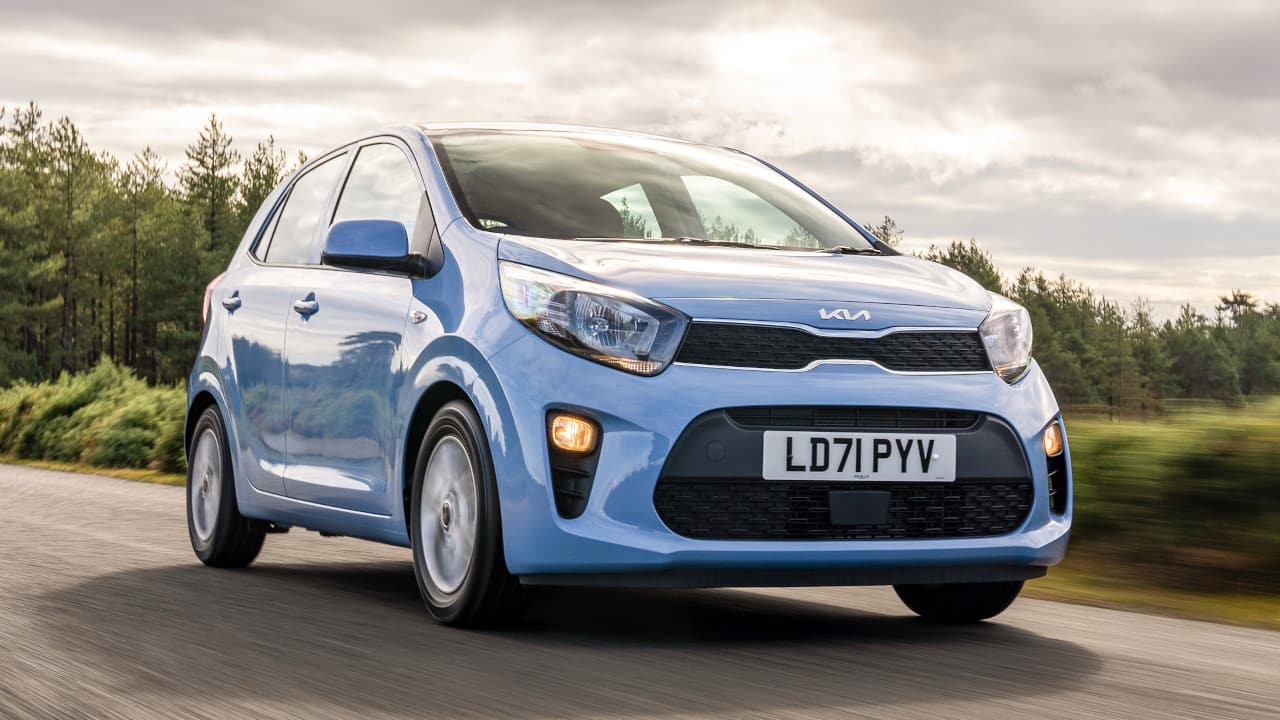 The latest generation Picanto has been around since 2017, and immediately scores extra points over and above the other cars here for Kia's ground-breaking 7-year warranty package. Pair that with the generously low running costs, and it makes an extremely tough competitor.
Offering excellent driving dynamics in a nimble package, the Picanto is super fun to drive and handle as it features one of the tightest turning-circles on the market, so it's very manoeuvrable in the city and easy to park.
Drivers of the Picanto can benefit from a surprisingly spacious cabin seating up to five comfortably, and a respectable 255-litre boot which can be increased to 1,010 litres with the rear seats folded.
Search New Kia Picanto
Ford Kuga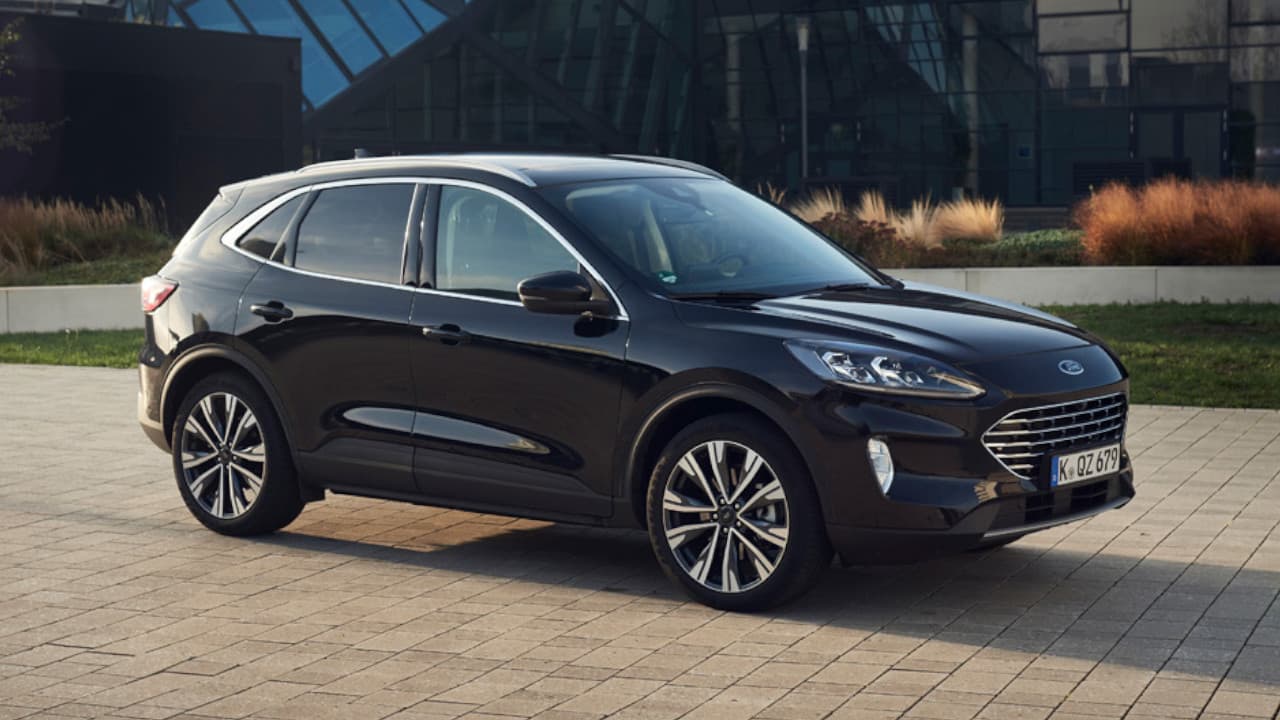 Practical and reliable for families and the first time drivers who can benefit from the extra space, the Ford Kuga makes the perfect SUV with many attributes of a luxury car for just a fraction of the price. Many drivers opt for a Ford for their first car as they tend to be super durable with top build quality.
There's tons of head and legroom and enough space for five to sit with plenty of room. You'll find it hard to max out your luggage capacity, too, with a 475-litre boot that extends to a massive 1,534 litres with the back seats folded down.
Typically, those who buy SUVs will be after practicality, but the Kuga scores high in terms of performance too, with a choice of mild hybrid, full hybrid and plug-in hybrid powertrains, alongside conventional ICE powered models.
Search New Ford Kuga
Renault Clio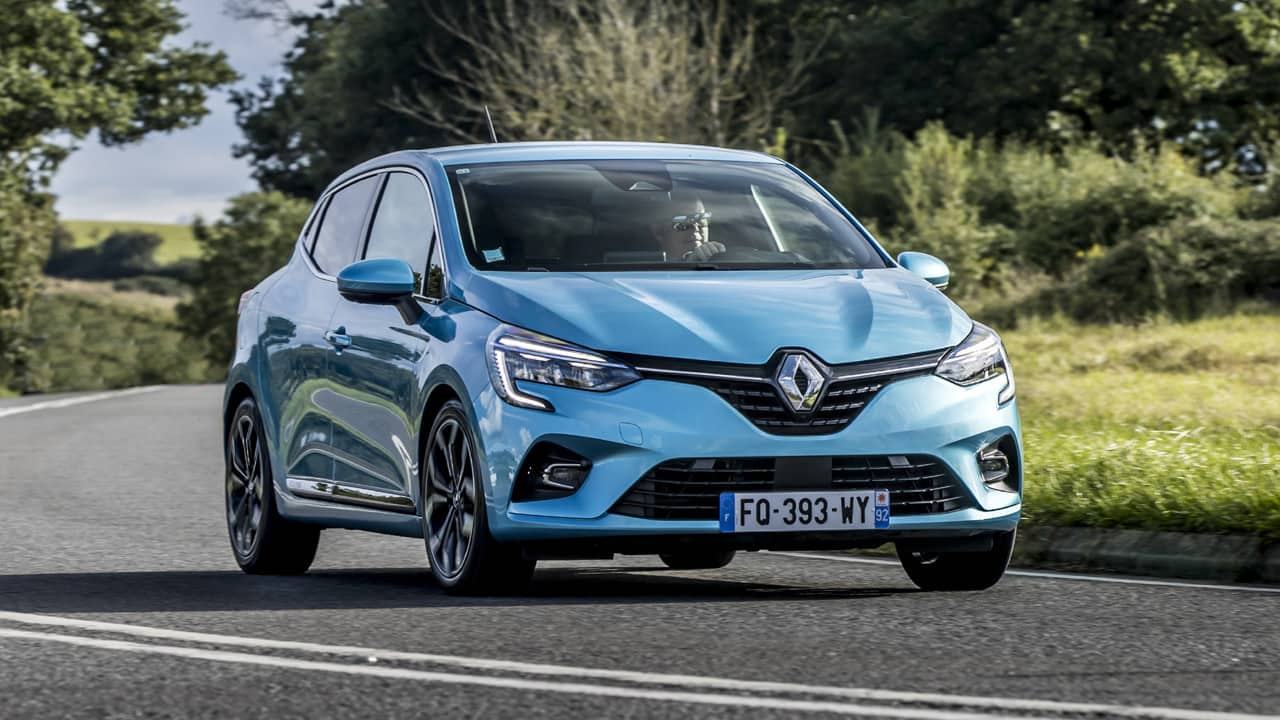 Available as a 5-door only, the Renault Clio is a comfortable, versatile and sporty model, with plenty of personalisation options that allow you to tailor the car to your exact requirements. And being a Renault, it has excellent build quality and a fantastic reliability record.
It's got all the technology you'd ever need and more, including a 10-inch instrument cluster that drivers can customise to their individual needs. Also standard with all Clio models is a rearview parking camera, tinted rear windows, and cruise control with speed limiter.
Search New Renault Clio
Hyundai i10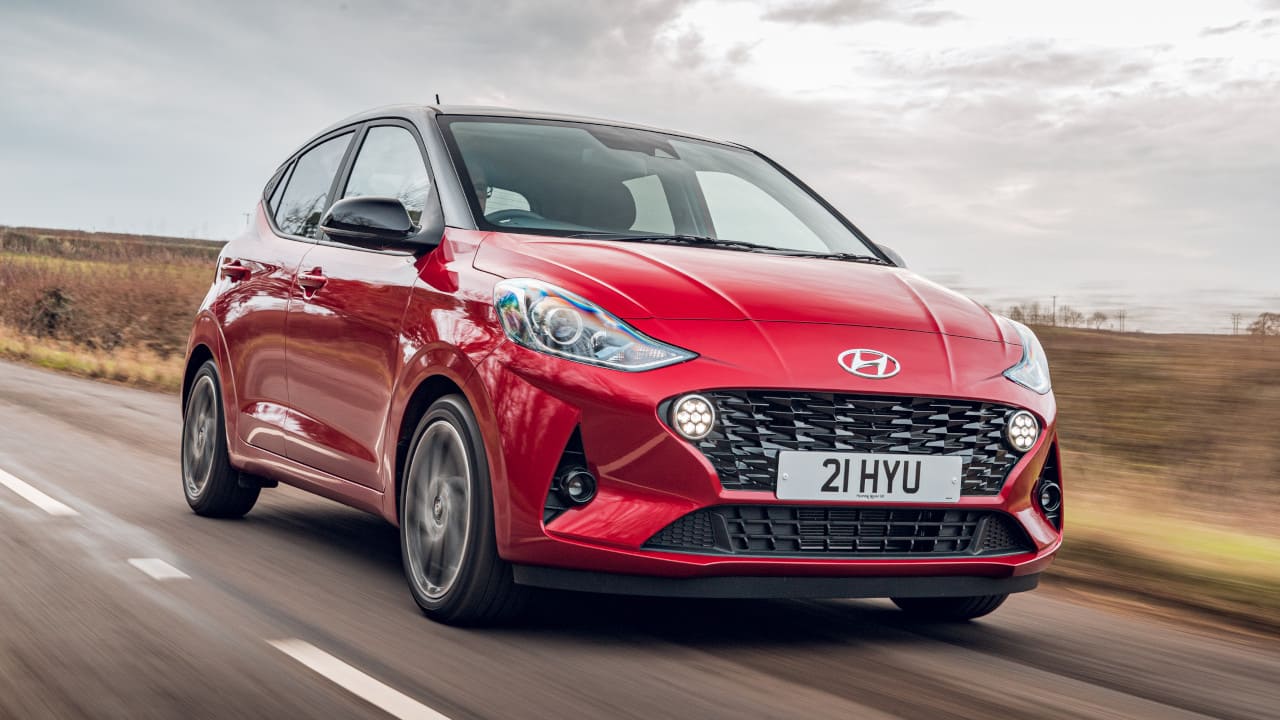 As the smallest Hyundai in the range, the i10 makes an ideal first car, thanks to its effortless driving experience and its affordability to buy and run. And the fantastic 5-year unlimited mileage warranty available shows the confidence Hyundai has in the quality and reliability of their cars.
It's not just the warranty that gets top marks, as this little city car will always prove reliable and durable, whatever the situation. Innovative safety features include lane keep assist, driver attention alert, and forward collision warning system, so you can expect complete peace of mind while driving.
The i10 also scores extra points for its insurance group rating of 1 - the lowest possible insurance group.
Search New Hyundai i10
Nissan Micra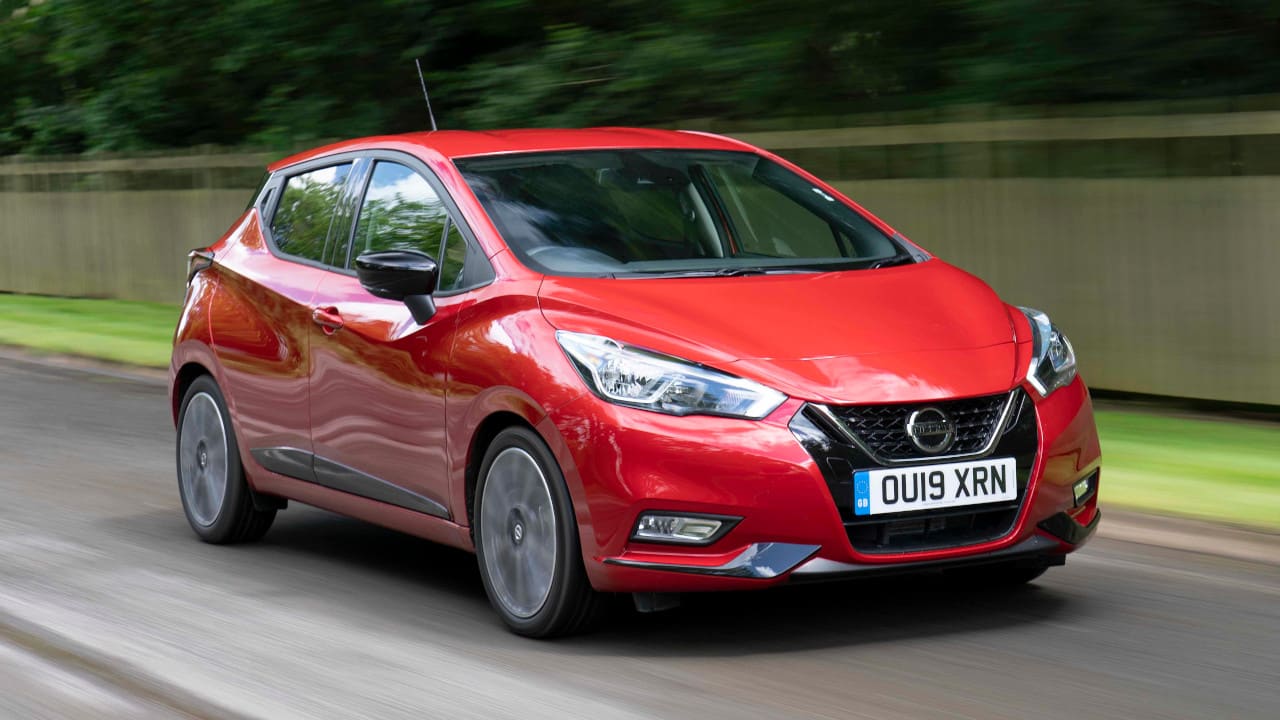 The Micra has been a staple in the Nissan range since 1982, and it's a model that has stood the test of time, thanks to its excellent reliability record, easy-to-drive approach, and compact dimensions, features that it has maintained throughout its lifetime.
The latest Micra features interior and safety technology never before seen on a Micra, so it's the most reliable model yet. It has exceptional value for money, and features plenty of standard kit whichever trim level you choose.
Search New Nissan Micra
Vauxhall Astra Sports Tourer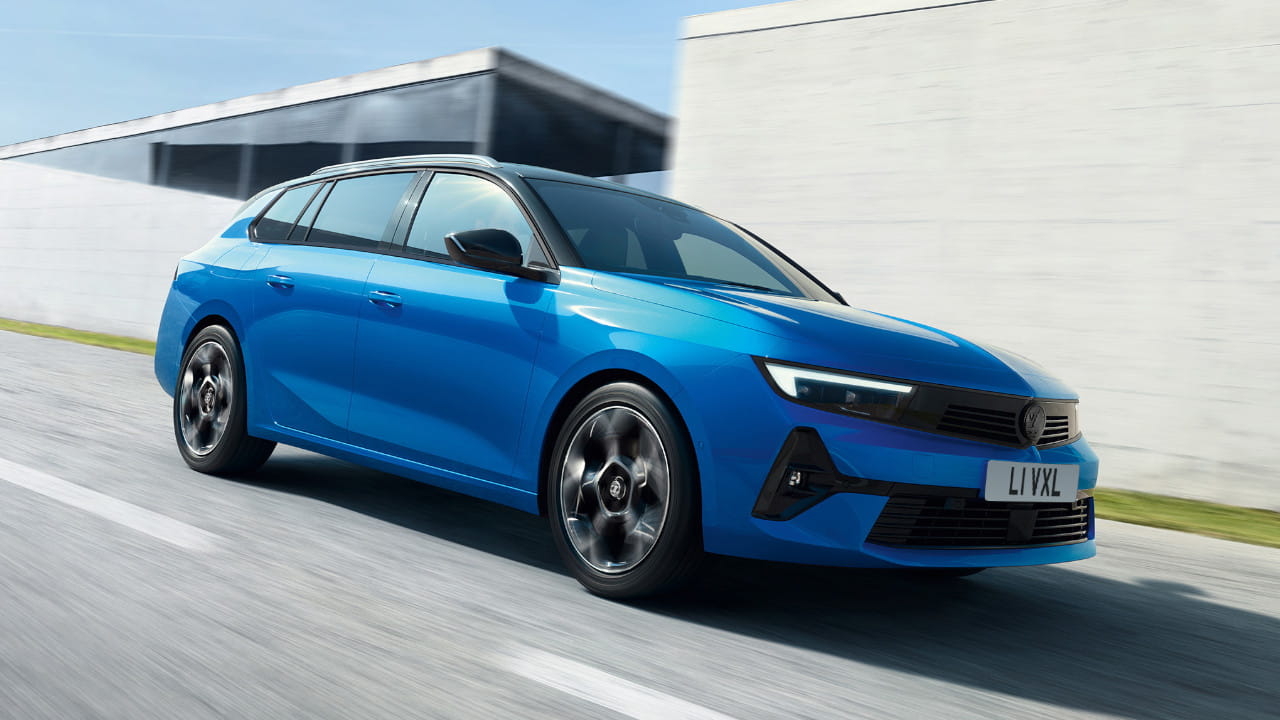 If it's practicality you're after for your first car, the Vauxhall Astra Sports Tourer estate is capable of handling just about anything you can throw at it. It's great for families thanks to its spacious interior and elongated bodystyle, and the sheer amount of equipment will keep everyone relaxed and entertained during every journey.
Another bonus is that it's good to drive and makes a very decent long distance cruiser, with low noise levels and a comfortable driving position. Although it may not be the largest estate car on the market, it's one of the most affordable ones that offers great value for your money.
Search New Vauxhall Astra Sports Tourer
Dacia Sandero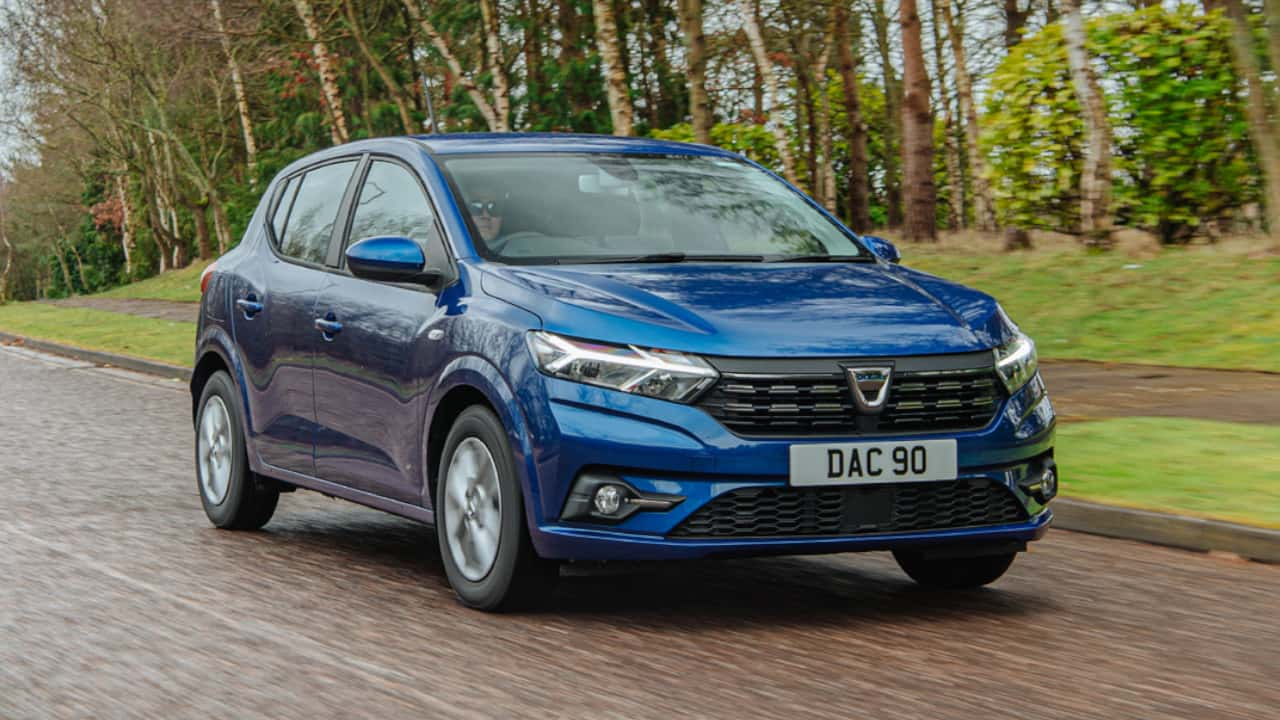 By far the most affordable new car on our list, the Dacia Sandero might not be an obvious choice, but it's certainly a valid one. It's one of the most spacious superminis you can buy, and features the largest boot here at 328 litres.
Not only is the Sandero practical, it comes very well-equipped too, including smartphone connectivity, sat nav, Apple CarPlay and Android Auto, so you can expect convenience wherever you go.
It may not be the most stylish new car on the market, but as a Dacia, it proves to be a durable and reliable model, and it really is somewhat of a bargain buy.
Search New Dacia Sandero
Peugeot 208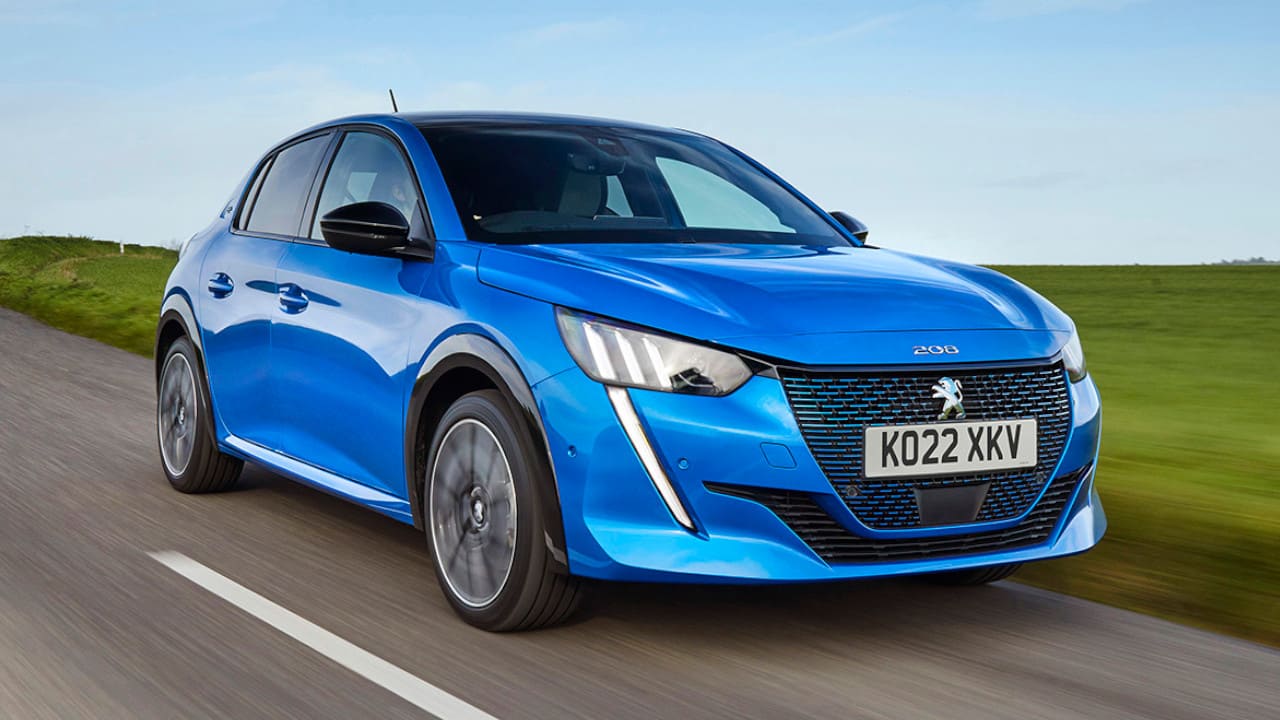 Peugeot have stepped it up in recent years in terms of style and road presence, and the 208 is easily one of the most attractive in the range. Unique exterior styling and Peugeot's i-Cockpit layout inside the cabin are just a couple of attributes that make the 208 stand out from the crowd.
You'll have great fun when getting behind the wheel too, as the 208 comes with plenty of efficient powertrains to choose from, including PureTech petrol and BlueHDi diesel engines, with each version providing maximum performance and enhanced economy.
Search New Peugeot 208
Citroën C5 Aircross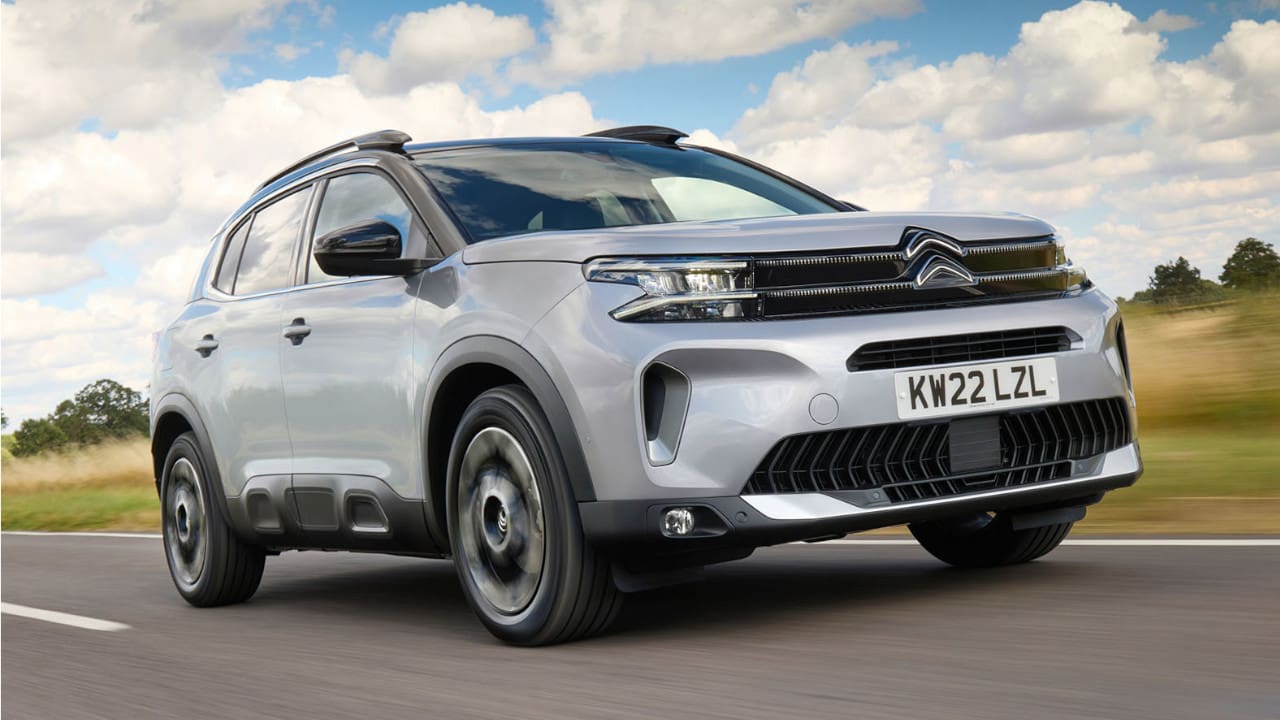 Funky styling, great practicality, and a joy to drive, the Citroën C5 Aircross is an ideal fit for first time drivers who need a little more space for the whole family.
And even though it's one of the most affordable SUVs on the market, it still has an abundance of benefits that make it the number one choice for many.
Step inside the C5 Aircross to find a roomy cabin with plenty of space for up to five to sit comfortably, with plenty of technology to keep drivers and passengers entertained whilst on the move. Boot space is very generous at 580 litres, which extends to a class-leading 720 litres when you fold the back seats.
Search New Citroën C5 Aircross
Find your perfect new car at Evans Halshaw
There are plenty of new cars available for first time drivers, so whether you need a nimble city car to get you through your daily duties or a family-friendly SUV, there's sure to be something that suits your needs.
At Evans Halshaw, we stock a wide range of new cars, so it's never been easier to find the right vehicle for you. To find out more information or book a test drive, simple contact your local Evans Halshaw dealership today.