Top 10 Used Cars for Young Drivers
15th Oct 2021
Cheap cars for young drivers
For many young people, the thrill of passing their driving test can soon be eclipsed by the realisation of sky-high insurance premiums, especially when you add in road tax on top of that.
Ideally, you want a car that occupies a low insurance group and doesn't cost an excessive amount to tax. You'll naturally want a car that is good on fuel and won't cost a lot to service or maintain, as well.
There's plenty of examples on the used car market that fulfil that criteria, but we've highlighted ten of the best below to save you the hassle.
Ford Fiesta (2017 onwards)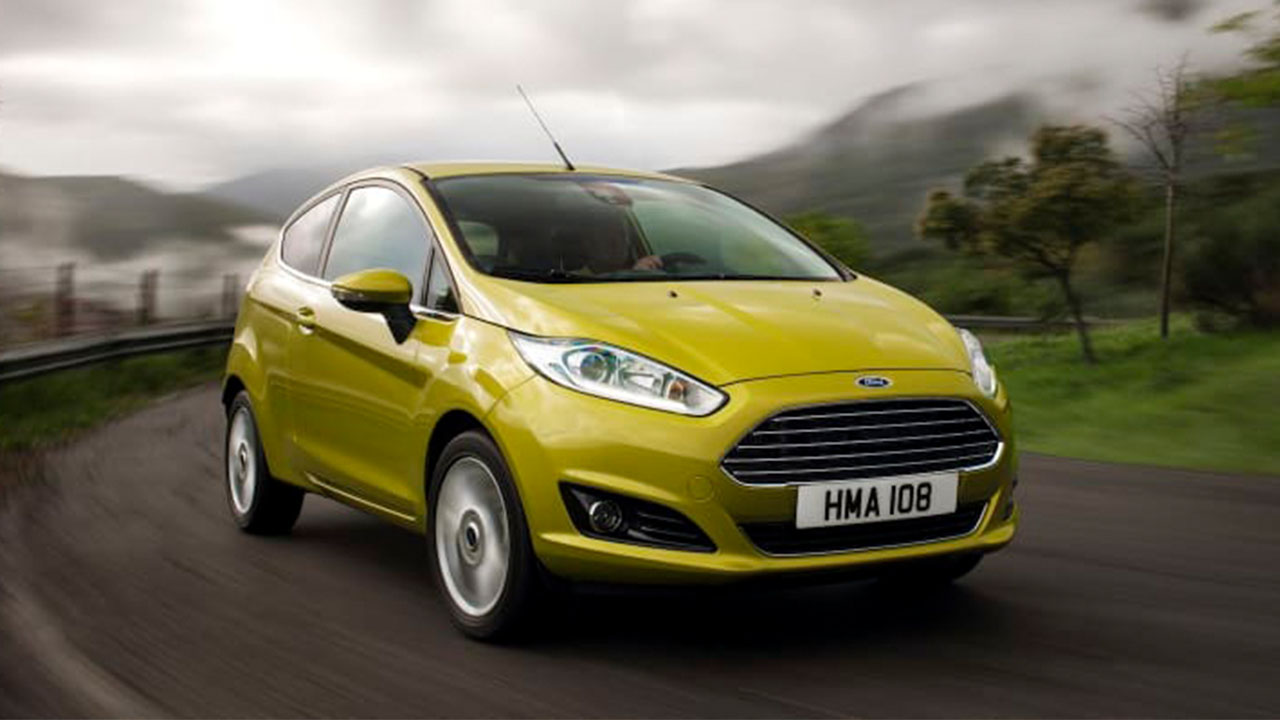 There's a number of reasons the Ford Fiesta is the best-selling car in Britain, but it all boils down to the low running costs and how good it is as an all-rounder.
Regardless of the engine you choose, you'll enjoy excellent fuel efficiency. And because each engine is kind to the environment, you'll benefit from low road tax. The best-selling unit is the 1.0-litre EcoBoost petrol engine, which offers plenty of flexibility and enough punch to have a good time when the mood takes you.
There's plenty of Fiesta versions to choose from, ranging from the sporty ST-Line to the luxurious Titanium. Whichever model you choose, you'll get Ford's SYNC infotainment system with a touchscreen. You'll also get Apple CarPlay, Android Auto, air-conditioning, a heated windscreen, and a host of advanced safety systems.
Insurance Group: 2 to 16 (excluding Fiesta ST)
Official Miles Per Gallon (MPG): 49.6 to 74.3
Search Used Ford Fiesta
Vauxhall Corsa (2014 to 2019)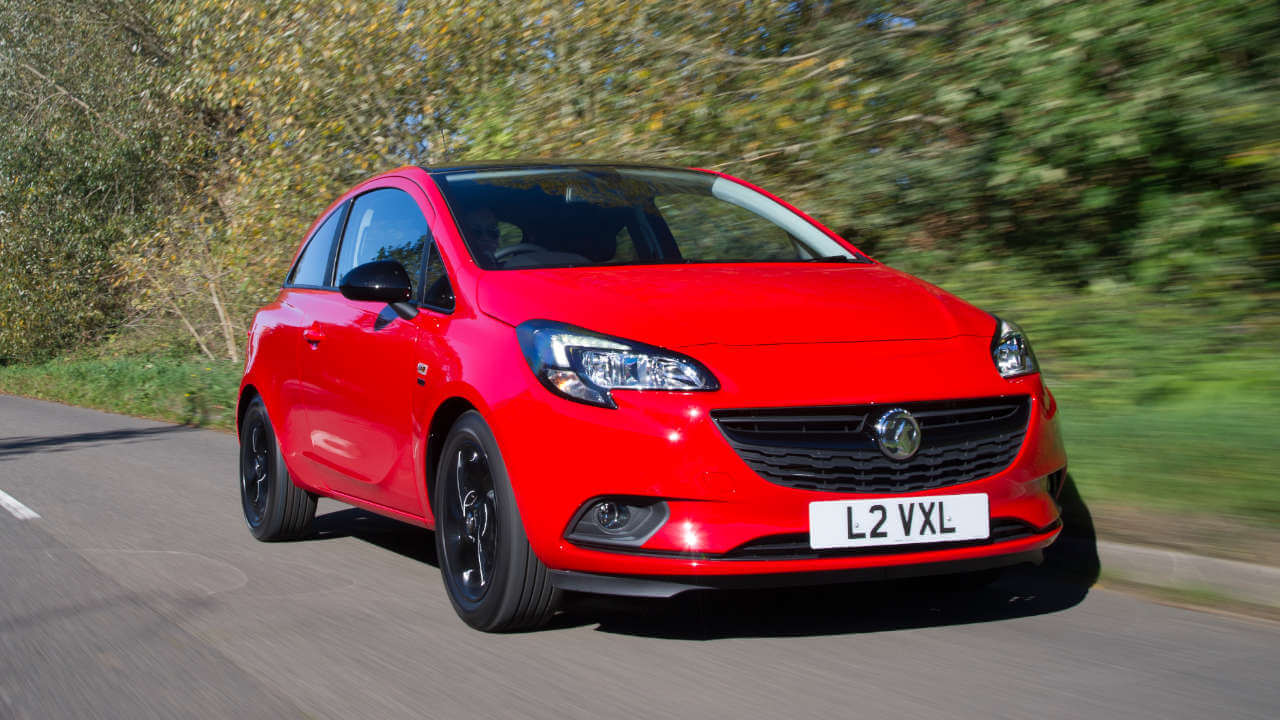 If the Fiesta doesn't quite take your fancy then you may like the look of the Vauxhall Corsa, which has been a go-to for young drivers for many years.
Why is that? Well, they are inexpensive to run on an annual basis because servicing costs are reasonable, and prices for consumables such as tyres and brakes are unlikely to make you wince. On top of this, they are easy to drive and offer excellent value for money on the used car market.
'Design' models from 2014 onwards come with IntelliLink, which allows you to control the car's multimedia system and other key features through a vibrant 7.0-inch touchscreen. Features such as a heated windscreen, cruise control and Bluetooth are standard across the range, however.
Insurance Group: 2 to 20 (including GSi)
Official Miles Per Gallon (MPG): 42.8 to 83.1 (excluding VXR)
Search Used Vauxhall Corsa
Nissan Micra (2017 onwards)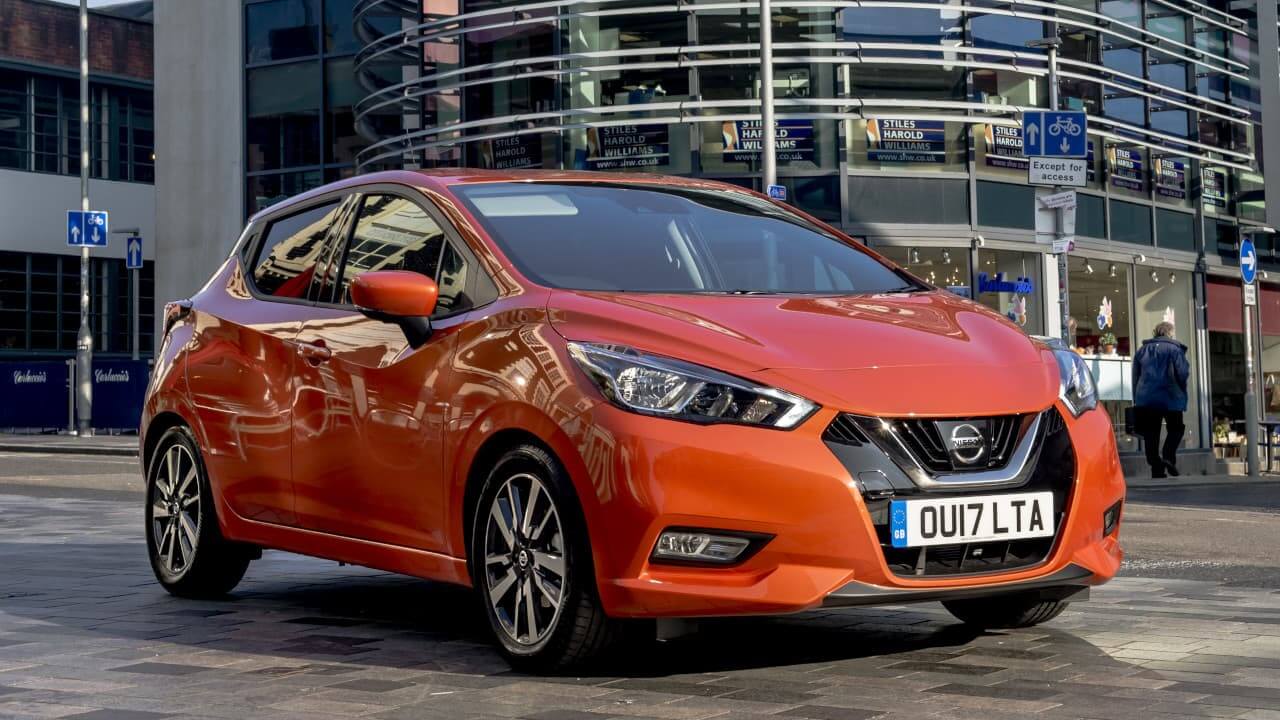 The Nissan Micra wasn't always the obvious choice for young drivers, but thanks to a series of updates that include a fresh appearance and an interior that's brimming with tech, it's now a firm contender.
Standard equipment is good across the range, with features such as air-conditioning and automatic wipers being notable highlights. Going further up the range brings Apple CarPlay and Android Auto, as well as cruise control and a rear-view camera.
There are a couple of petrol engines to choose from, which provides a blend of everyday performance and fuel efficiency. The engines come paired with a slick 5-speed manual gearbox as standard, although there is an automatic option if you want it.
Insurance Group: 1 to 11
Official Miles Per Gallon (MPG): 61.4 to 88.3
Search Used Nissan Micra
Volkswagen Polo (2017 onwards)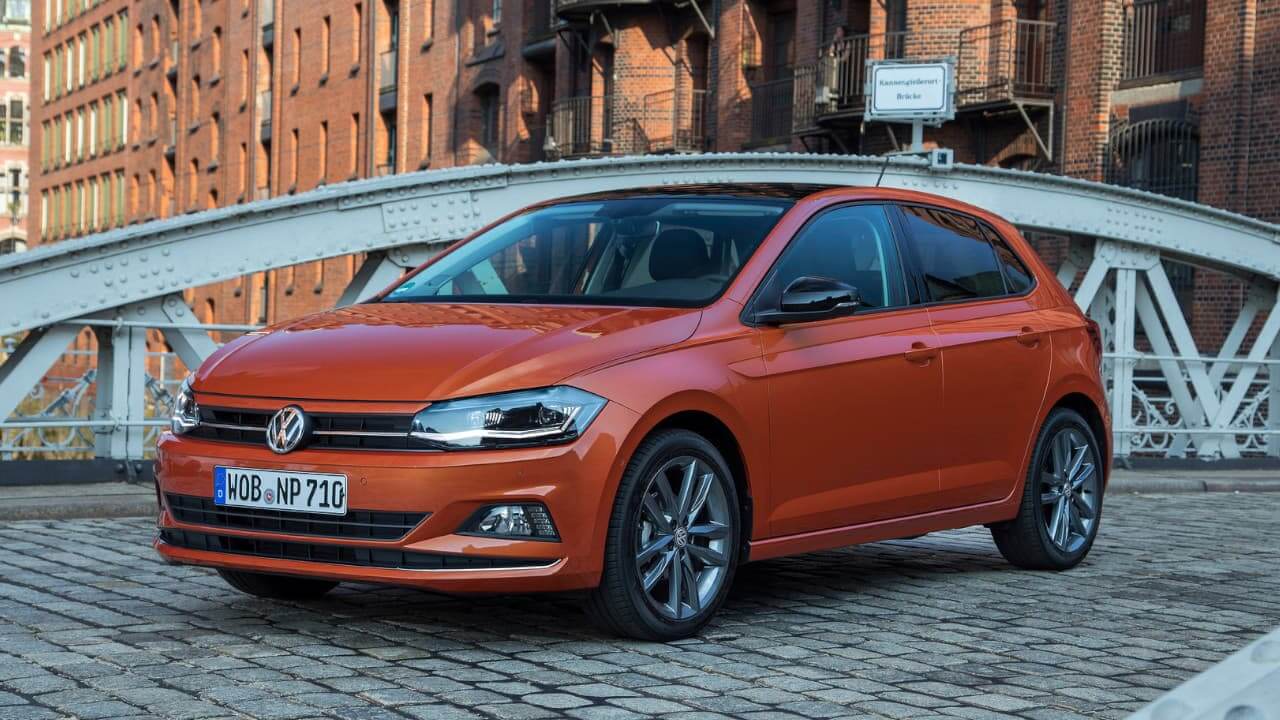 You don't need to be a car lover to understand that Volkswagen make some of the best all-round passenger vehicles on the market.
While you may have your eye on the popular Golf, you may want to consider the Polo, which offers an excellent build quality alongside those all-important low running costs.
Every Polo comes with an intuitive 8.0-inch infotainment touchscreen that boasts essential features such as Bluetooth connectivity and DAB radio. You'll also get create comforts such as air-conditioning and electric windows. Head up the range and you'll start to get things like satellite-navigation, parking sensors and an Active Info instrument cluster.
Because the VW Polo is a popular car, there is always a good selection to choose from on the used car market.
Insurance Group: 1 to 12 (excluding GTI)
Official Miles Per Gallon (MPG): 57.1 to 76.3
Search Used Volkswagen Polo
Renault Clio (2012 to 2019)
The Renault Clio is another fun supermini that's brimming with style and desirable technologies. Most importantly, the efficient range of engines make the Clio an affordable option.
Equipment levels are generous across the Clio range, with entry-level models getting Bluetooth connectivity and cruise control. Higher spec models come with features such as air-conditioning, rear parking sensors and a touch-screen infotainment system with sat-nav.
Whether you opt for a petrol or diesel, you'll enjoy excellent fuel economy and flexible power delivery. The 0.9-litre turbocharged petrol unit is a popular option that can deliver close to 66 mpg with a careful right foot. If you find yourself doing more miles, the 1.5-litre diesel can return up to an incredible 88.3 mpg.
Insurance Group: 3 to 15 (excluding Clio Renault Sport)
Official Miles Per Gallon (MPG): 52.3 to 88.3
Search Used Renault Clio
Hyundai i10 (2014 to 2019)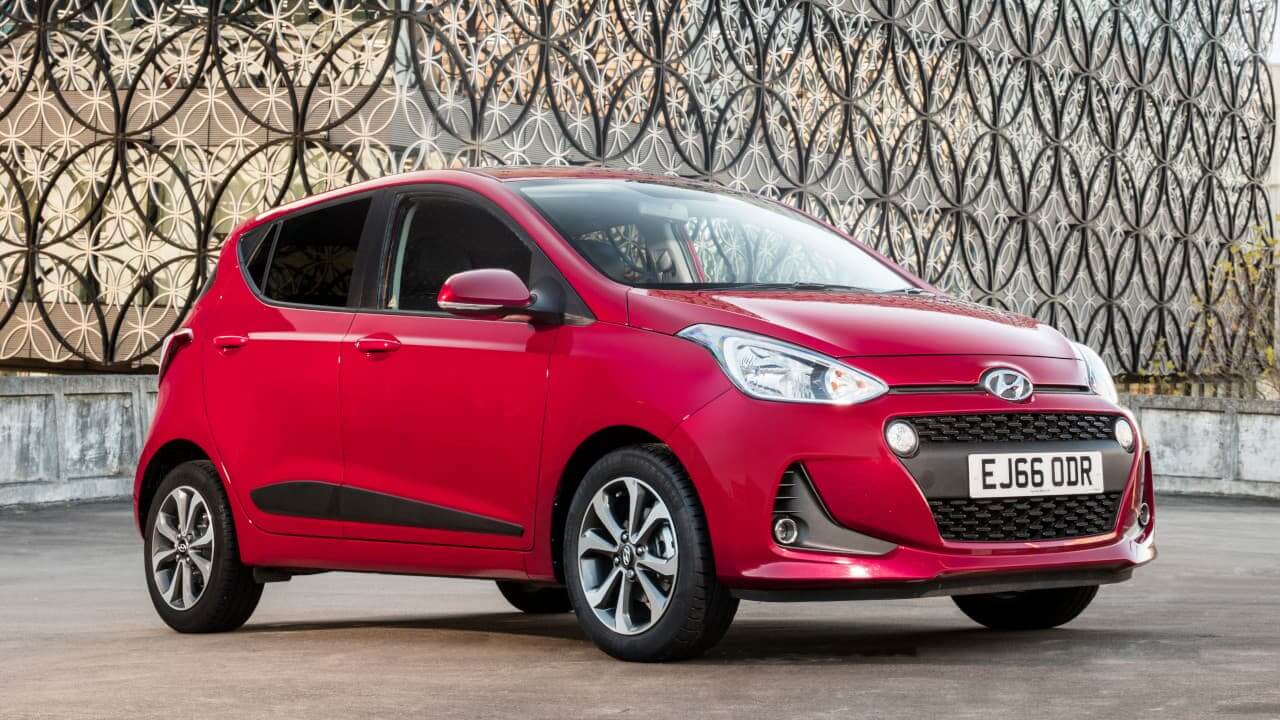 The Hyundai i10 has always been an excellent choice for young drivers who want a small car that is frugal and super-easy to drive. Thankfully, this hasn't changed because Hyundai's compact city car is still worthy of consideration.
Recent generations of i10 are better than ever, bringing a host of vibrant body colours alongside some welcome creature comforts. Rare in this segment was the potential to get an integrated infotainment system with Apple CarPlay and Android Auto. The 'SE' is a real sweet spot, with DAB radio, Bluetooth, air-conditioning, and cruise control all thrown in.
There's a couple of petrol engines to choose from, a 1.0-litre and a 1.2-litre respectively. Neither will win any drag races, but they offer a decent blend of usable performance and efficiency.
Insurance Group: 1 to 7
Official Miles Per Gallon (MPG): 47.9 to 70.6
Search Used Hyundai i10
SEAT Mii (2012 to 2019)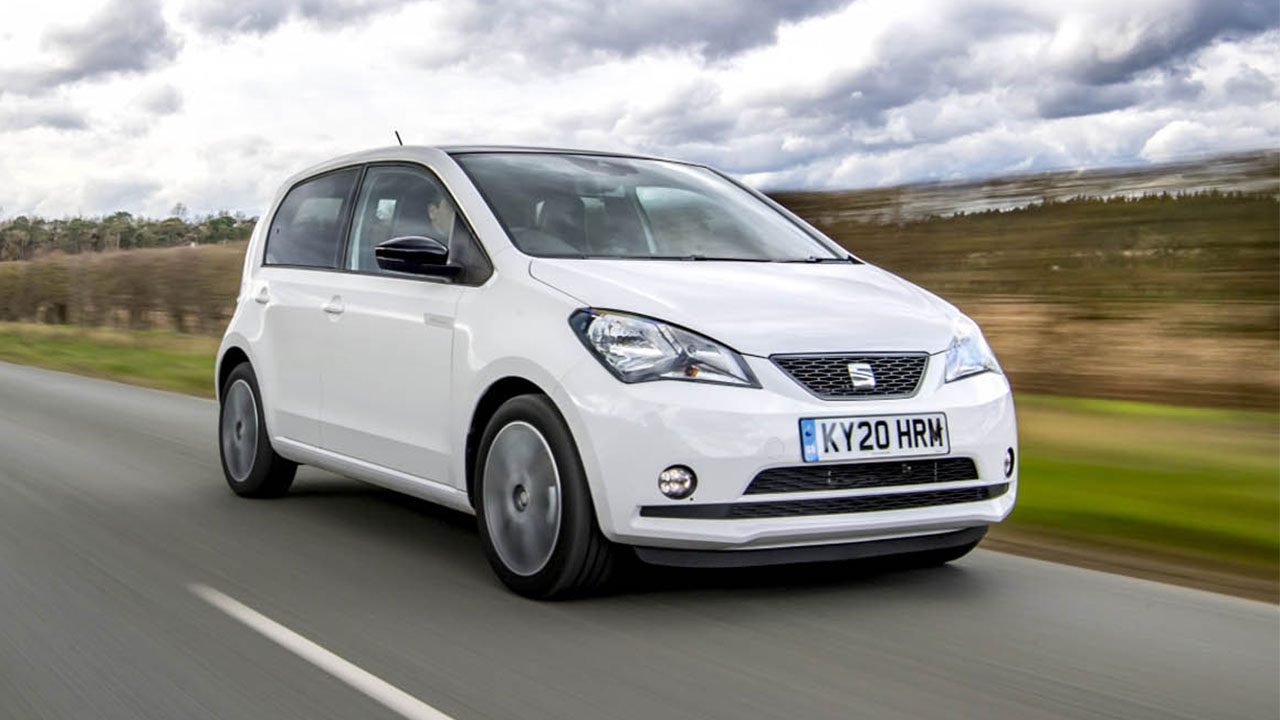 Built in conjunction with Volkswagen and Skoda, who have the up! and Citigo respectively, the SEAT Mii is a compact city car that is big on character and even bigger on affordable running costs. The best bit is that the Mii boasts a build quality that is better than the price tag would suggest.
Depending on your budget, the Mii can be very well configured for a city car, with features such as air-conditioning, remote central locking, and Bluetooth all appearing on certain models across the range.
The small petrol engines aren't the most powerful in the world, but the lightweight nature of the Mii means performance is reasonable and efficiency is excellent. In fact, the Mii can comfortably achieve over 60 mpg with minimal effort.
Insurance Group: 1 to 4
Official Miles Per Gallon (MPG): 60.1 to 65.7
Search Used SEAT Mii
Citroën C1 (2014 onwards)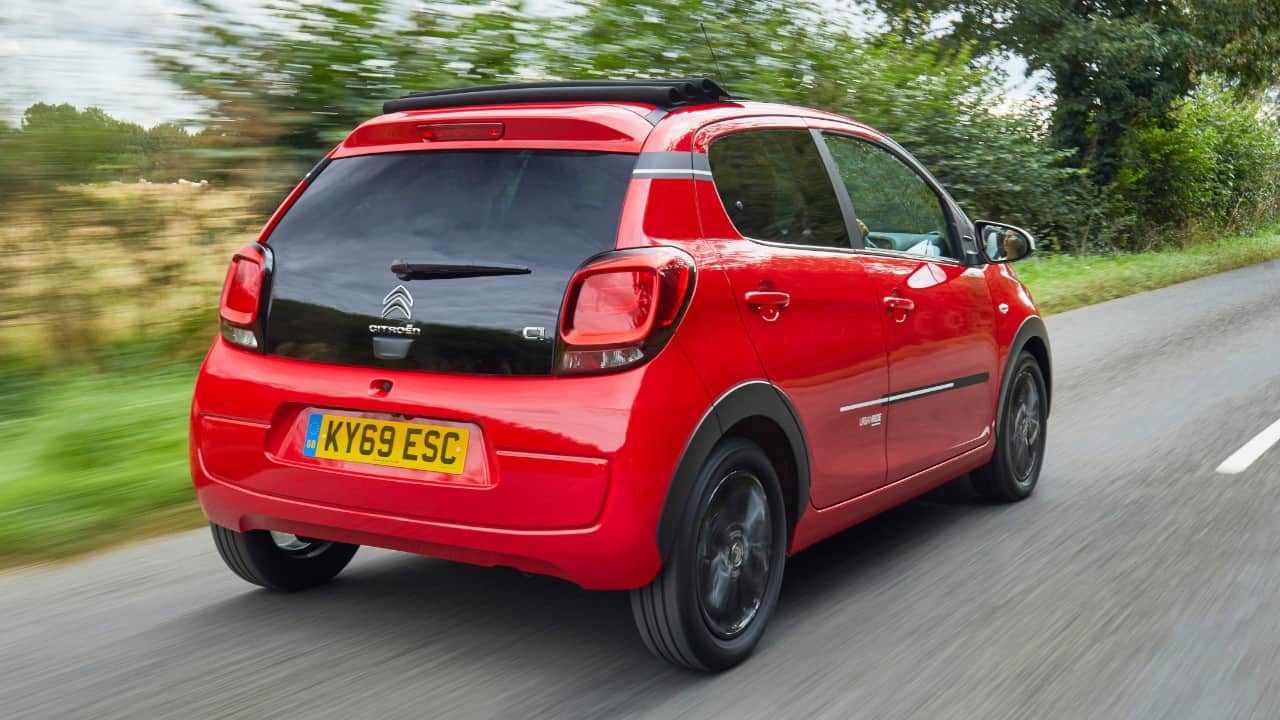 The Citroën C1 has been a firm favourite among young drivers ever since the original was released in 2005. With every new generation after that has come a C1 that feels more premium without losing the essence of what made the original so popular.
There are a handful of models to choose from with the C1, with the mid-spec 'Feel' offering plenty of equipment such as a 7.0-inch infotainment system (includes Apple CarPlay and Android Auto) and air-conditioning. The higher spec model gets additional goodies that include a rear parking camera and a useful speed limiter.
The 1.0-litre petrol engine is more than adequate for everyday driving, and manages to return good fuel economy without trying too hard.
Insurance Group: 6 to 13
Official Miles Per Gallon (MPG): 52.2 to 74.3
Search Used Citroen C1
Kia Picanto (2017 onwards)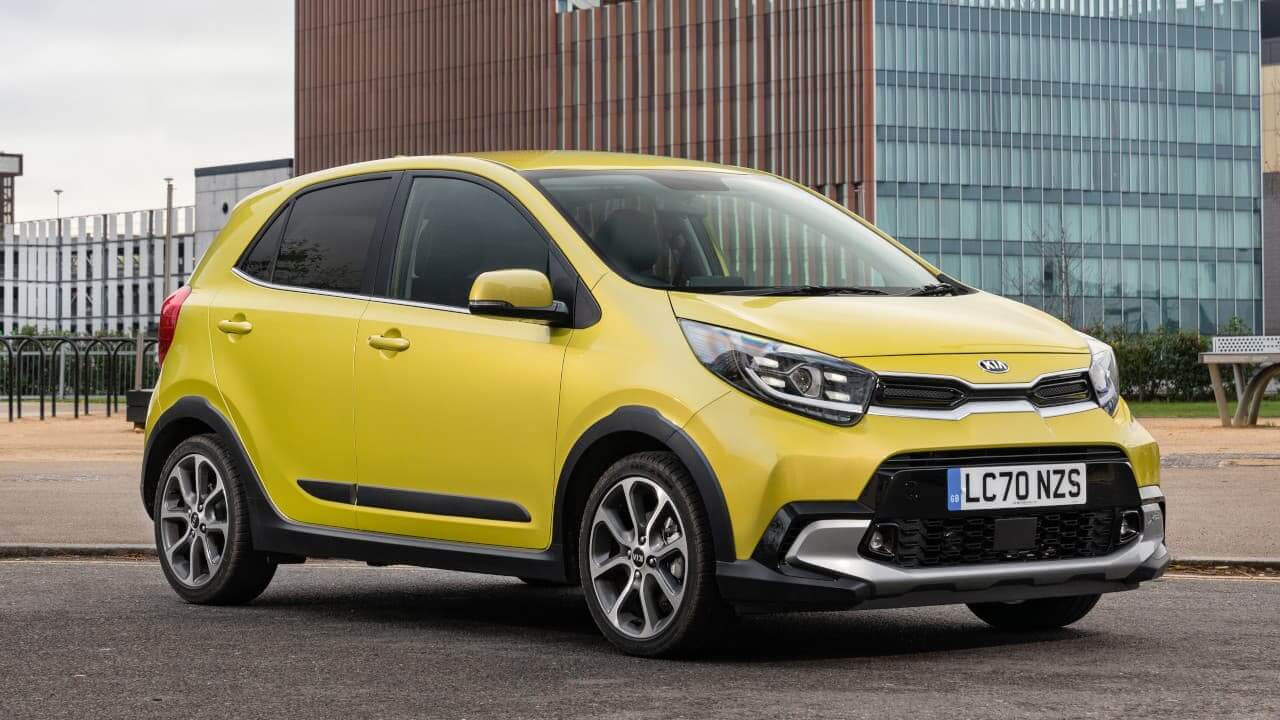 Every single car on this list is brilliant in its own way. The Kia Picanto happens to really shine because it came with a 7-year/100,000 miles warranty when it was new. Why should you care? Well, that warranty can be passed onto future owners.
Bar the outstanding warranty that could save you a pretty penny, the Picanto is an impressive city car that is sure to win anyone's affection. Certain Picanto models get desirable features such as air-conditioning, alloy wheels, and electric windows in the rear. Top spec cars get a touch screen infotainment system and a reversing camera among other goodies.
There are a decent range of petrol engines to choose from with Picanto, with some offering more power, but others offering better fuel economy. Ultimately, it depends on your needs.
Insurance Group: 4 to 10
Official Miles Per Gallon (MPG): 44.8 to 64.3
Search Used Kia Picanto
Renault Zoe (2012 onwards)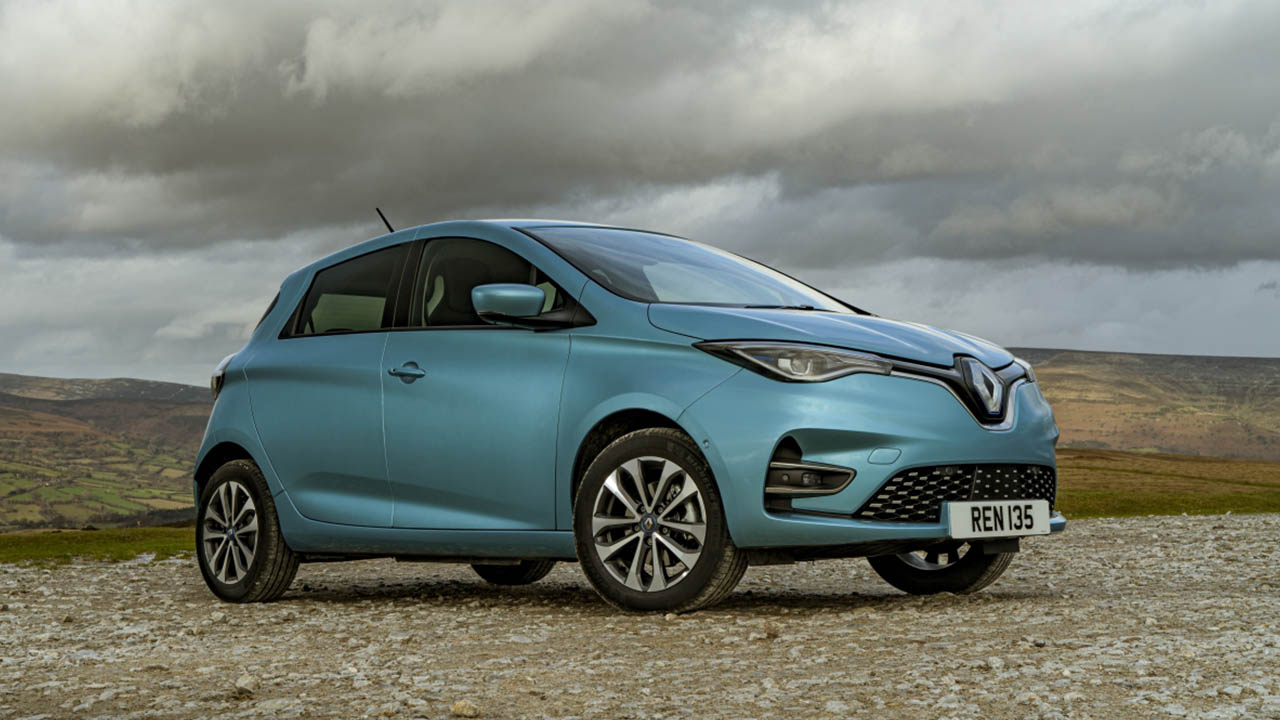 We thought the last car to feature on this list should be more of a left-field choice, one for the super environmentally conscious young driver who simultaneously wants to save money on petrol and road tax.
Introduced in 2012, the Zoe has had a few different configurations over the years. Earlier examples have smaller batteries and can achieve up to 90 miles on a full charge, while more recent models can go as far as 250 miles when "brimmed". Either way, that range is cheaper than a petrol equivalent, and it's quieter too.
Standard equipment is very good for this type of car, with a 7.0-inch touchscreen featuring alongside TomTom satellite-navigation in entry-level models. You even get other welcome features such as Bluetooth, climate control, and cruise control in standard format.
Insurance Group: 14 to 22
Search Used Renault Zoe
Discover your next car with Evans Halshaw
Head back 10 or 15 years and affordable cars for younger drivers were usually a bit poor, or they were spartan and a bit unrefined.
However, the cars that feature on this list perfectly illustrate how far vehicles have come along, because now younger drivers can have a genuinely brilliant car without having to fork out a lot of money on insurance or road tax.
In short, if you're a young driver looking for an affordable car to buy and run on a daily basis, you really can't go wrong with any of the above.