Top 5 Crossovers and SUVs in 2016
31st Jan 2017
The SUV and Crossover market has taken the road by storm, with dominating road presence and endless capabilities they're soaring in terms of popularity! It seems to be the case that us Brits love em' - maybe almost as much as a cuppa.
Sporting style and substance, they prove you can turn heads in your tracks without making compromises. We're confident they're THE go to cars which match any lifestyle - maybe that's why you love them! They're as much at home being the perfect family car as they are gleaming on your drive way playing 'keeping up with the Jones'. These versatile performers prove you can have it all.
So whether it's purely to be seen as king of the road, pack in your hounds and kids, or it really is the cherry to your rough and ready lifestyle - we don't care, we're head over heels for these 'do it all' and super stylish motors!
Check out our favourite crossovers ready for the road and the tempting SUVS launching soon to stop you in your tracks!
Nissan Juke
Blending boldness, capability and affordability the Juke sparked a market of cross overs - it's fuelled the evolution of the SUV look without an SUV price tag. Thanks Nissan! Affordable AND slick. Sporting a futuristic image and curvaceous body, the Juke stands out from the crowd. Not to mention the multiple personalisation options giving you reign to make it YOUR Juke. Bright yellow interior anyone?

But looks aren't everything… so don't be fooled by the shape of this fashionista, it's deceptively spacious and perfect for a family. An all-round box ticker, the Juke claims to be a 'sports car and a 4x4 rolled in one'. Well equipped to give you a thrill, it is powered by the choice of a turbocharged 1.2 litre engine making it a sprinty yet diverse performer, and with advanced technology bears the road handling of an SUV - fearlessly confident.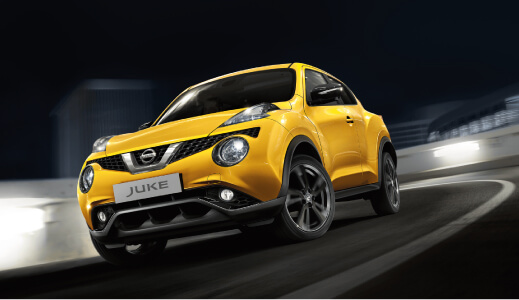 SEAT Ateca
Grip onto those steering wheels! SEAT are launching their first SUV. Available to pre order and launching in September, the Ateca is worth waiting for. Tactically designed, each component of this new SUV is created to shake up the everyday - no nook nor cranny has been left untouched! Showcasing a distinctive image, features of the Ateca are created to 'do the do', but of course whilst in style.

Fierce chrome grill, gleaming alloy wheels and sharp sculpting there's no doubting that heads will turn. Make the most of your journey with advanced infotainment, the standard offers a 5.0" monochrome touch screen with generous features or be tempted by an upgrade. Pair your smartphone to the in car media system and have ultimate connectivity. You won't miss a thing; emails, social media and cracking playlists just a touch away. Prepared to take you on any adventure, urban or off road, it's an unstoppable performer in any condition. Be confident that you'll arrive anywhere safe and sound.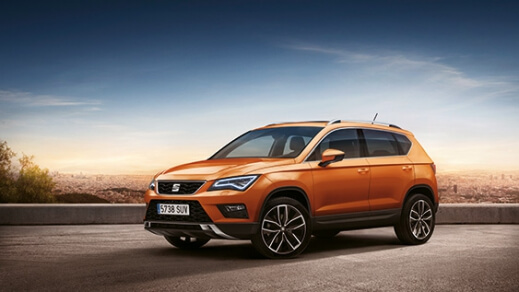 Vauxhall Mokka
Vauxhall's first to join the mini-SUV club and reflecting characteristics of the much loved Astra, the Mokka is the mighty SUV packing functionality, style and fit for any lifestyle. Showing off a chunky exterior and a mean-looking front grille, it has a typical SUV look, making it stand out from its Vauxhall counterparts. Yet, despite its size and bold stance, the Mokka is a strappingly handsome motor. Sharp, definitive lines and elegantly sculpted body, it's a visionary vehicle boasting endless capabilities.

Not forgetting that it's what's on the inside that counts, the Mokka comes loaded with a 1.4 turbo charged engine, producing 42.2mpg and 155g/km CO². Its low emissions yet punchy performance will give you something to rave about - it's certainly our pick of the range. Not to mention, with a plush dashboard showing off a finesse trim, the Mokka has an upmarket, classy finish. Finally, it hosts the latest infotainment technology putting you miles ahead, technically and aesthetically! This SUV is an asset to the Vauxhall range.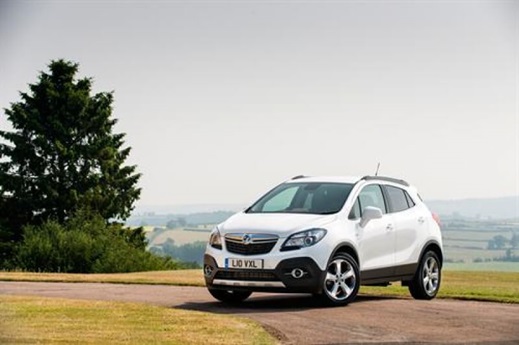 Ford Edge
This American beauty has just landed on British soil. Feisty and fresh, the Edge is the largest Ford SUV yet! Thanks to innovative technology it's oozing with attitude and confidence - built to handle any weather, road condition or driving experience. High up in the driving seat you'll look and feel in complete control, able to handle this machine, but the Edge makes this effortless. With practical and crafty advancements it provides ultimate driver assistance.

Look the part and enjoy a stress free ride - it's your sidekick doing the hard work for you! Fuelled by an advanced 2.0 TDC1 engine, the edge fulfils the 'need for speed' but ticks boxes if low emissions and efficiency are high on the agenda. And if enviable road presence is what you're after, the Edge is your answer. Boldly built, it bears a 'don't mess with' attitude and a tough road stance, yet with a titanium trim, black finish roof rails screams total class. It's the versatile SUV with a slick and sleek 'edge'.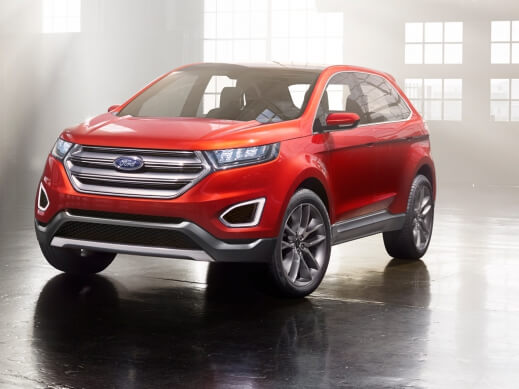 Renault KADJAR
The KADJAR is the ultimate package of practicality, capability and style. Not to mention it delivers with performance. Versatile, it's well equipped for cruising urban roads or rough riding beaten tracks. With finely tuned suspension, this sporty spice doesn't require fancy systems. Striking the perfect balance between quality ride experiences and has the superb road handling of a beefy SUV.

Bolstered by standard 17 inch alloy wheels, enhanced visibility is well appreciated, high on your throne you won't miss a thing! And… with a face like the KADJAR'S and a distinctively broad body - you won't go unmissed either. A signature Renault nose, futuristic shape and striking logo, it embraces a trendy feel exteriorly and throughout. Lips Inc 'Funky Town' springs to mind - the eye catching features of this quirky cross over scream personality.