What is Peugeot i-Cockpit?
01st Jun 2023
By Ellie Brown
Peugeot i-Cockpit
Quality in-car technology is now standard in all new vehicles, and many manufacturers including Ford, Nissan, and Kia have built their very own infotainment systems.
In order to stand out from the rest of the competition, Peugeot have done things differently, combining infotainment, design, and the overall interior layout of their cars to make the i-Cockpit.
But what exactly is Peugeot i-Cockpit, what are its main features, and which cars does it come with? Here's all the information you need to know.
What is Peugeot i-Cockpit?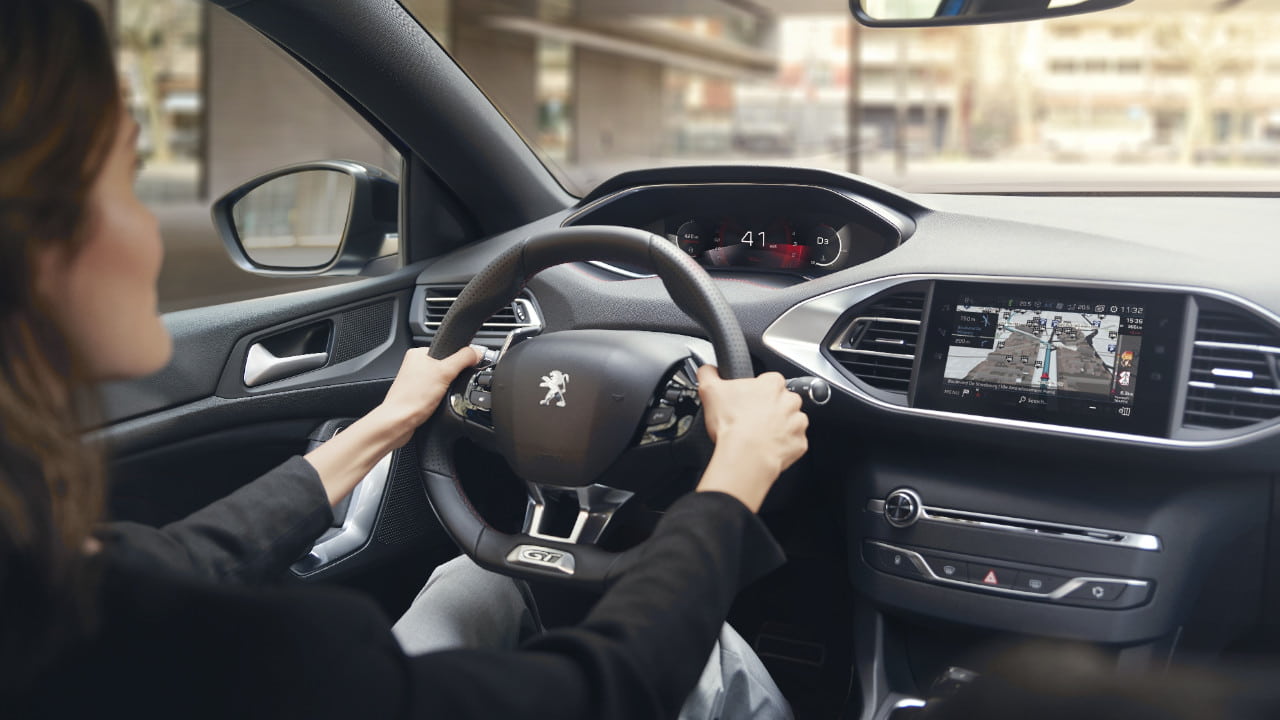 Peugeot's main aim is to achieve the most comfortable driving experience possible, combining a selection of interior features including:
Steering wheel: A compact, squared steering wheel is integrated into the i-Cockpit to improve visibility of the road and provide agility while manoeuvring.
Heads-up display: To ensure the driver's eyes are always focused on the road ahead, a customisable panel displaying relevant information sits just above the steering wheel for increased comfort and concentration.
Touchscreen: A 10-inch infotainment touchscreen allows users to control the car's comfort controls, including temperature, seat position, and radio. It also comes with Apple CarPlay and Android Auto as standard.
These attributes provide a relaxing and more focused ride for both the driver and passengers, thanks to extra convenience, a broader view of the road, and enhanced entertainment.
Which cars come with Peugeot i-Cockpit?
The i-Cockpit is now featured on all
new Peugeot cars
, including:
Does Peugeot i-Cockpit come with Apple CarPlay and Android Auto?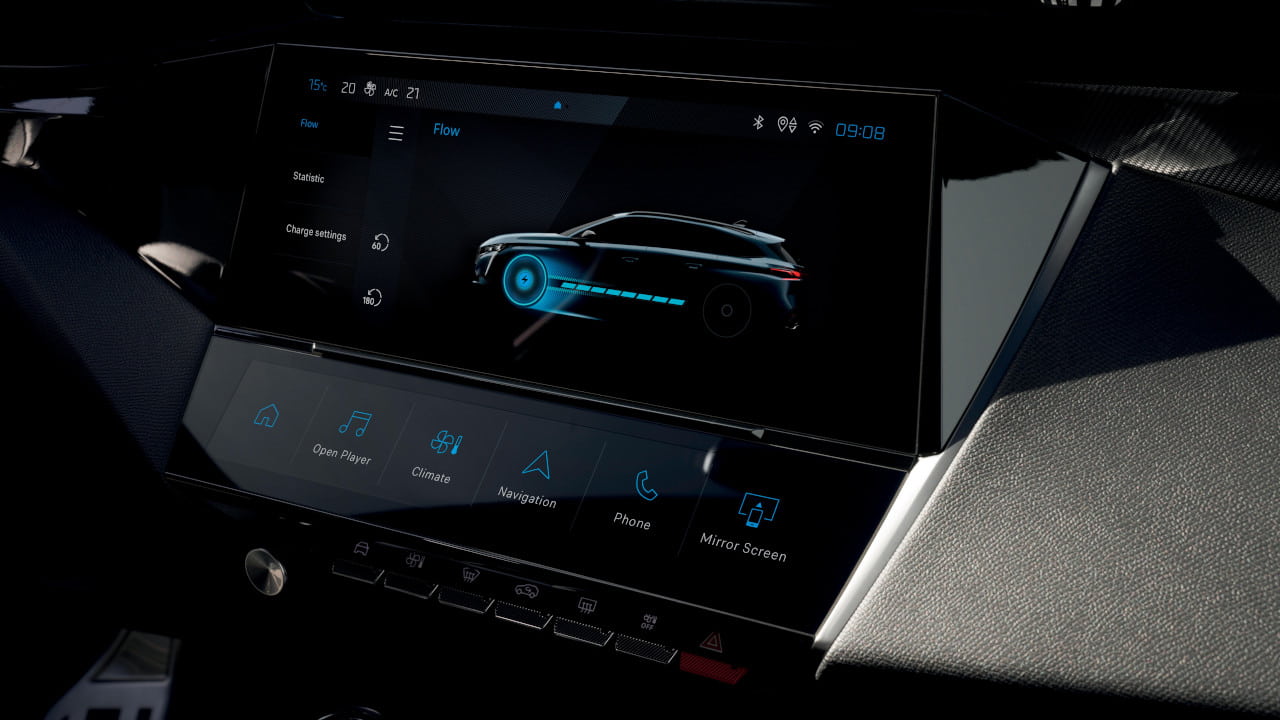 All new Peugeot models built with i-Cockpit feature Apple CarPlay and Android Auto as a standard feature, however, they may not be available in some older models.
To find out whether you have Apple CarPlay and Android Auto in your Peugeot, try checking your vehicle's handbook to find out more information about the apps and services available to you.
What is Peugeot i-Cockpit Amplify?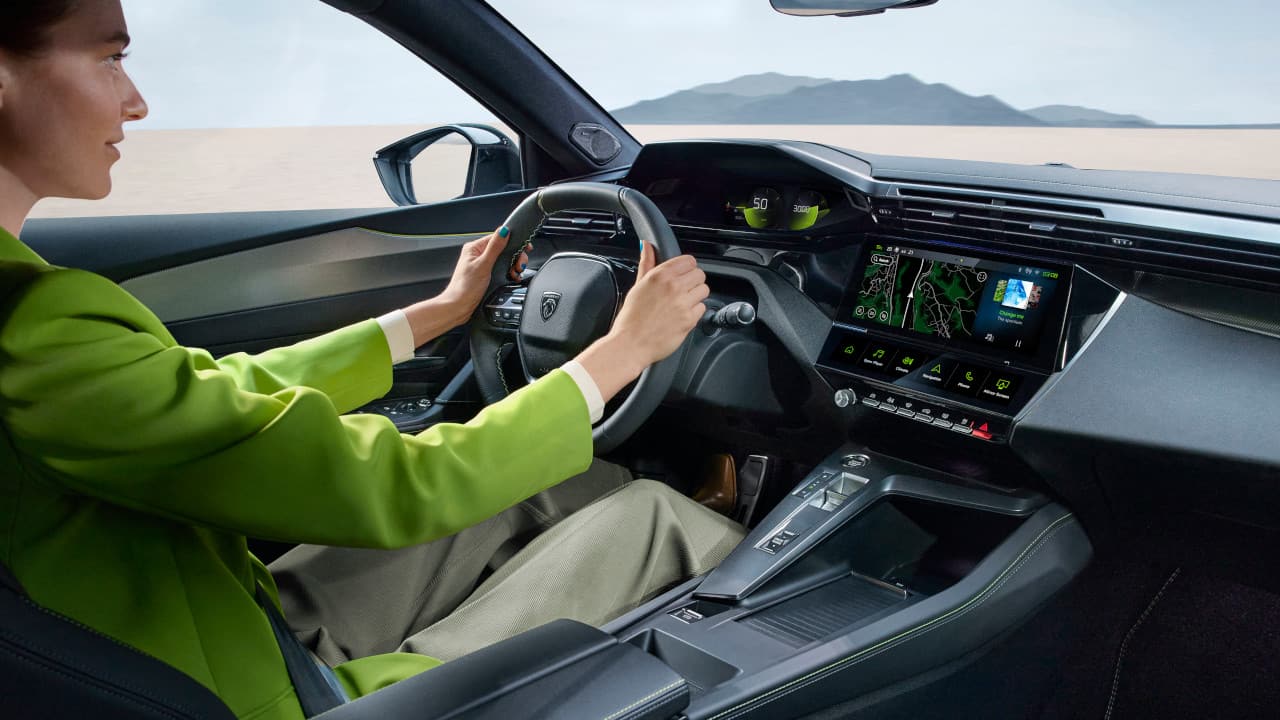 GT and GT Line models offer an 'Amplify' feature - an integrated system which has two modes named 'Boost' and 'Relax', and allows users to change ambiance settings including lighting, fragrance, and speakers.
Users can also enjoy a relaxing massage experience while driving thanks to an 8-point seat massager.
Find your perfect Peugeot model with i-Cockpit
If you're looking for a brand new or used model with the stylish and comfortable i-Cockpit interior, there are plenty of models available, from high performing hatchbacks to spacious 7-seat SUVs.
Alternatively, if you'd like to learn more about technology in cars, simply go to our blog section, which is updated regularly with the latest owner's guides.