Compact crossovers have a firm hold within the current automotive market for a variety of reasons. Typically, they are more practical than their supermini counterparts, they have a raised driving position that many find beneficial, and they are incredibly reasonable to buy and run on a daily basis.

A good chunk of car manufacturers now have some sort of crossover within their current line ups, such is the demand from the general public. With such a large number of mini SUVs (Small Utility Vehicle) to choose from, we have compiled a list of the best ones that are currently on sale.
Seat Arona
Seat are relatively new to this sector of the market, with the Ateca being their only steps into what was unchartered waters for the Spanish giant. The Arona doesn't disappoint, it maintains the superb driving dynamics that Seat are renowned for and adds more practicality.
There are three petrol and two diesel engines to choose from, with a 7-speed DSG automatic gearbox available alongside a standard 6-speed manual. Regardless of your engine and gearbox choice, you can expect good economy and high levels of refinement. The infotainment system that comes as standard is guaranteed to make every journey more comfortable too, not that you'd ever be uncomfortable thanks to the wonderfully supportive seats and supple ride.
Huge amounts of leg and headroom make the Arona a great car for family duties; and with a generous 400 litre boot, you will never struggle for storage space when shopping or going on a road trip with your family.
View New Seat Arona Offers
View Used Seat Arona Offers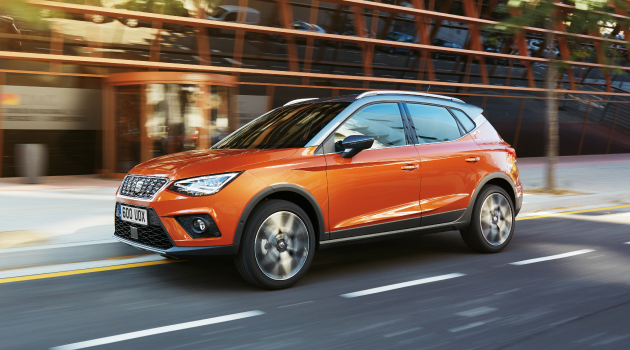 Renault Captur
You would be forgiven for that thinking the Captur looks like a regular Clio that has been raised a few inches, the reality is you're not too far off. Basing the Captur on the Clio platform makes these cars good fun to drive, and thanks to the additional space inside, immensely practical.

The Captur is certainly a good-looking car too, and with 36 combinations of paint and coloured trims available, very easy to personalise. There is two petrol and two diesel engines to choose from in either automatic or manual, both provide plenty of punch and economy for daily driving.

Perfect for the daily duties, the Captur boasts a few minor features that make a major difference on a daily basis. For example, the rear seats can slide back and forward to accommodate passengers of all sizes. The 455-litre boot is very generous for a car in this sector, and storing various items and equipment is simple work thanks to the boots wide opening.
View New Renault Captur Offers
View Used Renault Captur Offers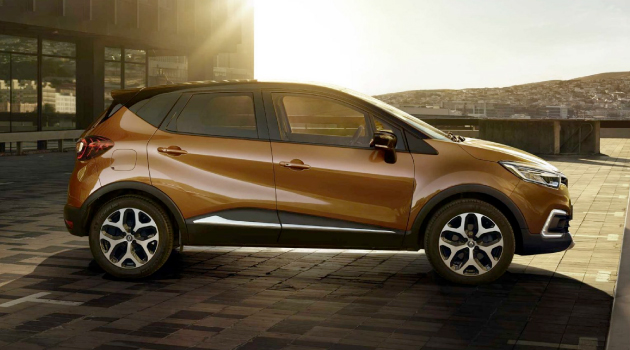 Citroen C3 Aircross
The C3 Aircross is perfect if you're looking for a small SUV that is incredibly stylish and modern. Typical of Citroen, the styling is very striking from all angles, without being unnecessarily aggressive. The interior is the same story, you can even have fabric on the dashboard; it's something different, and we like it for that. Don't worry though, the interior is as comfortable as it looks, with supportive seats as standard.

The C3 Aircross isn't a case of style over substance either, it's quite the opposite. Stiffer anti-roll bars were fitted to the Aircross alongside new dampers to ensure the ride remains comfortable and composed on Britain's roads. There is a choice of three petrol engines and two diesels, all of which are efficient and refined.

Inside you will find plenty of leg and headroom, enough to accommodate passengers who are long in the leg. Thanks to the supple ride and comfortable seats, the C3 Aircross is great for long distance driving. The extra ground clearance helps massively on muddy tracks whilst providing a better view of the road from the cockpit.
View New Citroen C3 Aircross Offers
View Used Citroen C3 Aircross Offers
Nissan Juke
Rarely does a car come onto the market and immediately create a divide in opinion. If you ever wanted the definition of a 'marmite car', then the Juke is exactly that. We personally love the look of the Juke, and with the high number of sales on Nissan's books, the general public do too.

The great thing about the Juke is that it drives as well as it looks, the dynamic chassis means there is plenty of fun to be had in the corners, which is quite rare for a crossover. There are three petrol engines to choose from alongside a solitary diesel, all will return good mpg and all have enough power to take the stress out of driving. If you're wanting something with a little extra spice, then look to the Nismo RS edition, which produces 215bhp; perfect for getting the kids to school when you're in a hurry!

The interior is a particularly nice place to be, the seats hug you in all the right places and provide incredible comfort on longer journeys. A favourite feature of ours is the Nissan Dynamic Control System, which triggers a g-force meter that allows you to monitor your driving habits; thats Nissan GTR-esque, can you feel the inner 10-year-old getting excited yet?
View New Nissan Juke Offers
View Used Nissan Juke Offers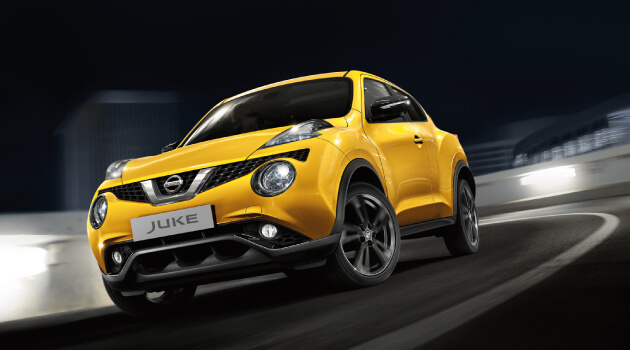 Dacia Duster
It's absolutely astounding you can buy a brand-new car for under £10,000 in today's market. Yet here we are, a full fat crossover that is good-looking, practical and rugged for less than £10k. Critics have celebrated the sheer value of the Duster, here is a car that offers more value than it has any right to; and it's easy to see why sales have been so strong since it was brought to the UK five years ago.

The great thing about the Duster is you'll never feel short changed, regardless of the trim level you choose. For example, opt for the 'Comfort' trim and you get: cruise control, a 7-inch touchscreen with sat nav and Bluetooth, PLUS a rear camera that includes parking sensors; all for less than £15k, simply remarkable.

If the incredible value isn't enough for you, then you may be interested to know that the Duster is a surprisingly capable off-roader if you select a 4x4 variant. So, not only is the Duster immensely practical due to the large boot and interior, it can cut it with the rest when the tarmac runs out. Sitrep; handsome crossover with good road-manners that's immensely practical and represents astounding value for money. What's not to like?
View New Dacia Duster Offers
View Used Dacia Duster Offers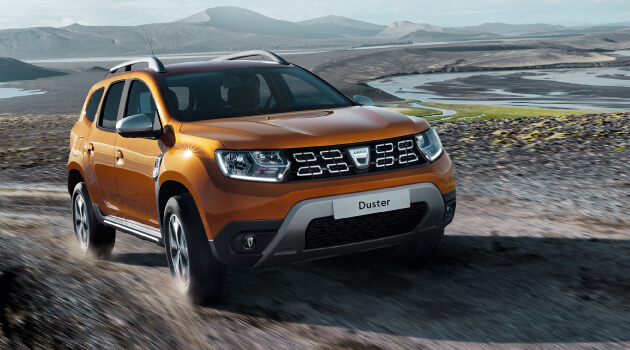 KIA Stonic
It may sound cliche, but Kia have truly redefined themselves in recent years. Every car in their line-up now boasts fantastic styling, great powertrains and advanced technology. The Stonic is much of the same recipe, but with added urban character. It's even one of the few cars that look good in yellow, which is important.
The Stonic is based on the same platform as the Kia Rio, which makes it nimble on the open road and through town. There are two petrol and one diesel engine available, all of which will return good mid-range pulling power for an effortless drive.
Kia have been very generous with the standard equipment on the Stonic. Air-conditioning, satellite-navigation and parking sensors are all included regardless of the trim you choose. Apple CarPlay and Android Auto even come as standard, a rare yet welcome addition. Boasting a seven-year warranty, you can be rest assured you're investing in a quality vehicle that promises longevity.
View New KIA Stonic Offers
View Used KIA Stonic Offers
Hyundai Kona
There's a degree of deja vu about this, here's another South Korean manufacturer that has really upped its game in recent years and is now releasing cars that are among the best in the market. Hyundai are keen to build on their success with the Kona; the bespoke styling is guaranteed to turn heads, while the top of the range 1.6-Litre Turbocharged engine provides enough poke to take the boredom out of daily driving.
Whereas many car makers fall into the trap of making crossovers relatively sedentary to drive, Hyundai want to make a car that is both practical and fun to drive. The gurus at Hyundai have set the chassis up perfectly for Britain's road, neither over or underdamped.
The petrol and diesel engines all provide plenty of punch for ample progress; a manual gearbox (automatic available) comes as standard on all trims except for the Premium GT, which utilises a 7-speed dual-clutch automatic gearbox. The interior of the Kona is typical of Hyundai, well thought out and very well-equipped. Apple CarPlay and Android Auto are available should you want optimised connectivity to your phone.
View New Hyundai Kona Offers
View Used Hyundai Kona Offers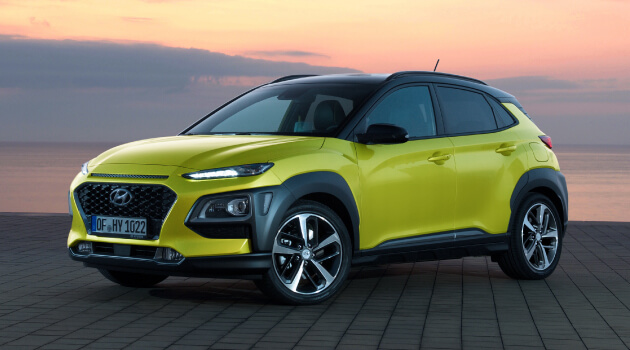 Ford Ecosport
Ford are pretty savvy when it comes to the design of cars, which is why they have a reputation for building great all-rounders. The EcoSport is no exception, it has good looks and a well-equipped interior as standard on all trims across the range. Refreshingly, despite the high-riding nature of the EcoSport, it is also a fun car to drive when the roads get twisty. On top of this, the dimensions make this SUV city-friendly, which is remarkable when you consider the size of the car and the space available inside - top marks for Ford there.
To keep things simple, there are two engines that come in different variants. The 1.0-Litre EcoBoost has been a revelation across the Ford line-up, it comes in two variants (125bhp and 140bhp) for the EcoSport. Likewise, there is a 1.5-Litre EcoBlue diesel engine with two variants (100bhp and 125bhp). Both engines offer a great combination of power and economy, ideal for daily duties. Inside there is a host of innovative technology and features that make daily driving safer and more relaxing.
View New Ford Ecosport Offers
View Used Ford Ecosport Offers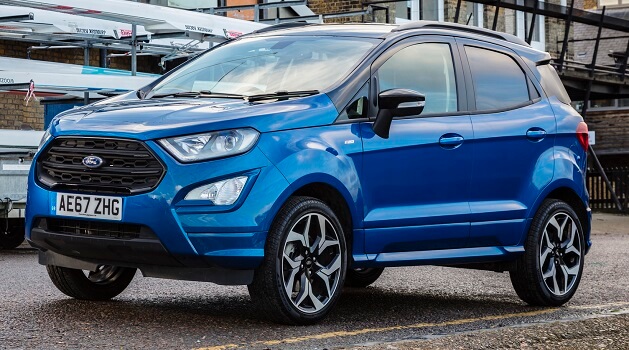 Vauxhall Crossland X
The Crossland X is the perfect compact crossover for families who prioritise a vast amount of interior space and comfort. Typical of Vauxhall, they haven't tried to revolutionise the SUV, instead they have nailed the basics - the result is a great all-round family car that is cheap to run on a daily basis and immensely practical.
The range of petrol and diesel engines all provide excellent fuel economy while returning low emissions, essential for keeping running costs down on a daily basis. Inside there is raft of technology and safety features; traffic sign recognition and lane departure warning come as standard, while the option to have a rear-view camera and self-steering auto parking are welcome for tight spaces. Thanks to the large amount of head and leg room inside, you can be guaranteed the children will never be uncomfortable.
View new Vauxhall Crossland X Offers
View Used Vauxhall Crossland X Offers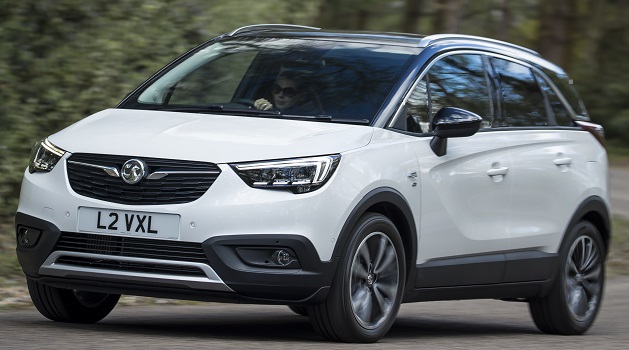 Peugeot 2008
The 2008 is a practical SUV that offers a well-designed interior and a large boot space. The interesting thing about the 2008 is that it doesn't weight a great deal, the VTI version tips the scales at just 1,080kg, which is a substantial difference compared to some of its heavier counterparts. The result is better and economy, lower emissions and more fun when driving - overall, a great formula.
The 2008 SUV is no different from the rest of the Peugeot range, it offers a superb interior design that is a pleasure to spend time in - and thanks to the supple suspension, it is incredibly comfortable for the driver and passengers. The innovative petrol and diesel engines will return excellent fuel economy on a daily basis, meaning less trips to the pump.
View New Peugeot 2008 Offers
View Used Peugeot 2008 Offers