Best Used Self-Charging Hybrid Cars
17th Aug 2021
What is a self-charging hybrid car?
A self-charging hybrid car uses both an electric motor and a petrol/diesel engine to provide power to the driven wheels. They are fitted with a battery pack that is charged by both regenerative braking and the petrol/diesel engine itself, meaning it never needs plugging in.
Why buy a self-charging hybrid?
Self-charging hybrids can only travel very short distances on electric power, but that only tells half the story.
Around town and at low speeds, the petrol/diesel engine will automatically shut off and the car will use electric power only to move around.
At higher speeds, both the engine and the electric motor work together to provide ample acceleration and great fuel economy.
It's estimated that on average, a hybrid car will run on electric power alone for up to 50% of driving. The rest of the time the electric motor is working with the petrol/diesel engine to reduce fuel consumption. The benefits of self-charging hybrid cars are:
No fuel being used at all while in electric mode
Improved fuel economy at higher speeds
Lower tailpipe emissions
Reduced wear and tear on consumable components
Quiet and smooth driving experience
No plugging in
Long range - the same as a petrol/diesel car
Automatic transmission
Toyota Yaris Hybrid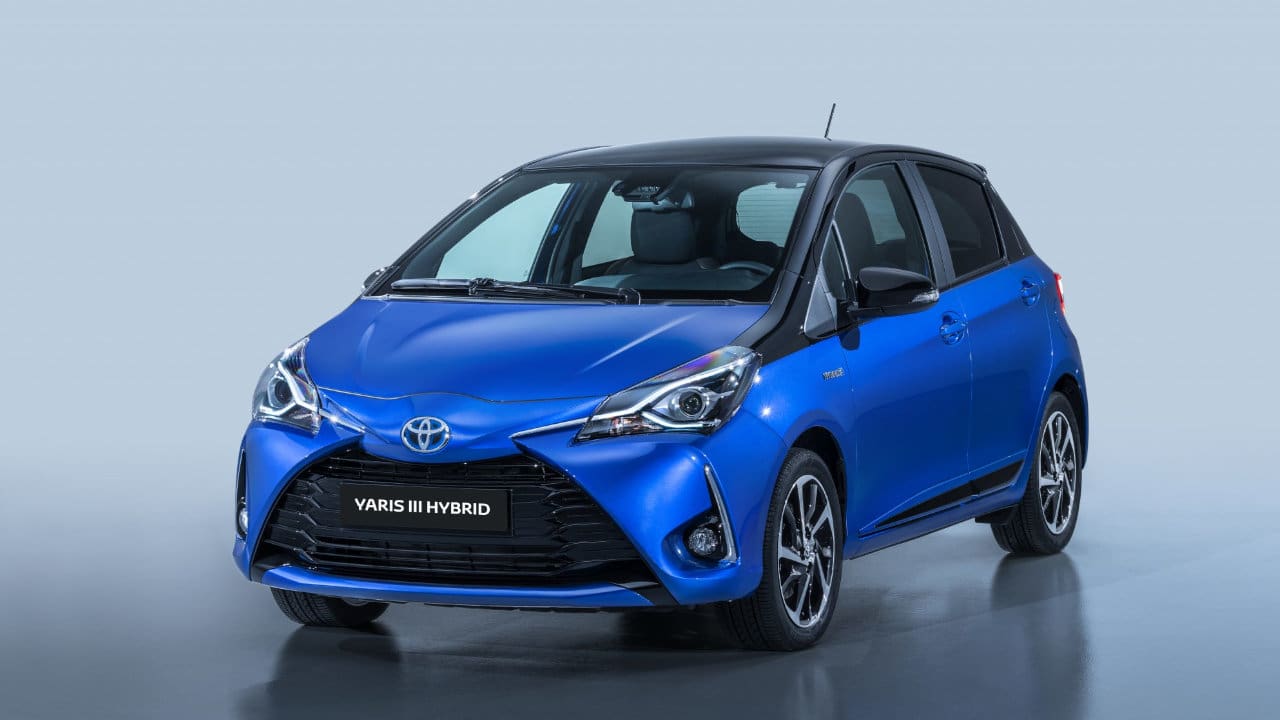 The Toyota Yaris Hybrid's combined WLTP fuel economy figure of 58.9mpg is, if anything, a little conservative. 60+mpg should be easily possible if you're careful on the gas.
This is not just some tiny eco car either; the Yaris Hybrid is a 5-door 5-seat supermini with a reasonably large boot that's more than capable of swallowing the weekly shop.
Air con and a touchscreen infotainment system - complete with reversing camera - are standard on all Yaris Hybrid models apart from the entry-level Active, so go for any model above that and you're onto a winner.
Search Used Toyota Yaris Hybrid
Hyundai IONIQ Hybrid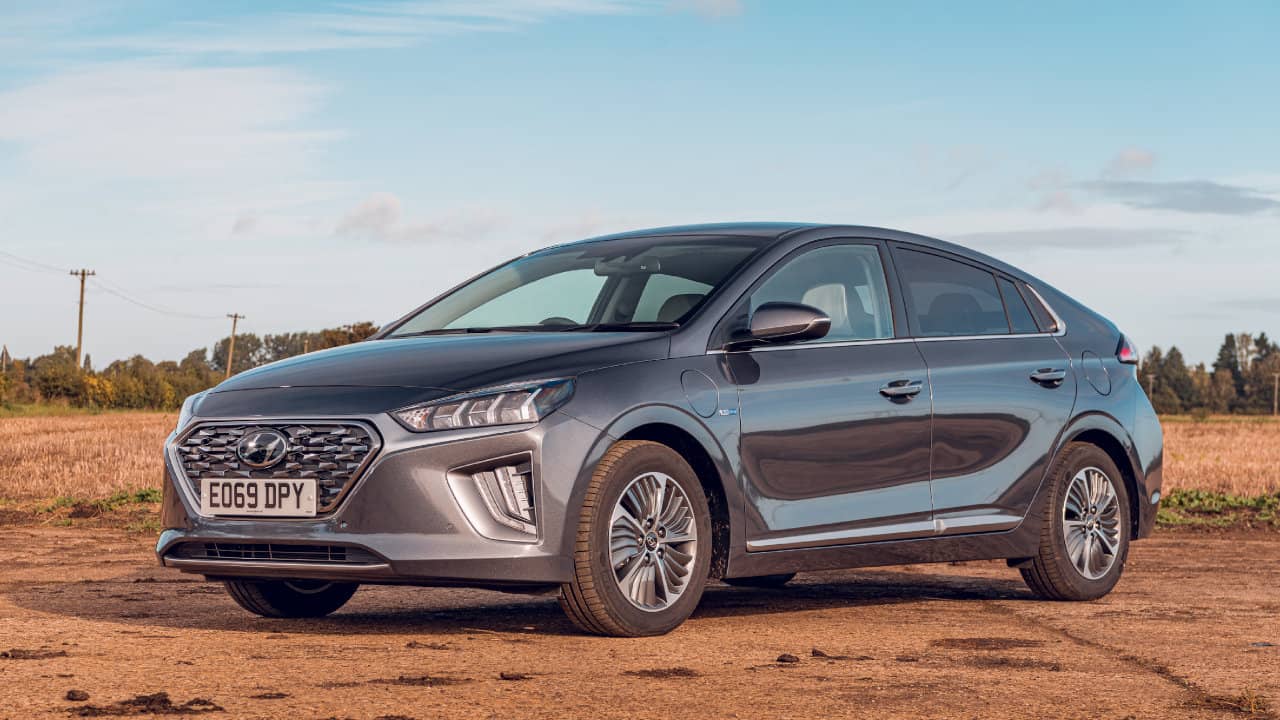 The Hyundai IONIQ is pretty unique in the automotive landscape, as it comes in full hybrid, plug-in hybrid and fully electric variants.
Here we are of course focused on the self-charging hybrid model, which is powered by a combination of a 1.6-litre petrol engine and an electric motor, which work together to achieve up to 62mpg on average, according to WLTP standards.
That's an impressive figure for a car of this size; the IONIQ has plenty of cabin space, seating for five occupants and a huge 443-litre boot capacity.
Search Used Hyundai IONIQ Hybrid
Kia Niro Hybrid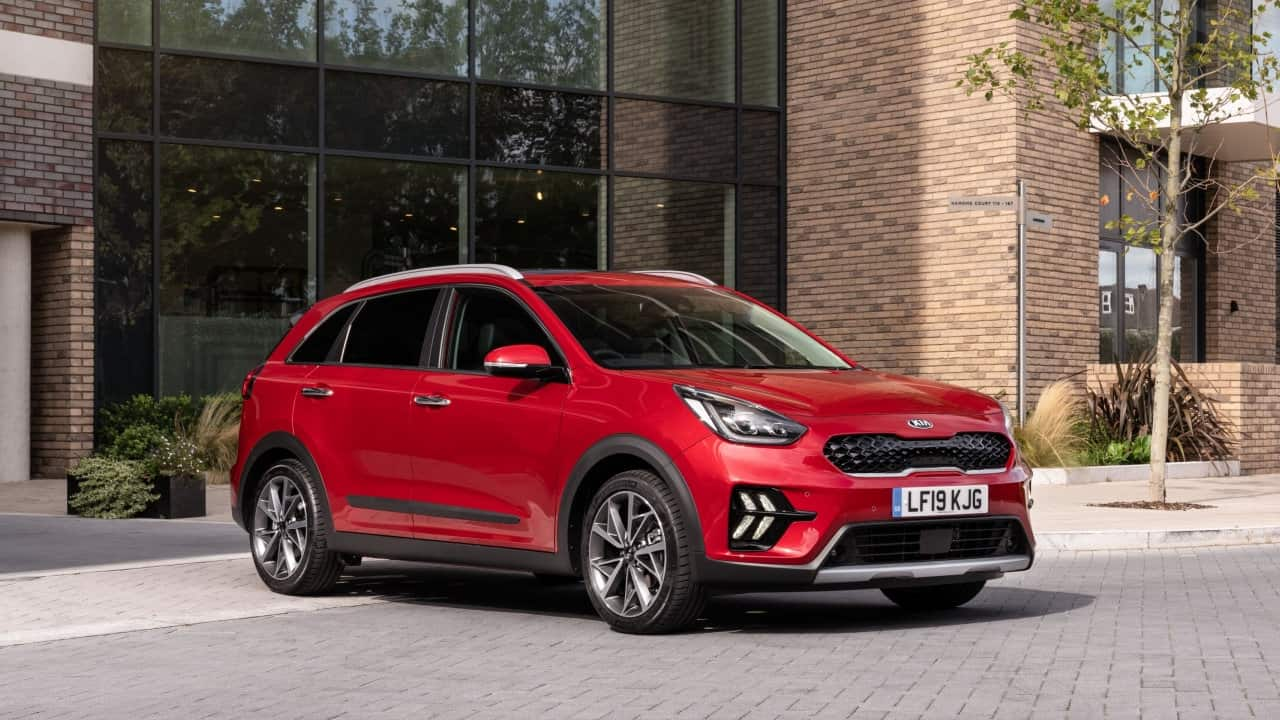 Built on the same platform as the Hyundai IONIQ, the Kia Niro Hybrid adds a further dollop of practicality into the mix thanks to its SUV-like proportions. There's more room in the back seats and while the boot is slightly smaller at 382 litres, it is a more useable shape, plus there's under-floor storage, too.
Those boxy exterior proportions result in a WLTP fuel economy figure of 58.9mpg, which is very good considering the size of the Niro.
The Niro has been praised in the motoring press for its ease of drive. This is thanks to light steering, good visibility and a smooth transmission that makes low-speed manoeuvres a doddle.
Lexus CT 200h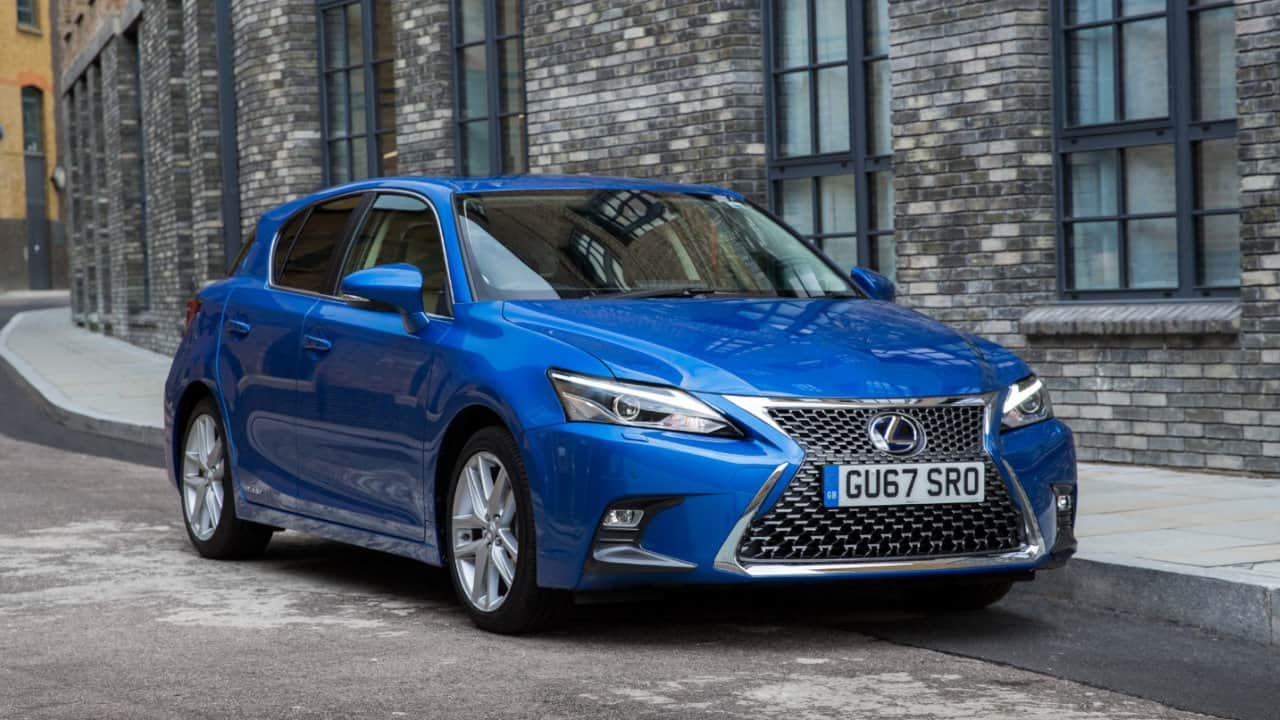 Over 95% of used Lexus cars (up to five years old) are petrol/electric hybrids, such is the brand's commitment and expertise in this area.
It should come as no surprise then that the CT 200h, the company's mid-size family hatchback, is featured among the best used self-charging hybrids. It's sleek and stylish on the outside, and seriously plush on the inside.
Expect fuel economy of around 55 to 60mpg if you're driving carefully. The 136bhp output is enough for day-to-day duties, with the CT favouring a more relaxed driving style.
Renault Clio E-TECH Hybrid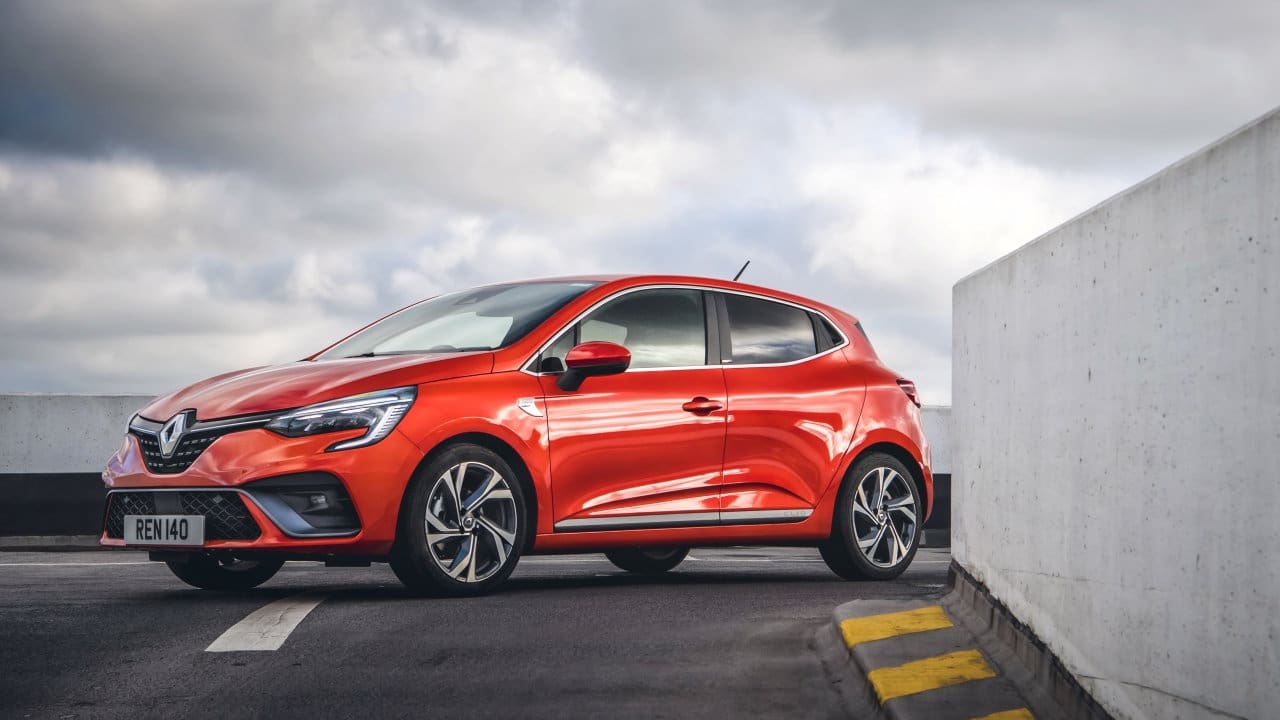 Renault are one of the brands leading the recent charge on full hybrid models, with an ever-expanding range of hybrid cars that now includes the Clio supermini.
It's powered by a 1.6-litre petrol engine that has been fitted with E-TECH hybrid technology, a system which uses innovations from the brand's Formula 1® engine programme for maximum efficiency. Those breakthroughs mean the Clio Hybrid is capable of up to 62.8mpg on the combined cycle, according to WLTP testing.
Other reasons to consider the Clio hybrid are that while it is distinctively stylish, it doesn't have any of the traditional "eco car" giveaways, so you can blend in while you stand out.
Search Used Renault Clio E-TECH Hybrid
Toyota C-HR Hybrid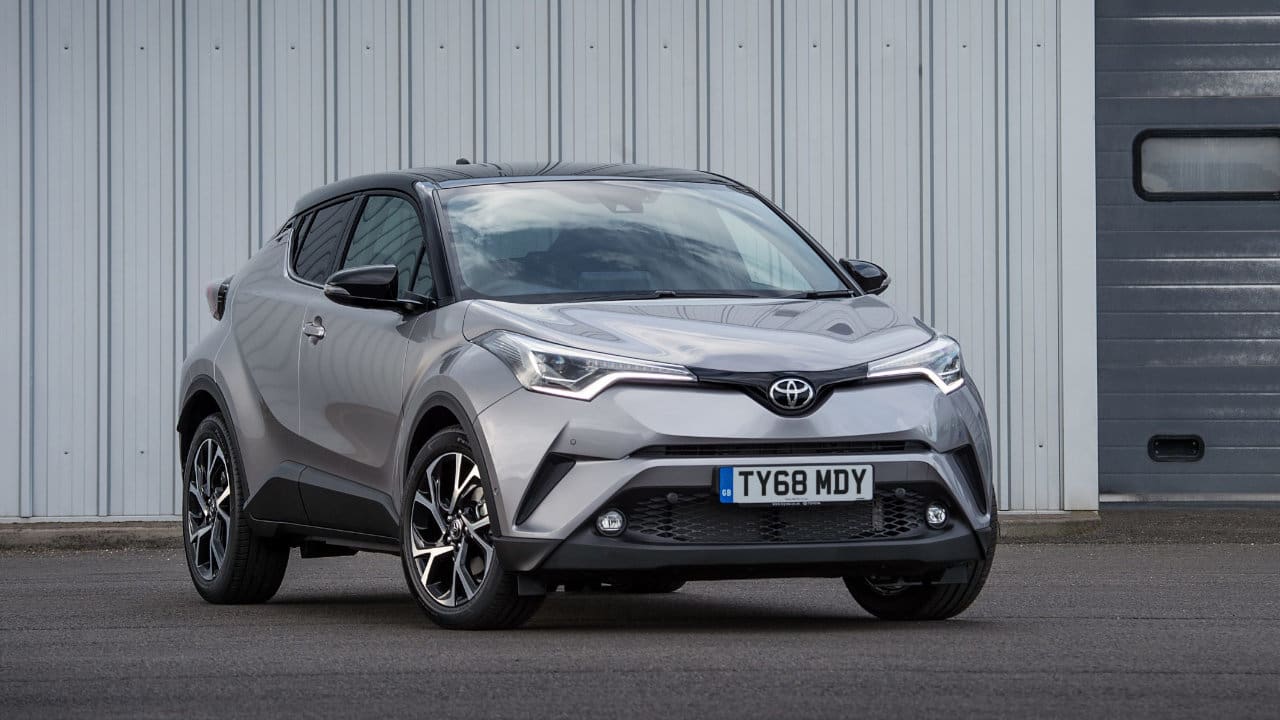 The C-HR was a landmark moment for Toyota. It was the model that indicated to the world that future Toyota cars would be bold in their design, with a clear focus placed on vehicles that were fun to drive as well as reliable, economical and safe.
The C-HR Hybrid scores well in all of those categories, particularly in regards to fuel economy; 56.5mpg is what you can expect on average, which is very good for a car in this segment.
Independent rear suspension ensured the C-HR delivered on Toyota's fun to drive promise, and high-spec Excel and Dynamic variants get big wheels and really do look the part.
Search Used Toyota C-HR Hybrid
Ford Mondeo Hybrid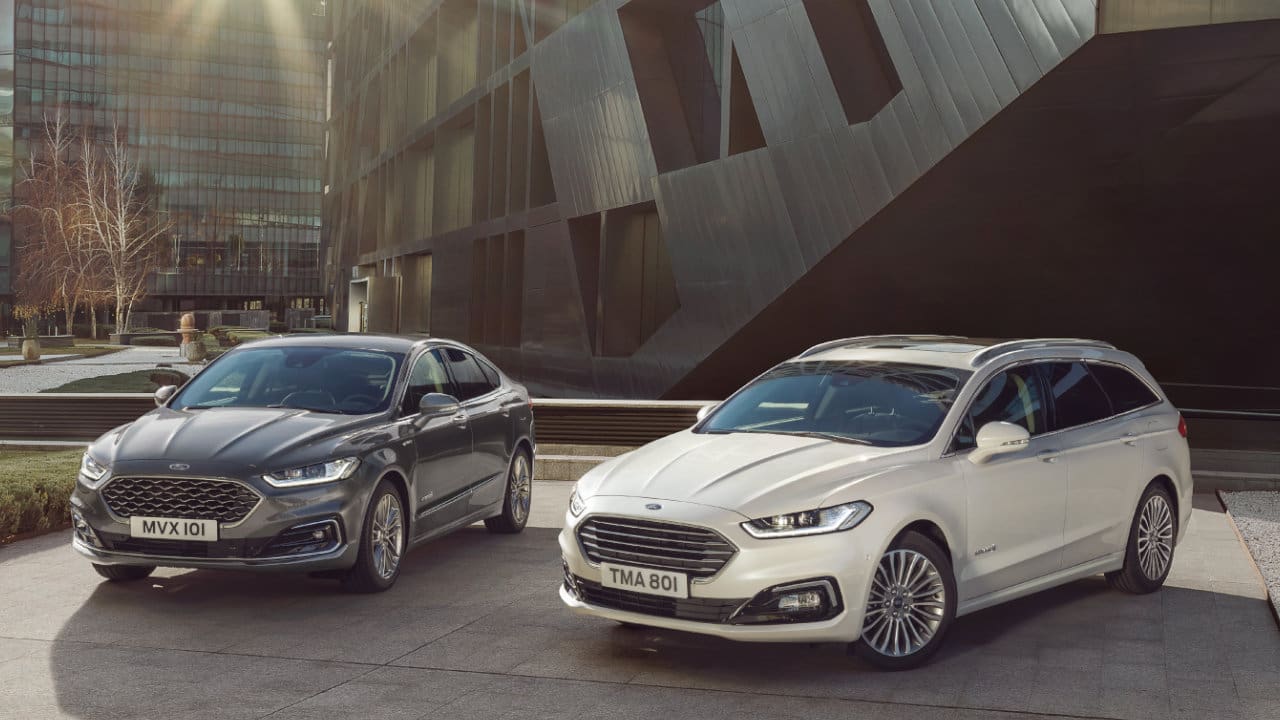 With diesel powertrains becoming less popular in recent years, Ford had to reinvent the traditional diesel best-seller, the Mondeo, for it to stay relevant. And reinvent it they did, as a petrol/electric self-charging hybrid.
There are quite a few hybrid saloons out there, but not many estates, which is kind of the Mondeo's trump card. The gargantuan boot space is only slightly compromised by the battery pack, and still leaves 633 litres of loadspace to play with.
Driver pleasure hasn't been reduced, either. A combined power output of 187bhp is more than enough to feel at home on the motorway, while fuel economy of over 50mpg should be easily achievable.
Search Used Ford Mondeo Hybrid
Hyundai Tucson Hybrid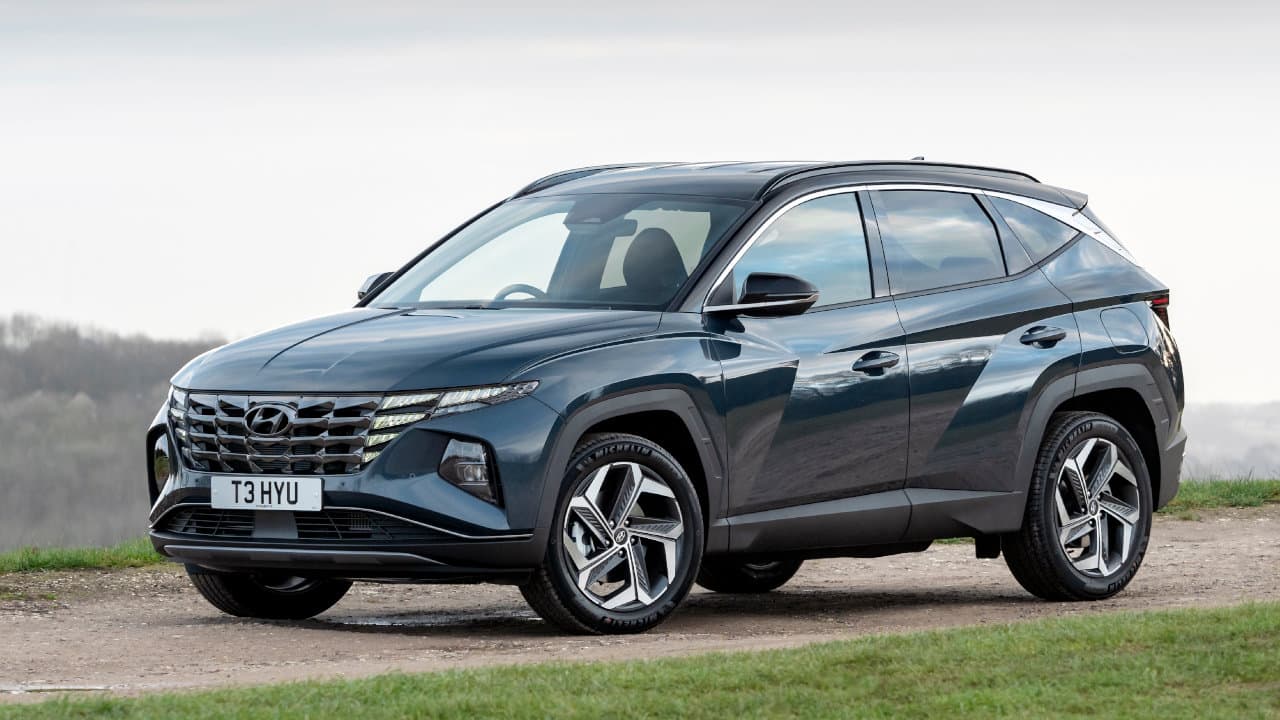 Hyundai are producing some of the best hybrid and electric cars on the market right now, with the Tucson available in mild hybrid, plug-in hybrid and of course the self-charging hybrid form you see here.
Where the brand is excelling is not just in value - they've always been strong in that area - but in terms of design, too. The Tucson is bold and dynamic to look at from every angle, and the interior is rather plush as well.
In terms of fuel economy, the Tucson Hybrid is capable of 49.7mpg on the WLTP combined average cycle, which is excellent for a vehicle of this size.
Search Used Hyundai Tucson Hybrid
Toyota RAV4 Hybrid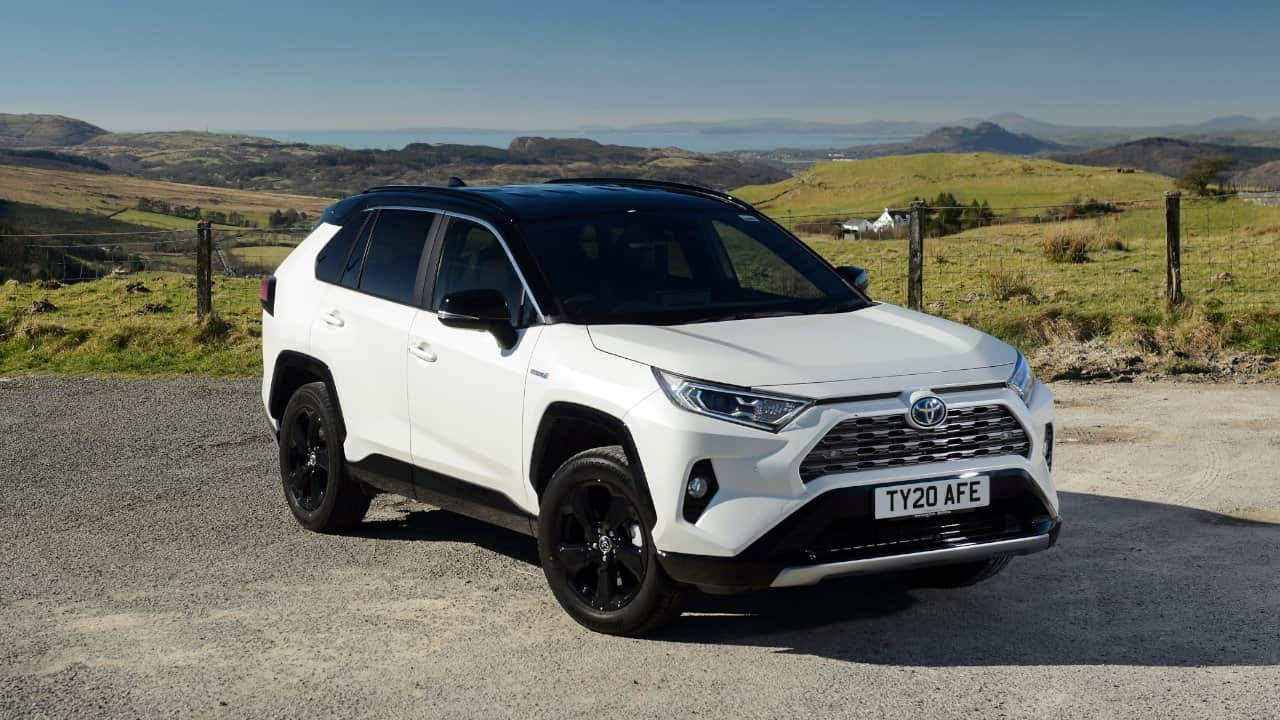 Toyota were the first to launch any form of full hybrid vehicle in the UK, and the RAV4 Hybrid was also the first self-charging hybrid SUV to go on sale here, too.
Offering bags of practicality and space, the RAV4 has always been popular with British buyers. The latest generation RAV4 Hybrid adds fuel economy into the mix as well, with the latest generation capable of 49.6mpg on average.
Somewhat surprisingly, the RAV4 Hybrid has a decent turn of pace, with 218bhp enough for a 0 to 62mph sprint time of 8.4 seconds; that makes it the fastest accelerating car in this list. This is courtesy of a 2.5-litre petrol engine working in conjunction with a highly efficient electric motor.
Search Used Toyota RAV4 Hybrid
Lexus NX 300h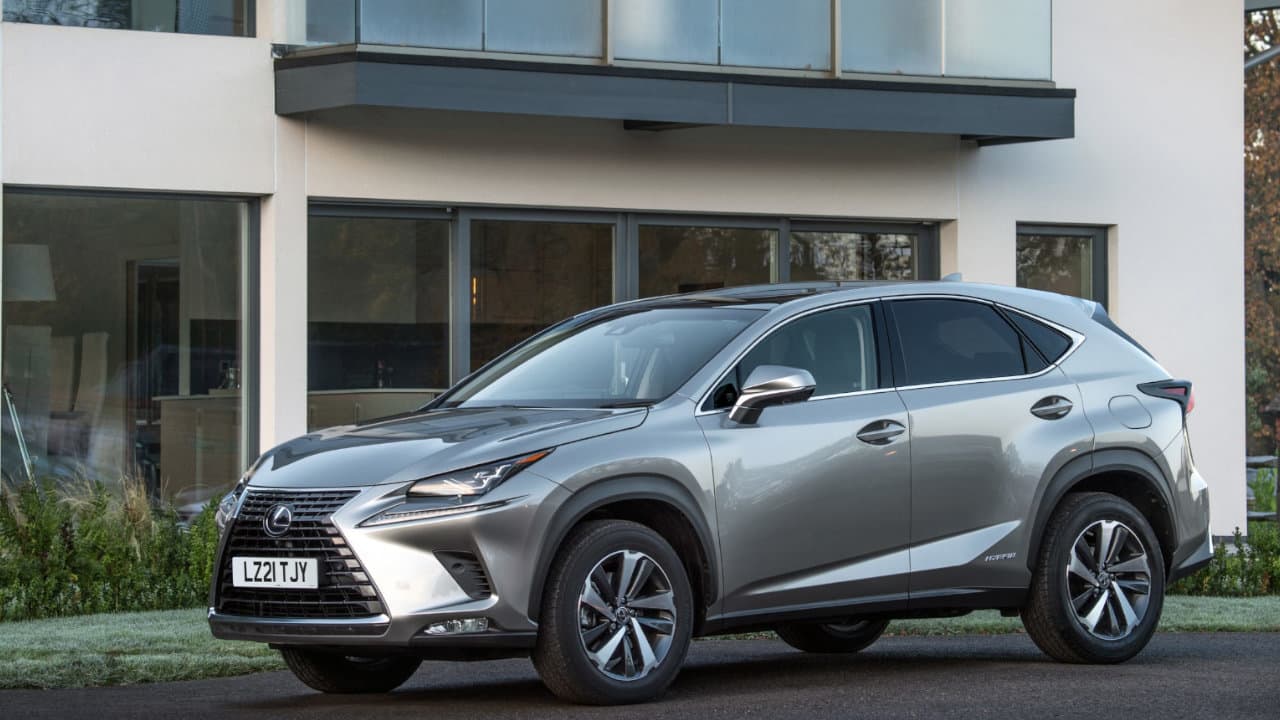 Built on the same platform as the RAV4 Hybrid, the Lexus NX 300h is a posher sibling with distinctive looks and a nicer interior.
The NX actually uses a slightly older version of the RAV4 Hybrid's powertrain; a 2.5-litre petrol engine mated to an electric motor produces 197bhp in total, enough for a 0 to 62mph acceleration time of 9.3 seconds.
Lexus models are further differentiated from their Toyota counterparts by their advanced driver technology, such as the touchscreen infotainment system that can also be controlled using the touch pad. Another handy feature is the elasticated cupholder that lets you unscrew a bottle of water with one hand. Nifty.
Find your perfect used self-charging hybrid car
Providing excellent fuel economy and a smooth driving experience, buying a modern self-charging hybrid car is a smart decision for those looking to dip their toe into the world of electrified vehicle ownership.
With many more used hybrid cars to choose from than there was even just a couple of years ago, there has never been a better time to try one out.
At Evans Halshaw, we stock all of the above models as well as an abundance of other hybrid cars that didn't make the list. Search all of our used self-charging hybrid cars to find the right one for you.