Best Used Petrol Hybrid Cars
29th Oct 2021
Choose the right hybrid car for you
It's fair to say that the transition towards hybrid and electric vehicles is in full swing. In fact, we recently discovered that there has been a 130 percent increase in ultra-low emission vehicle (ULEV) registrations between 2019 and 2021.
Since hybrids are gaining more popularity, we're starting to see more examples appear on the used car market. With that said, we've decided to highlight the best used cars that utilise a petrol engine and hybrid technology.
To make life easier, we've split our recommendations into three different categories based on the type of hybrid they are:
Mild Hybrid (MHEV):

A small battery assists the engine to lower emissions.

Hybrid (HEV): A self-charging vehicle that switches between petrol and battery power.
Plug-in Hybrid (PHEV): A vehicle that can drive on all-electric power for longer than a HEV, but doesn't charge itself.
Best Used Mild Hybrid Petrol Cars
Mild Hybrid (MHEV) cars combine a small battery pack with the engine to improve economy and lower emissions. They usually cost less than HEVs and PHEVs, and make a great choice if you want a simple hybrid that's effective.
Ford Fiesta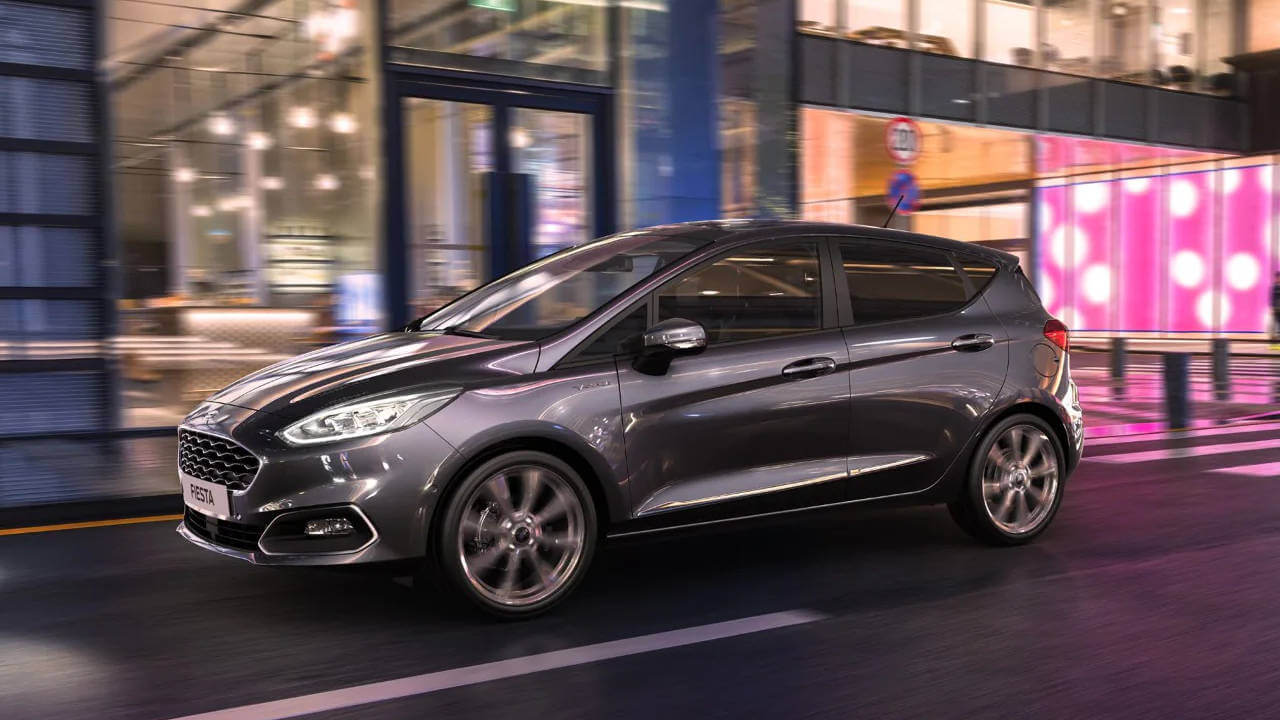 Ford are renowned for their efficient range of petrol engines already, with the popular 1.0-litre EcoBoost unit having picked up numerous awards over the years.
The current generation of Fiesta you see here retained the EcoBoost engine from its predecessor, but has been made available with MHEV technology in recent years.
Courtesy of a 48-volt battery, the Fiesta's fuel economy improved by up to 10 percent in some instances, and it also lowered CO2 emissions.
Beyond the hybrid engine, the Fiesta is a fun and affordable car to own; which may explain why Ford have shifted so many of them over the years.
A 311-litre boot makes the Fiesta a decent family car, while air-conditioning and Bluetooth connectivity are included as standard across the range.
Search Used Ford Fiesta
Kia Rio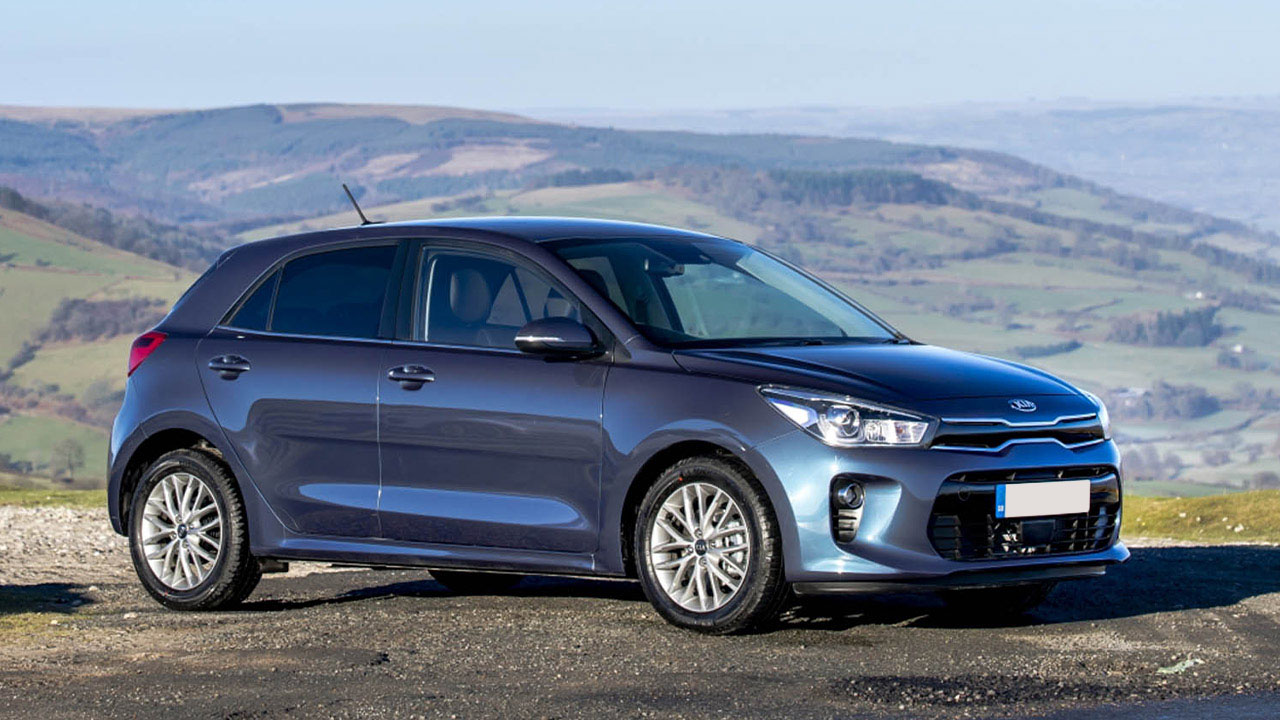 Kia have invested heavily into their broad range of hybrid and electric vehicles, which reflects in just how good they are.
One such example of that is the Kia Rio, a smart-looking supermini that offers low running costs and excellent levels of refinement.
Similar to the Fiesta, the Rio utilises a 48-volt battery pack that's paired with a 1.0-litre turbocharged petrol engine to help reduce emissions and improve fuel economy. In fact, you should see circa 52mpg in one of these.
A large, 325-litre boot and a spacious cabin make the Rio a compelling everyday package. In addition, the majority of models on the market will benefit from what's left of the 7-year warranty that each car gets when it's new.
Search Used Kia Rio
Hyundai Tucson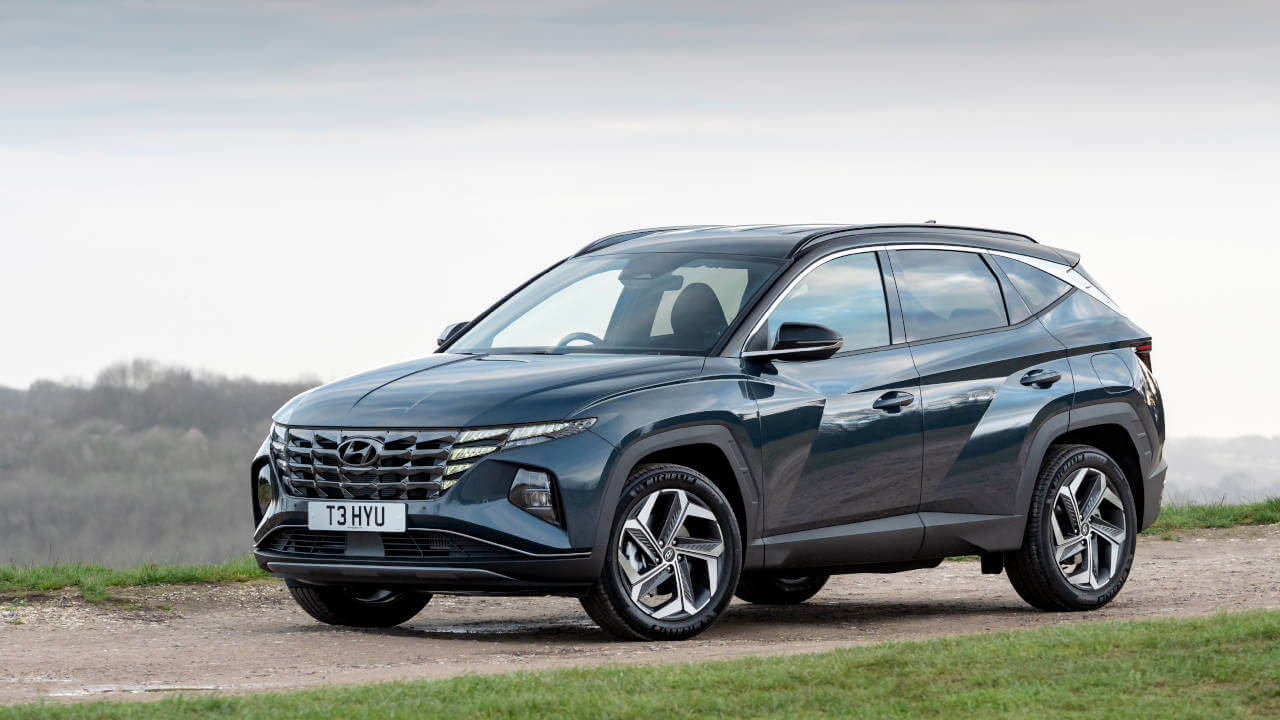 The Hyundai Tucson is one of the brand's most popular vehicles and it's easy to see why. It's immensely spacious inside, there's plenty of safety features, and equipment levels are generous across the range.
Combined with a turbocharged 1.6-litre engine, mild hybrid versions of the Tucson are available with two different power outputs: 148bhp and 178bhp.
A large chunk of examples on the market will be two-wheel drive, but the 178bhp variant was available with optional four-wheel drive from new, so they're worth considering if you want the extra traction.
This generation of Tucson is taller, wider and longer than its predecessor, meaning there's a great deal of head and legroom inside. In addition, the Tucson has a huge, 620-litre boot that isn't hampered by battery packs (a common issue on some hybrids).
Search Used Hyundai Tucson
Best Used Hybrid Petrol Cars
Hybrid (HEV) cars utilise a battery pack and motor(s) to drive the wheels when the petrol engine isn't in operation; they can also work in tandem with the engine. The batteries are self-charging, and draw power from the engine and braking system. We recommend a hybrid to anyone who wants a hassle-free experience.
Toyota Prius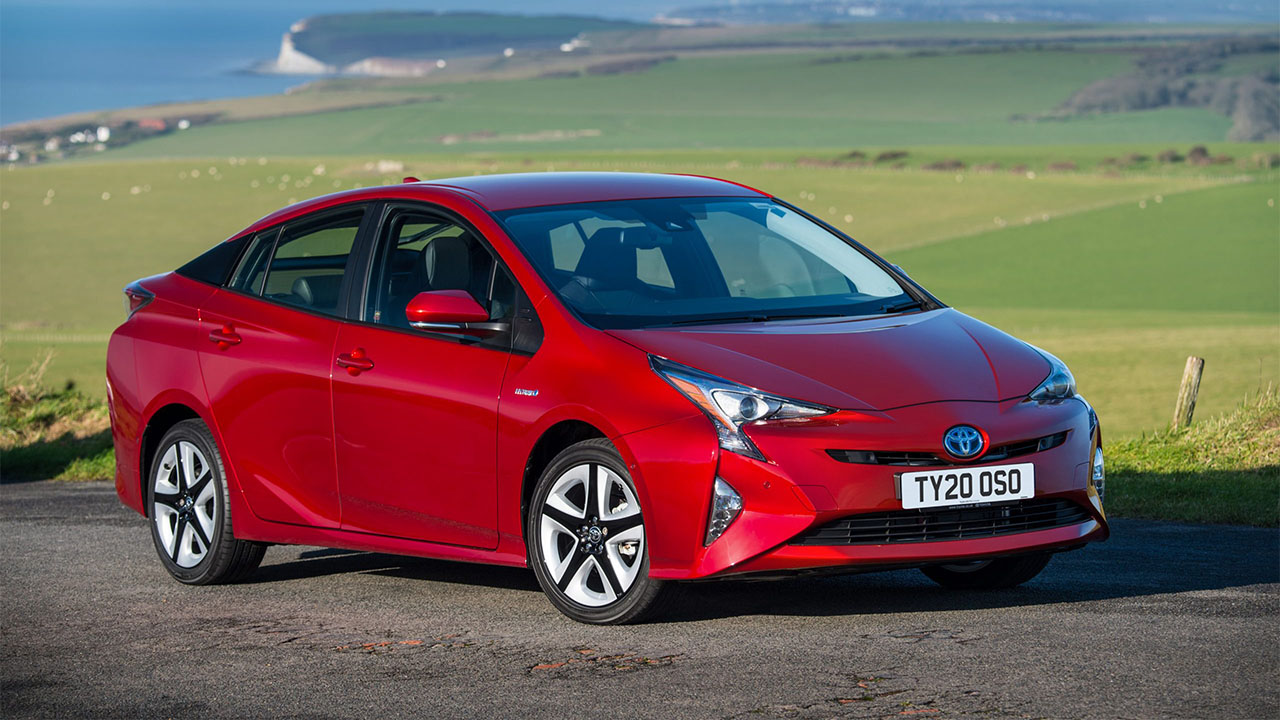 Toyota kick-started the hybrid revolution during the late 90s when they introduced the Prius. It took a while to gain traction, but it really started to get attention once the second generation was released in 2003.
Since then, the Prius has remained a firm favourite among families and taxi drivers, who have valued its excellent efficiency and dependability.
The latest version of the Prius you see here recruits a 97bhp 1.8-litre petrol engine and a 71bhp electric motor, and is available with front-wheel drive or all-wheel drive.
Unlike a lot of the cars in this list, the Prius has a Continuous Variable Transmission (CVT), which is a type of automatic gearbox that offers smooth acceleration and good refinement.
Inside, the Prius offers plenty of head and legroom, and even comes with a large, 457-litre boot.
Search Used Toyota Prius
Renault Clio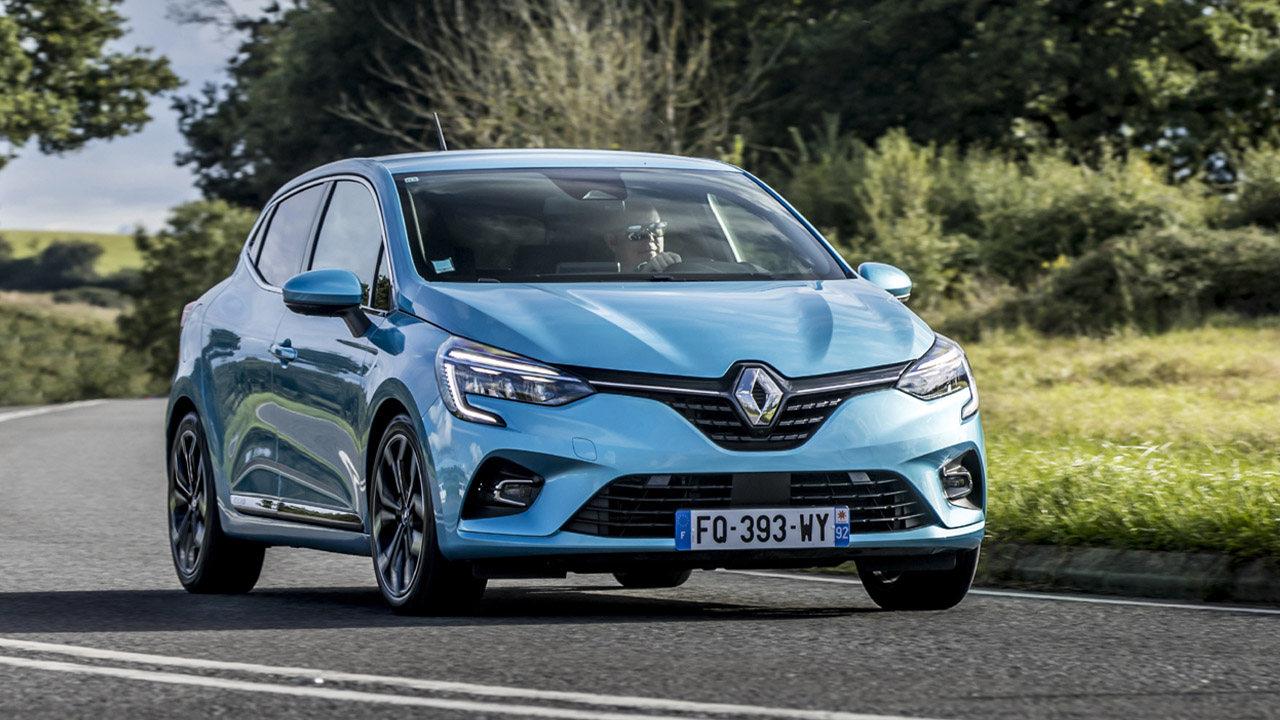 Much like the Vauxhall Corsa and Ford Fiesta, the Renault Clio is a handsome supermini that has really matured over the years, making it a great all-rounder.
If you're looking for a Clio with hybrid technology then you'll need to look for one called the 'E-Tech', which utilises a 1.6-litre petrol engine and battery power.
This version of the Clio produces 138bhp, making it peppy and responsive. What's more, it'll return up to 64.2mpg without too much hassle.
Renault have been generous with the Clio's equipment list. Entry-level 'Play' models benefit from air-conditioning, cruise control and DAB radio as standard, which is very good for this class of car.
The Clio's boot is also massive; with 391 litres on offer it's easily among the biggest in this segment.
Search Used Renault Clio
Kia Niro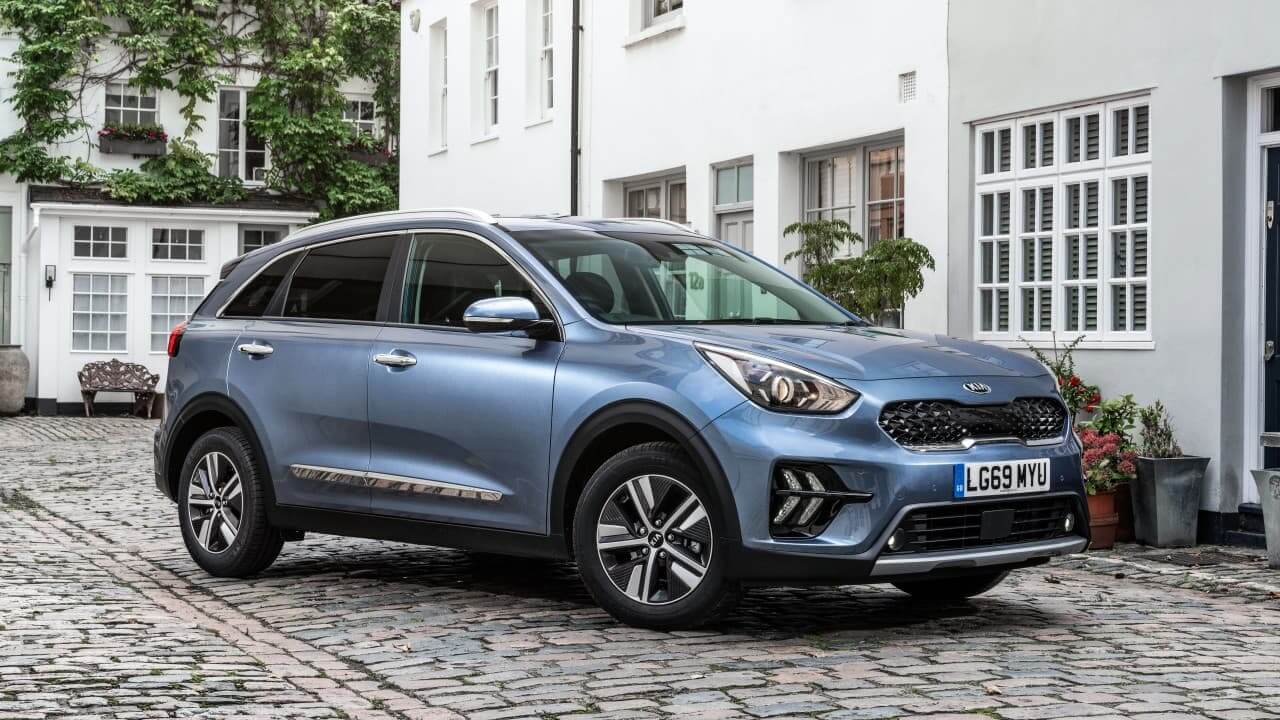 The Kia Niro is a crossover that blends the practicality of an SUV with the driving dynamics of a regular hatchback. It's available as a hybrid or a plug-in hybrid, so you have ample choice when searching through the classifieds.
Underneath the bonnet is a 1.6-litre petrol engine that combines with the parallel hybrid system to produce 139bhp.
Thanks to the flexibility provided by the batteries, the Niro Hybrid offers seamless acceleration and will return up to circa 59mpg on a combined cycle. You can expect even better fuel economy in the plug-in variant.
Kia have made a notable effort to store the batteries away from the boot, so you get a respectable 382 litres of storage space.
Similar to the aforementioned Kia Rio, the majority of used examples will benefit from the remainder of Kia's 7-year warranty, which is well worth having.
Search Used Kia Niro
Best Used Plug-in Hybrid Petrol Cars
Plug-in Hybrid (PHEV) cars offer greater range on all-electric power compared to HEVs, but the difference is they need recharging when the batteries are flat. If you don't mind recharging the batteries then the benefits are well worth it.
Vauxhall Grandland X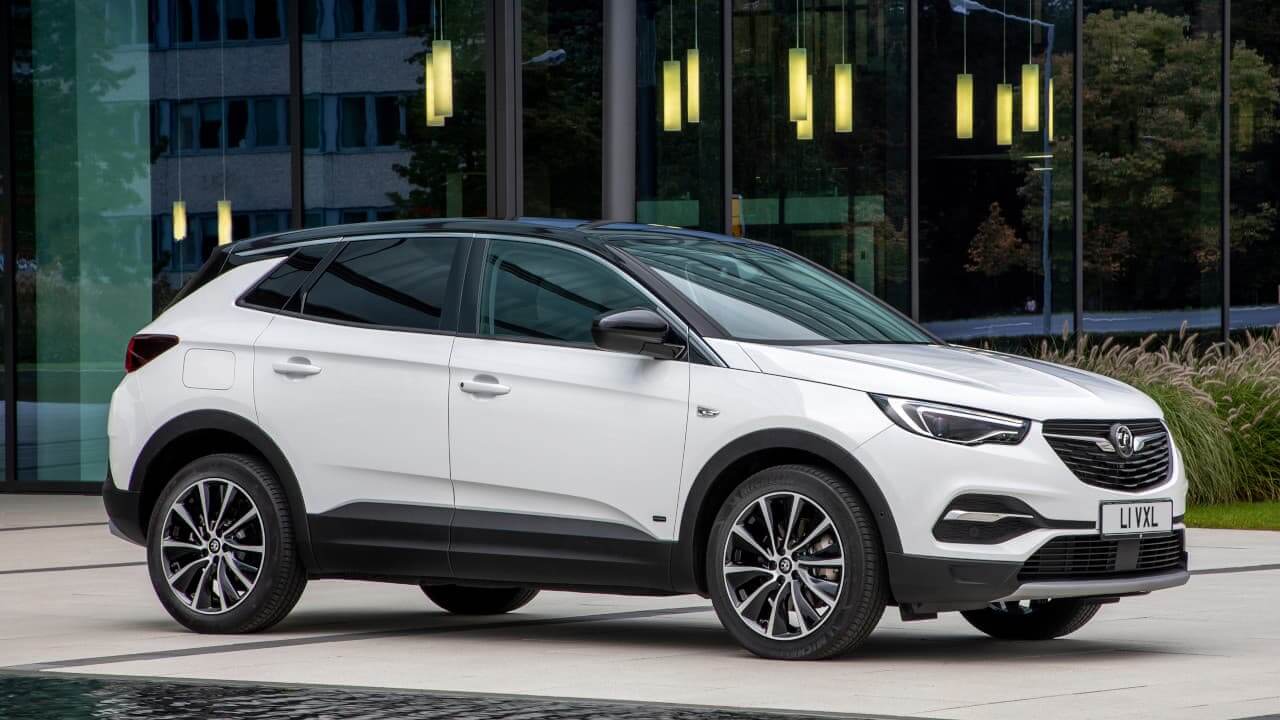 Having made the announcement that they'll only sell electric vehicles from 2028, it's no surprise to see Vauxhall offering a multitude of hybrid and electric models.
One such example is the Grandland X you see here, which is a spacious family SUV that's available with front-wheel drive or all-wheel drive.
Both options utilise a 1.6-litre petrol engine, with the front-wheel drive version developing a total of 225bhp and the all-wheel drive model producing 300bhp (yes, you read that correctly).
Such is the efficiency of the hybrid powertrain that the front-wheel drive version can return up to 192mpg with the batteries charged.
In addition to the performance, the Grandland X can travel up to 34 miles on battery power alone. Take into consideration the excellent practicality on offer and the Grandland X makes a compelling choice as a family car.
Search Used Vauxhall Grandland X
Peugeot 3008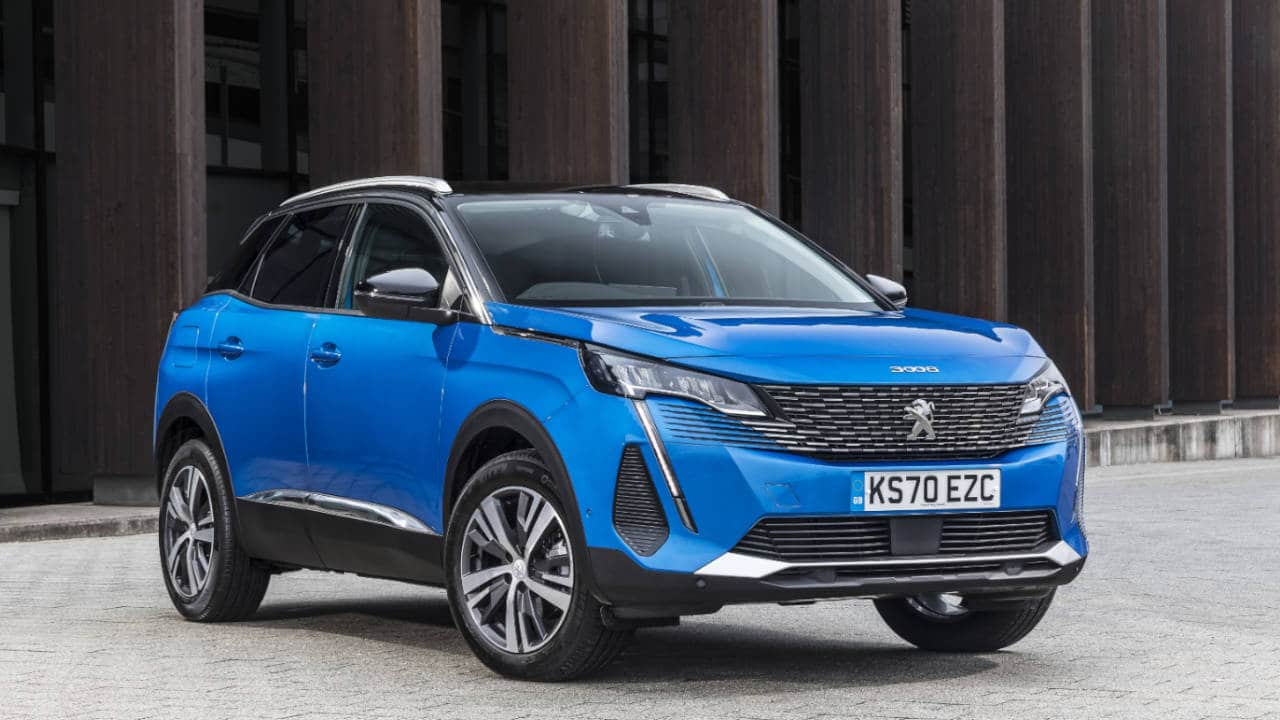 Peugeot have been making some exceptionally good-looking cars in recent years, and a prime example of one is the 3008.
This medium-sized family SUV offers a futuristic interior design, which features luxuries such as dual-zone air-conditioning, cruise control and Mirror Screen. Head to the boot, and you'll find 520 litres of space to play with, making the 3008 ideal for family use.
Like the Vauxhall Grandland X, the Peugeot 3008 utilises a 1.6-litre petrol engine and is available with two different power outputs: 225bhp and 300bhp. The latter comes with all-wheel drive, and takes just 6.5 seconds to achieve 0 to 62mph; an impressive feat for a car this size.
With the batteries fully charged, the 3008 can travel up to 40 miles on electric power alone, so it's worth considering one if you need a practical family car that's super-efficient.
Search Used Peugeot 3008
Hyundai IONIQ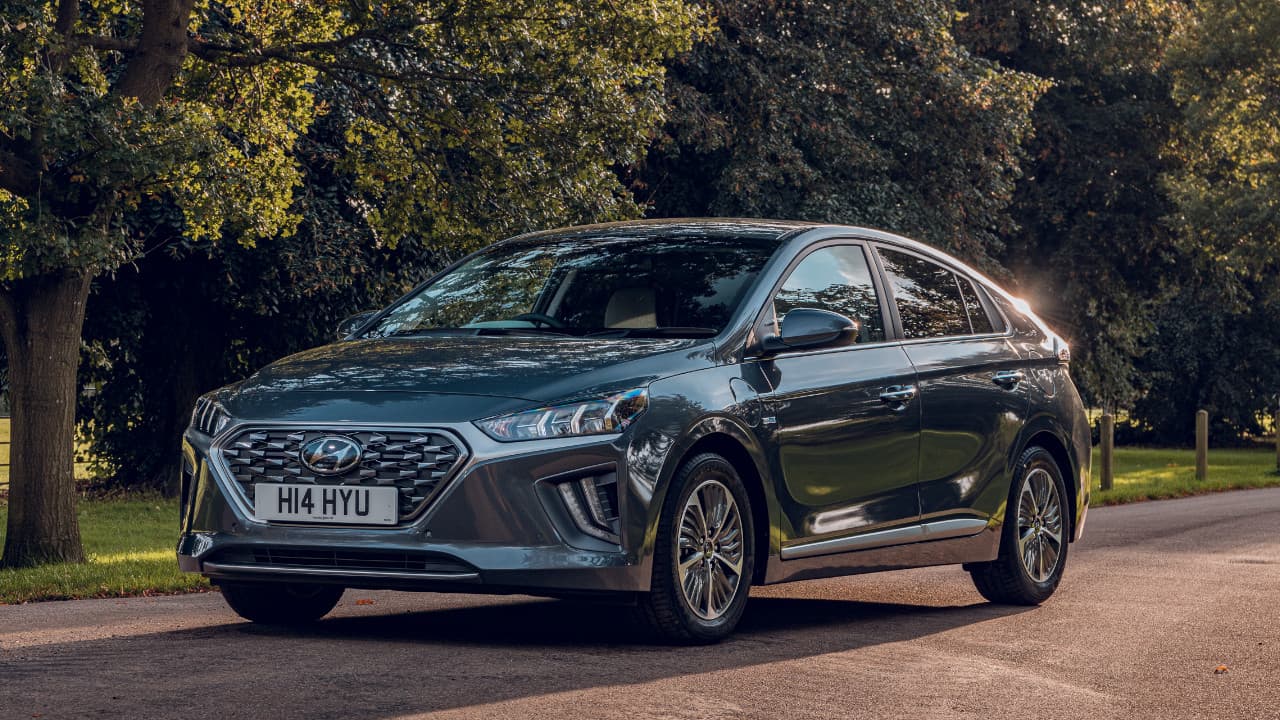 You could never accuse Hyundai of not providing enough choice because the IONIQ is available as a hybrid, plug-in hybrid and even a dedicated electric vehicle.
The IONIQ isn't as popular as other Hyundai models, such as the Kona, but it makes sense if you want a dependable all-rounder for family use.
A 1.6-litre petrol engine can be found underneath the bonnet, which will return up to 256.8mpg in the plug-in hybrid variant. What's more, you can expect an all-electric range of up to 30 miles with the batteries fully charged.
Because the batteries are located underneath the rear seats, the IONIQ offers a 443-litre boot and can seat up to five people in comfort. Hyundai have designed the IONIQ to be super-aerodynamic, which really helps to reduce wind noise on the move.
Search Used Hyundai IONIQ
Audi A6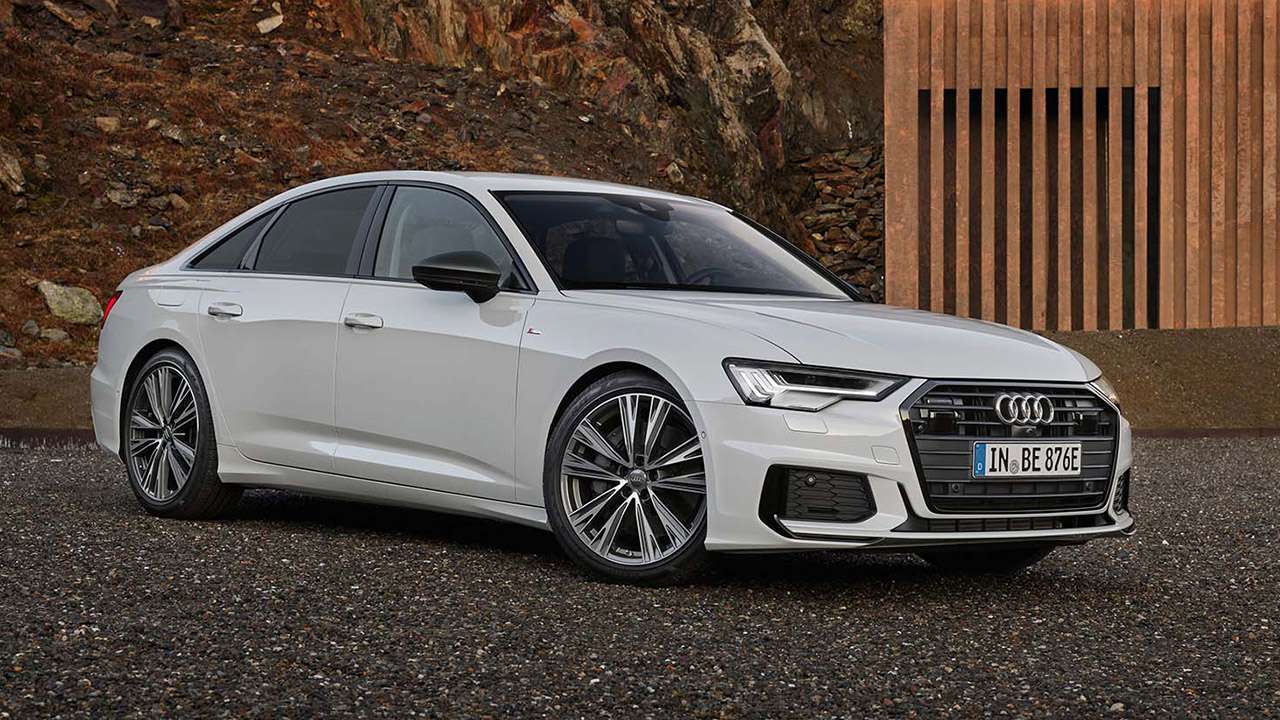 If you're after an executive saloon with a premium badge, then the Audi A6 makes a great choice.
Depending on your budget and requirements, there are two hybrid options to choose from. The entry-level TFSI 50 e utilises a 2.0-litre petrol engine and produce 295bhp, while the larger TFSI 55 e gets a 3.0-litre petrol that develops 362bhp. Regardless of your choice, you can expect north of 200mpg when the batteries are fully charged.
Being an Audi, the cabin is an enjoyable place to spend time, with quality materials covering every surface. The regular A6 is known for its refinement at speed, but the addition of plug-in hybrid technology helps reduce this further when the batteries are powering the vehicle.
Search Used Audi A6
Discover hybrid with Evans Halshaw
With hybrids and electric vehicles continuing to grow in popularity, a plethora of great cars are starting to make their way onto the used car market. If you aren't quite ready for a fully electric vehicle, then a petrol hybrid is a good way to go.
For more car buying tips, and general motoring advice, feel free to head over to our blog section, which is updated frequently with fresh content.