Top 10: Best Used Hybrid SUVs in 2023
01st Jan 2023
By Ellie Brown
The power of hybrid technology
SUVs are among the most popular cars at the moment, and that's because they offer a bigger boot, a higher driving position, and a more spacious cabin compared to smaller vehicles.
In the past, the increased size meant that SUVs weren't as efficient as their smaller counterparts, which wasn't ideal for keeping running costs down. However, the introduction of hybrid technology has made SUVs much cheaper to run on an annual basis.
Using hybrid technology, SUVs produce far lower emissions and improve fuel economy, paying dividends at the fuel station. Opting for a plug-in hybrid (PHEV) model can also allow you to drive on all-electric power for a short distance, making them ideal for school runs or short commutes.
The market for hybrid SUVs is constantly growing, so we've highlighted five of the best models available on the used car market.
Ford Kuga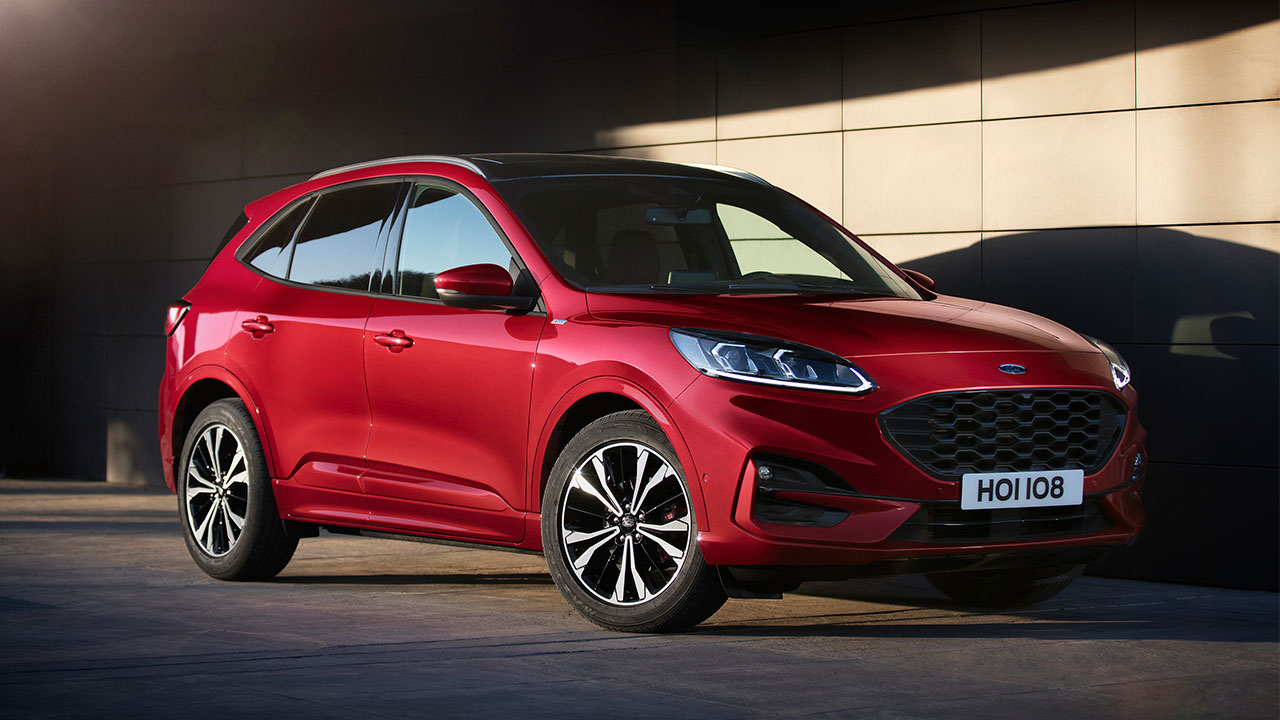 The Ford Kuga has been a favourite among families since it was introduced, and its popularity continues to increase thanks to the inclusion of hybrid technology.
Unlike some vehicles, which only offer one, sometimes two, of the different hybrid options, the Kuga is available as a mild hybrid (MHEV), full hybrid (HEV) and a plug-in hybrid (PHEV). As a result, you don't have to compromise on anything when finding the right type of SUV for you.
Typical of a Ford, the interior is well-made and loaded with modern safety equipment. General cabin space is very good thanks to the high roofline, while the 412-litre boot makes the Kuga more than ample for daily family duties, such as the school run.
Search Used Ford Kuga
Kia Niro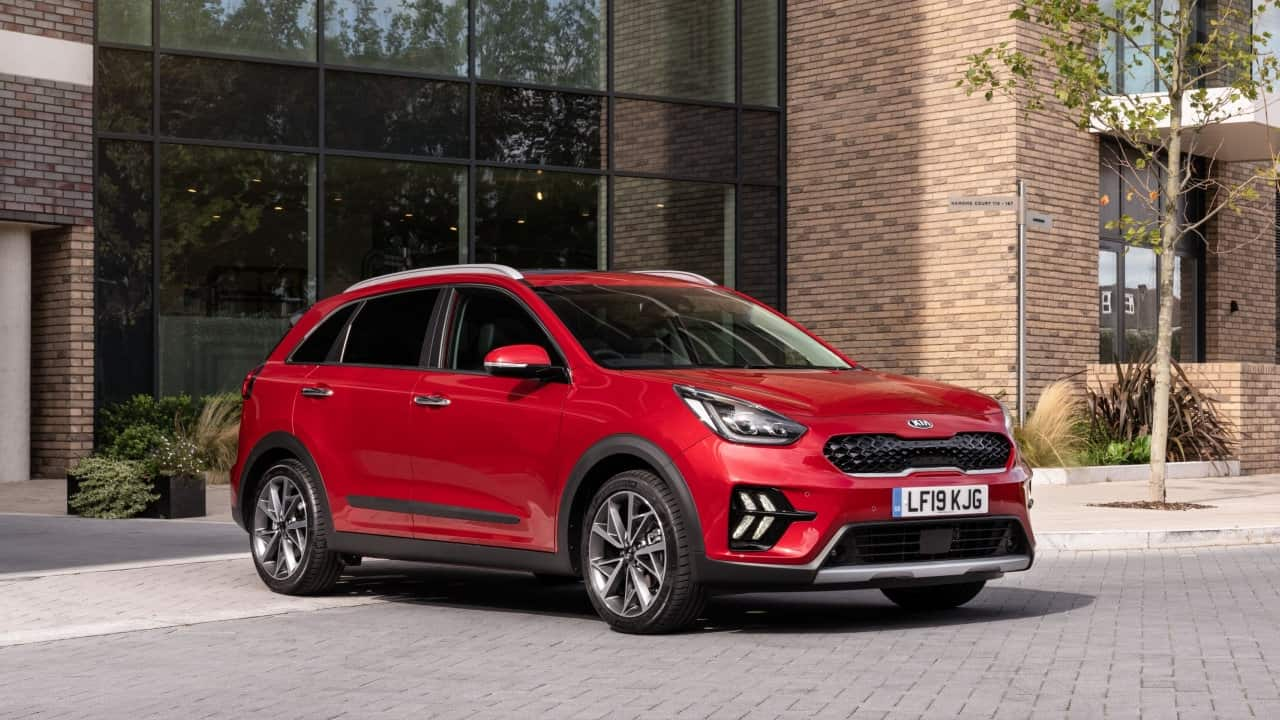 The Kia Niro doesn't get as much praise as it deserves, and this boils down to the fact that its SUV siblings include the excellent Sportage and the luxurious Sorento. However, it has all the hallmarks of a great SUV, with the added benefit of hybrid tech.
Unlike the Kuga, the Niro is only available as a self-charging hybrid or a plug-in hybrid. The latter is easy to recommend if you have a short commute, since it can travel up to 31 miles on battery power alone before needing more juice. Either way, you can expect excellent fuel economy from either of these options.
Despite being on the smaller end of the SUV spectrum, the Niro still offers a 427-litre boot in the majority of its models; except for the PHEV, which sacrifices a bit of space for the batteries (324 litres).
Search Used Kia Niro
Hyundai Tucson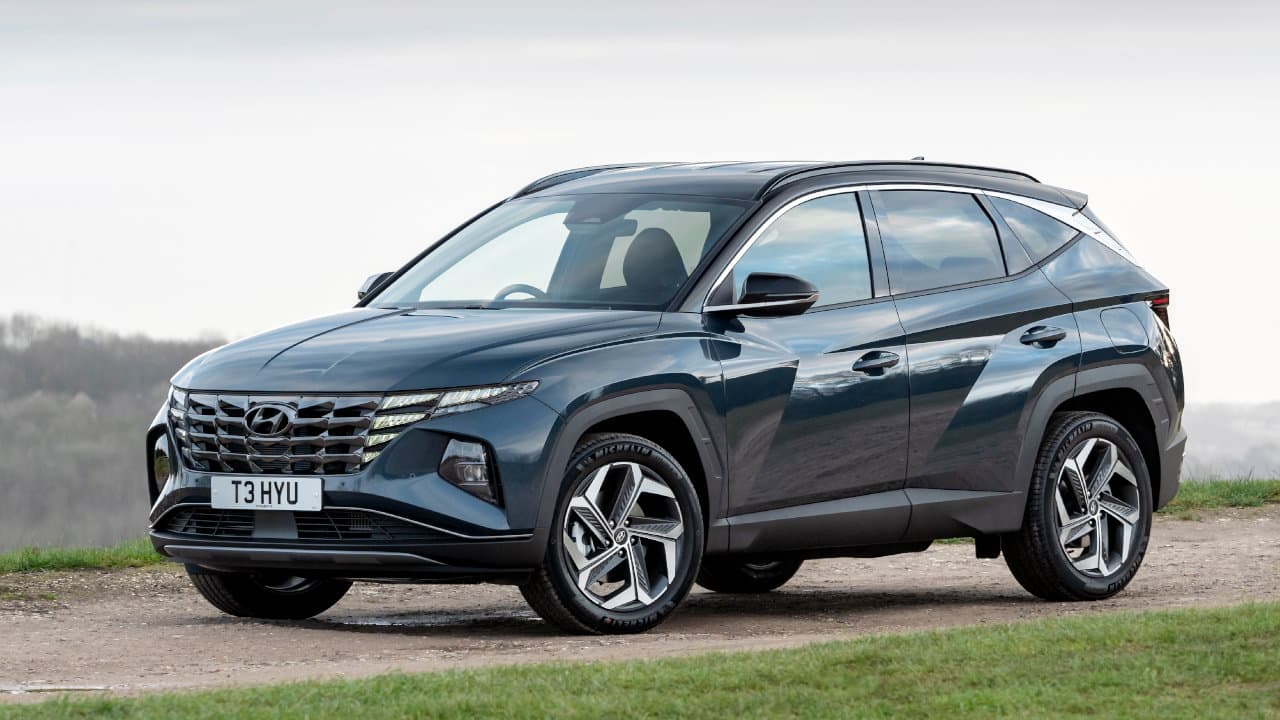 The Tucson is Hyundai's best-selling SUV, and it has been for quite some time now. There are a number of reasons for that, but ultimately it boils down to the fact that the Tucson is an affordable all-rounder that looks good and is easy to drive.
Adding hybrid technology only enhances the appeal of the Tucson, which is available as a mild hybrid, full hybrid or plug-in hybrid. Regardless of which you go for, you'll get a turbocharged 1.6-litre petrol engine working alongside the batteries. Power outputs range from 227bhp to 261bhp, making the Tucson pretty brisk.
Because the model you see here is wider, longer, and taller than its predecessor, it's immensely spacious inside. Plus, it has up to 620 litres of boot space, which is more than enough for weekly supermarket trips and family days out.
Search Used Hyundai Tucson
Mitsubishi Outlander PHEV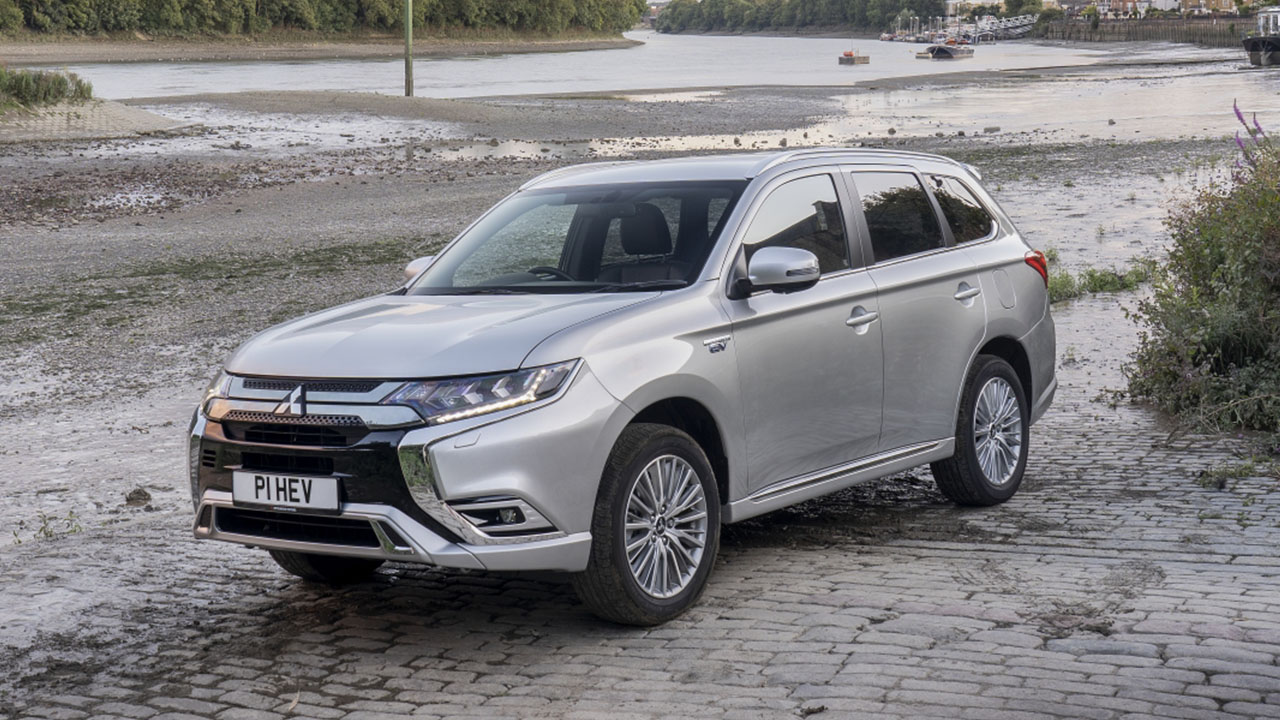 Mitsubishi don't have the same presence on UK roads as they used to, but the Outlander PHEV you see here has proven a strong performer for the Japanese manufacturer.
The Outlander PHEV doesn't offer as many hybrid options as the other cars on this list, as it's only available as a plug-in hybrid. However, it's still an excellent choice if you primarily use your car for school runs or local commutes, since the batteries allow you to drive up to 28 miles using electricity alone.
When it's working in tandem with the petrol engine, you can expect a combined range of over 400 miles. In addition to the excellent efficiency, the Outlander PHEV has an enormous 591-litre boot, which is enhanced by the large opening. So if you need a family SUV for outdoor activities, this is a hybrid SUV worth considering.
Search Used Mitsubishi Outlander PHEV
Toyota RAV4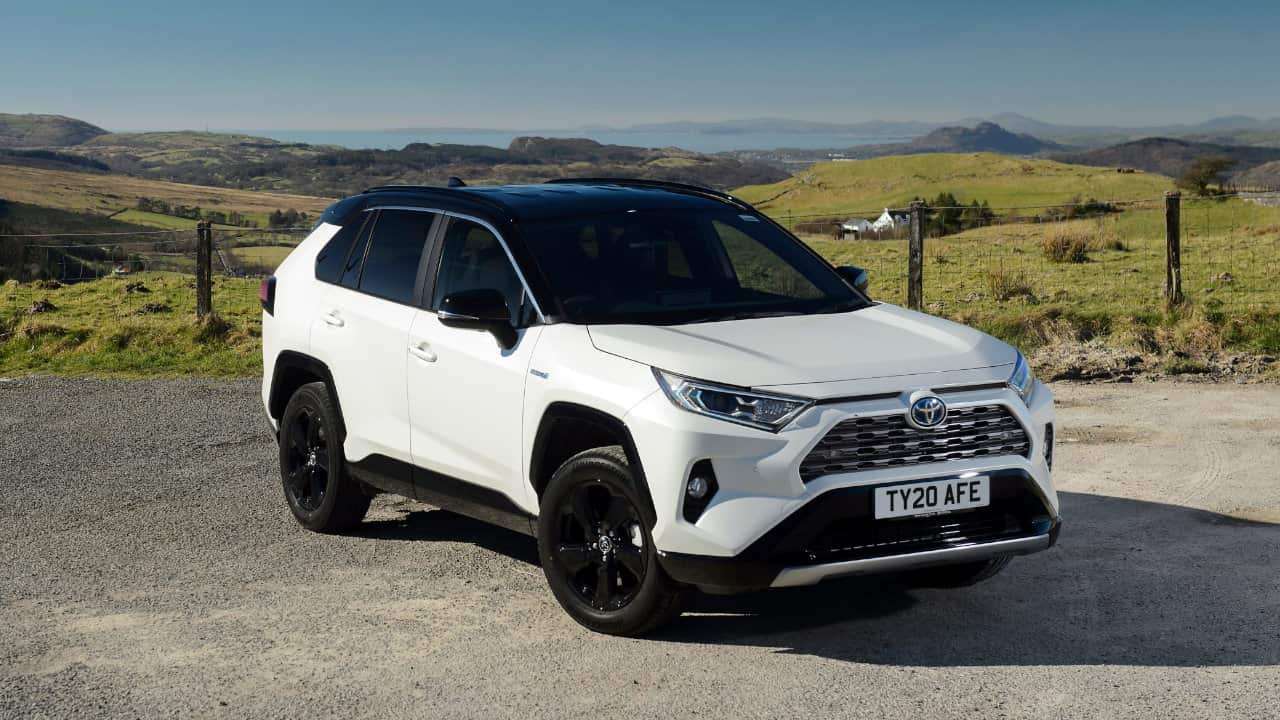 Toyota were ahead of the times when they started introducing hybrid technology into the likes of the Prius, making them a pioneer in this segment.
That technology has found its way into the excellent RAV4, which is a spacious family SUV with futuristic aesthetics and a host of useful driver assistance features. The RAV4 is available as a self-charging hybrid or plug-in hybrid, so it depends on what you want and need from a car. The PHEV has an all-electric range of up to 46 miles, which exceeds many rivals at the same price point.
The cabin of the RAV4 is full of quality touches that make it feel more premium than the badge would suggest. There's plenty of head and legroom in the back of the car, while the 580-litre boot is more than ample for anything family life can throw at it.
Search Used Toyota RAV4
Peugeot 3008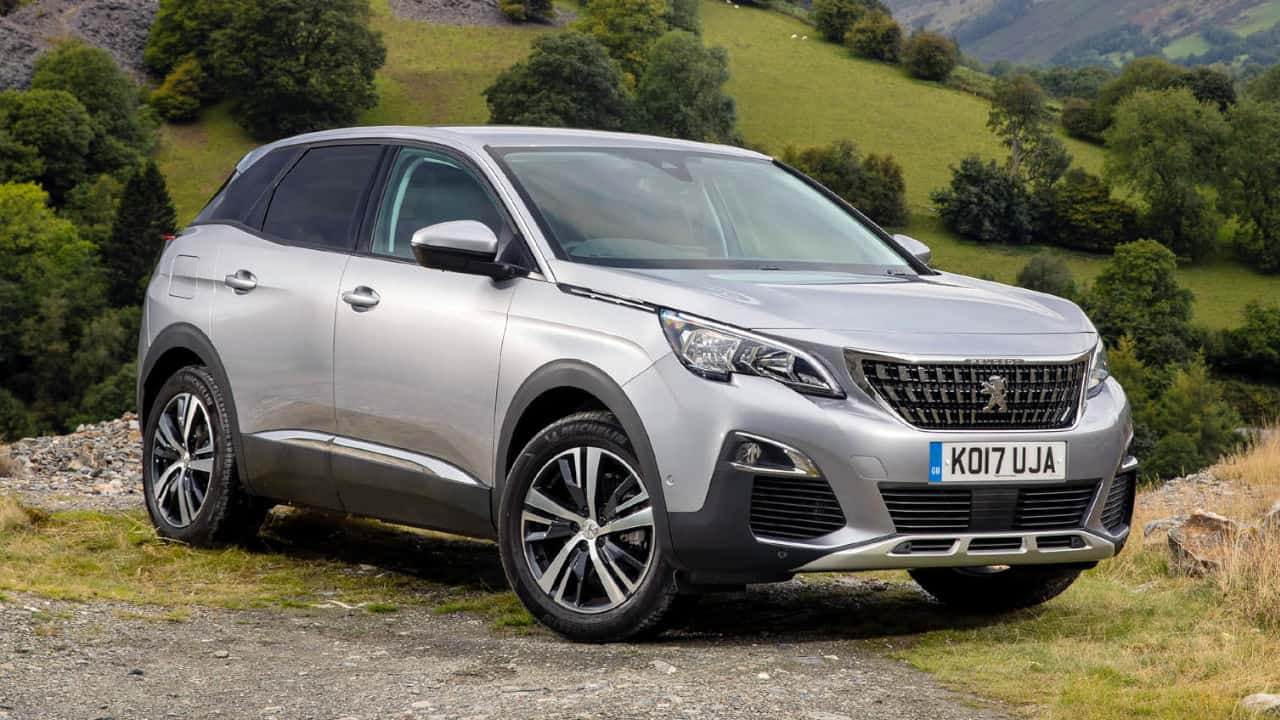 Peugeot do well in making strikingly stylish cars with great performance, and the 3008 is no different, thanks to its futuristic looks, luxury-feeling cabin, and excellent practicality.
Recent additions to the 3008 range include both hybrid and plug-in hybrid models. The Hybrid4 300 four-wheel drive plug-in model is the most economical and powerful, getting from 0 to 62mph in as little as 5.9 seconds.
Both hybrid and PHEV models are able to travel up to 40 miles under electric power alone from a full charge, perfect for those whose daily commutes are short and sweet.
The 3008 hits the mark as a family-friendly SUV, with an impressive boot size of 591 litres as standard and a massive 1,670 litres with the rear seats folded. So if you're after a spacious SUV that catches eyes out on the road, the 3008 should prove to be a reliable option.
Search Used Peugeot 3008
Honda CR-V
Honda's reputation for making extremely reliable cars exceeds it when it comes to the brand's hybrid range, and the CR-V is at the top of the line-up as a dependable SUV suitable for a range of responsibilities.
The CR-V's 2.0-litre petrol hybrid is available with both four-wheel and front-wheel drive, allowing you to choose depending on your needs. And what really attracts many to this practical SUV is the spacious interior and huge boot size of the CR-V, which, unlike many hybrid cars, doesn't lose out on boot space in its adaption for hybrid power.
For those looking for a practical and high performing hybrid SUV that the whole family will benefit from, you can't go far wrong with the Honda CR-V.
Search Used Honda CR-V
BMW X5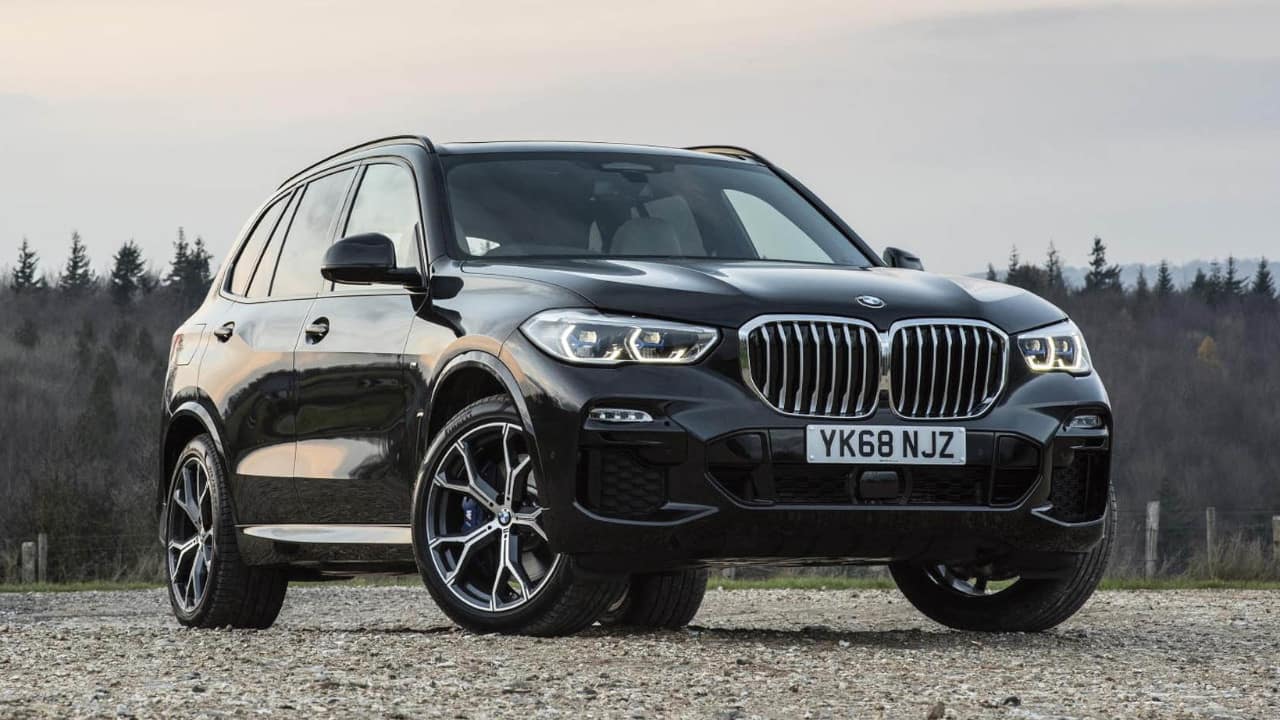 The first ever BMW SUV is now available with plug-in hybrid technology, the X5 is a high-performance family car that proves to be one of the best on the used market.
Beating many competitors in its class, the X5 can achieve an impressive range of around 50 to 54 miles, making it more than capable of handling daily commutes without having to fork out on fuel. Still, the X5 manages 389bhp, and 0 to 62mph in 5.6 seconds, which is noble for a car with such low emissions and running costs.
It may not be the most spacious SUV on our list, but its sleek looks, superior range, and luxury driving experience certainly make it stand out from the crowd as a capable front-runner.
Search Used BMW X5
Volvo XC90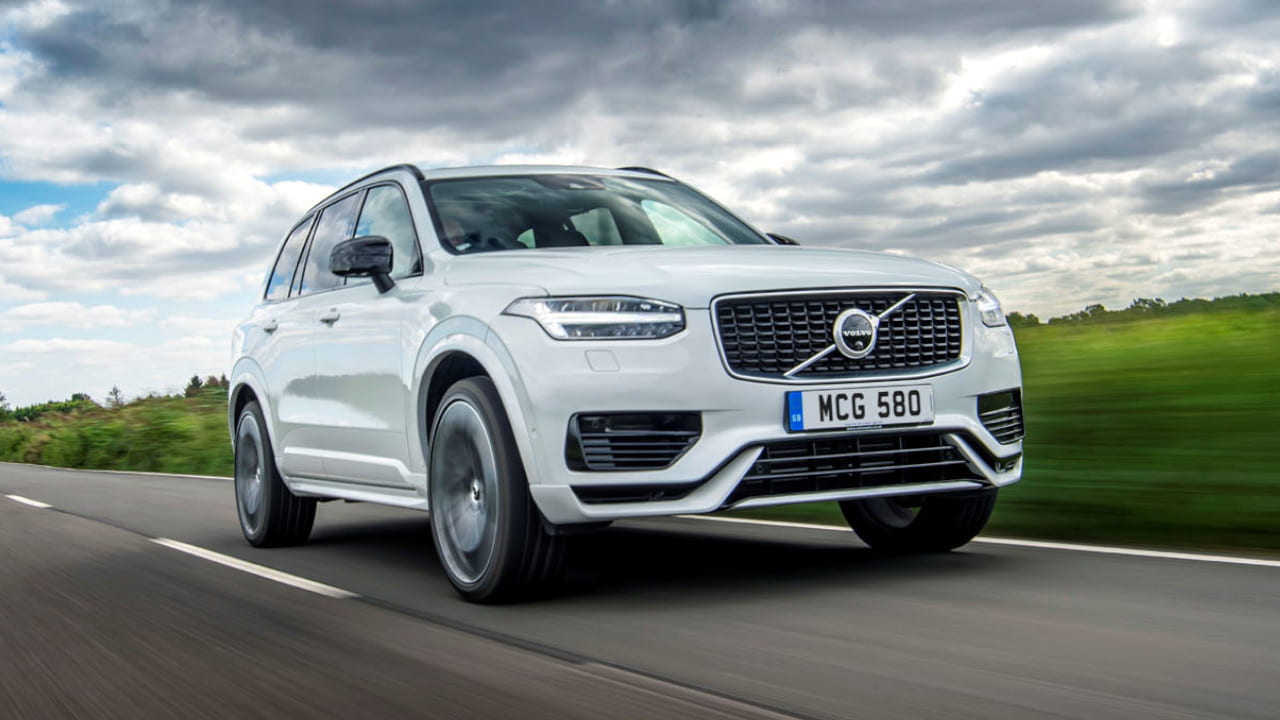 One of the most popular cars amongst the Swedish manufacturer's range, the Volvo XC90 has plenty of appeal when it comes to both luxury and practicality, with streamlined looks and seven seats as standard, even in hybrid models.
All-electric driving range in the XC90 is on the lower side at 25 miles, but that's still an adequate figure considering the average daily commute in the UK is around 5 to 10 miles.
Part of the XC90's appeal is its beautifully-finished interior, which is home to plenty of hi-tech equipment for those who want a bit of extra panache for their motor. And as with all Volvo cars, it's a solid and reliable option.
Search Used Volvo XC90
Land Rover Range Rover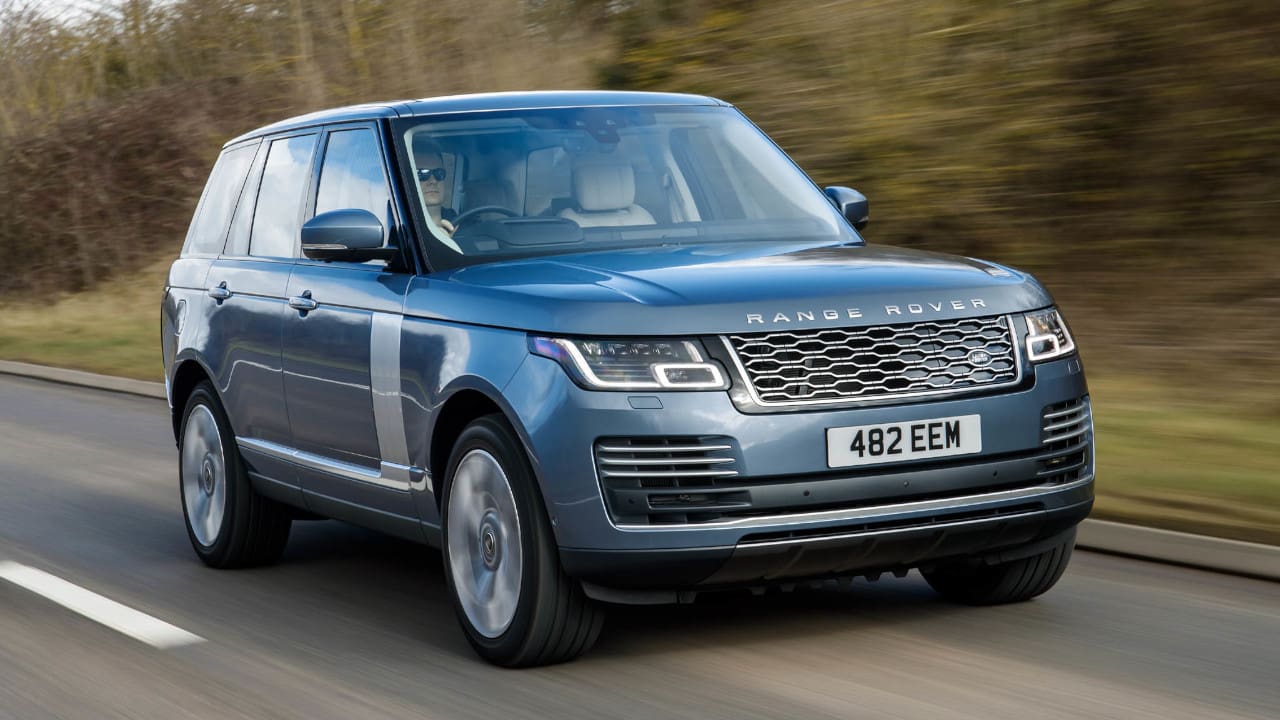 Finishing off strong with one of the most luxury SUVs on the market today, the Land Rover Range Rover has gained itself a famous reputation thanks to its stylish looks and lavish interior feel.
The addition of a 2.0-litre plug-in hybrid powertrain makes Land Rover's large SUV even more appealing, and with a range of 25 to 30 miles on electric power alone, it's surprisingly affordable to run. And for the more adventurous types, the Range Rover offers a host of luxury off-road capabilities, thanks to its Pivi Pro system.
Whilst it's on the pricey side to buy, it's not hard to see why so many families opt for the Range Rover as their first choice – it's luxurious, stylish, and practical, with tons of interior space and a huge boot.
Search Used Land Rover Range Rover
Discover hybrid SUVs with Evans Halshaw
It's easy to see why SUVs have become so popular over the course of the last decade. They're spacious inside, have big boots and offer a great view over the road ahead. And thanks to the introduction of hybrid technology, they're a genuinely affordable choice for families who need the extra space.
If you'd like to browse more used hybrid SUVs, you can take a look at our extensive range of used cars, or contact your local Evans Halshaw dealership today to find out more and book a test drive.
To discover more useful car buying advice, or general tips, then head over to our blog section, which is regularly updated with new content.