New Auto Control for Small Peugeots
29th Mar 2022
By Chris Russon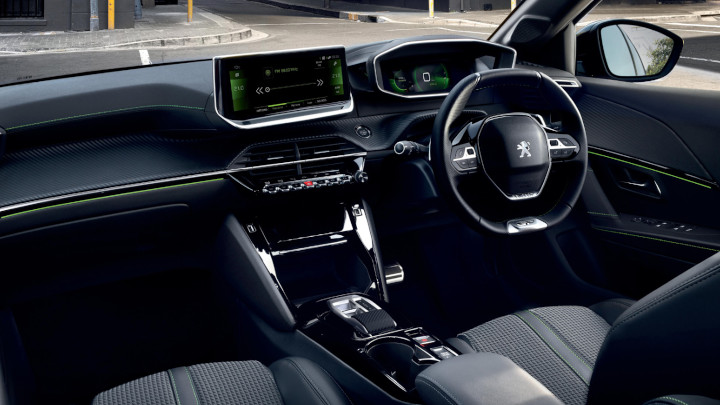 Peugeot has updated the control function on the automatic versions of its 208 and 2008 models with a more ergonomic lever that's integrated into the centre console.
The new transmission control is featured in the fully electric e-208 and e-2008 and the petrol and diesel versions with an automatic gearbox.
The new gearbox control frees up space in the centre console.
The new control allows the different modes to be selected: Reverse (R), Neutral (N) and Drive (D).
Two remote buttons complete the functions: Park (P), and for internal combustion engines, pressing the Manual button (M) allows you to manually select the gear engaged using the paddles located behind the steering wheel.
For electric motors, the Brake button (B) replaces the (M) button and activates regenerative braking that increases energy recovery during deceleration.
The Brake mode remains active even after a push on the lever without stopping the engine. There's no longer the need to engage it again during a restart, and it remains active, keeping the driver settings in memory.
All 208 and 2008 versions equipped with the new control feature an electrically-operated parking brake.