Introducing the Peugeot 3008 Plug-in Hybrid
There was a time when opting for a reasonably-sized SUV meant you had to put up with higher annual running costs, as they tended to use more fuel and cost more in road tax. Thankfully, that's no longer the case, with the new Peugeot 3008 Plug-in Hybrid proving that you can enjoy better efficiency without having to compromise on what it is you really want from a car.
Building on the solid foundations of the incredibly popular Peugeot 3008, the Plug-in Hybrid version utilises the latest in electrification technology to produce a liberating driving experience that is guaranteed to make life more enjoyable on a daily basis.
Combined with the host of driver aids Peugeot have chucked in, the new 3008 Plug-in Hybrid is a true game changer.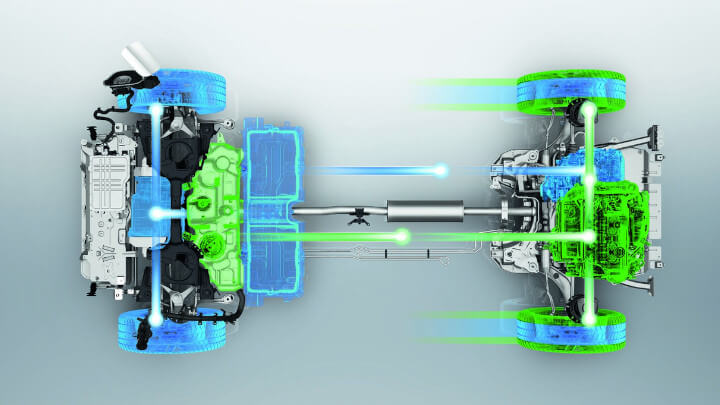 There are two versions of the new 3008 Plug-in Hybrid: HYBRID and HYBRID4. Two-wheel drive HYBRID models produce a not insignificant 225 bhp and have a pure electric range of 34 miles. HYBRID4 models generate an impressive 300 bhp and can travel up to 40 miles on electric power alone.
When the battery runs out, the petrol engine kicks in automatically and works in tandem with the electric motors to provide an effortlessly efficient mode of transport. It has the same total range as a conventionally powered car, and can be simply refuelled at a petrol station if you don't have access to a charge point.
Performance is strong on both models, with the HYBRID4 offering a 0-62 mph sprint time of just 6.5seconds. It is also the only four-wheel drive version of the new 3008 you can purchase.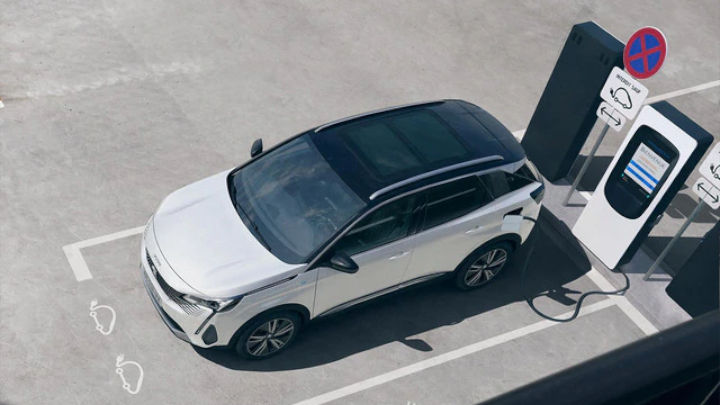 Speed and simplicity are the goals which Peugeot had in mind when they set about electrifying their range of vehicles. They've achieved this goal with the 3008 Plug-in Hybrid, which can be recharged at home using a domestic wallbox in as little as two hours using the upgraded on board charger, or in seven hours using the standard one.
You can also plug the car into a domestic socket (accessory cable required), which will charge the batteries from 0-100% in just seven hours, so it's easily possible to juice it up overnight and it'll be ready to provide up to 40 miles of pure electric driving the next day.
When you're on the road, you can charge the 3008 Plug-in Hybrid at one of more than 26,000 public charging stations across the UK.
Test Drive the New 3008 Plug-in Hybrid
Effortlessly combining the best of both petrol and electric cars in a practical, spacious and comfortable crossover model, there's plenty to like about the talented 3008 Plug-in Hybrid.
To experience the benefits of this exceptional model for yourself, book a test drive at your nearest Evans Halshaw Peugeot dealership.