Introducing the new Peugeot 308 Plug-in Hybrid
More than just a pretty face, the new Peugeot 308 is available with plug-in hybrid technology to complement its range of efficient engines.
Thanks to the addition of this hybrid technology, the new 308 will produce less emissions while simultaneously improving fuel economy. The end result is a car that is less damaging to the ozone layer and more money saved at the pumps; it's a bit of a no-brainer, really.
In addition to the above, the hybrid tech blends seamlessly with the traditional internal combustion engine, meaning you don't have to worry about range. The only thing you have to do is simply plug the car in when the battery needs charging.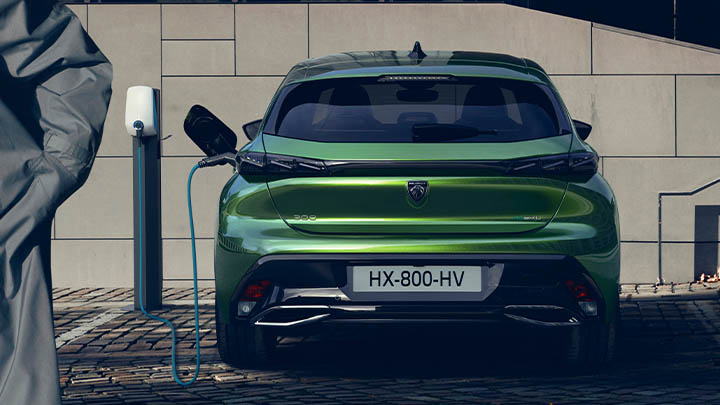 Alongside the conventional petrol and diesel engines, the new 308 is available with two plug-in hybrid drivetrains. A benefit of this technology is that you can travel on all-electric power for a respectable distance. Regardless of your choice, each drivetrain is connected to a petrol PureTech engine, which are already renowned for their efficiency.
The entry-level unit combines a 150bhp version of the engine with an 81kW electric motor to produce 180bhp in total. Emissions are as low as 25g/km and you'll be able to travel up to 37 miles on all-electric power.
Finally, there's a more potent 180bhp version of the PureTech engine that mates to the same 81kW motor as its smaller sibling. This time, however, it produces a total of 225bhp. There is a small penalty for this increase in performance, but with emissions starting from 26g/km and up to 37 miles of all-electric range available, it's a small price to pay.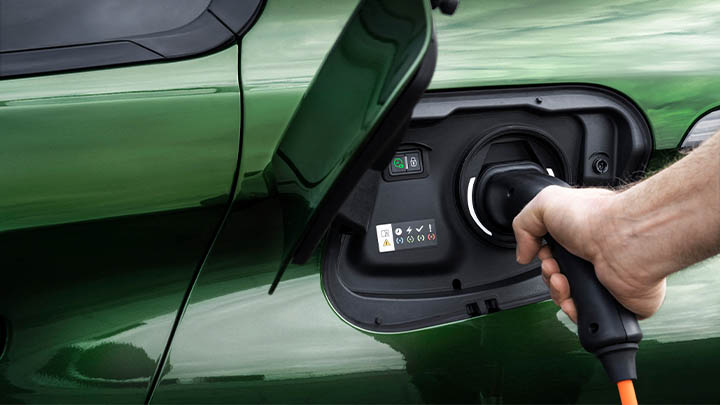 Both versions are powered by a 12.4kWh lithium-ion battery. This may not mean much, but the important news is that they don't take long to charge.
Peugeot have fitted the new 308 with two types of on-board charger, which are as follows:
Standard 3.7kW charger (for a standard household plug socket)
Optional 7.4kW fast charger (for wall box chargers and public charging points)
Using the fast charger, the estimated recharging time is 1 hour 55 minutes. You can expect to roughly double the waiting time if you're using a standard household plug socket.
It's also worth noting that Peugeot offer a free six month charging subscription to bp pulse with the new 308, giving you access to a network of charging points across the UK.
Test drive the new Peugeot 308 Plug-in Hybrid
As a package, the new Peugeot 308 is already a compelling one that's sure to turn heads and make a strong impression on owners. The addition of plug-in hybrid technology, and the numerous benefits it brings, merely enhances the new 308's desirability.
For more information regarding the new 308, or to book a test drive, please contact your nearest Evans Halshaw Peugeot retailer.