Top 20: Best Japanese Used Cars
02nd Jul 2021
Reliable and affordable motoring
Japanese cars remain a firm favourite on the used car market because of their immense value and excellent reliability records.
With such a large number of Japanese manufacturers making a range of cars that fill just about every market, you'll find yourself massively spoiled for choice when having a look through the used car classifieds.
Here are 20 great models you should be looking at if you want a used Japanese car.
Mazda MX-5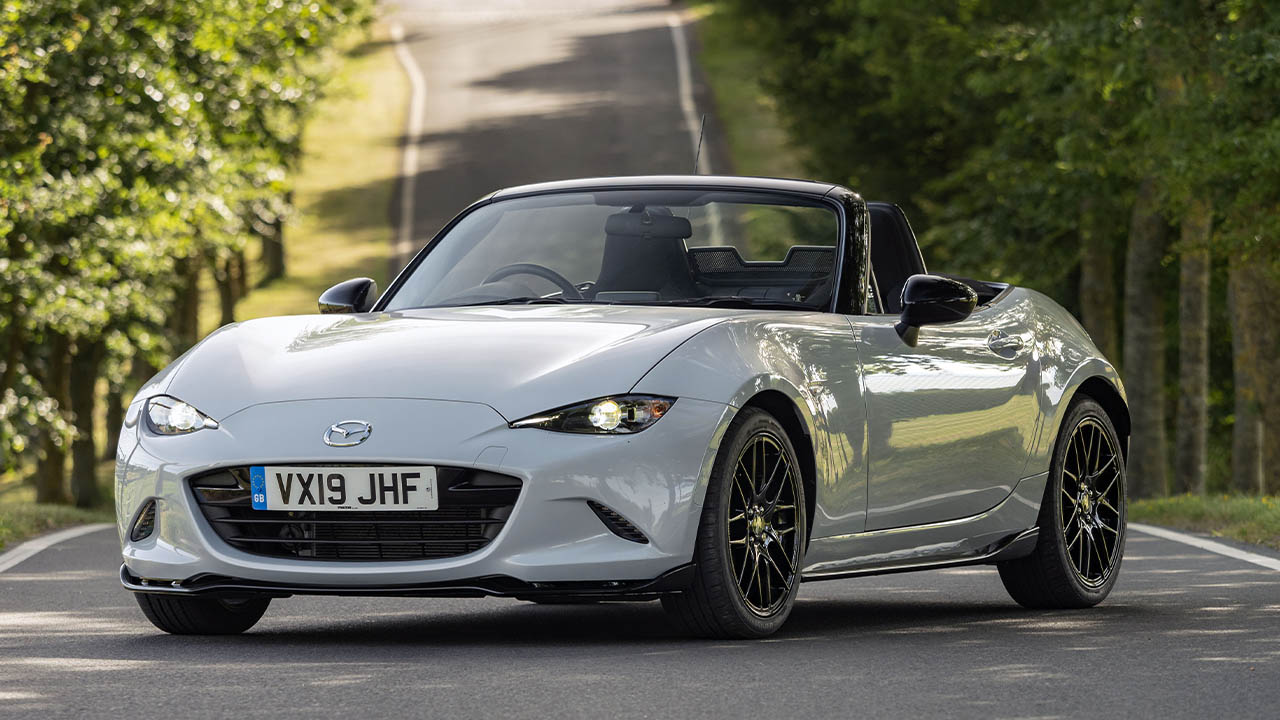 While the Mazda MX-5 is a poor choice of car if you have a family of seven, it's an excellent roadster if you want a weekend car, or you don't have children to transport.
The recipe in the MX-5 has always been refreshingly simple: low-slung, rear-wheel drive, get the roof down. As a result, Mazda have sold millions of them worldwide. What's more, they're immensely good fun to drive thanks to the balanced chassis and low kerb weight. Alternatively, driving with the roof down is equally good fun.
Under the bonnet you have the choice between a 1.5-litre or 2.0-litre petrol, producing 130 and 158bhp respectively. They aren't particularly quick, but reward keen drivers with their rev-happy nature. Plus, they'll return over 40mpg without too much issue.
Search Used Mazda MX-5
Suzuki Alto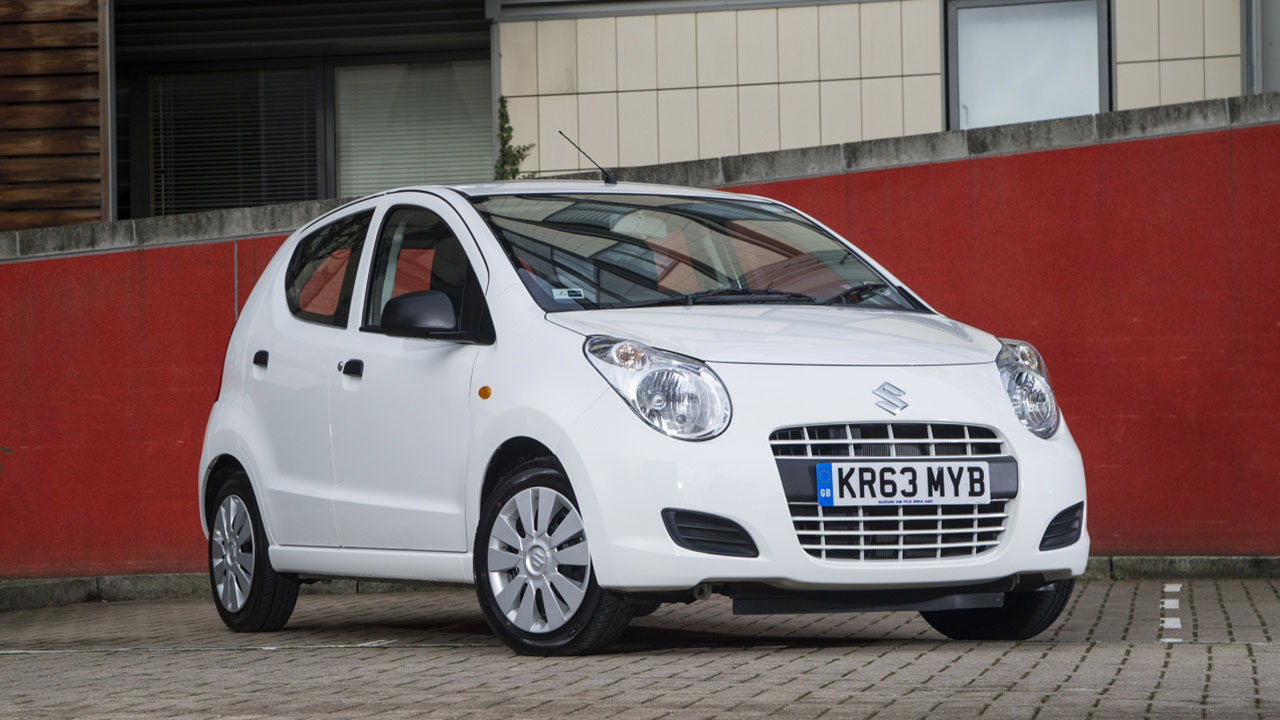 Another excellent Japanese city car has made the list, this time in the form of the Alto, which has been a big success for Suzuki in the UK. The Alto is incredibly affordable to buy, and they come with a respectable amount of equipment for their sticker prices too.
Buyers enjoy the low running costs, decent specification (on SZ3 and SZ4 models in particular) and a great reputation for reliability. All Altos come with a 1.0 petrol engine capable of over 60mpg combined and low CO2 emissions of just 103g/km.
You aren't likely to win much in the way of drag races in an Alto, but its compact proportions and excellent visibility make up for this in the city, where it's easy to manoeuvre.

Search Used Suzuki Alto
Toyota AYGO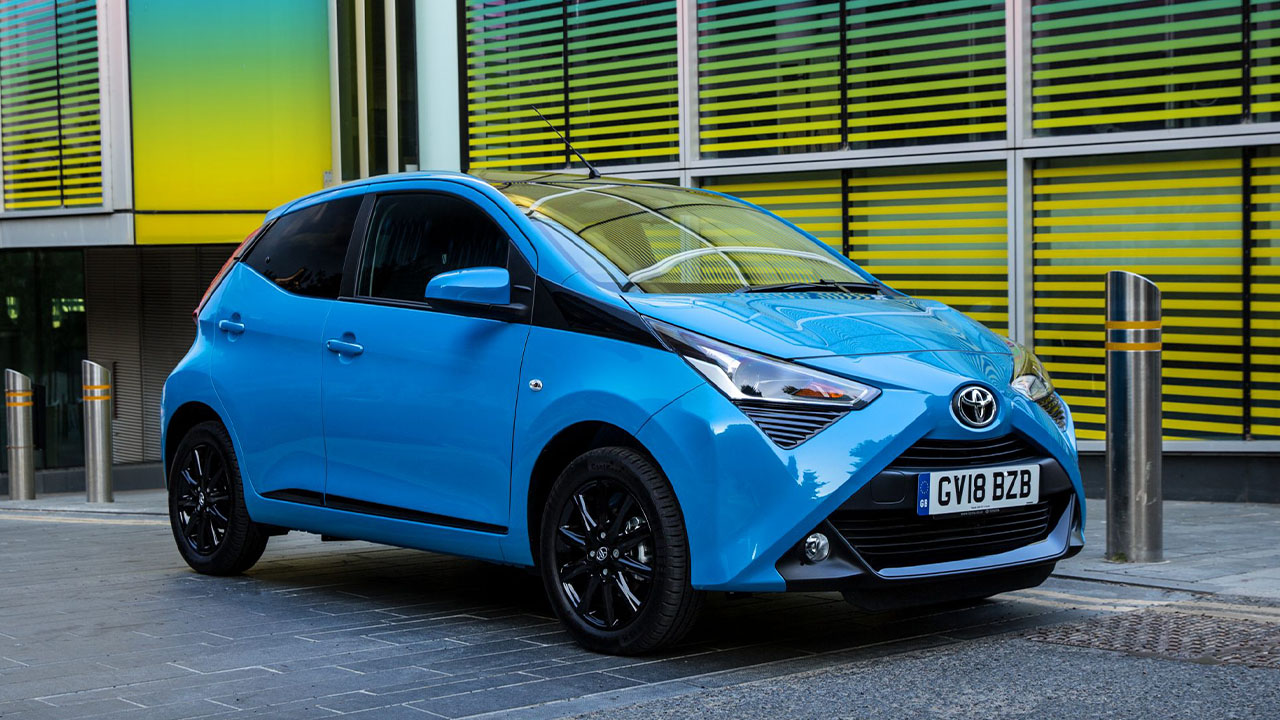 As far as city cars go, you simply can't go wrong with the Toyota AYGO, which is a sister car to the Citroën C1 and Peugeot 108. All three of these models have been extremely popular with UK buyers since the originals launched in 2005.
Originally the AYGO came in just AYGO, Plus or Sport trim but a second wave in 2008 brought about the Black, Blue and Platinum special editions. All had different features that proved popular with buyers.
A facelift in 2012 refreshed the AYGO's appearance before an all-new model was launched in 2014 (generation pictured), along with a brand-new Citroën C1 and Peugeot 108. The latest generation AYGO is certainly a sharp-looking car, and really distinguishes itself from the rest of the crowd. It's even surprisingly good fun to drive.
Search Used Toyota AYGO
Toyota iQ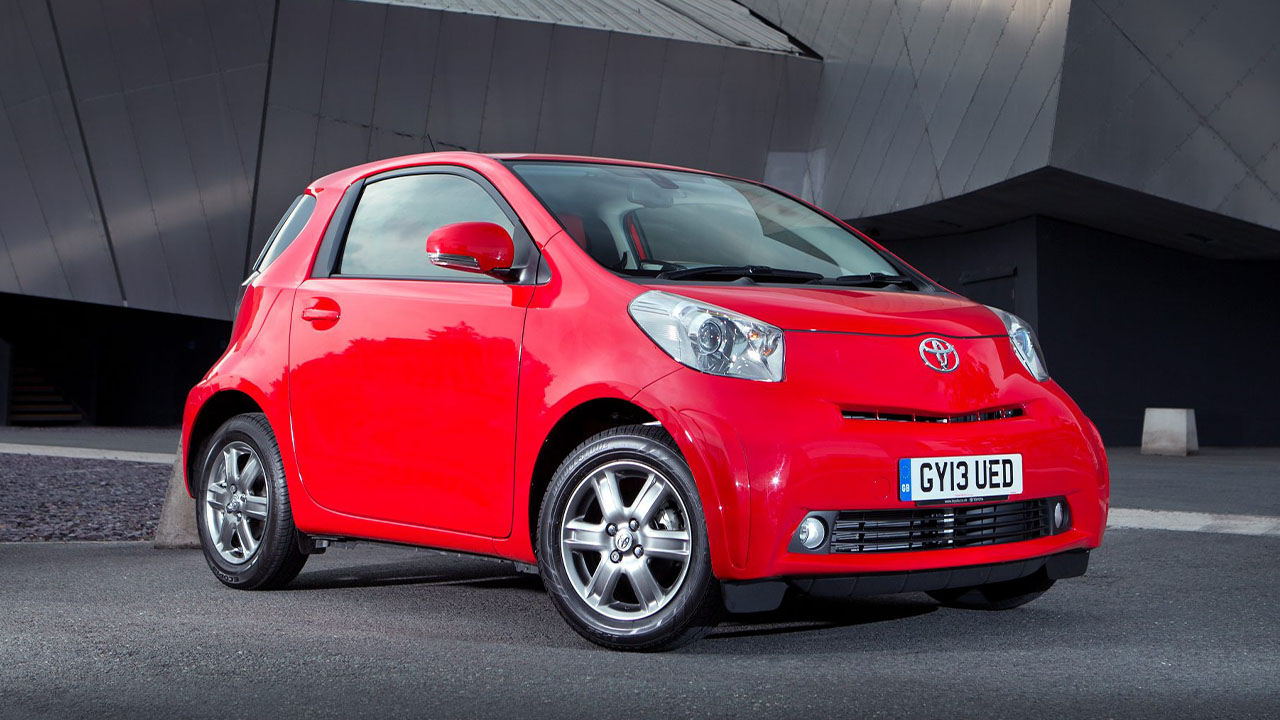 The Toyota iQ is one of Britain's smallest four-seat vehicles, and fits an incredible amount of space into a ridiculously small package. Sitting in the front, it's difficult to tell that you're in a vehicle with such tiny dimensions; it's only really when you look to the rear seats and the "boot" do you get a sense of how tiny this brilliant little city car is.
With 32 litres of space (no that isn't a typo), the boot really isn't much to brag about. At least the rear 50:50 split-folding seats can be folded down to create more room, with 238 litres then available.
The iQ is available with either a 1.0-litre or a 1.33-litre petrol engine, which produce 67bhp and 97bhp respectively. The smaller unit is best-suited to urban driving, while the larger unit does feel surprisingly spritely in a car of the iQ's size.
Search Used Toyota iQ
Mazda2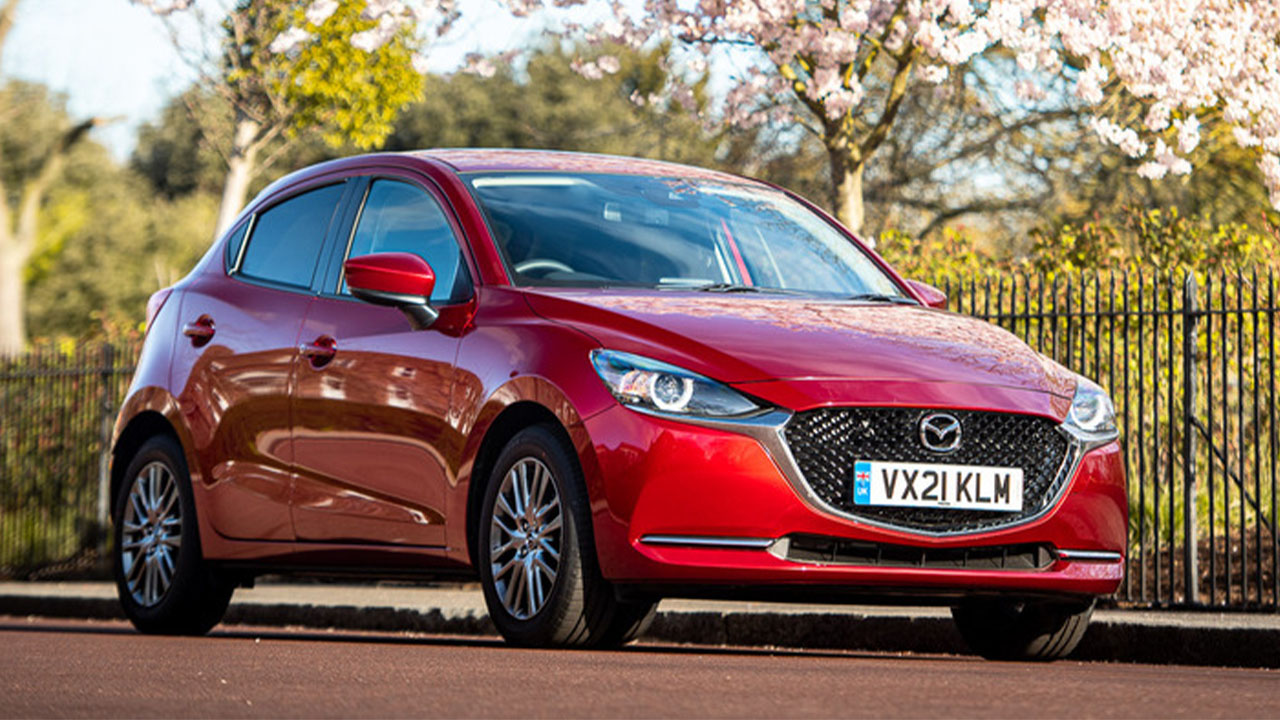 The Mazda2 is a more than credible rival to the likes of the Ford Fiesta and Vauxhall Corsa, with similar dimensions and low running costs leading the way in an impressive list of credentials.
With 280 litres on offer, the boot may not be the biggest in its class, but its no where near the smallest, either. The Mazda2 is a dedicated 5-door model, so gaining access to the rear of the car is super-convenient; ideal for families with a child's seat.
This generation of Mazda2 is fitted with a naturally-aspirated 1.5-litre engine, which is available in either 74bhp, 89bhp or 113bhp guises. The engines do need to be worked relatively hard to access the performance, but the slick gearbox and balanced chassis mean this isn't a chore.
Search Used Mazda2
Nissan Micra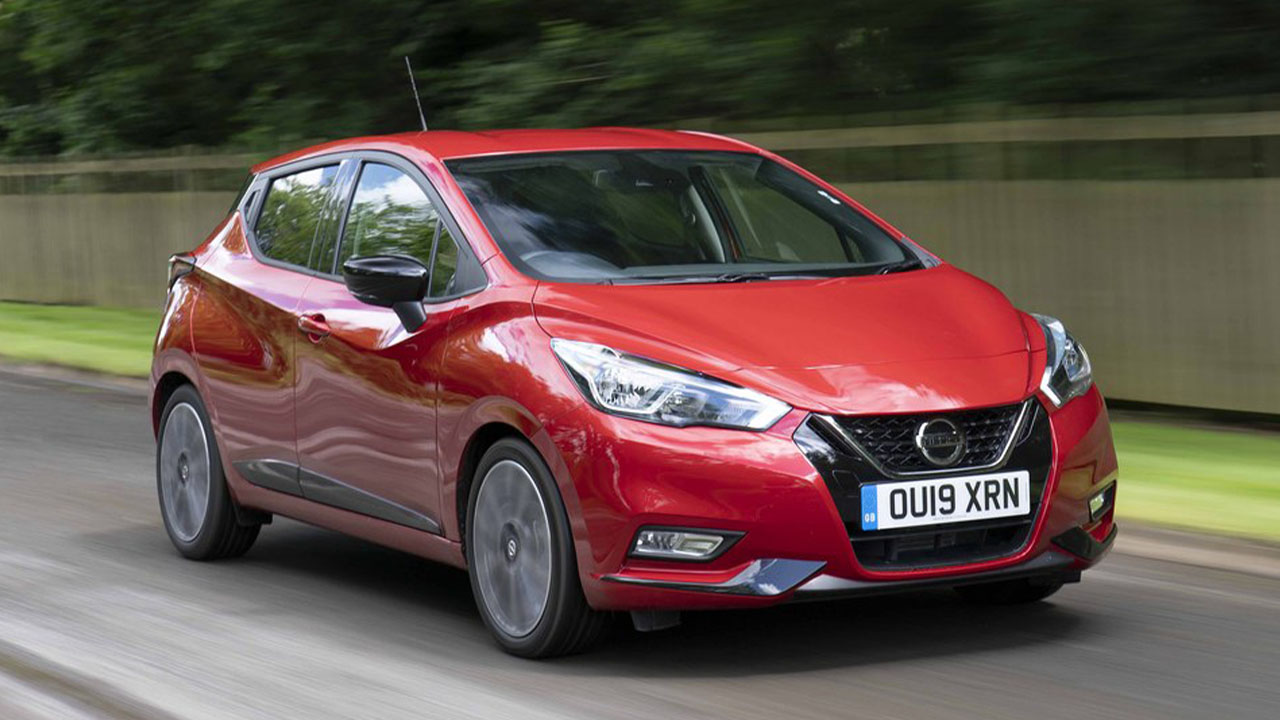 A favourite in the UK since 1983, the Nissan Micra has a world-renowned reputation for being reliable, affordable to run and easy to drive. They're great value on the used market too, with plenty of great examples to choose from.
Petrol options are the most popular as you can imagine, with diesel engines having been discontinued in recent years. The 1.2-litre petrol engine is more than adequate for the little Micra, although the 1.5-litre diesel is essential if you intend on doing more than 12,000 miles a year since they are kinder on the environment.
Acenta models are worth looking out for, and come with cruise control, DAB radio and a 7-inch infotainment screen. If you're after something sporty, then go for an N-Sport model, which gets 17-inch alloy wheels as well as lowered suspension.
Search Used Nissan Micra
Nissan LEAF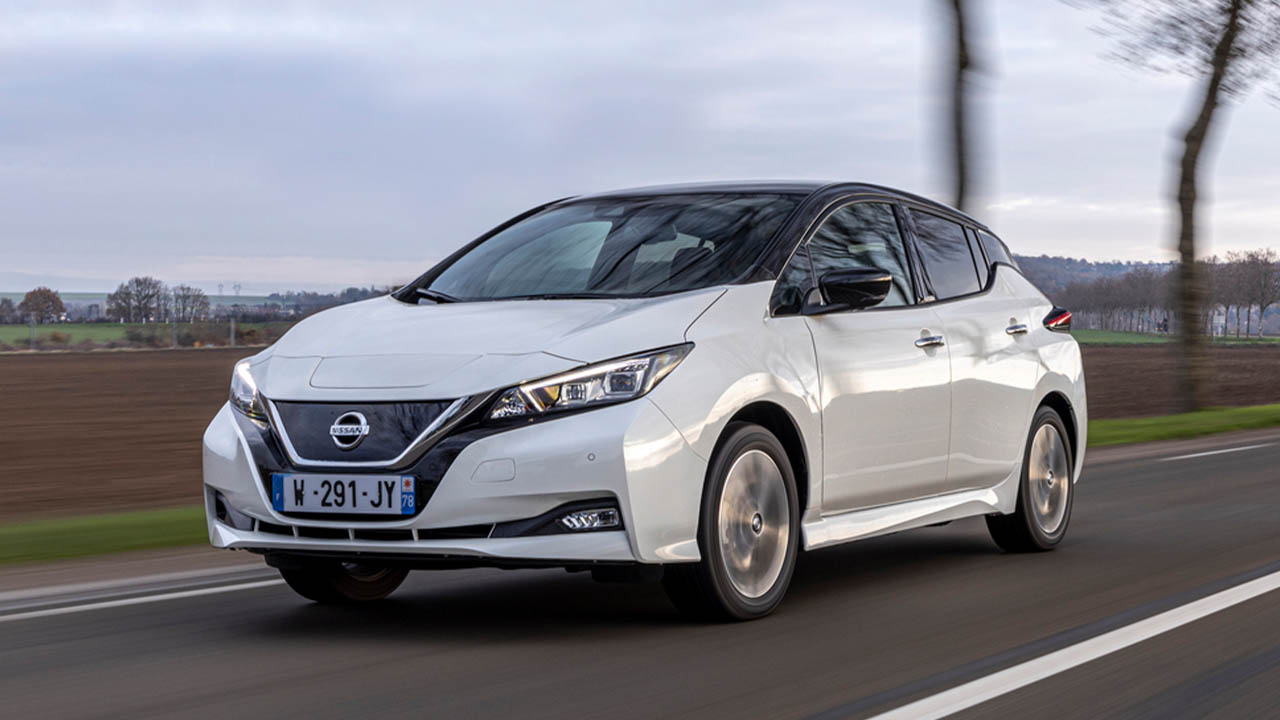 Nissan set the trend in the late 2000s when they introduced the LEAF, an all-electric hatchback that was a genuine alternative to a car with a traditional internal combustion engine (ICE).
The generation you see here has built on the success with its predecessors, and now comes with greater range alongside more advanced technologies. The smaller, 40kWh, battery is good for 168 miles, so is well-suited to motorists with a shorter commute. A larger, 62kWh, battery is also available, and bumps the range up to 239 miles.
Necessities such as air-conditioning, cruise control and electric windows all feature as standard. Apple CarPlay and Android Auto are also included, which makes it easy to pair your smartphone with the car.
Search Used Nissan LEAF
Mazda6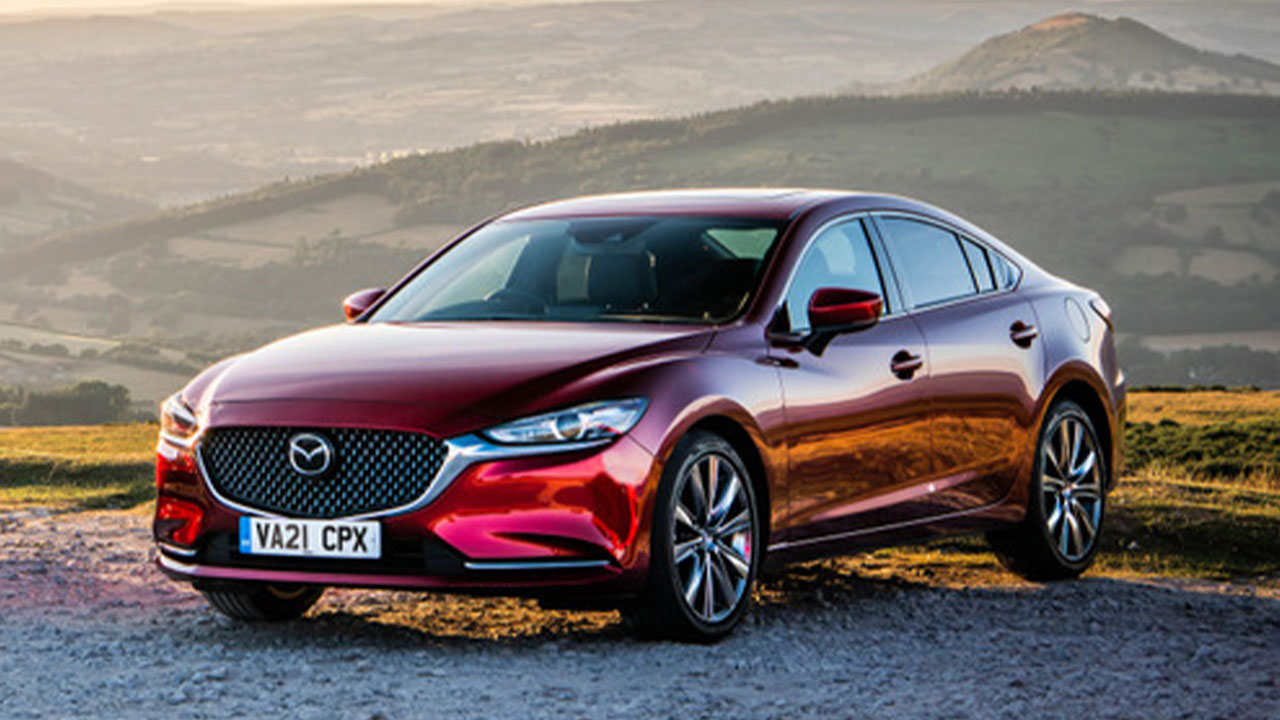 The Mazda6 is a fantastic family car that also makes sense for working professionals who travel long distances regularly. Despite being criminally underrated, there are plenty of great examples to choose from on the used car market.
Available as a traditional saloon, or as a super-spacious estate, the Mazda6 has no problem hauling people or cumbersome items. Saloon models come with a 500-litre boot for the most part, but later models make do with a 480-litre boot. Estate models have 520 litres at your disposal; should be useful for the tip run.
Engine choices come in the form of a 2.0-litre petrol engine and 2.2-litre diesel. There is 163bhp available in the petrol, while mpg in the early-40s should be easily achievable. The diesel is better-suited to longer distances, and will return up to 55mpg easily enough.
Search Used Mazda6
Toyota Prius
Toyota set the trend for hybrid vehicles (HEVs) in the UK at the turn of the century when they brought us the Prius. It looks unassuming to the eye, but its knack for returning incredible fuel efficiency and producing low emissions was unmatched.
Fast forward to the present day and the Prius has evolved, now featuring more advanced battery technology, as well as a futuristic design. The 1.8-litre petrol engine is completed by self-charging batteries, which cut in and out as required to improve fuel economy.
The 120bhp doesn't make the Prius particularly rapid, but up to 83mpg is achievable on a combined cycle, which is very appetising. All cars get adaptive cruise control, keyless go, dual-zone climate control and lane-departure warning as standard; you can't argue with the value on offer.
Search Used Toyota Prius
Suzuki Swift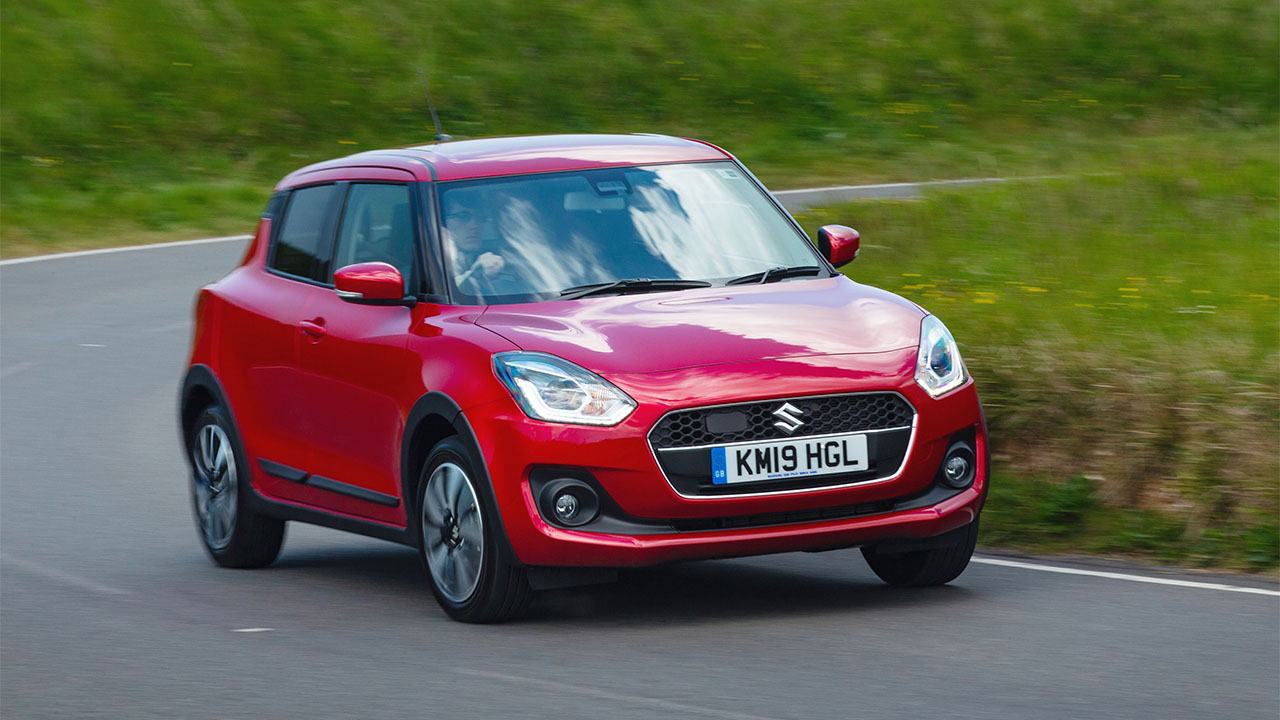 The Suzuki Swift has always been an affordable supermini that's supremely well-built, as well as fun to drive. Introduced in 2017, the model pictured was the next step for the Japanese manufacturer, who went about improving the Swift's refinement and technology.
If you're after a diesel then you may want to move on (because there aren't any). However, the petrol and hybrid options provide outstanding fuel economy and produce low emissions. The entry-level 1.0-litre may sound small, but the turbocharger and mild hybrid technology (MHEV) makes it surprisingly punchy.
If you fancy a reliable supermini with some old-school character, then the Suzuki Swift Sport is certainly worth a look. Producing close to 140bhp from a turbocharged 1.4-litre engine (later models are hybrids), it's guaranteed to make you smile.
Search Used Suzuki Swift
Lexus IS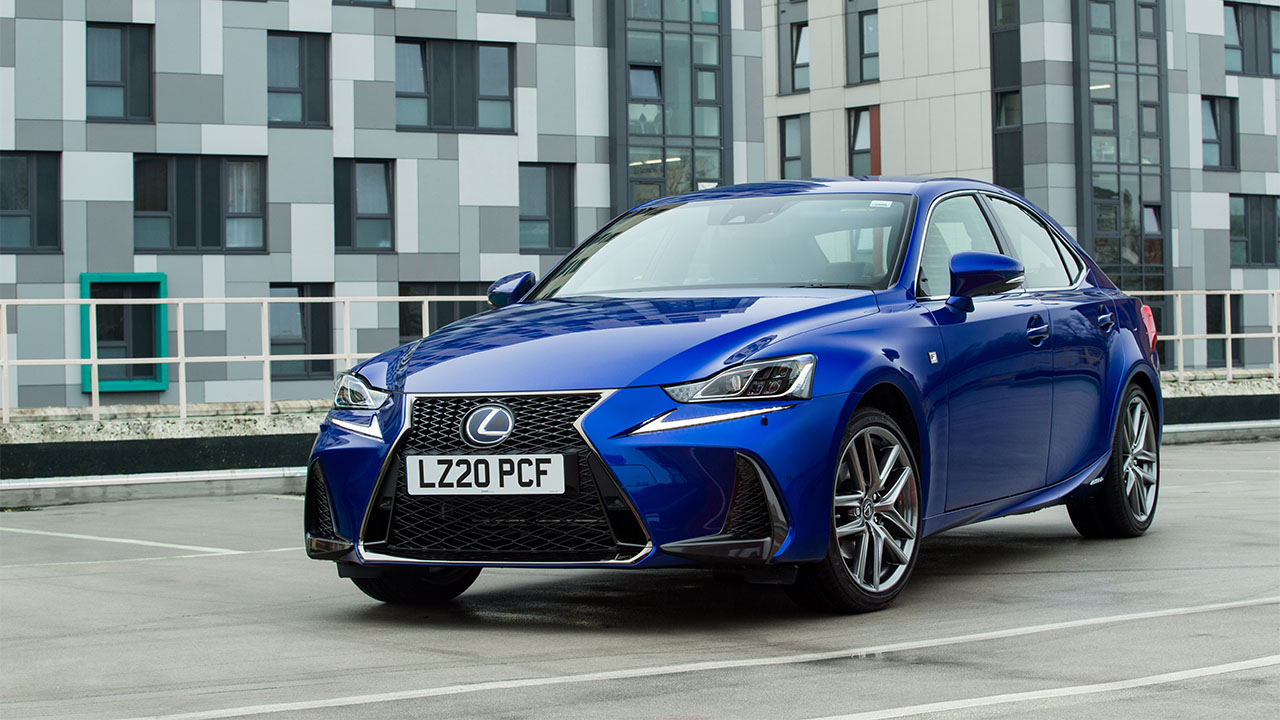 Are you after a luxurious executive car? Do none of the offerings from the likes of Mercedes-Benz or BMW tickle your pickle? In which case, the Lexus IS may well be the car for you.
Lexus are a luxury brand and are owned by Toyota, which means reliability should be nothing short of exceptional. In addition, the Lexus IS is an excellent car in its own right, and was an early adopter (in the executive car segment) of hybrid technology (HEVs). As a result, it offers excellent fuel economy and is kind to environment, plus the batteries will recharge themselves for maximum convenience.
Inside is typical Lexus, with rafts of leather and soft-touch materials featuring throughout the cabin. The CVT automatic gearbox may take some getting used to compared to a conventional transmission, but it'll reward you with a silky-smooth driving experience.
Search Used Lexus IS
Nissan Juke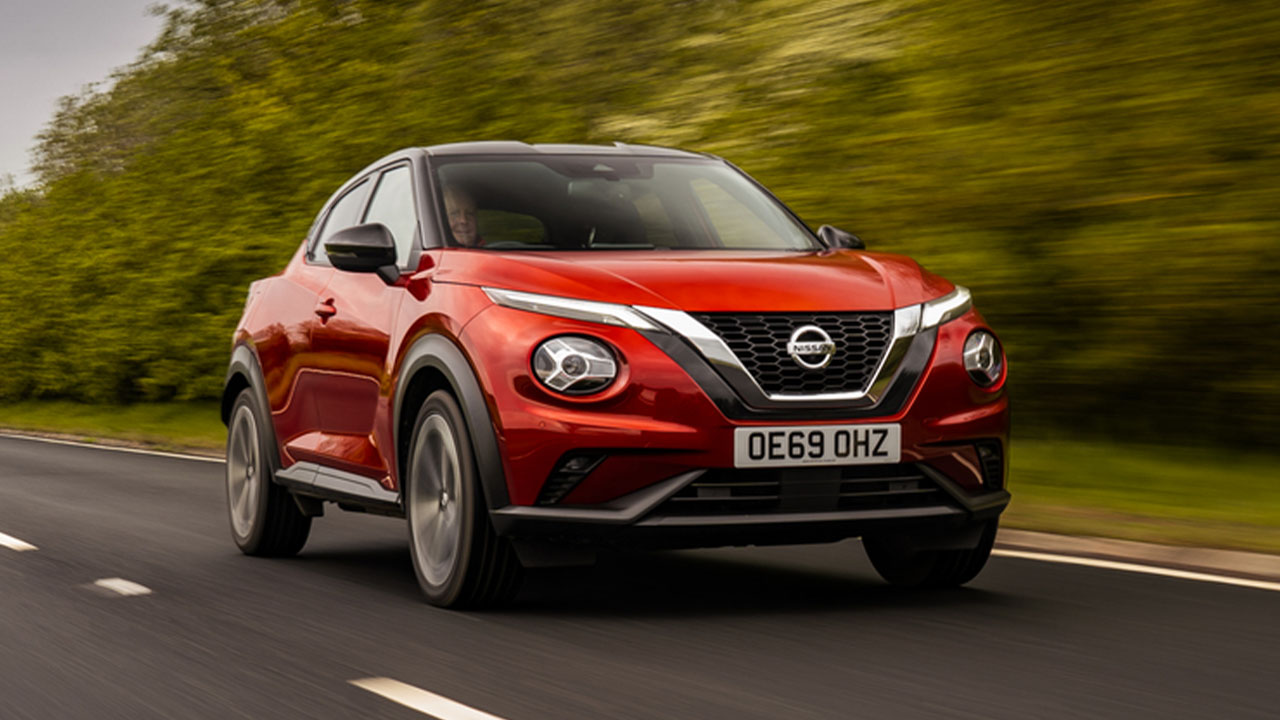 The previous-generation Juke was a strong performer for Nissan with motorists buying into the unique looks and SUV proportions from day one. The successor you see here simply builds on its predecessor, bringing greater efficiency alongside new technology.
The second-generation Juke you see here is only available with a turbocharged 1.0-litre petrol engine from new, which is good for 115bhp with fuel economy ranging between 44.1 and 47.9mpg. A traditional manual gearbox is common sight, but it's worth seeking out the 7-speed auto if you want a more refined ride.
Perfect for the family motorist, the Juke comes with a 422-litre boot, which is 60 litres bigger than the previous model. Equipment levels are excellent across the range, with Bluetooth, cruise control and DAB radio all featuring as standard.
Search Used Nissan Juke
Nissan Qashqai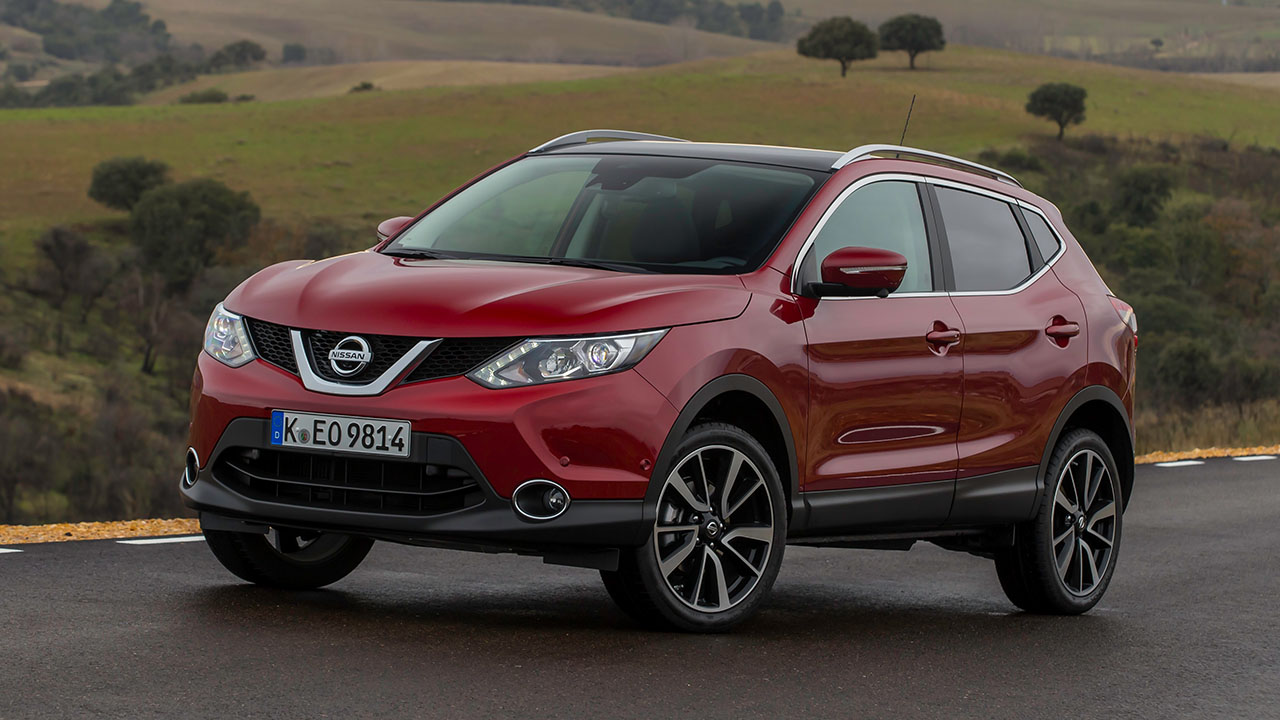 Nissan have garnered huge success with the Qashqai you see here, and that's because it's an affordable family SUV that is loaded with great technology.
Despite being an affordable car, the inside of the Qashqai is a nice place to spend time, with quality materials complementing the spacious cabin layout. From 2018, all cars got air-conditioning and a smart infotainment system as standard, while smartphone apps such as Apple CarPlay and Android Auto are available on higher-spec cars.
The 430-litre boot and spacious rear seats mean the Qashqai is the perfect car for young and established families, while the range of efficient petrol and diesel engines mean running costs are affordable.

Search Used Nissan Qashqai
Honda Civic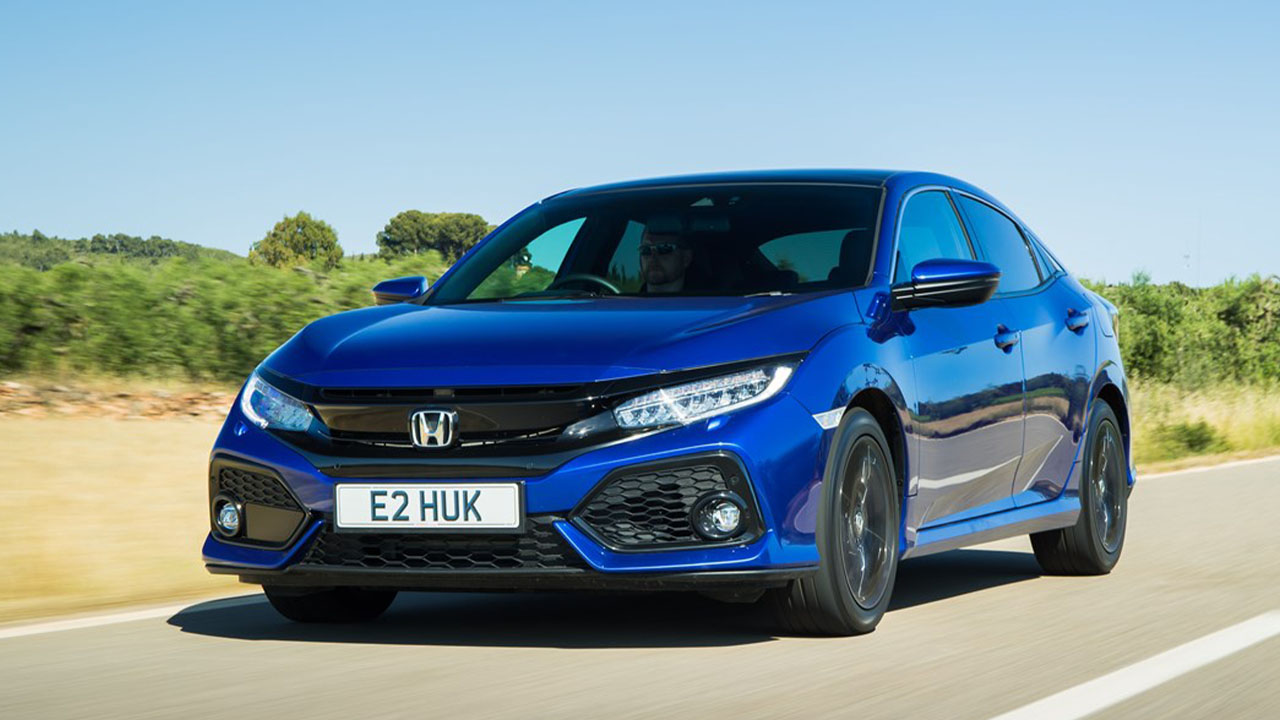 The Civic has been around since 1972, and in its ninth generation makes for a great used buy. Reliable, dependable and practical the Civic is punchy and economical too - the pick of the engine range being the 2.2-litre i-DTEC with 147bhp.
This power unit propels the Civic to 60mph from standstill in just 8.2 seconds while managing a fantastic 67mpg on the combined cycle, meaning the Civic doesn't really take part in the usual performance-economy trade-off. Boot capacity is a class-leading 477 litres and all-round interior space is extremely good, as is the quality of the materials used in the cabin.
Search Used Honda Civic
Nissan Note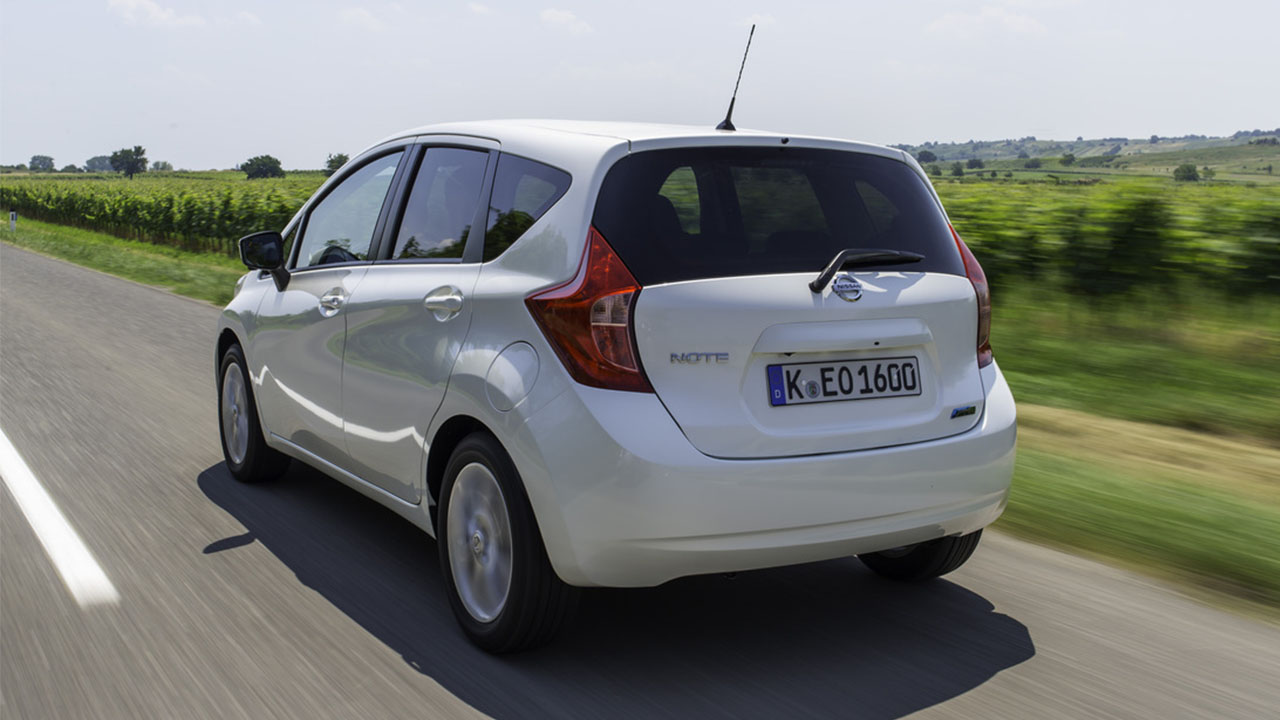 Looking for a practical, spacious and easy to drive hatchback? They don't come much more spacious than the Nissan Note. The high roofline makes the most of the compact proportions to generate a more than decent 437 litres of boot capacity.
Engine choices range from 1.4 and 1.6-litre petrols to the most popular 1.5-litre dCi 88 bhp diesel that manages 67mpg on the combined cycle and pulls well in all gears. Trim levels include Visia, Acenta and Tekna, as well as the popular special edition N-Tec+ model that includes extras such as satellite navigation, automatic climate control and Bluetooth connectivity.
Search Used Nissan Note
Honda Jazz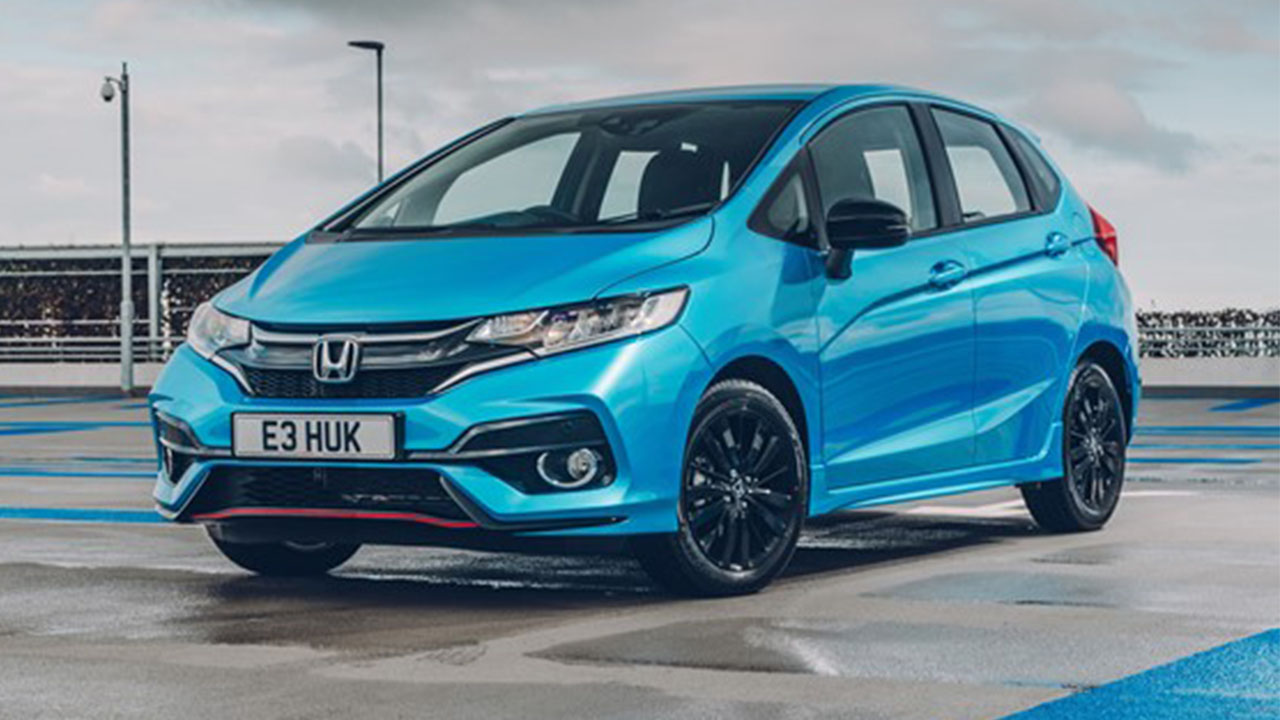 The Honda Jazz is in a similar class to the aforementioned Nissan Note, a relatively small hatchback with a higher roofline for extra space and ease of access. Interior space is plentiful and the boot has a generous 335 litres of capacity.
Low mileage examples can be had for a reasonable outlay, and that makes it a great used purchase. The most popular engine choice is the 1.4-litre i-VTEC petrol with 98bhp, which manages a respectable 50mpg and low CO2 emissions of just 129g/km. Trim levels include the S, ES, SE and top of line EX.
Search Used Honda Jazz
Honda CR-V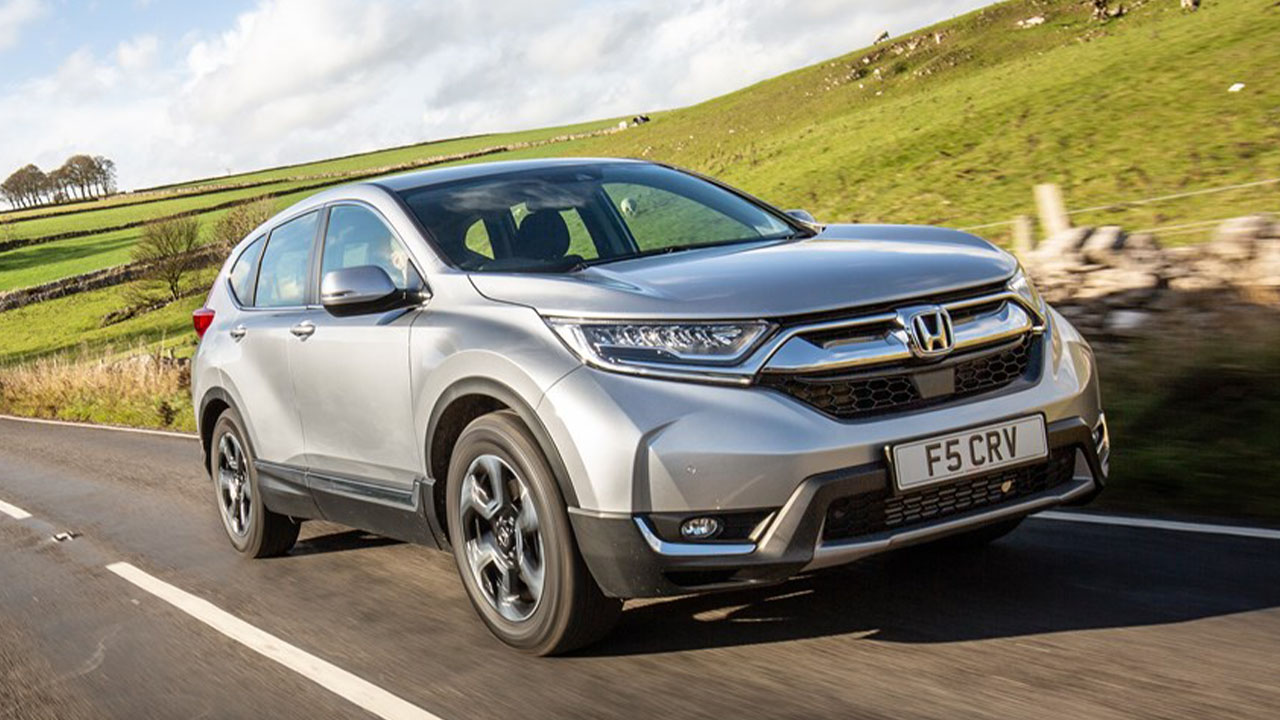 The third and final Honda in our list of the best used Japanese cars is the practical, reliable and well-equipped CR-V. It's one of the few SUVs where the petrol engine choice remains a popular option, but the smooth and responsive 2.0-litre i-VTEC engine is so good that buyers love it.
The 34mpg economy figure isn't the best in class but it's manageable for most buyers, and the 485 litres of boot capacity is very useful indeed. If the petrol isn't for you there's a the 2.2-litre i-DTEC diesel engine which results in 43mpg on average and a 0 to 60mph time of 9.3 seconds.
Search Used Honda CR-V
Toyota RAV4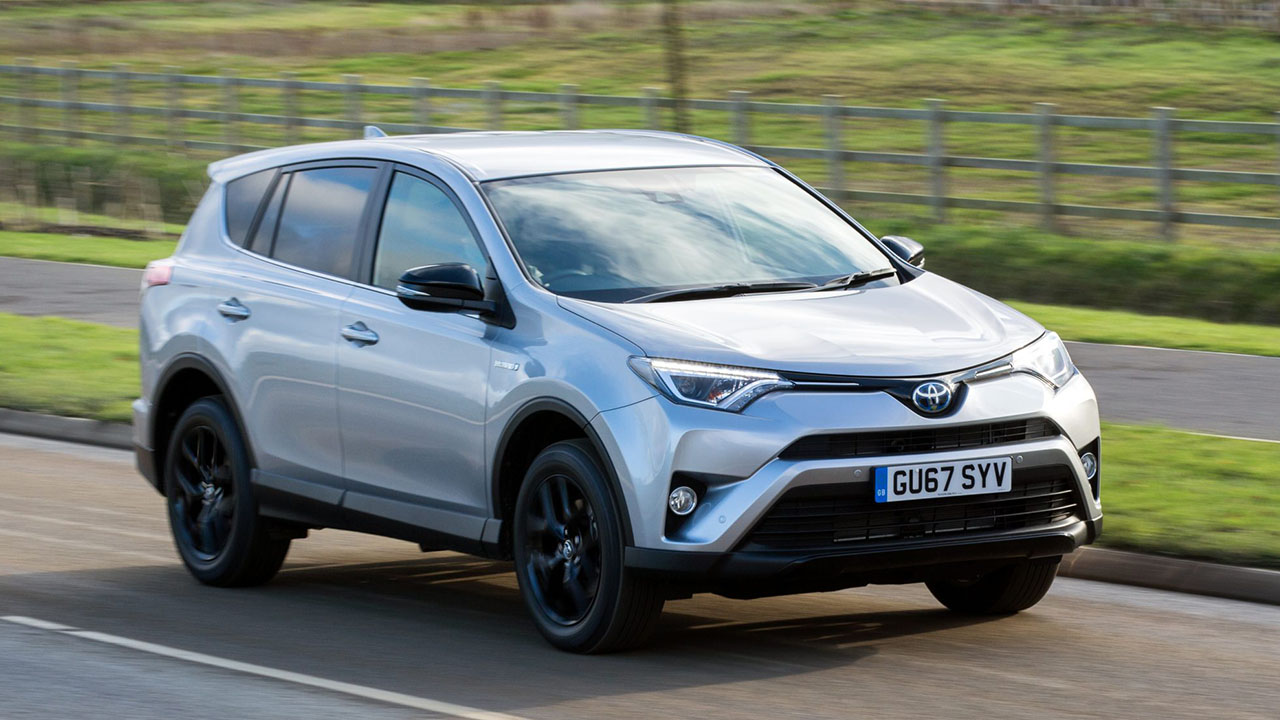 Toyota were really on to something when in 1994 they unveiled a car-derived, high-riding mid-size SUV which today we call the 'Crossover'. Like the Honda CR-V, the RAV4 has a petrol engine option that is still popular with buyers, especially on the used market where it results in a lower initial purchase price.
Despite the petrol power the RAV4 should achieve 32mpg on average and the massive 586-litre boot is accessed by a unique side-hinged rear door that also features a rear-mounted spare wheel (on earlier models). Opt for later models and you'll have the option to get yourself behind the wheel of a hybrid, which returns lower emissions and higher fuel economy - win win!
Search Used Toyota RAV4
Toyota Yaris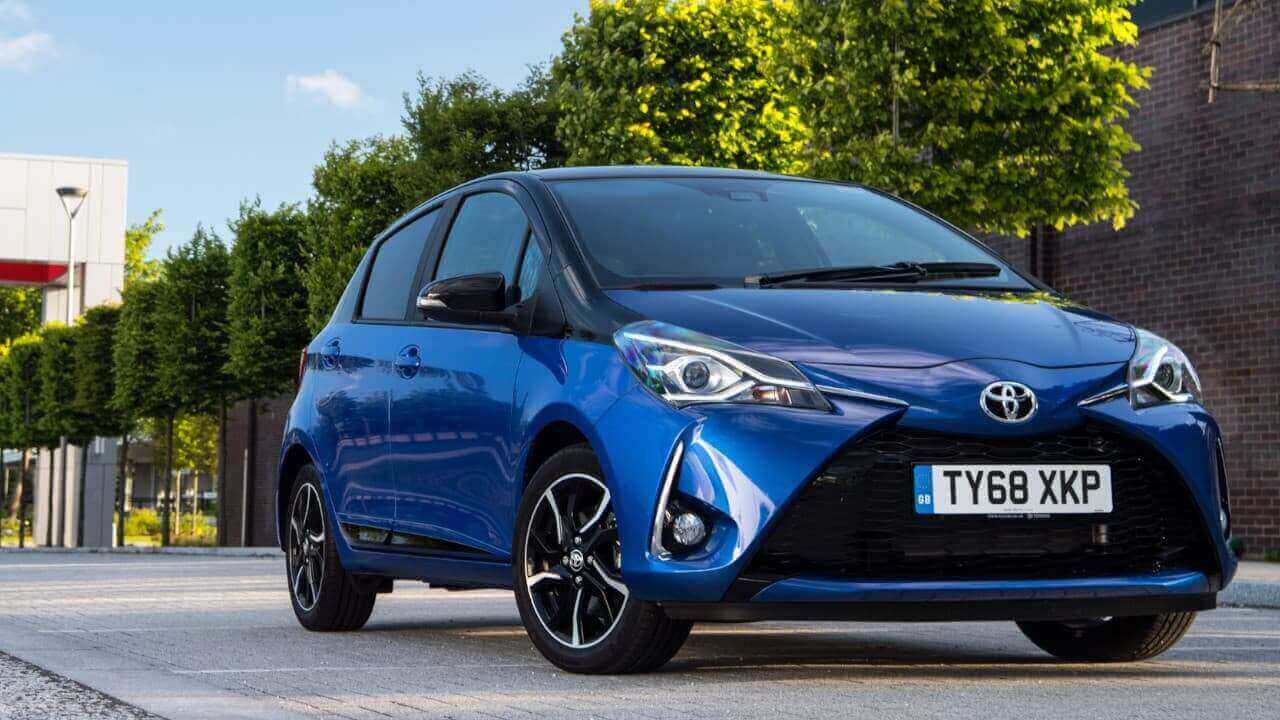 Toyota showed the world how it was done when they unveiled the original Yaris in 1999, replacing the Starlet in their small car line-up. These cars are much-loved by owners, and you can find plenty of first generation and second generation versions in our classifieds, as well as some third generation models too.
The one pictured here is a second generation 1.3-litre VVT-i TR that has 85bhp and manages 47mpg on the combined cycle and CO2 emissions of 147g/km. Later 1.33-litre VVT-i models improved these figures to 99bhp and 54mpg thanks to revisions to the engine and a slick six-speed gearbox. If you fancy something that's a little bit more mental, then the GRMN boasts a supercharged 1.8-litre petrol engine that puts 210bhp through a limited slip differential. Who said the Yaris was purely for older people, hey?
Search Used Toyota Yaris
Mitsubishi Outlander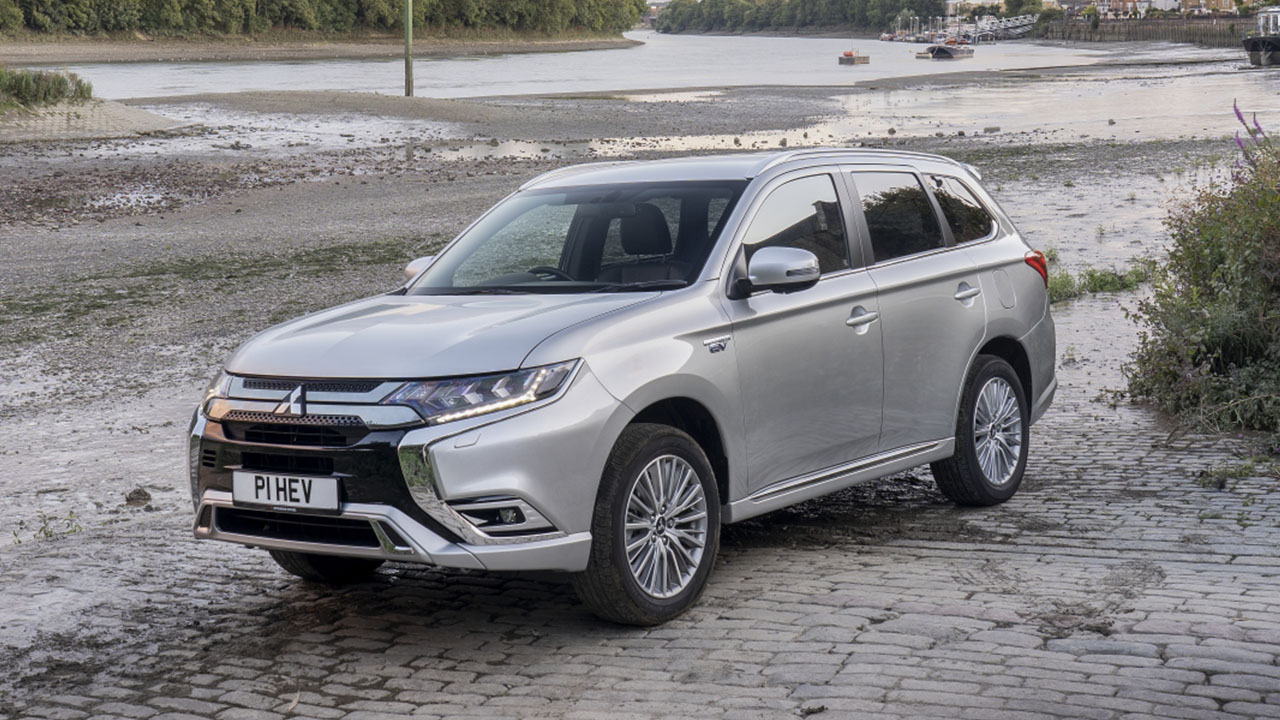 Although the Outlander has been around since 2001, you'll most likely think of the sleek-looking plug-in hybrid that rolls young families around the town and into the countryside. Mitsubishi bucked the trend with the more recent Outlanders, because they prioritised the marketing of the plug-in hybrid version, meaning you see more of those around.

Weirdly, Mitsubishi claim the Outlander can achieve between 38 and 160mpg, which is certainly broad. However, it shows they have been realistic with their figures, meaning you can get excellent mpg if you drive accordingly. The interior is spacious and well-equipped, while the Outlander is unlikely to let you down thanks to it being a Mitsubishi. With so many SUVs on the road, this could be one of the best for you.
Search Used Mitsubishi Outlander
Go Japanese with Evans Halshaw
As is apparent from the list above, there are plenty of great used Japanese cars to choose from on the market. With so many different manufacturers to choose from, all offering something different from one-another, there should be no problem finding a car that suits your needs and requirements.
It's worth noting that all of these cars are available through Evans Halshaw retailers, where we offer flexible finance packages as well as services such a Home Delivery and Click and Collect.